When you return back home from a tiring day, all you need is a cup of coffee or a glass of wine and a restful night's sleep. But is your room really that space where you can relax and unwind? Harsh lighting or the wrong kind of curtains can really disrupt any master bedroom design. And if you have a compact bedroom then you must invest in the right kind of furniture.
We have curated 7 master bedroom design tips to help you create a personal sanctuary.
#1: Choose an appropriate bed and the best mattress
The first step to designing any bedroom is to buy the right kind of bed and an ideal mattress. While platform beds are quite popular in Singapore homes, if you have a little more space, we suggest you get a proper bed for your master bedroom. Get one with storage so that you have extra space that will otherwise go waste. You can choose from wooden beds to fully upholstered ones if you have kids around.
For the mattress, we suggest you go for a comfortable memory foam mattress if you do not have any back issues. But if you happen to have it, then you must go in for an orthopedic option that will result in uninterrupted sleep. Who likes waking up with a backache, anyway?
#2: Do not ignore the headboard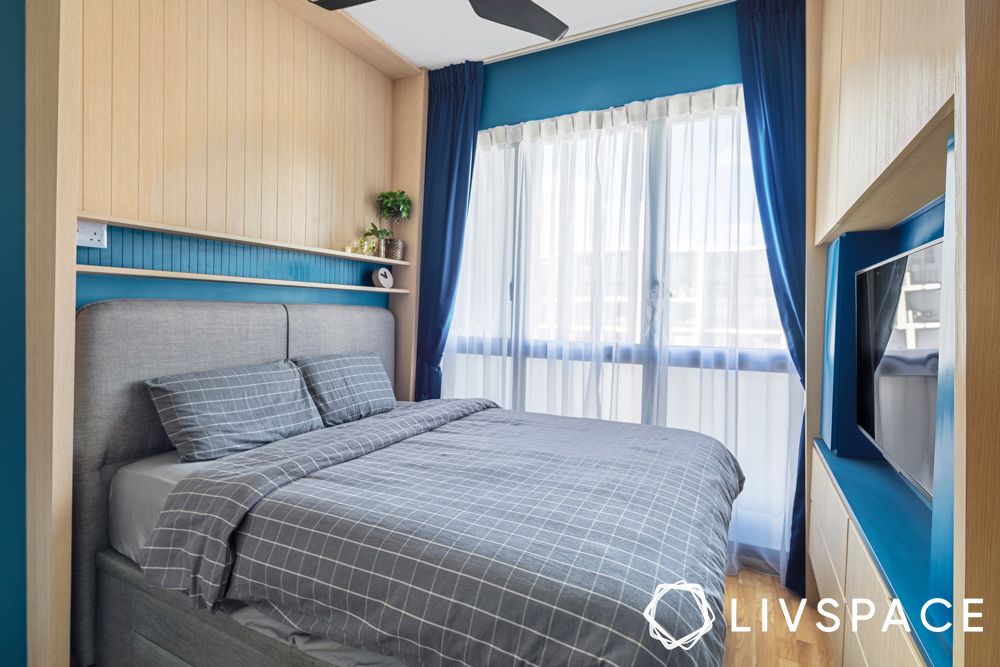 Yes, as we said, it is all in the little details. The headboard or the bed back can really change the appearance of your bedroom. One with huge carving and details might look nice, but will it really be comfortable in the long run? Hence, we suggest you get something that is easy on the eye and your back. When you rest back, you should be able to sink in. We absolutely love upholstered headboards for this reason.
#3: Window treatments play a major role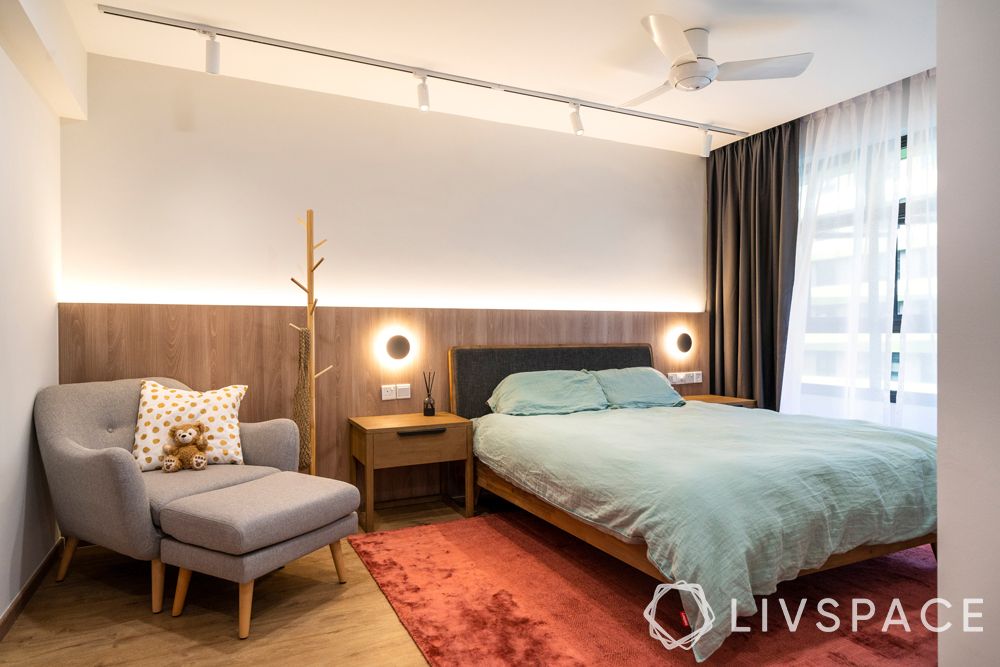 Often overlooked, the window is an essential part of a master bedroom design. The kind of treatment you give to your window is going to define how cosy your bedroom looks. While hacking windows can be governed by rules in HDBs and condos, you can still play around with the curtains and drapes. We personally recommend you go in for a layered look in your master bedroom. During the daytime you can draw sheer curtains while the heavy drapes can be drawn at night. Opt for lighter colours if you have a compact room.
#4: Dedicate a corner for recreation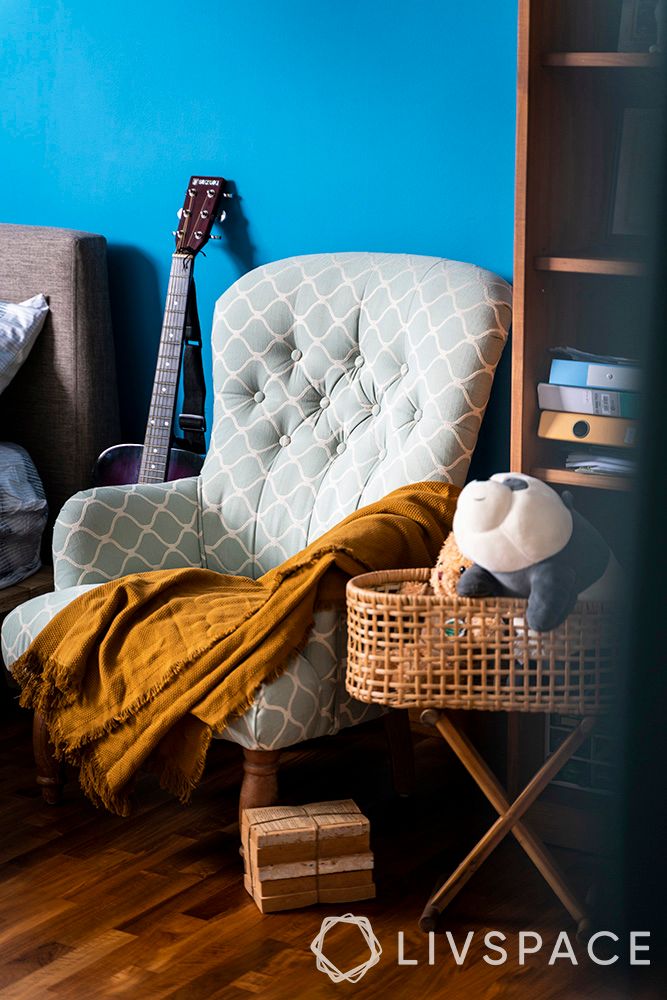 Our favourite part is here! Do you have a hobby and you love spending time with yourself before you retire to bed? Then you must dedicate a corner in your master bedroom design just for this. All you need in a comfy armchair with a tiny bookshelf or space to keep your belongings. Do not skimp on this because you will miss it. When you are in the mood for some reading or music, this will become your go-to spot!
#5: Maintain walking space with compact furniture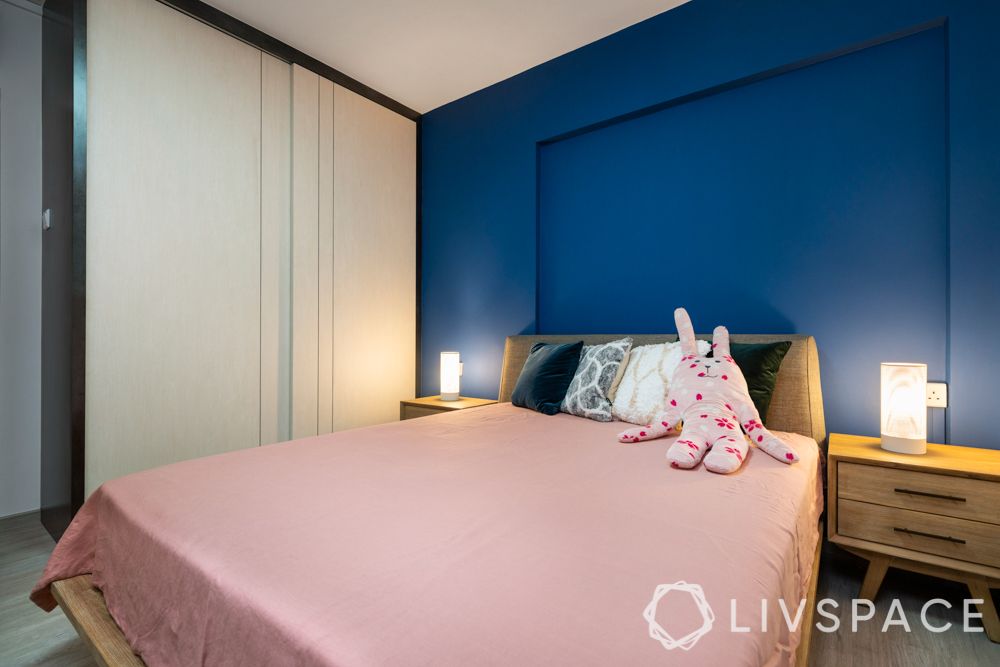 Circulation is very important in bedrooms. And by circulation, we don't mean air circulation. We mean in general, you need to maintain a flow in your master bedroom. Do not crowd the space with bulky furniture that you don't even need. Choose a compact bed and sliding wardrobes that do not obstruct space while operating. This will give you some free space and keep your bedroom looking light and eventually ease your mind.
#6: Opt for a combination of lighting types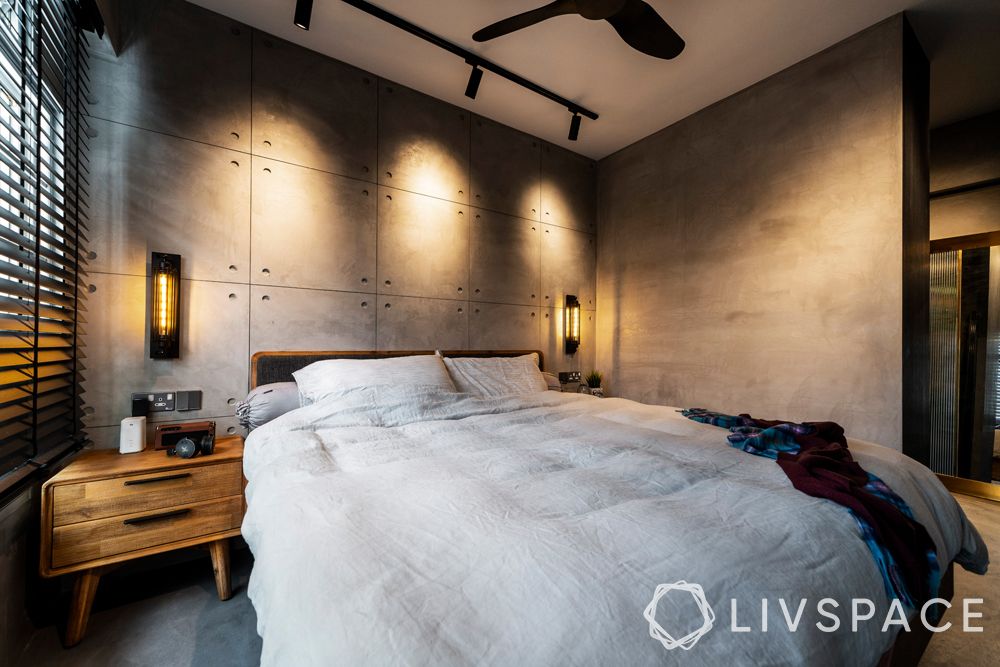 Like every other room, lighting is very important for master bedrooms as well. It is a personal choice as to which type of lighting you want to choose, but we suggest a combination. Opt for wall sconces if you do not want to crows your side table with table lamps. Alternatively, you can install track lights to highlight parts of your bedroom, if required. If you have a false ceiling in your master bedroom, then you can go for cove lights that create a great ambience.
#7: Colours influence your mood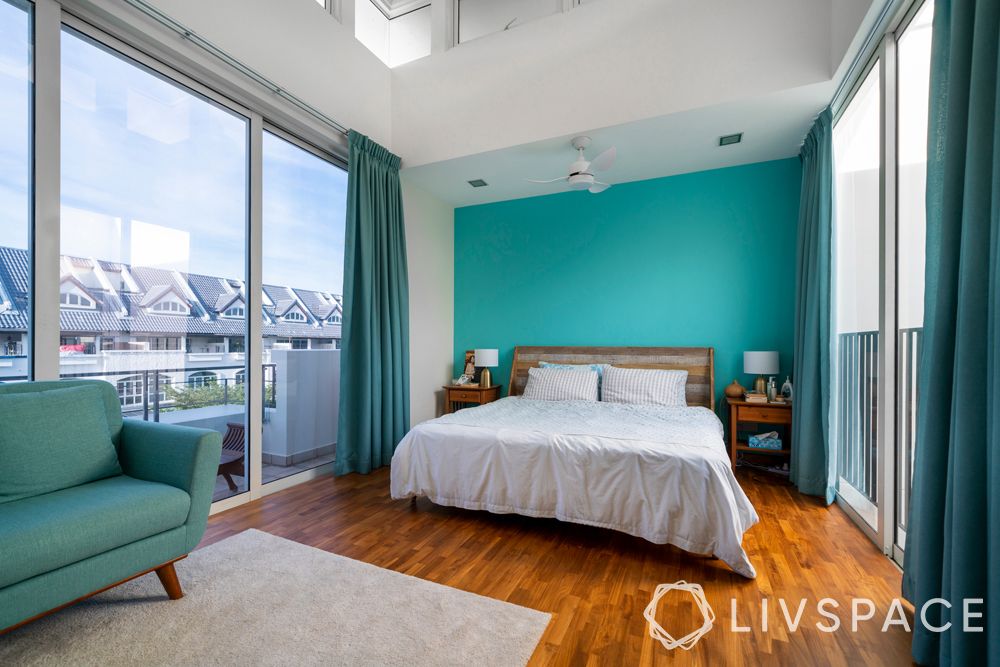 It's a no-brainer that your master bedroom should make you feel comfortable. And colours play a significant role in this since they can really affect your mood. Always pick soothing colours like blue and lilacs for your master bedroom. Even Feng Shui approves them!
You can check out room paint ideas for more suggestions.
If you are working from home and you want to make your master bedroom more functional, read this: 8 Bedrooms That Can Double Up as a Workspace.
Send in your thoughts and suggestions at editor.sg@livspace.com.