There's something about clean lines that most of us yearn to have when it comes to home interiors. To achieve that perfect modern look for our home, we need to get the basics right and that starts with the layout. The kitchen is one place where design rules make a huge difference in functionality, which is of prime importance. Here's what we mean by a modern kitchen design and six designs you will fall in love with. Read on.
What are the Characteristics of a Modern Kitchen?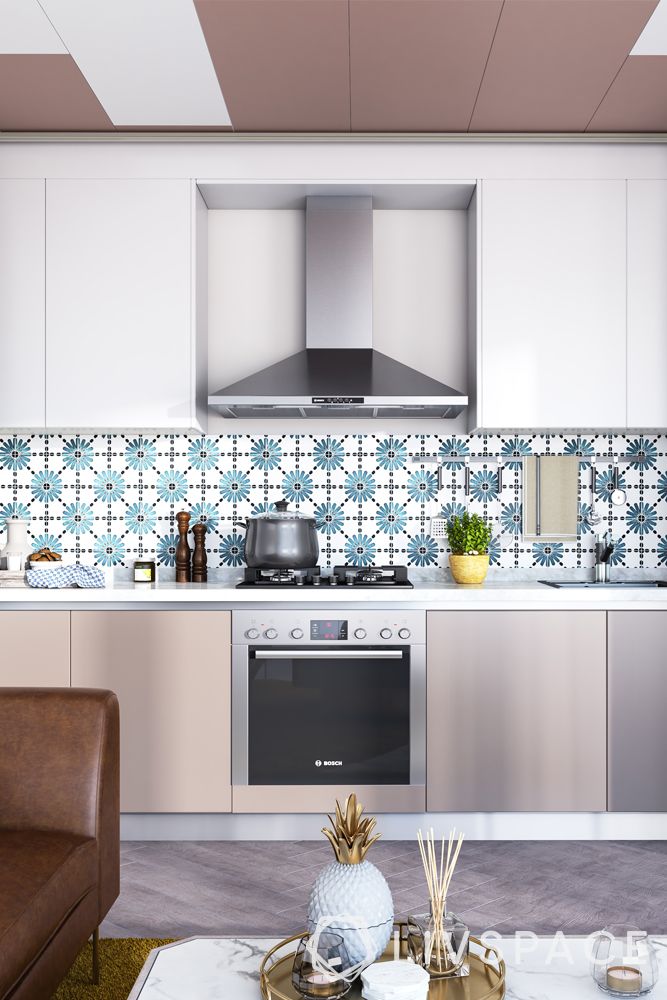 The hallmarks of modern kitchen design is a space that is trendy, beautiful and slick, with clean lines, integrated equipment and a minimalist colour scheme. Here are some features that define modern kitchens:
Geometry: Not to be confused with math! By geometry, we mean uniformity in design, angles, curves, squares, triangles and so on. Keeping it as clean as possible is the key.
Sleek: Modern kitchen design is defined by clean, slick lines and the choice of a dominating stainless steel material palette for the appliances.
Horizontal lines: In today's kitchens, horizontal lines are very popular. Keep things linear for a really modern design, whether it's layouts, flooring, backsplashes or tile accents.
Integrated appliances: You will see fewer and fewer isolated and stand-alone dishwashers, freezers and sinks, and more and more integrated alternatives.
How to Spot Modern Kitchens?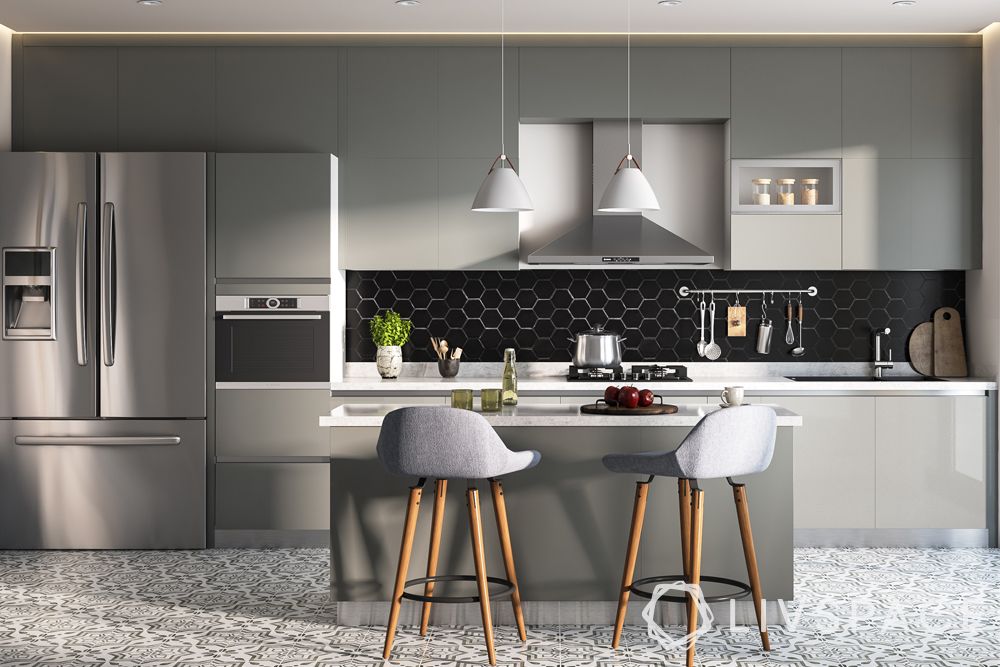 Look out for these features when you want to distinguish modern kitchens from other styles:
Colours: Prepare to be disappointed if you're a pastel fan. Candy colours have no place in modern kitchens. In modern kitchens, all-white is the way to go; colour, if any, only comes through in bold accents.
Layered lighting: Gone are the times when kitchens had one overhead light. Modern kitchens come with layered lighting and a combination of accent and task lights.
Cabinetry: A major characteristic of modern kitchens is storage space. You will spot full cabinetry in a modern kitchen design.
Modern Kitchen Designs for Your Inspiration
#1: Introduce a Pop of Colour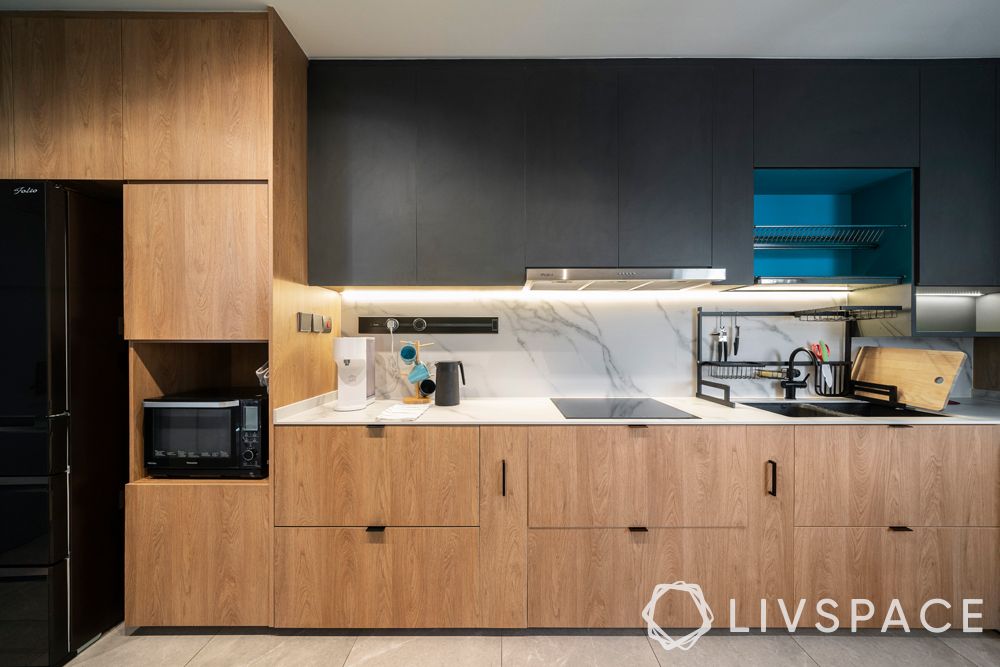 Storage comes easy when the kitchen is outfitted with cabinets and lofts. When it comes to modern kitchens, do not hesitate to add storage space in every inch of your kitchen. In this one, you can spot a natural laminate finish on the base cabinets and chic black laminate on the wall units. A pop of blue peeps through the open shelf that adds so much character to this space.
#2: Keeping it Simple and Woody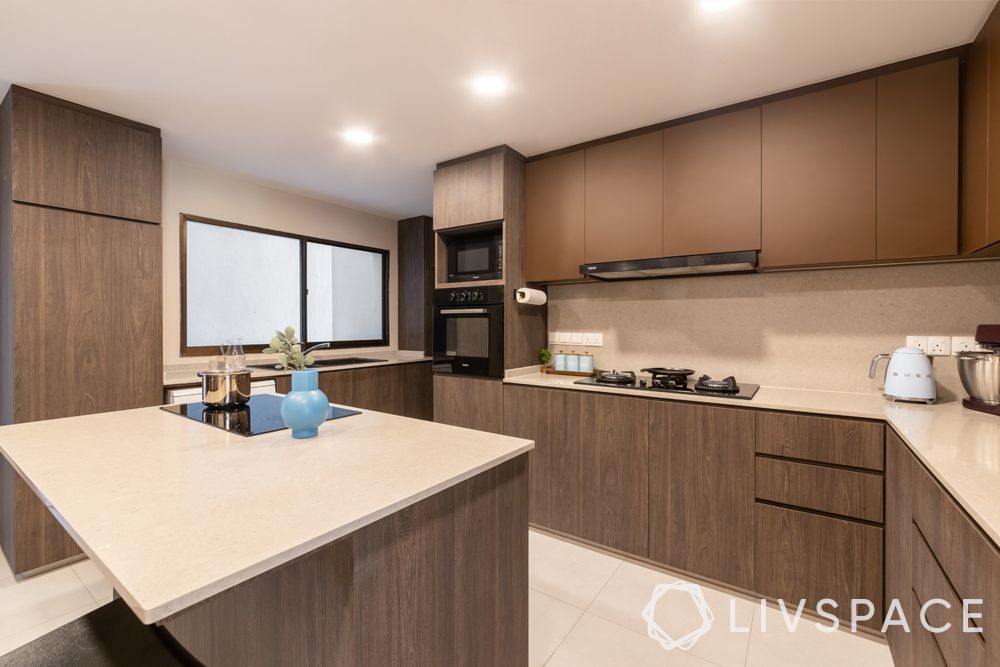 While modern kitchen design is all about character, do not shy away from embracing a natural look. Browns can look fetching and inviting in a kitchen and make the space look pared down and cosy. Moreover, an island is also a characteristic of modern kitchens and if you have the space for it, you should definitely opt for one.
#3: Seamless Cabinetry FTW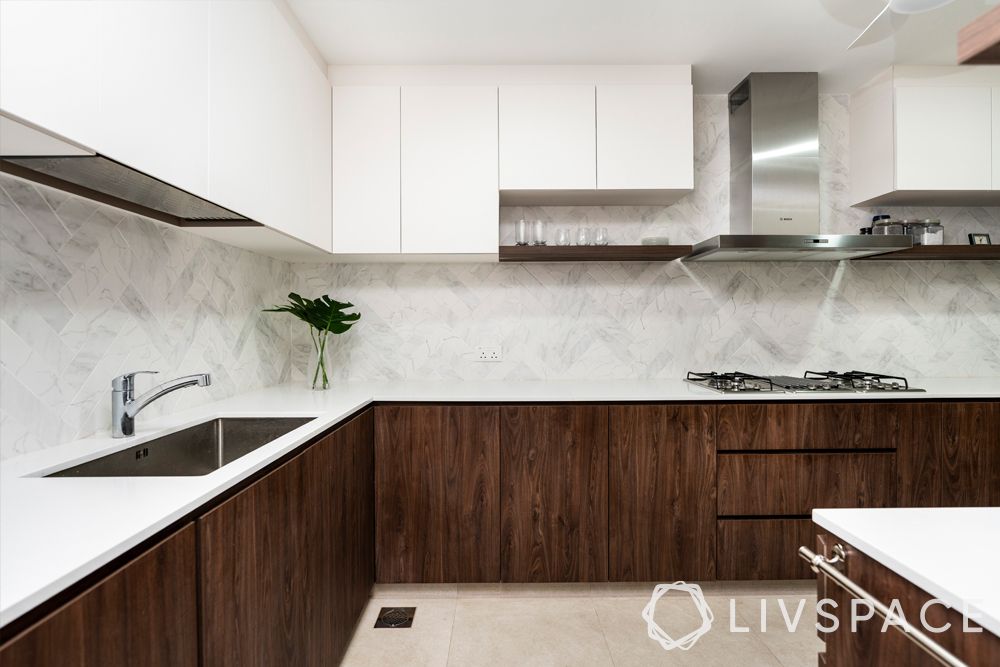 Look at this beautiful modern kitchen design in brown and white. Doesn't it look bright and vibrant? The no-fuss look of this kitchen is what sets it apart. Handleless cabinetry with a natural grain is a modern design detail. Add an element of interest with a designer backsplash to break the monotony.
#4: Stark White Looks so Chic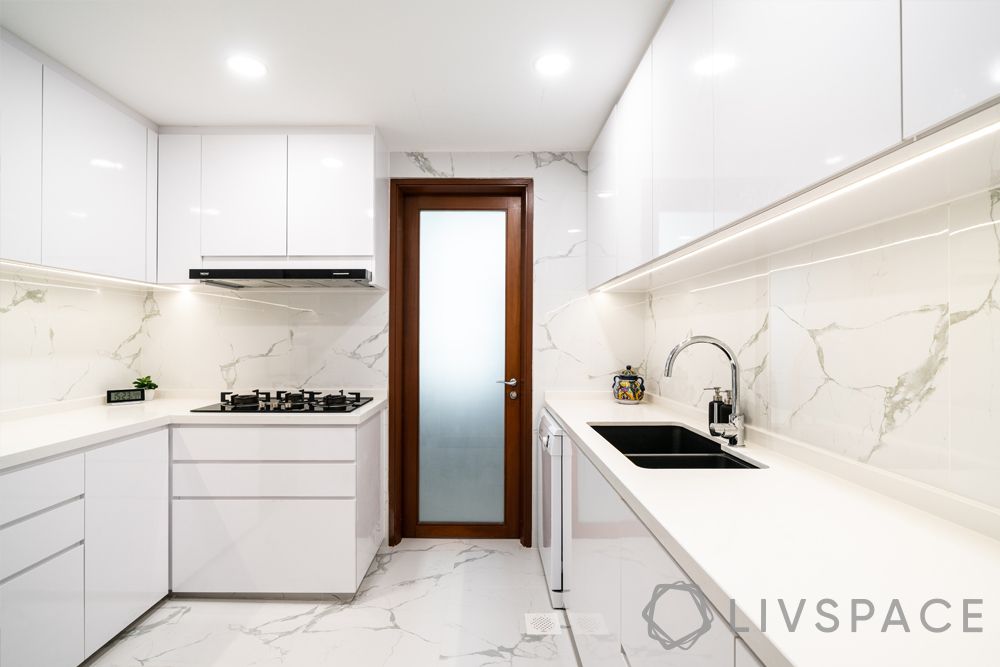 Go all-white if you can maintain your kitchen well. Glossy surfaces also look very modern and you should take a cue from the kitchen right here. A textured marble-like backsplash is the only pattern that you can spot in this spotless kitchen. The stainless steel tap also typifies modern kitchens.
#5: Integrated Appliances for This Kitchen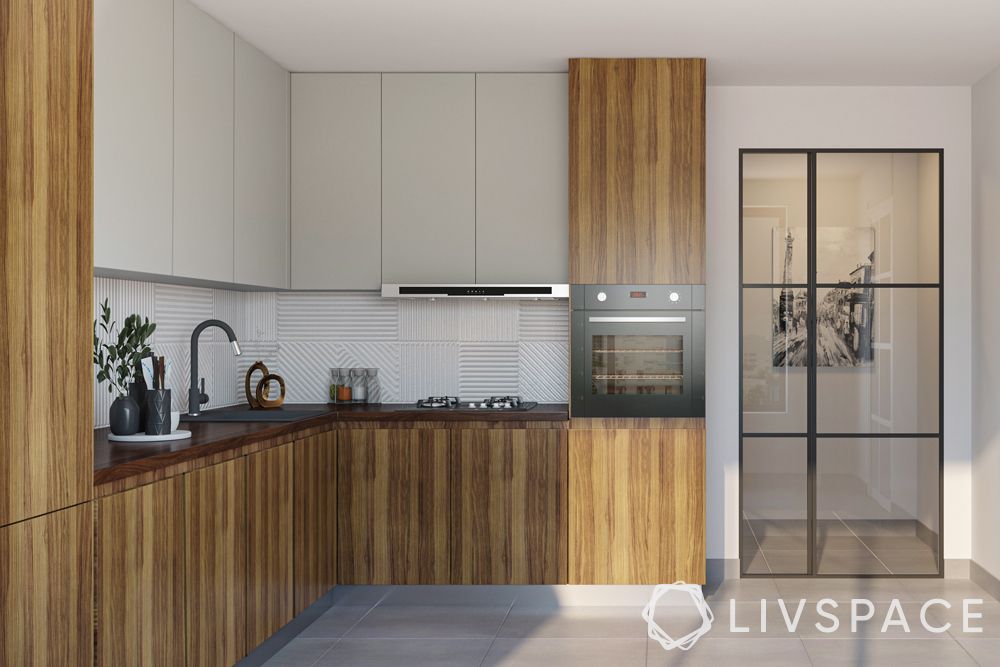 Let's agree that modern design treads on the edge of being monotonous if not dealt with carefully. Imagine using only neutral colours and pairing them up with plain walls. Wouldn't that make your space look dull? So how do you infuse some character into it? The answer is simple—patterns and texture. Try to use textured laminate and tiles with self-design or subtle patterns on them. This will make your modern kitchen design come to life.
If you are interested in dining tables, you must check this out: Why Round Dining Tables are Ideal and Top 4 Picks From IKEA.
Check out this 3-room resale HDB:
How Can Livspace Help You?
If you are thinking of redesigning your home, then consider Livspace. Book an online consultation with our designers now to turn your dream home into a reality. We are all about quality and safe interiors.
Let the pandemic not stop you from attaining your dream home. We follow strict COVID-19 safety protocols, which you can read about here.
Send in your comments and suggestions to editor.sg@livspace.com