Buying a resale property has its own perks; like getting to see how the layout looks, how much space is actually available, how much natural light flows in and so on. Moreover, you can avoid unwelcome surprises like oddly-sized air-con ledges. However, renovating a resale property is a different ball game altogether. It needs more attention to detail since these flats will easily be decades old and will come with natural wear and tear. So if you're planning to renovate your newly purchased resale flat, we have a checklist created just for you.
Read on to find out what you should not miss out while you're getting your home renovated.
Top 5 renovations from Livspace Homes
Let us show you some of our favourite renovations by our designers, so far. You will be surprised!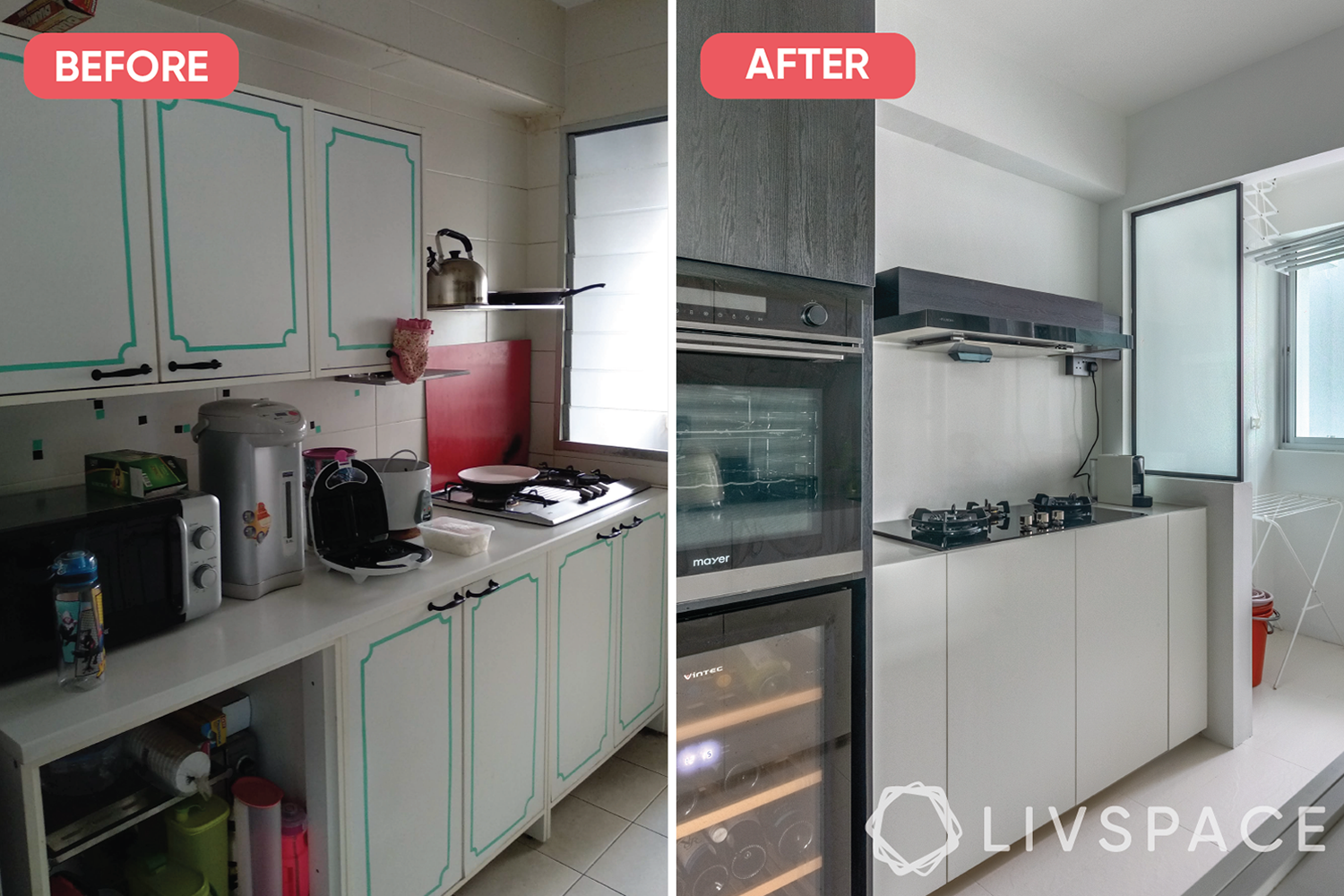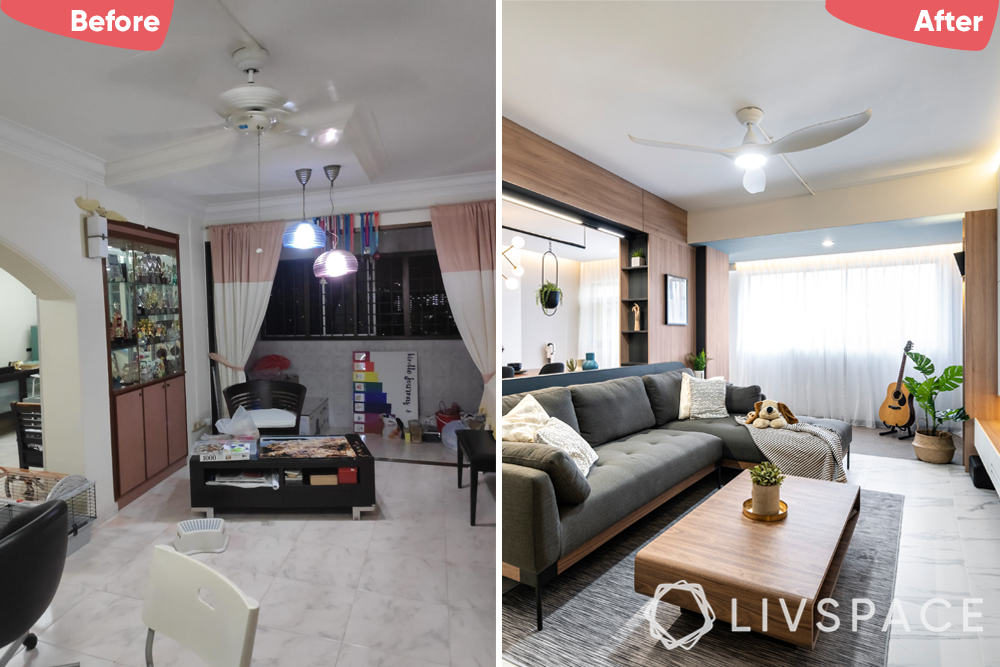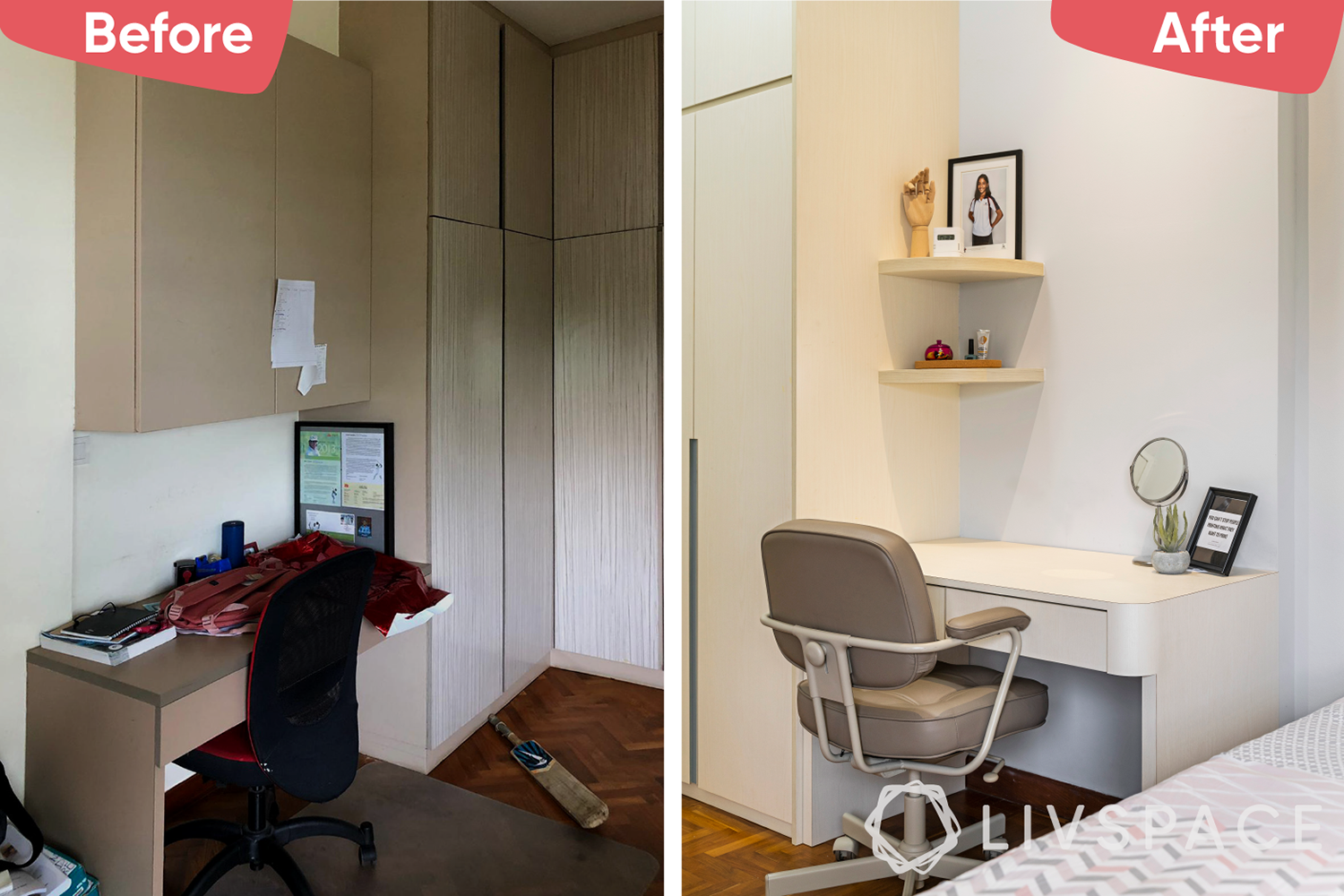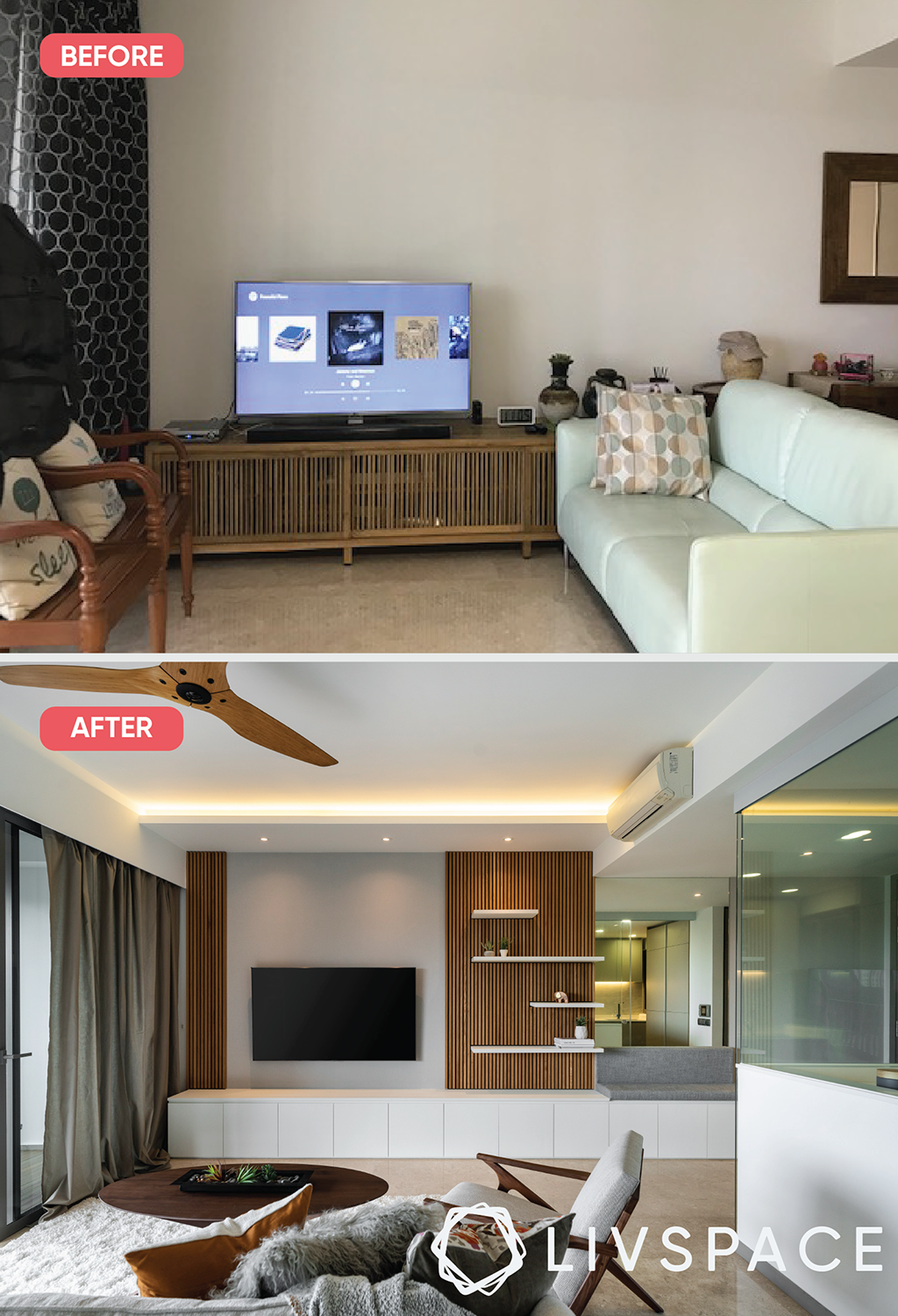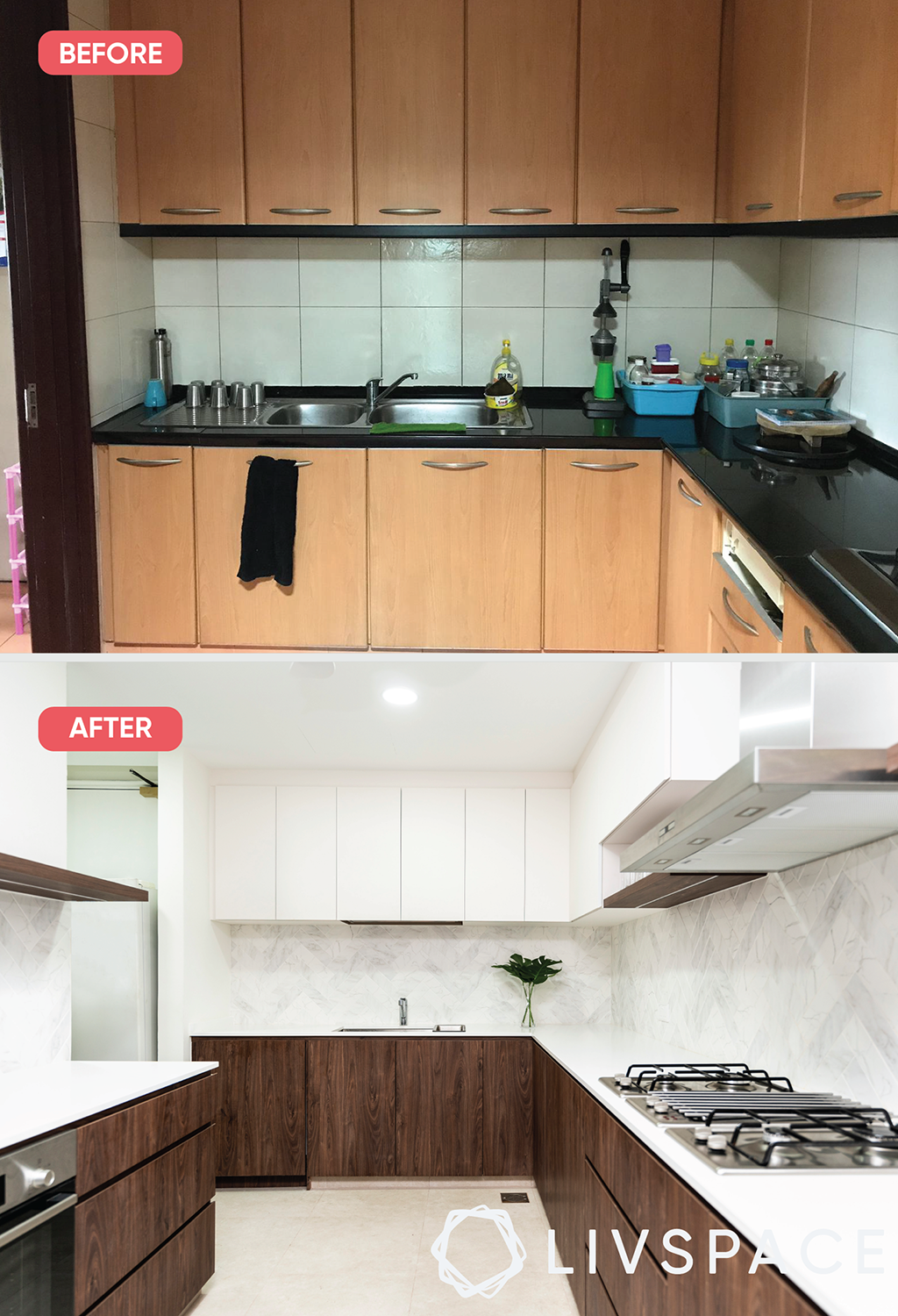 The renovation checklist you need
#1: Electrical work is essential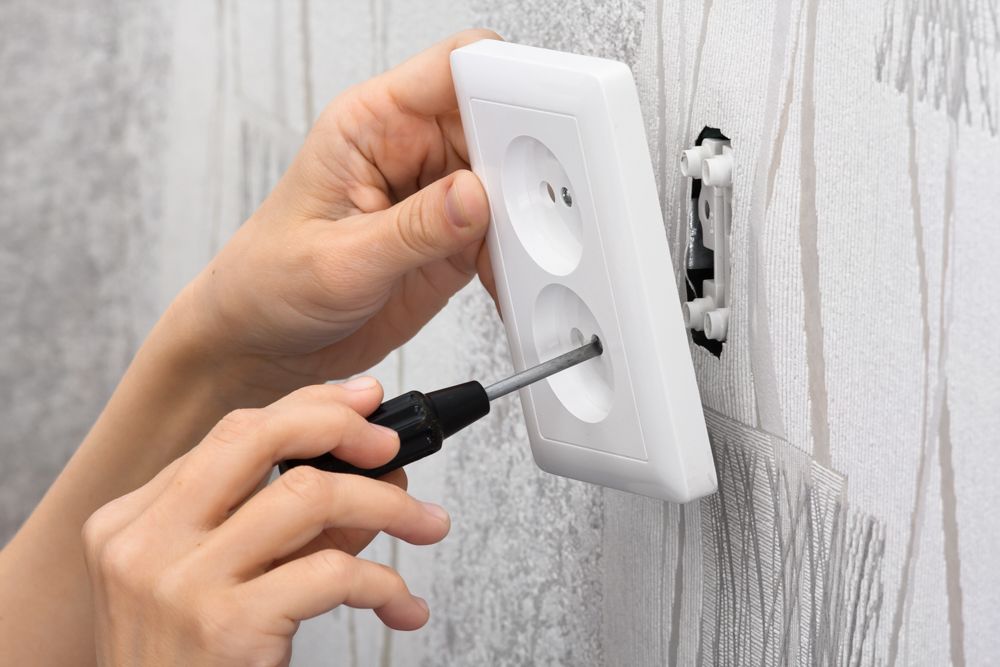 Resale flats can come with old, faulty electrical work and due to safety concerns it is essential that you consider reworking electrical wires. Faulty wires can be deadly as they can cause house fires and power trips. Hence, the first step when you renovate your home is to get an electrician and make him check all electrical wiring and fix everything that isn't right.
#2: You might need to carry out air-con rework
A common problem in any home are the air-con ledges and vents. You might want to change the current air-con insulation material and pipe depending on your renovation requirements and budget. Problems like water seepage can arise due to bad insulation material and this will cause trouble at a later stage. You might also want to make changes to the ledge.
#3: Plumbing fittings and fixtures need attention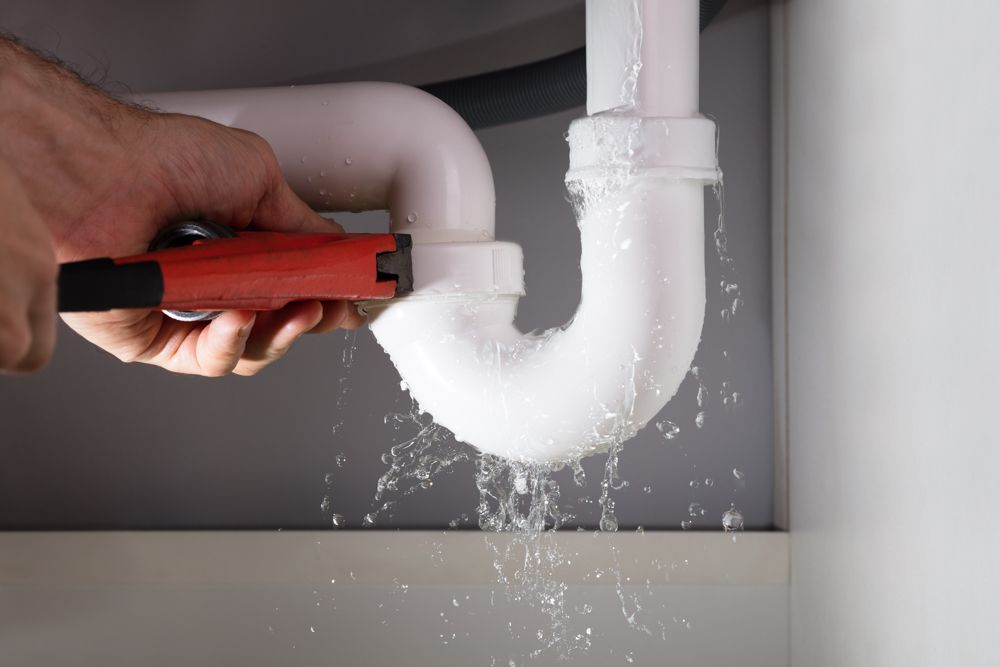 Let's face it, resale flats often come with bathrooms and toilets in terrible condition. One of the major areas to focus on while renovating your home is to fix all water pipes and fittings. Check the toilets and the kitchen sink as well. Most of the pipes will be clogged with calcium deposits or just leaking due to wear and tear. Replacing them at this stage will save you time and money to get it done later. The amount of money you will be spending on fixing this would depend on your choice of materials and the brand you decide to purchase.
#4: Take care while hacking walls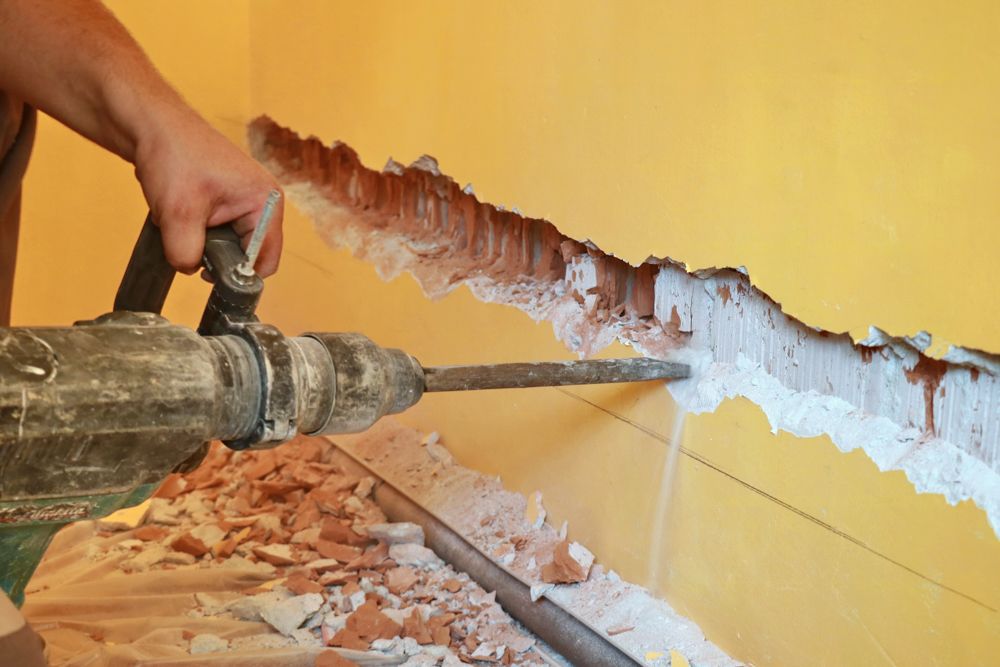 As the previous homeowner must have built and designed the home according to their liking, you might want to hack the walls and redesign a little bit, depending on the age of the property. Therefore, if you wish to demolish the walls and change the layout, this is your chance. You can build or remove walls according to the design that your designer is proposing. Be ready to shell out some money for this since it will cost you slightly to hack walls down.
#5: Tile work is a must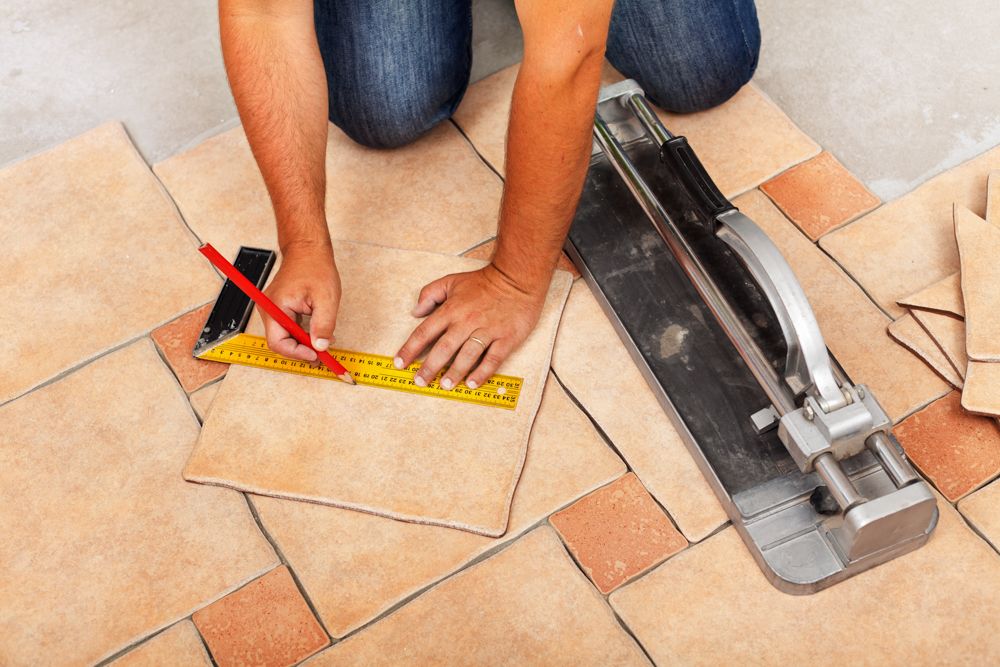 As discussed before, resale flats come with old, shabby-looking toilets sometimes and a sureshot way of refurbishing it is to change the tiles. Therefore, if you plan to renovate the bathrooms completely, consider breaking the existing walls and flooring and adding a new set of tiles. This is also essential since the tiles must have gotten worn out or cracked over the years.
#6: Windows and grills require fixes too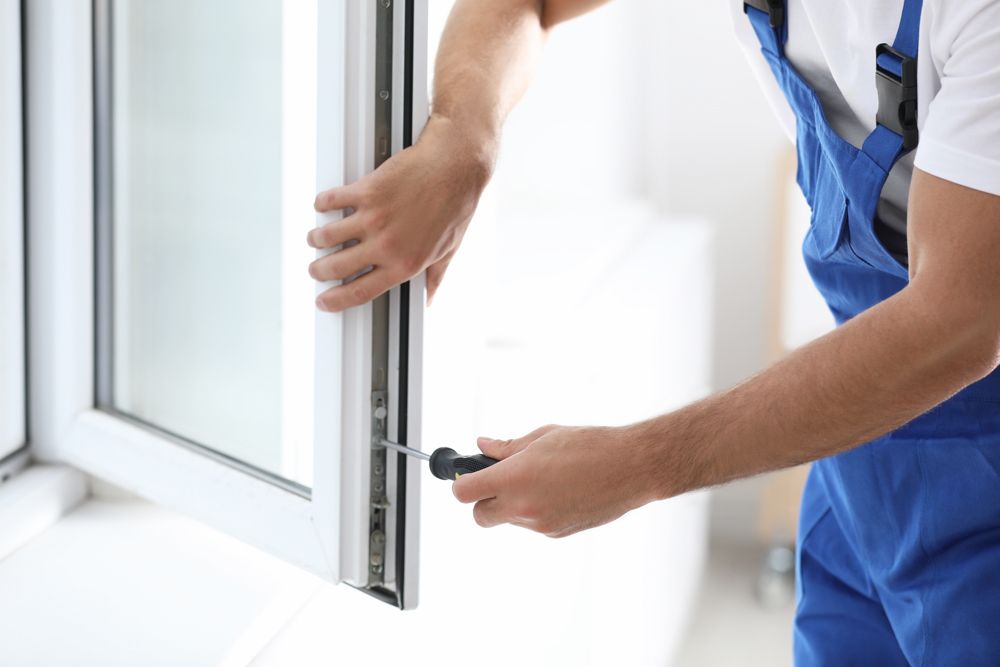 Another important area to focus on is to rework the windows and grills in your resale flat. The previous homeowner might have had sliding windows or elder-friendly windows that you might not need. Sometimes, HDB guidelines are laid out for window grills too. Therefore, you will want to get windows that do not clash with your interior design.
Read this for more details on HDB guidelines: Everything You Need to Know About Renovating Your HDB.
Check out this stunning BTO:
We hope you enjoyed reading this and you are going to keep these things in mind while you renovate your resale flat after purchasing it. Here's What You Need to Know Before Getting the Keys to Your HDB BTO.
Send in your comments and suggestions to editor.sg@livspace.com.