Planning a home renovation but have no idea where or how to start? You might be eager to try your hand at it but it's also important to get the right guidance before you start any project. What may seem like a fun DIY project with the family, can end up costing you much more if all doesn't go according to plan. From investing in the wrong accessories and incorrect installation to oversight of certain construction rules, a lot can go wrong. So instead of risking the safety of your dream home, it's always better to leave such tasks to the professionals. But how exactly do you go about meeting a renovation contractor?
Whether you're reaching out to a renovation company or an individual renovation contractor, it's good to go prepared. To give you an idea of what you should know before you speak to one, we've put together a comprehensive guide. Read on for more details on what you should do before you meet your renovation contractor, as well as what to ask them.
Things to Prepare Ahead of Meeting Your Renovation Contractor
Here are four simple yet important things to prepare before meeting a renovation contractor for your home interior design. While these might not be the only things you can prepare, they will help you get a basic idea of how to go about it.
1. Determine Your Needs and Wants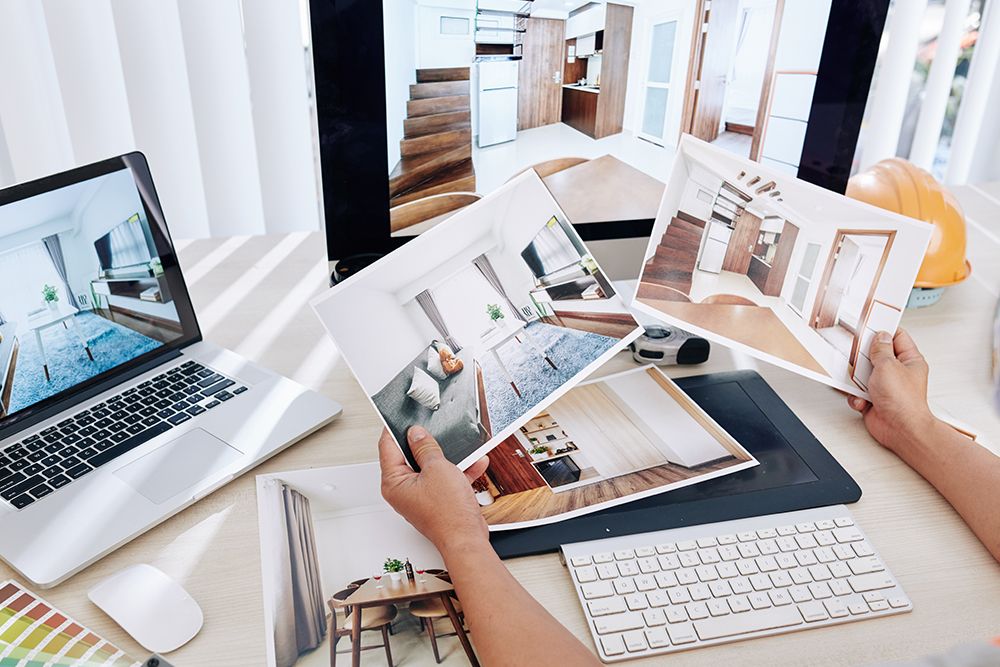 By knowing exactly what your non-negotiables and desires are, a renovation company would have a better idea of how to manage your home renovation. Since you'd want your dream home to have a certain look and feel that you can call your own, it's important to highlight the same to your contractor. This helps your renovation contractor plan the costs and design that accompany these needs and wants. By doing so, you would also have a fair idea of how much you'd need to spend on your home interior design.
Be sure to remain specific on what you want and not to skim over any details. The more detailed your brief is, the more accurate the outcome will be. Additionally, this exercise will also help determine whether any wants or needs go over your budget. You can also adjust your list of wants to make more room to accommodate non-negotiables this way.
2. Establish the Main Purpose For Your Home Renovation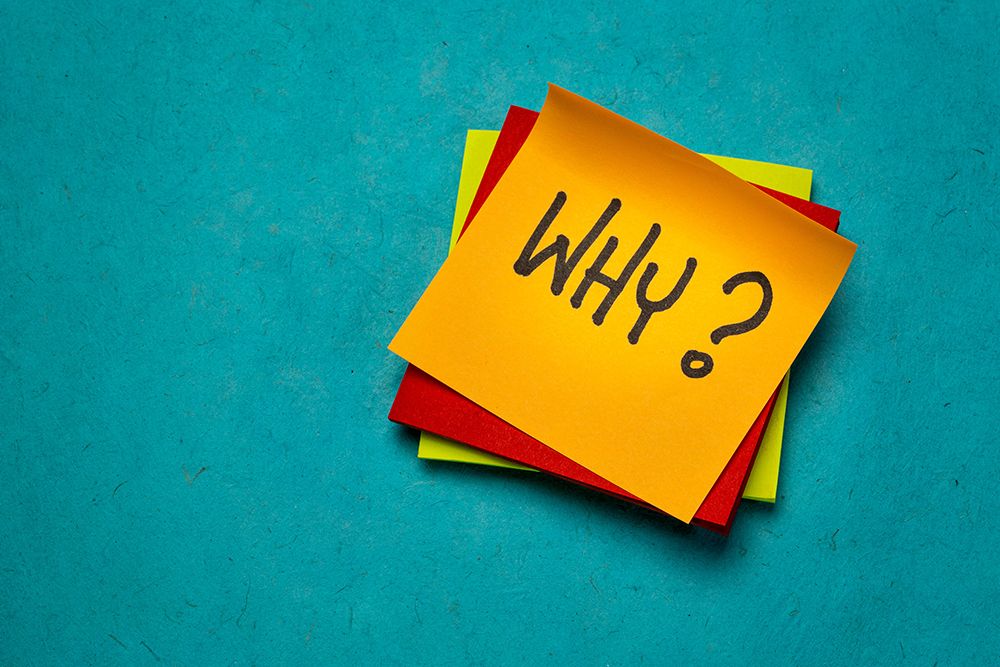 While you have no obligation to explain why you want to renovate your home, doing so helps give the renovation company an idea of what they're working with. What's more, your renovation contractor can also use this information to help you visualise the space more realistically.
You might have a very complex design in mind for your renovation but it might not be feasible. So by keeping your renovation contractor in the loop, you can use their expertise to guide the process better. This will also ensure that your home is in informed hands during the process.
3. Come Up With a Budget You'd Like to Stick To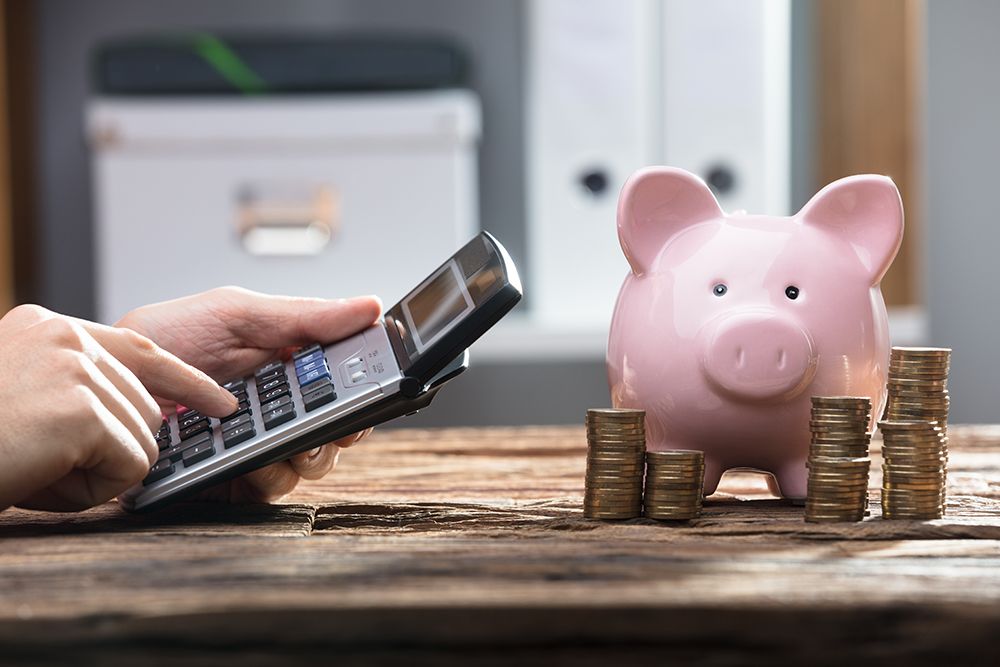 Unless the sky's the limit when it comes to your finances, you're probably going to want to plan a budget. Though the appeal of getting everything right for your dream home might be high, not every design is going to be financially feasible. To ensure you're not going overboard with the cost of changes, your renovation contractor is going to need a budget to work with.
Besides this, an experienced renovation contractor will also be able to suggest cost-effective alternatives. Since they work in the industry, they would have expert knowledge on affordable vendors and products that suit your budget.
4. Plan a Set of Questions You'd Like to Discuss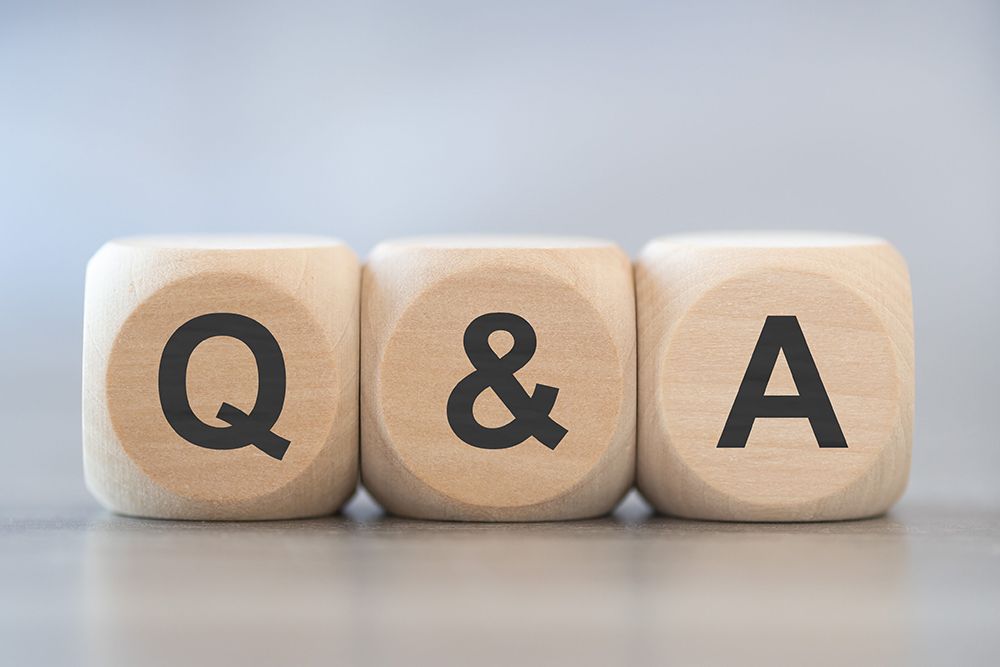 It's impossible to remember every single doubt or question you'd have for your renovation contractor the day you meet them. Instead of leaving it to memory, it's best to note them down ahead of your meeting. This way, you'll surely cover all the queries you would have on the subject of your home renovation. Since certain properties might come with their own rules, be sure to check them with your HDB renovation contractor as well.
8 Important Questions to Ask Your Renovation Contractor
We're sure you'd like to be prepared before you scope out the plan for your home renovation. So let's get into some common questions that are typically asked during the first meeting with a renovation contractor.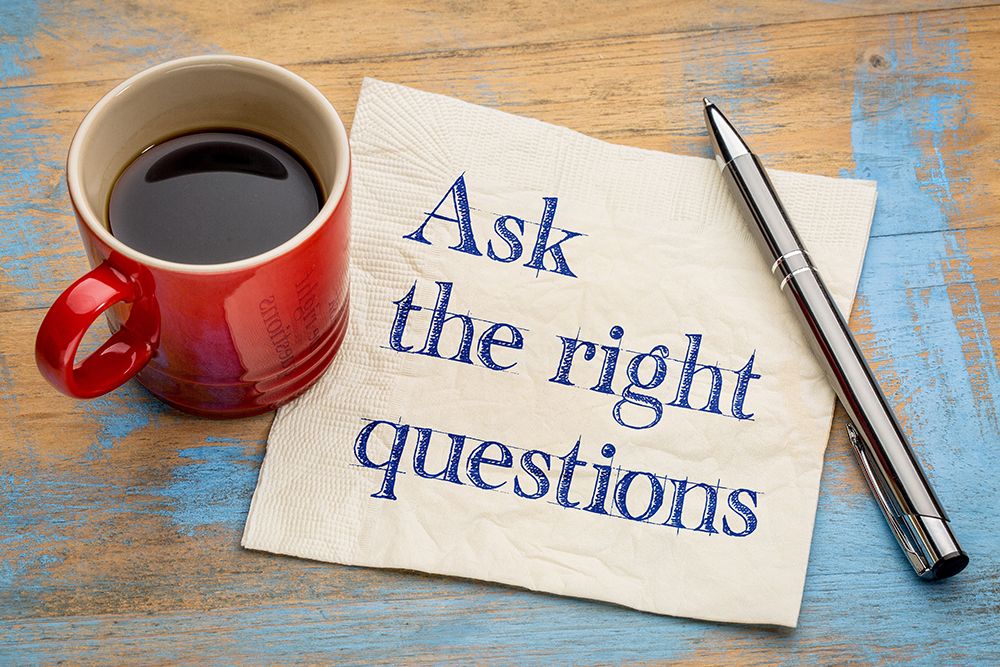 1. What Timeline Will We Be Working With?
Nobody likes to go into a project without an understanding of the timelines they'd need to stick to. And in the case of a home renovation, you need to be extra vigilant to ensure your design goals are being met on time. No matter the size of your project, be sure to ask your renovation contractor for a clear schedule on the work undertaken.
2. Who Will be on the Premises?
It's always good to know how many people will be rolling in and out of your house on a daily basis during the project. Before the work begins, ask your renovation company for an estimate on the staff they'd be sending over. Be it just one HDB renovation contractor or a full team, you need full disclosure on who will be handling your property from end-to-end. This also helps you make a note of who will be responsible for locking up the property for safety reasons.
3. What Safeguards Will Be in Place to Protect the Property from Damage?
Much like the importance of knowing who is going to be handling your property, you also need to know how they will be taking care of it. Since renovation work can include a lot of structural changes, the chances of incurring damage is high. And if you're only renovating a part of your home, you wouldn't want the dust and debris from the worksite entering other areas you live in. So before your renovation contractor starts work, ask the renovation company about how they intend to protect your property during the process.
4.What Will Be the Mode of Communication?
Everyone has their preferred method of communication while they work. In the same way, your renovation contractor could also have a set way of handling clients. Instead of keeping them on speed dial for every query, ask them how they'd prefer to communicate with you. Whether it's via email, phone call or Zoom, there's bound to be some common ground that works for both you and your contractor. This method streamlines your communication process and leaves no room for loose ends.
5. Do You Have Any Concerns About This Home Renovation?
Every project has its own problem areas that could possibly crop up as it proceeds. In such cases, the chances of a change order are fairly high, based on the magnitude of the problem. So, instead of leaving it to last minute chaos, it's advisable to speak to your renovation contractor about their concerns. By understanding their problem areas, you can plan for prospective problems that could end up costing you big at the last moment.
6. How Would You Handle a Possible Change Order?
The best way to handle the unexpected is to anticipate it. Similarly, if you're dealing with a difficult project that might require possible change orders, it's a good idea to be prepared. Since change orders will need to be managed by your renovation contractor, understanding the way they work is helpful. When you know exactly how they typically deal with change orders, it makes the home renovation process a whole lot easier. In the case of properties like an HDB, be sure to ask your HDB renovation contractor about change orders you might incur based on the law.
7. What Decisions Should Be Made By You as a Homeowner in Terms of Clearance?
Home interior design can be a relatively complex process that includes different types of work and materials. To get the job done, your renovation contractor will need certain approvals from you before they can proceed. For the same, you would need to give them the green flag ahead of time to streamline the procurement process. As you wouldn't want a last minute run to the hardware store to purchase materials, ask your contractor what they'd need your clearance on before the project begins.
8. How Will the Project Be Documented?
If you're someone who loves to stay organised, you're certainly going to want to know everything about your project. Once your home renovation is complete, you would need all the important documents on your home interior design for future reference. This way, you'd always have care instructions, important contacts, installation details and other relevant information in one place. Be sure to ask your renovation contractor about their documentation process before hiring them to ensure that everything is being carefully tracked.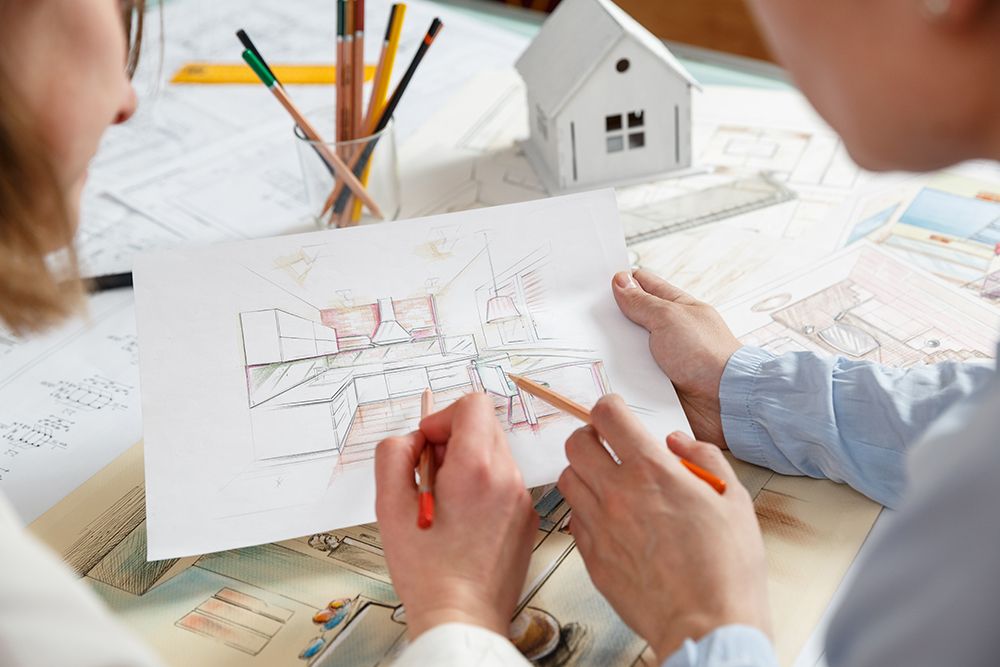 Simply put, a renovation contractor largely executes projects that you have already planned. Think of them as being the executive function of home interior design, whereas, interior designers help you create a design or look. In other words, contractors help you with the construction part while designers support and oversee both the creative and executive process.
Interior designers also come with the benefit of style, trends-based knowledge and a deep understanding of your lifestyle needs. With this background, they are able to support you from a creative design perspective to bring you your dream home.
How to Decide Which Service You Need for Your Home Renovation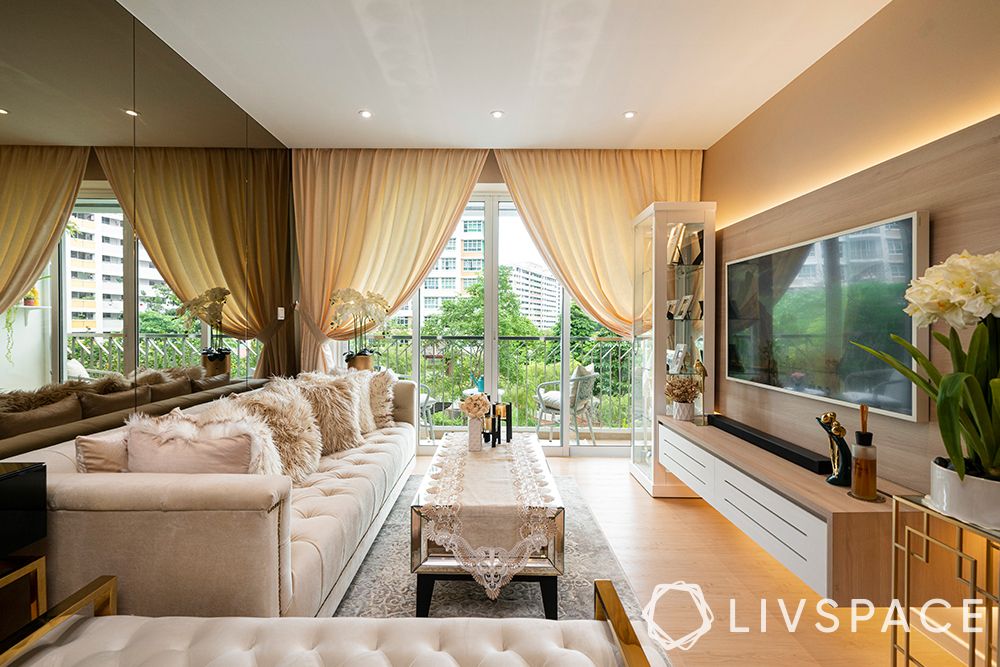 Based on the Type of Renovation: If the scale of your project is relatively small, a renovation contractor will suffice. However, if you're looking to make major changes, an interior designer might be a better fit for the project. An interior designer can help you find creative solutions for your project that could, in turn, end up saving you money in the long run.
According to Your Budget: Though contractors are relatively cheaper to hire, the likelihood of you requiring expert guidance for your home interior design is high. If you are cash-strapped and only require minimal changes, you can work with a contractor. However, if you're looking to make more detailed changes that require expert inputs, go for an interior designer.
Consider the Nature of Changes Required: In the case of a renovation contractor, any changes in the scope of work would result in a change order. However, an interior designer will do their best to accommodate the change as and when it is requested. This could end up saving you time as and when you feel the need to request a change in the design.
If you aren't familiar with the laws that govern HDBs and condos, it's better to consult an interior designer. While an HDB renovation contractor might be able to help you with some minor changes, an interior designer will most likely know condo by-laws better. As they come with the necessary training and legal knowledge, they make for appropriate consultants. Besides legal knowledge, here are a few other areas an interior designer can best help you in:
When you need BCA-approved work to be done
To provide you with clarity on associated paperwork
To guide you with sanitary work based on various rules and regulations
For expert guidance on which materials are best suited for your home
Also read: Meeting Your Designer for the First Time? Read This to Go Prepared
Check out this stunning BTO:
How Can Livspace Help You?
We hope you found this guide on what to do when you first meet a renovation contractor useful! If you're looking for expert guidance on how to design a home, then look no further. Book an online consultation with Livspace today. Delivering safe home interiors has been our No. 1 priority. Click here to find out how interiors are being delivered following all safety protocols.