With every home improvement project comes budget and costs. Deciding to renovate your home is an important step and it can be stressful for many. While it comes with the excitement of getting a personalised home interior, it also comes with a fair share of worries. The major contributor being the renovation costs. How much money should you set aside? Is it for a resale property or a new one? What should you renovate and what can wait? To ensure that your bank balance remains healthy and you are prepared, we have charted out renovation price lists and ranges. These will help you manage your finances better and plan ahead.
When it comes to home renovation, we at Livspace believe in delivering the best. Our designers ensure the greatest experience for you and your family. Here's a break-up of average renovation costs in Singapore when you're working with us.
Renovation Costs According to the Type of Property
Unless you own a private property in Singapore, your home is going to fall under one of the following categories:
HDB BTO
HDBs are, basically, new government subsidised housings that are built-to-order. These homes are usually pre-furnished with the basics and require less interior work. Moreover, several renovation guidelines apply to these properties since they are heavily subsidised by the government.
HDB Resale
These are old homes that have older layouts and don't particularly house modern lifestyles and interiors very well. You will need to save considerably to renovate these homes from scratch, including hacking, plumbing, electrical work, tiling, masonry and so on. Read 7 Essential Tips from Experts to Help with Your HDB Renovation for more information.
New Condo
Condos, which are privately owned, non-subsidised residences in Singapore, cost more than HDBs. Newly launched condo units have sleek looking interiors complete with all the essential fittings and usually good quality natural stone flooring. Therefore, you can avoid end-to-end renovation costs in new condos.
Resale Condo
Resale condos, as the name suggests, are pre-owned condos and the cost of renovation in Singapore depends on how old the condo is and how many times ownership of the unit has changed. You are going to save quite a lot for your resale condo since you are going to spend a considerable amount just on acquiring it. For a better idea, find out How Can an Interior Designer Help You with Your Condo.
When it comes to home renovation, we at Livspace believe in delivering the best. Our designers ensure the best experience for you and your family. Here's a break-up of estimated home renovation costs when you're working with us.
| | | |
| --- | --- | --- |
| Type of Property | Scope of Work | Cost Range of Renovation |
| HDB BTO | Kitchen, wardrobe and furniture | S$10,000 – S$60,000 |
| HDB Resale | Full home design + furniture | S$30,000 – S$1,00,000 |
| New Condo | Furniture only | S$10,000 – S$60,000 |
| Resale Condo | Full home design + furniture | S$30,000 – S$1,50,000 |
*Disclaimer: Average renovation costs based on projects undertaken in the past year
Range is implied for basic to luxurious renovations of various sizes of properties
#1: Cost of Renovation in Singapore for HDBs
When you collaborate with us for your HDB's interior, we make sure that you get a fair deal. Average renovation costs in Singapore usually depend on the type and size of your home. You can expect to spend around S$25,000 – S$55,000 if you plan to renovate a HDB BTO. Whereas, for a resale HDB interior, your expenditure will be between S$15,000 – S$75,000, depending upon the scope of work. The below table will give you more clarity.
| | | |
| --- | --- | --- |
| Type of Property | Average Cost (New HDB) | Average Cost (Resale HDB) |
| 2 Room | S$25,000 | S$35,000 |
| 3 Room | S$30,000 | S$50,000 |
| 4 Room | S$35,000 | S$60,500 |
| 5 Room | S$52,000 | S$73,500 |
*Disclaimer: Average cost of renovation in Singapore based on projects finished in the past years
This cost can go up dramatically if you renovate without a design company
Also, know How to Get the Best Renovation Costs Deal in Singapore so you have a smooth and reasonably priced interior execution.
#2: Renovation Costs for Condos
While new condos hardly need any renovation work, resale condos on the other hand require some renovation to be carried out. The size of the condo and the scope of work is what will decide your condo renovation cost. Set aside a budget of around S$12,000 – S$20,000 for new condos and S$20,000 – S$100,000 for resale condos. Let the following table show you real budget estimates:
| | |
| --- | --- |
| Type of Property | Average Cost (Resale condo) |
| 1 Bedroom | S$20,000 |
| 2 Bedrooms | S$35,000 |
| 3 Bedrooms | S$40,000 |
*Disclaimer: Renovation price list based on projects finished in the past years
Our one-stop Room Renovation Cost Guide for First-time Homeowners can help you decide confidently for your condo.
#3: Renovation Costs for Kitchens
There are two types of kitchen renovations—partial and complete. If you only require dismantling old cabinets and installing new ones, you will incur the cost of hacking along with the price for new cabinets. The number of new cabinets will be determined by the chosen layout, and you will need to get them installed as well.
If you are looking at a full revamp, then also factor in the cost of hacking the tiles, buying and laying new ones, plus labour charges. Here is the average cost of renovation for a kitchen in Singapore:
Please note that this is an estimated range and the total price can vary depending on materials and accessories used, as well as the size of your kitchen.
You can Estimate Your Kitchen Renovation Cost with Ease Using These 6 Expert Tips from us!
#4: Average Renovation Cost in Singapore for Toilets
Whether you are embarking on a complete renovation journey for your bathroom or just planning to do some DIY renovation, you must know everything about toilet renovation costs. While on average you will be spending about $4,000-$7,000 on an entire renovation project. Here are figures for a basic toilet renovation:
| | |
| --- | --- |
| Scope of Work | Average Cost |
| Hacking the toilet | S$1,200 – S$1,500 |
| Plumbing | S$1,200 – S$1,500 |
| Tiling | S$3,000 – S$4,000 |
| Shower screen installation | S$600 – S$850 |
| Vanity | S$850 – S$1200 (depending on the size) |
*Disclaimer: Renovation costs mentioned are estimates and actual cost may differ based on scope, size, layout, amenities, hardware and materials
Your Guide to Tackling Toilet Renovation Cost With 3 Bonus Creative Tips will help you plan your budget cleverly.
Dodge These Hidden Costs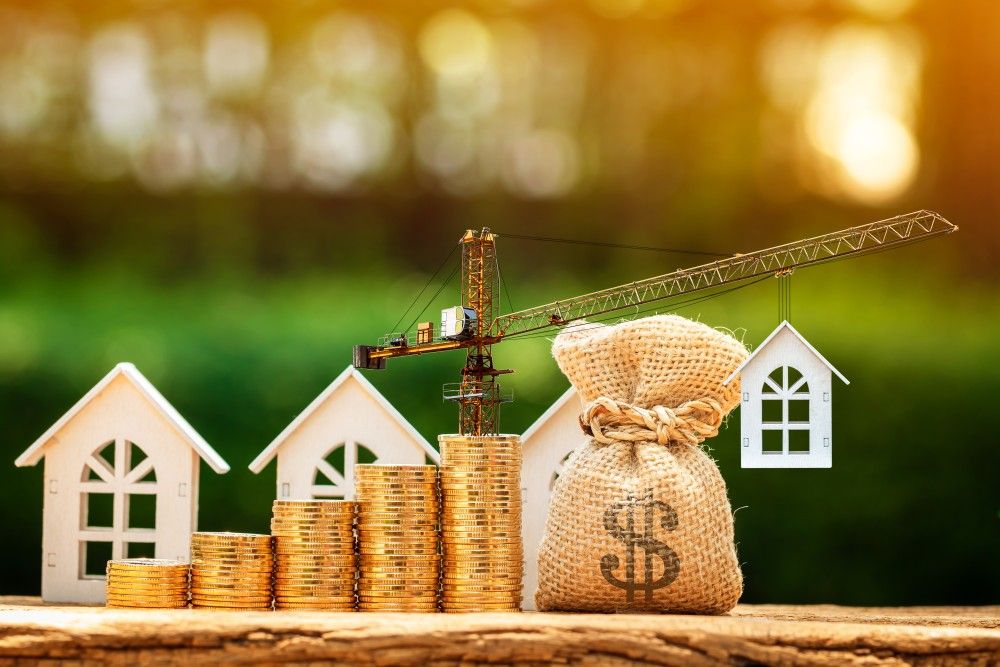 Every interior design project is unique and while you can create a budget and hope to stick to it, there will always be some hidden or overlooked secondary renovation costs that you will incur. It is essential that you keep aside an adequate miscellaneous portion of the budget for these uninvited costs. And knowing some typical ones beforehand is going to help you remarkably with your finances.
Last-Minute Changes
Yes, you yourself can be the biggest reason for a sudden disorder in your budget estimates. Initially you thought that you can do modular cabinetry for your kitchen, but once the renovation kicks-off you realise you want custom cabinetry. This is going to hugely affect your room renovation costs. Plan ahead and sincerely consider all the ideas before making final decisions on your interior design.
Unforeseen Structural Limitations
A room you thought was big enough but really isn't as you see furniture fill it up, so now you want an open floor layout to fit your lifestyle. Or even unfavourable plumbing and electrical layouts that need redoing to accommodate your design. All such overlooked realisations can end up increasing your renovation costs anyway.
High Utility Bills
You might not realise it but your utility bills can eat into your budget and it is advisable to be prepared in advance.
Keeping Your Pets' Interests and Health in Mind
No matter which four-legged friend you have, you should consider them when you are estimating your home renovation costs. For the safety of your pets, use materials and furniture that aren't a threat to them or that aren't easily destroyed by them. Plan for durable and low-maintenance investment.
Your Temporary Living Arrangement Costs During Renovation
Whether you move out or stay in while your home is getting renovated, you will want to consider all the ways your living might be affected. Extra commute cost and time, rent, budget for meals from outside, and so on. Think about it all!
Fixing Old Building Damages of a Resale Property
Old properties may have hidden damages that are sometimes found during renovation and you will need to be prepared for such surprising resale renovation costs.
It is always better to be safe than sorry and when it comes to major things like home renovation, you should follow this philosophy rigidly. Managing finances is a no-joke task and we hope we could help you slightly. If you are looking for ways to save on your resale renovation costs then, read these 8 Ways to Save At Least $20,000 on Your Home Renovation.
Check out this condo transformation:
How Can Livspace Help You?
We hope you found our ideas useful! If you want your home to be just as beautiful, then look no further. Book an online consultation with Livspace today.
We would love to hear from you! Write to us at editor.sg@livspace.com.