Buying your own home is one of the most rewarding things adulting can offer. But whether you have a big budget or a smaller one, home renovation costs in Singapore can quickly run out of control. Figuring out the finances for your home renovation is an important yet difficult task. You need to account for unforeseen expenses and keep a buffer for that, too. A perfect way to deal with this is to have a spreadsheet and make entries for whatever you know you are definitely going to be spending on.
But if you want some quick tips on how to save on renovation costs in Singapore, read on.
What Are Some Basic Costs of House Renovation in Singapore?
| | | |
| --- | --- | --- |
| Type of Property | Scope of Work | Cost Range for Renovation* |
| HDB BTO | Kitchen, wardrobe, and furniture*** | S$10,000 – S$60,000 |
| HDB Resale | Full home design** + furniture | S$30,000 – S$100,000 |
| New Condo | Furniture only | S$10,000 – S$60,000 |
| Resale Condo | Full home design** + furniture | S$30,000 – S$150,000 |
*Disclaimer: Prices mentioned above are cost estimates offered by Livspace for these services and scope which can vary with reference to current dates and any change in scope. Please get in touch with a designer for more details on pricing and availability.

**Full home design includes carpentry, masonry, flooring, ceiling, plumbing, electrical work, painting and hacking
***Furniture here refers to in-built furniture
The renovation cost in Singapore largely depends on the type of property and size of your home. Unless you own private property, your home will fall in any one of these categories:
HDB BTO: BTO flats are already finished with basic amenities, which means you don't technically have to renovate the home. Depending on what you want, you can choose to cut down costs by just working on the necessities like the flooring and walls.
HDB Resale: As the name suggests, resale properties are usually older. This means that you might have to renovate, either to update and modernise the home, or to revive it back to working order. These homes usually require an extensive overhaul of their interiors, which might include hacking, plumbing, electrical works, masonry and all other renovation services. Hence, the cost of renovating resale properties tends to be higher than that of BTO flats.
New Condo: Condos in Singapore are already a lot more expensive than an HDB flat. But one of the advantages of these privately owned properties is that new condo designs come equipped with high-end fixtures and fittings. Hence, an end-to-end house renovation in these Singapore homes is rarely, if ever, necessary.
Resale Condo: The cost of renovating a resale condo is usually higher than a new one. Hence, people with a higher budget are the ones who go for these condos.
Also Read: How Much Does Renovation Cost in Singapore?
How to Save on Renovation Costs in Singapore?
Coming to the main point, how does one really find a budget renovation contractor in Singapore? Chalking out the average renovation cost in Singapore that suits your requirements and lifestyle is easier when you have some tried-and-tested ways on which you can rely. Check out some tips below:
Renovation Singapore Tip #1: Stick to Your Budget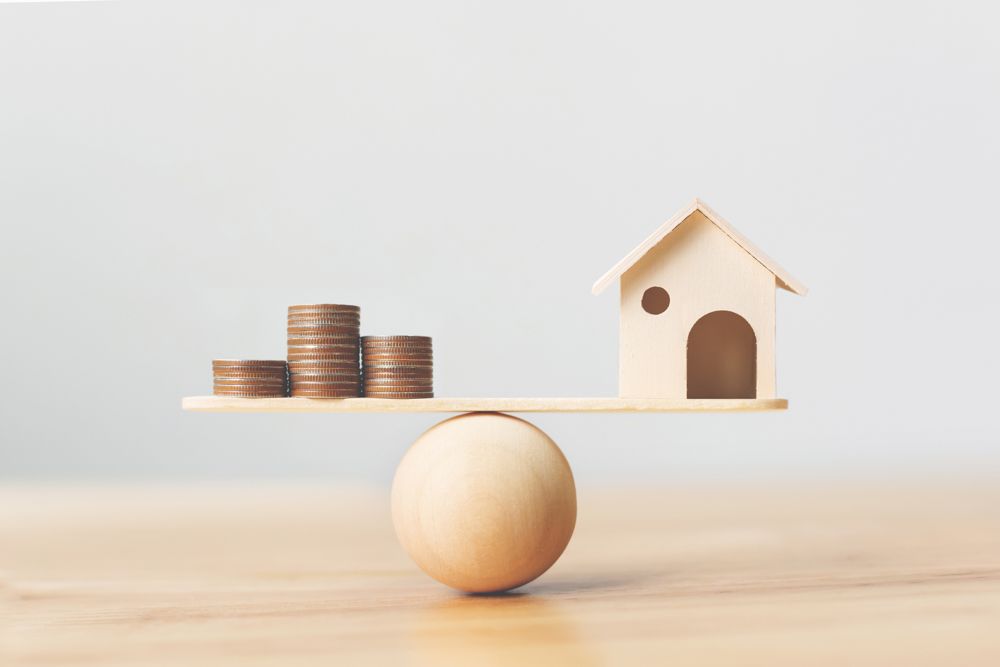 First and foremost, let's get this clear—the term 'budget' doesn't necessarily mean cheap. It just means that you allocate your money in the right way and know what you're going to be spending it on. Before everything else, decide on a ballpark figure that you will be able to afford for your home renovation in Singapore.
Only after you have this decided can you allocate money to different aspects of the renovation. A spreadsheet is a great way to track home renovation expenses in Singapore so you do not go wrong.
Also, when you make a budget home renovation plan, it is best to account for some unexpected expenses. It can be something as simple as 10% of your overall budget going towards miscellaneous expenditure. Once you have all this ready, make sure you try and stick to this as much as possible.
House Design Singapore Tip #2: Reduce Built-In Furniture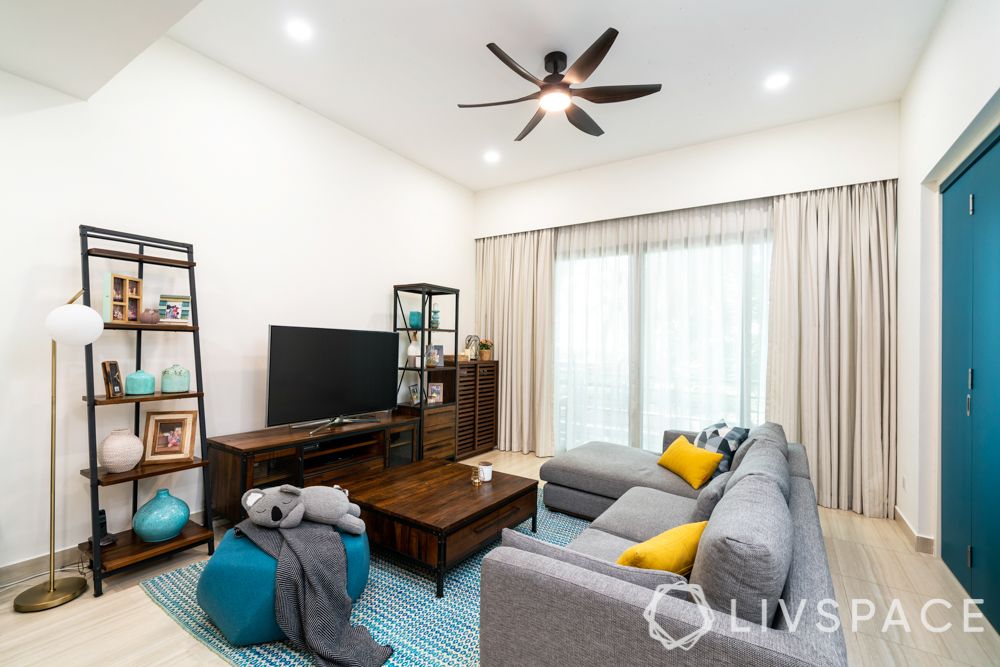 Yes, we understand that in compact homes, built-in furniture is quite a boon when it comes to increasing storage space. However, this custom carpentry will turn out to be way more expensive than having loose pieces of furniture. It will set you back by at least S$10,000 on average.
Moreover, if you plan to move out or revamp often, then loose furniture is an ideal choice, since you can easily bring it with you.
Also Read: 7 Things You Must Avoid for a Smoother Home Renovation
Renovation Singapore Tip #3: Reduce Interior Design Cost in Singapore With Discounted Big-Ticket Items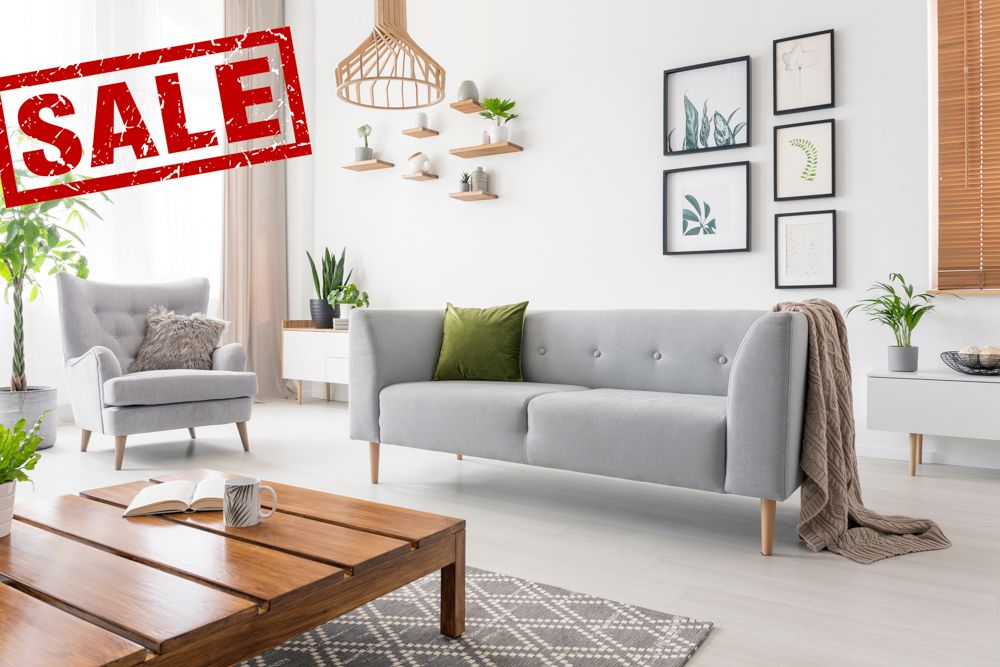 So what are these big-ticket items we're referring to? Purchases like sofas, dining tables, TVs, mattresses, appliances and so on can overrun your budget by a huge margin. A great way to avoid this in order to keep your renovation cost in Singapore low is to wait for seasonal or clearance sales. Also, look for retailers who offer special deals through group buys or BTO projects. The discounts you get in these sales are huge and you will be surprised at the dollars that you'll be saving.
House Design Singapore Tip #4: What Material to Substitute With What?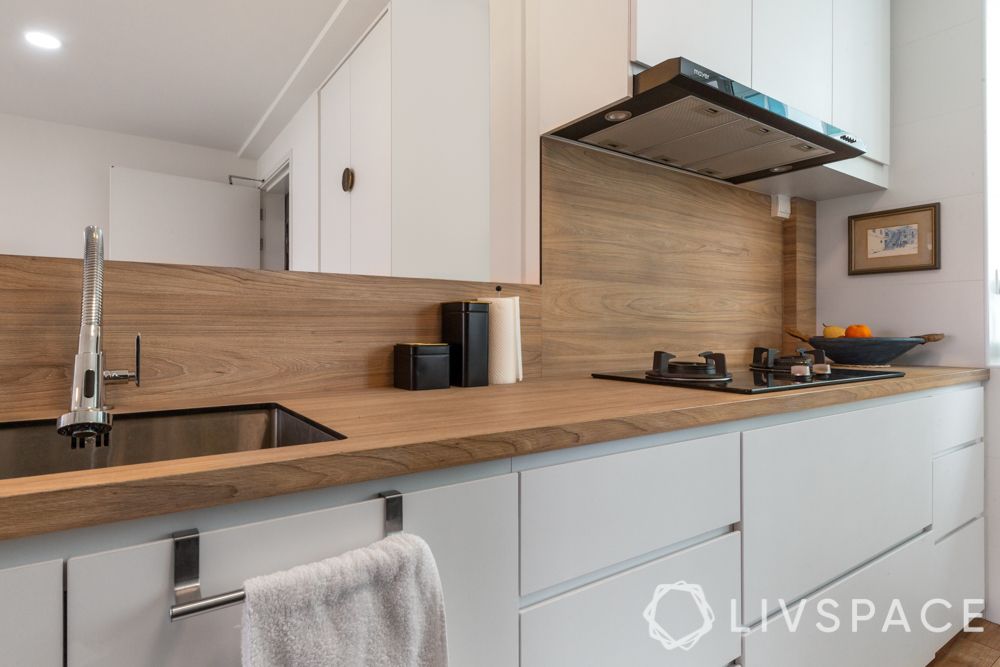 The choice of material is a big part of your budget and your interior designer will be able to explain this to you better. There are some materials that cost a fortune but can easily be replaced by relatively cheaper options.
For instance, overlaying a floor with vinyl instead of re-tiling it can reduce the renovation cost in Singapore significantly. Similarly, you can opt for wall paint instead of wallpapers for your rooms. Livspace designers can assist you in making these decisions!
Renovation Singapore Tip #5: Reuse Kitchen Cabinetry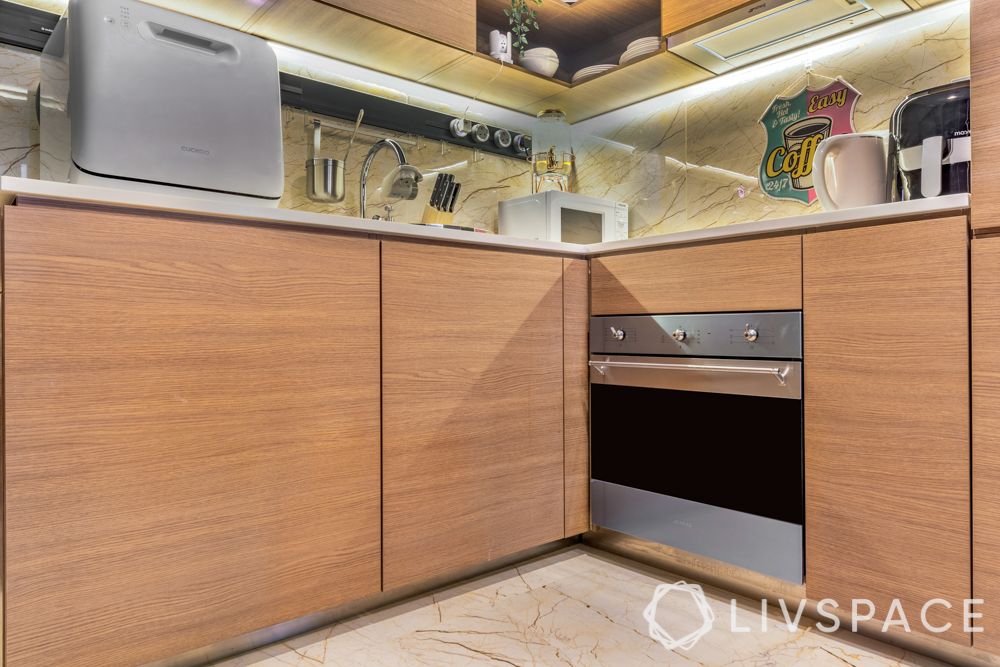 The biggest way to save up on your kitchen renovation cost is by reusing the cabinetry and appliances. On the other hand, if you can do with just giving your old cabinets a lick of fresh paint or new handles and knobs, you'll still save a lot of money while doing the interior design of your HDB or condo in Singapore.
You can also try out buy/sell/trade websites to get some great deals on these. Get innovative with salvage materials for the backsplash, which is both fun and quirky.
House Renovation Singapore Tip #6: Know Where to Save and Splurge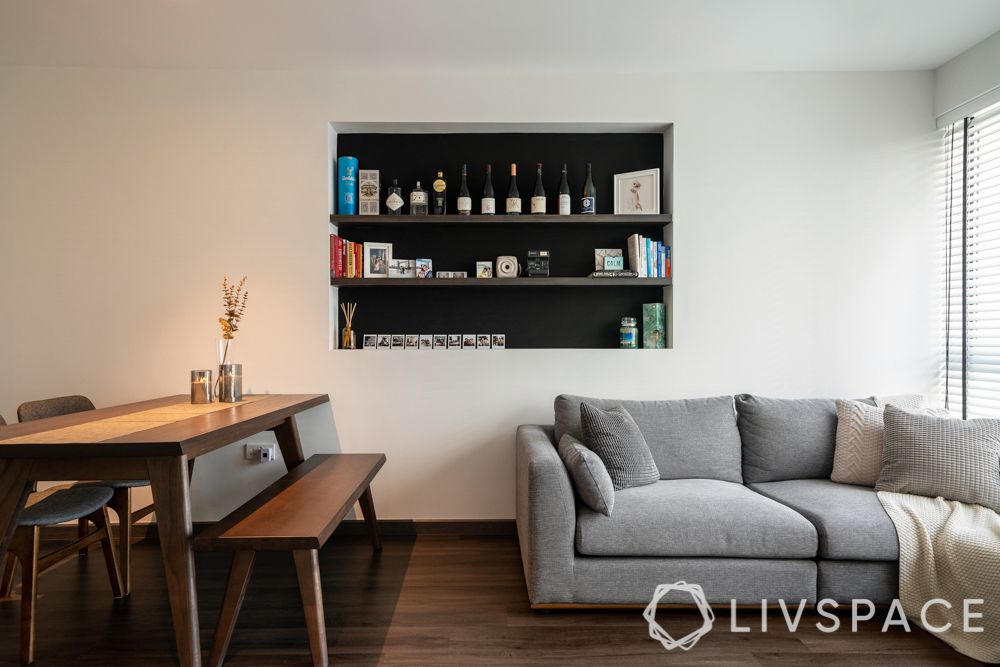 When it comes to choosing materials for your home, you'll be tempted to choose either budgeted or extremely expensive alternatives. To save yourself from this vicious cycle, it is best to approach it like as a save-or-splurge choice. Know where you need to save and where you can splurge a little to facilitate functionality.
For example, we suggest you opt for durable fitted furniture so you don't have to revamp it due to wear and tear. Similarly, in the kitchen, you can get a good quality countertop, whereas you can save on the type of sink and faucets. Therefore, assess where to save and where to spend intelligently. This will drastically reduce your renovation costs in Singapore.
Renovation Singapore Tip #7: Sell Things You Don't Need/Declutter Smartly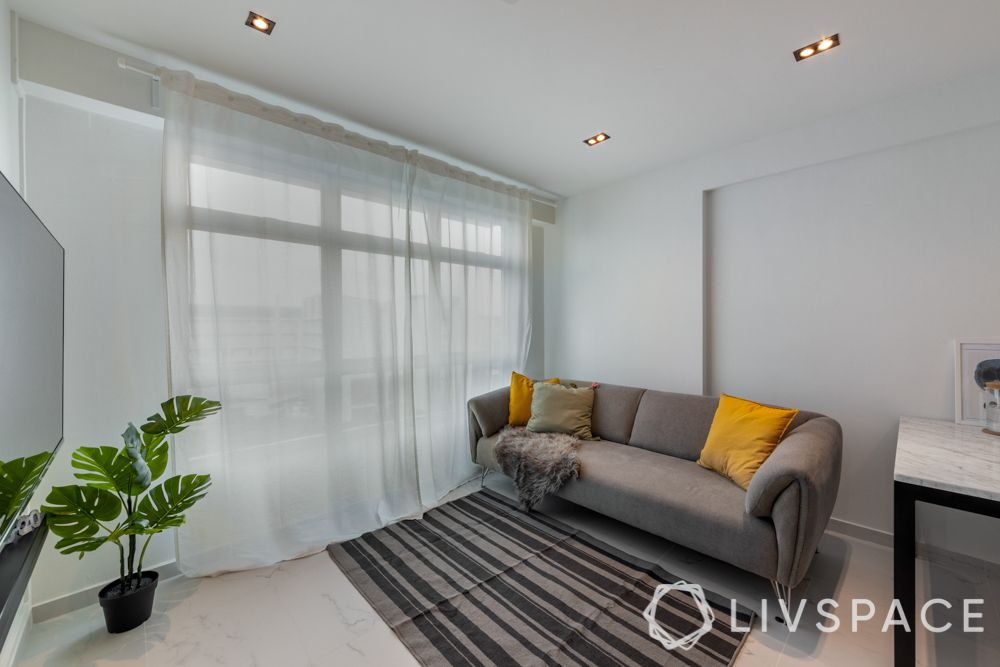 This is obvious but some of us still hoard. Trust us, it just doesn't help when you are trying to give your home a new look. Take the minimalist approach to home design and start decluttering. Try to remove anything that you haven't used in the past six months and do away with all the clutter. Even Feng Shui recommends decluttering to make way for a cleaner home.
House Design Singapore Tip #8: Choose a Smart Partner for Budget Home Renovation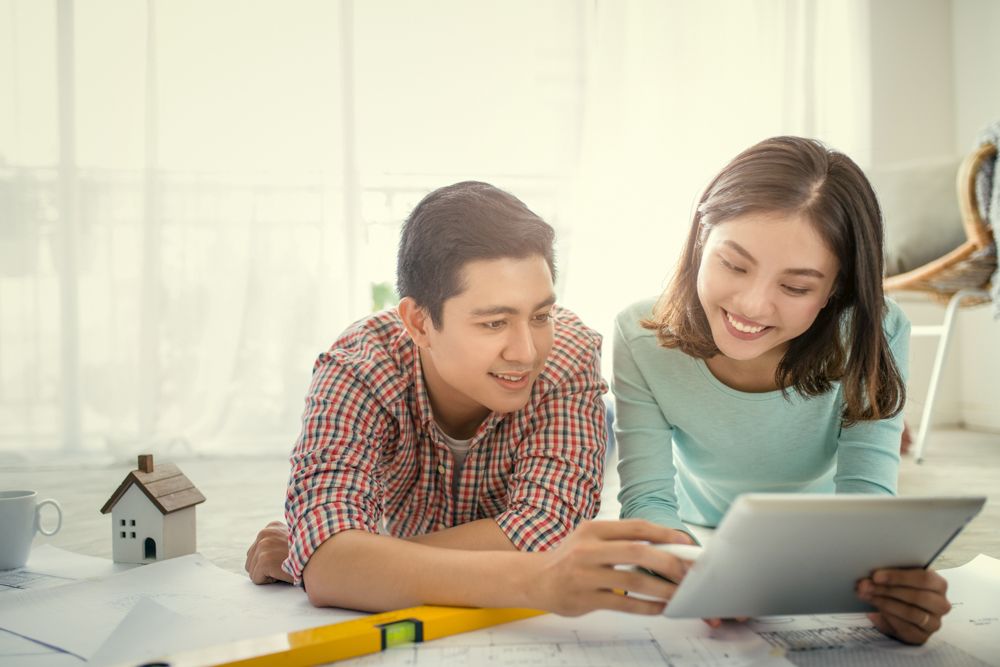 Does it all sound too overwhelming to get it done alone? Well, you need not worry. You should work with a professional, like Livspace Singapore, to help you get through all of this. Livspace interior designers are trained to help you with your dream home design. Hiring a contractor might sound easy, but in the end, you might end up feeling slightly stressed with all the following up.
Renovation Singapore Tip #9: Design It Yourself (DIY)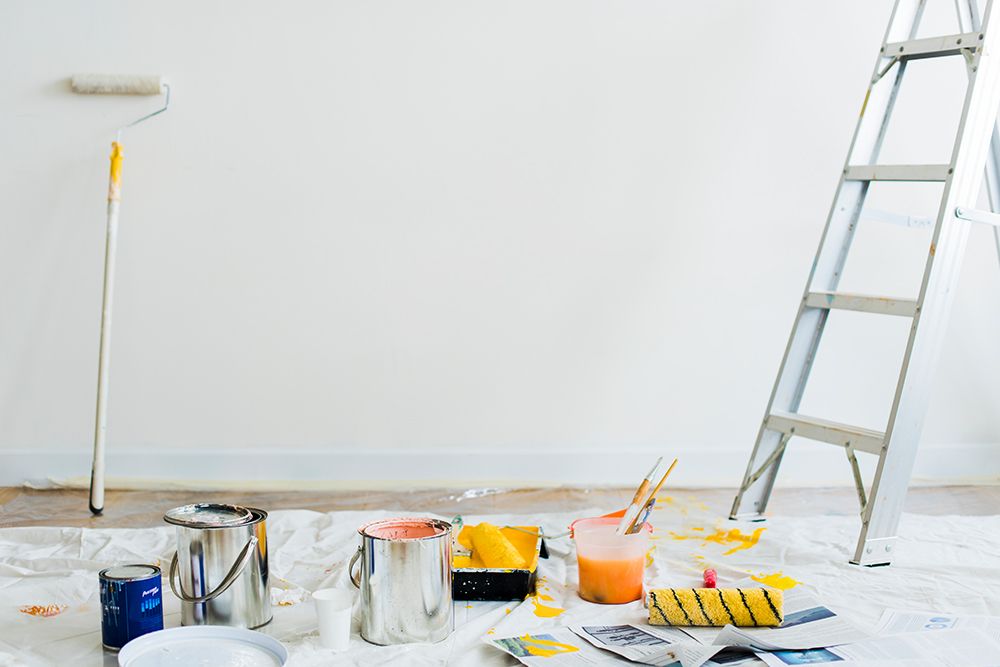 A lot of home renovation tasks can be done by yourself for budget renovation in Singapore. Home renovation tasks, such as painting, sketching up the house plan, etc. can be taken up by your own and it can definitely save a lot of bucks for you. However, doing it yourself can be a big headache. For convenience, choosing a partner like Livspace Singapore is a better option.
House Design Tip #10: Opt for Vinyl Flooring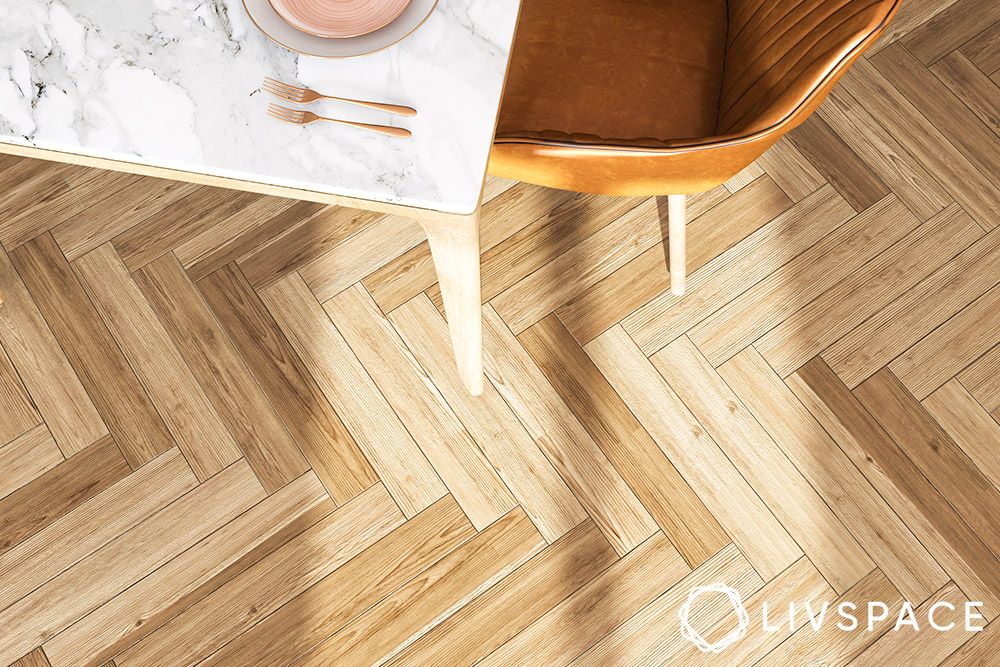 When compared to wooden floorboards, vinyl is more affordable, water-resistant, and easy to install. It also has textures that resemble the grains of wood. So, if you are constantly asking yourself how to keep renovation costs down in Singapore, vinyl flooring is the answer. However, a suitable subfloor is necessary for the installation of vinyl flooring.
Renovation Singapore Tip #11: Use Paint for Your Feature Wall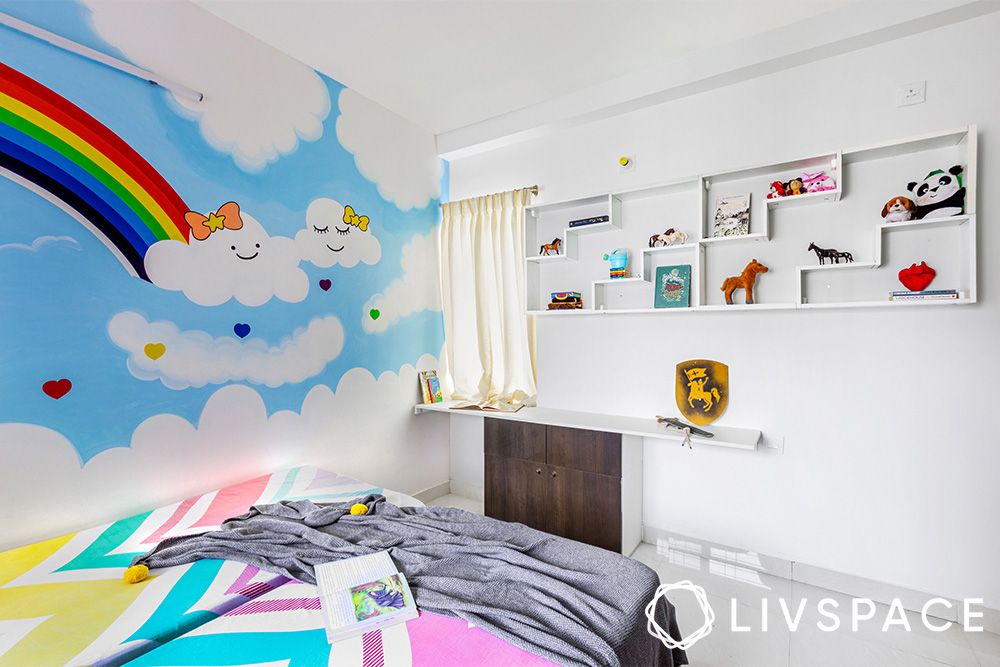 Want feature walls for your budget home renovation? Then, painting it is the solution. Instead of using expensive materials and wallpapers, painting your walls is the best solution. Plus, you can decorate it the way you want.
#12: Use Bulky Item Removal Service by HDB
Instead of private packers & movers, you can use the bulky item removal service offered by HDB. This service is offered between 2pm and 5pm, Monday through Friday (except on public holidays). Just make sure to plan in advance and factor in at least two working days' notice.
What Kind of Work Does Renovation in Singapore Cover?
Masonry
It refers to the practise of constructing anything by using cement such as overlaying tiles, plastering walls etc.
Carpentry
Anything involving the use of wood, including the construction of cabinets and other furniture.
Hacking
It refers to demolition tasks including removing built-in furniture and floor tiles.
Plumbing
Installation and maintenance of pipes, tanks and fittings for water system and sanitation.
Painting
It refers to adding colours and character to a room by painting walls.
Electrical Wiring
It refers to installation of electrical wiring and fixtures such as switches, distribution boards, sockets, and lighting.
Also Read: 7 Easy Home Renovation Tips From Livspace Experts You Need to Know Today
What Are Some Things to Take Note Of Before a Home Renovation in Singapore?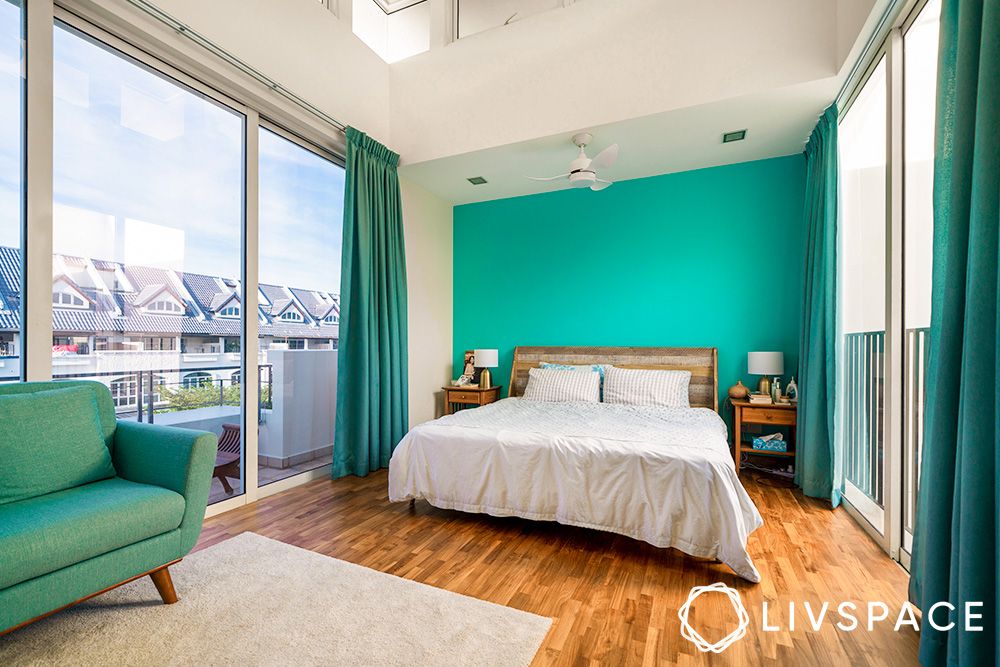 Get Required HDB Permits
You are not allowed to remove load-bearing components from your home like walls and beams. Additionally, it is also prohibited to remove any walls connected to crucial wiring and plumbing. For these you need to get the necessary HDB permissions.
Renovation Timings
Renovation tasks can be carried out during specific hours only. Specifically, during the weekdays and Saturdays between the hours of 9 AM and 6 PM. On Sundays and public holidays, no renovations are permitted.
Keeping a Renovation Budget in Mind
Predetermining the renovation budget will help you plan your finances. It allows you to be creative and plan your home decor accordingly.
Check out this 3-room resale HDB:
How Can Livspace Help You?
Livspace Singapore can help you with a seamless and smooth interior design experience with our vast expertise and organised sector advantage. Book an online consultation with Livspace today. Have some comments or suggestions you'd like to share with us? We're all ears! Feel free to write to us at editor.sg@livspace.com.
Disclaimer: All contents of the story are specific to the time of publication. Mentions of costs, budget, materials, and finishes can vary with reference to current rates. Additionally, the designs showcased within the story are subject to availability and will vary based on the year the homes were designed in. Consult our designers for more details on the latest designs, pricing, and availability.