A home renovation project includes getting loans approved, planning your budget, hiring an interior designer, and setting your renovation process. You will need to keep in mind a few ways to avoid compromising on the structural integrity of the building while renovating. Moreover, the average home renovation budget ranges from $40,000 – $60,000 excluding lighting and loose furniture. The cost can also vary for a 2 to 5 room flat. So, you'll want to equip yourself with all the HDB renovation guidelines you can find before you can move in.
From engaging with authorised designers to finding out the must haves for a renovation, these HDB renovation tips are here to help you out!
#1: Ideate on A New Home vs. Old HDB Renovation
Home Renovation is a popular choice among flat owners due to the HDB Home Improvement Programme (HIP). However, designing an HDB BTO is different from renovating an HDB resale.The biggest difference is space management. Starting from scratch allows you to plan every nook and corner your way but this is not the case in an old HDB renovation as it comes with its own structural limitations. HDBs anyway come in a cookie cutter layout, giving you little to no room for major alterations. However, the HIP offers comprehensive and detailed plans for 30 and 60 to 70-year-old flats that require an upgrade. These improvements are done at a nominal cost and cover almost all common maintenance problems in ageing flats.
#2: Factor in HDB Renovation Rules Before Tearing Your House Down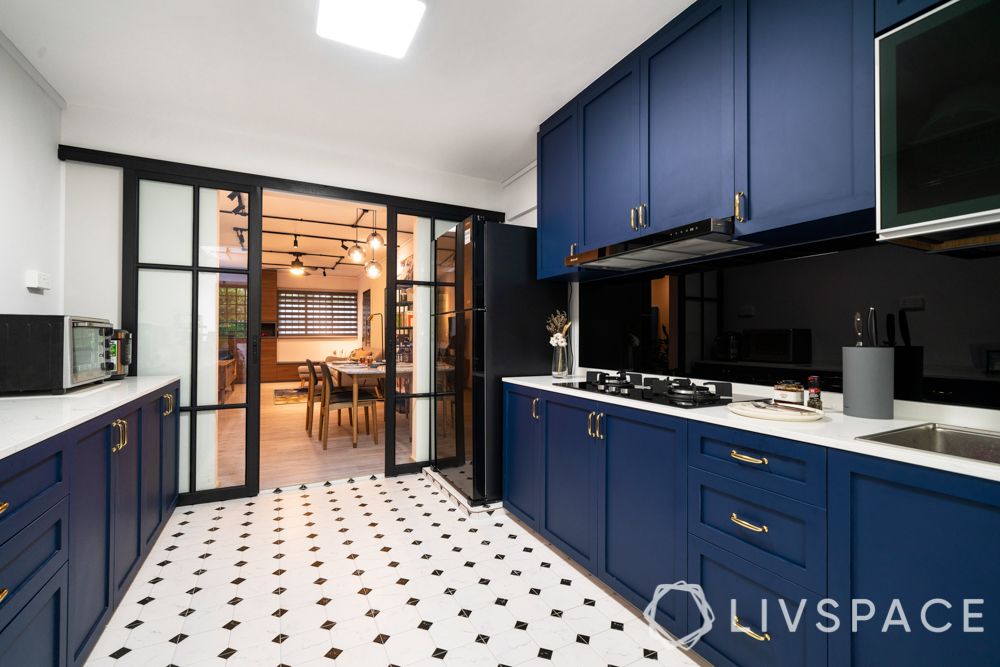 While renovating a resale flat, a few rules and legal requirements come into play. In this case the homeowner should follow the HDB renovation guidelines and acquire the permits before making even the smallest changes. Even if the HDB Home Improvement Programme is involved, it is important that the homeowner follows these guidelines. Any renovation project without the permit is considered an unauthorised project. Keep in mind that no changes can be made without a permit and the flat will have to be reinstated to its original condition. Moreover, a fine of $5000 can be levied on the homeowner.
These Home Renovation Works Require a Particular Permit:
Revamping of bathrooms: Unless necessary, redoing the tiles and walls in a HDB bathroom is a taxing task. Since they come with complete tiling, HDB renovation rules state that waiting a minimum of three years to renovate it is a must. This is because it takes three years for the waterproofing membrane to stabilise.
Installing air-conditioners: It's important to get this task done by a Building and Construction Authority (BCA) trained professional. This is to ensure that the installation is carried out safely.
Flooring and wall treatments: Any changes to the previous flooring and walls will require a permit. For example, if you are installing new tiling in the kitchen during an old HDB renovation, that will require tearing up of the old flooring. HDB renovation rules then require you to obtain a permit and follow the guidelines. Moreover, structural walls in the flat cannot be torn down.
Repositioning doors and windows: Although an uncommon home renovation work, if you decide to change the position of your doors and windows, here are some HDB renovation tips. Positioning of doors cannot change, especially if it requires hacking of structural walls. Whereas should you wish to change the position of windows in your home, you need a permit while keeping a few HDB renovation guidelines in mind. Your new windows need to be the same dimensions as the old ones. Hinged windows should be 50-70 cm wide, whereas sliding windows should be 50-120 cm wide.
It's important to know that these guidelines enforce high-quality work while ensuring safety for the homeowners.
#3: Chalk Out Rooms That Require Renovation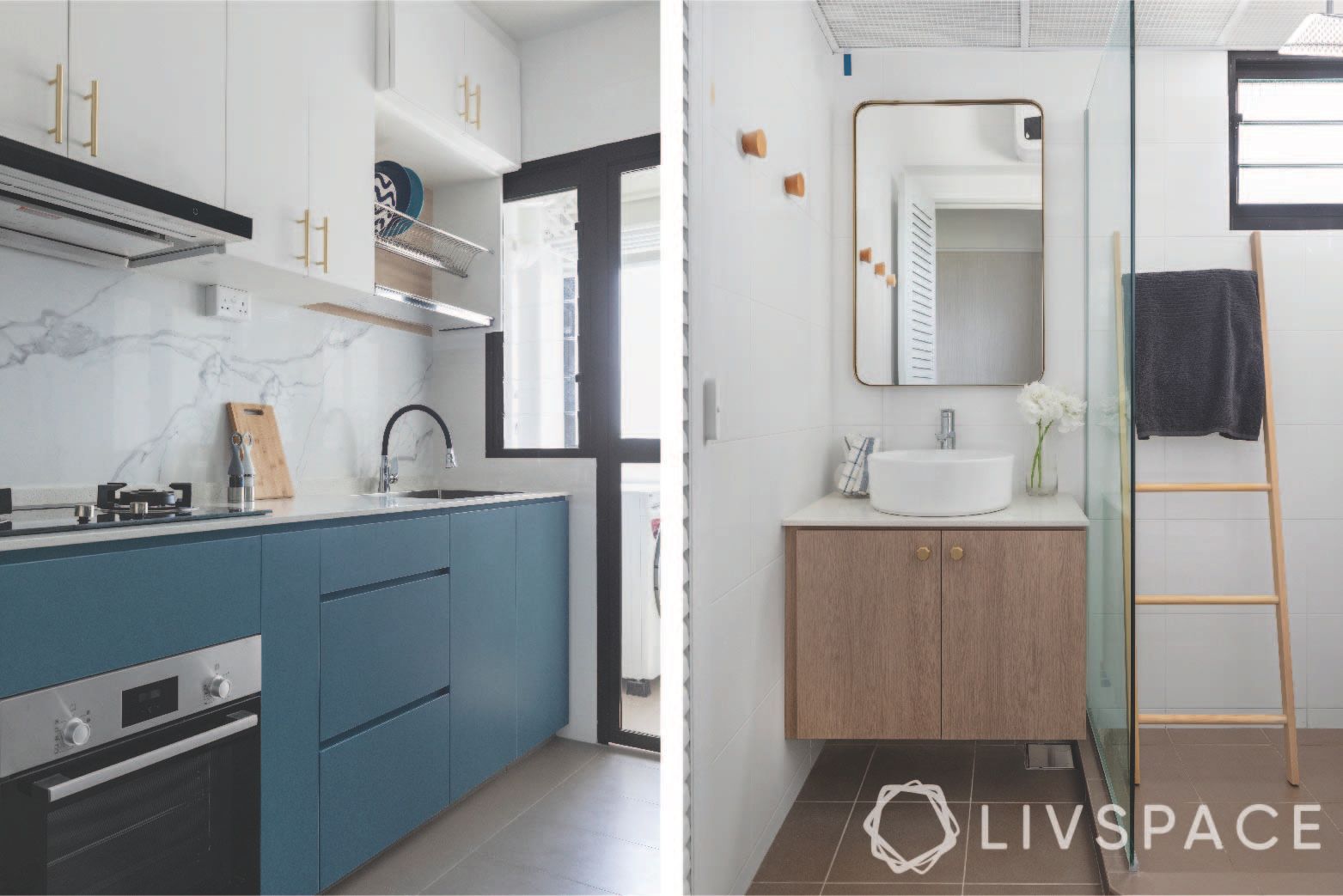 If you're looking for home renovation and want to stick to the basics, stick to renovating your kitchen and bathroom! While renovating every room seems like the ideal option, it's important to stick to functionality and budget. One of our favourite HDB renovation tips for a resale flat flat! The good news? Most of our customers agree and go for this basic package! The kitchen and bathroom are the most used rooms in the house and are prone to wear and tear. They are most susceptible to water damage and mould, therefore, require regular maintenance. Moreover, you can personalise these spaces to your taste and requirements.
#4: Get Your Home Renovation Budget in Place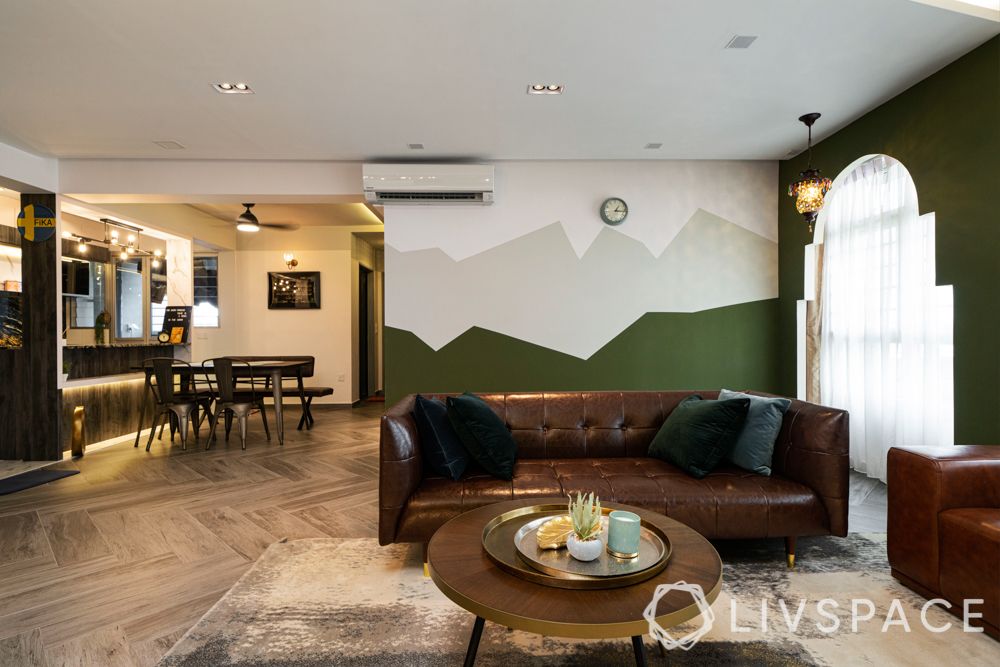 There's no denying that a renovation project requires ample time and resources. We are here to help you find out if you have the time and the budget for a renovation project. Here are a few HDB renovation tips to keep in mind while allocating your home renovation budget:
Set aside a majority of your home renovation budget for carpentry work. For example, kitchen cabinets, wardrobes, storage units, etc are custom projects and will take up 40-50% of your budget.
A close second is the cost of loose furniture.
Renovating a resale flat is more expensive than a new HDB. Refurbishing of furniture and dismantling built-in features will hike up the renovation cost.
5-room HDBs are the most expensive to renovate with an average cost of $50,000 while 3-room and 4-room HDBs have an average cost of $30,000 – $40,000
Assessing this will also help you understand how to handle the HDB home Improvement Programme to optimise it in your home.
#5: Consider the Time Period for a Home Renovation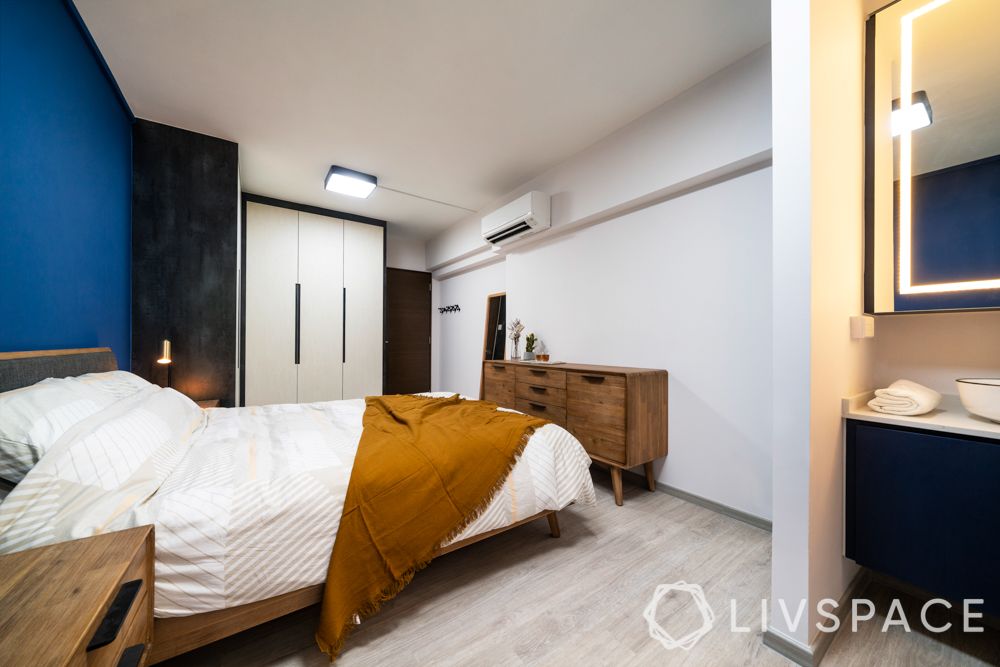 Determining the time period for a home renovation project depends on various factors such as the size of the flat, scope of work and whether it is a resale flat or new HDB. However, this list will help you discover time periods for essential and popular renovation works:
Renovation works that require more than 4-weeks time:
Hacking walls to increase the space in a room
Constructing vanity units
Revamping flooring and false ceiling work
Extending the bathroom space which can only be used as a dry zone
Renovation works that can be done within a month:
Wallpaper and wall painting treatments
Acquiring and setting up loose furniture
Installing wardrobes and kitchen cabinets
Setting up a dining room
#6: Pick Custom Units Over Modular Ones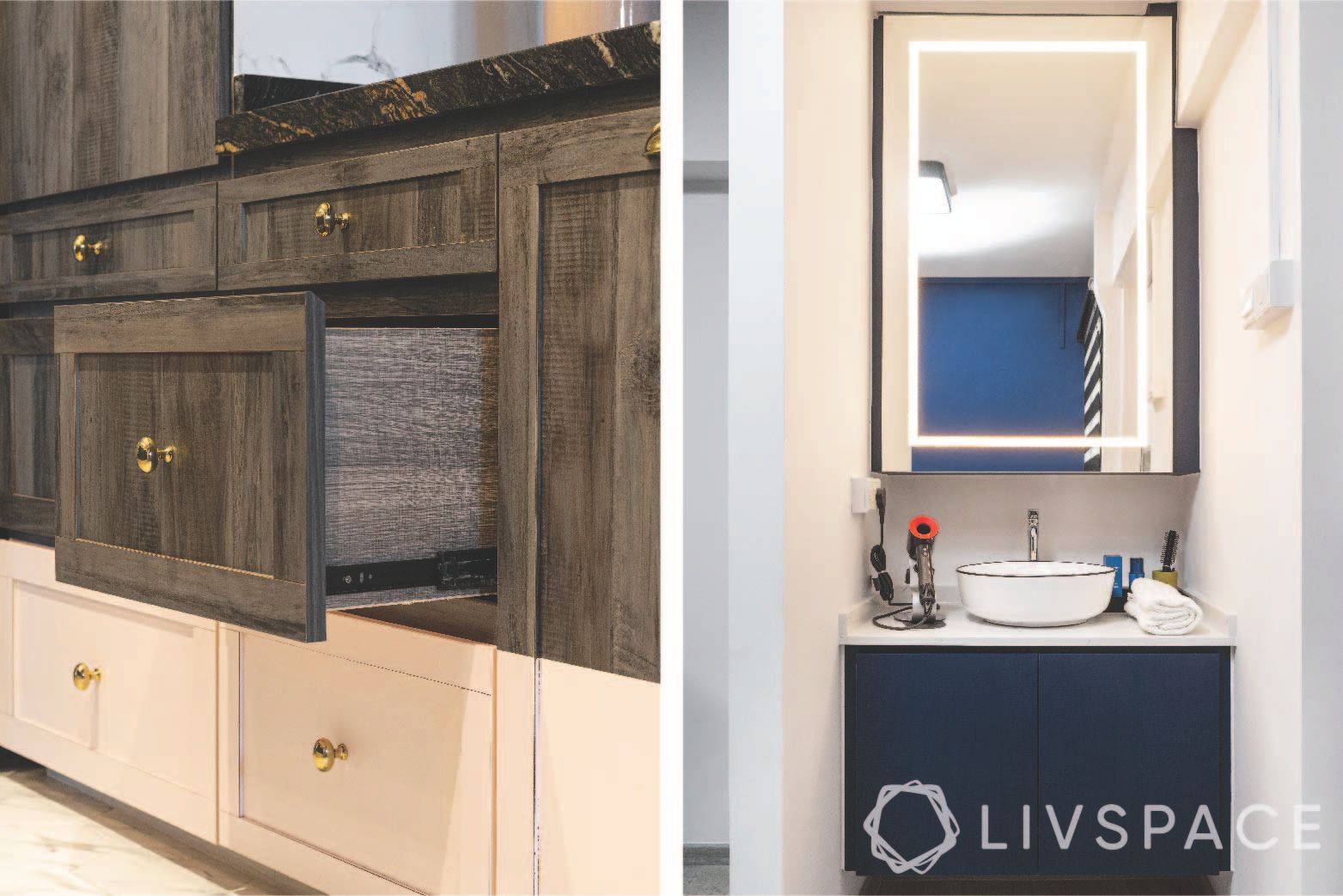 Some Space-saving HDB renovation tips we offer are to get multi-purpose units. For homes where space is limited, every inch matters. A smart design will overcome functionality and space issues. Therefore, homeowners prefer storage units that are custom built and can fit into any nook and cranny.
Some home renovations that optimised space include, opting for platform beds with storage, utilising vertical space rather than horizontal space, stacking shelves and cabinets for more storage etc. Take a look at 7 Space-saving Ideas That Will Blow Your Mind for more hacks!
#7: Tips to Keep in Mind Before a Home Renovation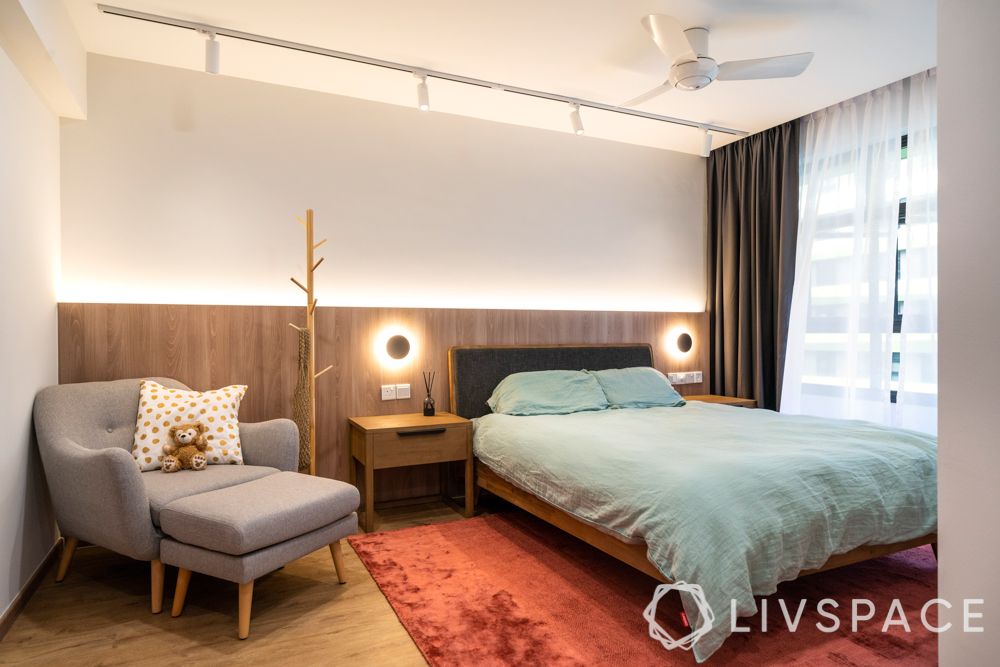 While a renovation requires time and effort among other things, you can ensure a hassle-free process with these extra HDB renovation tips. Take a look below to ensure an efficient renovation process:
Maximise storage space wherever you can with shoe cabinets, under the bed and in wardrobes
Opt for mid-century modern, contemporary or Scandinavian designs that are timeless and will not extend your home renovation budget!
Engage with a reliable and trust-worthy interior design company
Select appliances that conserve water and energy
Opt for low-maintenance materials in the kitchen and bathroom
Check out this condo transformation:
How Can Livspace Help You?
Our expert designers can take care of your HDB renovation from rules, designs and everything else. Book an online consultation with Livspace today. Meeting Your Interior Designer for the First Time? Here are some pointers to get you started!
We would love to hear from you! Write to us at editor.sg@livspace.com