Haven you been bitten by the travel bug? Can't think of a life without travelling around the globe? Well, then you should put your passion on display in your rooms. Satiate your wanderlust with these unique and inspiring decor ideas for your home. Room decor for travel can be a tough nut to crack and we thought of giving you some realistic design tips for the same. Read on to know how you can convert your home into a traveller's delight!
Room Decor for Travel Idea #1: A Sweet Spot for Photos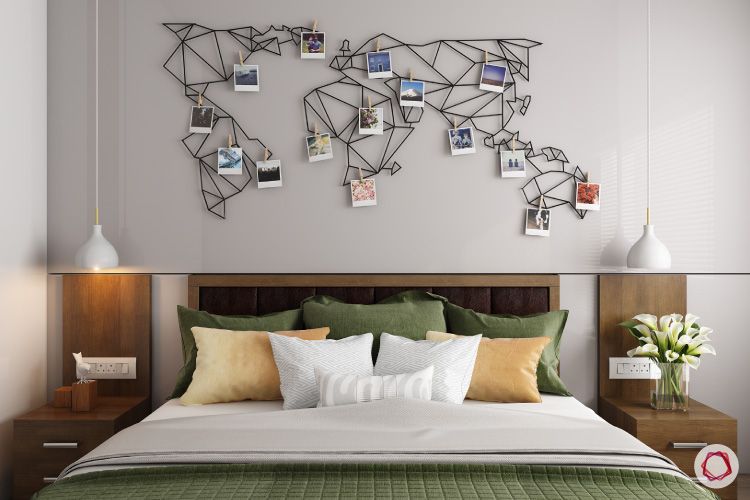 We're certain you capture all your memories from your travels. They definitely deserve a sweet spot, not just on your phone or Instagram, but at home, and we have just the perfect room decor for travel ideas for you. Get a mural of the world map on one of the walls at home, and clip your photographs to it. Match the photographs with the destinations and you're good to go! It also serves as a reminder that there's so much more to see and experience!
Room Decor for Travel Idea #2: Wall Full of Memories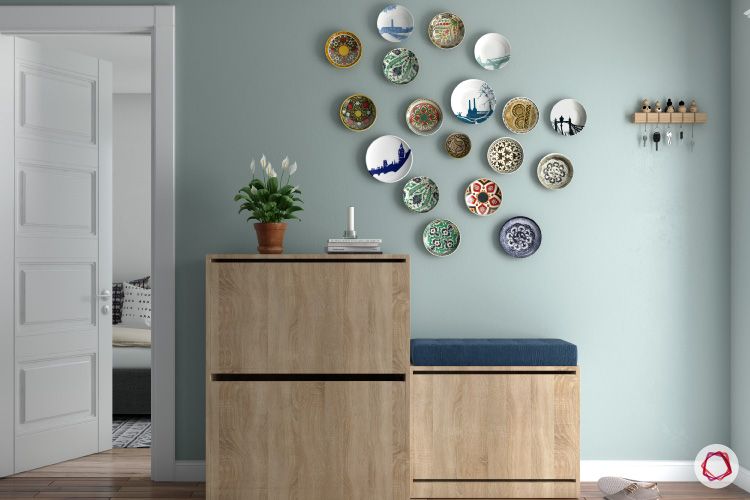 We bet you've picked a few of these pretty souvenir plates for friends and family, and perhaps even for yourself! Have you ever considered using these to create a decorative wall? Put these plates on display and create an accent wall out of it. We suggest you aim for the foyer, since that will make for a perfect welcome for you and your guests!
Room Decor for Travel Idea #3: Arrows Lead the Way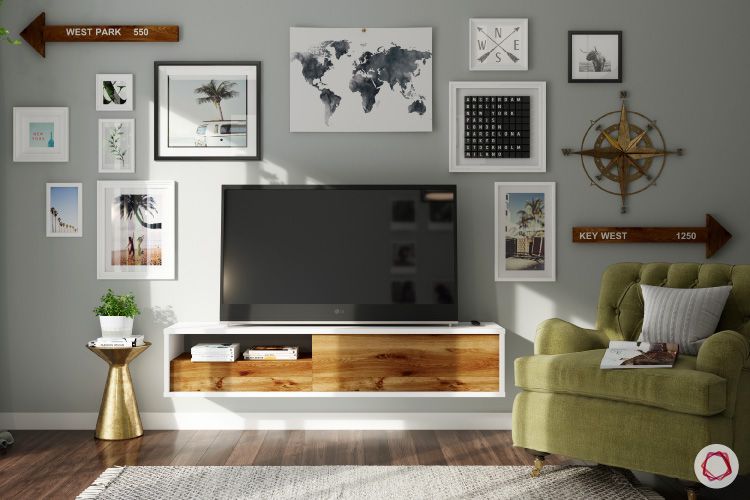 You can decorate your room in a quirky travel-inspired style, with compasses and direction arrows, just like this one. You can do this in your entertainment room as a frame for your television, for maximum effect. Your room will look like a street in New York, with this kind of decor. Complement these items with photo frames and memories to get the look just right!
Room Decor for Travel Idea #4: The World on Your Wall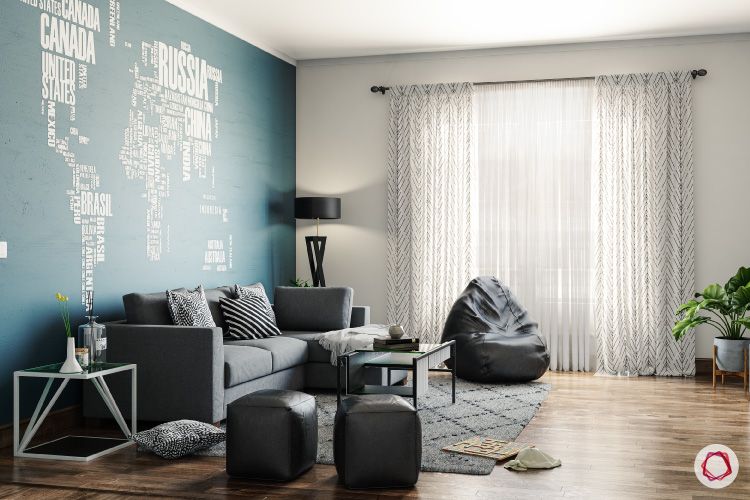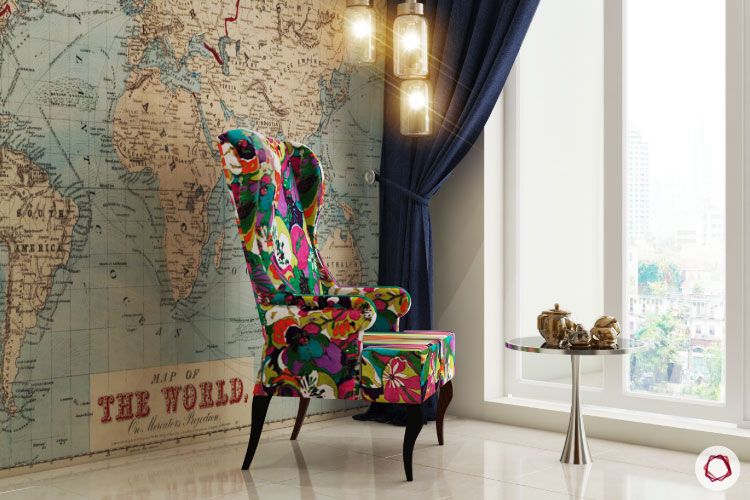 A fairly simple decor idea, this will instantly kindle the wanderlust in you. Get a wallpaper of the world map for one of the walls at home and let it speak for itself. Get creative and play around with colours. Alternatively, you could also add names of countries to the map or keep it minimal with just the outline. You cannot go wrong with this one!
Room Decor for Travel Idea #5: Magnets that Attract Travellers
This is such a clichéd idea for all the travellers out there. Almost every household with residents bitten by the travel bug, will have a fridge adorned with magnets in the kitchen. This is an amazing way to mark all the places you've visited. While buying magnets for your fridge, think about the space and buy magnets that stand out! These magnets are such great conversation starters, you can recount all your crazy adventures to your guests.
Room Decor for Travel Idea #6: A Display Wall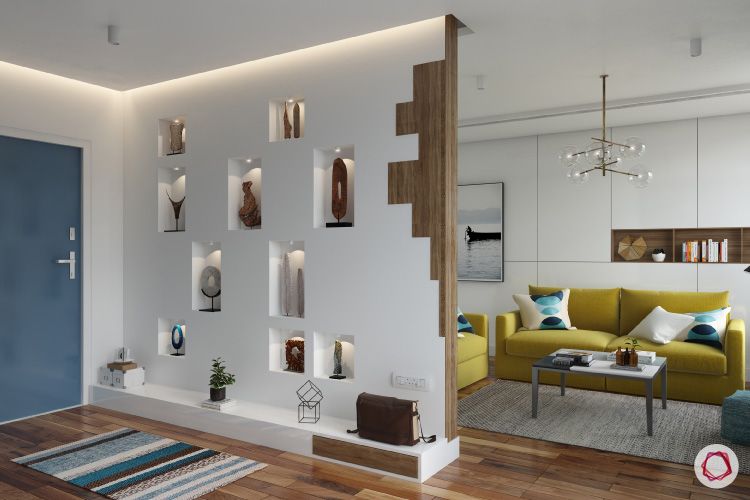 When you happen to visit destinations with a history of some exquisite craftsmanship, you cannot come back without a couple of those curios. If you are someone who loves to collect iconic artefacts from around the world, then a display wall is just right for you. We suggest having a wall with niches in your foyer and spotlights to honour the traveller in you!
Room Decor for Travel Idea #7: A Table Topped with Coins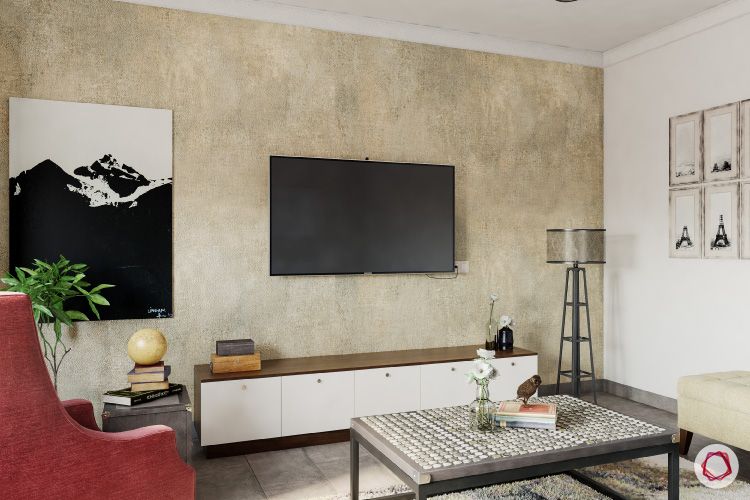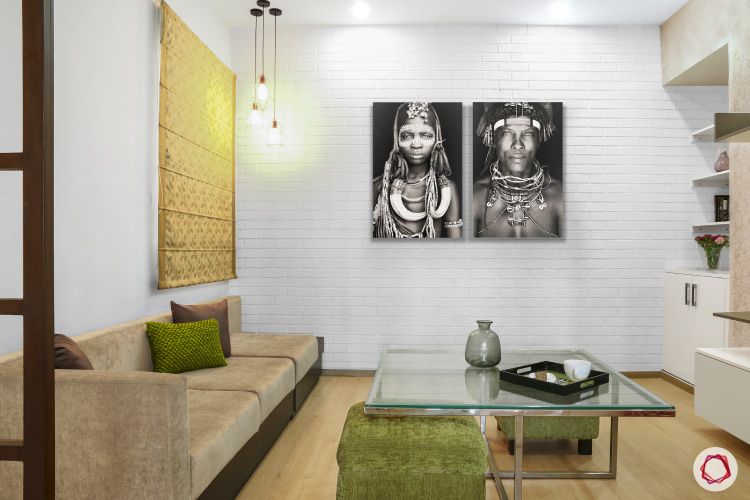 Are you the old-school traveller who loves collecting collecting coins and stamps from your travel? We are sure these tiny collectibles are stocked in boxes and shoved inside your wardrobes — thanks to lack of ideas to display them. Well, with a little bit of creativity, you can do wonders with coins and stamps. Create a table top with coins and place in at the center of your living room, and see how conversations start! Alternatively, you could also make a photo frame out of these and put them up on walkways or walls around the home.
Room Decor for Travel Idea #8: Old Suitcases as a Side Table
You are going to dig this idea of having old suitcases as part of your decor at home. You do not have to shove those suitcases inside lofts. Refurbish them and place those trunks as side tables or even as a quirky center table. You are going to get so many compliments for this one. You can thank us later!
Send in your comments & suggestions.