Before we talk about the best room divider designs or ideas, let's address the question of why you need partitions as all? Firstly, partitions provide a measure of privacy; especially, if it is a partition between the kitchen and living room or bedroom and dressing area. Also, kitchen partitions help to restrict odours and oil fumes to the cooking area. In summary, partitions provide a structure to your house by sorting spaces as per their functions.
While we need to talk about room divider ideas, it is prudent to remember that open layouts are the in thing now. All new HDBs since 2018 have open layouts, for instance. So the dividers we use must not be completely opaque or too heavy to preserve the spirit of modern homes with open floor plans.
Let's take you through some of the best partition designs used in our #LivspaceHomes.
#1: Collapsible Partition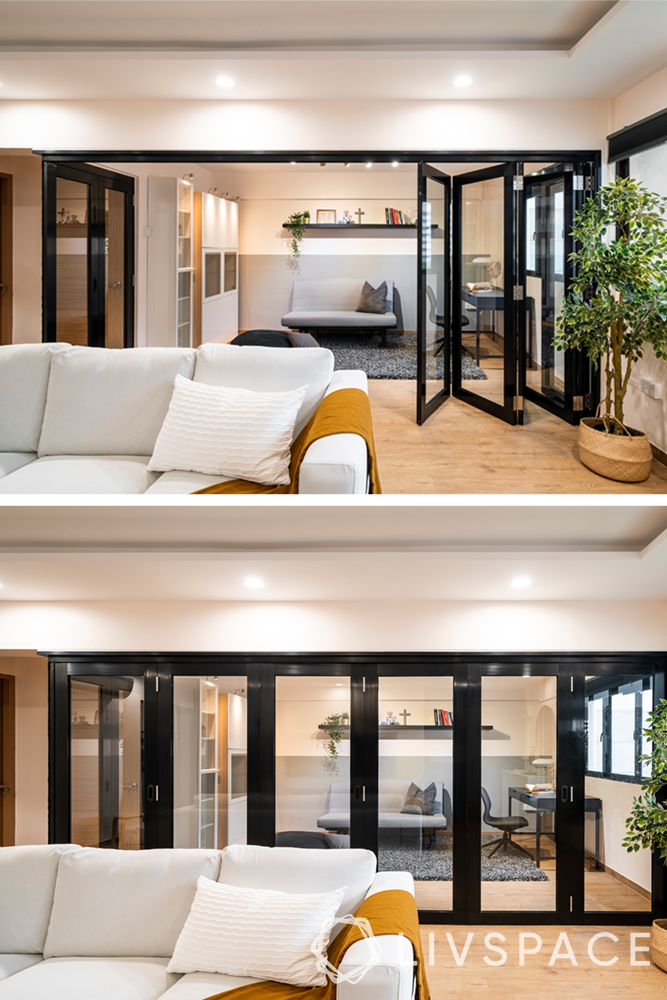 When you have a very wide space to cover with a partition, the collapsible or folding option is a smart one. In this case, the partition is in between the living room and the study. This could be a safe office for parents who need some quiet to take official calls but also need to keep a watch on their little ones.
#2: Sliding Doors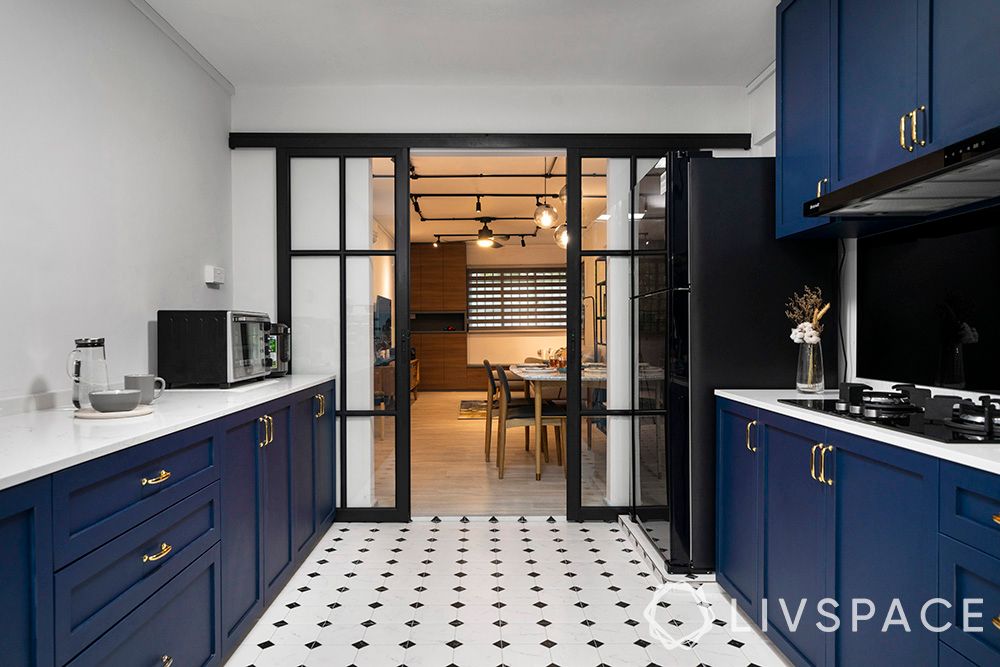 Sliding doors make great divider designs for small houses. If there isn't enough space for the door to swing open, sliding doors are a safe bet. These are particularly useful in bathrooms and as partitions between kitchen and living room/ Sliding doors, when made of glass, preserve the openness of a layout.
#3: Glass Panel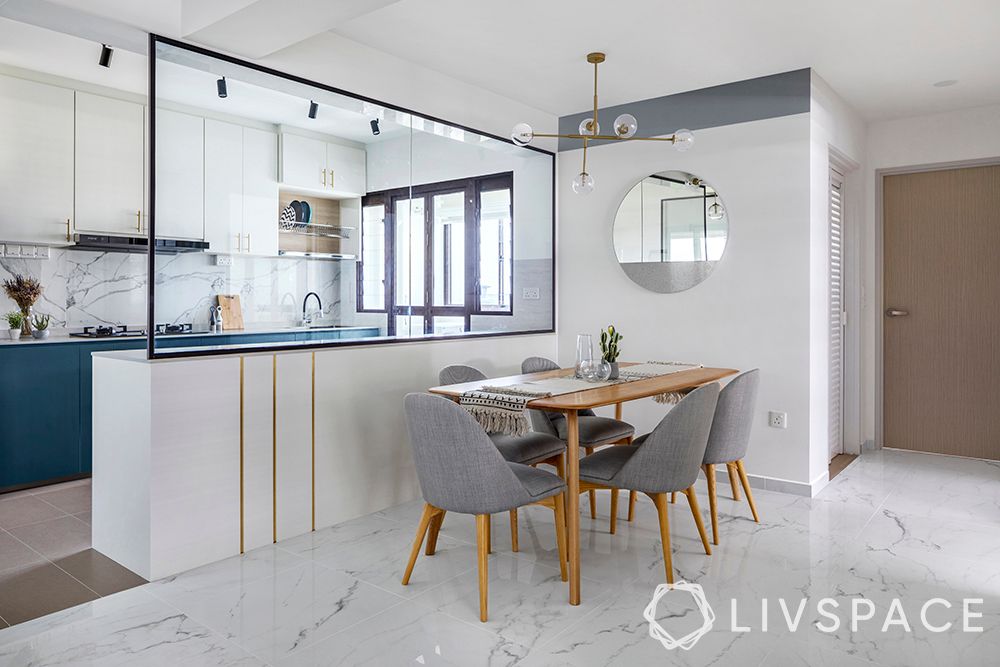 If you are wondering what purpose does a plain glass room divider serve, think again? It helps restrict smoke and odours to the kitchen. In the bathroom, it can help segregate wet and dry areas. And if you want to add a measure of privacy to this room divider idea, use ribbed or frosted glass instead of the plain one.
#4: Cabinet Serving as Partition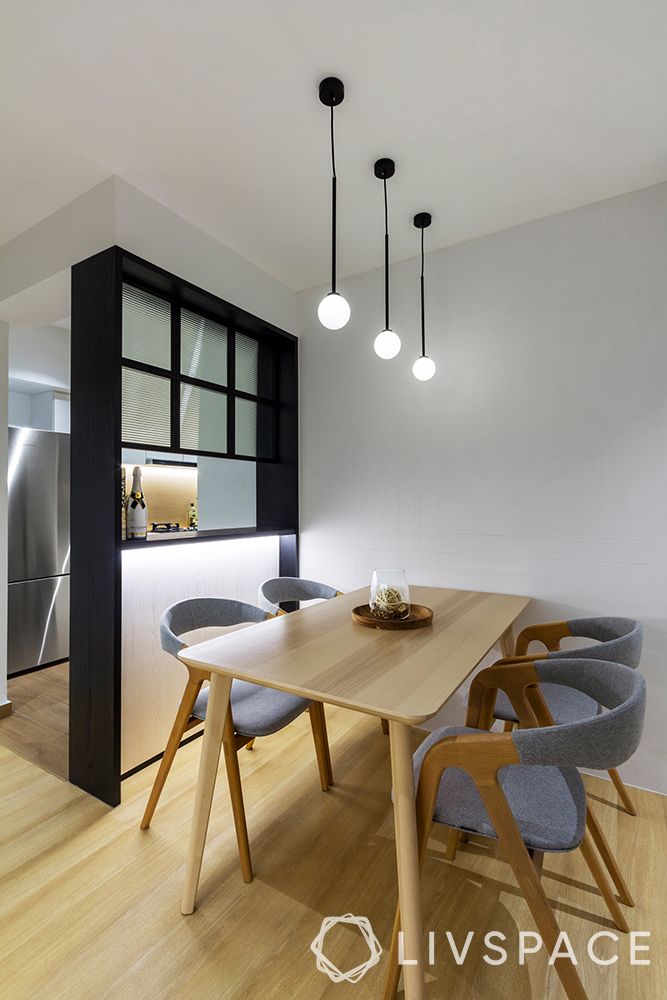 Homes in Singapore are infamously compact. So if you need a divider design for a small house, nothing like multi-functional ones. This mini bar unit, for instance, doubles up as a partition between the kitchen and dining space. In its stead, you could opt for a crockery cabinet or any other form of storage.
#5: Island Counter Doubling Up as Partition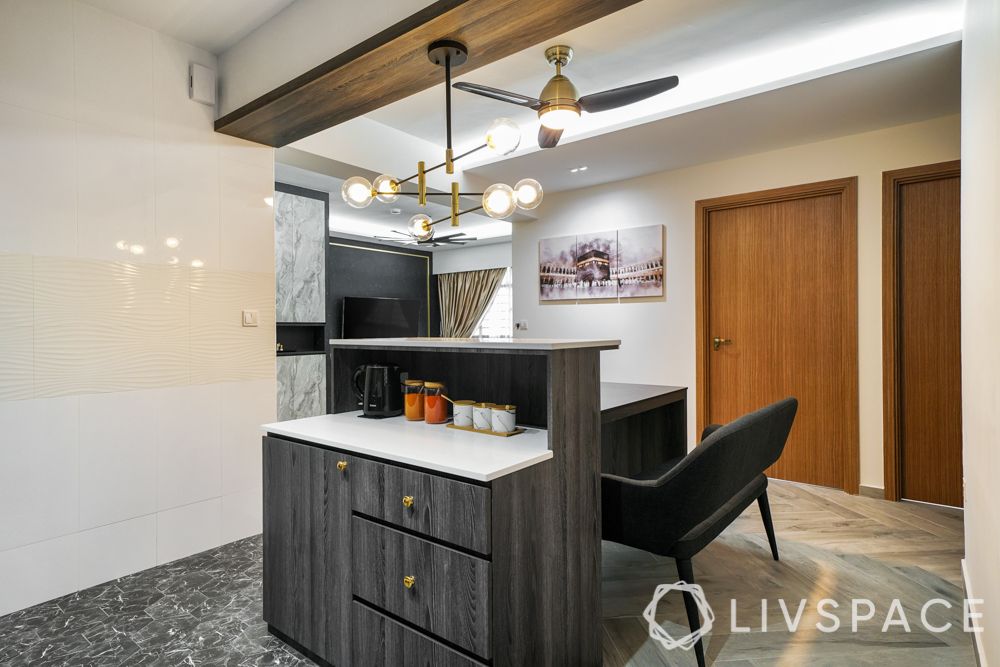 Island kitchens are typically large. However, they should not eat into your dining space. To keep things as compact as possible, you could opt for integrated furniture. For example, in this Livspace home, the dining table is attached to the island counter. Also, the island counter doubles up as partition segregating the kitchen from the dining area.
#6: Plywood Panel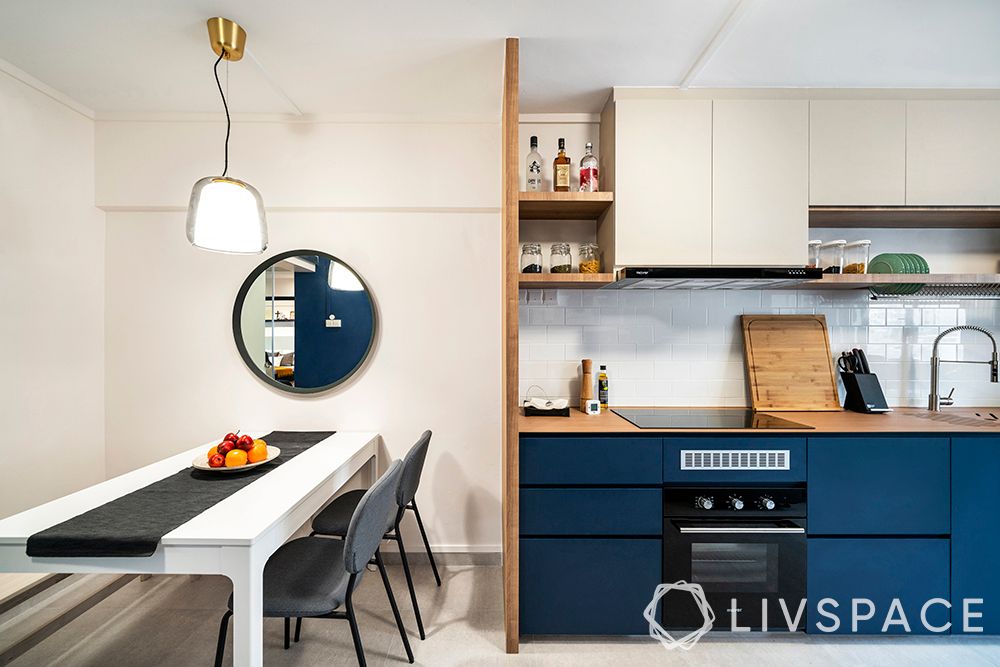 It is not unusual for homeowners to be on a shoestring budget after purchasing a home. So here's a basic way to add a divider to your home. A simple plywood panel can do the trick. In this case, the home partition is a partial one. It can be extended to have complete privacy.
PRO Tip: Use Flooring to Demarcate Spaces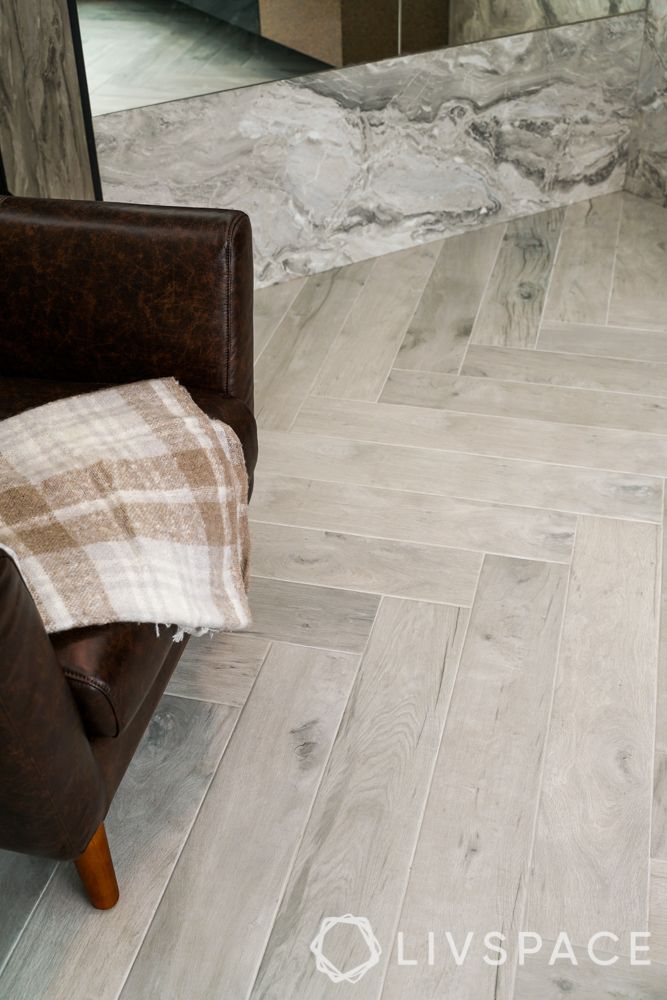 If you enjoyed reading about these partition ideas from real Livspace homes, also explore 5 reasons why space is not a constraint for good design.
Send in your comments & suggestions to editor.sg@livspace.com.