Your small bedroom got you bogged down? We feel you. It's extremely annoying to be cooped up in your bedroom that is not comfy and customised for you. That's why we've rounded up some amazing small bedroom design ideas that will come handy when you want to maximise your space. There's plenty of things you can do with your tiny space and we're not talking about just buying some furniture. You can fill it with storage and also accommodate a study table. Want to know how? Read on.
#1: The ideal bed for small bedrooms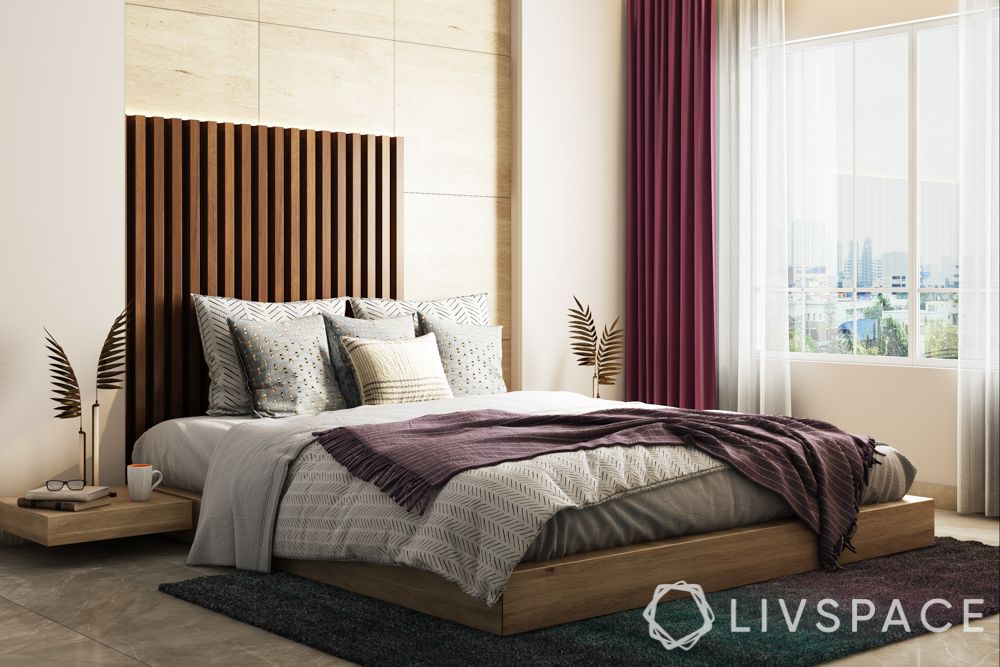 The main piece of furniture in any bedroom is definitely the bed and it can make or break your space. Imagine having a kicka** king-size bed with that sink-in mattress to plunge into. Now imagine having only that in your bedroom and nothing else. Strange, isn't it? That's why you need to size up your space and decide on the ideal bed size. We personally love platform beds, not only because they look comfy, but also because they do not weigh down your small bedroom design.
#2: Add storage above the bed without making it look heavy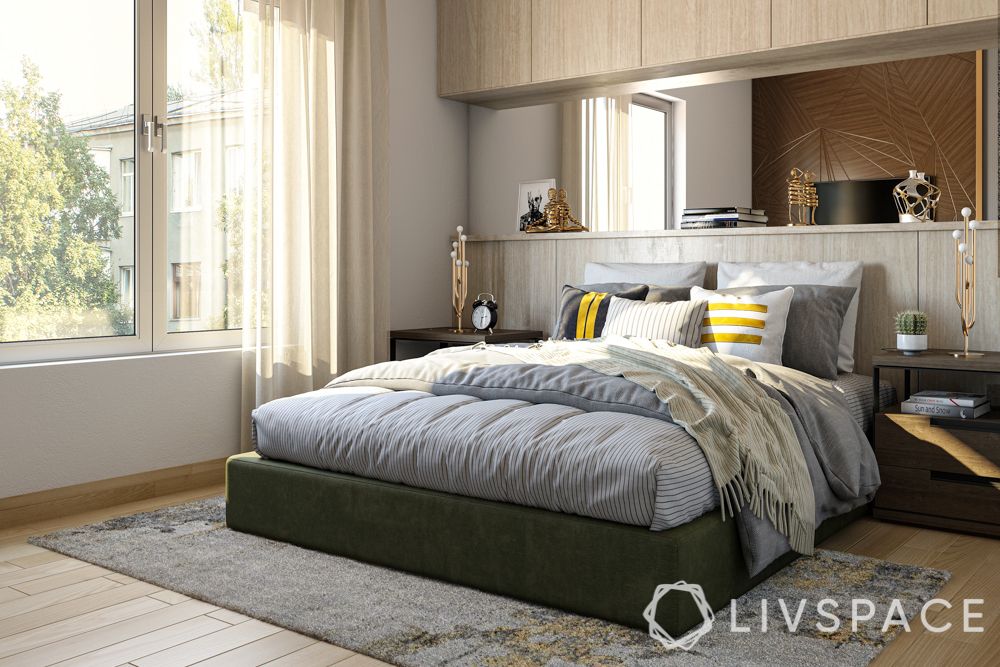 Having a small bedroom does not mean you will have fewer things to store, right? No matter what the size of our room, we always need ample storage space. But if you're stuck with a small bedroom design, then it's a particular challenge. One way to add storage is to get lofts with your wardrobes. But that's too obvious a solution. We suggest you go for lofts on your bedside wall and additionally use the niche hence created, to keep your nighttime essentials. This way you can do away with side tables as well. So win-win!
#3: Incorporating a study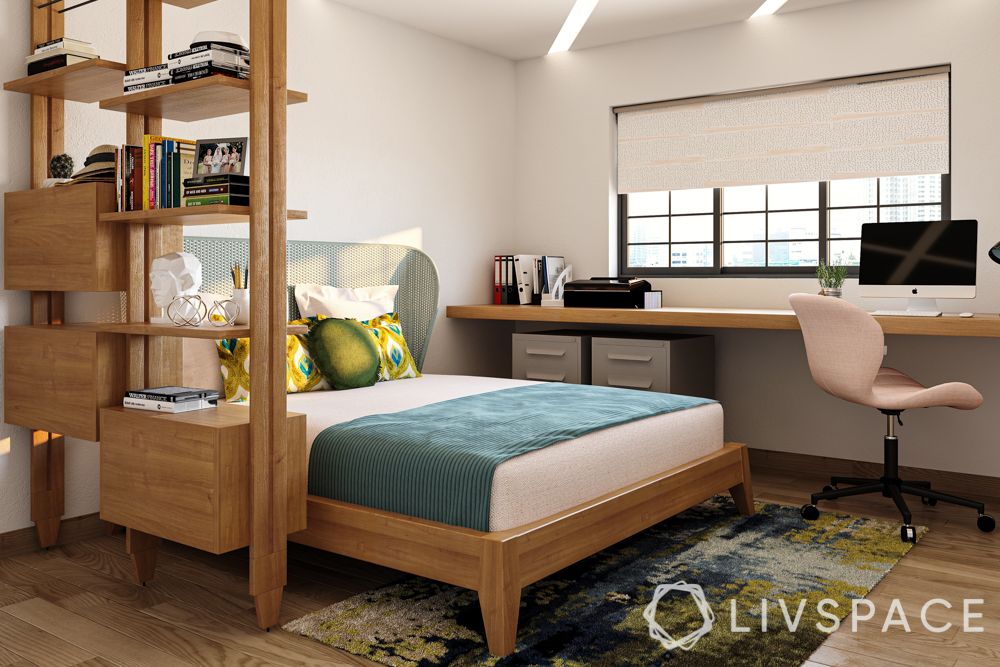 The best way to accommodate a study space in your small bedroom is to use one side of the wall to install a study table. You'd have to compromise on the size of your bed for this. This way you can squeeze out extra space and place your study corner next to it. It is always a good idea to have your study next to the window. This way you will not feel claustrophobic and natural light is always good for you.
#4: Get a wall fixture that opens out into a bed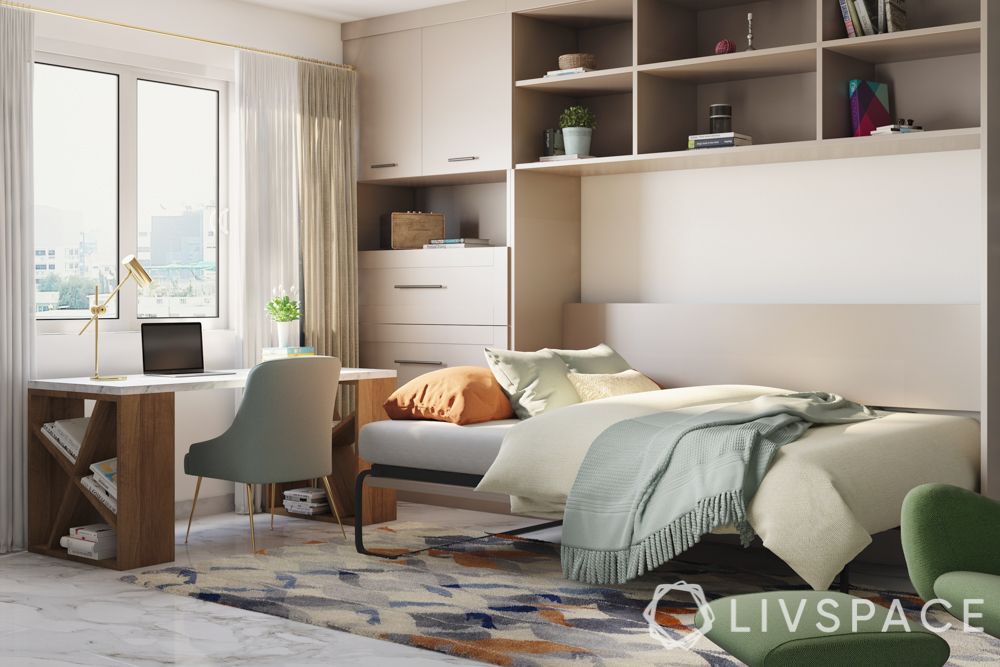 Yes, you heard that right. A wall can open up into a bed! We're talking folding beds that fold up and go seamlessly inside a wall niche. This way you can keep it folded during the day and use the free floor space for other activities. Murphy beds, as they are called, are one of the best bets for compact bedrooms. You can further add storage on that wall by installing shelves and cabinets around it. Works best in kids rooms or guest rooms that turn into a study during the day.
#5: Choose the ideal TV unit for compact bedrooms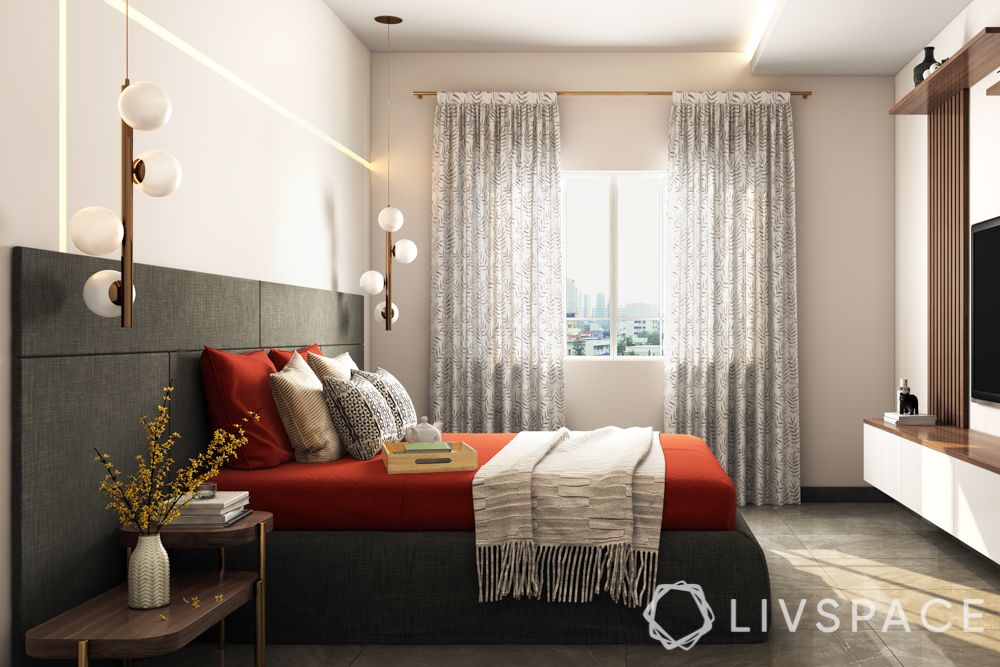 Floating TV units are the best option for small bedrooms. They do not take up floor space and look sleek. They have enough space to store your entertainment essentials and leave surface space for some extra stuff as well. Make sure the cabinet is narrow so that you do not waste unnecessary space. You can additionally add wall shelves on top to use vertical space intelligently!
#6: Add extra seating without using floor space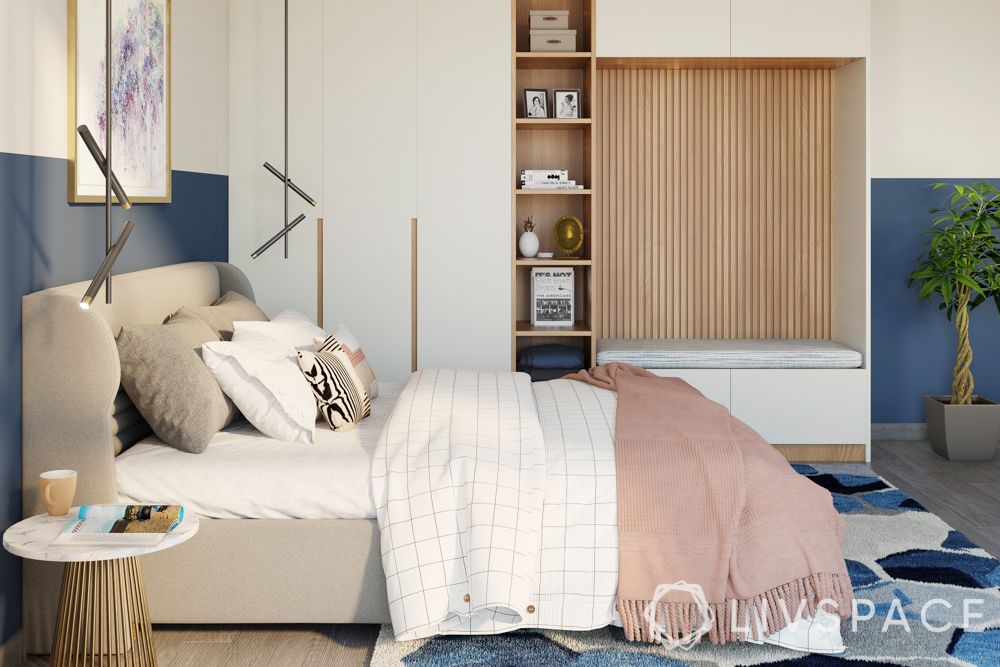 If you can sacrifice some of your wardrobe space or do not necessarily need a dressing space, then you can get some extra seating in your small bedroom. Yes, we're talking about niche seating. While you can add accent chairs and stools according to the space available, it's a smart idea to use a small niche next to your wardrobe and place a cushion to create seating. You will love reading a book or sipping on your tea there.
If you're looking for more unique ways to add seating to compact rooms, check this out: 15+ Genius Ways to Add Seating in Tiny Spaces at Home.
Send in your comments and suggestions to editor.sg@livspace.com.