Are you worried that you don't have enough wardrobe space in your compact bedroom? Or not enough floor space to keep loose furniture for storage, like a chest of drawers or tables? You do not have to think any further. There are many unique and fun ways to add storage space when it comes to your tiny bedroom. From utilising vertical space to floating furniture, there are many small room ideas that can go a long way in making the most of available space.
Check out these amazing ideas and try them in your bedroom now.
#1: Bed frame storage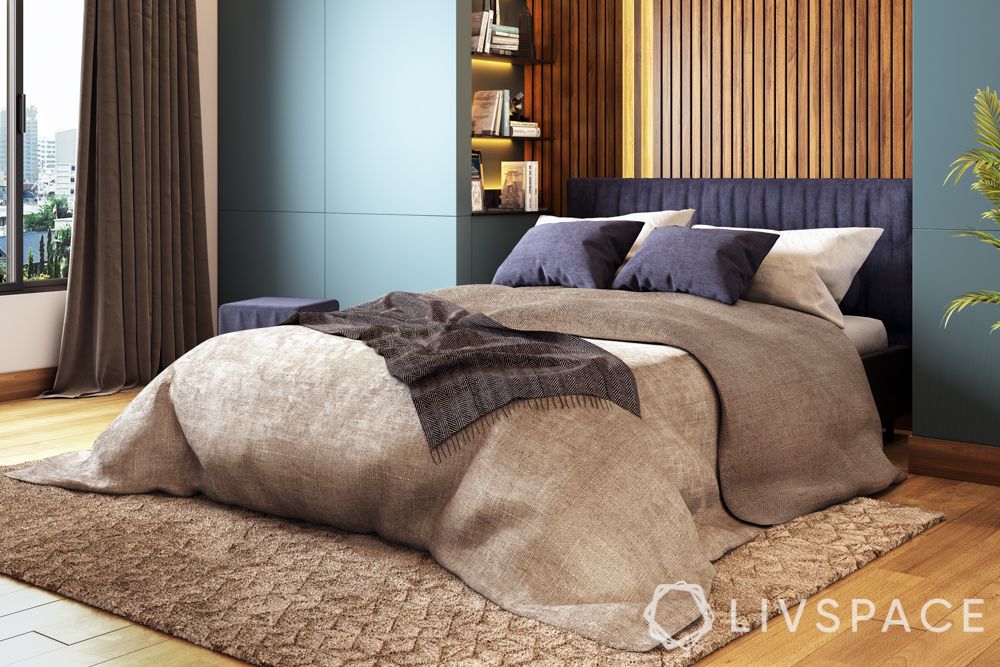 We cannot emphasise the importance of utilising headboard space enough. Every bedroom, whether compact or spacious, has a bed and a bedside wall. You can literally turn that wall into an entire wardrobe and storage space. All you need to do is create a niche and set your bed inside it. The resulting cavity can have wall shelves that can substitute bedside tables. The space around the bed can be turned into a wardrobe with a seamless look so that the space does not look cluttered.
#2: Wall ledges next to the bed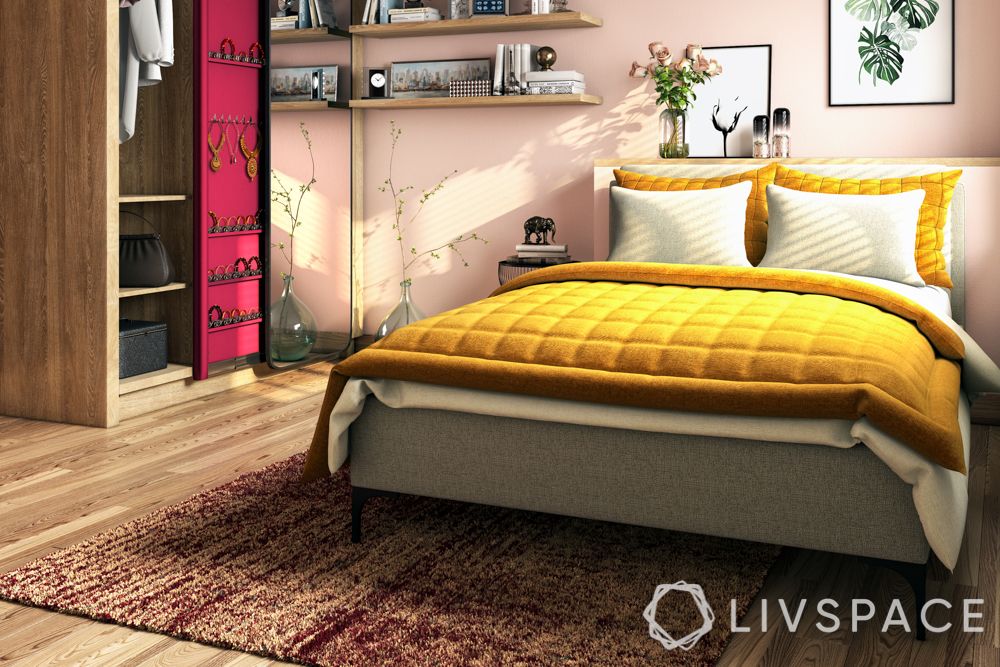 If you do not have space to place bedside tables, then you can simply hang some wall ledges next to your bed. Maybe it's not an ideal solution, but you can save up on a lot of floor space. Small ledges can be mounted on the wall and you can use it for display or essentials. You can go in for metal but wood would be the ideal choice of material.
#3: Wall-mounted nightstand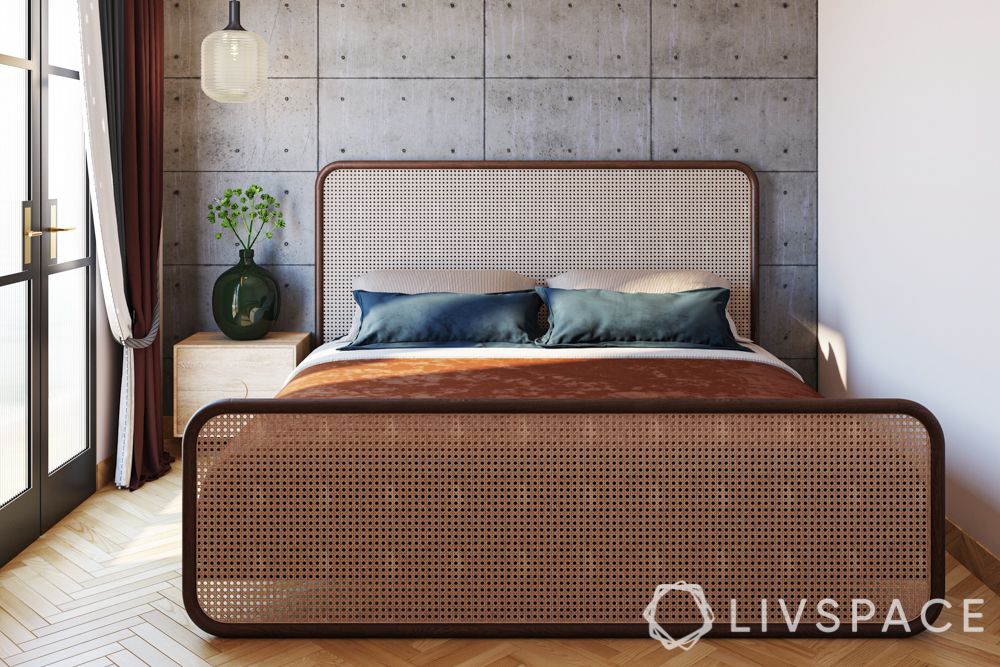 A sureshot way to shop for furniture for your compact bedroom is to opt for floating furniture. This is one of those amazing small room ideas that will never fail you. Rounded edges and floating furniture should be your go-to. We recommend bedside tables to be wall-mounted since that saves up a lot of space.
#4: Layered shelves along the perimeter of the room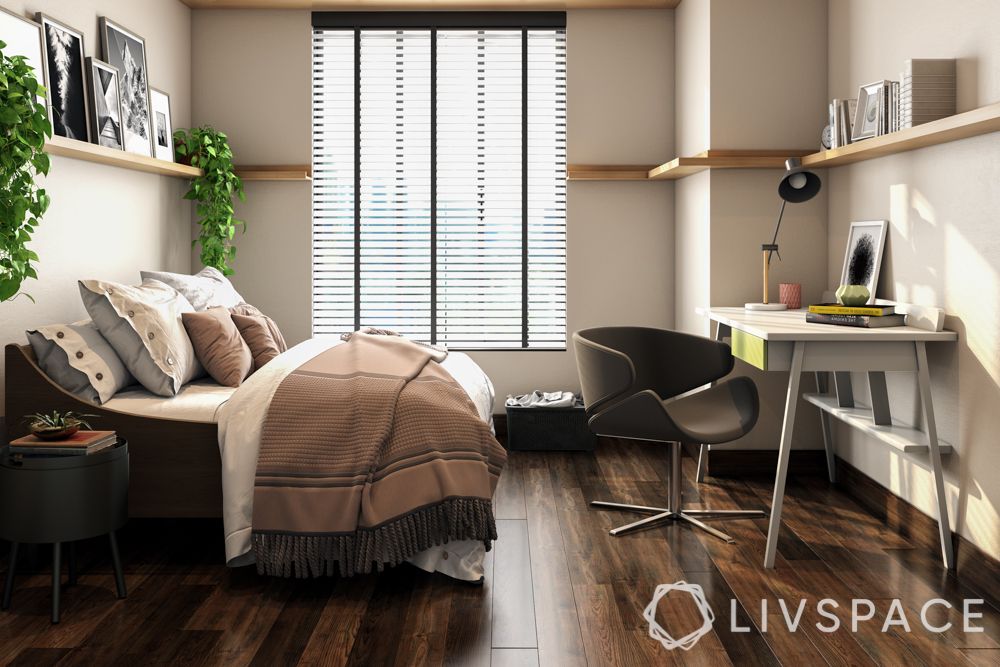 We bet you've never thought of this one yet. Straight out of dorm diaries, your compact bedroom could make full use of the perimeter of the walls. Wall shelves that run all along the three walls, barring the one that has the door to your bedroom, can offer a lot of storage space. Mostly used for display, this idea can be utilised for prettying up your bedroom, too!
#5: Foldable study table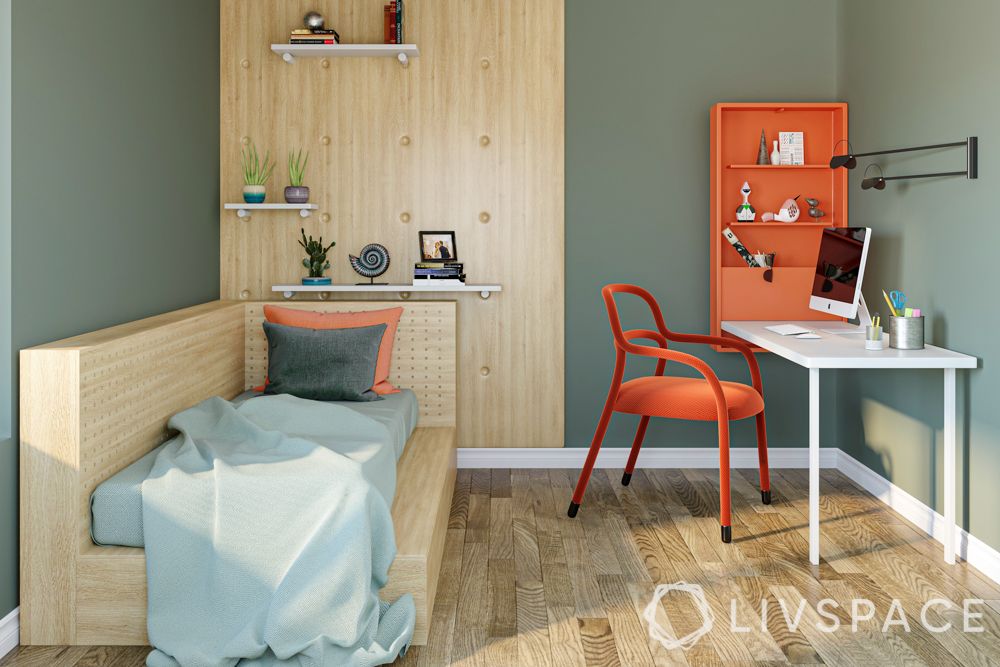 Need we emphasise the importance of foldable furniture for a compact room? There's nothing better than being able to fold a table into the wall when not in use. It gives you so much more space to walk around. You can also add shelves in the cavity for keeping books and other essentials you might need while studying or working. To give it an edge, paint it in a quirky bold colour.
Need more small space ideas? Check this out: 6 Foolproof Tips to Design the Perfect Small Bedroom.
Send in your comments & suggestions to editor.sg@livspace.com.