We all get too excited about selecting decor for our new home but we often tend to neglect lights. Or we simply feel that decorative lights will do the trick in every room. But that's not enough. It is important to know what kind of light suits each room in your HDB or condo. There are various types of lighting that are available in the market. Your designer can help you choose them too. But this reading will help you in understanding each type and its uses.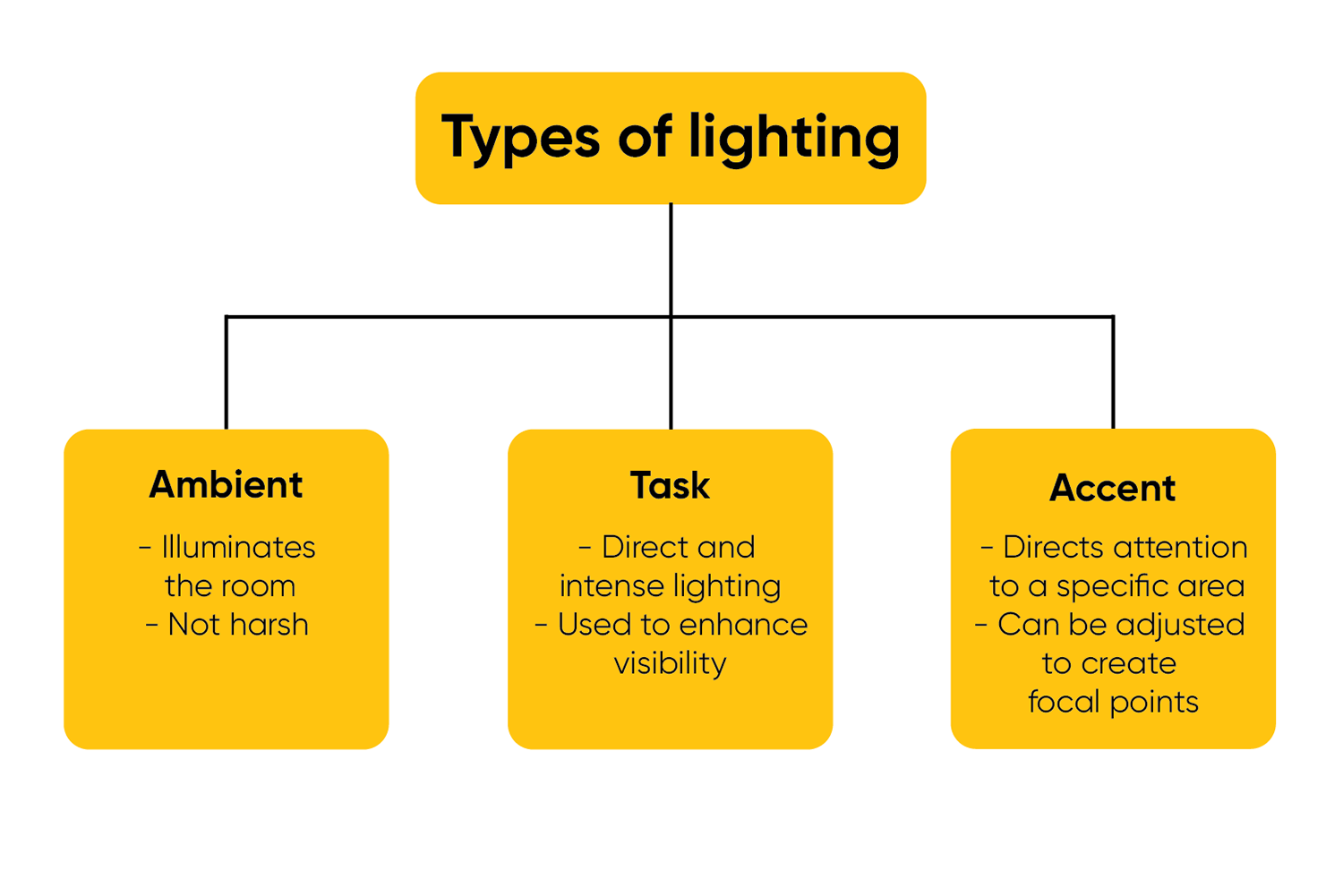 Ambient lighting
Ambient lighting is typically a starting point to decide lighting for any room. As the name suggests, it creates the right ambience in a room. This sort of lighting can be achieved through recessed lights, pendant lights, table lamps and certain floor lamps. These lights are used to illuminate the entire room.
Task lighting
As the name goes, task lighting is a specific type of lighting that enhances visibility and increases focus on certain objects or activity. When there isn't enough light in a room to help you read or cook, you can make use of task lights like downlights and under-cabinet lights.
Accent lighting
Accent lighting is a type of lighting that is used to create a focus on a specific area or an object. Some common types of lights used for this are recessed lights, wall sconces and track lights among others.
Classic lights you will need while setting up your home
#1. Recessed lights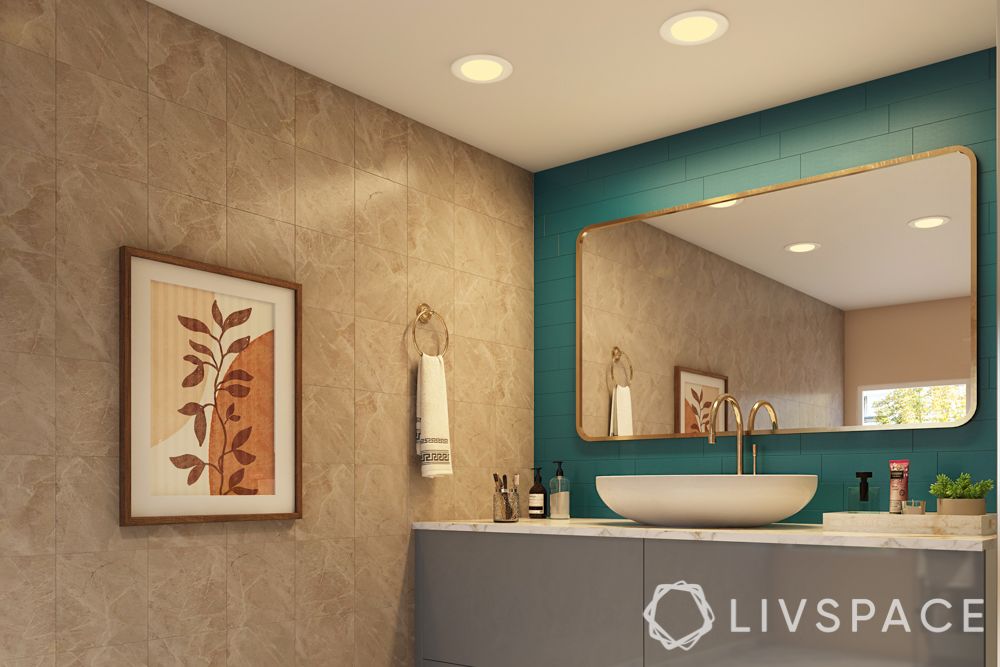 Recessed lights are the most common type of lights that you will find in HDBs and condos. These are close-to-ceiling fixtures and wall sconces that not only illuminate a room but also fit easily into your false ceiling. These lights fall under all the three broad categories of lighting since they are so useful.
Ideal for: Living rooms, bathrooms and kitchen
#2. Cove lights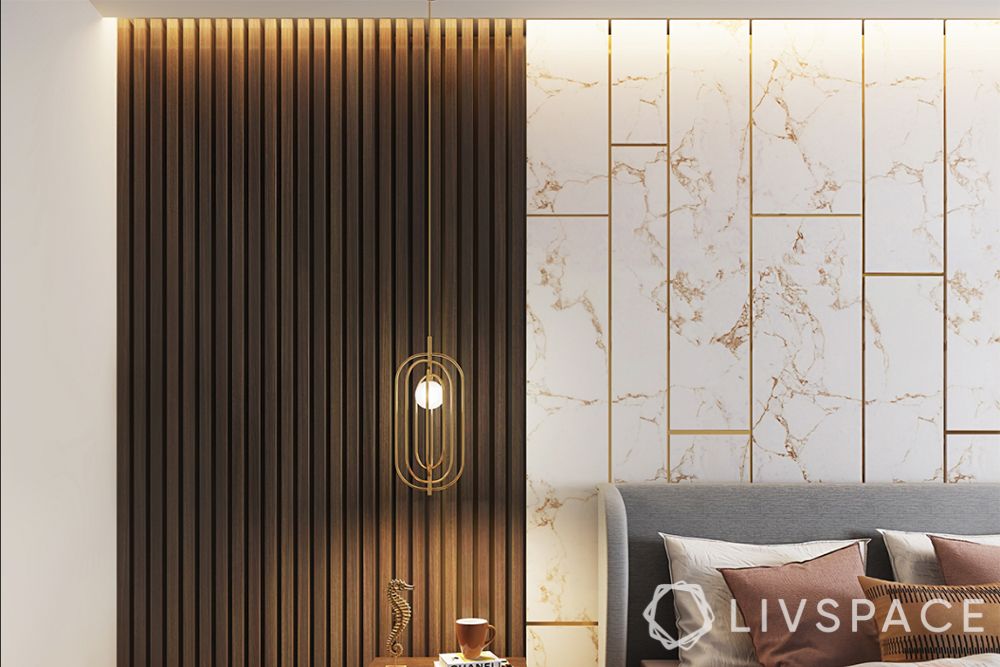 Cove lighting involves lights that are fitted into a ledge or valences along the ceiling. Perfect for homes with false ceilings, cove lights can really alleviate the look of a room. Since the lights are directed towards the ceiling, they bounce off it, creating a diffused illumination. Therefore, large BTO flats and HDBs and condos that are big on space must have cove lights.
Ideal for: Living rooms or larger spaces where you need consistent lighting.
#3. Under-cabinet lights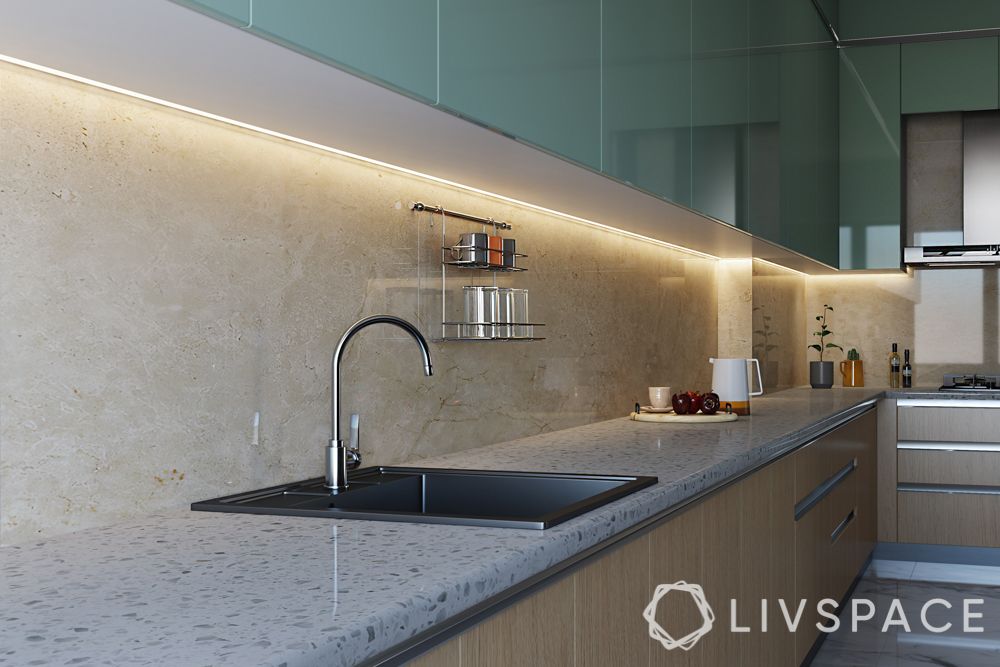 Also known as slim line bar lights, these lights are placed under the wall cabinets in the kitchen. Or any wall shelf under which you need adequate lighting. These lights prevent shadows on counters while providing ample illumination for the counter space. If you're looking for a cost-effective option, you can choose fluorescent fixtures.
Ideal for: Mostly used in kitchen cabinets and study units
#4. Focal downlights and table lamps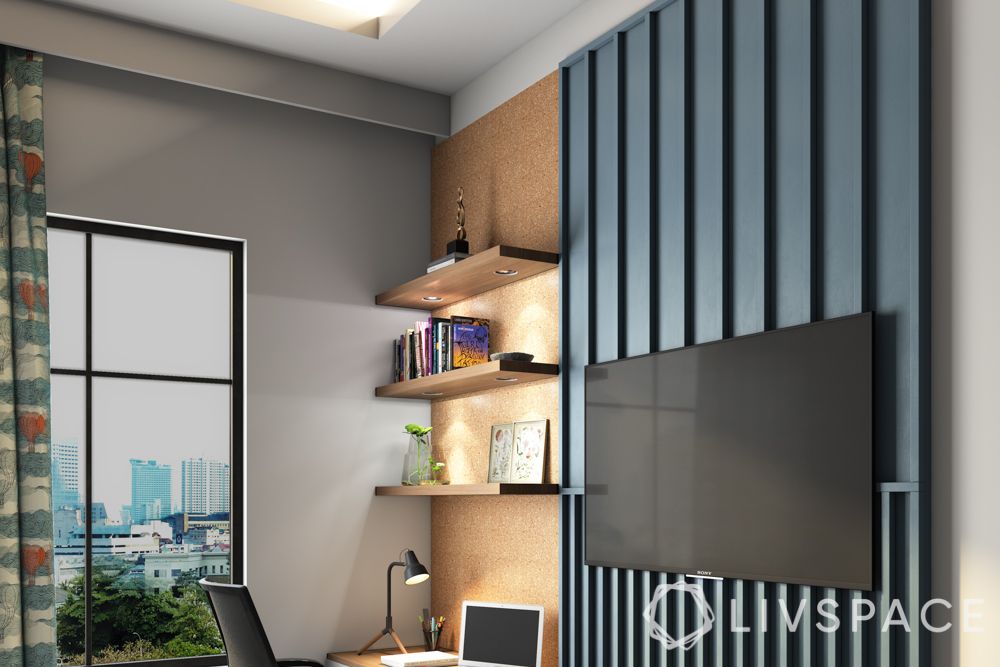 A great example of task lighting, downlights are ideally used in study tables where strong illumination is necessary. They are very useful for children and adults who work at home. Downlights can be rotated and adjusted according to the position. They are also perfect for highlighting decor pieces. Table lamps, too are a popular option for study rooms and bedrooms.
Ideal for: Study tables, bedroom, room dividers, foyers
#5. Pendant lights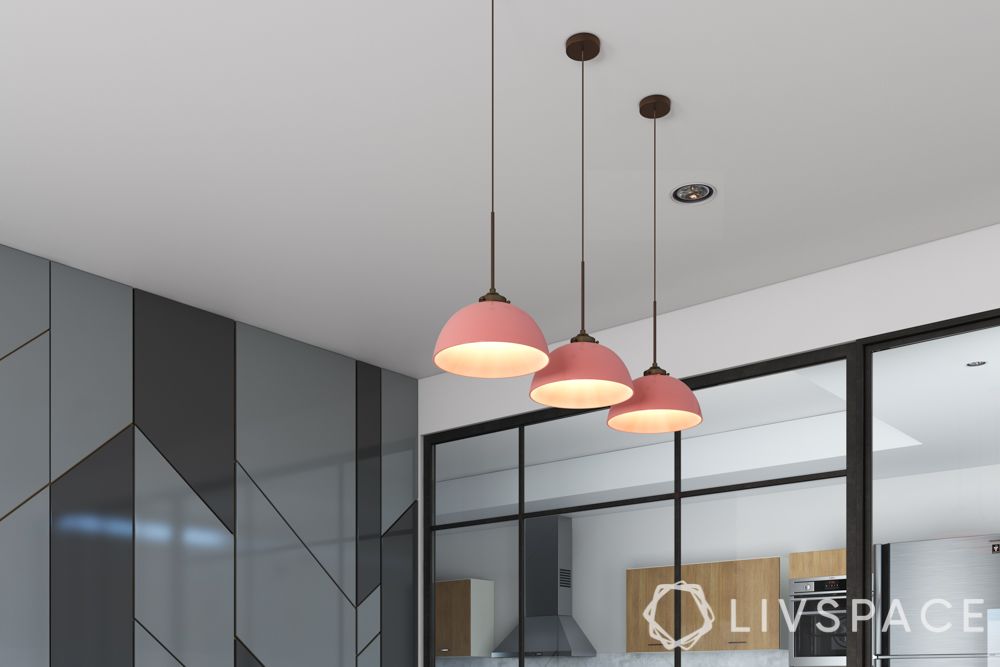 Pendant lights are a modern take on the chandelier. Like chandeliers, they hang from the ceiling but are smaller in size. They are also available in a plethora of shapes, sizes and designs. This gives you the advantage of choosing one that suits your home design. They create a soft focus on the things that lie underneath them.
Ideal for: Dining rooms, bedrooms or kitchen islands where you need some focused attention
#6. Track lights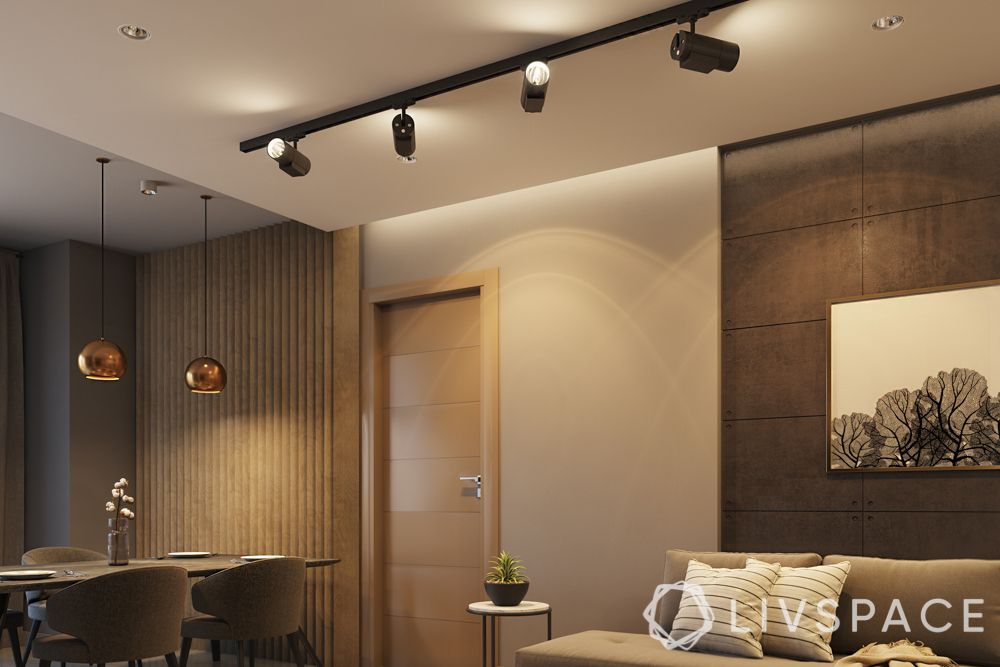 Track lights, as the name suggests, are the types of lighting that form a continuous track along the ceiling and these are fixed to a ceiling-mounted structure. They are perfect for creating bright focus on walls and decor items. Also, if you are low on floor space, you can avoid floor lamps and opt for track lights instead.
Ideal for: Open spaces like living rooms, gallery walls and above shelves with art pieces
Now that you know about the different types of lights, next time you are designing your home, consider these lighting options for each room. You can take some inspiration from here as well: This Is the Lighting Inspiration You Need to Transform Your Living Room.
Send in your comments and suggestions to editor.sg@livspace.com.