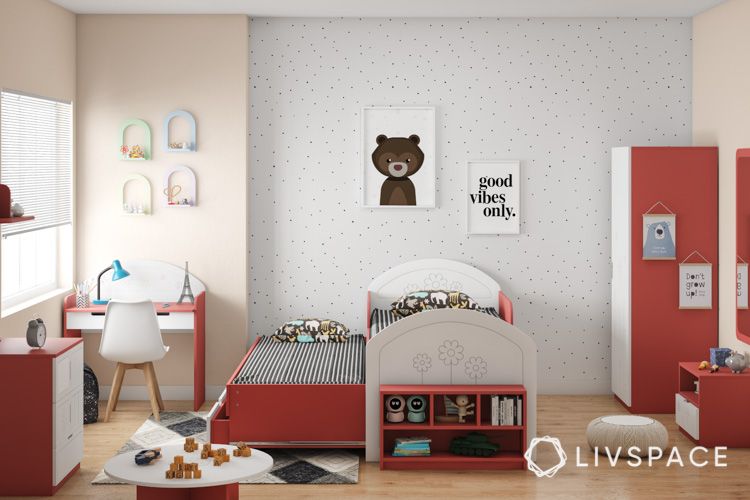 Whether you're moving into a new home or revamping an existing kid's bedroom, there are a plethora of aspects to consider. These options are enough to leave parents completely confused and out of pocket. But you don't need to wage a war with your bank account to have a decked-up kids bedroom. All you need are the basics of kids furniture and a creative eye.
Basic Kids Furniture Must-Have #1: A Comfy Bed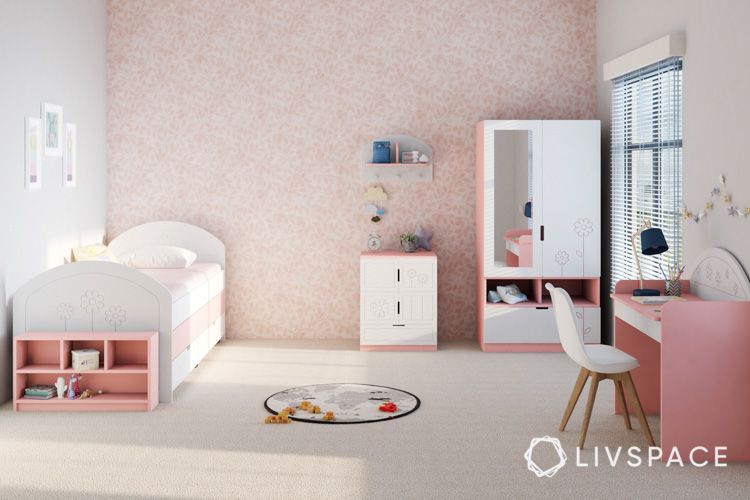 We're starting with the absolute basic– a comfortable bed that fits in the existing space. When you consider how much time your child will spend in bed, it only makes sense that your choice is the best of the bunch. A kid-friendly bed is always a good option. Therefore, the best ones are designed while keeping safety and comfort in mind.
If more than one child is to use the same room, consider opting for bunk beds or trundle beds. Look out for antibacterial laminates, rounded corners and high safety panels– these will ensure both you and your child get a good night's sleep without worrying.
Basic Kids Furniture Must-Have #2: A Sturdy Study Table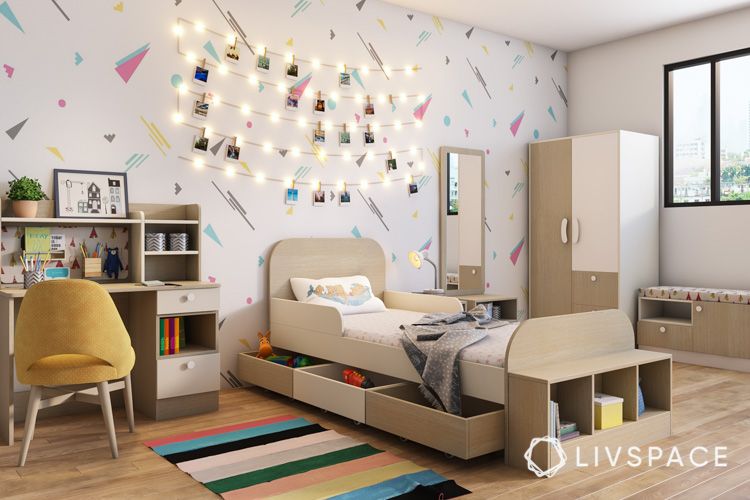 A study table is a must-have for growing children who are already in school or will enrol soon. A good study table functions as a task-oriented space that a child can use to do homework or prepare for exams. Look for ergonomically designed study tables. These tables should be of the right height, made of easy-care material and come with storage drawers or cubbies. As they grow older, your child's use of this space may change, but giving them a designated area to work in will keep them focused for longer.
Basic Kids Furniture Must-Have #3: A Handy Wardrobe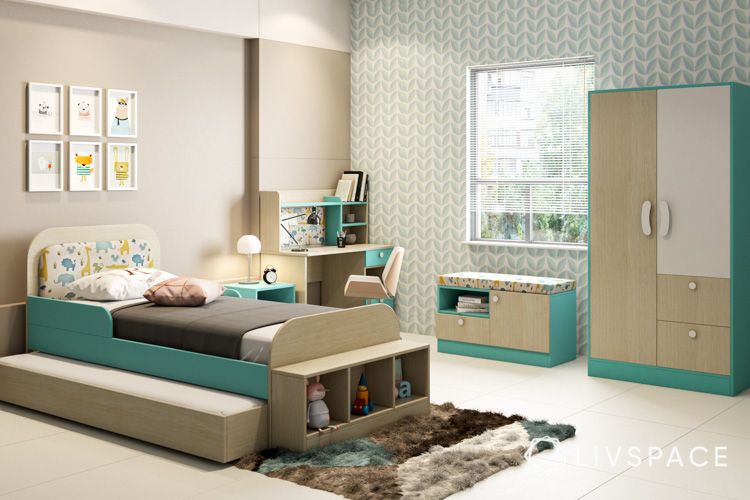 To avoid your child's room looking like a tornado hit it, getting kids furniture with enough and more space is a great decision. Consider getting kid-friendly wardrobes– these will be made of easy-to-maintain material and have handles that don't protrude dangerously. You could opt for wardrobes with multiple types of storage such as drawers, cubbies, hanging rods and open shelves. These allow your child to organise their own closet and put each item back where it belongs.
Basic Kids Furniture Must-Have #4: A Vanity Unit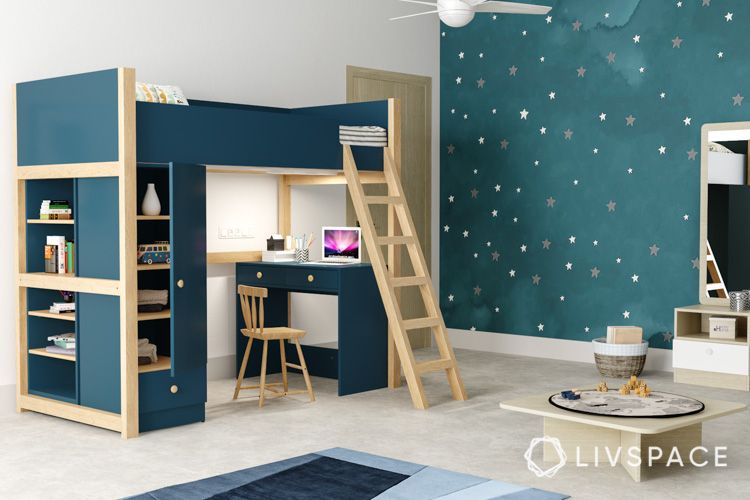 Your child may not be interested in dressing up yet, but they'll get there soon so a ready vanity unit is a must-have! The more elaborate options are always tempting. However, consider getting a basic, minimal vanity unit that packs a mirror and a chest of drawers. The drawers keep clutter out of the way while the mirror, even when not in use, reflects available light to make the space seem much airier. If you're dealing with space constraints, consider opting for a wardrobe with a built-in mirror. Subsequently, taking the place of a vanity unit.
Basic Kids Furniture Must-Have #5: A Play Table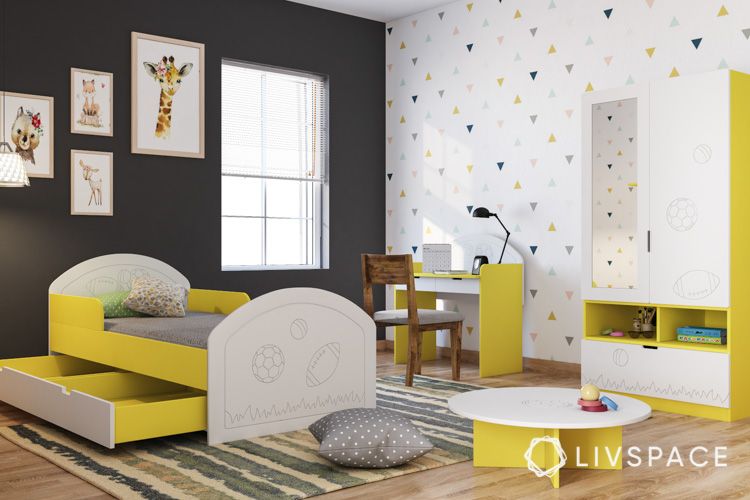 Younger children need plenty of floor space to frolic around. Therefore, a play table can be a welcome addition to the space. Play tables are also adequate stand-ins for desks when there's a lack of enough square footage in a room. The ideal play table must have rounded corners, sturdy legs and a tabletop material that can weather any sort of spill or scratch.
With these basic kids furniture in place, you can crank the style dial right up by playing around with soft furnishings and creative artwork and wall accents!
If you're planning to decorate other rooms as well, take a look at: Interior Design Styles for Every Personality
Share your comments and suggestions here!