Setting up a budget for a house renovation is not always the easiest thing to do. You might have a very distinct style or you might just prefer a more premium look for your interiors that can run up costs. Whatever your preferences are, finding the right budget-friendly options for a house renovation can be taxing. So if you're looking for money saving tips to kick-start a budget house renovation, you've come to the right place!
Curious to know what percentage of your house renovation is consumed by different types of renovation works? Check out this table below to understand where the most of your budget might be headed:
| | |
| --- | --- |
| Renovation Service | Percentage of House Renovation Cost* |
| Carpentry | 35% |
| Masonry | 25% |
| Glass & Aluminium | 11% |
| Electrical | 9% |
| Hacking | 7% |
| Ceiling Partition | 7% |
| Painting | 6% |
| Plumbing | 5% |
The percentages mentioned here are indicative and are subject to change
So, to give you an idea of where you can save and splurge on interior renovation, we've put together two simple lists. Read on to find out what might work best for you without breaking the bank in the process.
How to Save Money During a House Renovation
#1: Go for Overlaying Rather Than Hacking Floors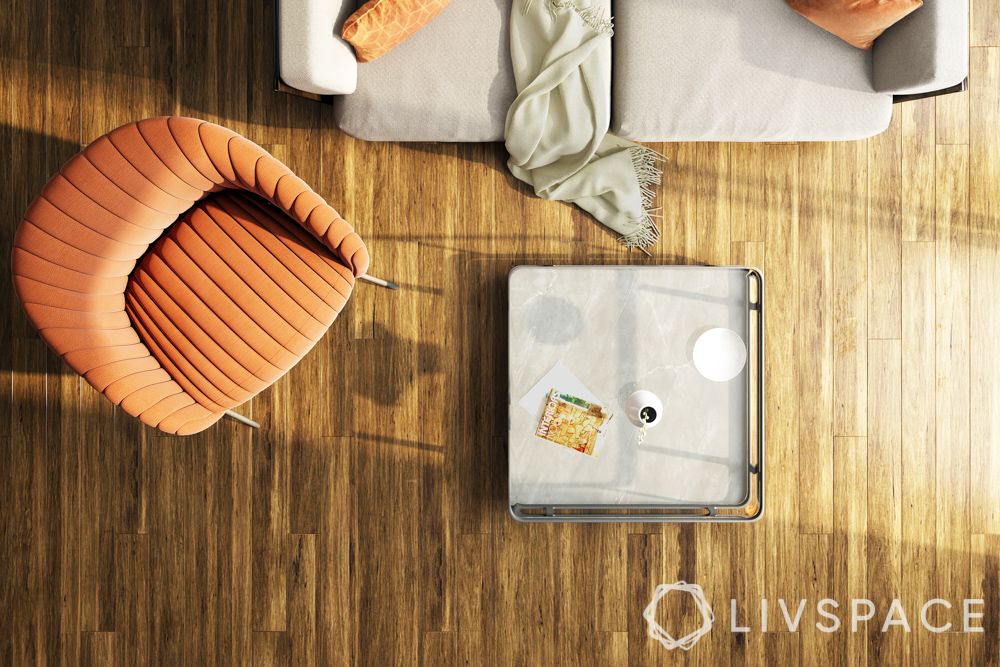 Hacking your floors might be tempting if you're looking to revamp your space in accordance with a specific style. But besides requiring an HDB permit to make this happen, you'll also need sufficient funds to hack floors and walls during a house renovation. Typical hacking works can cost you anywhere between S$1,000 to S$5,000 on an average. This, of course, also depends on several other factors such as the size of area, haulage and disposal fees. In some cases, you might not have to spend as much, but you can still consider this to be a ballpark estimate for hacking.
Instead of shelling out thousands for hacked floors, you might want to consider overlaying instead. It's an affordable and easy alternative to completely redoing your floors which is especially helpful for a budget house renovation. However, bear in mind that overlaying can only be done once as overlaying above an overlay is not recommended.
#2: Try To Do Away with Masonry Work Wherever Possible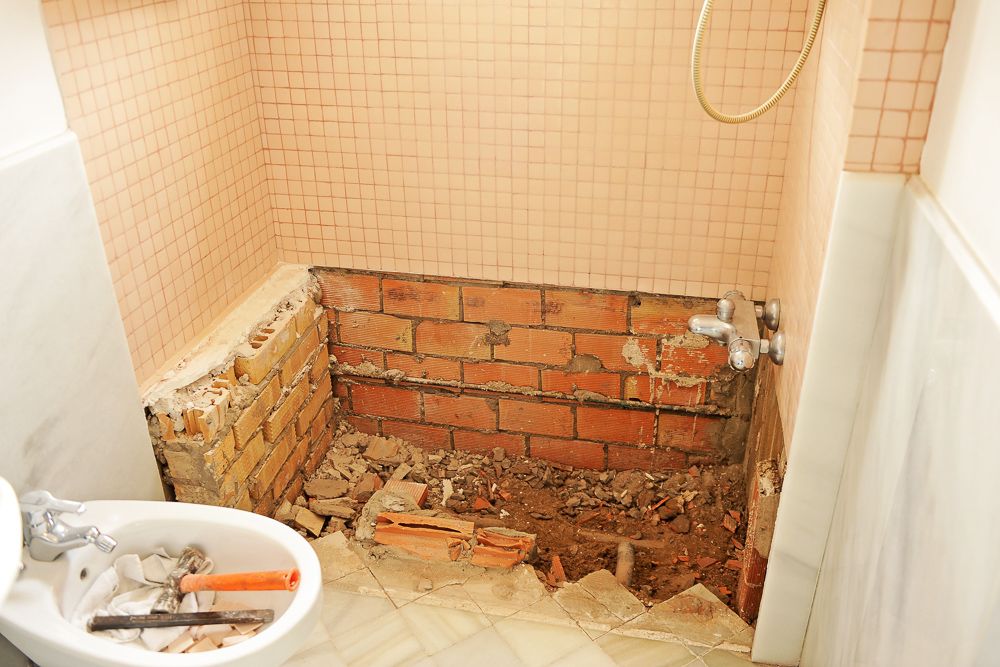 It's no secret that masonry work is labour-intensive and that can further increase the cost of an interior renovation. Similar to hacking, masonry work can also range anywhere between S$100 to S$1,000 or more, based on the nature of work. As far as the money saving tips go, forgoing unnecessary masonry work for your house renovation is a good start. For example, if you do not have a necessity for elevated cabinet bases in the kitchen, you can skip masonry work to elevate it.
That being said, be sure to only skip those works that are non-essential. If you absolutely need them to be done for the sake of improving structural integrity or functionality, it's probably worth investing in.
#3: Get Creative with Your Feature Walls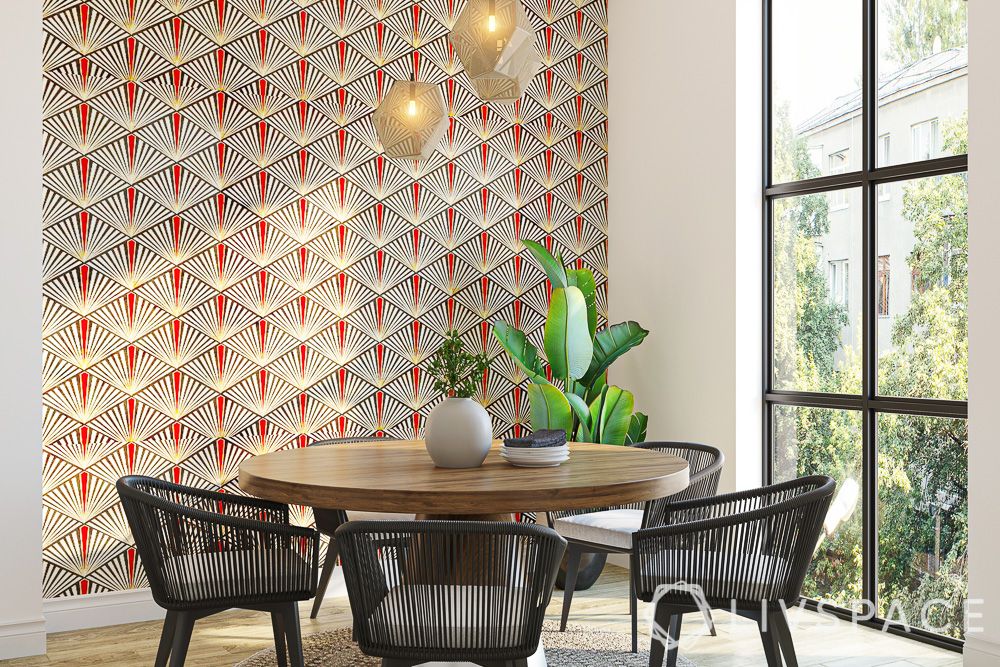 Feature walls are a great way to spruce up a budget house renovation and personalise your space. The reason they work so well is because they add a statement look to an otherwise plain room. What's more, they can also be a budget-friendly way to spice up your interior renovation. Typically, feature walls use customised wallpapers that might be expensive to purchase and install as they range from a couple of dollars up to hundreds, based on the size.
However, you also have the option of using paint or other accessories to create a more affordable design. Opt for a simple mirror design or a bit of textured paint to add interest to your budget-friendly feature wall.
#4: Consider Cost-Effective Lighting Options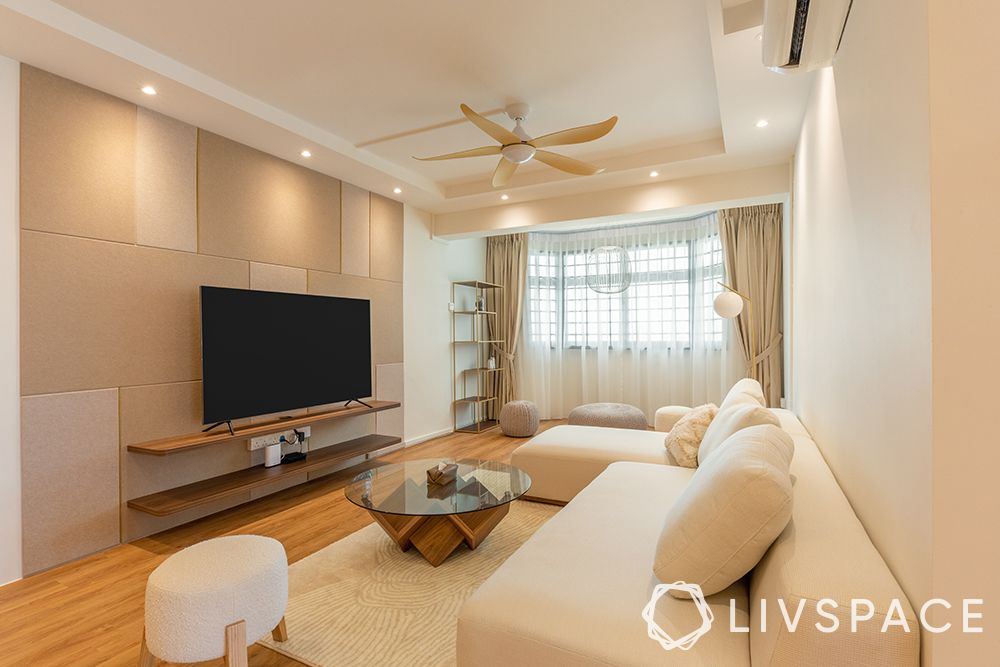 Lighting might not seem like something that hikes up the cost of a house renovation, that is of course until you realise their hidden costs. The more infrastructure you have for lighting options, the more money you will need to spend on the installation of lights. In other words, the wider your electrical scope, the higher the cost of electrical work.
Similarly, you will also need to consider how a surplus of lighting options can also increase your electricity bill post-renovation as well. So, to rein in your costs pre- and post-house renovation, consider going for lesser lighting units. You can also embrace cove lighting or energy-efficient LED lights to keep your overall expenditure low.
If you have your heart set on a false ceiling, bear in mind that it might require a fair amount of electrical installation to be well-lit. Additionally, here are some estimates of false ceiling costs you can anticipate:
| | |
| --- | --- |
| Type of Work | Estimated Cost (Based on 2021 prices) |
| Plasterboard false ceiling | S$314 for 100 sq. ft. (9 sqm) |
| L-box false ceiling | S$232 for 25 sq. ft. (2 sqm) |
| U-box false ceiling (Plasterboard) | S$250 for 25 sq. ft. (2 sqm) |
| U-box false ceiling (Gypsum board) | S$374.50 for 25 sq. ft. (2 sqm) |
| Curtain pelmet (Plasterboard) | S$303 for 25 sq. ft. (2 sqm) |
Please note that these prices are from our 2021 price list and are subject to change
#5: Old is Gold; Try To Refurbish Furniture Before Trashing It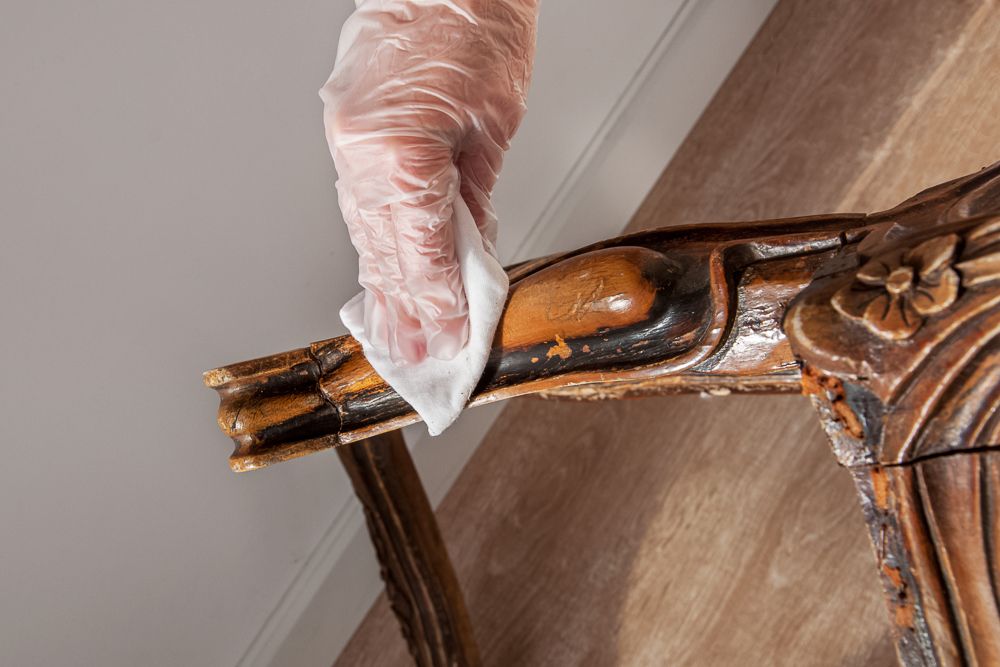 While the idea of buying new furniture to match your beautiful new interiors is highly appealing, it might not be the best option for your budget. Instead, try to refurbish all your old furniture and fittings wherever possible.
If it's still in good condition but needs a bit of a facelift to match your theme, look at fun ways to upgrade it. With the use of laminates and other affordable materials, you can get a new look for your home with just a few simple installations. However, this isn't just limited to your furniture either. You can also consider refurbishing your cabinets and other fixtures during your house renovation.
#6: Embrace Lookalike Materials for a Budget-Friendly Premium Look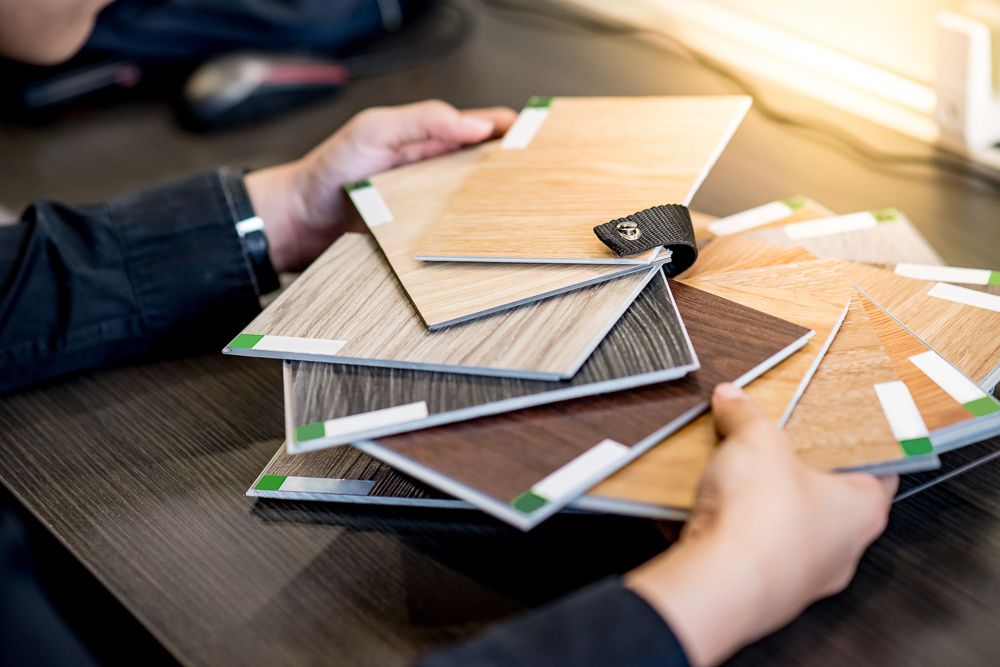 Love the look of marble but the price tag has you weak in the knees? We've got just the solution for you! While every premium material comes with its own style quotient, it doesn't mean you have to invest in it for the look. With newer, more affordable options making rounds in the materials market, you have more options now than ever to choose from.
Consider going for homogenous tiles if you're looking to recreate that luxe marble look in your budget house renovation. Or if you're leaning towards a wood-finish, laminates, vinyl and engineered hardwood could be good options. Whatever premium finishes your heart desires, there's a more affordable option waiting to be explored.
Also read: 5 Amazing Living Room Floor Tiles And What You Need to Know About Them
5 Things You Should Splurge on During Your House Renovation
Now that you know all about the many areas where you can cut costs, let's get into the few areas you might want to consider splurging on. While these are not absolutes for every house renovation, you can still use them as a guideline for reference.
#1: A Bathroom Design That Lasts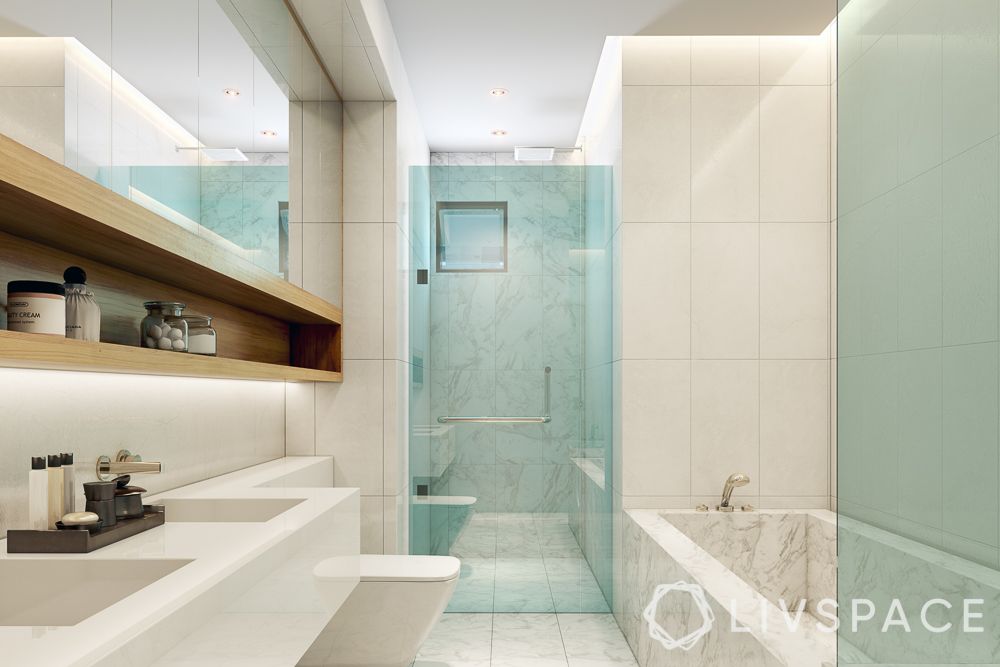 Your bathroom is one area you probably do not want to skimp on during a house renovation. While there are many reasons why, the main one would be the safety concerns. Depending on who you share your home with, you'd want to make sure that it is safe to use. By skimping on materials and fixtures in accident-prone areas like the bathroom, you run the risk of putting yourself and others at risk.
While good quality materials can be an investment, they're worth the expense if they can assure your safety. Non-slip homogeneous tiles are one such example of flooring materials that keep your bathroom accident-free. Similarly, check out 5 Brilliant Toilet Tiles and Everything You Need to Know About Them for the lowdown on materials you can use in your bathroom.
#2: Don't Skimp on Your Choice of Mattress and Bedframe for the Bedroom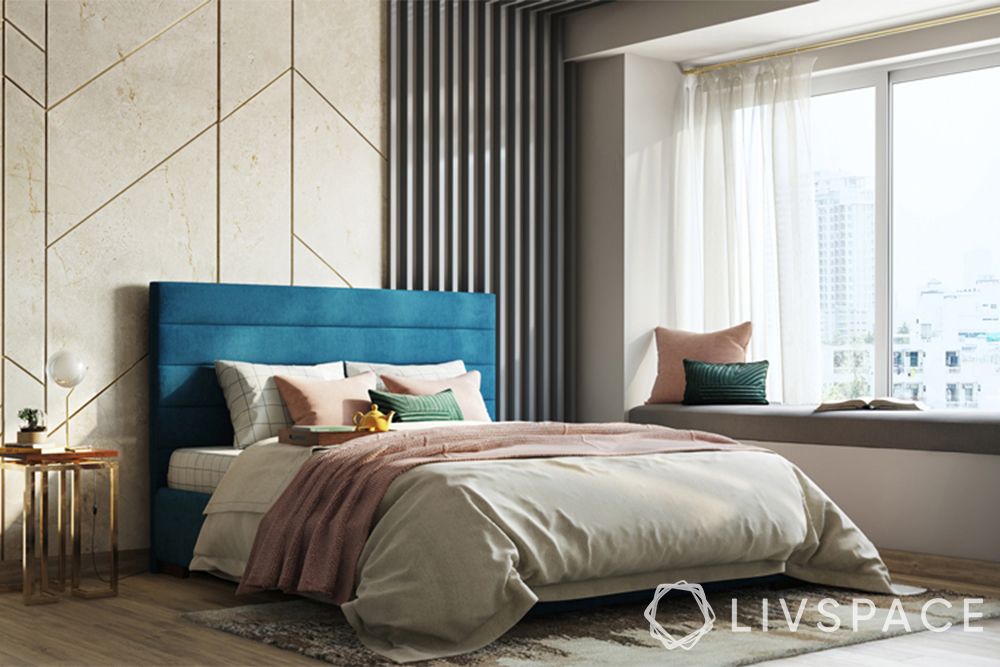 Much like buying a car or a home, a mattress is something you typically invest in for a lifetime of use. Although this might not always be the case, you'd still want to ensure that you buy the right bed accessories for a comfortable experience. Poor sleep can also result in several health problems which can be avoided by using the right materials for your mattress.
During your house renovation, you might want to consider investing in bedroom furniture and accessories that are not only conducive to your health, but also the ones that last. This way, you also minimise the need to replace them in the future if they aren't as durable as you anticipated.
#3: Invest in the Right Built-in Storage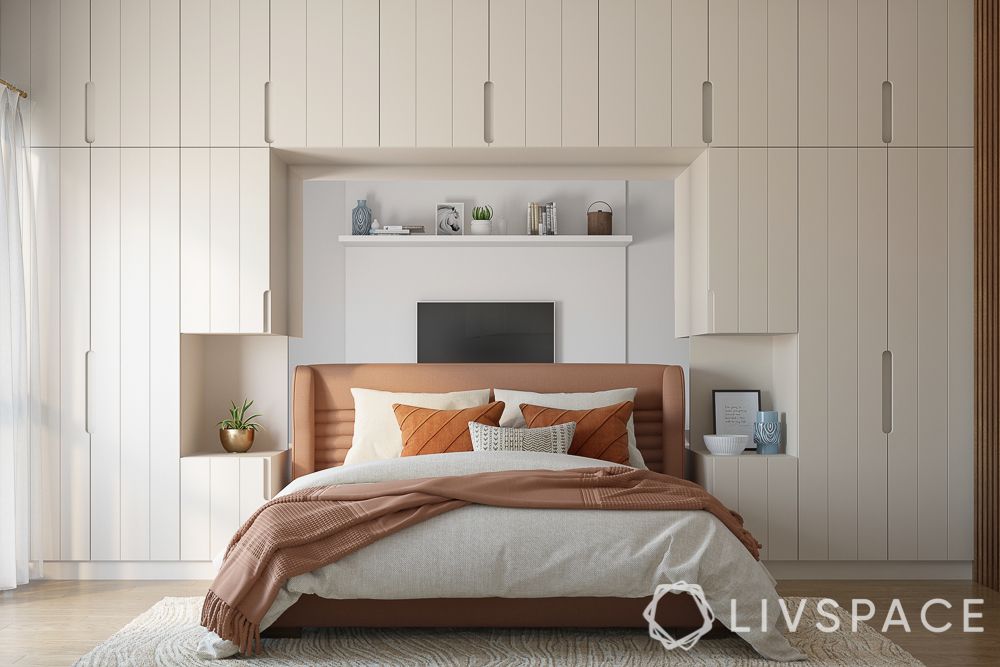 As homes get smaller, the need for storage becomes more important than ever. To prepare your home for this, it's important to invest in the right kind of built-in storage to get the job done. While planning a house renovation, also leave room for built-in storage units in spaces where you know you could use the extra room.
Though built-in furniture is known to increase the cost of your renovation, it's worth having as a long-term investment. However, be sure to get a design that's timeless so as to not let an atypical design hurt your resale value.
Also read: 5 Important FAQs About Built-in Wardrobes We've Answered For You
#4: Kitchen Systems Can Help You Stay Organised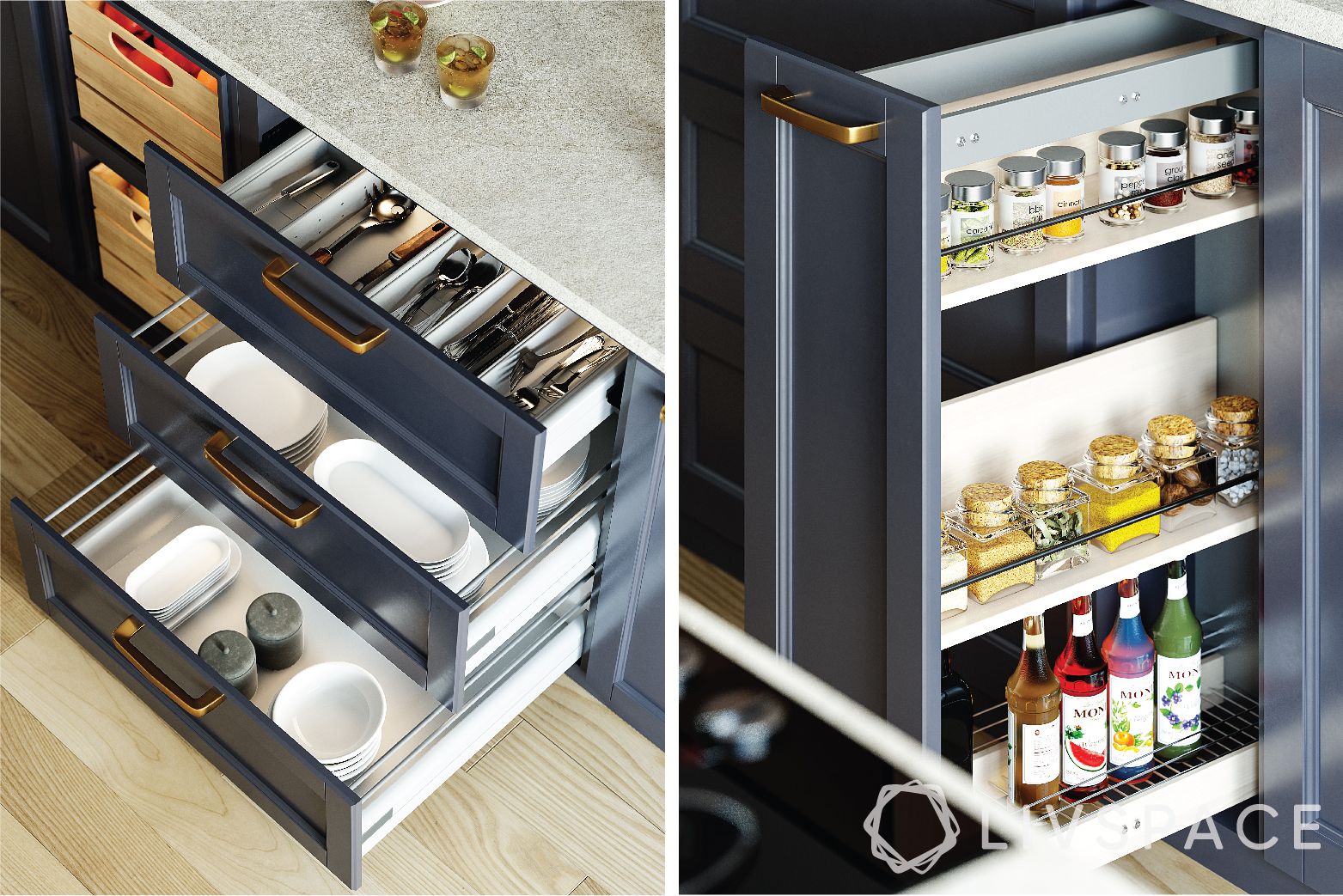 While kitchen accessories might not seem like an absolute necessity, they're useful to have for many reasons. For one, they can help you get organised and create a sense of order in your kitchen. Secondly, based on the type of kitchen system you go for, they can also last for a long time which reduces the need for maintenance and upkeep.
#5: Go for Custom-Built Furniture That's Made To Last
Based on the size and shape of your home, there might be some areas that cannot fit standard furniture or fittings. For this reason, you might have to consider custom-made carpentry. Besides this, you might also require custom units if you have a very specific style you want to go for.
Whatever the reason, you might not be able to use something that's mass produced or readily available. For this reason, custom-built furniture can easily save you more money in the future as they are often built-to-last compared to fast moving furniture that's often lower in quality.
Tour this condo penthouse:
How Can Livspace Help You?
We hope you found these lists useful! If you'd like more information on a budget house renovation check out 8 Ways to Save At Least $20,000 on Your Home Renovation.
If you're planning a house renovation and need professional support with it, look no further. Book an online consultation with Livspace today. Delivering safe home interiors has been our No. 1 priority. Click here to find out how interiors are being delivered following all safety protocols.