Looking out a window is always so much more enjoyable when you have a breathtaking view to fawn over. If you aren't as lucky in the scenic department, the next best thing is sprucing up your windows instead. But, what exactly goes into dressing a window anyway? Is it just a matter of finding the right drapes or is there more to it? Here's where we can help you skip the guesswork with some simple window treatment ideas for your home.
With some beautiful furnishings and accents, there's plenty you can accomplish when it comes to window styling. Here are some window dressing ideas you can take a cue from:
#1: You Can't Go About Dressing a Window Without Drapes and Curtains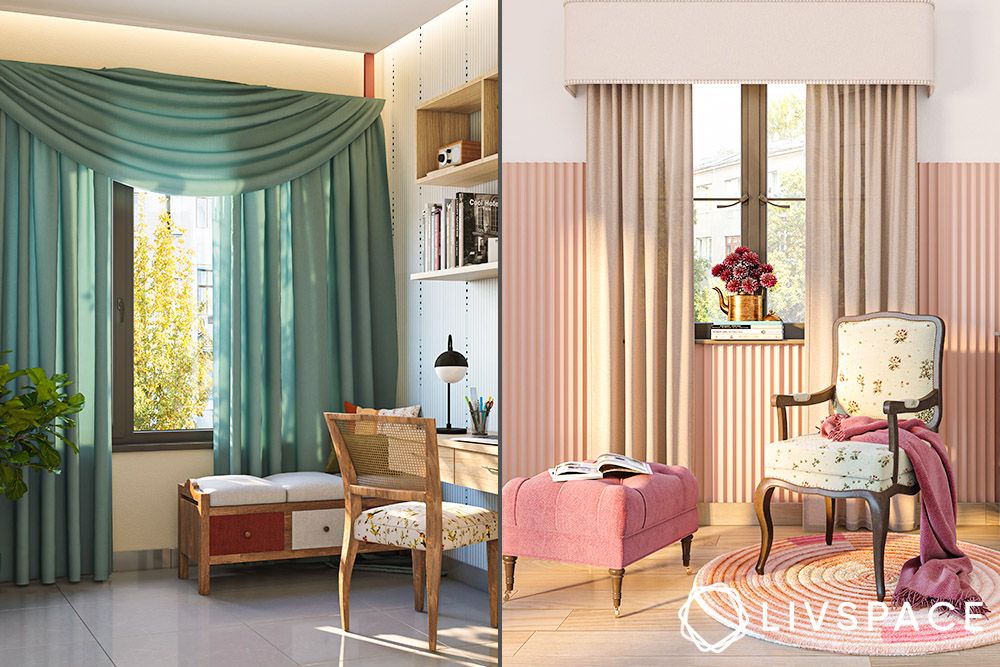 Though we might use the terms drapes and curtains interchangeably, they are two distinct methods of dressing a window. Drapes are usually made of heavy fabrics that block out sunlight and run till floor length. Curtains, on the other hand, are made from lighter, sheer, or translucent materials.
Curtains with elegant patterns and stunning motifs can make for great window treatment ideas. Similarly, pairing drapes with sheer curtains can give you a chance to filter the amount of sunlight in a room.
Window styling tip: Install the curtain rods higher to create the impression of a length. Such window dressing ideas that play on the illusion of vertical space make the room appear larger than it is.
#2: Your Window Treatment Ideas are Incomplete Without Detailing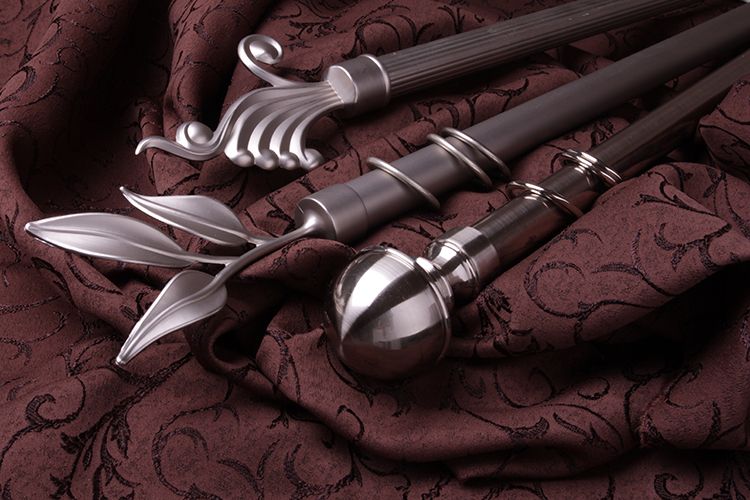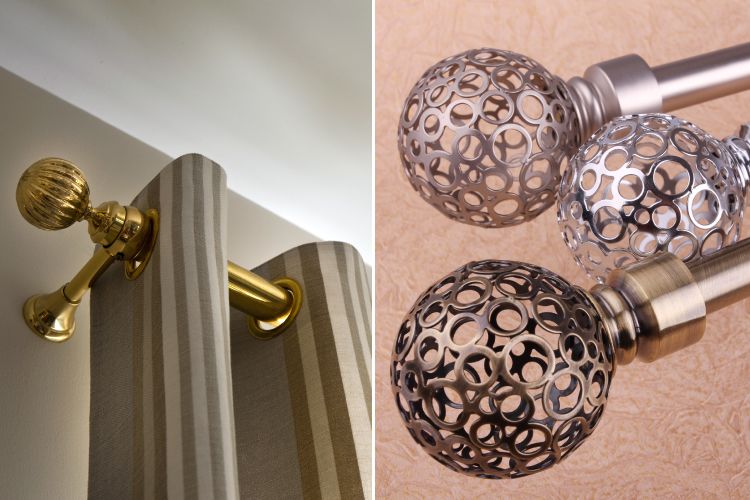 Even the smallest details can have a dramatic effect on the overall aesthetic while dressing a window. Moreover, investing in modern window treatments can be an expensive affair. Instead, making the best use of clever detailing tips can be a money saver.
Try and find stunning curtain rods and rod ends (in wood, brass, steel and glass) to suspend your curtains on. Even ornamental leaves with plain rails will work perfectly with your window decor ideas.
#3: Add Texture to Your Window Decor Ideas With Layers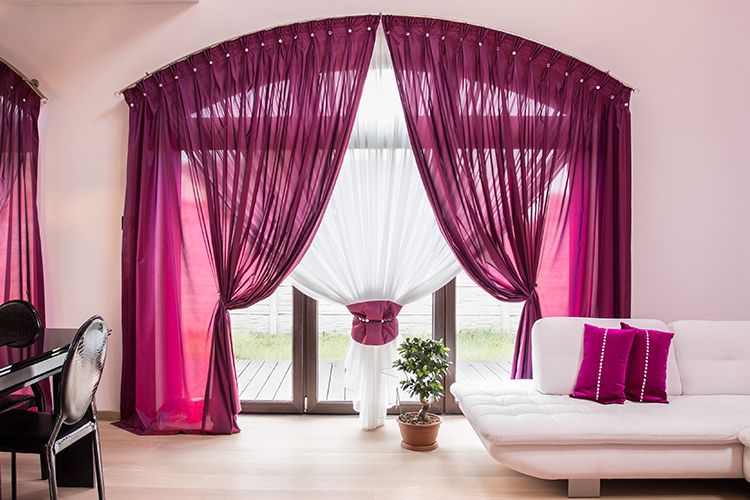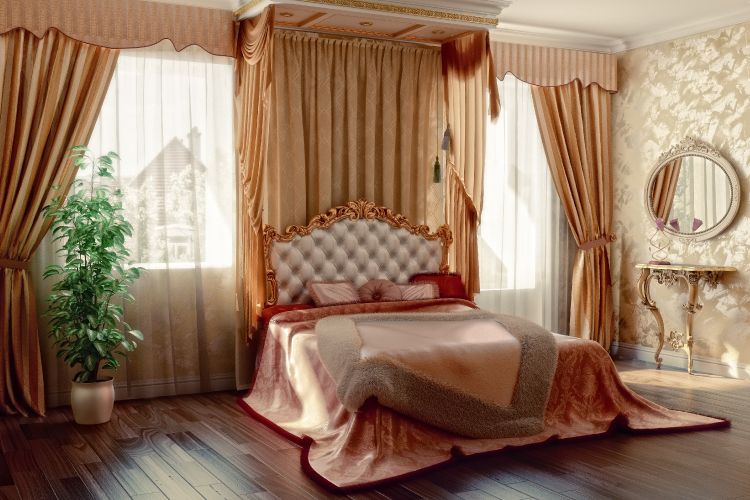 At the time of dressing a window, consider taking a layered approach. You can use valances, pelmets, jabots, or swags to give a theatrical effect to your home. These window decor ideas are nothing but the decorative elements that complement window styling.
They include the loosely hung fabric that drapes down from a pelmet, the folds and creases in gathered curtain fabric, as well as the rods used to suspend the curtain. These window dressing ideas are not just stylish but can enthral your guests as well.
#4: Play it Up With a Unique Choice of Blinds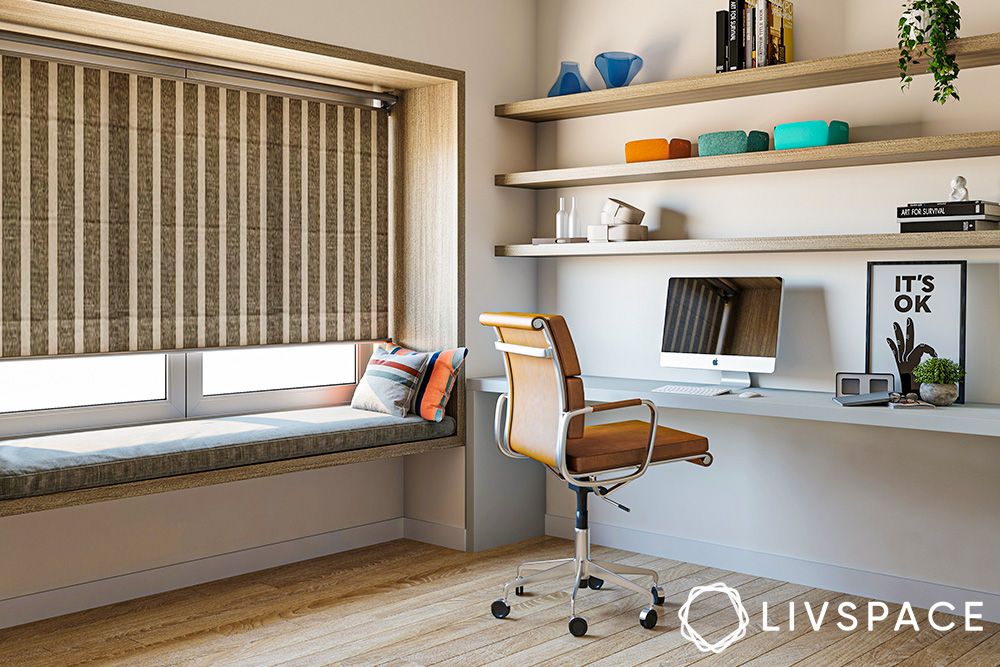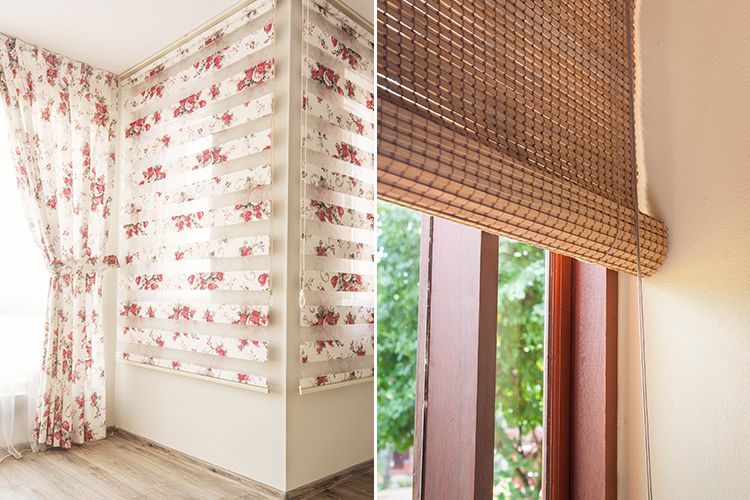 Experiment with different variants of blinds like Venetian blinds, roller blinds, wooden blinds, or fabric blinds while dressing a window. Playing around with these modern window treatments also helps identify what works well with your interiors.
#5: Add a Touch of Sophistication With Curtain Trimmings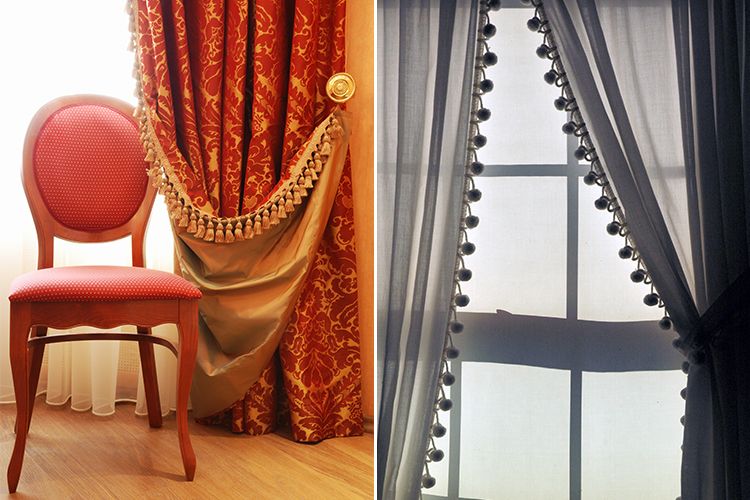 Champion the drama of the theatre with details like fringes, beads, and pom poms when dressing a window. Depending on the fabric you use, you can either dress it up or down.
#6: Pull it Together With Braided Tassels and Ties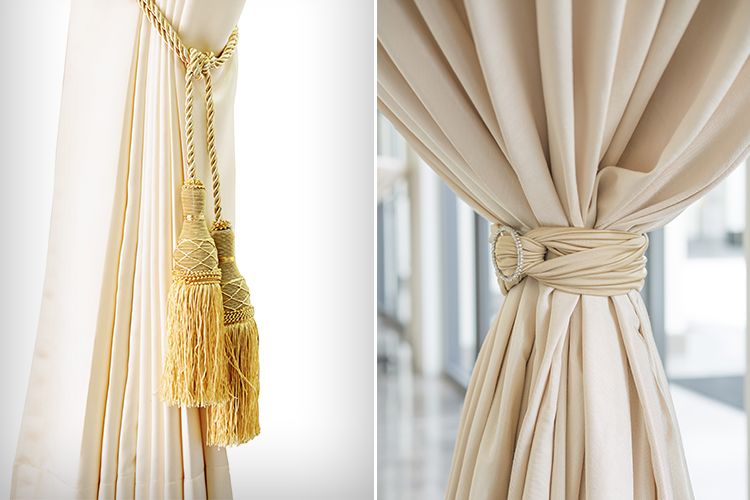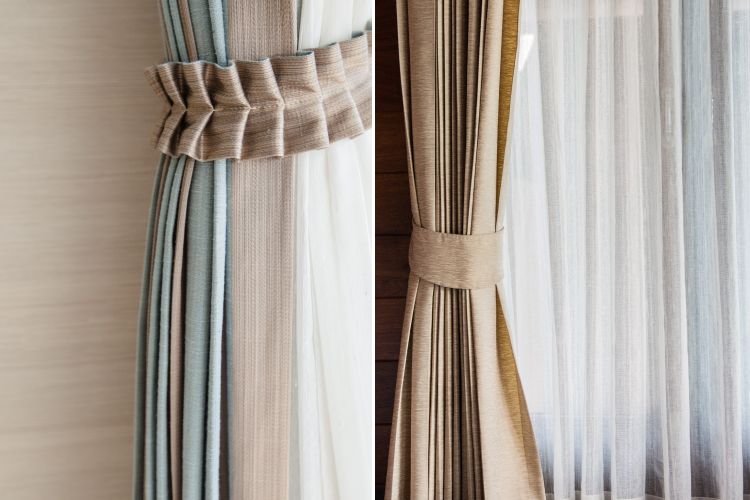 Tassels and tiebacks not only help in holding your curtains in place, but can be ornamental in use when it comes to dressing a window. Using old decorative bangles/bracelets or trying a DIY for tie backs can enrich the appearance.
Also Read: 9 Pretty Design Ideas To Fully Make Use of Your Bay Window
How Can Livspace Help You? 
We hope you found our ideas useful! If you want your home to be just as beautiful, then look no further. Book an online consultation with Livspace today. Have some comments and suggestions you'd like to share with us? We're all ears! Feel free to write to us at editor.sg@livspace.com.