Let's begin where one must. Why use wooden floor tiles?
Singapore is one of the best cities to live in and people are searching for highest standards of quality, even in building materials. Property value is known to appreciate upon the use of high-quality materials. For instance, wooden tiles flooring, it is easy to maintain and highly durable, cost-effective choice in the long run, and it contributes to the resale price of your house. Depending on your budget, you may use solid woods like walnut, oak, beech, maple, teak, cherry, acacia or bamboo. Or you may choose engineered hardwood (that has many health benefits) or even wood like tiles such as vinyl and laminates to decorate your home.
So what are the ways you can use wooden floor tiles in your house?
#1: Common Wood-Like Tiles
The most common tiles that look like wood in Singapore are Vinyl and Laminate tiles. They are especially typical to HDBs and condos. The small floor plans result in high-traffic usage of the floors and these tiles are more resilient than wooden floor tiles.
#1.1: Vinyl Flooring
Vinyl floor tiles are the most budget-friendly flooring options in Singapore. Given the plethora of textures, styles and colours, with the choice to customise your flooring, in size, shape and pattern, it is also the most versatile flooring out there. Despite failing to be eco-friendly, these are most preferential in houses, malls, offices and other public facilities as they are water and stain-resistant. There is a tedious process of installation, and short lifespan associated with these tiles.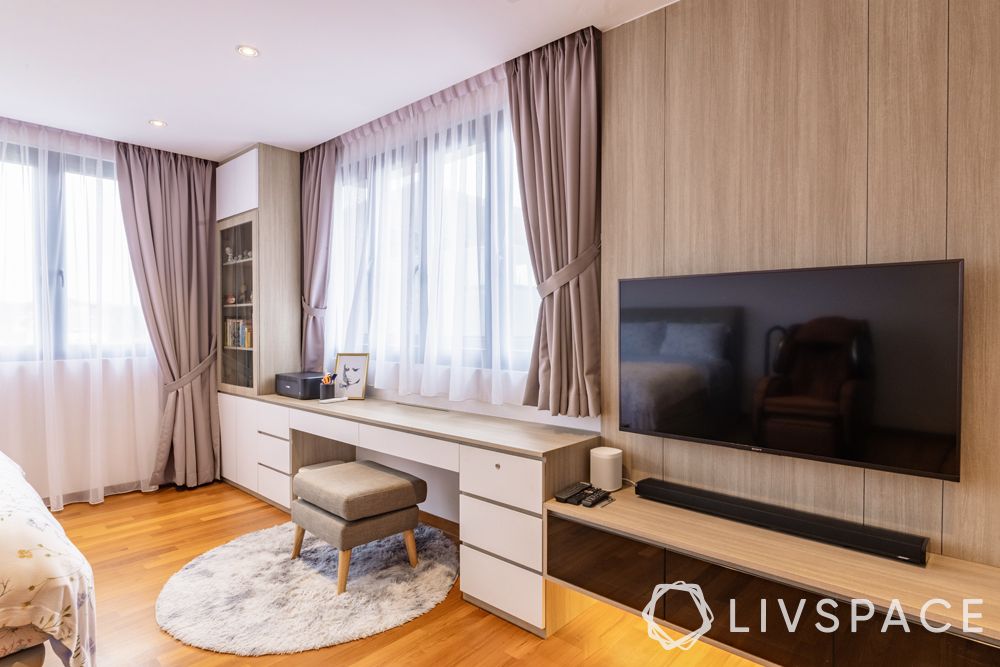 #1.2: Laminate Wooden Floor Tiles
Laminates are best employed in high-traffic areas like kitchens, living rooms, bedrooms and bathrooms. This kind of flooring is quickest to install, easy to maintain and are the closest wood-like tiles that are also the cheapest of wooden flooring options in the market. These however, are not very water resistant and if not water-proofed well, moisture can seep in and swell these wooden tiles. Since they are prone to fade colour overtime, mainly due to improper installation, many suppliers offer warranty on these laminates.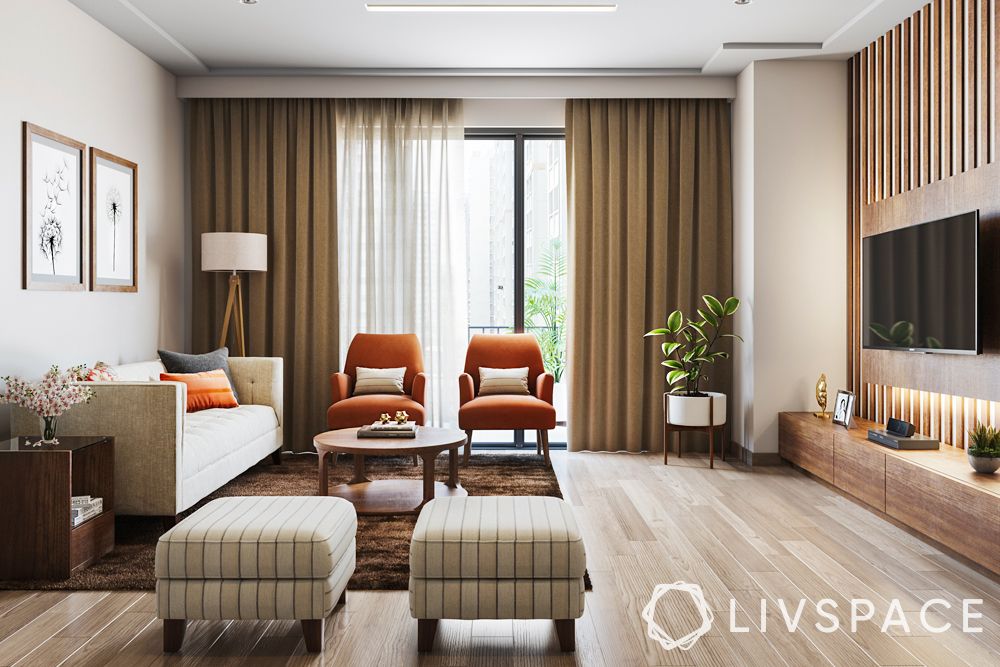 #2: Indoor Wooden Floor Tiles
There are many types of indoor wooden tiles like laminates, solid wood planks and engineered hardwood tiles. Depend on the foot-traffic on your floors, installation process and time, the climate, utility of the tiles and your budget to decide which one to choose for your house.
#2.1: Parquet Flooring
This is a designer wooden tiles flooring that is lays out in geometric patterns for great aesthetic results. Like all the wooden floor tiles, parquet tiles last for a long period of time and are easy to maintain. What's different is the robust texture of these tiles. You can lay them in triangular, square or rectangular patterns, resulting in a variety of textures on your floors. You can revamp and restore effortlessly by sanding down or by replacing of one or few of the tiles if needed. They are quickly becoming popular choices for living room floors as they are now available in all kinds of wood types and colours. The advancement in the field has also introduced bamboo parquet flooring for those who prefer eco-friendly materials and sustainable living.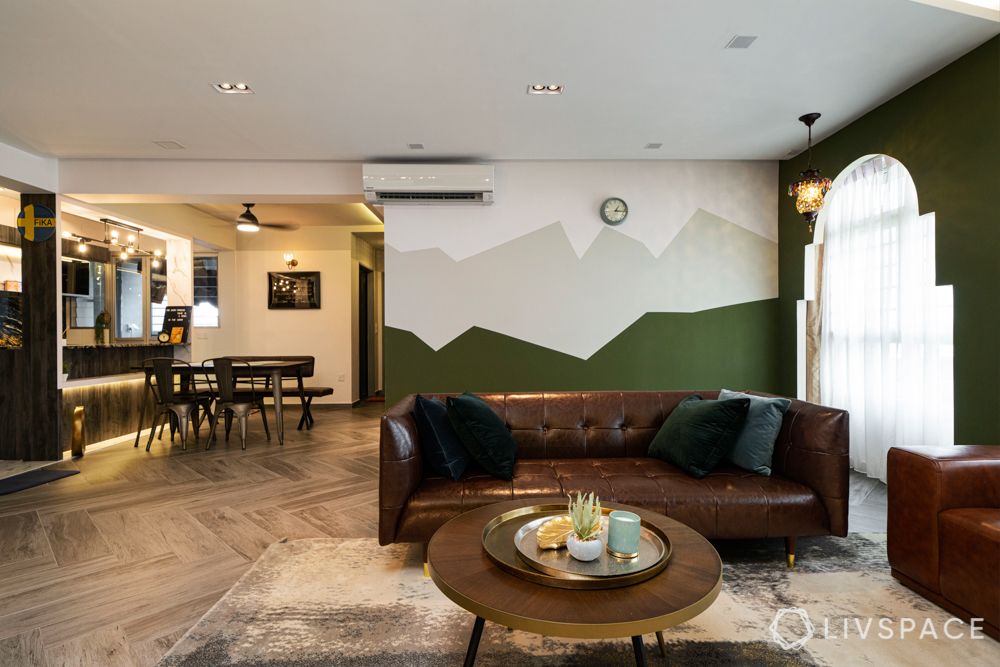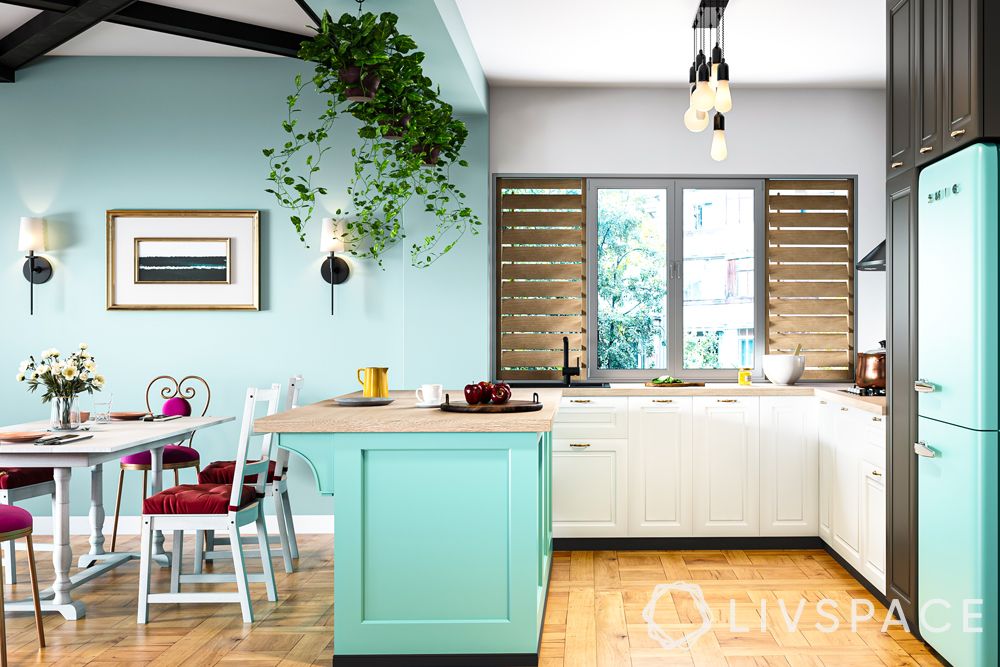 #2.2: Solid Wooden Planks
Solid wooden planks are expensive and relatively difficult to install. But they offer best fire and flood resistance when compared to any other wooden tiles. They are also a guaranteed way to improving your property value as real estate professionals might even place a premium on these wooden floor tiles for their longevity. Lasting for up to 100 years, these can be sanded down and resealed 3-4 times in their life span. These are usually nailed down to the concrete floor to avoid any moisture damage to the flooring. They are closely-packed, narrower planks as they are held together by tongue and groove carpentry.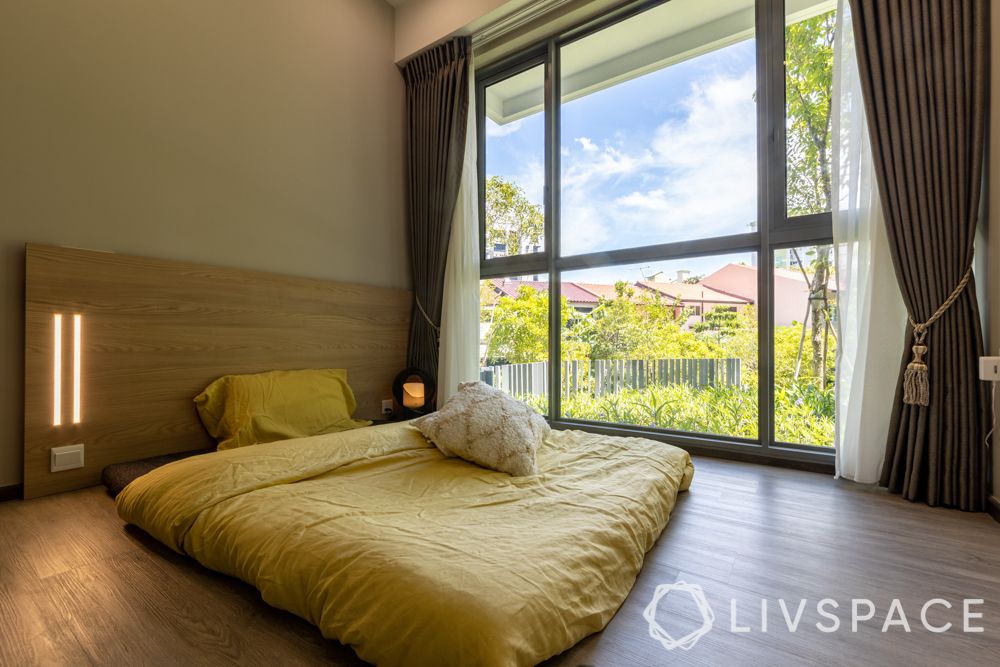 #2.3: Engineered Wooden Floor Tiles
Engineered wood is an ever-evolving technology with enhanced properties like being eco-friendly, hypoallergenic or combination wooden tiles. They are excellent moisture resistant floor tiles that can install over any kind of existing flooring. They last for 25 to 30 years and can be sanded once or twice depending on the top veneer thickness. These wooden floor tiles are relatively less expensive and are a great choice for humid climates. One other advantage of these layered floor tiles is the increased floor stability as compared to solid wooden tiles. It is difficult to distinguish between solid wood and hardwood flooring but engineered wooden floor tiles are generally wider and their thickness depends on the layers chosen by the owner.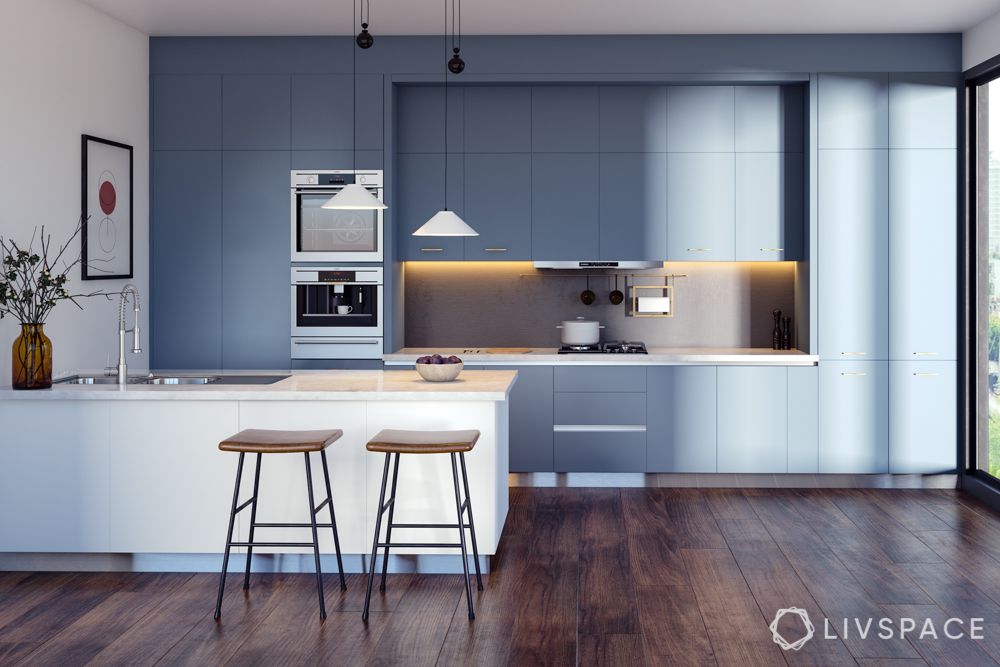 #3: Wooden Decking
Wooden decking for your balcony or your patio has a timeless appeal and is a great outdoor purchase. The initial cost of solid wood decking can be high, but since these wooden floor tiles are highly durable, it offsets the lower total investment. We also recommend it over cheaper plastic wooden tiles flooring as caring for these composite tiles can be exhaustingly difficult.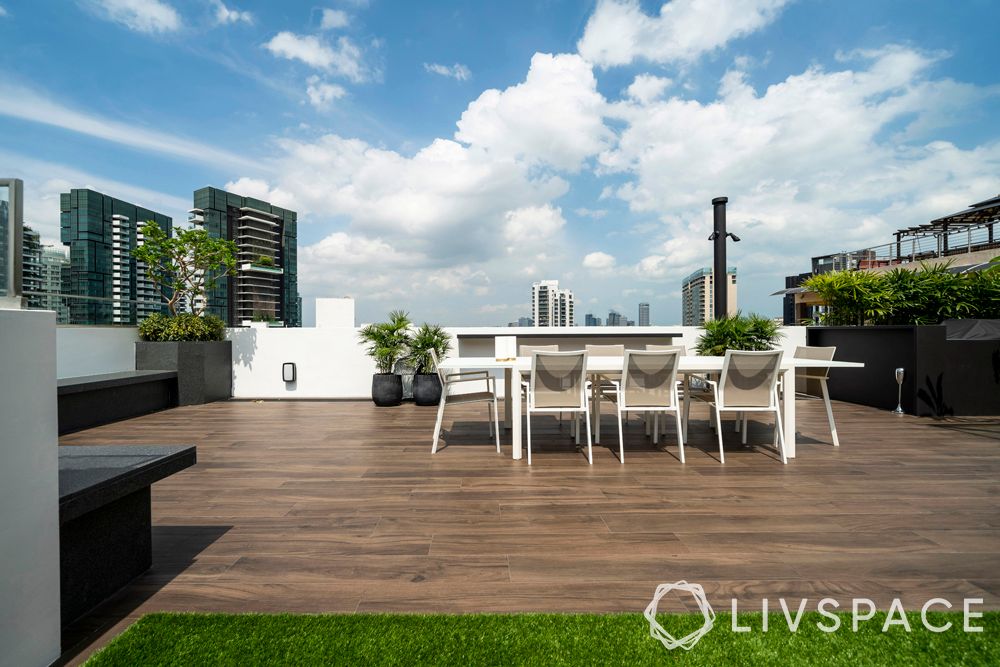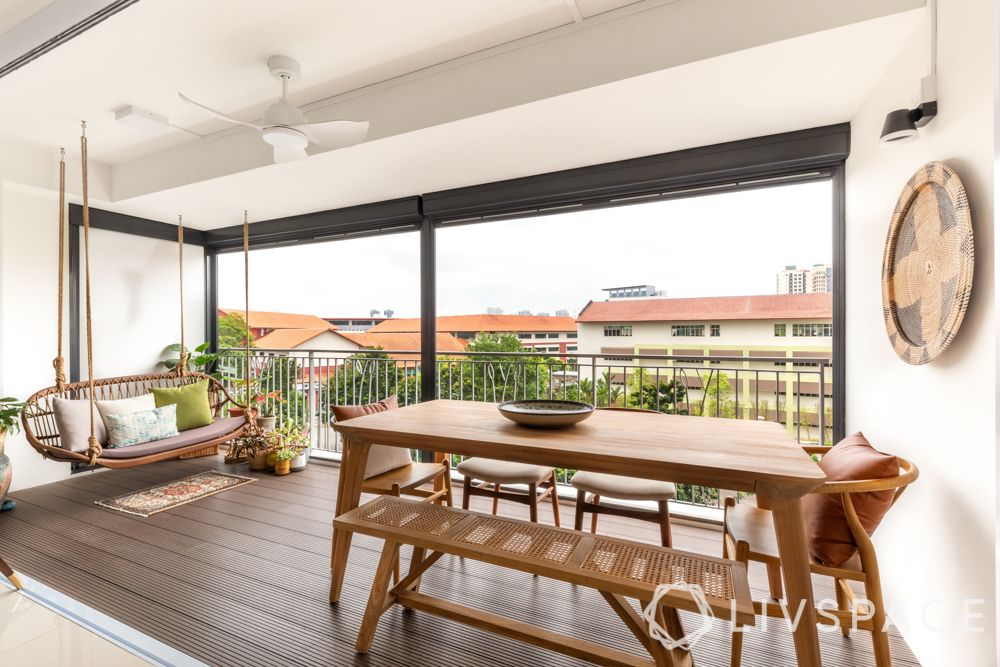 #4: Wooden Tiles on Accent Walls
The usage of wooden floor tiles on walls is fairly new but homeowners have started using tiles on accent walls in living rooms and bedrooms. The selling point here is that these hardwood tiles improve air quality and acoustics indoors. These wooden tiles don't trap dust, pollens, pet hair and other common allergens, thereby benefitting people suffering from frequent allergies.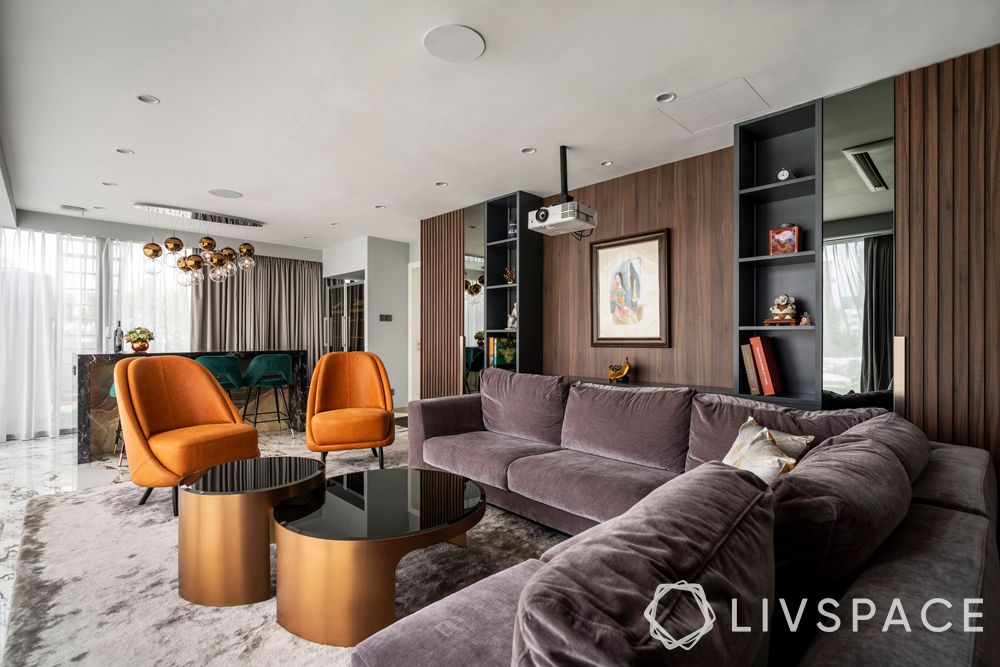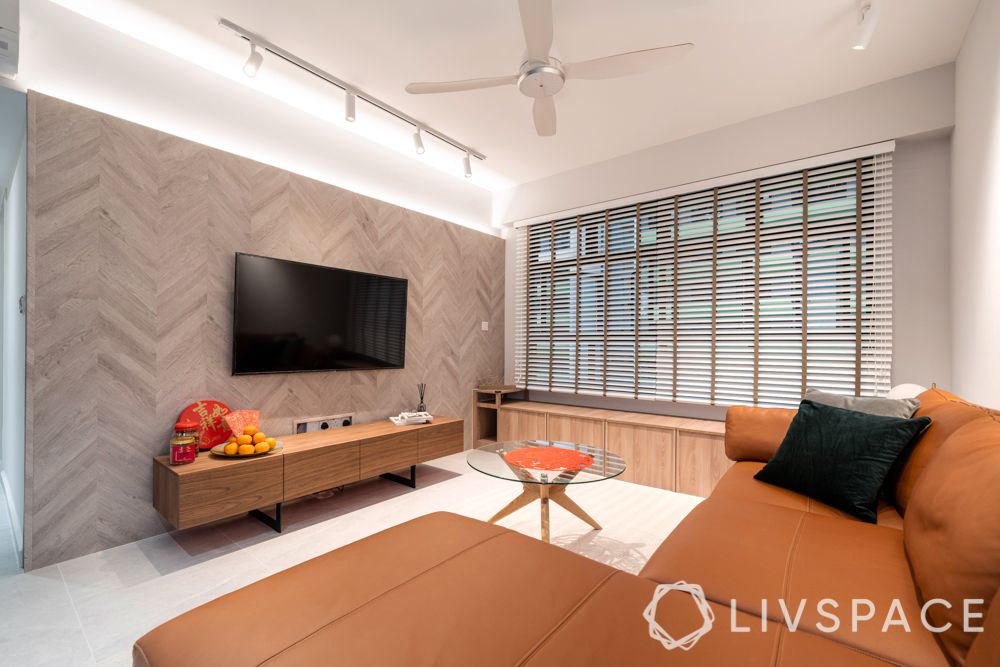 #5: Wooden Tiles on the Ceiling
These simple-to-install and disassemble ceilings fulfil aesthetically, acoustically, thermally and ecologically. These wooden ceilings can add an elegant definition to the room space while hiding all the electric cables. The ceiling design of your wooden tiles can also determine what more it can do for the room. For example, dark ceilings reduce room height but add depth to the room. Whereas, light colour ceilings add overall volume and promote illumination in the space.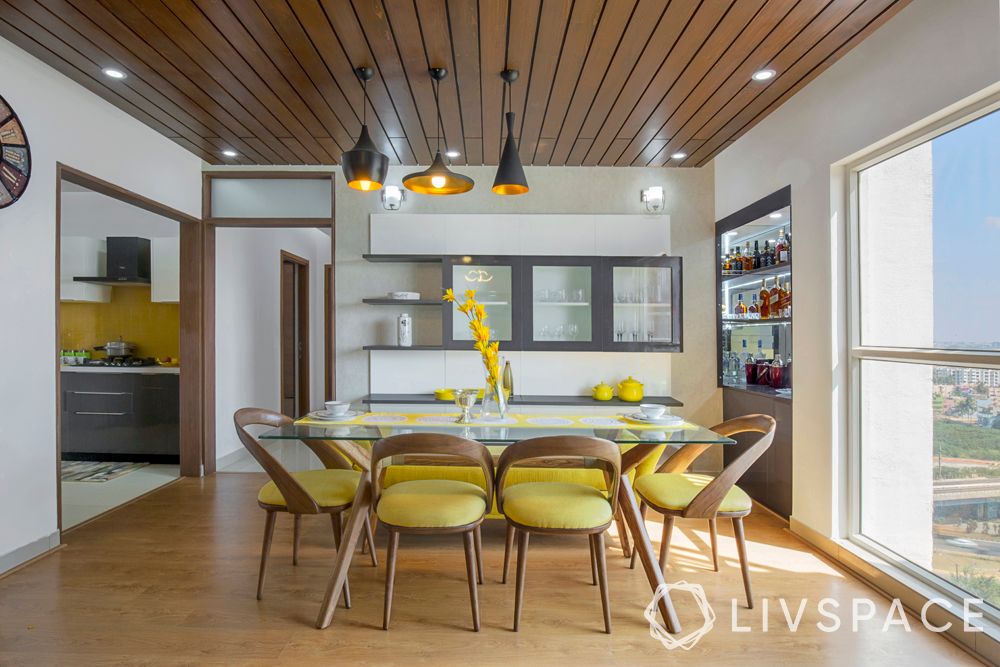 #6: Wooden Floor Tiles in Bathrooms
Best believe us when we say there are bathrooms that are completely finished in wooden tiles. It is a trend that is picking fast and is here to stay because, well wooden floor tiles last for extremely long time. These tiles don't fade colour, are extremely strong and manage to make the spaces seem much larger, effortlessly.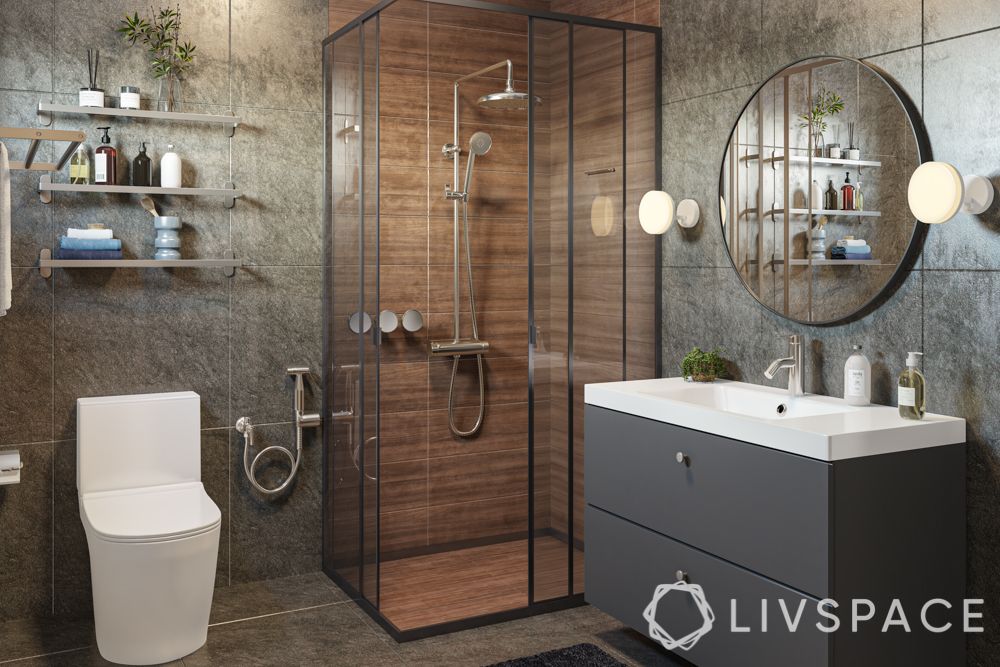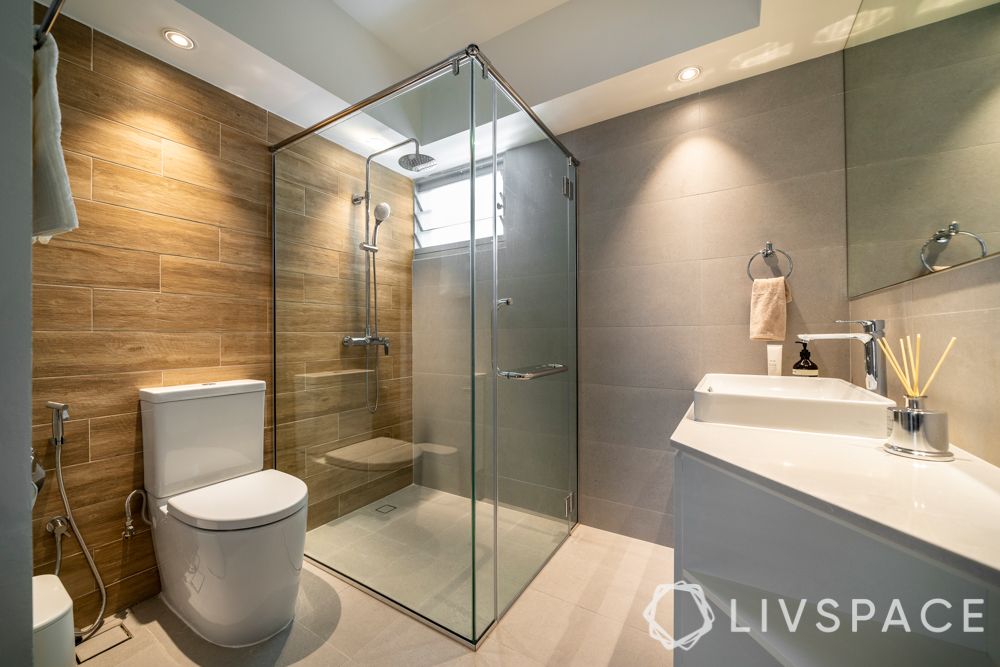 How Can Livspace Help You?
We hope you found our ideas useful! If you want your home to be just as beautiful, then look no further. Book an online consultation with Livspace today. Delivering safe home interiors has been our No. 1 priority. Click here to find out how interiors are being delivered following all safety protocols.