Every hallway tells a story. When guests visit, you can set the tone of their experience with each aspect of decor, from wall colours to the choice of hallway pictures. On the other hand, passages on the upper levels of your home are great for a display of family photos. Take a look at these innovative and smart ideas that may inspire a hallway remodel!
Passage Design Ideas #1: Mirror, Mirror, on the Wall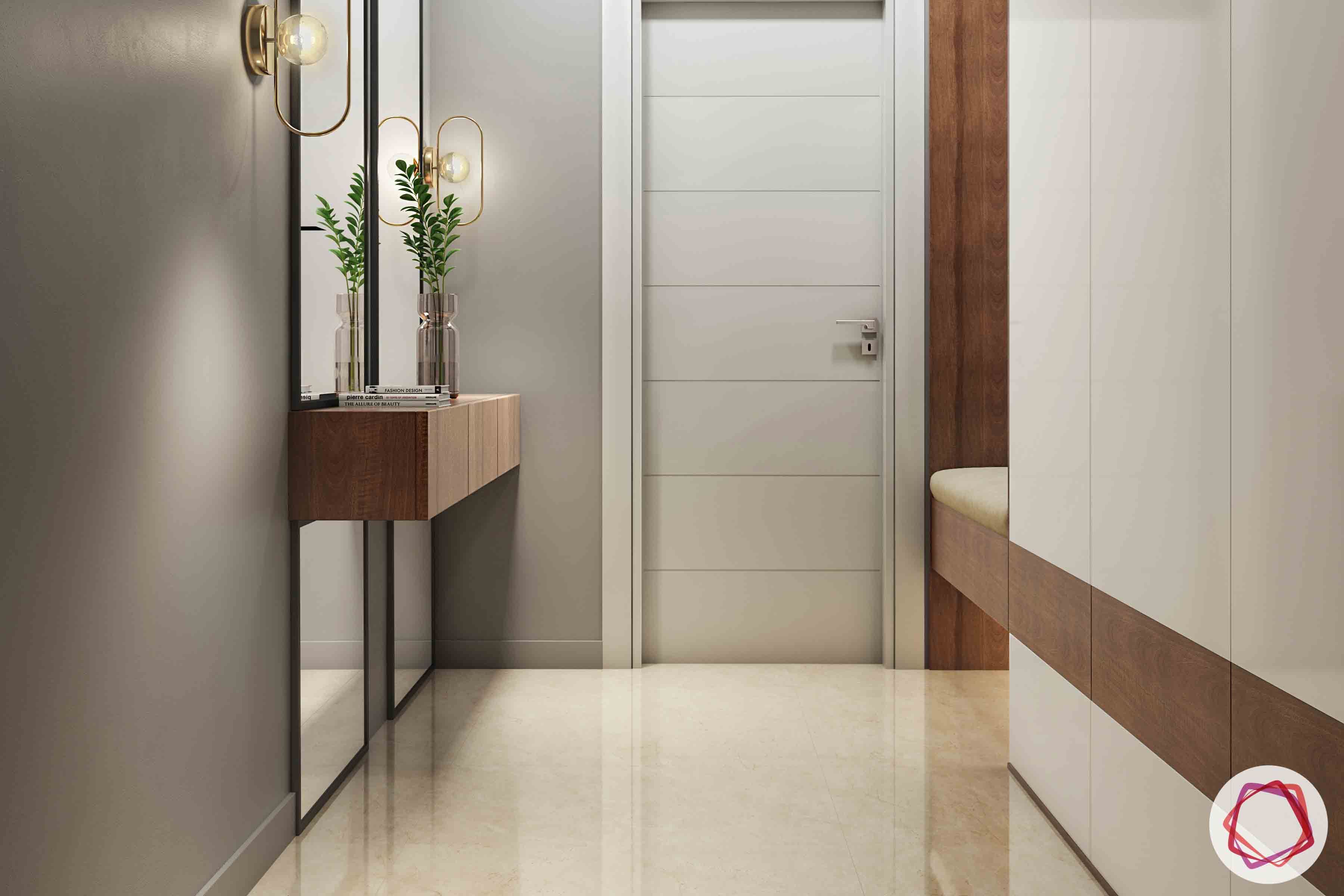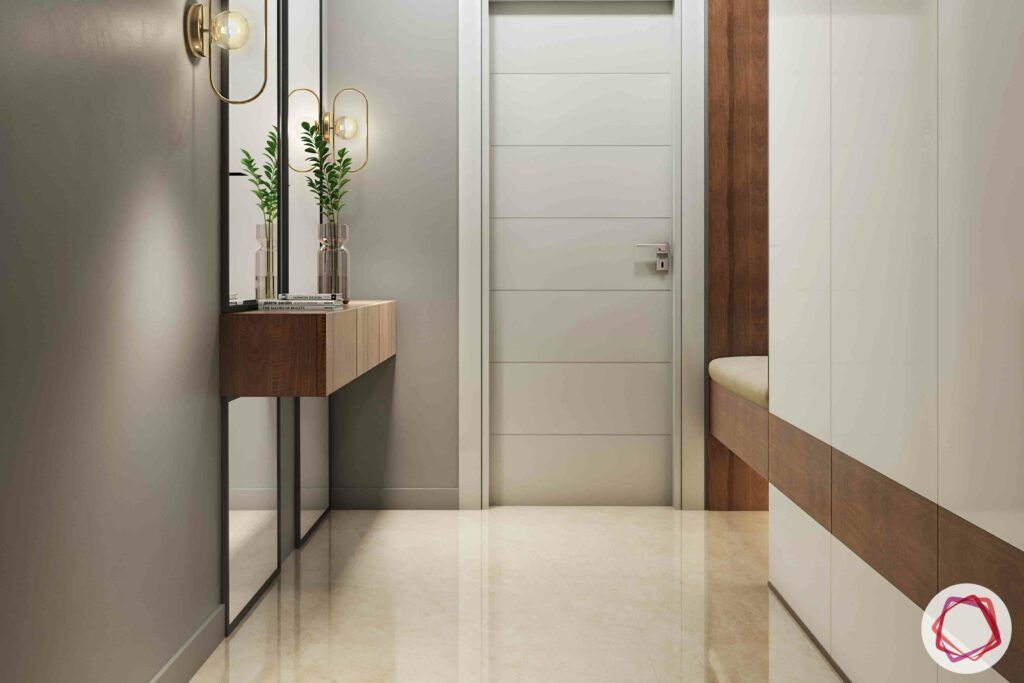 Of all the ideas to decorate your passage, installing a full length mirror is an infallible way to create the illusion of space and brighten up what might otherwise be a dark walkway. To take it up a notch, install a single wall shelf across the mirror and add a floral arrangement or a curio.
Passage Design Ideas #2: Cosy Conversation Starters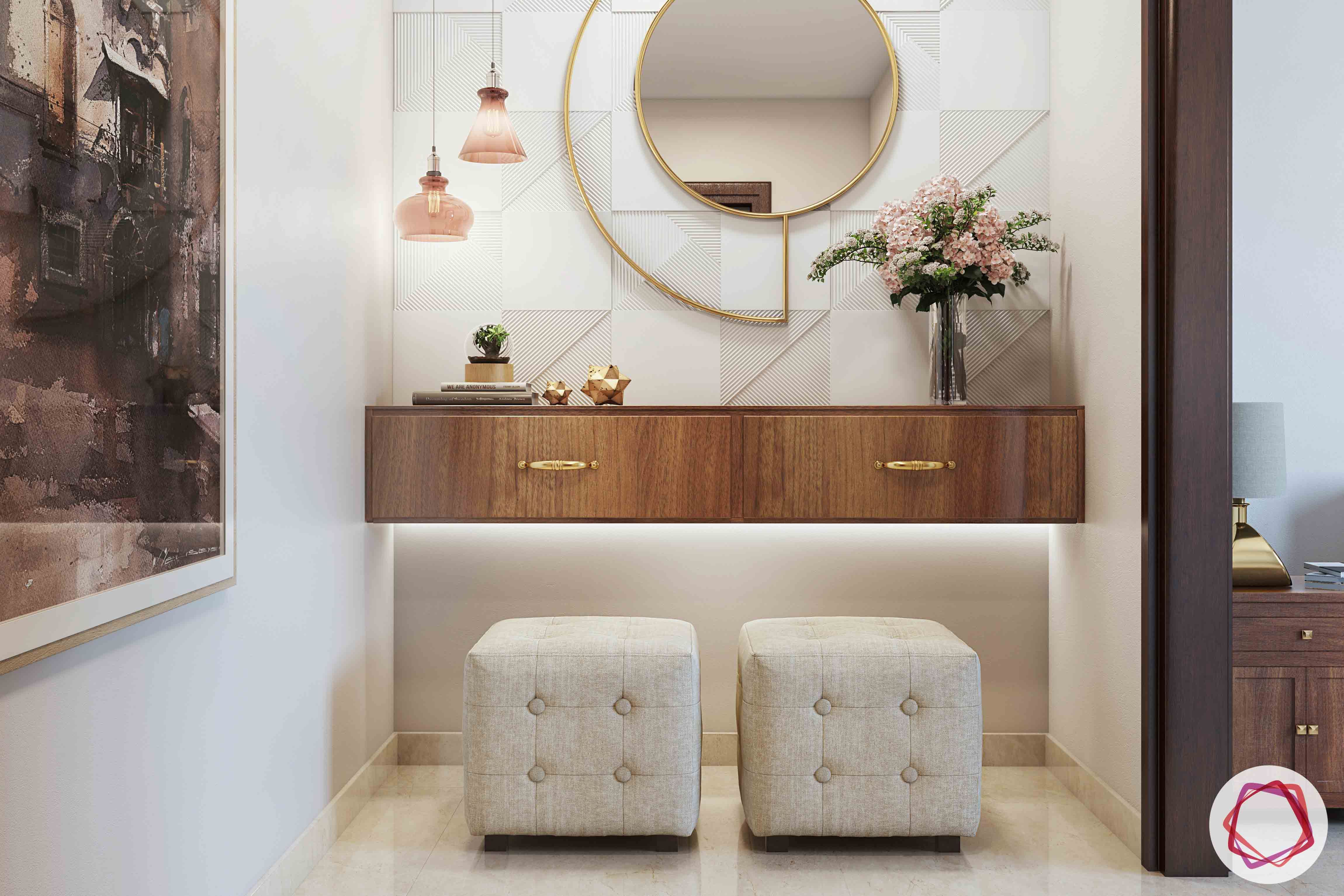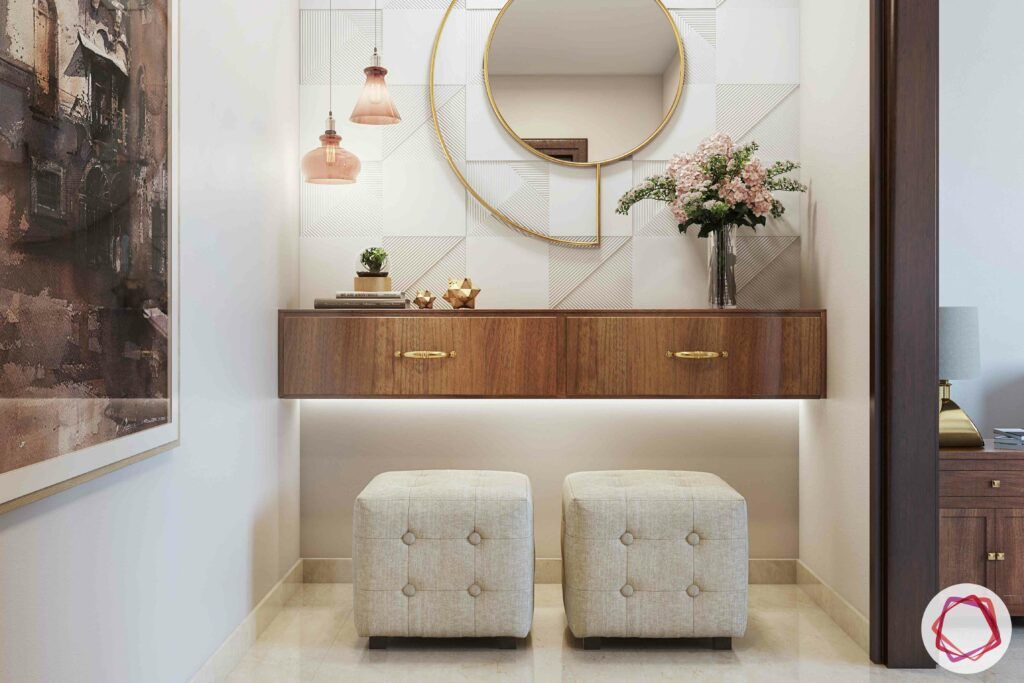 If you have a spacious hallway, turn it into a cozy space for conversations. With warm lighting, comfortable seats and hallway pictures to set the tone, you could even turn it into a date night corner. A simple round brass-framed mirror can be your pièce de résistance to complete the look.
Passage Design Ideas #3: Wooden Delight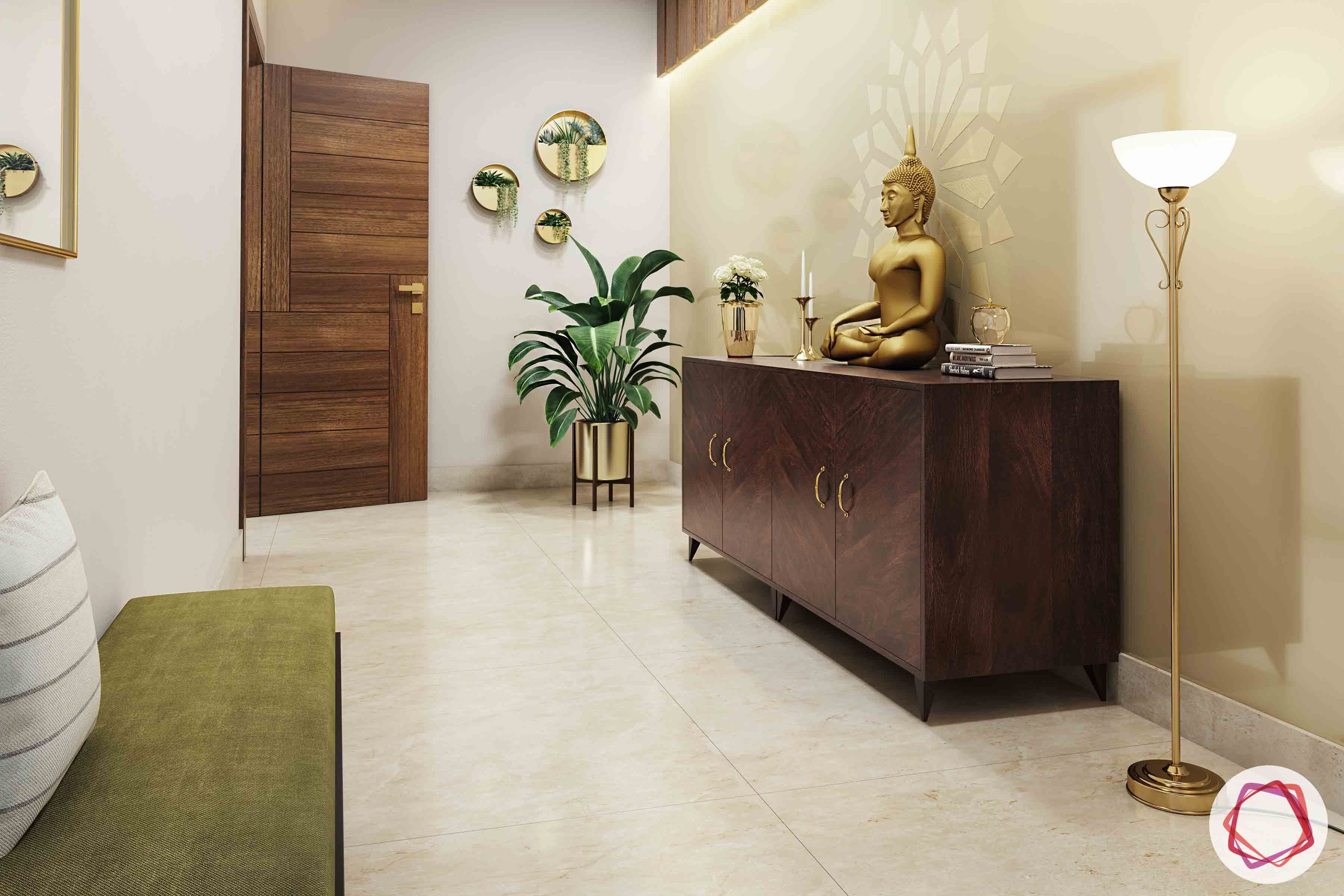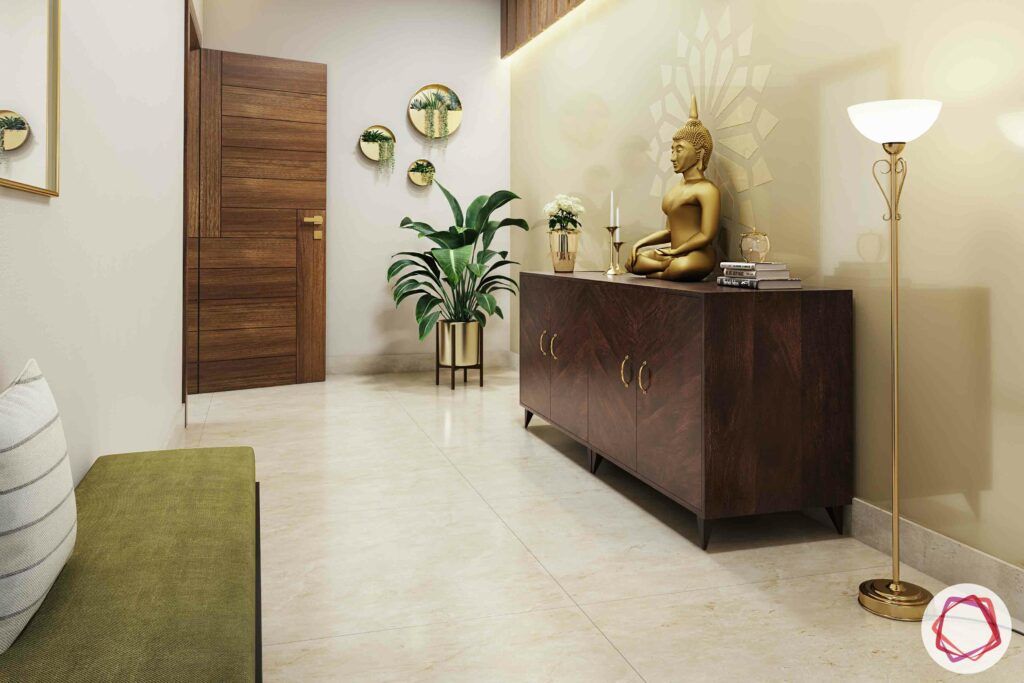 A monochromatic passage wall can be offset with mahogany ceiling panels and a matching wooden footwear cabinet. Enhance the mood with a touch of brass and your hallway will come alive. Your design ideascould also include a simple potted plant and a classic Buddha statuefor a calm and tranquil vibe.
Passage Design Ideas #4: A Dash of Colour for the Daring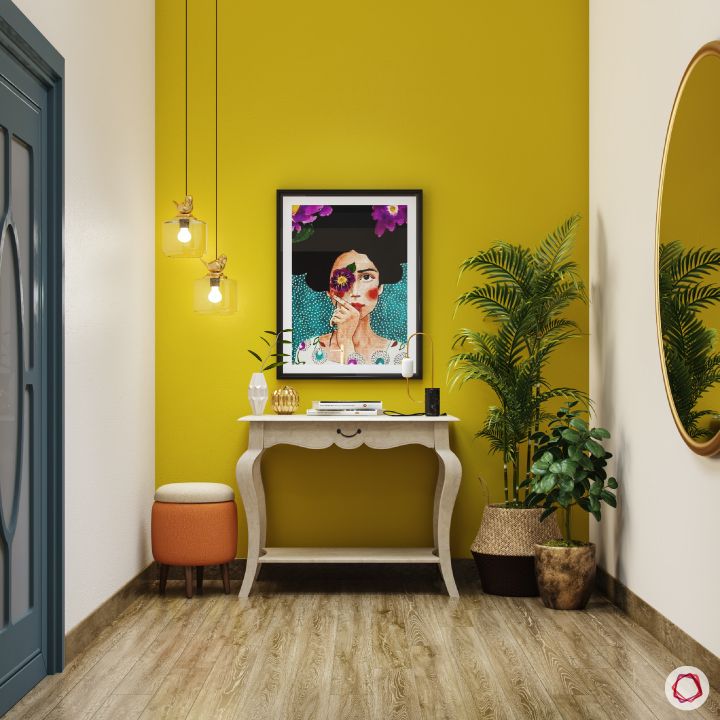 Stray away from tried and testeddesign ideas and make a statement with an accent wall. Imagine playing around with a mustard yellow wall beside a deep blue door. Hallway pictures, along with a pinewood console and rustic pendant lights, add some quirkiness of the setting.
Passage Design Ideas #5: Flaunt your China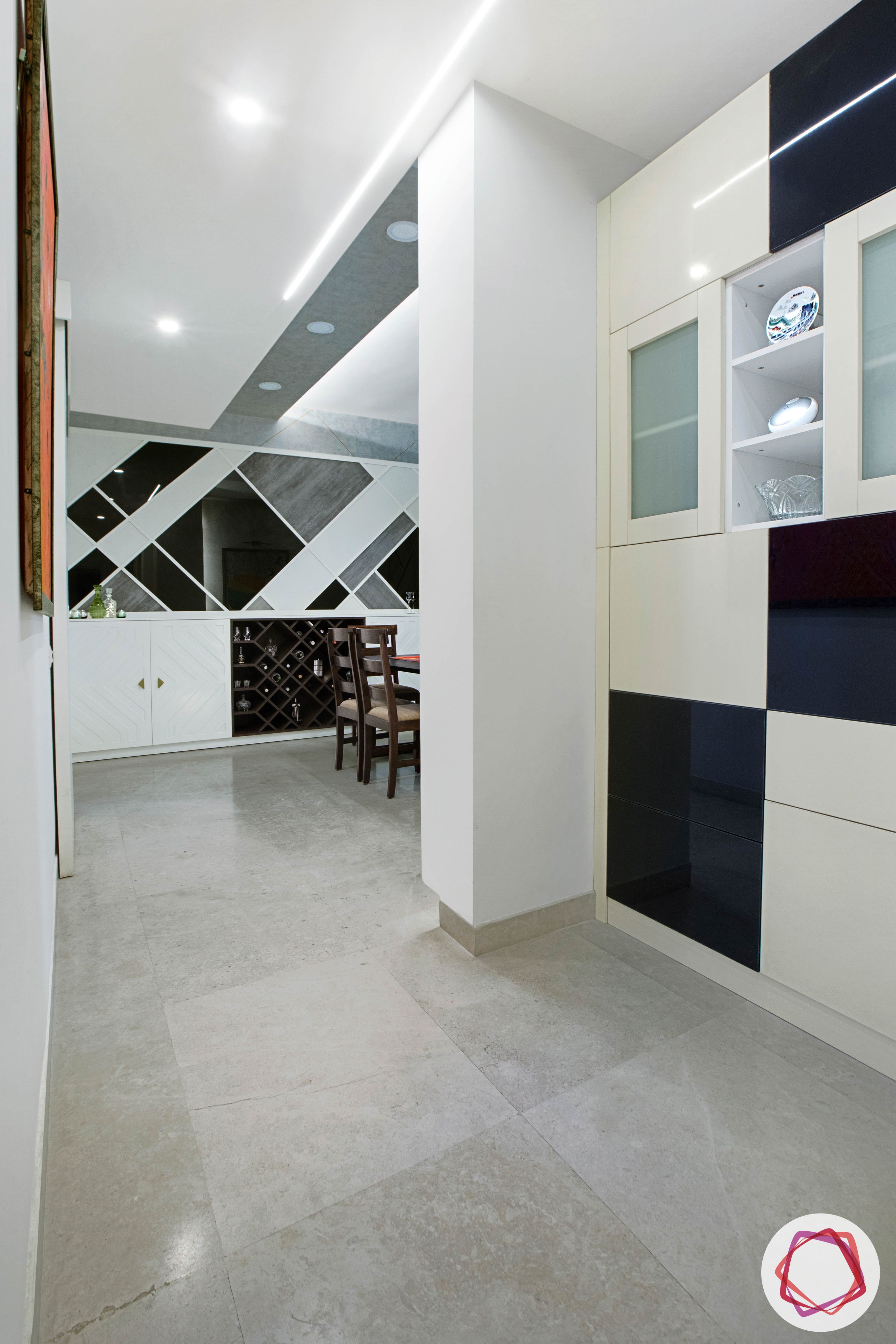 One of the simplest ways to design your passage is to convert your crockery into decor, and display your finest china in the hallway. Take inspiration from this Livspace home that has merged form and function, to flaunt plates, cups and teapots.
Passage Design Ideas #6: The Hall of Memories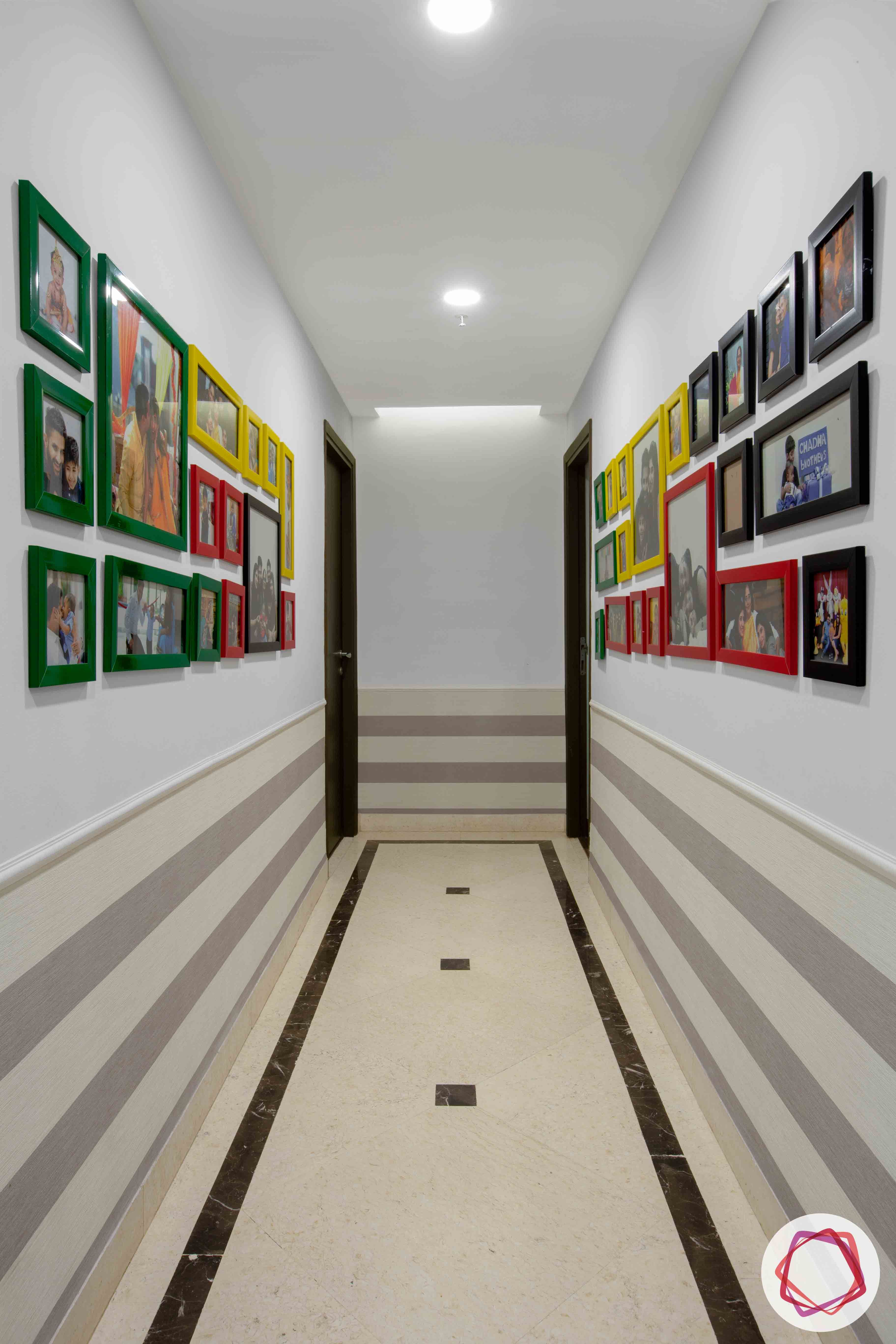 Turn a long passageway into a timeline with pictures of your family's most cherished moments in multi-coloured frames. This is definitely one of those design ideas that are timeless, and you can never go wrong with it.
Passage Design Ideas #7: Embrace Minimalism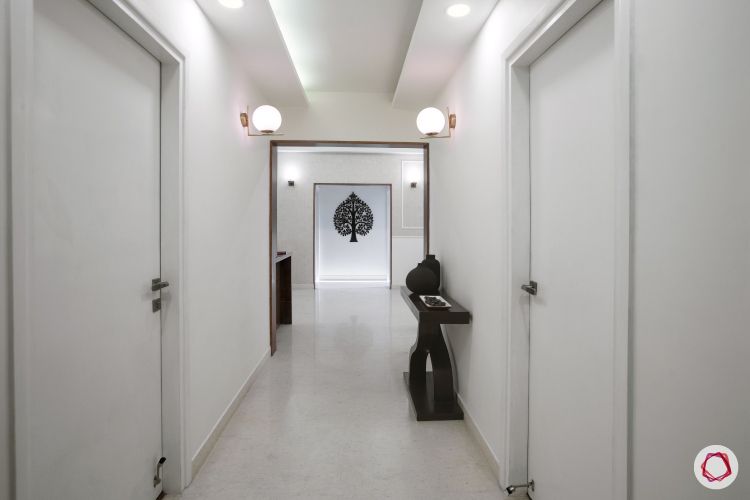 In true Scandinavian style, this Livspace home proves that sometimes, less is more. The white toned walls, clean lines and black embellishments lend a sophisticated and minimalist look to this passage.
Passage Design Ideas #8: Say it with a Statement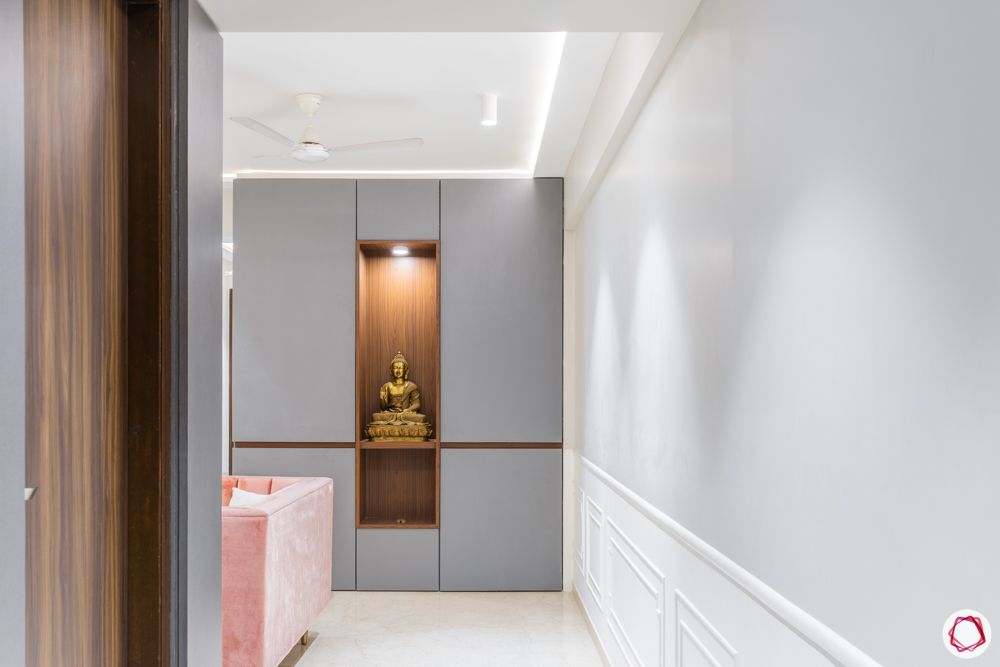 Open your passage with a statement. Think focal point combined with minimalism for a clean and powerful entry. And highlight it with a spotlight to complete the look.
Passage Design Ideas #9: Say bye to Clutter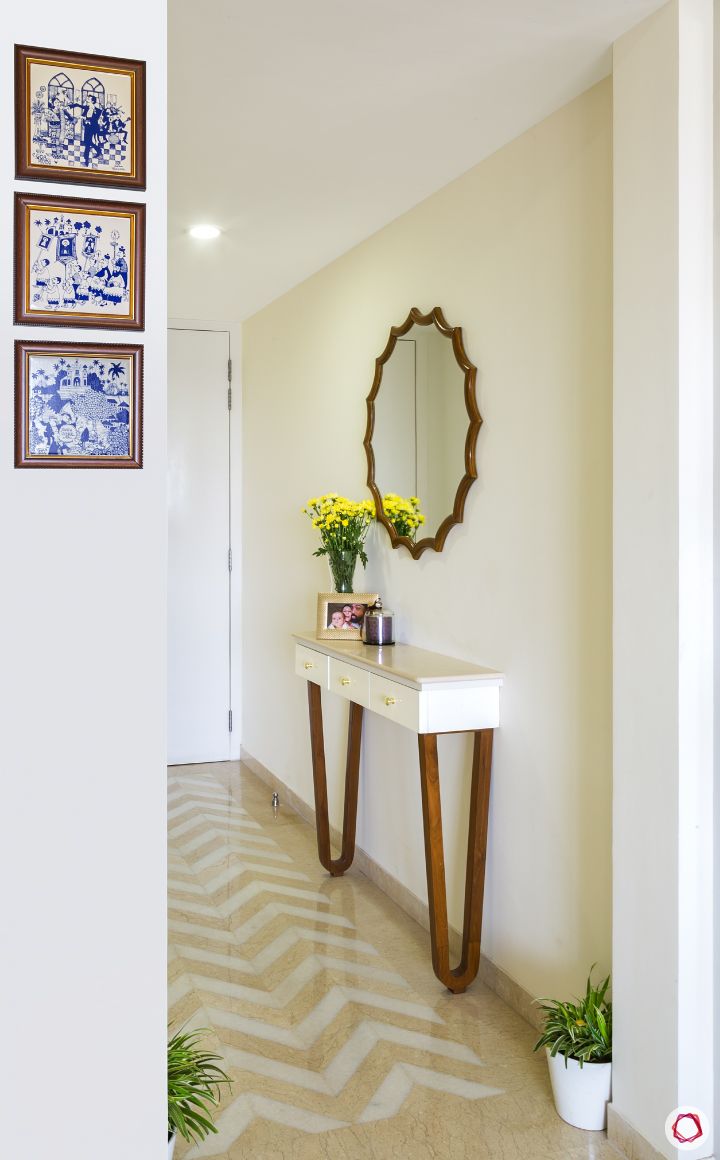 A sleek console in a narrow passageway can lend an elegant look, without cluttering up the space. Framed hallway pictures and mirrors can brighten up the space, while small potted plants complement the graceful setting.
Passage Design Ideas #10: Whimsical Wonder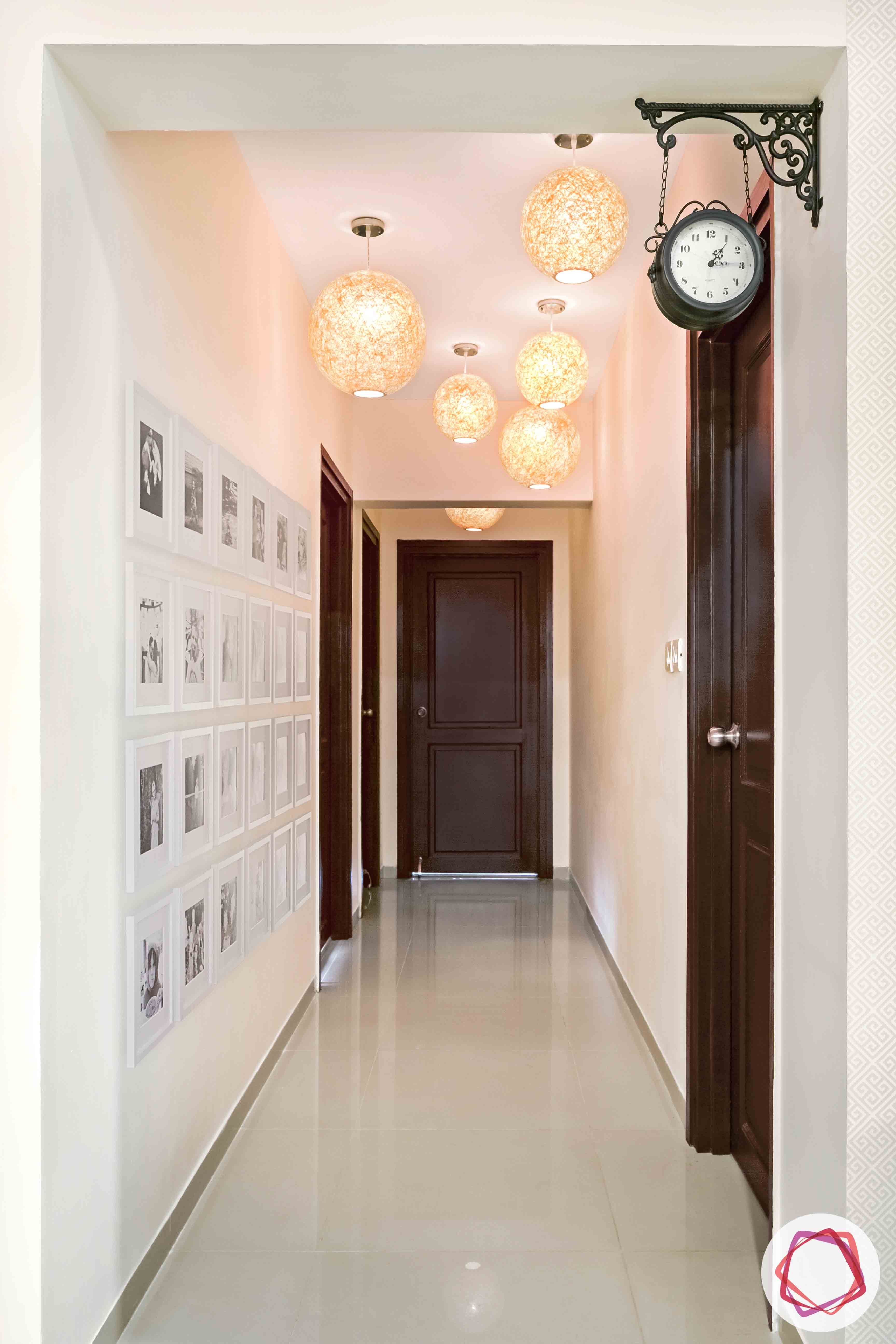 Globular pendant lights like these create a magical aura and make the ceiling appear taller. Adding an antique clock, hallway pictures, moulding and grooves will leave you with a Hogwarts-like sense of wonder and joy!
Send in your comments and suggestions.