So you've just got your own HDB resale and now you're planning to renovate it to your liking. Let's discuss kitchens today. What is a kitchen renovation going to cost you? This is a very common concern among homeowners in Singapore. Whether you want to redo your entire kitchen or renovate it in parts, you must know the details of what you are going to be spending on.
With inputs from Sheik Abdul Kader, Senior Interior Designer at Livspace, we have created this guide to help you understand the things that you should consider before getting your kitchen renovated and to give you certain budget indications.
Table of contents
| | |
| --- | --- |
| 1. | HDB resale kitchen renovation rules |
| 2. | Factors that determine the cost of your kitchen renovation |
| 3. | Things to keep in mind before renovating |
| 4. | Kitchen renovation budget estimates |
| 5. | Financing options |
| 6. | Tips to reduce the renovation cost |
#1: You need to know HDB resale kitchen renovation rules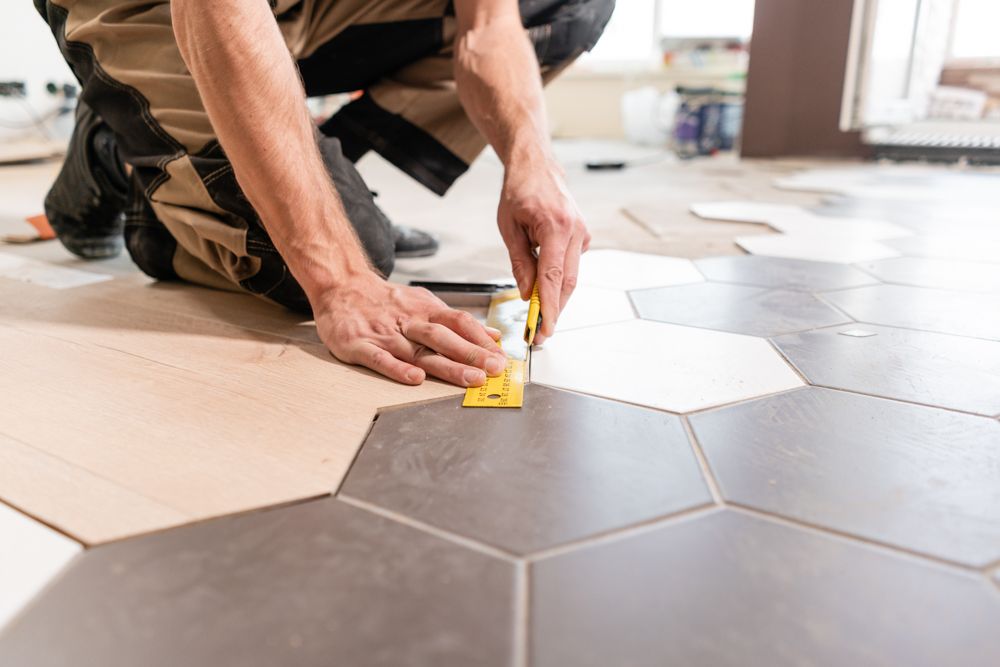 Before you even start renovating any portion of your HDB, in order to avoid any uninvited trouble, you must know certain rules that are laid down by the government. While general rules include the kind of contractors you can engage with and the sort of hacking activities that can be carried out in an HDB along with approvals, there are certain rules and regulations that are specific to kitchen renovation:
For plumbing: Make sure you only engage with a PUB (Public Utilities Board) registered plumber.
For pipes: When you are renovating your kitchen, you are not allowed to have any new pipes that are concealed. All new pipes have to be external.
Timing: General renovations can only be carried out between 9:00 A.M. and 6:00 P.M. on weekdays and Saturdays.
For flooring: A waterproofing membrane is laid on the cement screed before laying floor finishes in toilets. This prevents any water leakage from going through the flooring to the ceiling of the flat below yours. Therefore, if hacking floor tiles is required then you should do due waterproofing to prevent water leakage. Furthermore, the toilet floor and wall finishes provided by HDB/developer must not be replaced for a period of three years from the completion date of the block for this reason. You can, however, lay new toilet floor finishes over the existing floor finishes using adhesives.
#2: Understand the factors that determine the cost of your kitchen renovation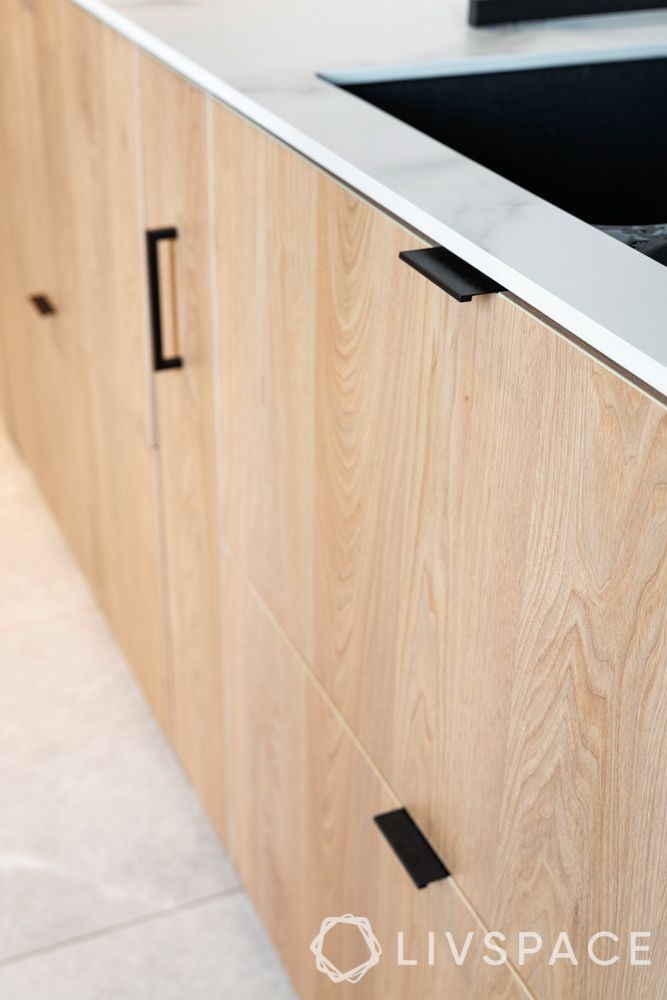 There are two types of renovation—partial and complete. Of course, these are the major factors that will affect your kitchen renovation cost. Sheik has listed down some absolutely common and major factors here:
First, decide what's going to be kept intact and what's going to change.
If you only require dismantling of old cabinets and installing new ones, you will incur the cost of hacking and getting new cabinets. The length of new cabinets will determine the cost.
If you are looking at a full revamp, then you will have to factor in the cost of hacking the tiles, getting and installing new ones, plus labour charges. Also, add the cost of installing new cabinets as well.
Since the kitchen is considered as a wet area, waterproofing and ponding (application of static pressure by pounding water on the internal face to detect water leakage) tests should be done properly. This will also add to your cost.
Lastly, post-installation, there is haulage cost and cost to acid-wash the tiles too.
How to find out what sort of kitchen cabinets are perfect for your requirements? Click here.
#3: Things to keep in mind before renovating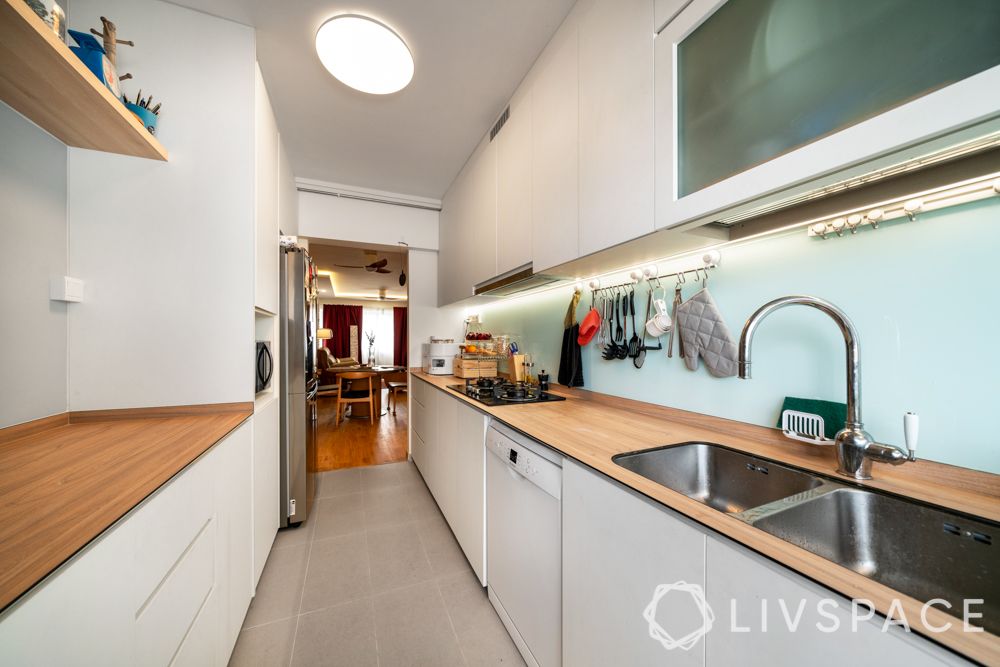 There are five major things that you should take into consideration before estimating your kitchen renovation cost, according to Sheik:
Space: The space that you are dealing with should definitely be measured well, such that you know how much staff will be needed for the renovation. More space would mean more staff, more equipment and subsequently more labour hours.
Layout: Check out the layout that is provided in your HDB kitchen and it should be something that you can work with. A change in layout would mean huge costs.
Type of storage: Before you get your kitchen renovated, keep a rough estimate of your storage requirements. Because you will eventually realise that this plays a major role in determining your kitchen renovation cost.
Type of stove: Note down the type of stove you need—induction or gas.
Type of kitchen: Are you a regular at cooking or is your kitchen going to be more like a show kitchen? Heavy cooking involves a lot of things that will add to your kitchen cost. So make sure you make this decision beforehand.
Find out which kitchen layout works best for you by clicking here.
#4: Kitchen renovation budget estimates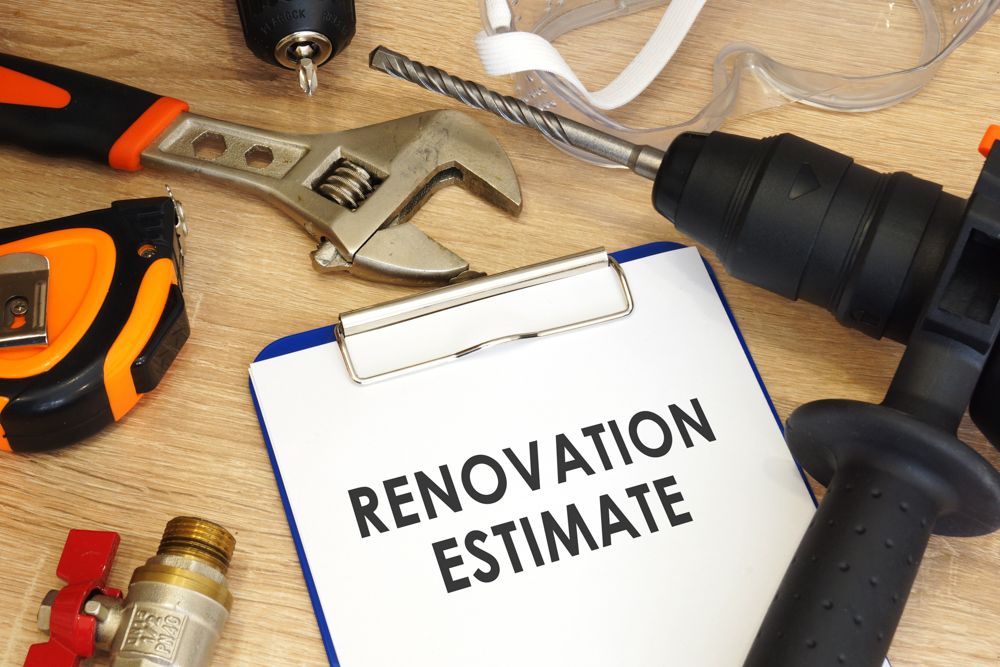 Your kitchen renovation budget is a sum total of a lot of factors, but to give you an idea, if you are only looking at carpentry work, then you can expect to spend around S$5,000. On the other hand, if you are looking at overall hacking and remodeling, then you will end up spending something in between S$10,000 – S$15,000.
#5: What are the financing options?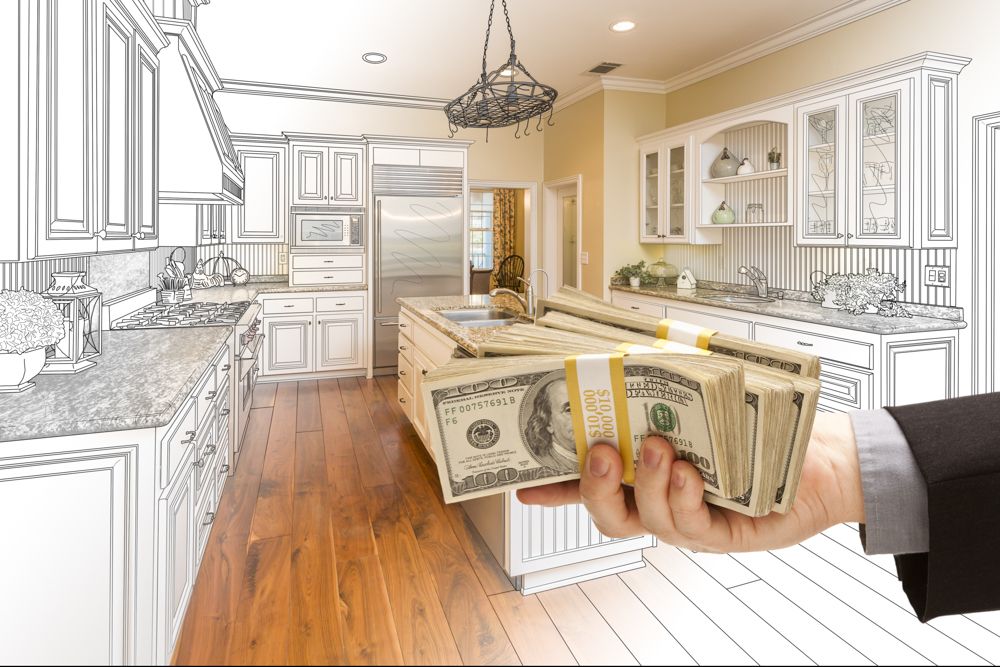 There are two ways to finance your renovation—bank loan and your own savings. You can also use a combination of the two by opting for a renovation loan. Certain banks provide renovation loans upto S$30,000 which require you to provide a renovation contract to apply for it. This is done to make sure that the money is being used solely for renovation purposes.
There are around 4-5 banks in Singapore that provide loans for renovation projects. However, if you choose to engage with Livspace for your kitchen renovation, we have a tie-up with Maybank, which provides 0% interest-free loan.
#6: Tips to reduce the renovation cost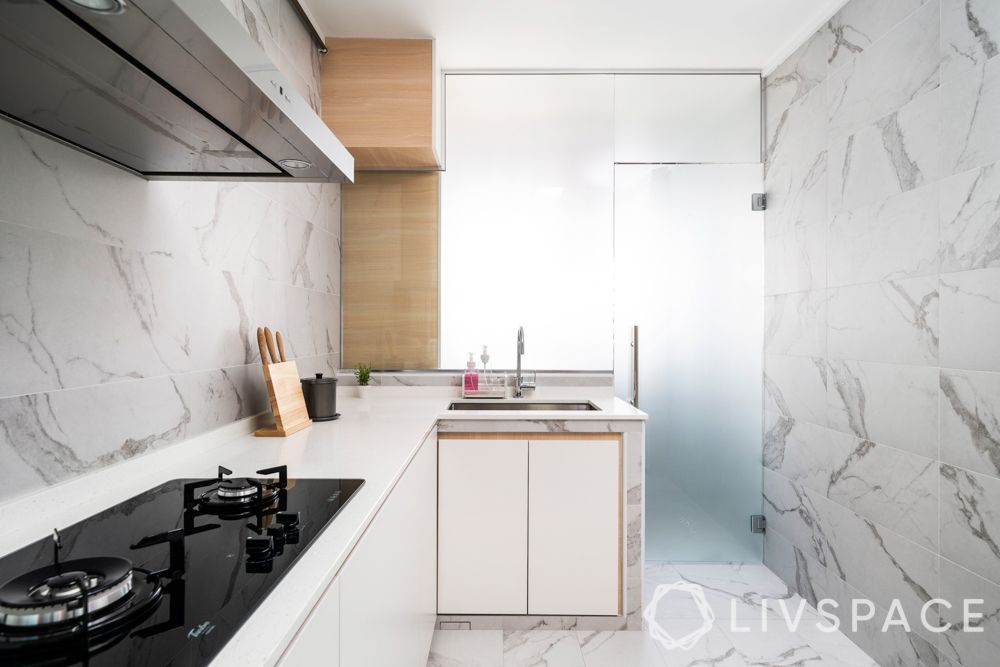 While there are many ways to save money on kitchen renovation, here are some quick pointers:
Save up on materials: Of course, opting for budgeted materials for the countertop and backsplash will go a long way in reducing the overall cost of renovation.
Carpentry designs: Choosing a relatively simpler design for carpentry is a great way to skimp on the budget. It does not need to look boring but just needs to be less complex.
Tile work: Save up on a huge cost by simply overlaying tiles instead of completely hacking and installing new ones.
These are the major touchpoints which you absolutely need to keep in mind while deciding the cost for your kitchen renovation. If you want to know about the entire home, check this out: HDB Renovation: 6 Must-know Steps to Begin (2020 Pricing Included!)
You can also check out toilet renovation cost for more cost guides.
Send in your thoughts and suggestions to editor.sg@livspace.com.