In the era of open layouts, privacy is something we can't afford to overlook, which is why partitions play such a significant role in homes today. But they do more than just offer privacy; the right kind of partition designs help to divide a space, create clean lines and even elevate the aesthetic of your home. Those who want to clearly define space in their living room without using walls will need something different. You can rely on sleek partition designs to demarcate spaces without cutting it off completely.
Here are some stunning partition ideas (based on types) for your home
Partition Type #1: Fixed partitions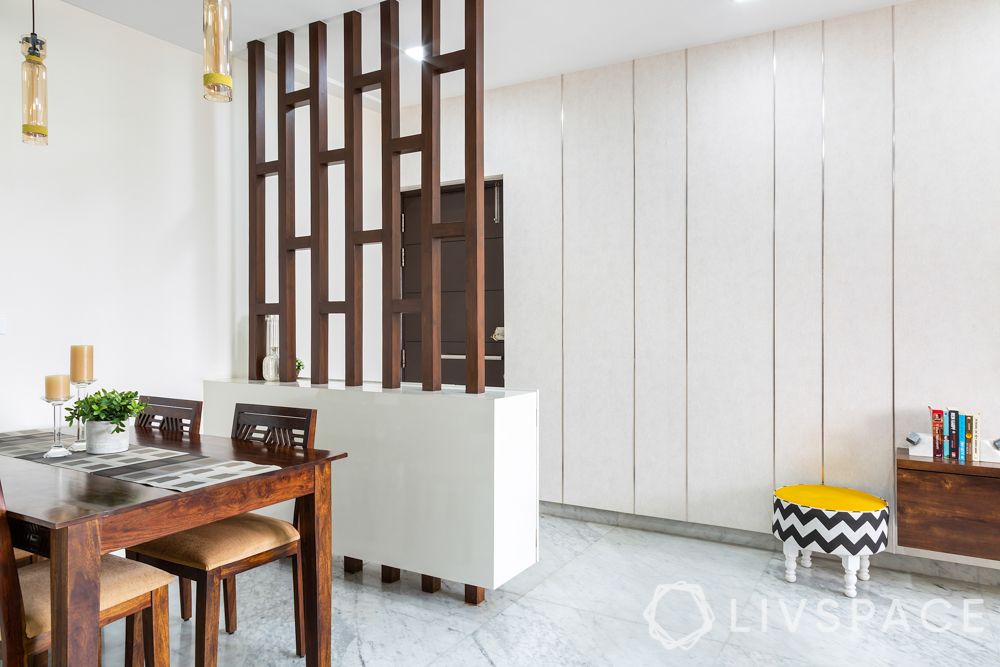 These are great in spaces where kids and pets are constantly running around. The chances of such a partition falling or moving from its dedicated place will be minimum.
Partition Type #2: Folding and sliding partitions
Ideal for homes, these can accommodate more guests and instantly make your home look spacious and bright. Studio apartments also benefit from this stunning divider. You can choose from sliding or folding options.
Partition Type #3: Stand-alone partitions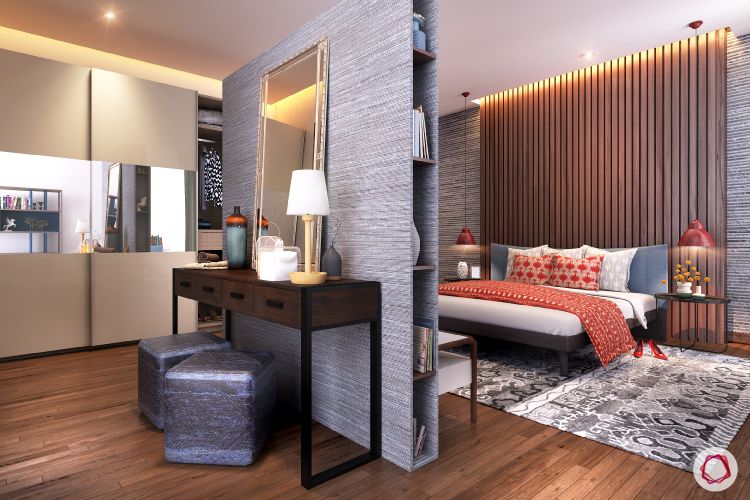 The beauty of these partitions is that they can be shifted to any part of the house. Even layout changes can seem like a breeze — all you need to do is lift it and place it in a new area.
What kind of partitions to use?
#1: Wooden slats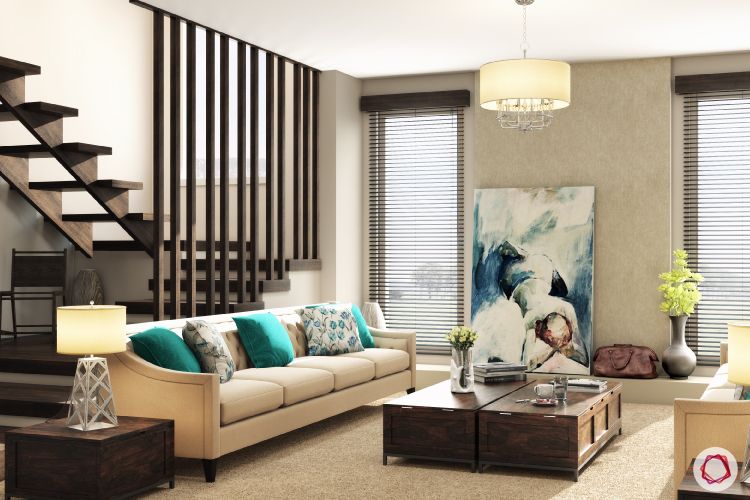 Wooden slats give the space a warm look even as they demarcate the areas. You can choose to place the slats close to each other for better privacy. The choices here are ample — you can paint wooden beams or simply increase the size to give it a fancy touch.
#2: Lattice dividers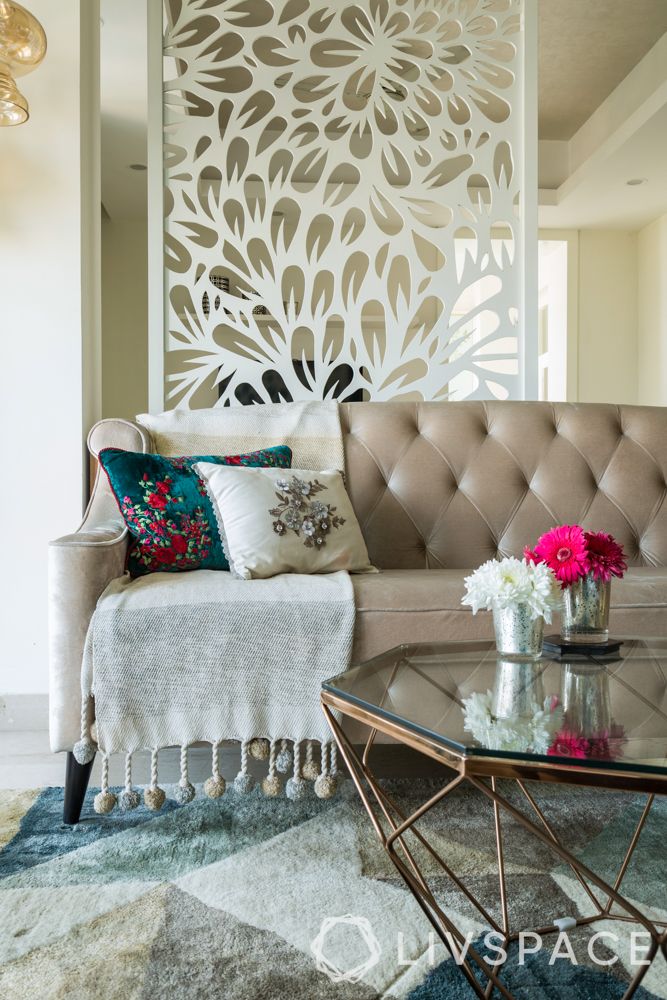 It's hard to resist the beautiful lattice patterns that are available in the market. These intricately designed partitions can enhance the beauty of your room while keeping the look graceful and chic. There are multiple designs to choose from, making it an interesting option for your home.
#3: Glass partitions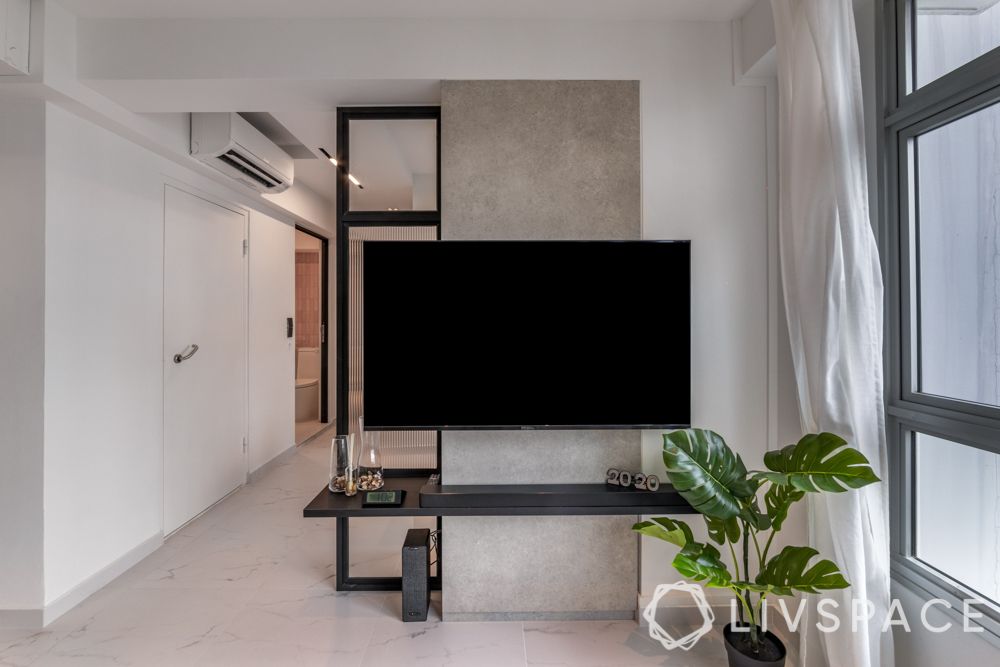 Glass works great in creating boundaries while keeping the aesthetic visually light. It's a great choice in homes where the lighting options are meagre; it lets in a smooth flow of natural light. Here, the glass partition helps to complete the layout, which would have otherwise looked awkward.
#4: Metallic partitions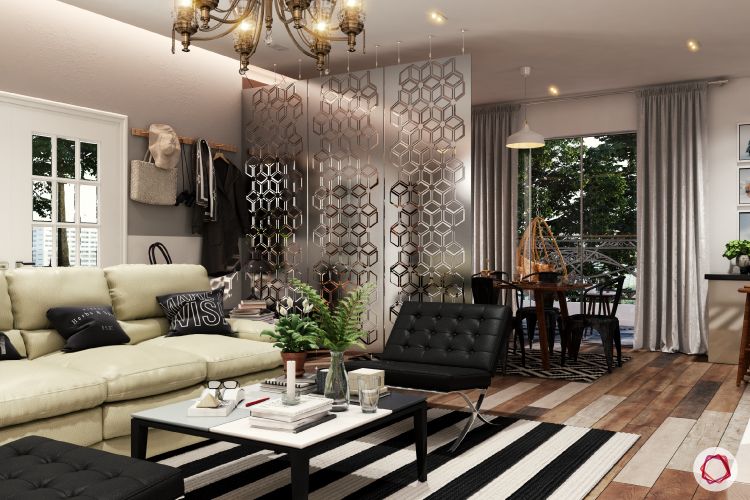 A touch of gloss can enliven the spirits of a room. Take a cue from this stylish design to add glamour even to a neutral colour scheme. Metallic accents are trending currently, making it the option to consider for a room divider.
#5: Dual-purpose dividers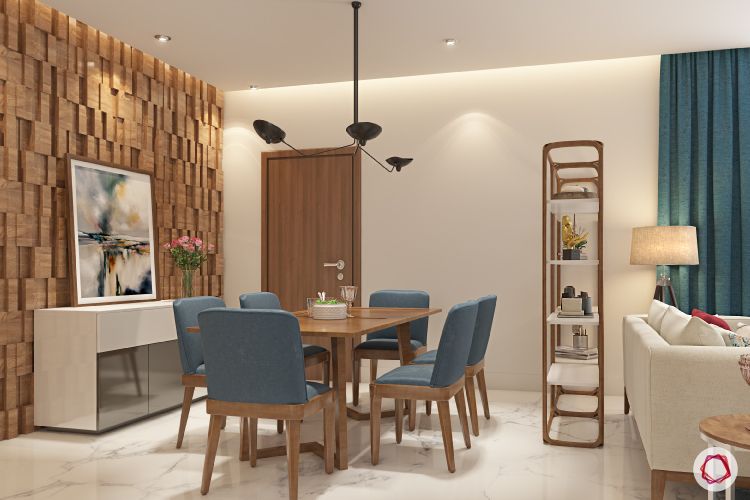 The concept of a functional partition works great not just for compact homes but also large homes. It can be a bookshelf or even a display rack. If your home can spare some space, it can also double up as a storage unit.
#6: Display-cum-divider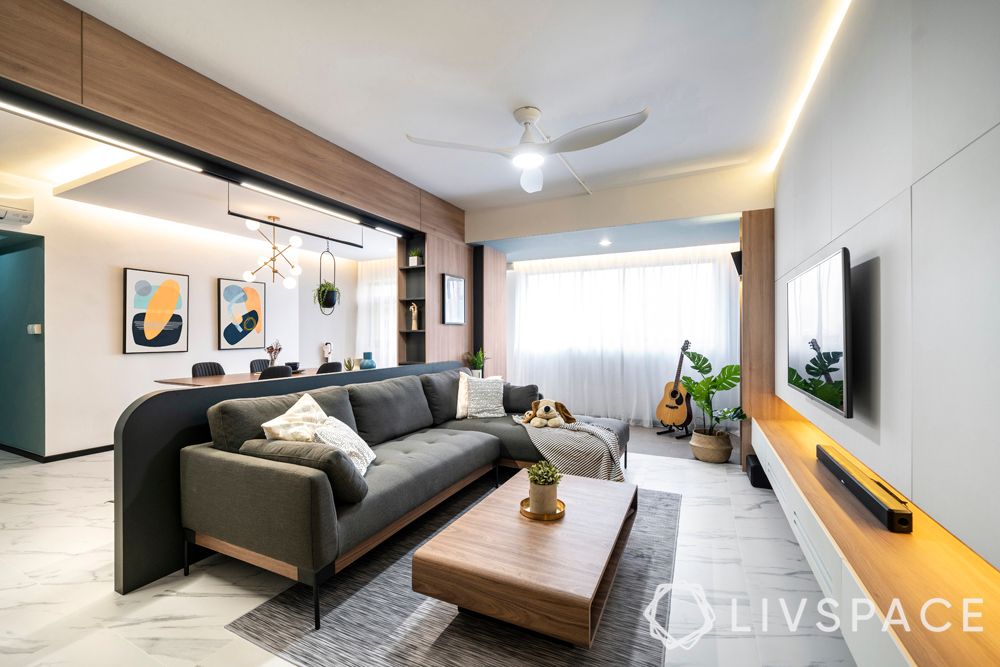 Your room partition can be more than just a decor element; it can serve as a display rack as well. When working with a modern design, a sleek partition can feature open shelves where you can place photo frames or memorabilia.
#7: Half-wall half-glass partitions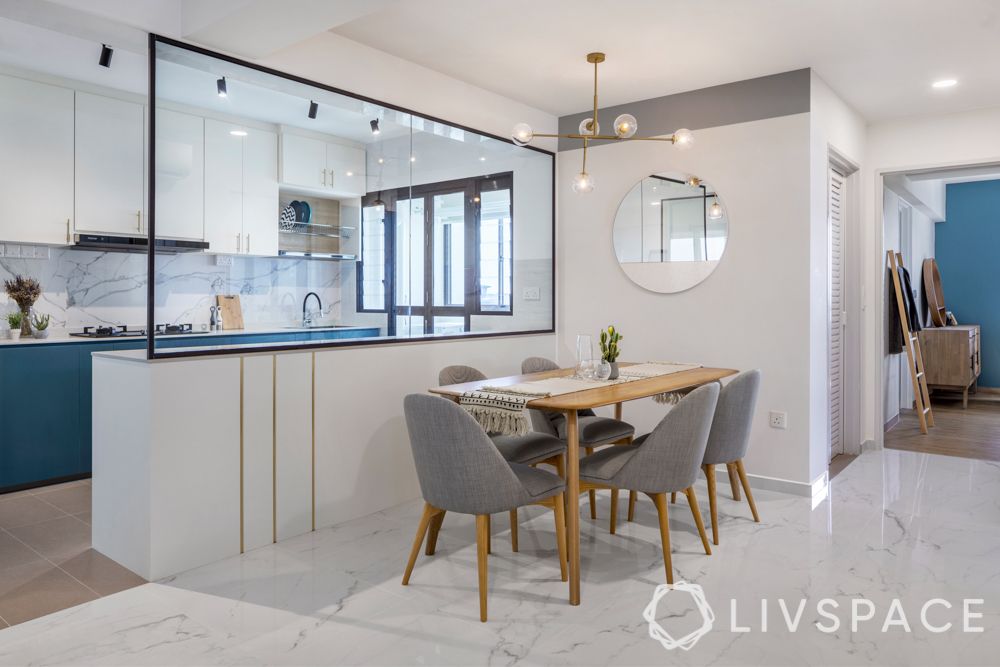 For those who cannot decide between a wall and a completely transparent partition, this idea is ideal for them. A half-wall partition topped with a clear glass panel can work wonders when you do not want to cordon off an area.
#8: Painted glass partitions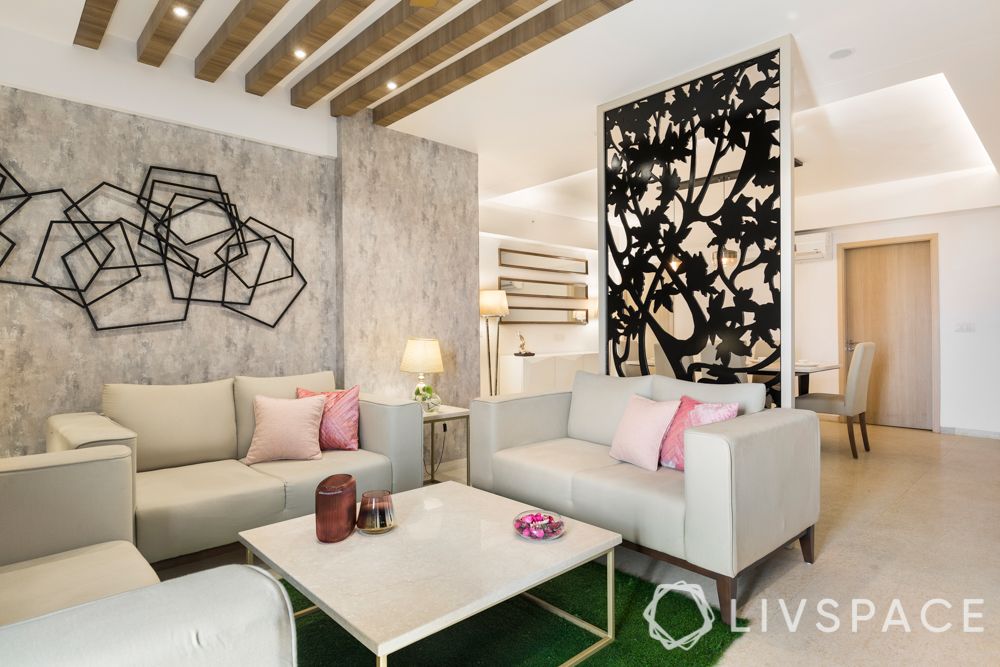 Glass, as mentioned above, is a terrific way to define boundaries while keeping the atmosphere light and airy. Rather than opting for a simple glass partition, however, you can get a painted glass panel for your open plan living room.
Get your partition right away and demarcate spaces at home without building walls. Meanwhile, check out this interesting read: Small House vs. Tiny House: The Difference in Huge But Simple
Send in your comments and suggestions at editor.sg@livspace.com
How Can Livspace Help You?
Our expert designers can take care of your HDB renovation from rules, designs and everything else. Book an online consultation with Livspace today. Meeting Your Interior Designer for the First Time? Here are some pointers to get you started!