Minimalism, Scandinavian and Japandi interior design styles are quite popular in Singapore. In addition to these, another interior design style that is gaining popularity among Singaporean homeowners is the mid-century modern interior design style. To get an idea about this style, think Mad Men, The Incredibles and The Marvelous Mrs. Maisel. While these shows were popular for a variety of reasons, they stood out because of the stunning mid-century interior design style that they showcased.
However, how do you identify this style? And how can you execute the look in a modern HDB or condo? This detailed guide will help you.
What Is Mid-Century Interior Design?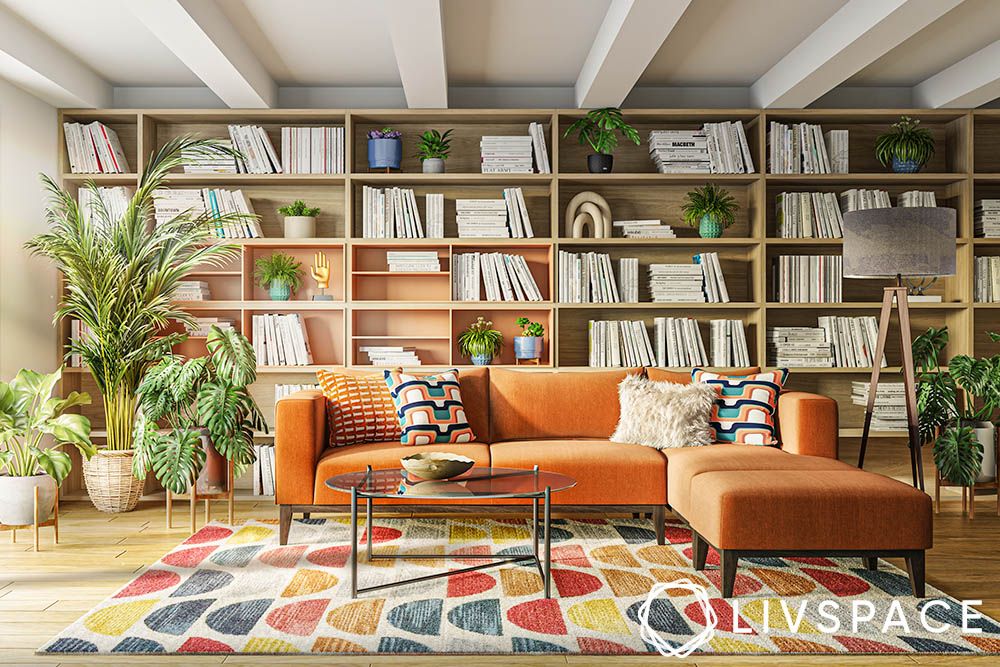 Among the various interior design styles, mid-century modern interior design is one of the best styles for compact flats. The reason is that this style developed when people started moving out of the countryside and into cities, creating a necessity for decor that fits smaller homes. Some of the most important features of this style include clean lines, uncluttered spaces and a retro-modern look.
Understanding the History of Mid-Century Modern Interior Design
The mid-century modern interior style originated post World War 2 when German designers migrated to the United States. In the early 20th century, a German interior design style, known as Bauhaus, was quite popular. This style stood out for its clean lines, functional and futuristic (for the time) designs.
The German designers who migrated to the US brought this design style with them. This, ultimately, gave birth to mid-century modern interior design. One of the biggest features of this design style is that it is best suited for compact city homes. This is because mid-century modern interior design came up as more and more people started leaving their spacious homes in the countryside to move to cities in search of employment. As such, it had to be customised to smaller city flats.
Also Read: What Design Style Matches Your Personality?
Characteristics of Mid-Century Modern Interior Design
These 6 features will help you identify this style of interior design.
#1: Organic and Geometric Shapes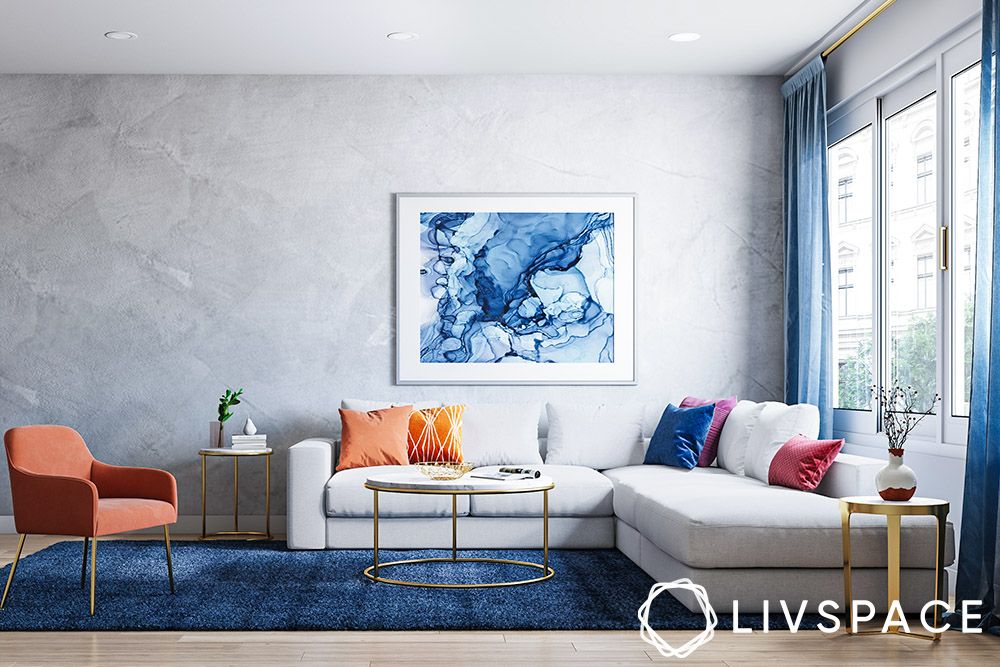 If you want a mid-century modern style for your HDB or condo, make nature your centrepiece. Furniture pieces with organic yet clean lines are popular. Instead of angular shapes, look for furniture with flowing lines and curves.
#2: Function Over Form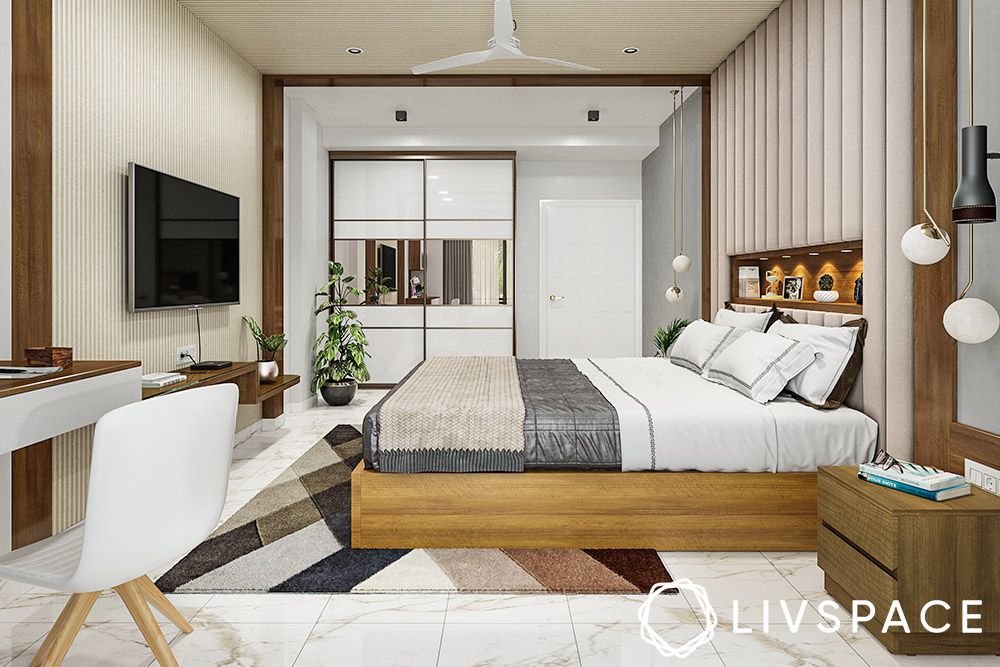 At the time when the mid-century modern interior design style became popular, people were moving into small flats in cities. As a result, it became crucial to only invest in necessary pieces of furniture, which were more functional than decorative. The idea is that the form of your furniture should be indicative of their functionality.
#3: Minimal Ornamentation
If you want a mid-century modern look for your HDB or condo, keep it simple and minimal. Since most HDBs and condos in Singapore have space constraints, this style is a great option due to its minimal approach. In addition to sticking to the basics with respect to furniture, opt for clean lines, neutral colours (with a few bright pops) and sleek units.
#4: Mixing Materials and Textures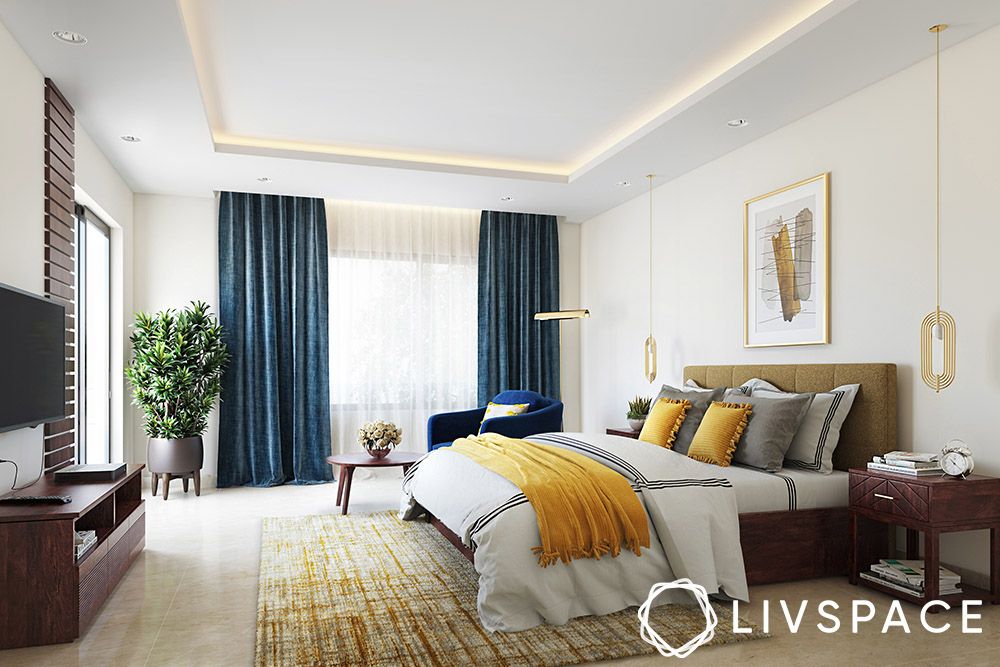 One of the most important tenets of the mid-century modern interior design style is that it allows you to mix both man-made and natural materials. For instance, for a retro modern interior design, you can mix wood furniture with polyester fabric furnishings.
#5: Bring Nature Indoors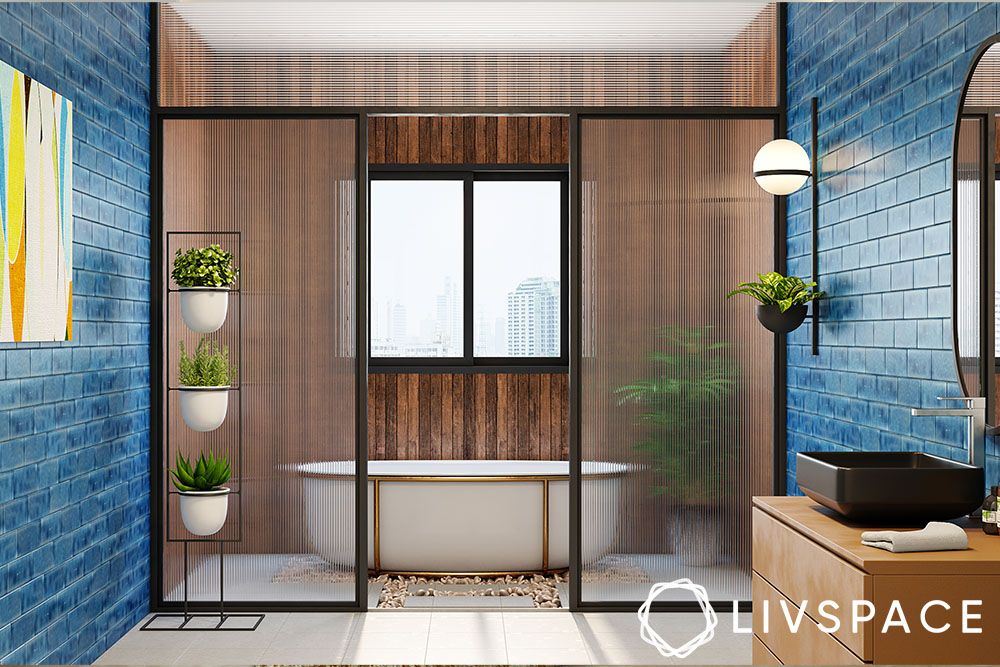 A mid-century modern decoration is highly focused on nature. So, to design your HDB or condo the mid-century way, fill your home with plants. In addition, choose colours that are close to nature, like blue, brown, green and red. Also, ensure that your windows let in ample sunlight.
#6: Changes in Elevation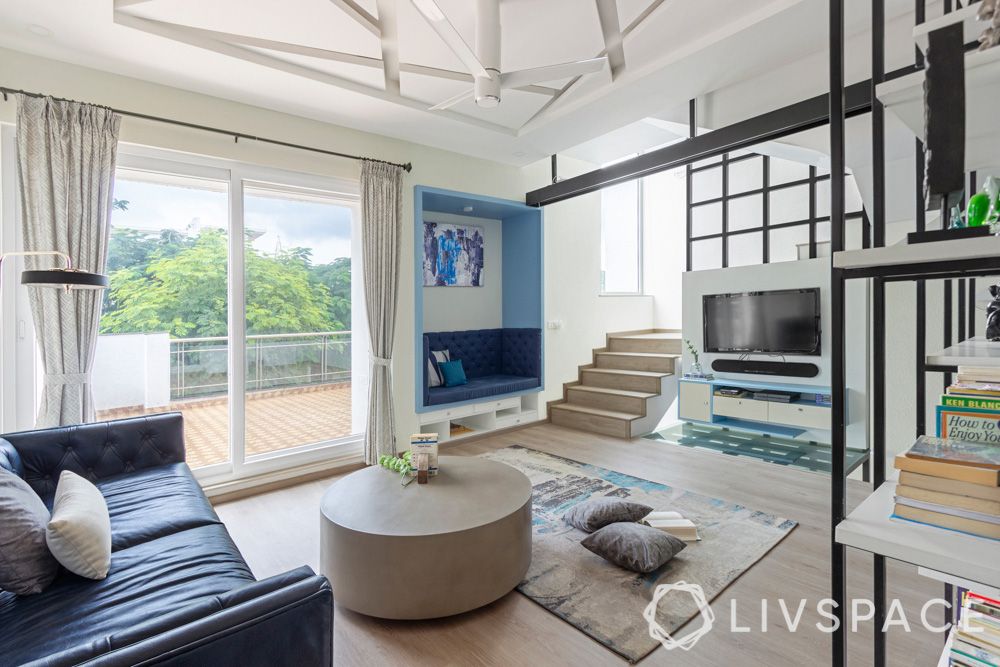 Another important mid-century modern interior idea is to create depth in your home. To do this, you can buy pieces of furniture of varying heights. Additionally, you can also add a staircase inside a room.
How Do You Decorate Your Home in the Mid-Century Modern Interior Design Style?
Here are some mid-century modern decor ideas for your HDB or condo.
#1: Match Mid-Century Interior Design With Your Personality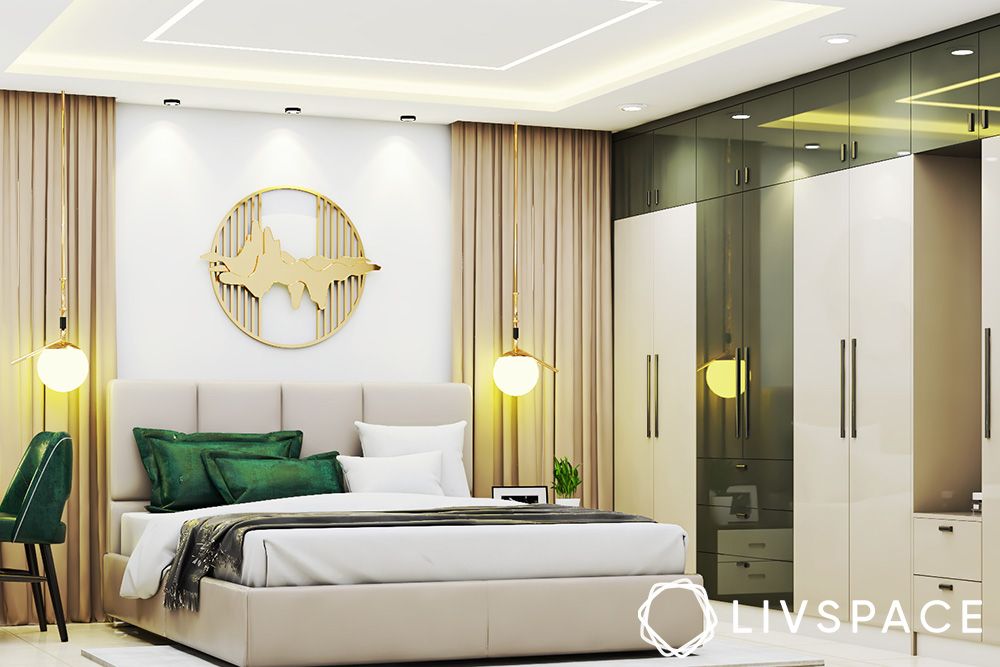 A mid-century modern interior palette is neutral with vivid pops
For the pop of colour, choose a shade that you love
Don't forget to experiment with decor
#2: Update Your Lighting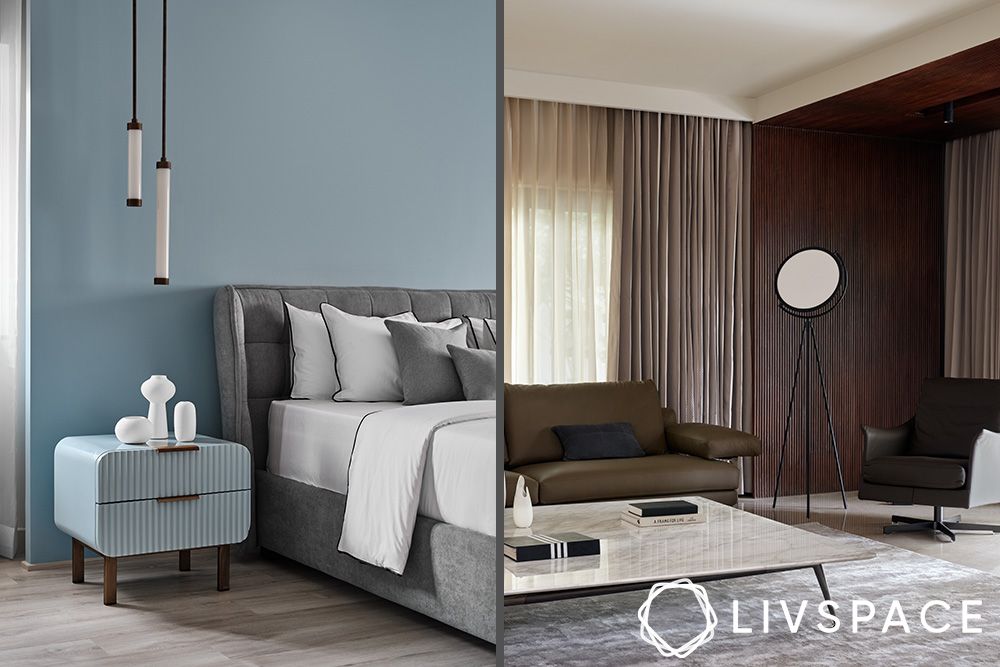 Mid-century modern home decor allows hanging lights, like pendant lighting
In addition, you can also opt for floor-standing options, like a statement floor lamp
#3: Create an Accent Wall Using Wood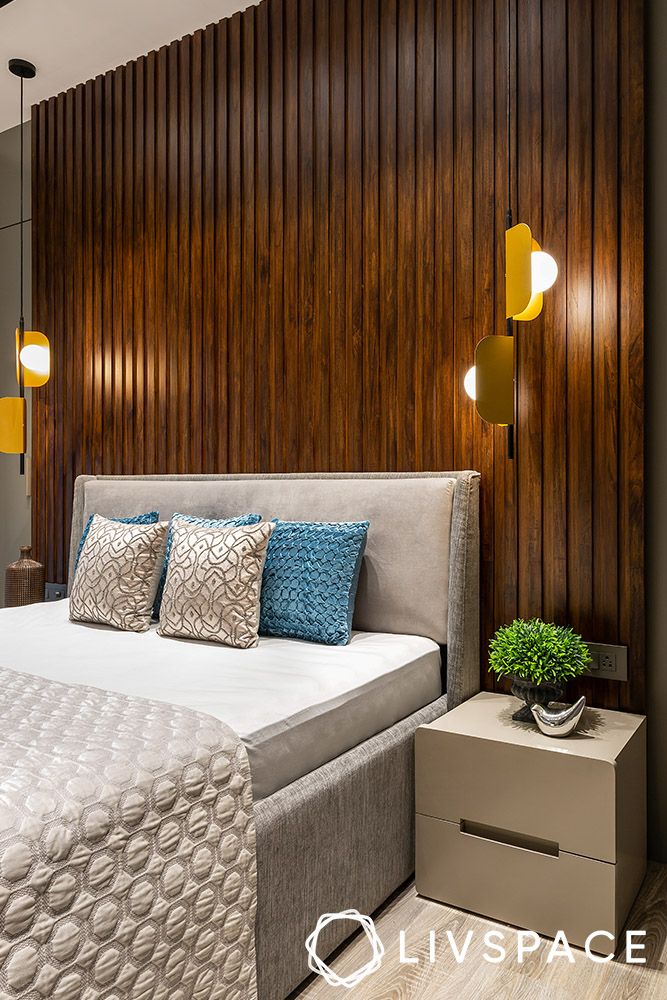 To add texture to your room, create an accent wall
For a warm and cosy vibe, opt for natural materials like wood
#4: Add Some Artwork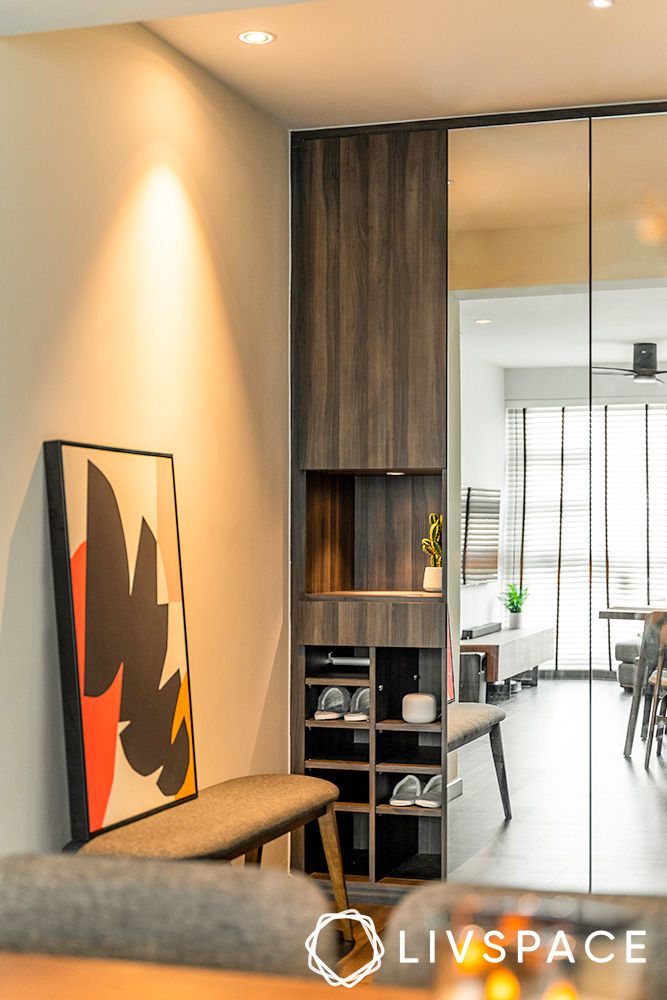 A mid-century modern house interior propagates creating a focal point
To do this, you can opt for a bold piece of artwork
Moreover, the colours in the piece of art can serve as accent colours for your room
#5: Introduce Geometric Elements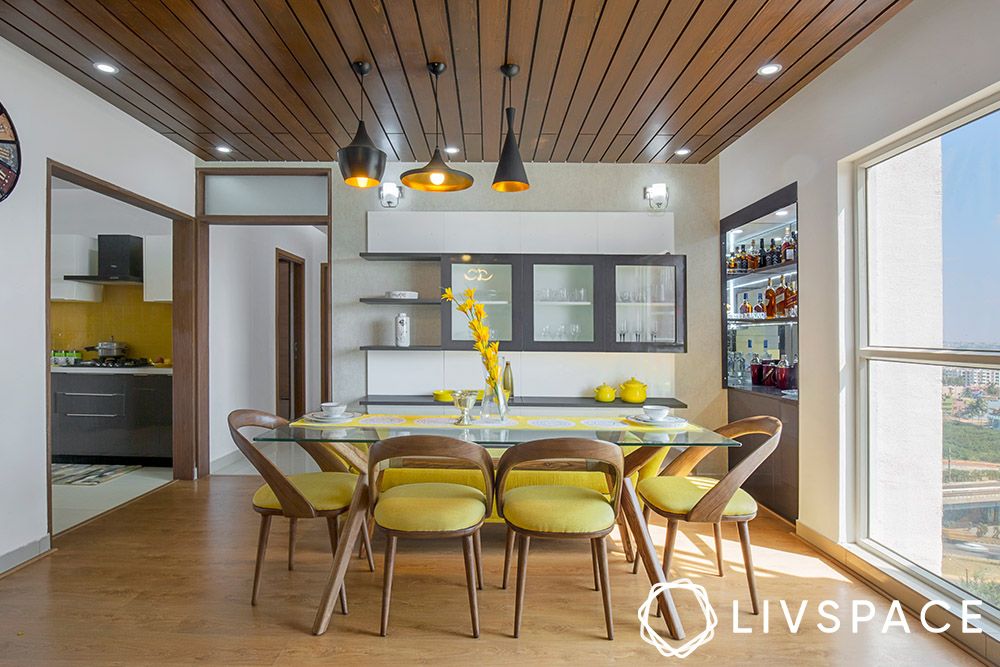 A mid-century modern interior allows clean lines with an organic touch
An easy way to achieve this is to introduce geometric, no-fuss designs like a flat ceiling
#6: Remove Your Window Treatments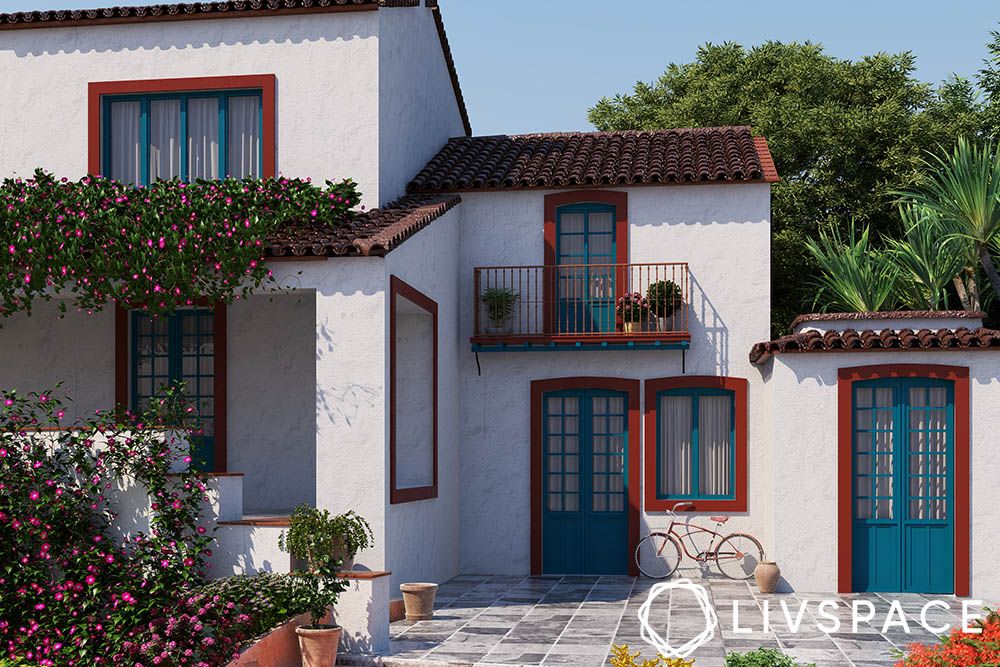 Mid-century modern interior design is clean, minimal and spacious
As such, avoid any kind of window treatments or ornamentation
Choose simple window designs that let in maximum sunlight
#7: A Balanced Design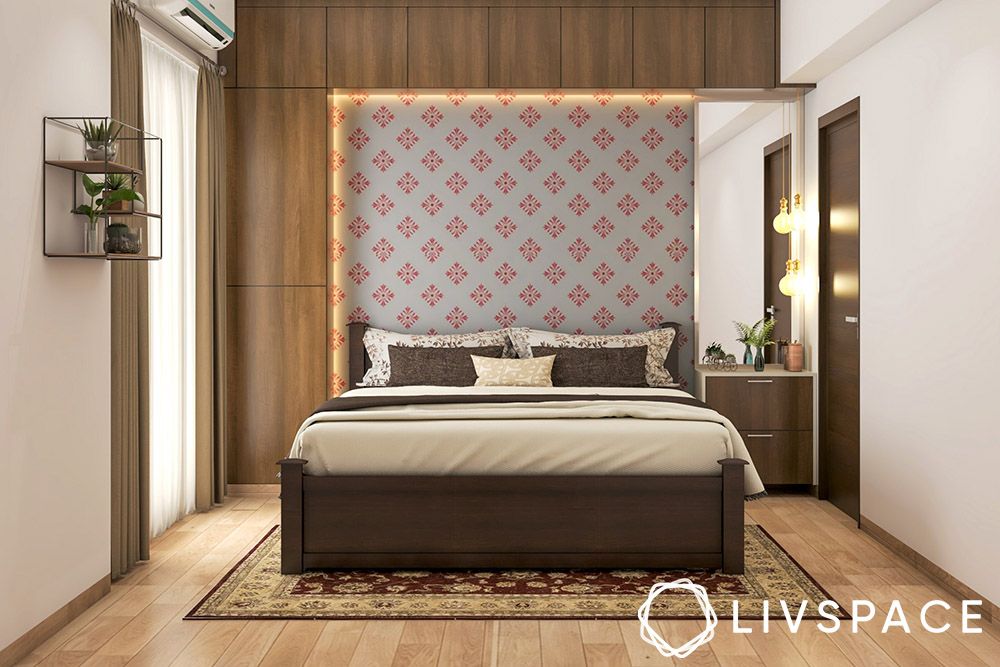 To maintain a balance, choose a focal point in your room and match the rest of your decor to it
For instance, you can opt for an intricately designed accent wall but ensure that the rest of your furniture and decor is simple for a balanced look
#8: Use of Colours in Mid-Century Modern Interior Design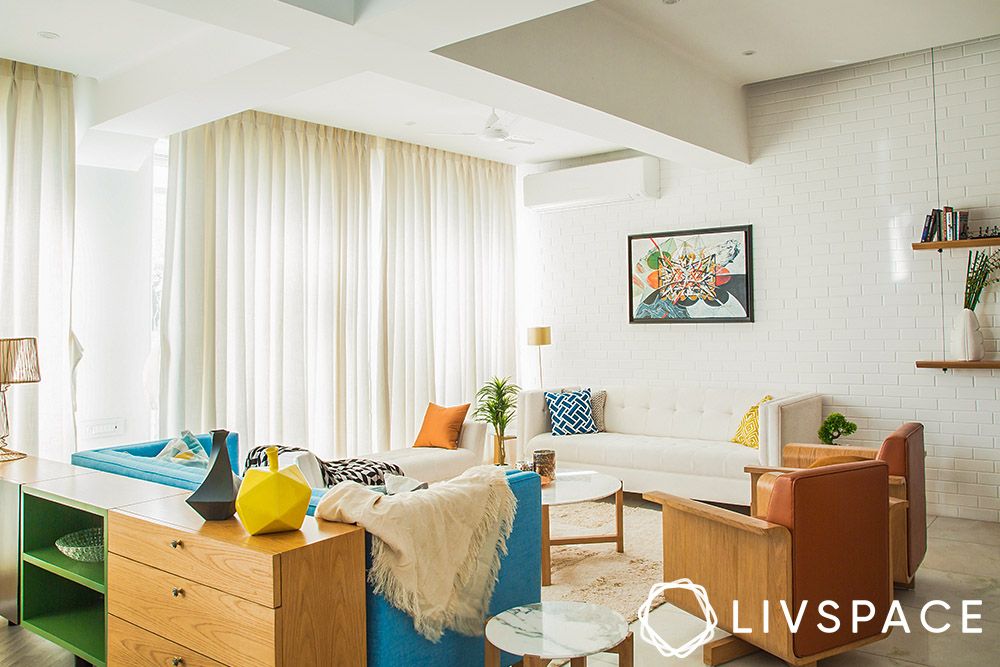 The base colour palette should be neutral with colours like white, beige and grey
However, you can add pops of bright colours, especially shades rooted in nature, like blue, green and red
Also Read: Want a Modern House? These Modern House Interior Design Ideas Will Inspire You
Now that you know the main features of mid-century modern interior design, let's see how you can implement the look in your HDB or condo. Here are some room ideas.
Mid-Century Modern Kitchen Design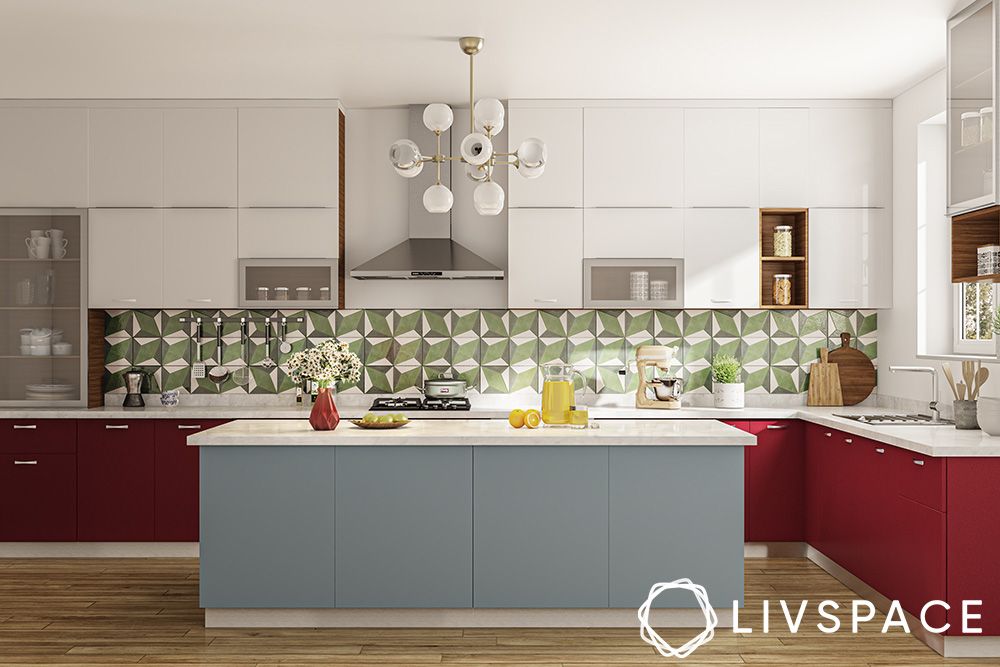 While designing a mid-century modern kitchen, make sure that the overall look is open and spacious. Opt for a neutral base but don't shy away from adding pops of colours like red. You can also add some texture with the help of the backsplash and flooring.
Mid-Century Modern Bedroom Design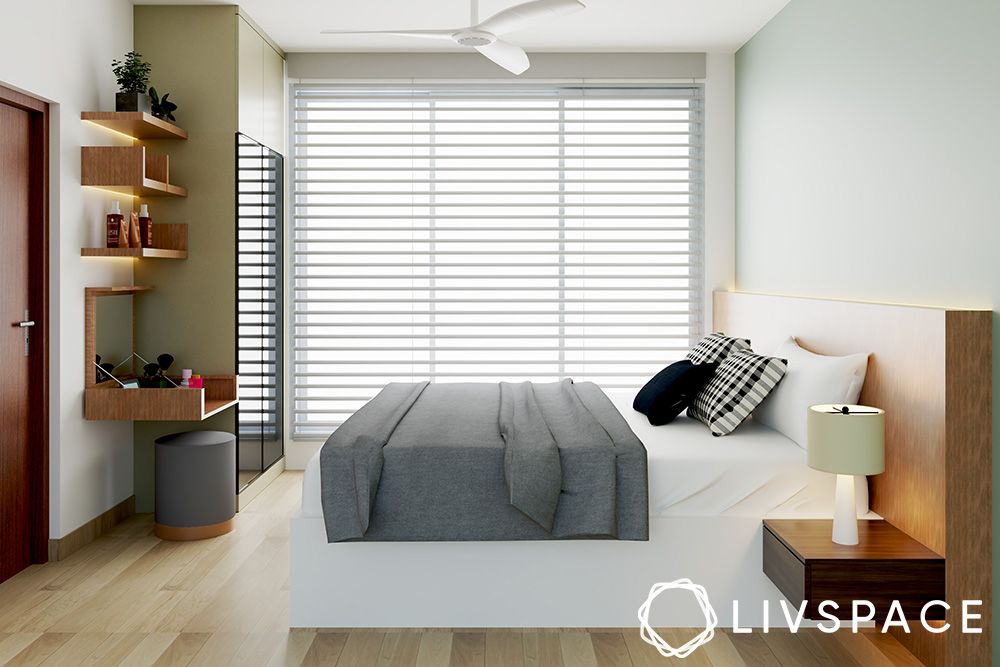 This bedroom is a great example of mid-century modern interior design. The neutral palette of white and wood works perfectly together to create a spacious bedroom.
Mid-Century Modern Dining Room Design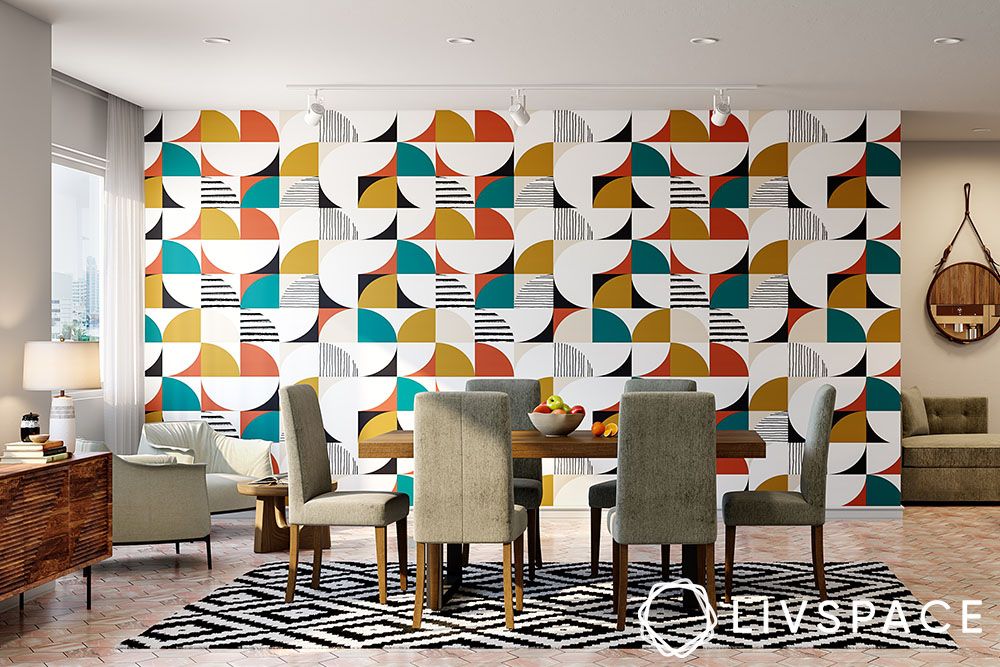 Abstract designs are a favourite in this design style, as can be seen from the wallpaper in this dining room. But make sure that such a bold wall design is offset by simple decor.
Mid-Century Modern Living Room Design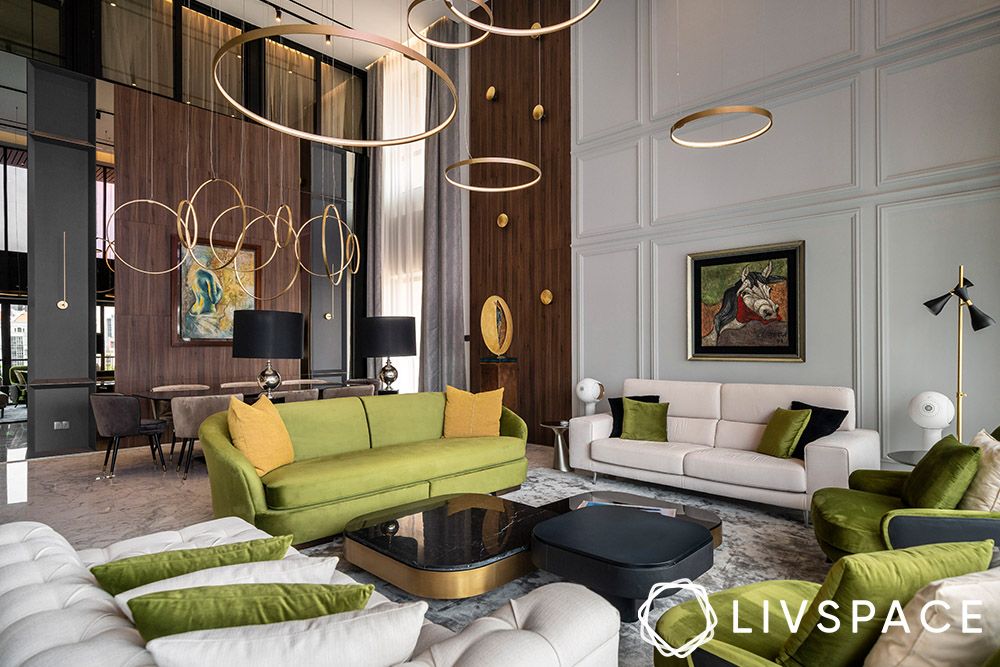 If you want a unique take to the mid-century modern style for your condo or HDB, give it an eclectic twist. Opt for futuristic living room lighting ideas and metallic fixtures. Moreover, a combination of wood and green and beige hues is a great way to bring nature indoors.
Mid-Century Modern Bathroom Design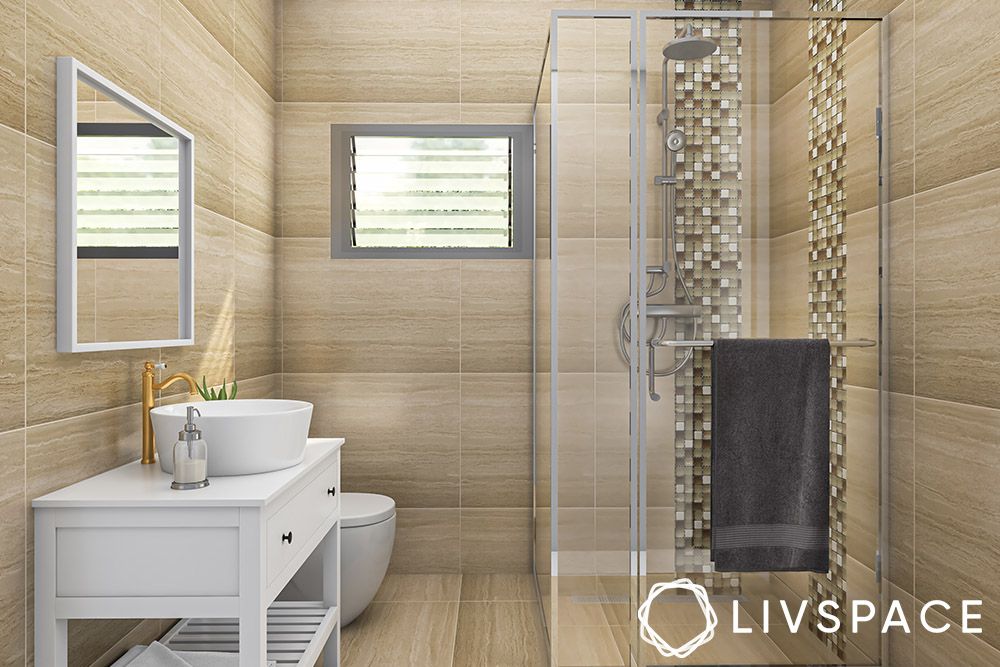 The light wooden tones used in this bathroom create a natural and spacious look. In addition, you can add some plants to add a dose of greenery.
How Can Livspace Help You?
We hope this guide helped you understand the mid-century modern design style better! At Livspace, our designers can help you get the mid-century modern look right for your HDB or condo. Book an online consultation with Livspace today. Have some comments or suggestions you'd like to share with us? We're all ears! Feel free to write to us at editor.sg@livspace.com.
Disclaimer: All contents of the story are specific to the time of publication. Mentions of costs, budget, materials, and finishes can vary with reference to current rates. Additionally, please note that the designs showcased within the story are subject to availability and will vary based on the year the homes were designed in. Consult our designers for more details on the latest designs, pricing, and availability.