Many of us are familiar with Kim Kardashian's minimalist house or Selena Gomez's penthouse, but what about our own local celebs? Singaporean celebrity homes have their own charm as well. We went through their Instagram pages and put together some of our favourite peeks into Singapore celebrity houses. Read on to see which celebrities we found as well as some beautiful design flairs that we'd love to steal for ourselves!
#1: Joanne Peh has a Knack for Humour and Functional Homes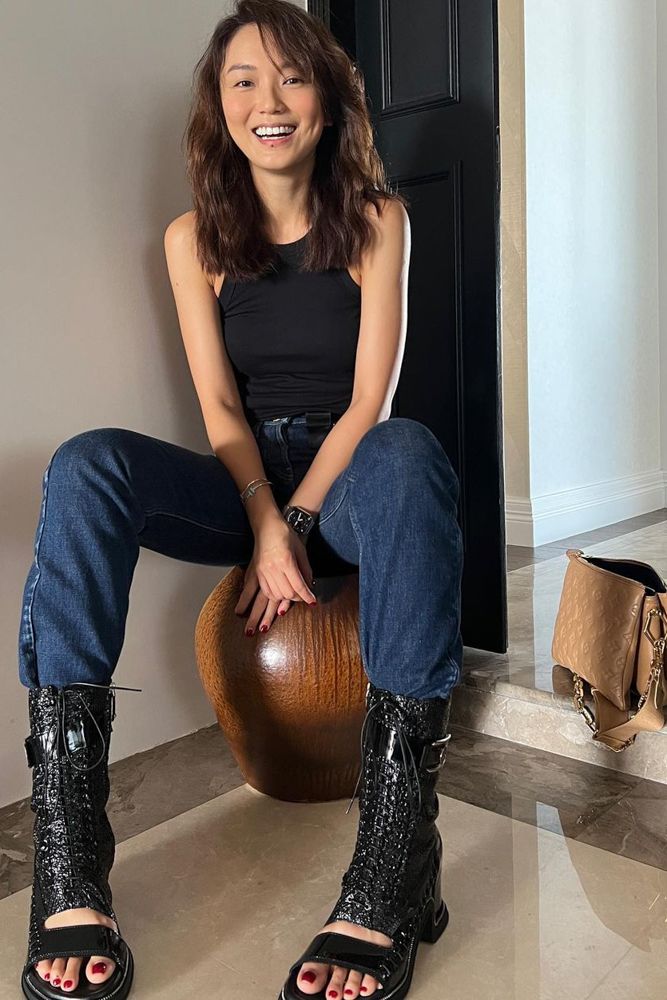 Joanne Peh's Instagram account will put a smile on your face. The Singapore actress is quirky, relatable and loves functional homes. Celebrity homes are to be aesthetically brilliant in most of our heads but Peh makes sure she tells you that you need it to be comfortable as well. Take, for example, her first pose where she is posing in front of her foyer talking about how she loves it more because it has a seating option to wear her boots (step on 'em, queen!).
Design Takeaway: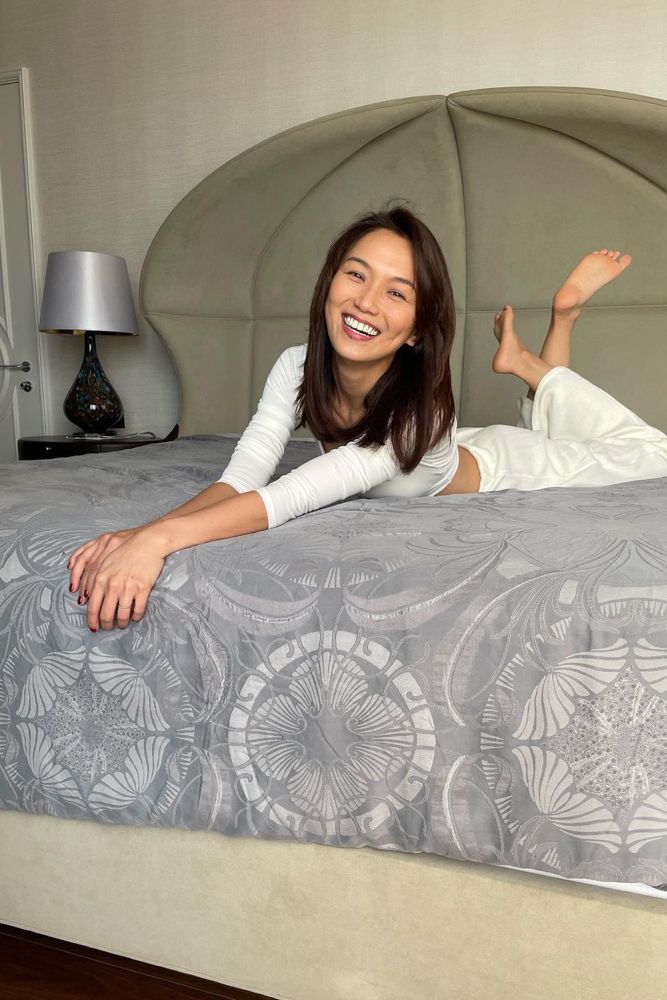 Make sure to add a headboard to your bed. It is a quick way to add a beautiful charm to your bedroom. And of course, do not forget to take Joanne's advice – 'opt for comfortable bedding'.
#2: Celebrity Homes Like Belinda Lee's is Perfect for Chilling with Her Fluffballs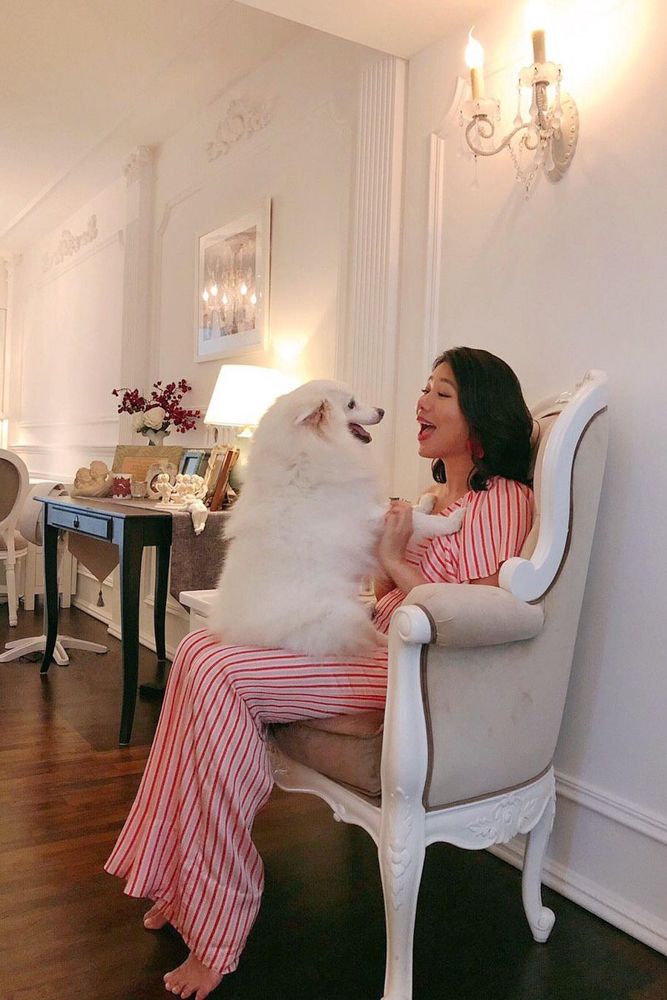 We love seeing our local celebs and their pets, especially when they're lounging together at home. In the pictures above, Belinda Lee shares snaps of her and her fluffy friend relaxing in cosy corners. Doused in mood lights and calming whites, Belinda's home is a space where you can tell she's put a lot of love into. You can also check out this instagram highlight to see the rest of her house.
Design Takeaway:
Make sure to pick accent pieces to give your home a character. Pick a simple colour palette and accentuate it with accent pieces and wall trims.
#3: Celebrity Homes and Their Cosy Reading Nooks: Zoe Tay Edition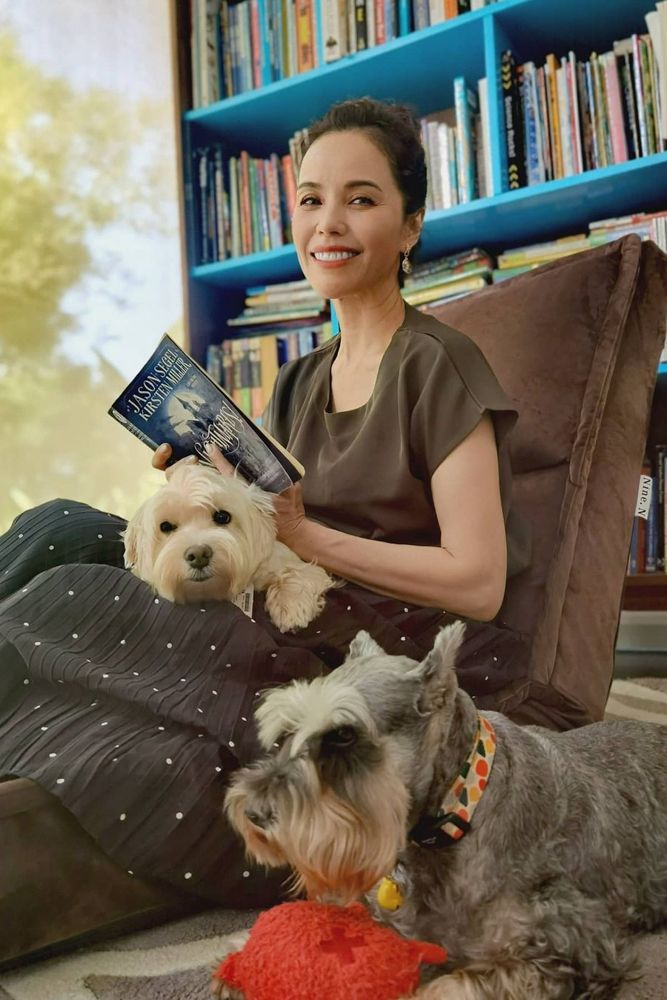 Celebrity houses usually have their own cosy corners that they love to lounge in. For Zoe Tay, it's her reading nook. This reading nook comprises a comfortable seating and a blue shelf full of her collection. You can spot her there reading in her alone time, cuddling with her two doggos.
Design Takeaway:
Instead of going for wall colours, opt for colourful furniture pieces. This makes it easy for any homeowner to change the look of their house in a jiffy.
#4: Quan Yi Fong's House has a Luxe, Yet Minimalist Vibe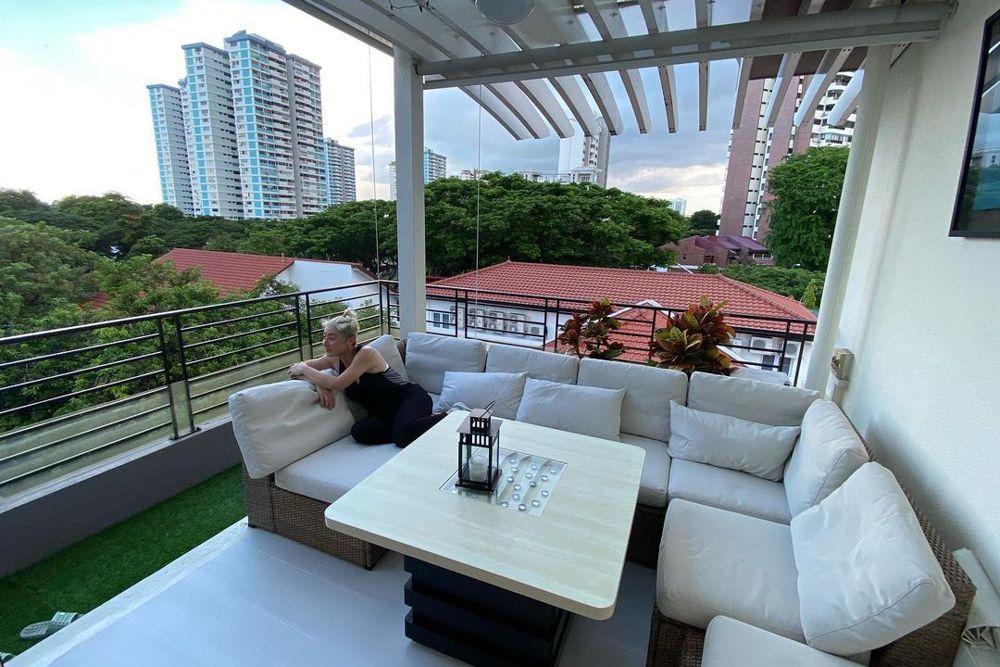 Most Singaporeans are in love with the minimal glam aesthetics and Quan Yi Fong's home falls in the same category. The Singapore celebrity is known for posting her backstage life on her social media, and she doesn't shy away from posting pictures of her cluttered home or her workout regimes. Unlike other celebrities, who try to maintain the glam of their homes in the pictures too, this Singapore actress prefers to remain unfiltered on her instagram feed.
Design Takeaway: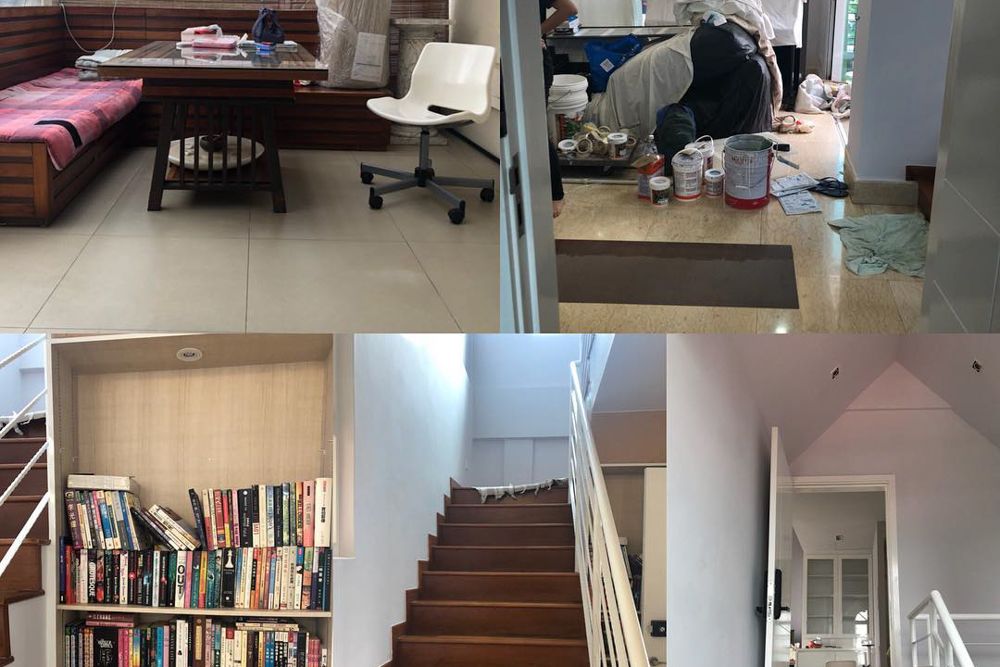 Quan Yi Fong's home maintains the minimalist look with a simple mix of wood and whites. It's a tried and tested trick to achieve a classy yet minimalist look.
#5: Carrie Wong Endorses the Basic and Beautiful of Celebrity Homes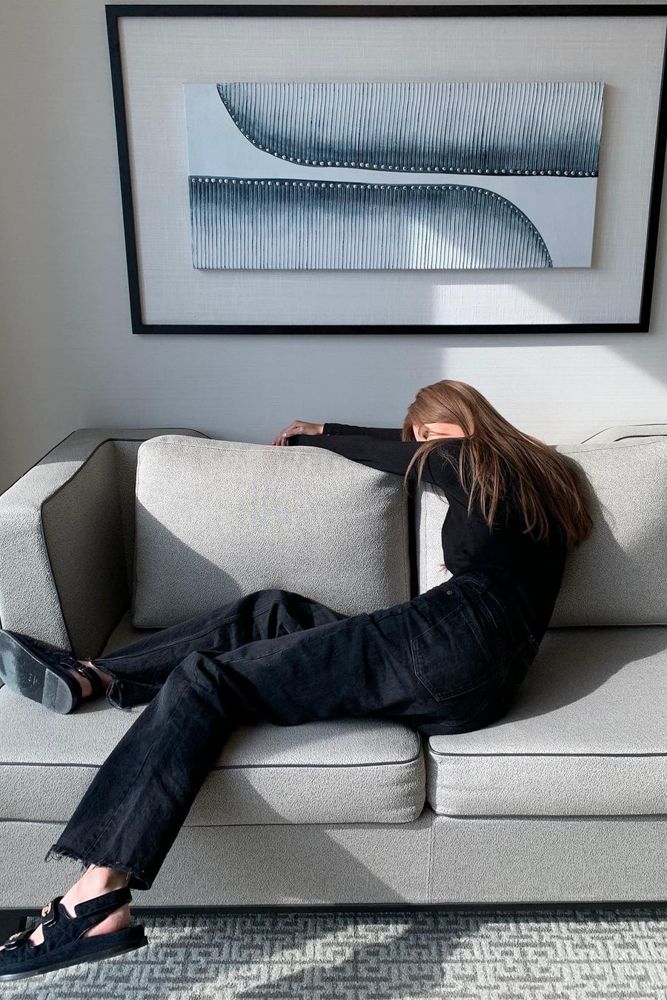 Here's another celebrity home that's easy for us fans to recreate! Carrie Wong looks laidback and relaxed as she's carrying out daily chores like cooking and lounging on the sofa. Her home is a modern, urban flat with facilities and subtle art pieces that give that muted palette a dash of character.
Design Takeaway: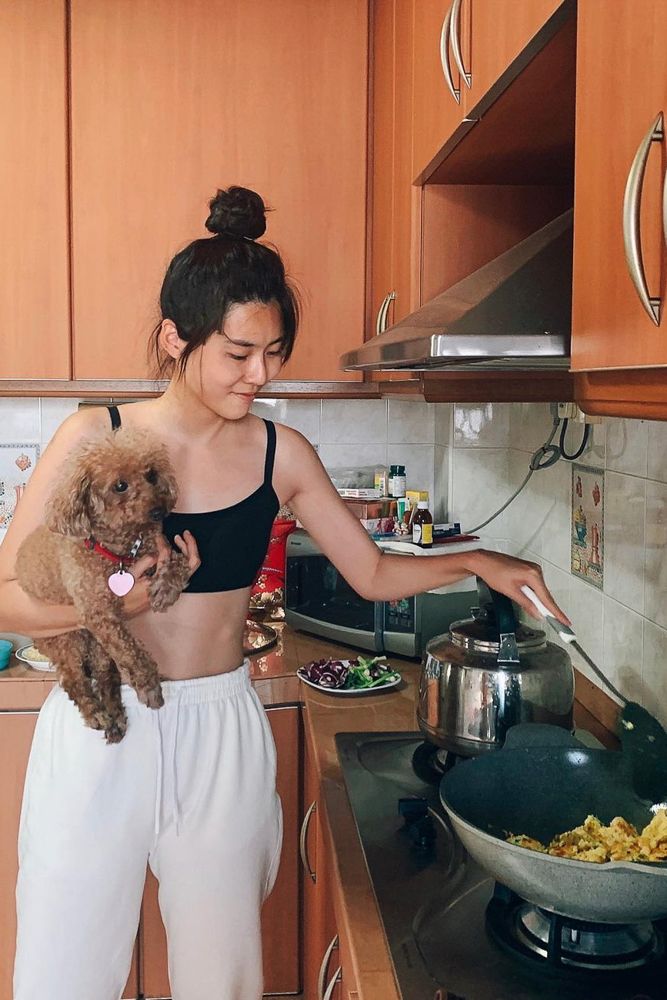 Use geometrically patterned art to break the monotony of monochromes in your house. We're also eyeing that beautiful carpet!
#6: Jamie Chua Perfects Aesthetic Celebrity Homes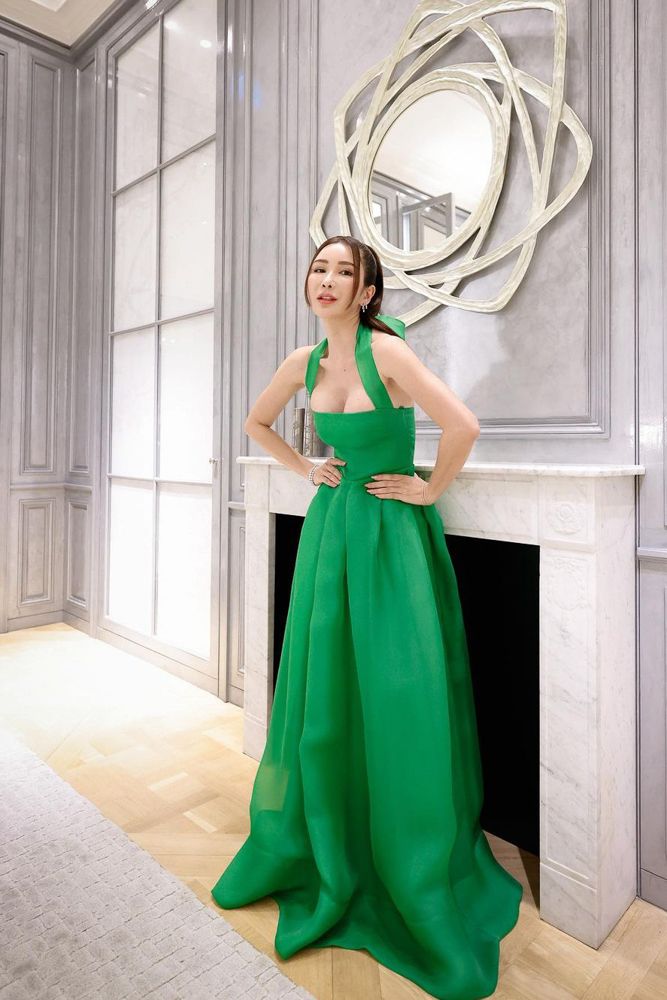 Jamie Chua is our artsy friend obsessed with the details. This can be seen in the actress's home. She has recently moved to a new one and her fireplace (first picture) and her walk-in wardrobe (second picture) is as aesthetically pleasing as it gets. Picture perfect and always glam, the Singapore actress is also into gardening. Check out her 'garden' highlight on her instagram for how to grow your own colourful garden.
Design Takeaway: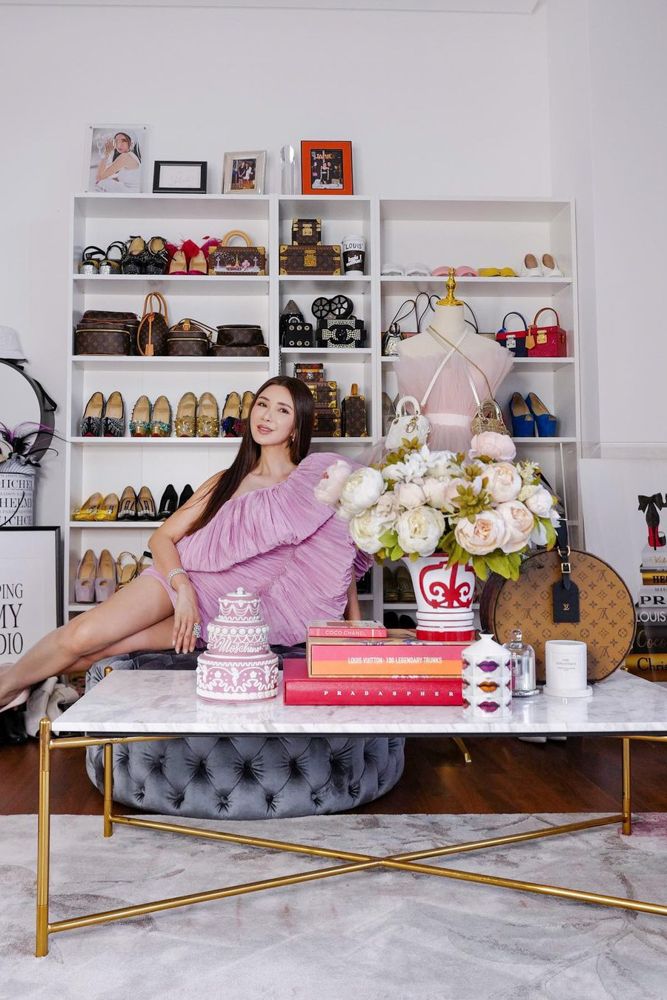 Look for decor pieces that make your space appear clean and clutter-free. If you notice, she pays careful attention to symmetry; something that can add greatly to chic interiors.
#7: Jamie Yeo and Her Designated Picture Spots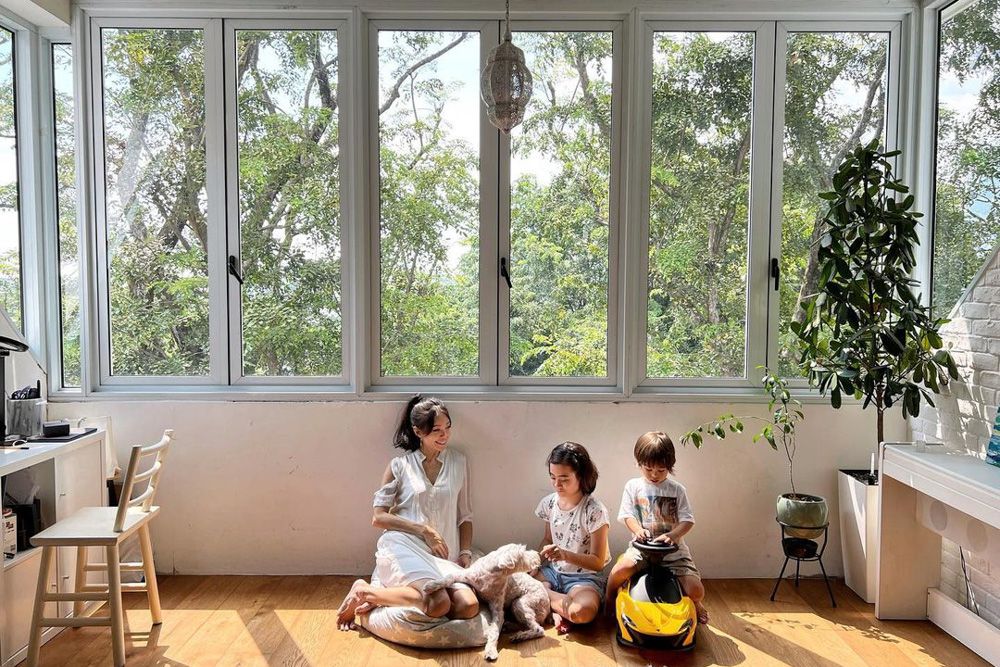 Nobody can deny that Jamie is a family oriented Singapore celebrity. She and her kids can constantly be seen in her feed. What we have noticed is that she has a designated spot for all her pictures and that is her living room. She renovated the house to have large windows that open up to lush greens. We also love what she has done with the space.
Design Takeaway: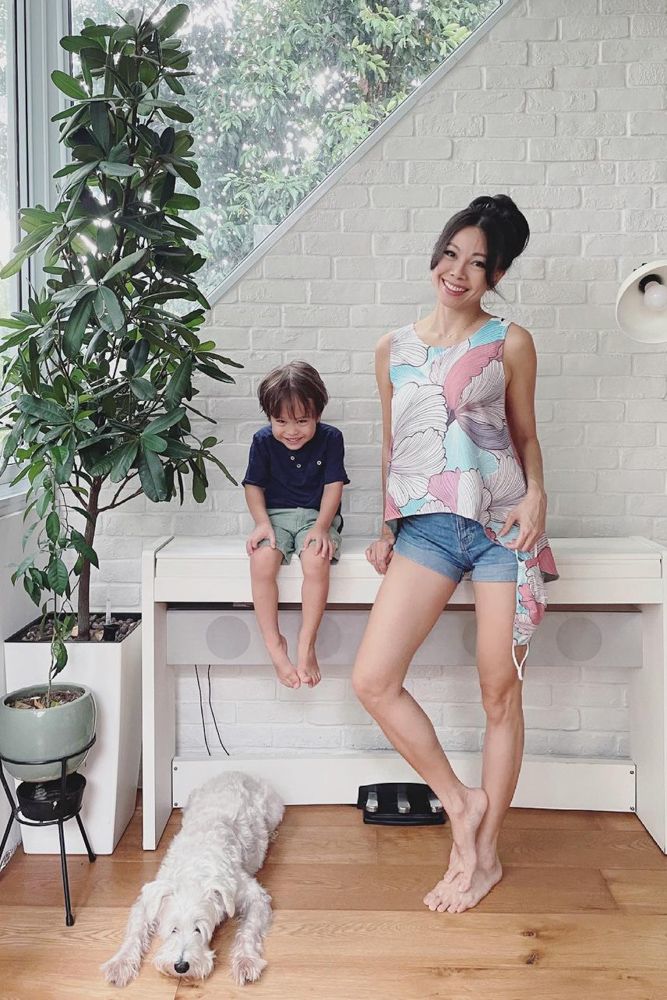 We understand that celebrity homes are large and you may not have the opportunity to swap your windows for bigger ones. However, the key here is to let the natural light in from whichever way possible. This instantly opens up any space and makes it look bigger.
#8: Celebrity Homes Like Fann Wong's is a Child Friendly Abode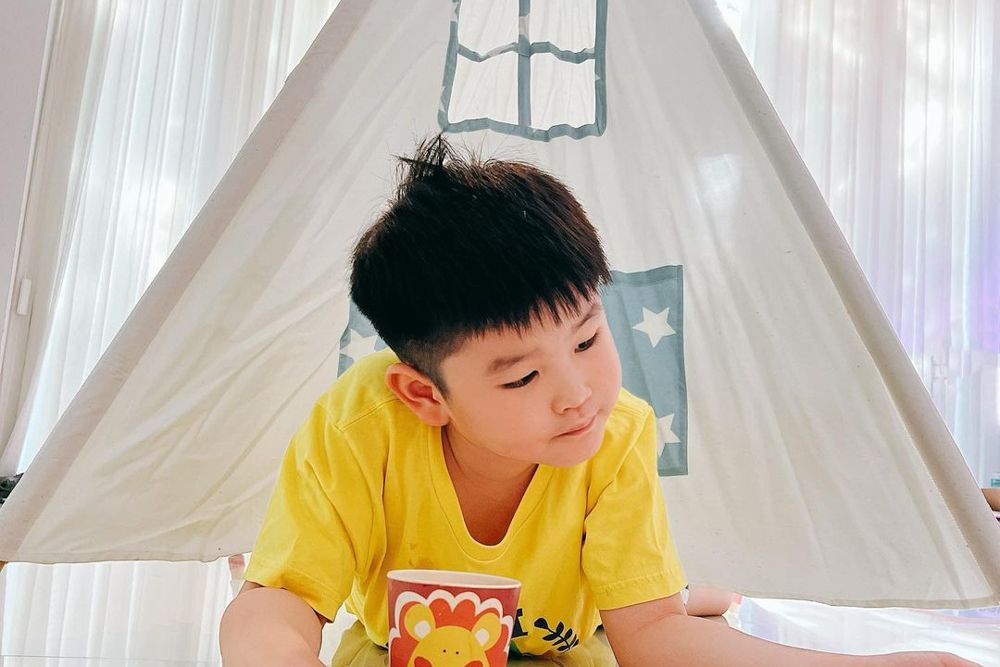 Fann Wong rarely appears on her Instagram feed at home. Instead, you'll find loads of pictures of her son playing around. We love her child-friendly approach to designing her celebrity home. Her home also has loads of storage ideas that we can steal. Our favourite is the TV unit that has storage cabinets all around it. It is finished in white laminate, making the space visually airy.
Design Takeaway:
You can always splurge for more storage. Make sure you pick colours that blue it into the background. Also, we bet your kids will love the makeshift tent that Wong's house flaunts.
Can you find your favourite Singapore actress here? We are obsessed with celebrity homes and This is How We Recreated Jade Seah's Pretty Vintage Home Just for You.
How Can Livspace Help You?
We hope you found our ideas useful! If you want your home to be just as beautiful, then look no further. Book an online consultation with Livspace today. Delivering safe home interiors has been our No. 1 priority. Click here to find out how interiors are being delivered following all safety protocols.