When it comes to planning a 3-room HDB flat layout, homeowners should remember that their individual needs matter the most. Should your HDB 3-room floor plan cater to child-friendly interiors or should it be stylish? Every minute thing contributes to building your dream home. Here are some things you should keep in mind when you are planning your 3-room HDB layout.
What Is a 3-Room HDB Flat?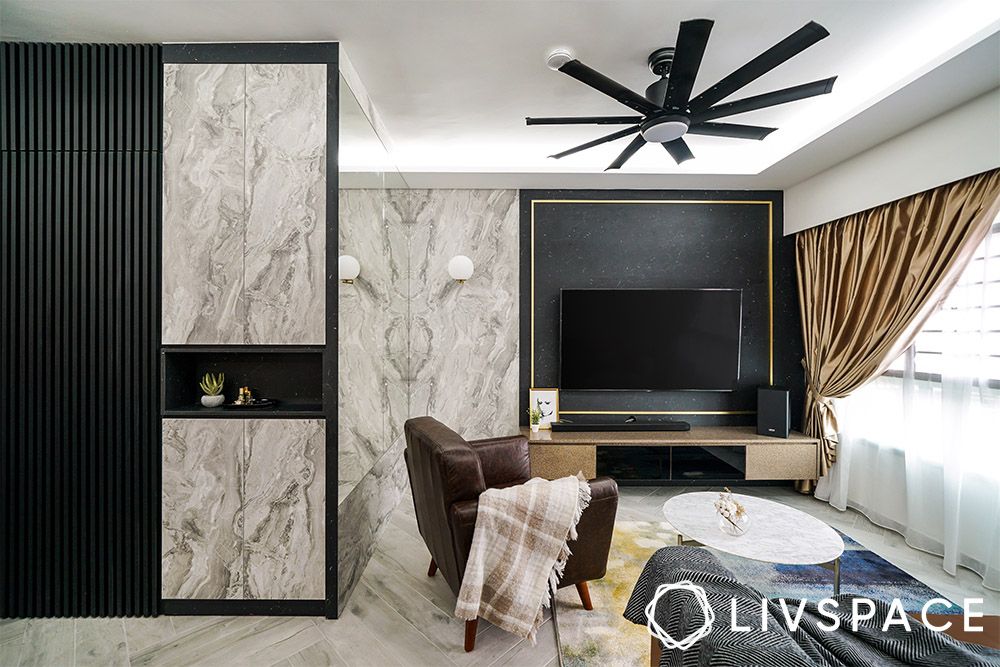 But, before we dive into the details, let's get a basic understanding of what an HDB flat in Singapore is. HDB flats are covered under public housing in Singapore. They are constructed by Housing and Development Board (HDB). They subsidise the flats to help the local people purchase the homes easily. Started after the Singaporean independence, HDB flats solved the housing crisis in the country by leaps and bounds.
How Big Is a 3-Room HDB Flat?
Since HDB flats are under government's jurisdiction, they come with standard fittings and fixtures. Thus, an average 3-room HDB flat layout is about 66 sq.m. on an average. These types of flats are ideal for couples or small families as they can provide for a very cosy living.
What Are the Common Layouts to Consider for a 3-Room HDB Flat?
It is important to identify your HDB's 3-room floor plan and how it can impact your home's functionality. Thus, here are some common 3-room HDB layouts that you should understand:
The regular HDB layout: This layout consists of two bedrooms. Both of them are clustered at one end of the unit. You can also spot a bomb shelter in this type of home, mostly by the entrance. This is the most standard 3-room HDB layout.
Modern 3-room HDB: This layout has a narrow walkway instead of an adjoining bomb shelter. This allows the flat layout to have a longer living space compared to the regular layout.
Bathroom spaces separated: Most 3-room HDB layouts have bathrooms side by side. The HDB separates them on the basis of homeowner needs.
Incorporating a balcony: Most HDBs are marked by large windows. However, some homeowners prefer to have a balcony carved out of extra space. This layout may need some structural changes.
The dumbbell layout: Instead of placing them side-by-side, the bedrooms are placed on either side of the HDB. This 3-room HDB layout is uncommon and does not have fixed dimensions.
How Much Does it Cost to Renovate a 3-Room HDB Flat?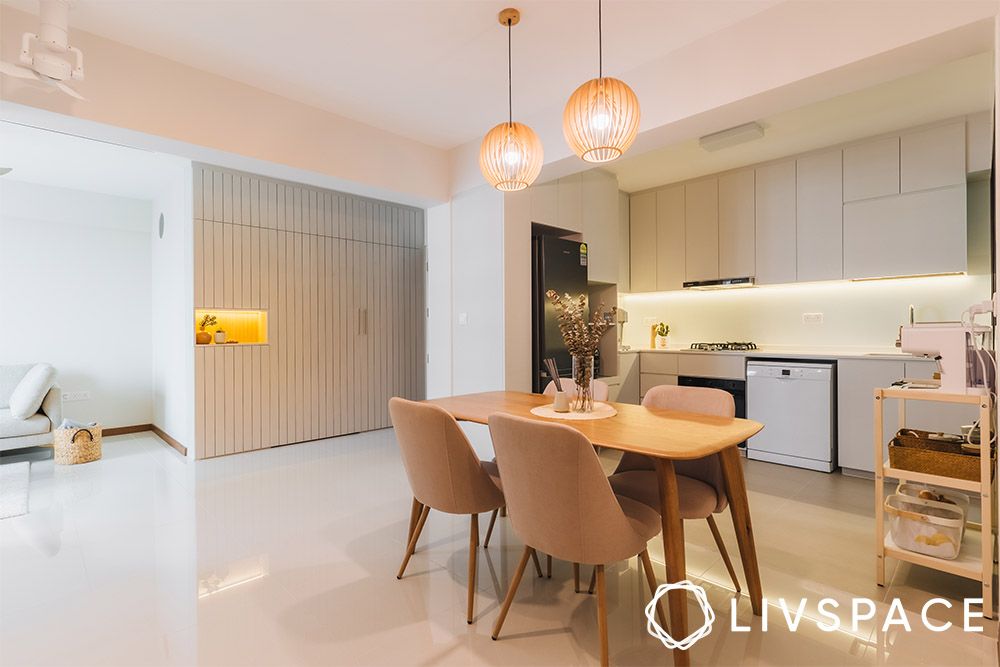 If you are looking to renovate your 3-room HDB flat, it can be, typically, on the higher cost end. This is because renovation rules and regulations, grants and structural changes are included in the final cost. One can look up the official government websites to understand the same. However, on an average, the cost range for renovating an HDB 3-room floor plan lies between $16,000-$80,000 depending on individual demands.
Also Read: Top 5 HDB Renovation Ideas From the Best Livspace Homes
How to Refresh Your 3-Room HDB Flat?
If you are wondering how one can give their 3-room HDB layout a new look with a minimal renovation cost, here are some ways.
#1: Make a Cosy Dining Area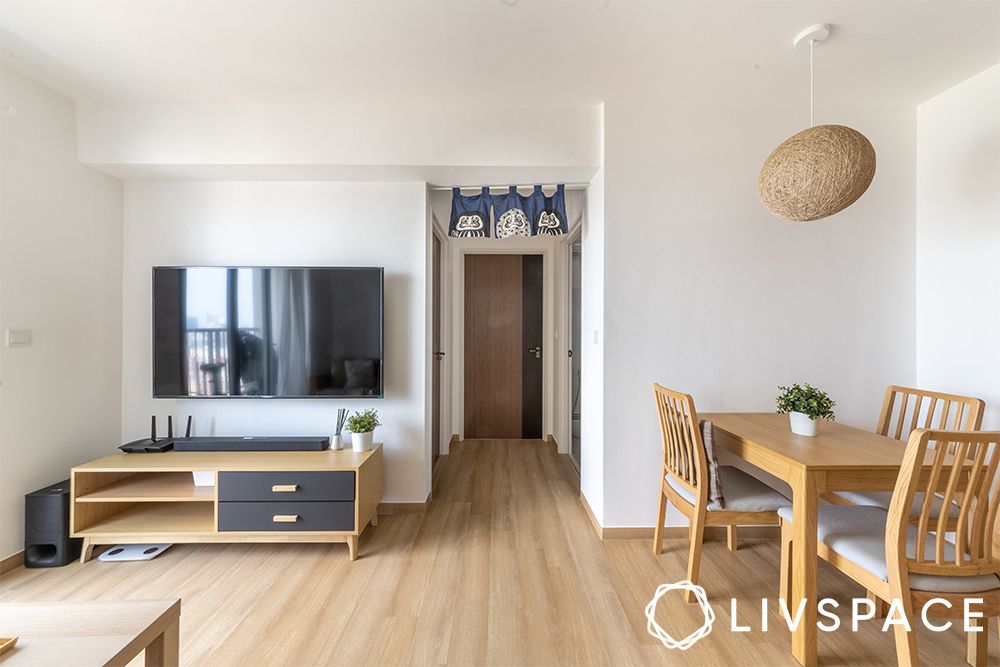 Creating a cosy environment is easy with using natural elements. Thus, make sure to use earthy neutrals and natural tones to give your home an inviting appeal. Take for example, this 3-room HDB layout. It has wooden elements that instantly make the space appear warm.
#2: Relax in a Cosy Nook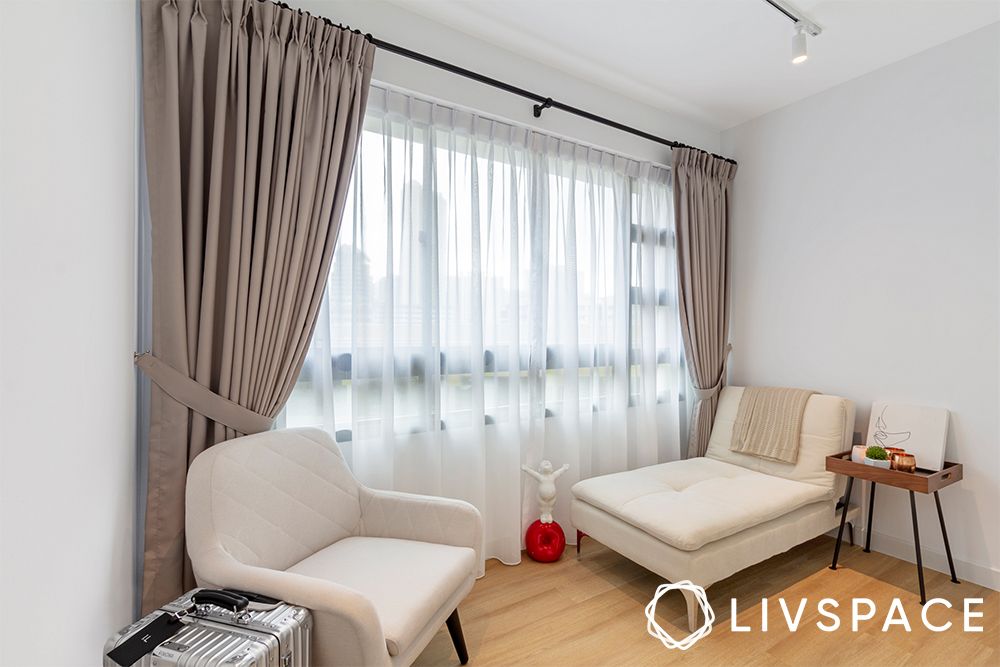 Don't be afraid to move things around! Creating a cosy nook where you can relax at the end of a stressful day is super rewarding. Carve out some space from the living area and convert it to a cosy nook. This HDB homeowner decided to carve out a gaming station for him and his spouse here. Isn't this a cute idea?
#3: Use Civil Work to Enhance the Look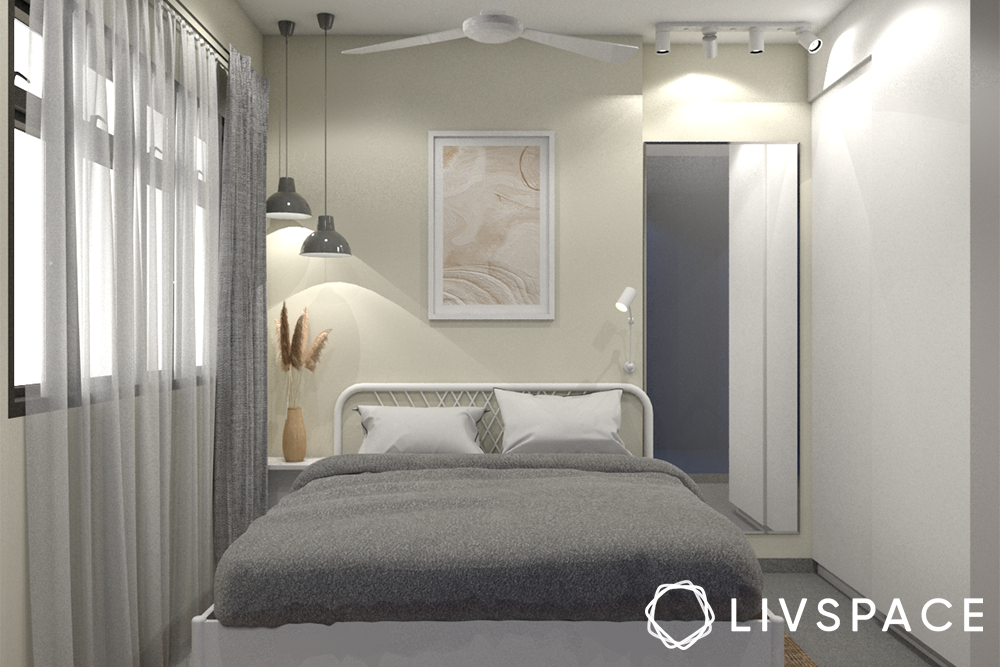 Civil work can change the entire face of any 3-room HDB flat layout. Civil work comprises tiling, wiring, flooring and painting work. Done on a minimal cost, the idea is to renovate the home to give it a more seamless look.
#4: Get Rid of Traditional Doors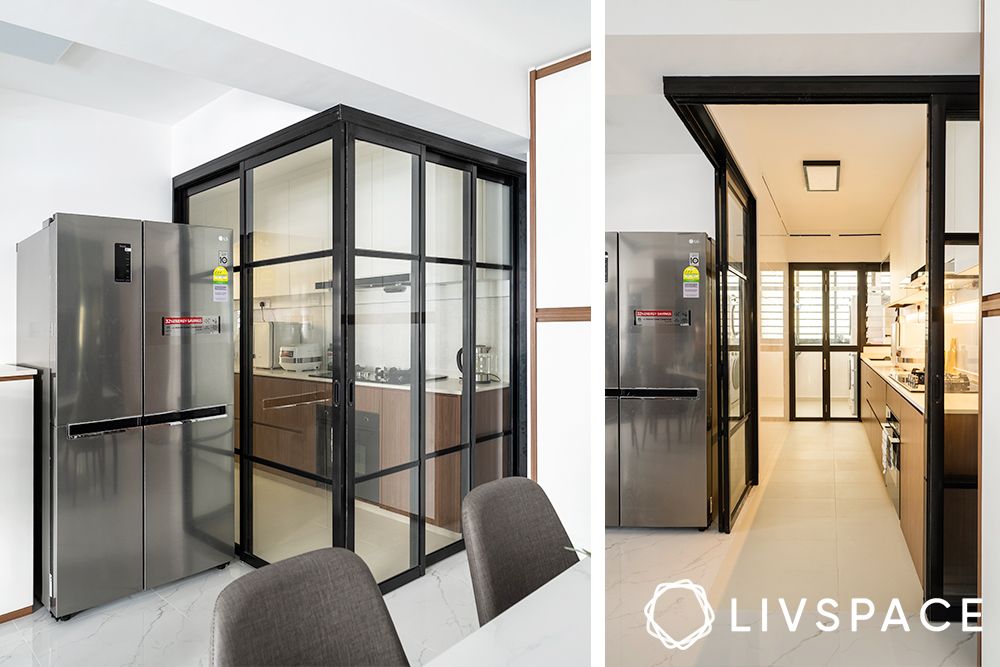 Traditional doors are out of style. Instead use sliding doors or glass doors to give your HDB 3-room floor plan a modern touch. We always advise people to go for glass or sliding doors as they give any cluttered space an airy look.
#5: Create a Flow With Colour Palette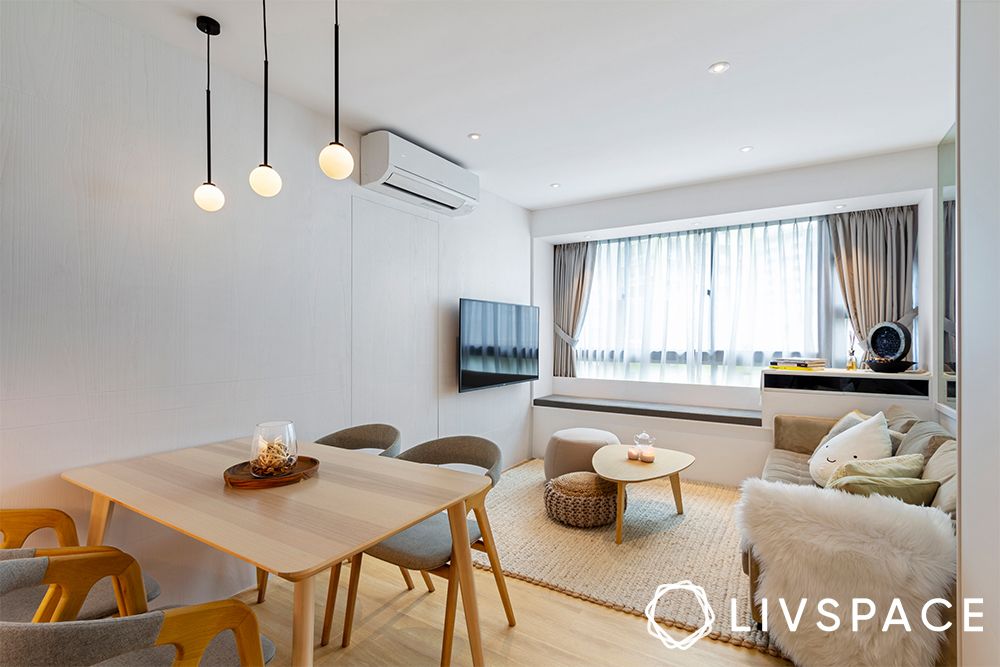 Do not ignore the colour palette when it comes to any space. Every designer swears by this trick. Choose one or two primary colours and experiment around the concept. You can also seek professional help to understand how you can apply this to your 3-room HDB layout.
How Can Livspace Help You?
We hope you found our ideas useful! If you want your home to be just as beautiful, then look no further. Book an online consultation with Livspace today. Delivering safe home interiors has been our No. 1 priority. Click here to find out how interiors are being delivered following all safety protocols.