BTO flats are among the most convenient options available to Singaporeans. Offered by the HDB, there are five types of BTOs: 2-room flexi, 3-room, 4-room, 5-room and 3-Gen homes. Among these, the 2-room flexi floor plan is perfect for singles above the age of 35. In this guide, we will explain what exactly is a 2-room BTO floor plan and 10 ideas to help you decorate one.
What Is a 2-Room Flexi Floor Plan?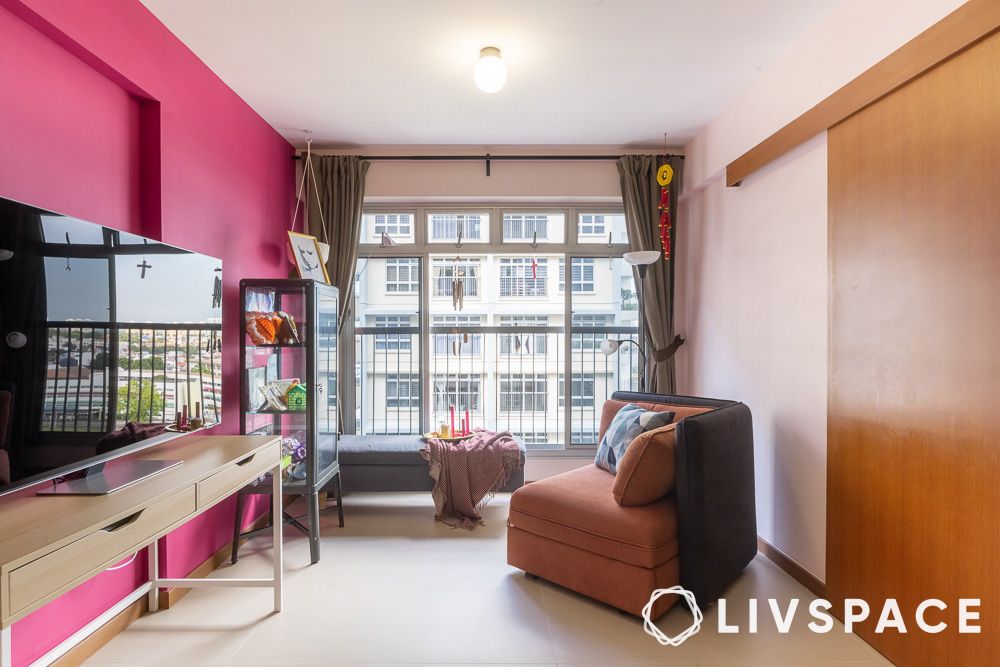 A 2-room flexi floor plan consists of compact BTOs that have been designed keeping in mind singles and couples who want to live in non-mature properties. There are 3 types of 2-room HDB floor plans:
Type 1: 35 to 38 sqm
Type 2: 45 to 47 sqm
Community Care Apartments: Exclusively available for senior citizens above the age of 65 and for short lease periods (15 to 35 years)
HDB 2-room flexi floor plans come with a living room, kitchen, bedroom, bathroom and household shelter. Community care apartments offer some additional benefits for senior citizens, like regular healthcare and 24-hour emergency services.
As 2-room flexi floor plans are quite compact, you need to rely on good interior design to transform a small BTO. Here are some wonderful design and decor ideas for your BTO 2-room flexi floor plan.
Also Read: HDB BTO Renovation FAQ: What You Need to Know Before Getting the Keys to Your HDB BTO
#1: Opt for a Platform Bed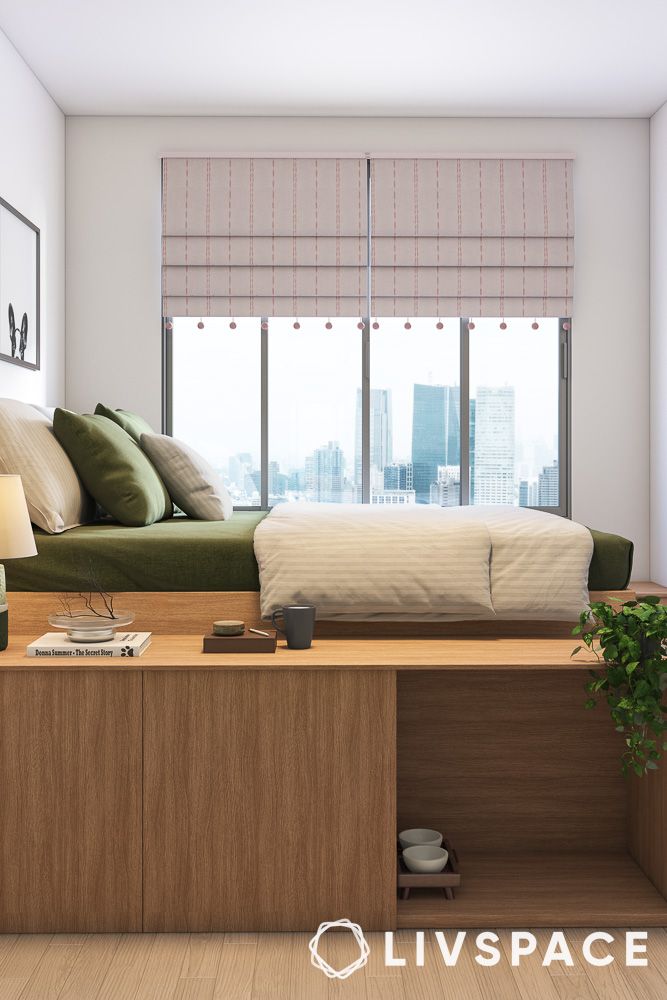 The key to designing a 2-room flexi floor plan is to choose smart options that save on space. A platform bed can help you in this regard as it provides space to add storage. In addition, platform beds often come with an attached ledge which can serve as a side table.
#2: Choose Sliding Doors for Your 2-Room Flexi Floor Plan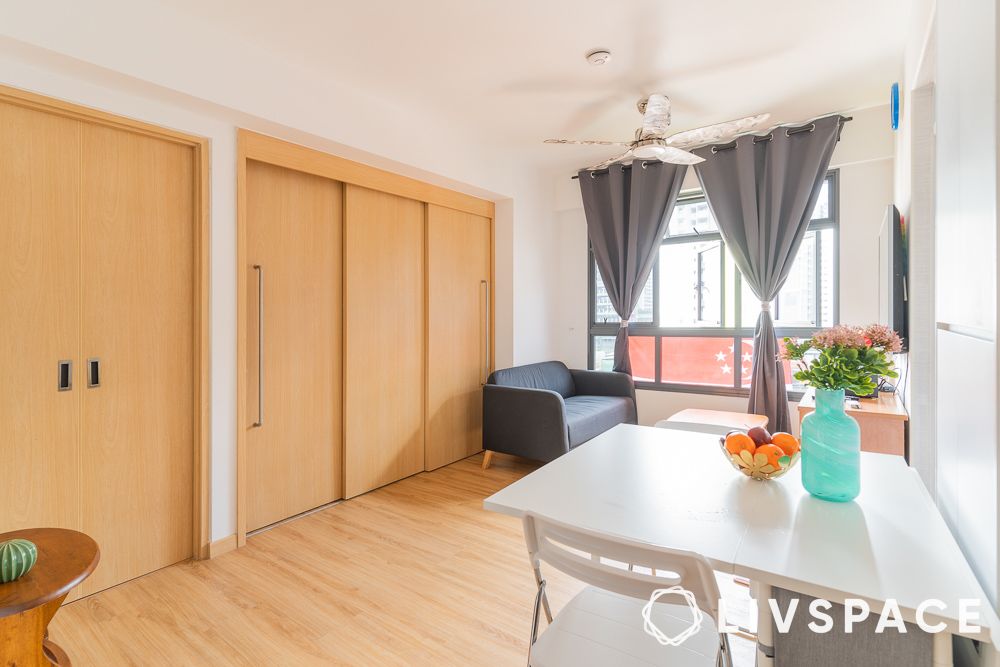 The floor plan of a 2-room flexi design is usually very compact. As such, every space-saving hack matters. Swing doors are usually not a good idea for small homes as they take up too much space. As such, you should always opt for sliding doors that will help you save space.
#3: Go for an Open Layout in Your HDB Flexi Flat Floor Plan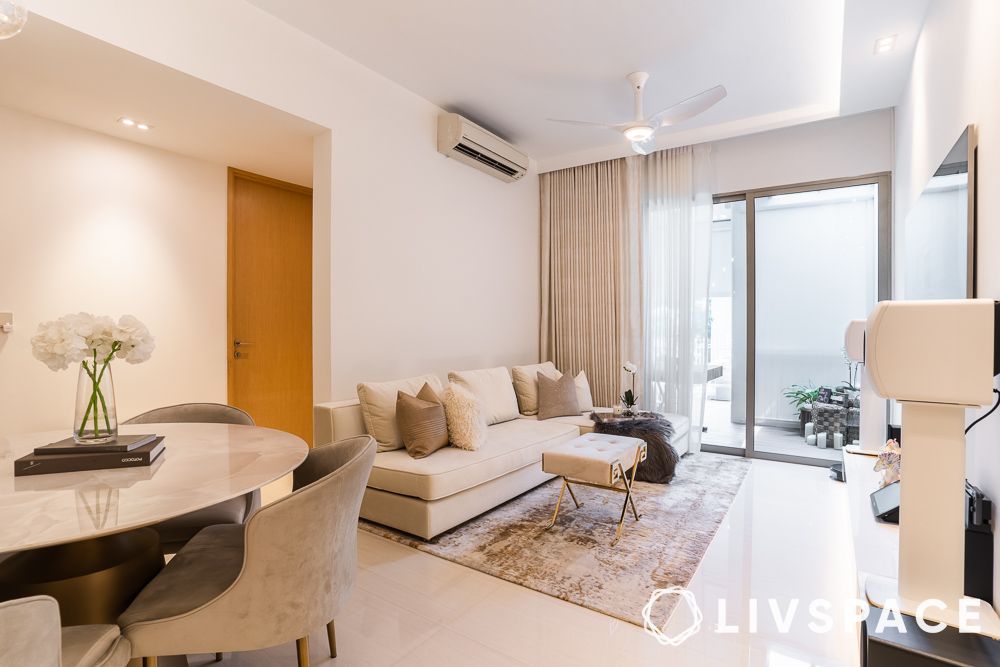 An open layout helps in allowing natural light and air to flow throughout your home. This, in turn, can make your BTO look more spacious.
#4: Choose Minimalism for Your 2-Room Flexi Floor Plan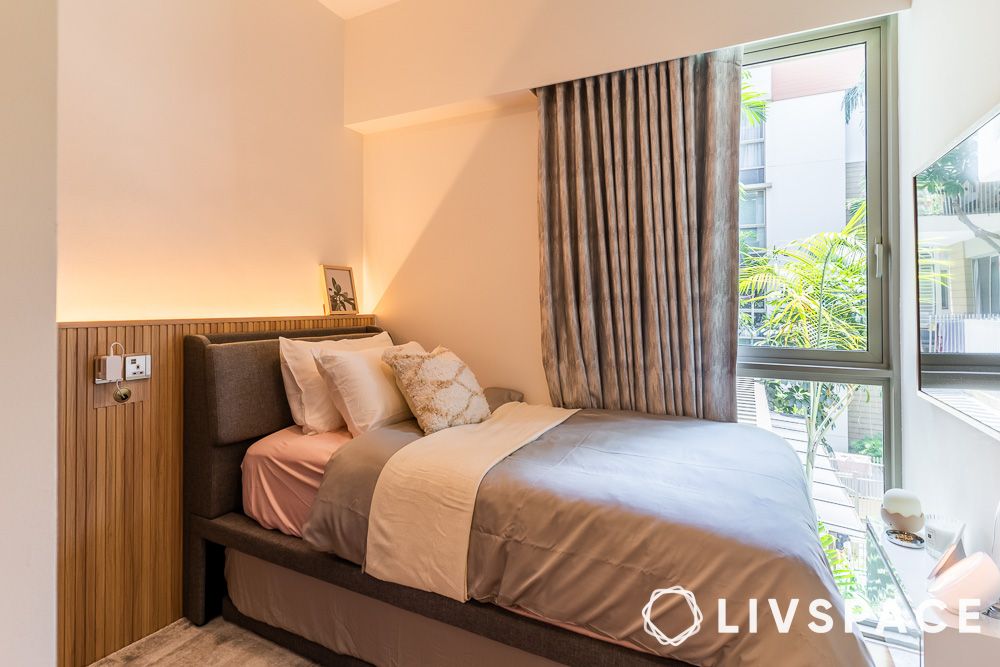 When it comes to HDB flexi 2-room floor plans, less is more! Instead of filling up the space with a variety of furniture and decor, opt for the basics. As such, the minimal aesthetic is the perfect option.
#5: Handleless Units for a Contemporary Look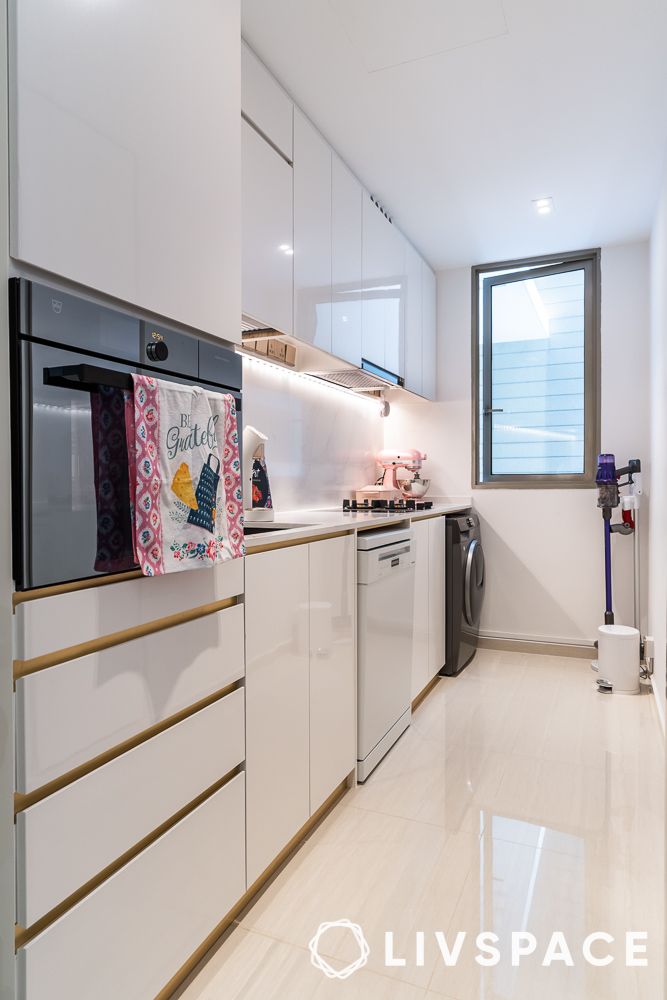 One of the main takeaways that this kitchen offers is that handleless units can provide a sleek and contemporary look. Additionally, opting out of handles will also make your kitchen look spacious, especially if that's accompanied by a glossy finish and neutral colours like white.
#6: Sleek Designs for Your 2-Room Flexi Floor Plan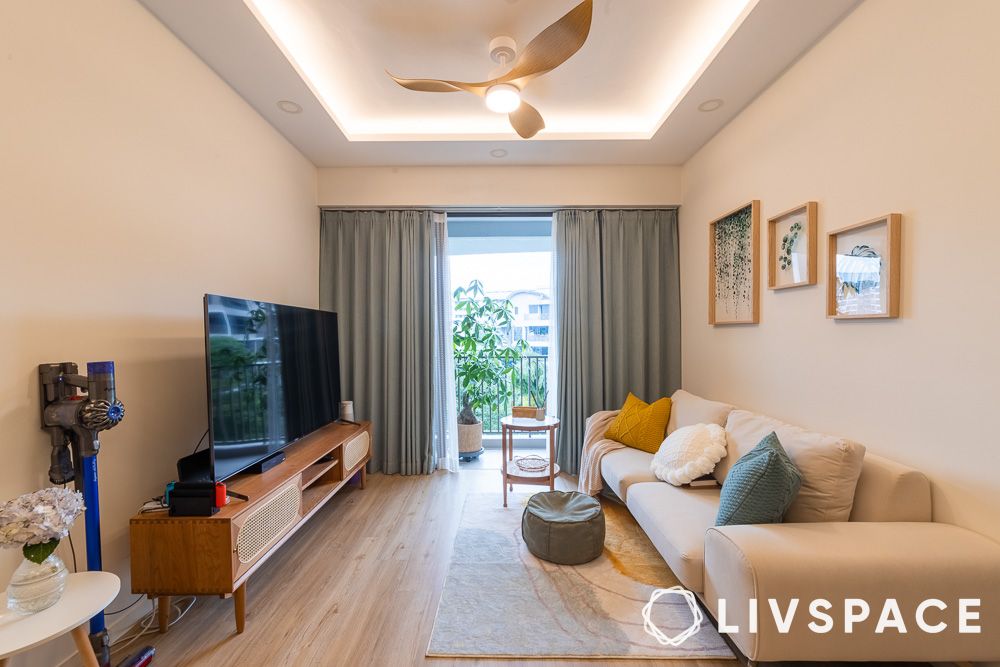 When space is scarce, bulky furniture can make your home look even smaller. Therefore, you must invest in sleek units that will make your BTO 2-room floor plan look larger. Additionally, you should also opt for a neutral colour palette and maximise the available lighting.
#7: Make Use of Vertical Space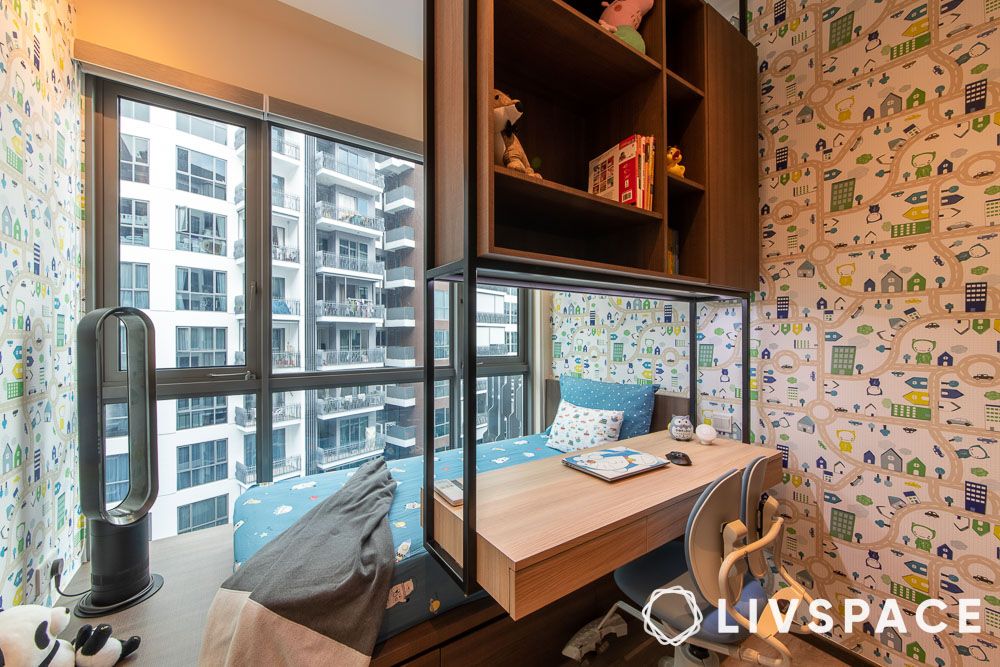 Apart from the colour, theme and interior design style, the type of furniture you select for your 2-room flexi floor plan can also help in making your BTO look more spacious. Take this home, for instance, the hanging study unit with storage on top is a creative solution that doesn't take up too much space.
#8: Mirrors Will Always Be an Evergreen Space-Saving Hack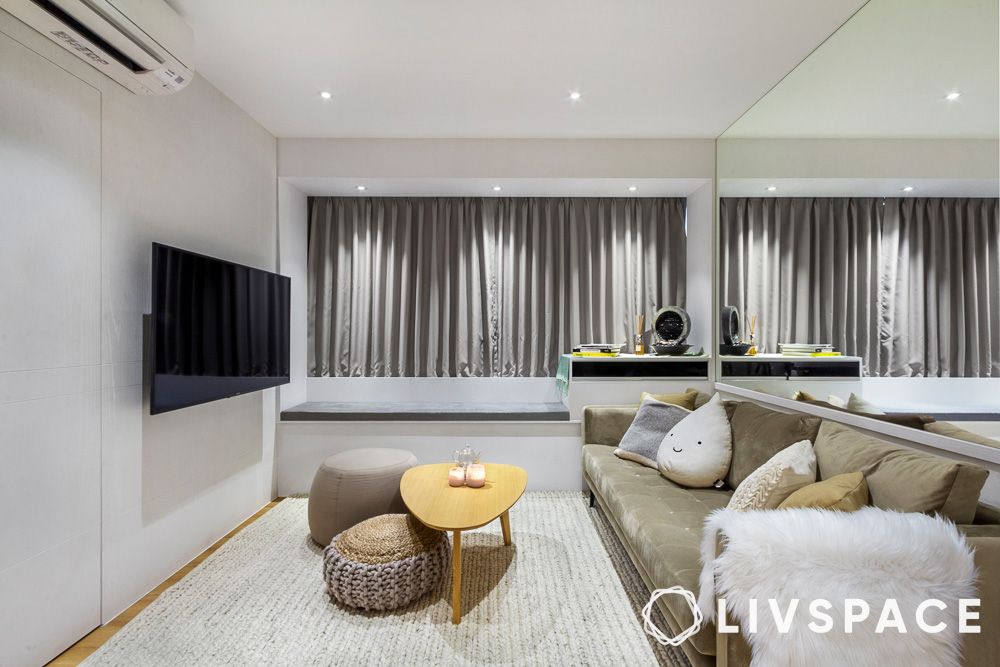 This is one of those space-saving hacks that all our designers swear by! Instead of going for a basic accent wall, opt for mirror panelling, which will help in making your room look much more spacious than it actually is.
#9: Choose Multifunctional Furniture for Your BTO 2-Room Floor Plan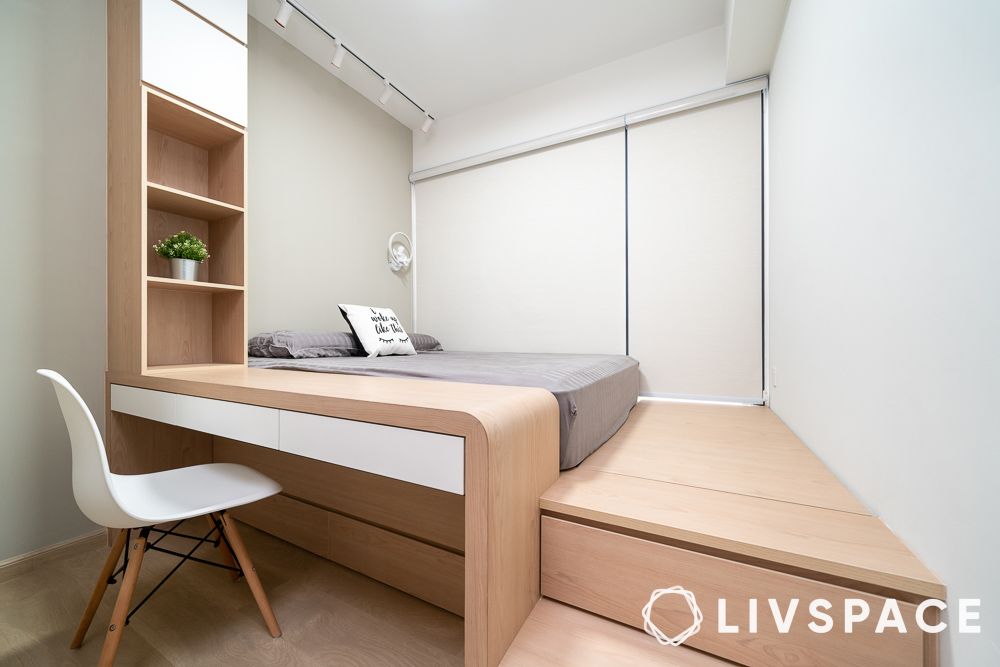 One of the most useful pieces of furniture that you can invest in for your 2-room flexi floor plan is something multifunctional. This bed comes with an attached open-display storage unit and a side table that doubles as a study unit.
#10: Floating Units and the Right Type of Lighting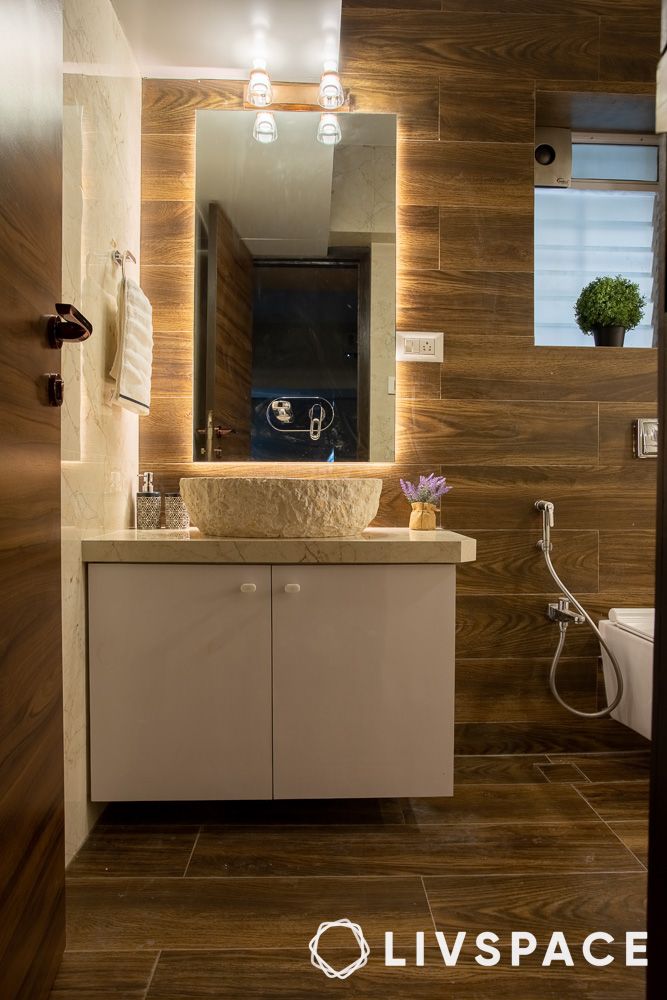 While floating units create a lighter, more spacious appearance, they are also low-maintenance. So, in case you have a compact bathroom, opt for a floating sink unit and don't forget to add some lighting!
Also Read: How to Plan Your 3-Room BTO HDB Flat's Layout? 5 Easy Tips for a Stunning Space
How Can Livspace Help You?
We hope you found our 2-room flexi floor plan design ideas useful! If you want beautiful interiors for your home, look no further. Book an online consultation with Livspace today. Have some comments or suggestions you'd like to share with us? We're all ears! Feel free to write to us at editor.sg@livspace.com.
Disclaimer: All contents of the story are specific to the time of publication. Mentions of costs, budget, materials, and finishes can vary with reference to current rates. Additionally, the designs showcased within the story are subject to availability and will vary based on the year the homes were designed in. Consult our designers for more details on the latest designs, pricing, and availability.