Home interiors is a high-value and low-frequency purchase, and according to our research, most homeowners in Singapore get their interiors done only from trusted designers and firms. That statistic tells a lot about how the decision is made very carefully and after extensive research. So, if you're wondering why you must choose Livspace interior design company as your renovation partner over other options, we can give not one, but 215 different reasons!
But first, do you know how many quality checks your furniture and other fittings go through when you purchase them? Instead of running around trying to fix things after the renovation is done, it is always better to get the best people to do those checks for you before your home is handed over. But it is also important to know what qualities you should be hunting for in your interior designer. Because, if you have the right designer, they will understand your needs and ensure that you get the best. Let us tell you more about this as you read on.
What are the best qualities of an interior designer?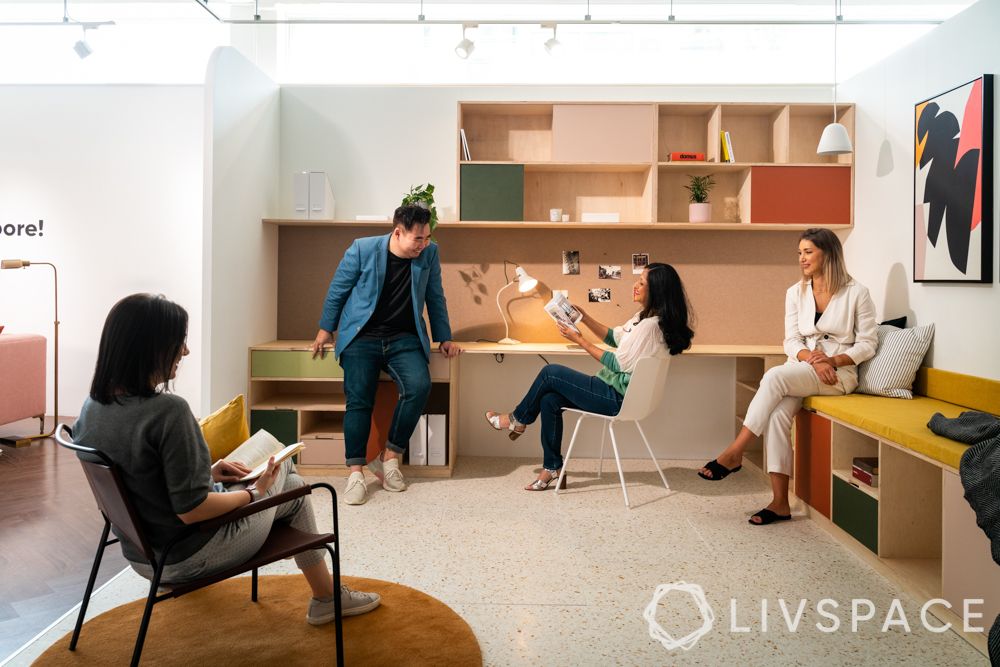 Once a building is constructed, the designer is called on to furnish and accessorise the empty interiors. They do so keeping in mind the needs, lifestyle, preferences and budget of their client. Details like selecting materials, furniture, wall designs, colour schemes, accessories and more fall within the scope of the designer. Therefore, an ideal interior designer must be able to:
Discuss and understand the needs and lifestyle of the clients
Prepare a carefully thought-out design plan after discussions
Propose a tentative budget plan to the clients
Change/modify their designs according to the budget or preferences of the client
Source all the material, and work with carpenters and installers
In addition, focus on details like furniture, wall design, colour scheme, design style, kitchen layouts, flooring, lighting, furnishing, etc., to create a living/work space
What qualities should you look out for when choosing furniture for your home?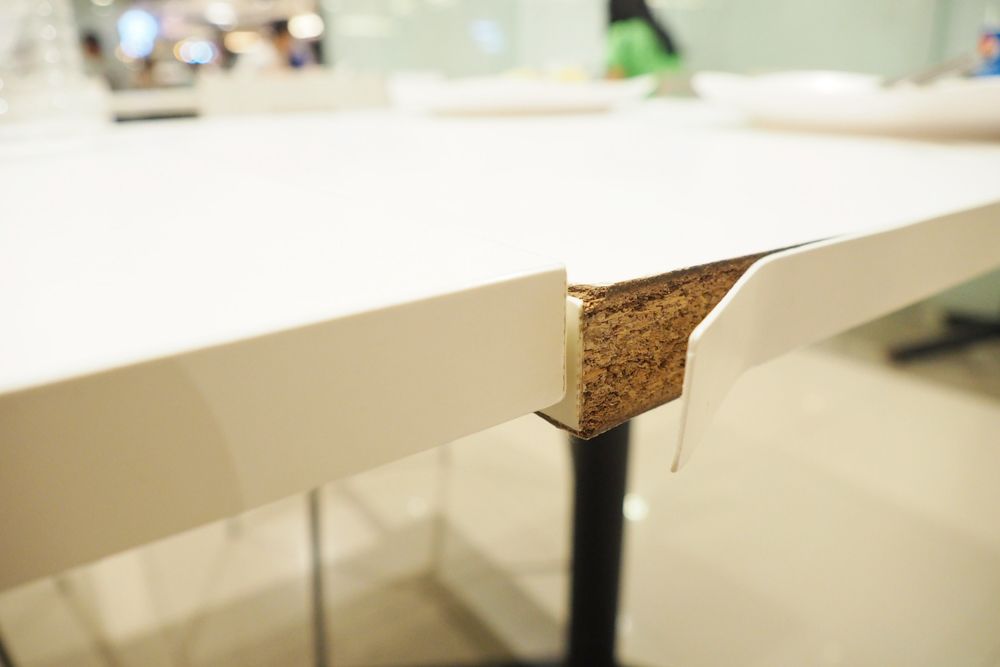 When it comes to buying furniture for your home, it is very easy to follow the trends blindly. This can make you buy that fancy piece of furniture off the shelves. You can furnish and design your home with low-quality materials, but in the long run, it's going to affect your finances. Regular upkeep and maintenance cost is going to burn a hole in your pocket. Also, who wants furniture that falls apart at the drop of a hat? When it comes to flooring, ceiling, walls, doors, bathroom fittings and fixtures and so on, you must remember that they should be free of joints, gaps, accessories defects and so on. But how can you ensure that? With Livspace interior design company, it is guaranteed. Let us tell you how.
Livspace does 215 quality checks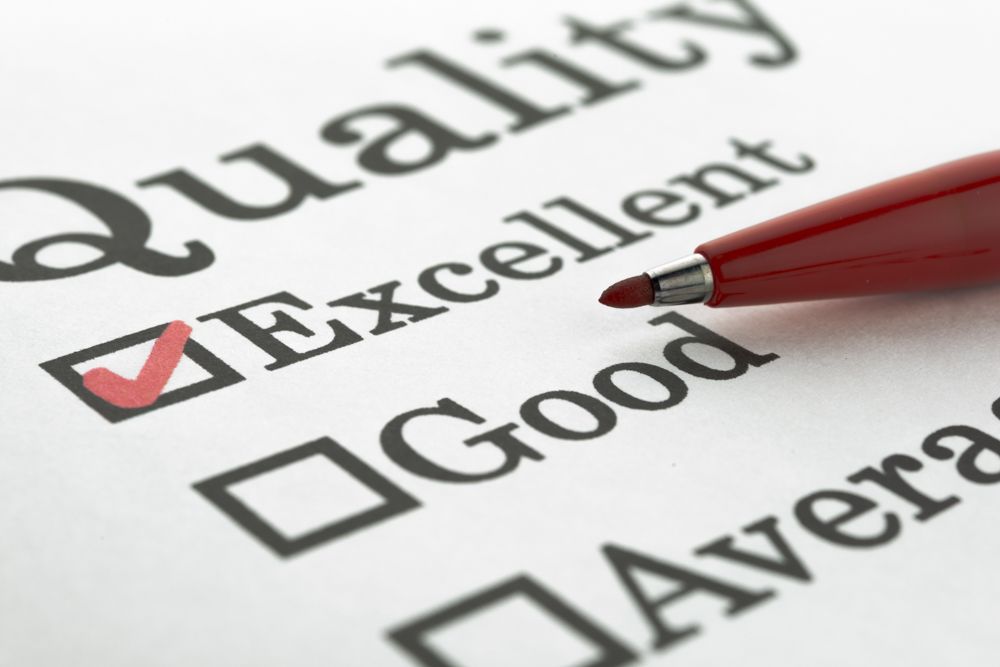 Whenever you sign up with Livspace for your dream home interiors, our team ensures that you get the best for your home. All our furniture is top-notch and this makes every piece of furniture and the finish of every material impeccable. A good quality check also involves post-installation checks like smooth mechanism, alignment and so on. Let us tell you the various checks that we, at Livspace interior design company, carry out to make sure you get excellent quality interior work for your home.
General checks for flooring, ceilings, walls, doors, bathroom fittings and fixtures:
Finishing: No stain marks, consistent colour tone and no rough or patchy surfaces
Alignment and evenness: Smoothness of surfaces, straight and aligned edges and so on
Crack and damages: No visible damage or defects
Hollowness: No hollow sound when tapping with an object and no sign of delamination
Jointing: Consistent, aligned and neat
Flooring:
We also carry out specific checks for different types of flooring such as screed, tiled, timber, carpet, raised floor and Mass Engineered Timber (MET).
Internal walls:
Specific checks are run on plaster finish walls, tiled, cladded, architectural coating, painting, precast concrete planks, wallpaper, glass blocks, wood/timber panels, fair-face concrete and MET.
Ceilings:
Separate checks are run on boarded ceilings, false ceilings and MET.
Plumbing and sanitary fittings:
We ensure that all pipes and fittings are free from damage, leakage, chips, cracks and so on.
The list goes on but this was just to give you an idea of how careful we are when it comes to delivering the best for your home design.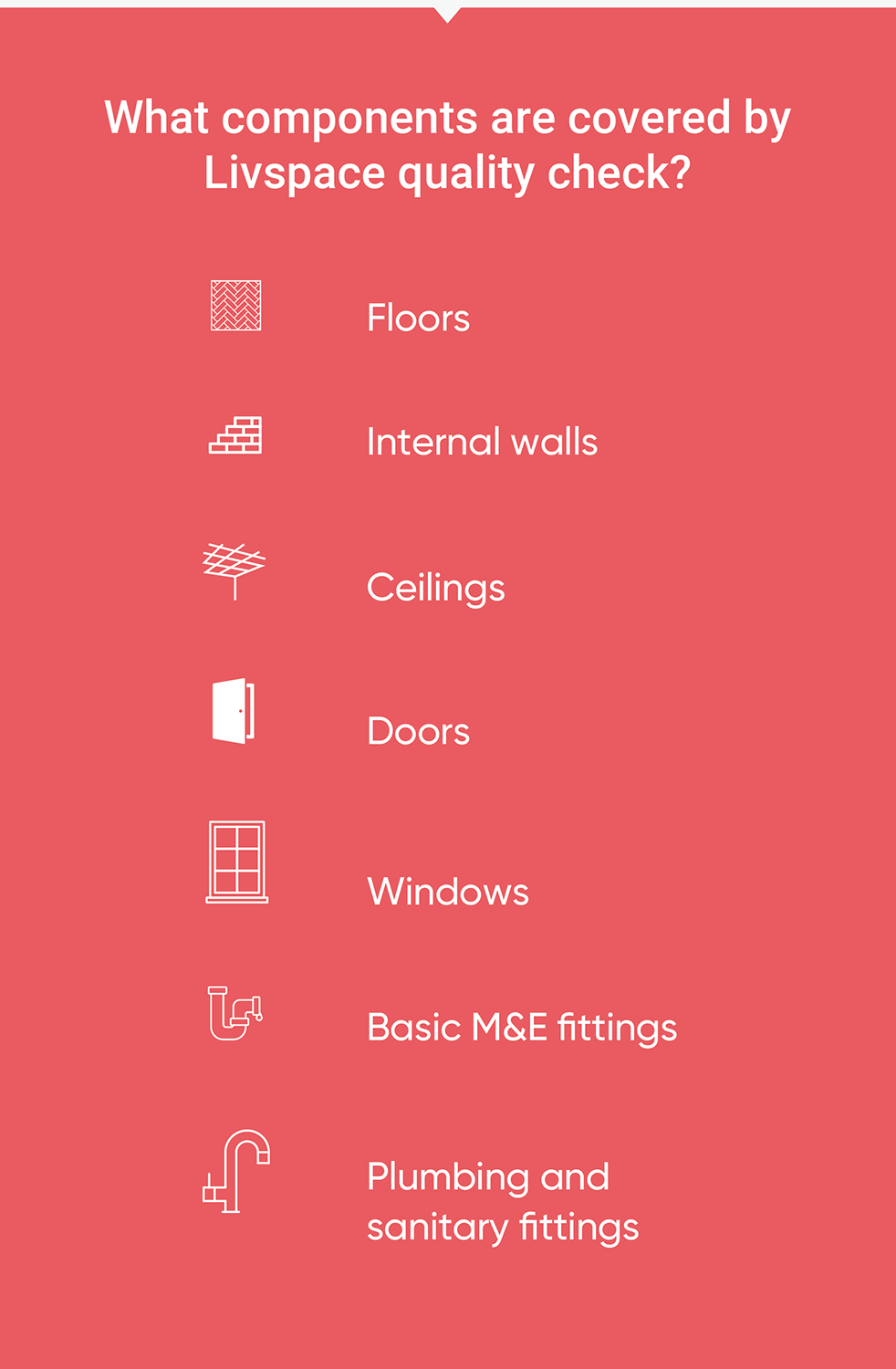 What quality standards do we follow?
Apart from the above quality checks on individual items, we also follow strict standards of quality. Nothing is delivered to you if it does not pass these checks. Some material and functional tests that we carry out are:
Wet area water-tightness test
Internal wet area waterproofing
Tiling installation
Timber flooring installation
Window installation waterproofing
While this is not an exhaustive list of the numerous checks that we follow at Livspace, we tried to give you an idea of how safe your home will be in our hands. We hope you choose the best when it comes to your personal space.
Did you know we recently collaborated with IKEA and made a powerhouse partnership? Know more about it here: Beautiful Home Interiors by the Winning Duo: Livspace & IKEA.
Send in your comments & suggestions to editor.sg@livspace.com.