Renovating your condo or designing it from scratch can be quite a daunting task and that's why you need the right advice and expertise at every step. When it comes to renovating a condominium, the rules are very different than that of an HDB or a landed property. We understand that when you are thinking about designing your condo, you are either considering a contractor or an interior designer. Here's the truth: interior designers have the right skill sets to turn your condo into a work of art, irrespective of its size. Our designer, Andrea Rodriguez Junquera answers some queries to help you understand this better.
Roles of an interior designer in Singapore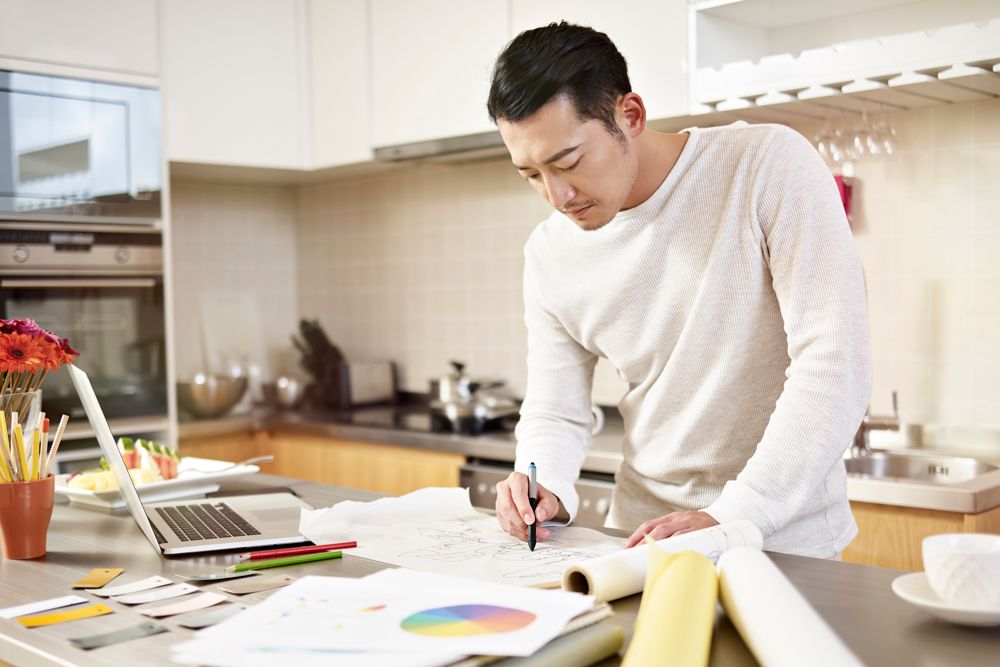 Interior designers can make your condo look like a piece of your personality. They are creative, skilled, experienced and technically trained too. Let's tell you a little more about the responsibilities of an interior designer:
Meeting and knowing your needs and preferences to come up with unique design solutions
Providing free initial design consultation is a major role of an interior designer
An interior designer will be a one-stop do-it-all point for you
They can project manage your renovation and even help you pick out the right furniture
Most interior designers already have their own team of subcontractors who are reliable
They will ensure work is done on an agreed timeline
Some FAQs for hiring interior designers for you home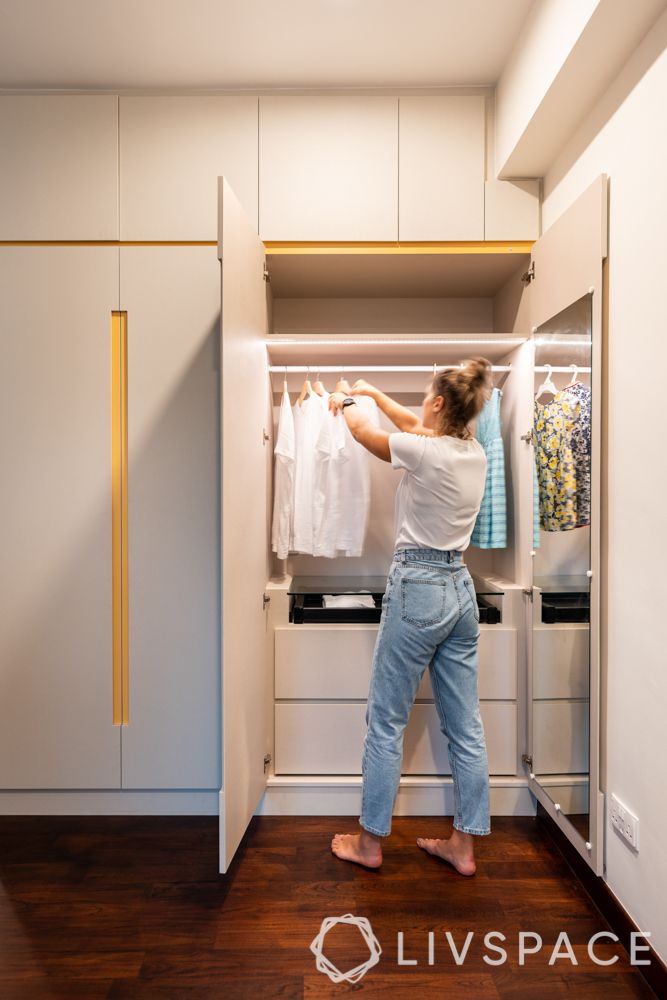 Q1. When should a homeowner think about hiring an interior designer for their home?
The ideal moment to hire your interior designer is about 3-4 months before getting the keys to your new condo. For resale units, once the purchase deposit is cleared, you share the floor plan and even photographs of the existing interiors with your designer. In this way, you have sufficient time for design development and material sourcing, allowing you to move as soon as possible, into your new home.
Q2. Under what circumstances do interior designers become essential for homeowners?
Interior designers are essential when you are looking for a professional to materialize your dream home. Interior designers are consultants so they will provide professional advice about different material and design options, so you can make informed decisions that work with your budget. They become essential when you require bespoke carpentry, material and colour palettes, lighting design and furniture selection.
Q3. Do homeowners need interior designers for every kind of work?
No, every kind of work might not require the intervention of an interior designer. Only when your project requires a design input is when you should hire an interior designer. For simple work and if budget is your only concern, then you'd have to work with different groups of contractors; they can assist you while you take ownership of project management and coordinating between the different groups of contractors.
Q4. Are there rules laid down for hiring interior designers for HDBs and condos?
No, there are no specific rules or regulations that govern this. You can hire the services of an interior designer with much ease.
Q5. Is it easier for homeowners to hire an interior designer for renovating or designing their home?
All interior designers in Singapore are familiar with renovations for both resale flats as well as interior design for new homes. So, whatever your requirement might be, an interior designer will mostly be able to help you with it.
Q6. Are contractors better or interior designers, when it comes to home design or renovation?
Hiring a contractor is definitely cheaper since you are paying directly to the supplier. But once the work is done, any design hiccups may lead to more payments than you initially agreed upon. Whereas, with an interior designer, all the touch points are covered and all you have to do is move into your newly designed condo, once you hand over the responsibility to your designer. But for basic renovations and little changes, a contractor's services are ideal.
Under what circumstances do you need an interior designer for your condo?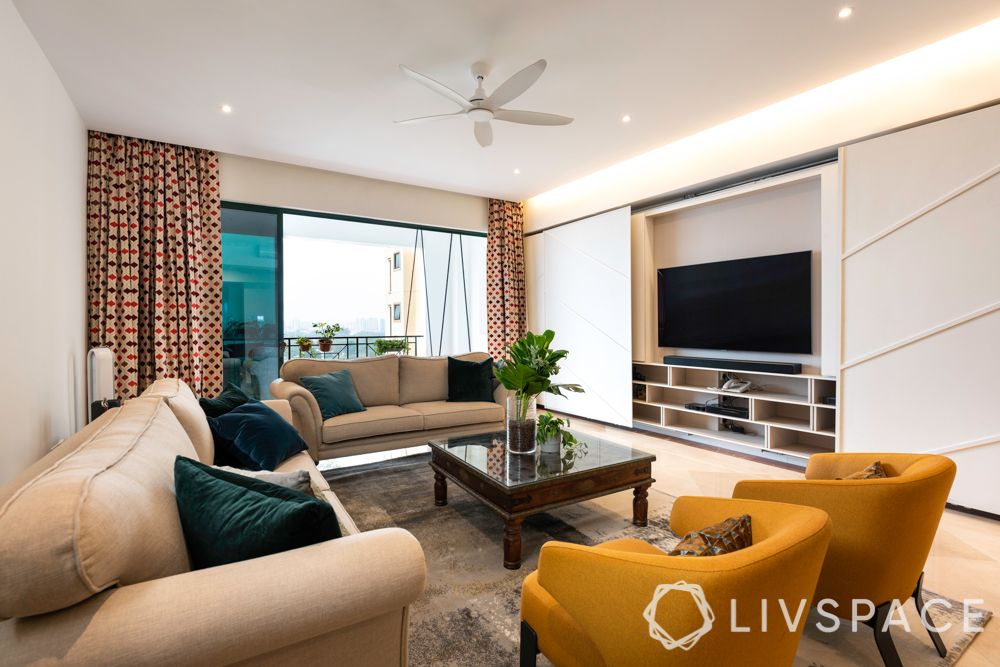 In Singapore, condominiums have different guidelines on renovation based on the developer and this can be a problem if you are not very familiar with the rules. Apart from this, if you are looking for a unique design for your condominium, then an interior designer becomes essential. If you do not know other subcontractors or simply do not want to get involved in the day-to-day work of renovating your condo, then an interior designer can help you immensely. We have laid down some circumstances in which you might want to consider hiring an interior designer.
#1: When you do not know condo by-laws
Any contractor could assess HDB and MCST restrictions so an interior designer is not required for this matter. But interior designers know condo by-laws better. They are technically trained, know local regulations and have the design sensibility to understand and materialise your vision. They are consultants so they will provide professional advice about different material and design options, so you can make informed decisions that work with your budget.
#2: When you don't know what sort of renovation requires approval from the BCA
If BCA approvals are required a PE Endorsement is often needed. "Interior designers become essential when a project has certain complexities, requiring lighting and ceiling design, material coordination and bespoke carpentry, for example," says our designer, Andrea Rodriguez Junquera.
#3: When you are unsure about the paperwork involved in the process
When you are not sure about the sort of permits you'd require for your condo renovation or design, then you need some assistance. A turnkey contractor can help you with this, as can an interior designer. An interior designer will come with an end-to-end package complete with design inputs as well as all permit applications and project management. Therefore, when you do not want to take any chances and want a new look for your condo, an interior designer is your best bet.
#4: When you do not know specific guidelines about sanitary work, air conditioning work, electricity work, and so on
While contractors can offer technical and regulation advice, an interior designer should be engaged when you are looking for a more bespoke and design centered approach.
#5: When you do not have enough time at hand
Most people don't have time to source and liaise with each of the contractors. And there will be plenty of coordination to deal with, considering contractors for tiling, carpentry, electrical wiring, painting and so on. This way an interior designer can save the day. You wouldn't have to coordinate with all the contractors, instead an interior designer does all that for you.
#6: When you need an expert to tell you which material is best suited for your condo furniture
Most people aren't aware of the difference between materials. A designer can help understand and guide you through it to make a better decision when purchasing things. Think compressed vs pure wood, laminates, granite vs stainless steel sinks, quartz kitchen countertops vs. compact laminates like EDL, and many more.
Additionally, you should know when not to hire a designer too. When you only want to make cosmetic changes to your HDB flat or condo then you can carry out that job on your own or with minimum help.
Check out this resort-style 2-room condo:
Now that you know all of this, are you ready to transform the way your condo looks right now? Here's a condo that our designer customised as per the homeowner's preferences: Muted Colours & Elegant Detailing for this 4-room Condo.
Have other thoughts? Write to us at editor.sg@livspace.com