For something to be long-lasting, the foundation needs to be strong. No wonder then that the flooring is one of the most important aspects of your interior design. While there are different types of flooring options available in the market, granite flooring is one of the most popular choices among homeowners in Singapore. Granite floor tiles not only look stunning but also come with multiple advantages.
Wondering if granite is the right choice for you? This guide will give you all the details you need to make the right choice.
What Is Granite?
Granite is a form of igneous rock that forms beneath the surface of the Earth due to the slow crystallisation of magma. The two major components of granite are quartz and feldspar. This material is light-coloured, usually in shades of pink, grey or white, with dark mineral grains visible to the naked eye.
Why Choose Granite Flooring and Tiles in Singapore?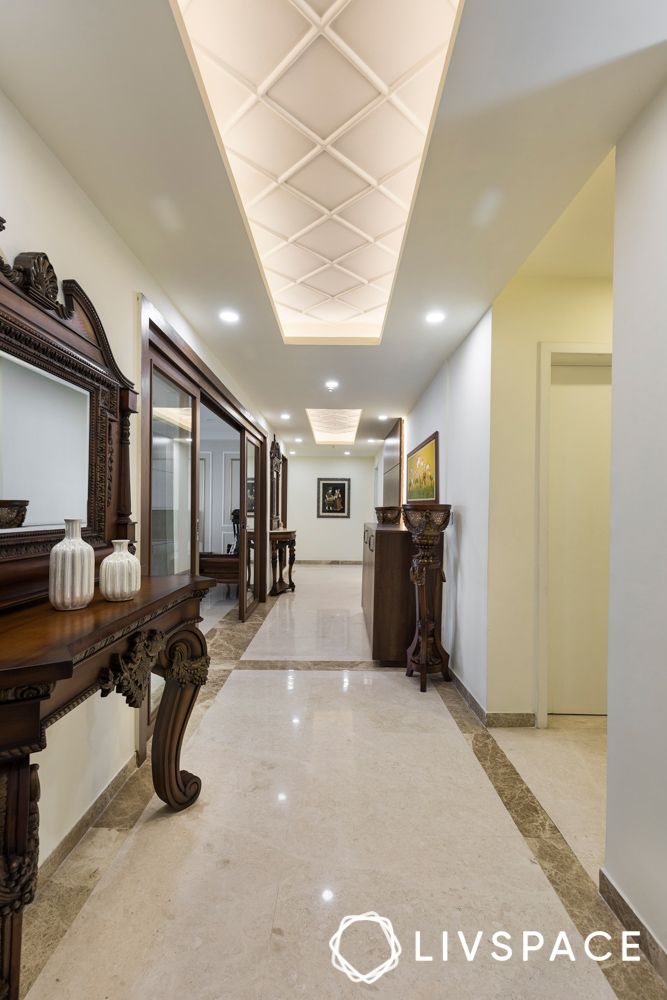 So, why should you choose granite floor tiles in Singapore? Granite flooring is one of the most popular choices among homeowners. Not only is it available in a variety of styles, to suit the aesthetics of every type of home, granite flooring is also very durable. Another reason why Singaporeans should opt for granite floor tiles is that it increases the resale value of a home.
Also Read: 17 Different Types of Tiles With Price Estimates for Bathrooms and Kitchens
Trending Granite Flooring Ideas
Check out some amazing granite floor ideas for your HDB or condo.
#1: Granite Tiles Design Ideas for the Living Room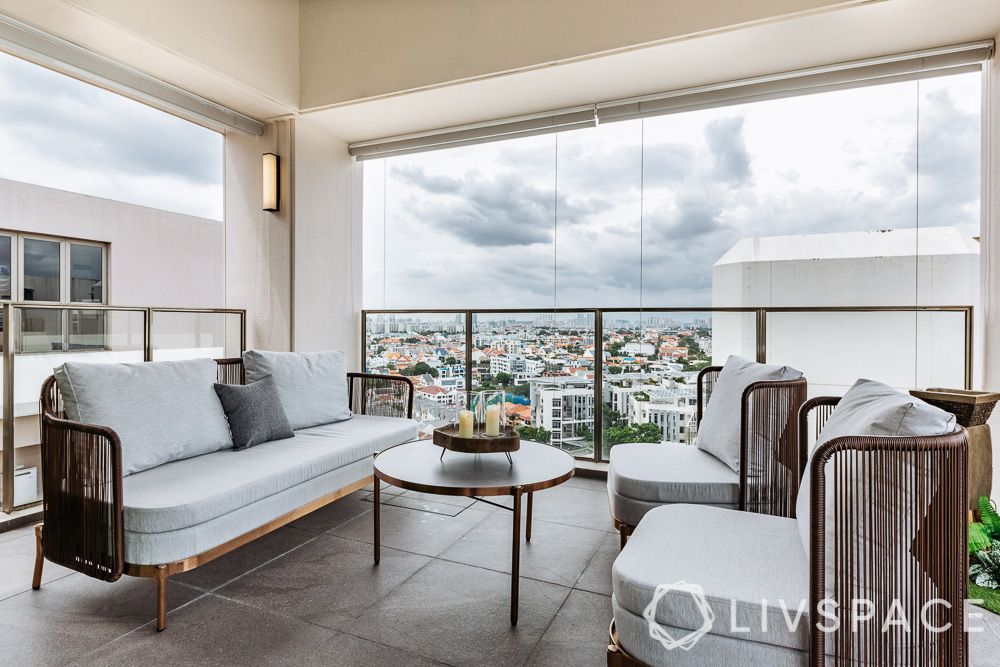 Your living room is the first room that visitors see. Therefore, from types of flooring to ceiling design, everything should be stunning and well designed. Your granite tiles design for the living room should match the aesthetics of the room. For instance, if you have a Scandinavian living room, opt for a granite tiles flooring design in neutrals like grey or white.
#2: Granite Tiles Design for Kitchen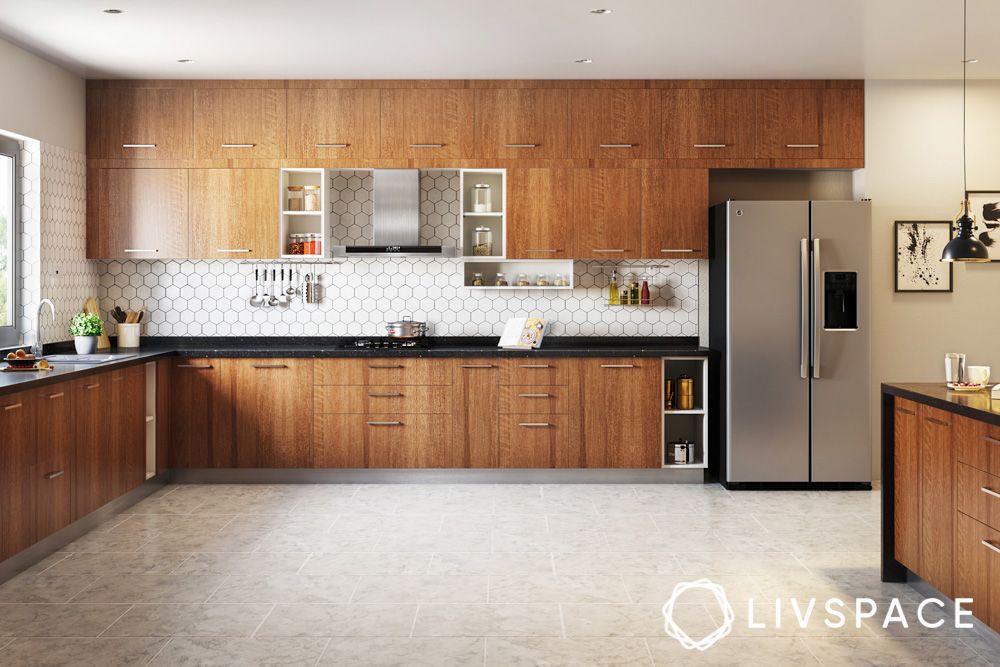 When you choose the granite tiles design for your kitchen, what's the most important criteria? Durability! Since the kitchen experiences high footfall, choosing granite, a durable material, will ensure that it lasts over a longer period. When it comes to the design, choose something that is low maintenance.
#3: Granite Tiles Design for Bathrooms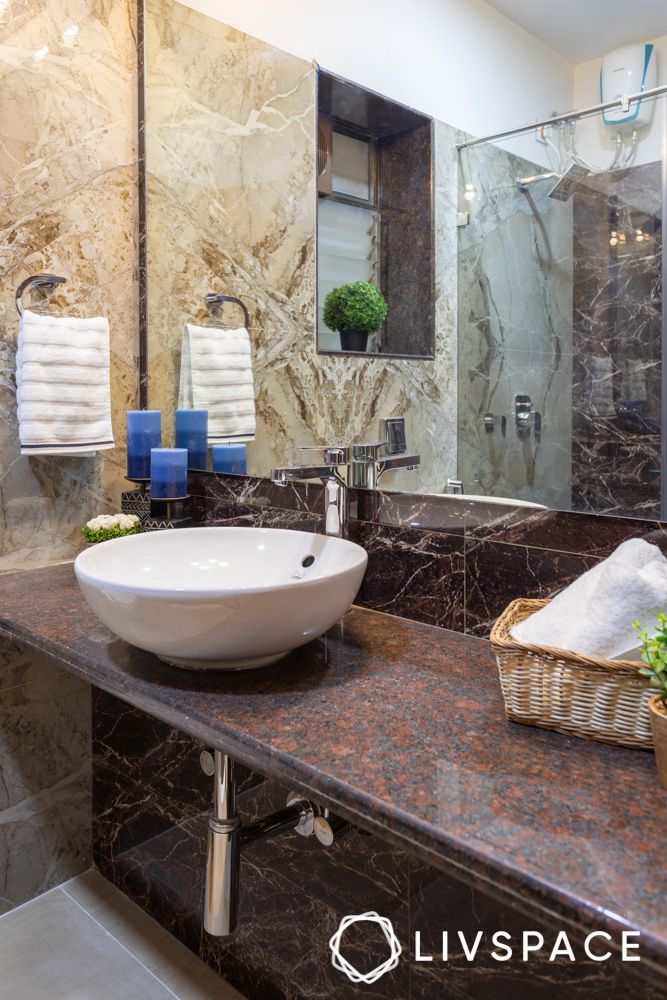 Whether you are looking for a granite floor tiles design or something for the walls and counters, granite is one of the most popular choices for the bathroom. The reason for this is that granite flooring is water-resistant. As a result, opting for granite tiles in your bathroom can help prevent water damage over time.
Features of Granite Tiles
Strength and Durability: Not only is a granite tiles design for your floor stunning, it is also long-lasting and can withstand wear and tear
Unique and Elegant: Since there are multiple types of granite flooring designs available in the market, you can choose something that looks stunning and matches the style of your home
Different Options: As mentioned above, there are different types of granite tiles available in Singapore. This ensures you are spoilt for choice with regards to colours, patterns etc. While making a selection from the different types of granite floor tiles, ensure you choose something that will look good in your HDB or condo
Resistant to Erosion: One special feature that granite flooring offers is that it is resistant to erosion, therefore ensuring durability
Advantages and Disadvantages of Granite Flooring
| | |
| --- | --- |
| Advantages | Disadvantages |
| Resistant to water | Heavy |
| Hypoallergenic qualities | It's slippery |
| Improves resale value | Comparatively more expensive |
We hope this guide on granite flooring helps you make the right choice for your condo or HDB design.
Also Read: How to Choose the Best Kitchen Countertop Material for Your Home
How Can Livspace Help You?
We hope you found this guide useful! If you want a gorgeous home, then look no further. Book an online consultation with Livspace today.
Have some comments or suggestions you'd like to share with us? We're all ears! Feel free to write to us at editor.sg@livspace.com.
Disclaimer: All contents of the story are specific to the time of publication. Mentions of costs, budget, materials, and finishes can vary with reference to current rates. Talk to our designer for more details on pricing and availability.