When it comes to decorating a home, oftentimes, bedroom designing is second to the living spaces. For the most part, designs and ideas tend to pivot around themes and colours, that we may just overlook the basic elements that make a bedroom a convenient space! What type of bed should you get? How much storage do you need? We answer it all! So, let's get right down to it!
#1: Bed and bedside tables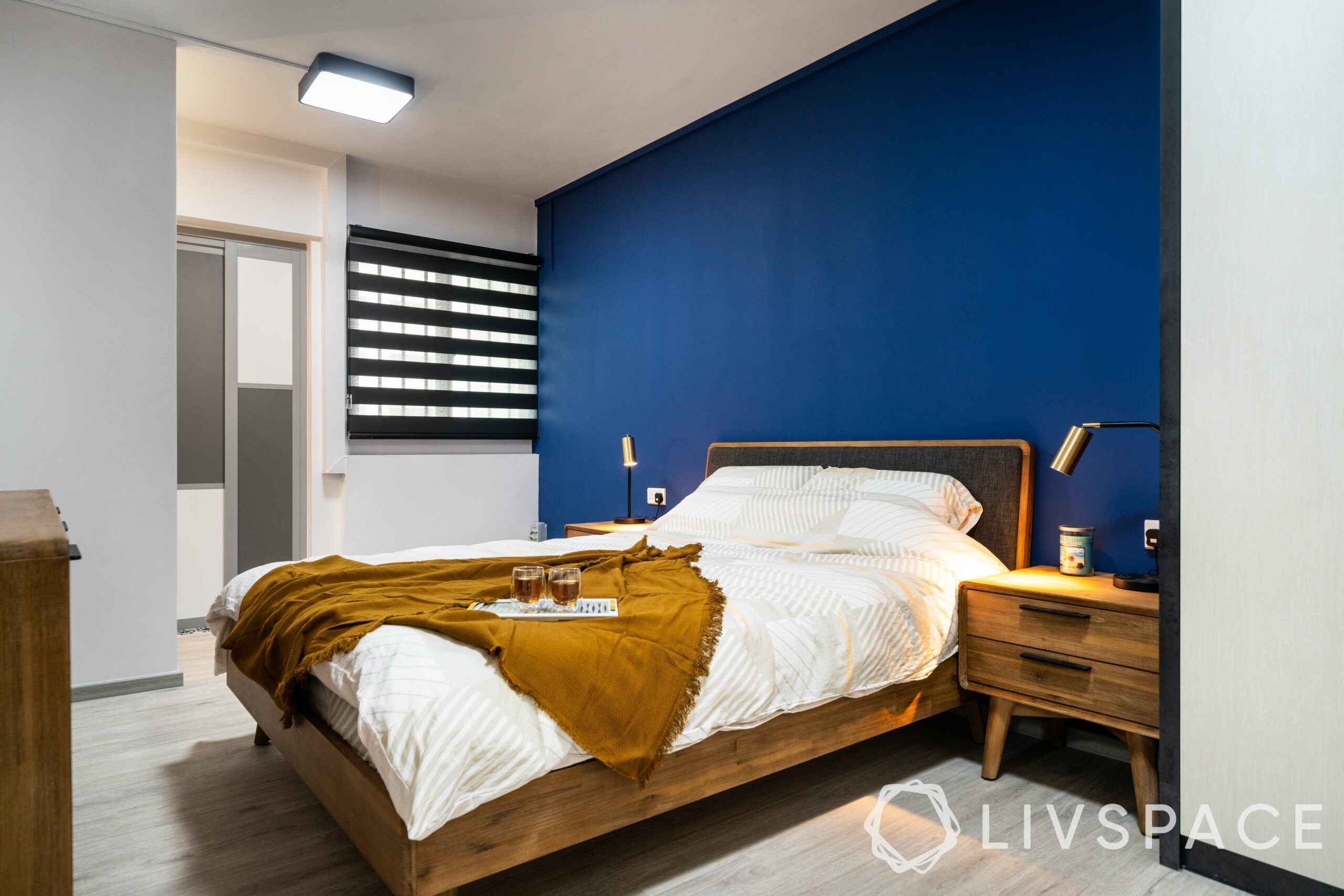 Starting with the single most important factor of a bedroom – the bed! This is one purchase you will most likely be living with for a long time.
Pick a mattress that has a combination of memory foam and spring to get the best of both worlds. Moreover, pick one that is value for money and is high in quality.
For compact bedrooms: A smart choice would be low headboard bed frames with simple night stands.
You could also choose beds with integrated nightstands that come in a variety of styles and colours.
Keep in mind that the aim is to have a comfortable and sizable bed without it looking too bulky in a compact room
#2: Bedroom colours and themes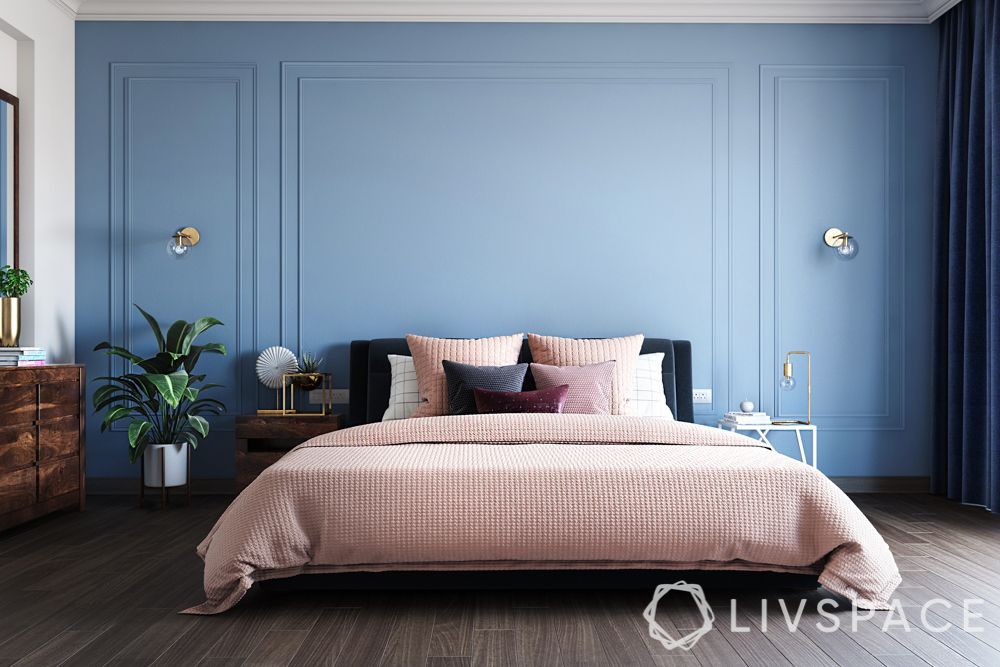 While the bed is the most important element, the colour and theme of a room can have the biggest impact on the design. So consider this one carefully! Opt for a neutral palette with soft shades such as blues, greys, whites and creams to create a soothing vibe.
Feng Shui-recommended colours:
Take a look at this list of bedroom directions and colours that work best for them:
North facing bedrooms: Metallic colours like white and grey
North-east facing bedrooms: Earthy colours like orange and red
North-west facing bedrooms: Metallic and earthy colours
South facing bedrooms: Bold colours like red, pink, purple and earthy colours green and brown
South-east facing bedrooms: Wood colours like green and brown
South-west facing bedrooms: Bold colours like red, pink, purple and earthy colours green and brown
East facing bedrooms: Opt for any wood, earth or water colours
West-facing bedrooms: Metallic and earthy tones like white, grey, green and brown
#3: Layout of the room
Space planning can arguably make or break a bedroom design! Before positioning all the furniture, keep these tired and tested tips in mind:
From the window
The window plays a major role in waking up bright and early. Therefore, it's important to keep this space open. Move all the heavy furniture away from the window giving you enough space to stand in front of it.
Placement of the bed
When it comes to the placement of the bed, ensure that it is placed against a wall that doesn't have plumbing as this can disrupt a good night's sleep. Furthermore, a bench or armchair is a much appreciated touch. You can now have an option of lounging in a space other than your living room
#4: Lighting options and its functions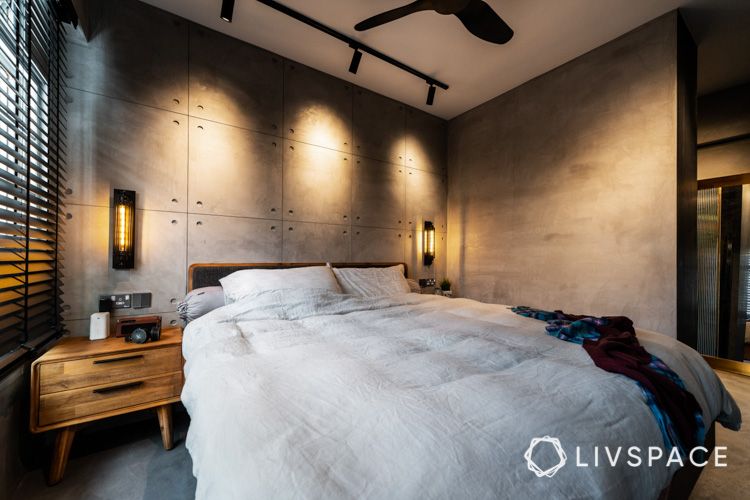 Now the bedroom is one space where you can mix and match ambient, task and accent lighting! Lighting aims to add to a relaxing atmosphere while having the option of being task oriented. So first pick the function of your bedroom lighting.
If you need lighting for reading, opt for overhead fixtures or standing lamps.
If you want ambient lighting and night lamps opt for wall sconces and table lamps.
If you're unsure, opt for track lights or false ceiling lights for sufficient lighting for the entire room.
You could also check out how we designed this Tampines Greenweave home with an intriguing mix of lights.
#5: Wardrobe/ storage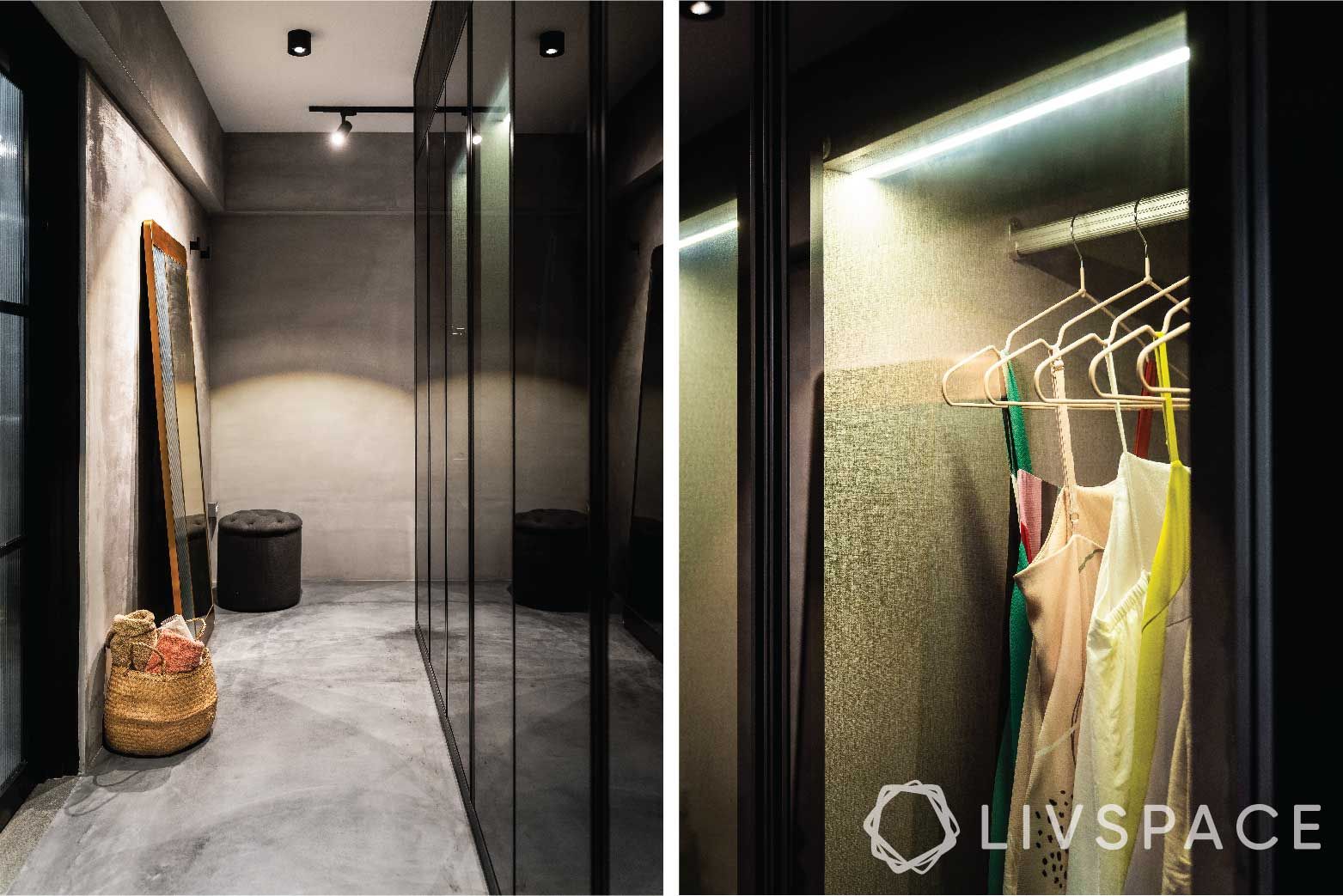 If you have the space for a walk-in wardrobe during bedroom designing, your options are endless. You can opt for plenty of units with hinged or sliding doors without worrying about space. However, a compact room requires more planning than that. Here are some viable options for your storage solutions:
Built-in wardrobes: These wardrobes take up less space however it is a permanent option. Also, you can convert any empty wall cavity into a built-in wardrobe. Opt for sliding doors if you don't have the space or you can opt for hinged doors.
Stand alone wardrobes: These wardrobes are also known as armoires and are independently fitted into a room. They are perfect for empty vertical spaces and can be custom made to fit into any nook and corner. Opt for sliding doors as these wardrobes are a minimum of 2ft in depth and take up more space.
Liked reading about bedroom designing? We also have Bedroom Designs You Would Want to Save for Your Renovation!
Send in your thoughts and suggestions to editor.sg@livspace.com.