Do you feel you don't have a proper work set up at home?
Or enough kitchen storage to keep your bulk groceries?
Or maybe a dedicated table in the foyer to keep a hand sanitizer to use as soon as you get back home from facing the outside world.
If these thoughts have crossed your mind, trust us, you aren't alone. The COVID-19 pandemic is forcing many of us to think differently about several things. Including how we view the inside of our homes. Let's take a look at the future of interior design after COVID-19.
It's a whole new world now
Wallet, keys, phone and your mask—the essentials you can't forget when stepping outside your door. The world seems completely different now. You need to practice social distancing in public spaces, shops have set up a santisation routine right at the entrance for customers, and employees all over are going through bouts of Zoom fatigue.
Interior design trends too are undergoing changes. We caught up with our Business Manager William Chong who's got several designed homes under his belt to give us a glimpse into the future of interior design after COVID-19.
It's functionality above everything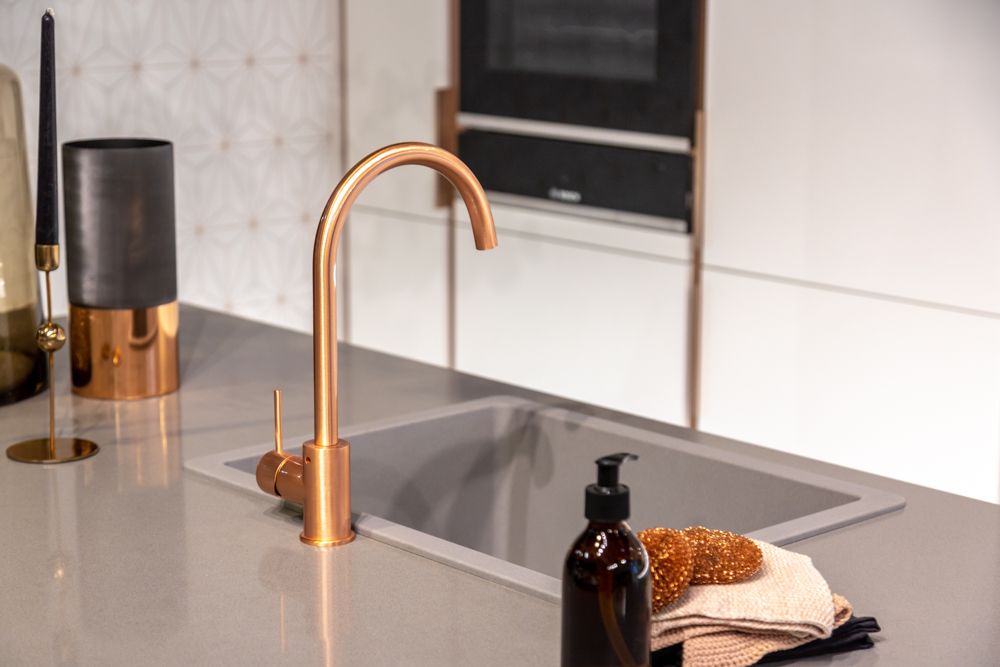 Minimal in choice: While minimal interior design and Scandi designs have always been the most choices for HDBs and condos, these are budget-friendly decisions as well. You only spend on furniture and decor you really need.
Self-cleaning material purchases: There also might be a shift in how homeowners choose materials for their kitchen and toilets in the future owing to the possibility of bacteria buildup. Besides a budget consideration, buyers might be interested in picking antimicrobial materials that are almost self-cleaning in nature. Our recommendations would be copper for kitchen and bathroom fixtures, granite or quartz for countertops, antimicrobial laminates for cabinets, and linoleum flooring for its antibacterial property.
Think multifunctional: While multifunctional furniture has always been a favourite among Singapore homeowners, it will continue to rise in a post COVID-19 world. After all, this is an excellent way to save up on space so that you don't buy additional furniture and it's a cost-effective decision too. From platform beds with drawers below to storage cabinets that act as partitions, there are several ways to bring in a little multifunctionality!
The future of interior design after COVID-19 is about space-planning and must-have zones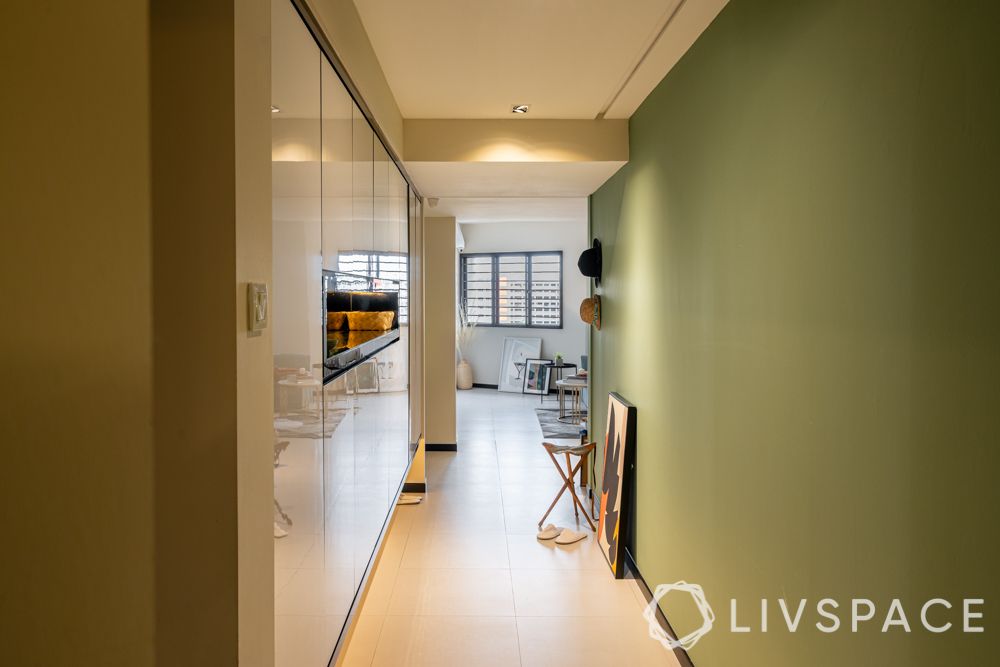 Starting with a squeaky clean entryway
Think of it—your foyer is the space between the outside world and the inside of your home. And now more than ever, hygiene is of utmost importance. You need space to keep your keys, bags, umbrella or your coat as soon as you enter. Most Singapore homes find it difficult to accommodate a foyer because of the compact size but there's always a way to fit in a table. Know what's even better? Cabinetry that combines a shoe rack, additional storage and seating like we did for this 85 sqm HDB.
Amping up kitchen storage
"A kitchen design needs to be more planned since people are using it more now," he says. And with homeowners stocking up on bulk groceries, storage has become even more vital. In Singapore alone, the sale of non-perishable food has shot up over the months. So when you are getting your kitchen renovated in your HDB or condo, make sure to think of varying storage options with different depths and compartments to organise items efficiently. Take a look at this Havelock Road HDB we designed for a baking enthusiast with a high-on-storage kitchen so that the homeowner could store all their equipment without any hassle. P.S Baking supplies are also one of the most purchased items during the COVID-19 pandemic.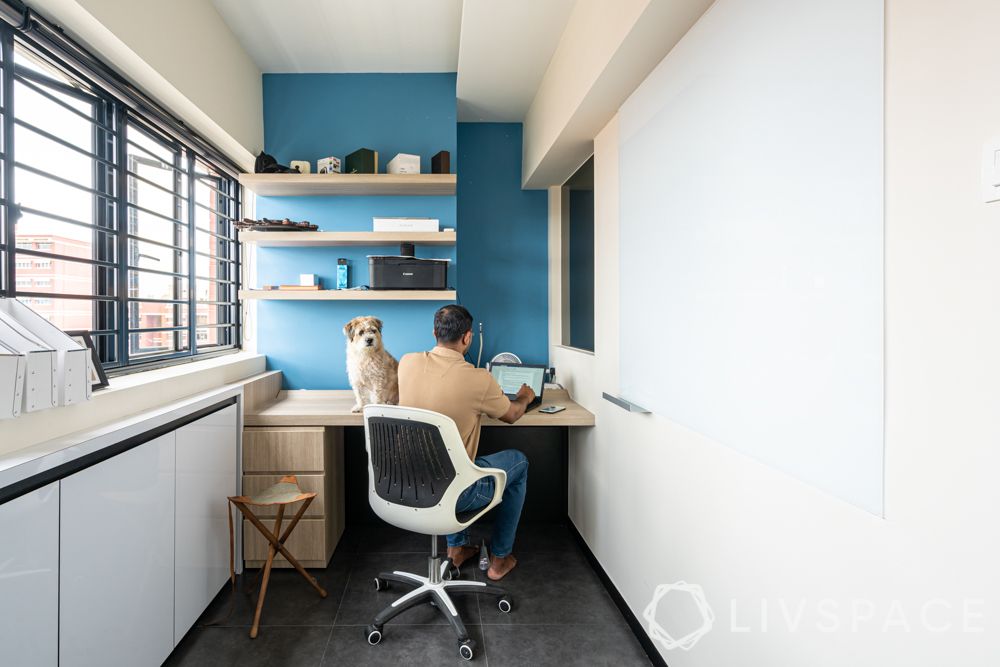 An efficient office at home
"Homes definitely have a lack of proper working space. Especially when the extra room has been used up by their kids. And even kids need a proper study table for home based learning," William explains. "We are getting quite a few clients to redo their rooms to incorporate home offices," Willam says.
You can take a look at some of the home offices we've designed as part of the homeowner's requirements.
Smart toilets
The future of interior design sees plenty of sensor-based taps and touch-free solutions, especially in the toilet. These are also great at reducing water and electricity consumption along with decreasing the risk of germs from spreading if you share your bathroom with someone else too.
Decor for your comfort zone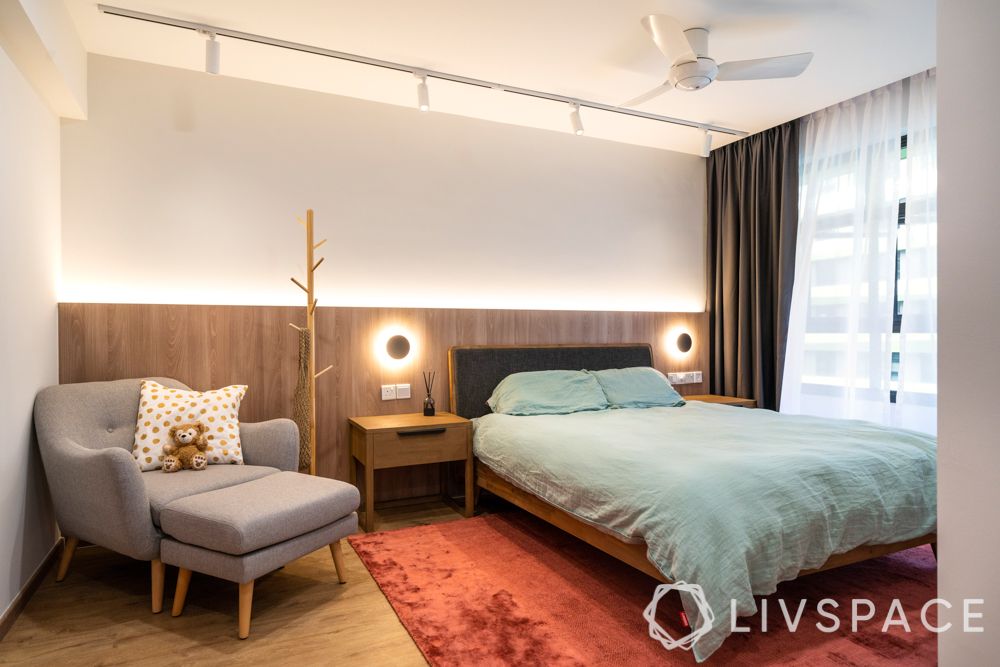 While the above points pertain to your functional needs, your mental health also needs to be taken care of too. With COVID-19 pandemic, people are spending most of their daily life indoors and this definitely can make you feel overwhelmed and distraught. And that's why your home should be designed to feel like your personal sanctuary, your comfort zone.
If you found this article interesting, take a look at Everything You Need to Know About Renovating Your HDB as well.
Send in your thoughts and suggestions to editor.sg@livspace.com