When it comes to window treatments, curtains are not your only choice. You can opt for drapes, shades, window blinds and more. While window blinds design ideas don't enjoy the undisputed popularity of curtains, there surely isn't anyone who hasn't heard of blinds. Still, for the uninitiated, here's an introduction to what blinds for windows actually are.
What Are Blinds for Windows and How Are They Different From Curtains?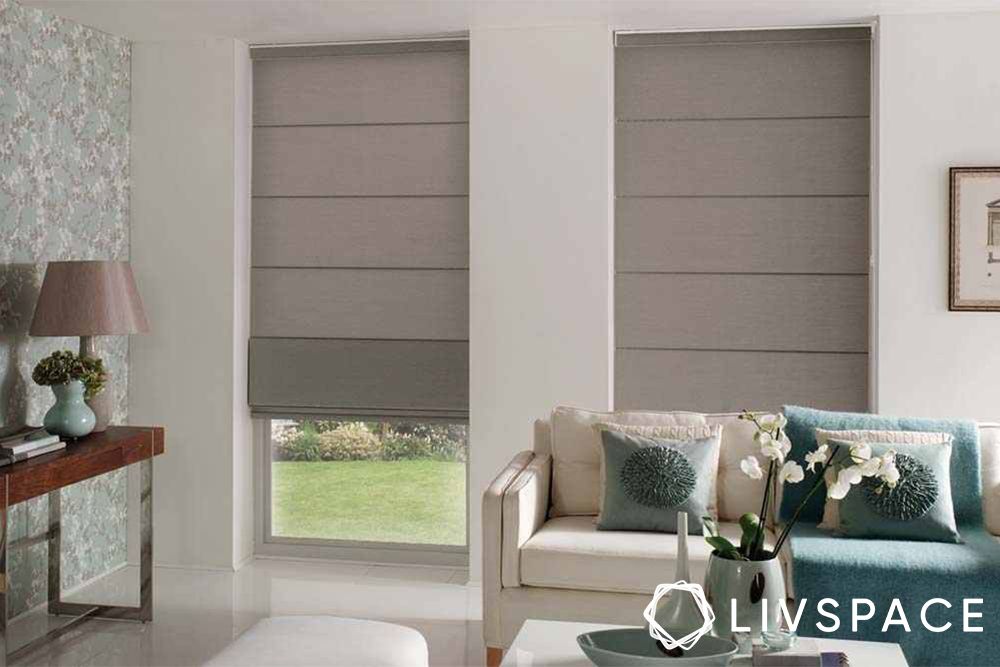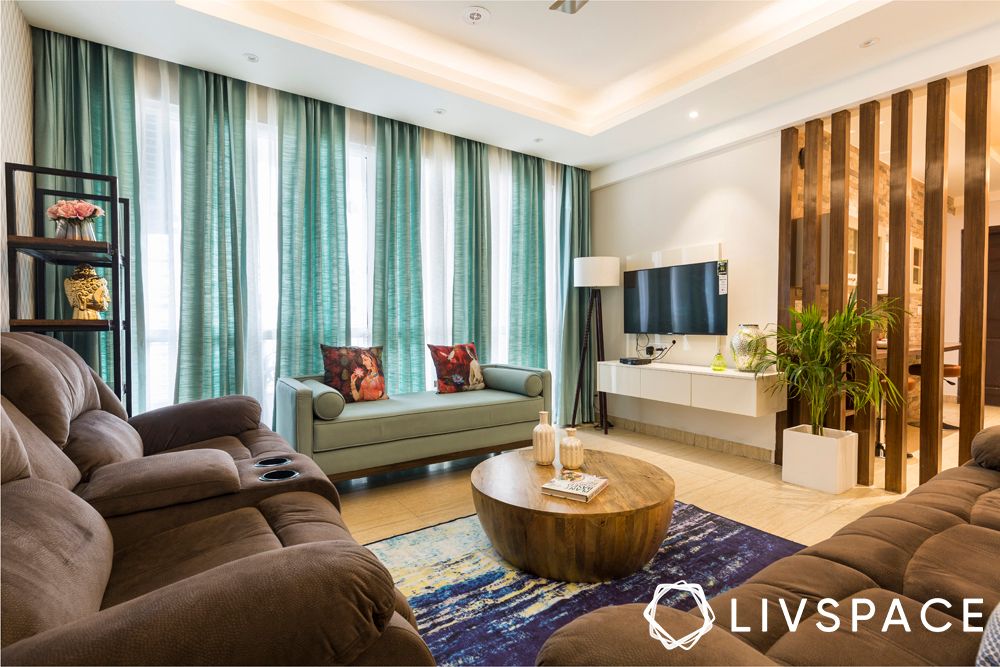 Blinds for windows are essentially window treatments, just like curtains, that preserve privacy and control the amount of light coming into your home. Blinds, unlike curtains, operate like a series of slats that can be raised or lowered, tilted open or closed, and otherwise manipulated to control the amount of light you want to let in.
There are various types of window blinds for homes that will pique your interest. You can customise the size to fit your window or door requirements.
Also Read: 8 Great Window Styles to Consider for Your New Home
What Are the Types of Blinds for Windows Available in India?
It's not just the material that distinguishes one type of window blind from another. The mechanism that goes into operating various blinds for windows and their alignment (vertical or horizontal) also has an important role to play. Here is a break-up of the different types of blinds you can opt for.
#1: The Roller Window Blinds Design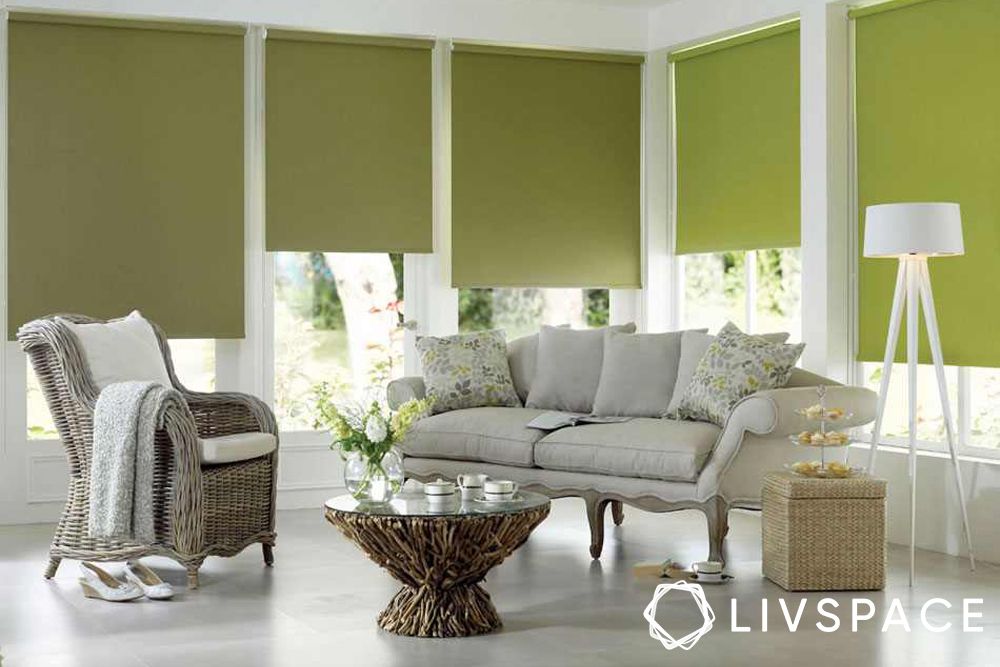 Blinds for windows made of fabric that can roll up into straight, neat rolls are called roller blinds.
Where can you use them: Office, bathroom and kitchen
#2: The Roman Window Blinds Design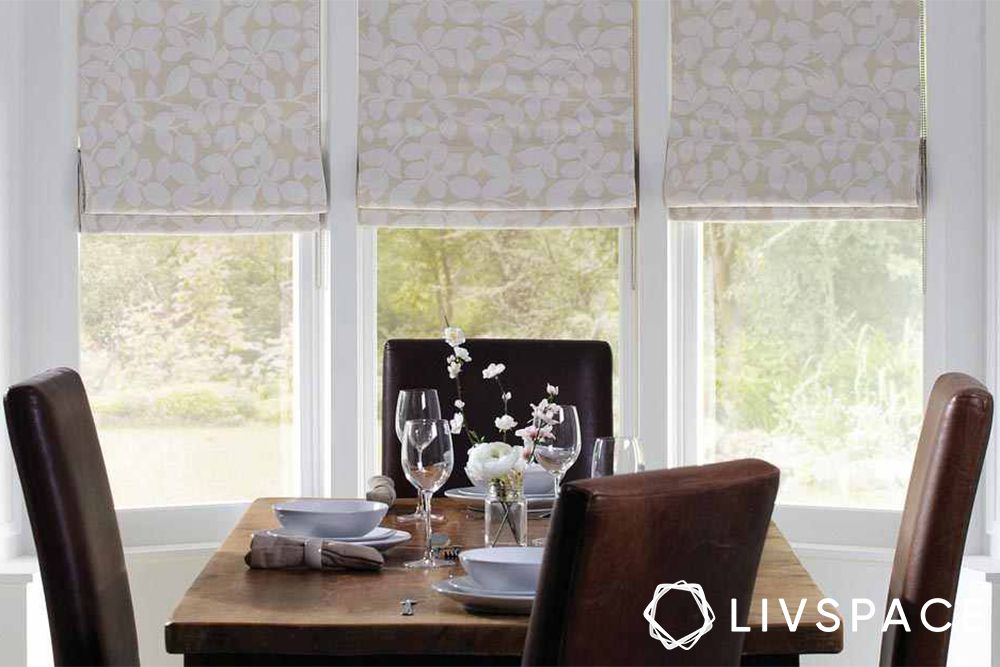 Roman blinds for windows are the ones that fold up in stacks instead of being rolled up.
Where can you use them: Living room and bedroom
#3: The Vertical Window Blinds
These are vertically aligned blinds that turn and twist instead of rolling up.
Where can you use them: Study or home office
#4: The Wooden Blinds for Windows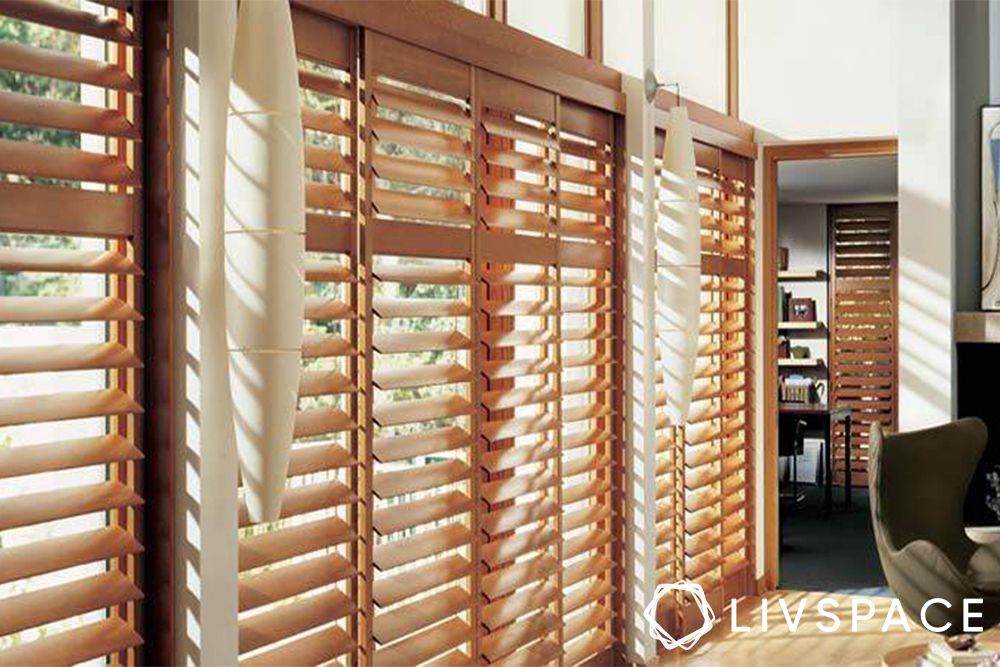 These blinds for windows are horizontally aligned wooden slats that can be moved up or down depending on how much light you want to let in.
Where can you use them: Balcony or passageway
#5: The Zebra Window Blinds Design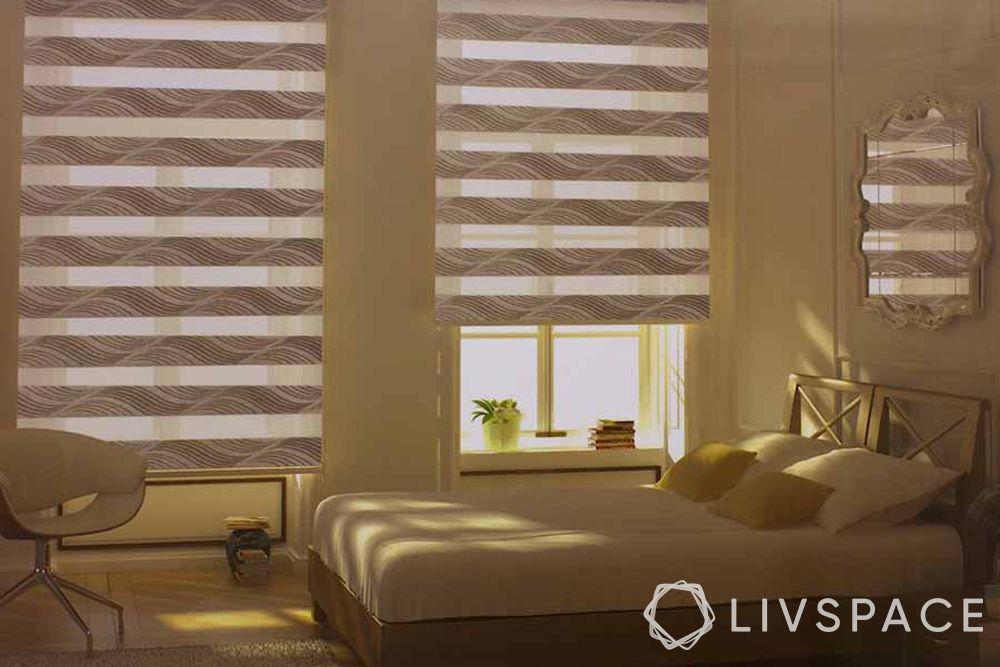 These horizontally aligned blinds for windows have alternate bands that provide contrast. They also open and close by rolling and are a modern alternative to roller blinds.
Where can you use them: Living and dining room
#6: The Solar Blind Design
Solar blinds look just like roller blinds but are also capable of preventing the sun's heat, glare and UV rays from coming inside your room.
Where can you use them: Bedroom and bathroom
#7: The Venetian Window Blinds Design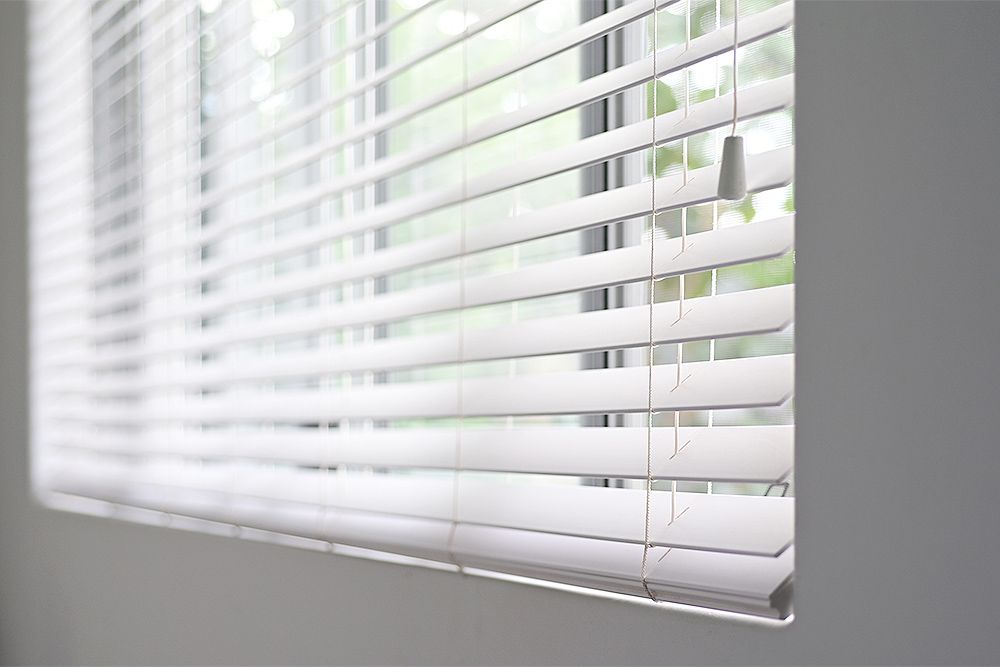 Venetian blinds offer a better control over the amount of sunlight that is let in, while also allowing you to enjoy a good view.
Where can you use them: Home offices, study and balconies
Inspiration From #LivspaceHomes
#1: Blinds by the Bay Windows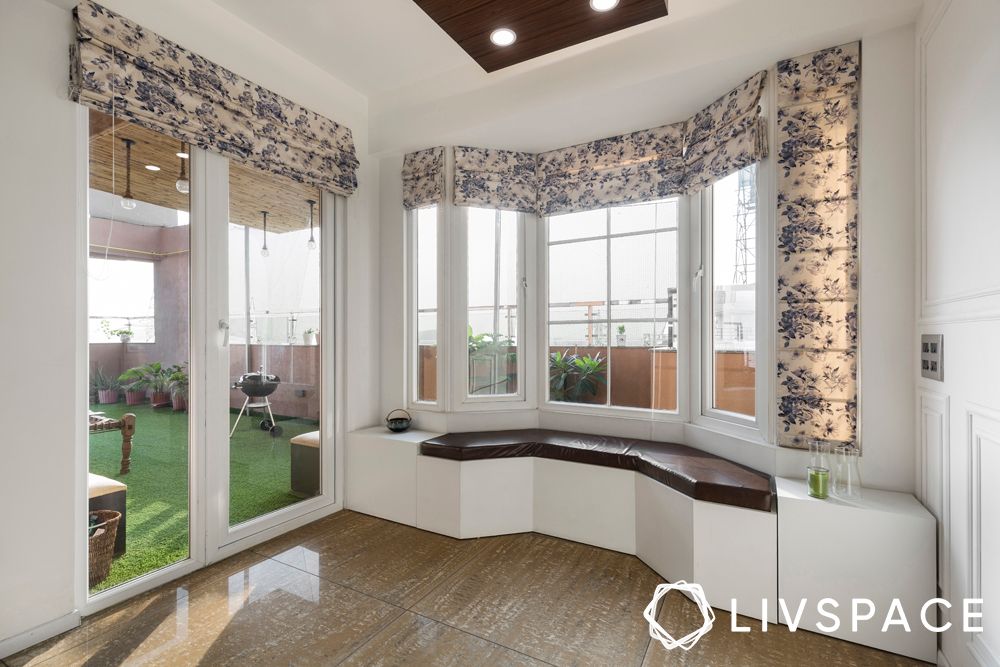 These Roman blinds are made of thick curtain fabric that help block the light around a bay window, that opens up into a terrace. Curtains here would have diffused the geometric structure of the bay window. These blinds for windows keep that structural element intact.
#2: Floral Roman Window Blinds for Bedrooms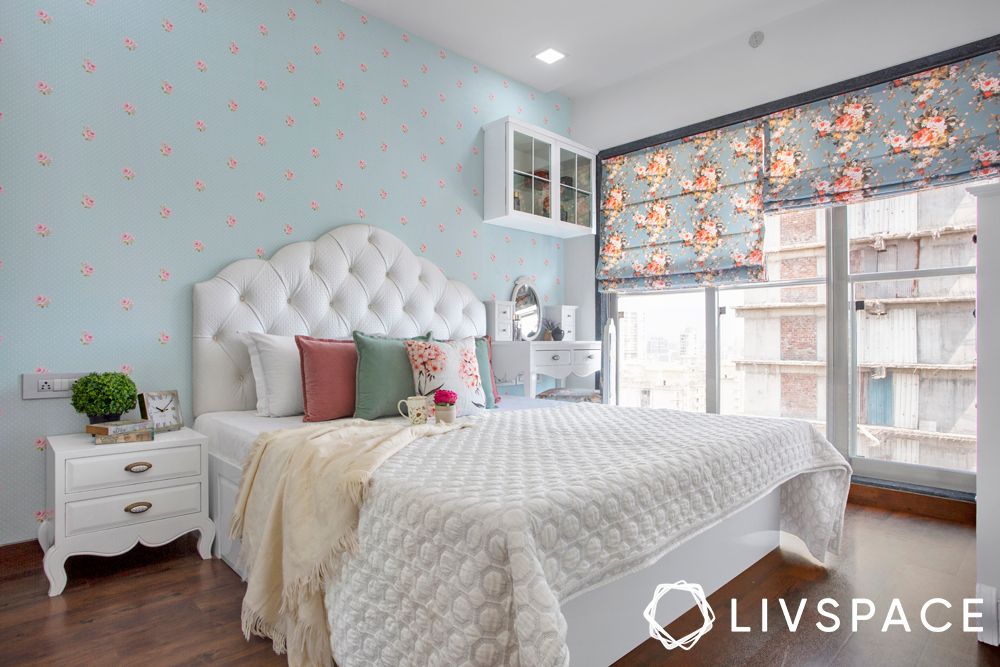 The roller blinds for windows in this bedroom look like an extension of the wallpaper. The beautiful floral prints on blue are in line with the pastel theme of this home.
#3: Zebra Window Blinds for Homes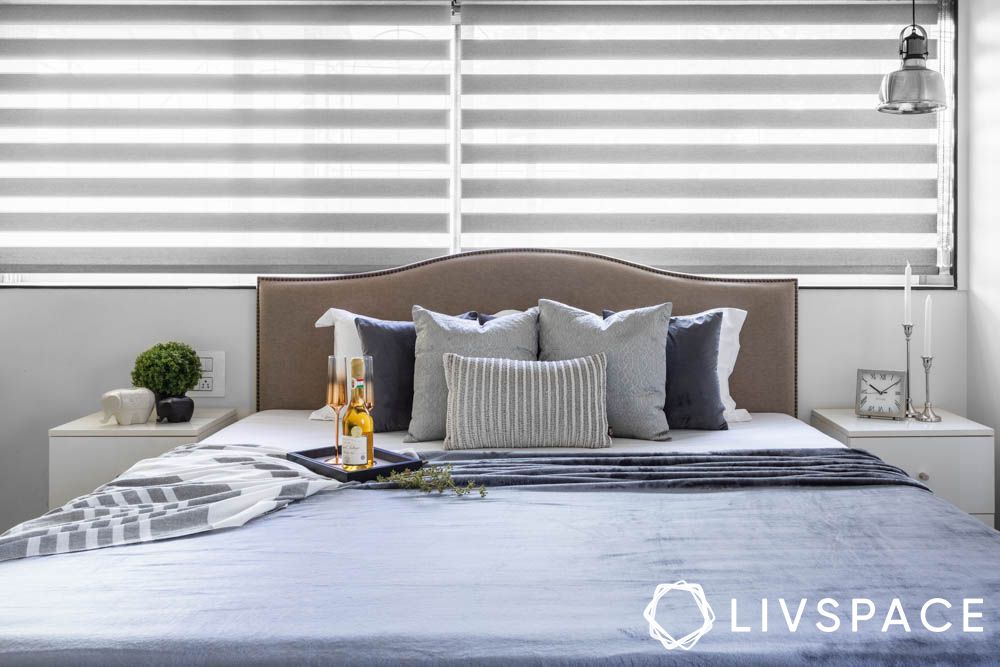 With their contrasting light and shade effect, these dual blinds for windows enhance the aesthetic of this bedroom.
#4: Painted Wooden Blinds for Industrial-Style Homes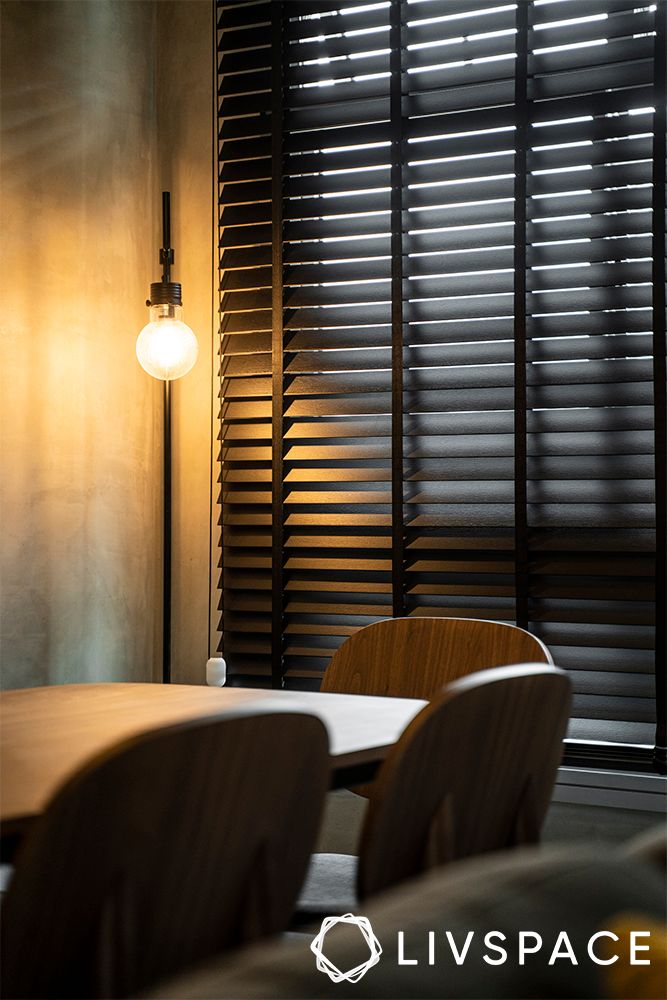 These wooden blinds are easy to clean and also give a rustic touch to this home designed in the industrial style.
#5: Roller Blinds for Kitchens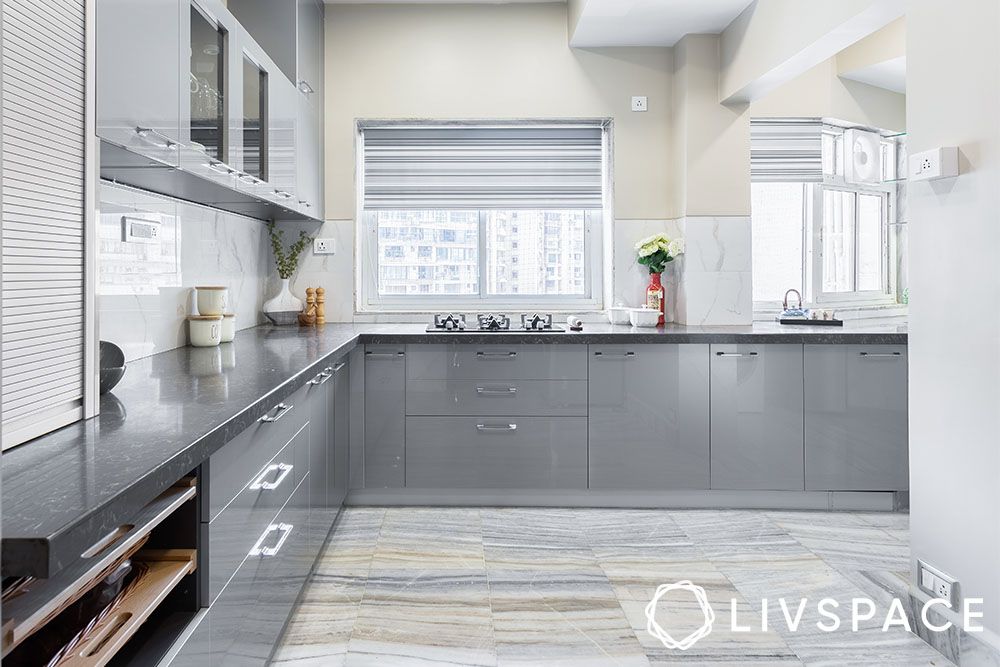 Roller blinds are an economical option for kitchens and are better than curtains because they fit the windows better. What's more, these blinds for windows don't fly around and interrupt your tasks in the kitchen.
#6: Rattan Roller Window Blinds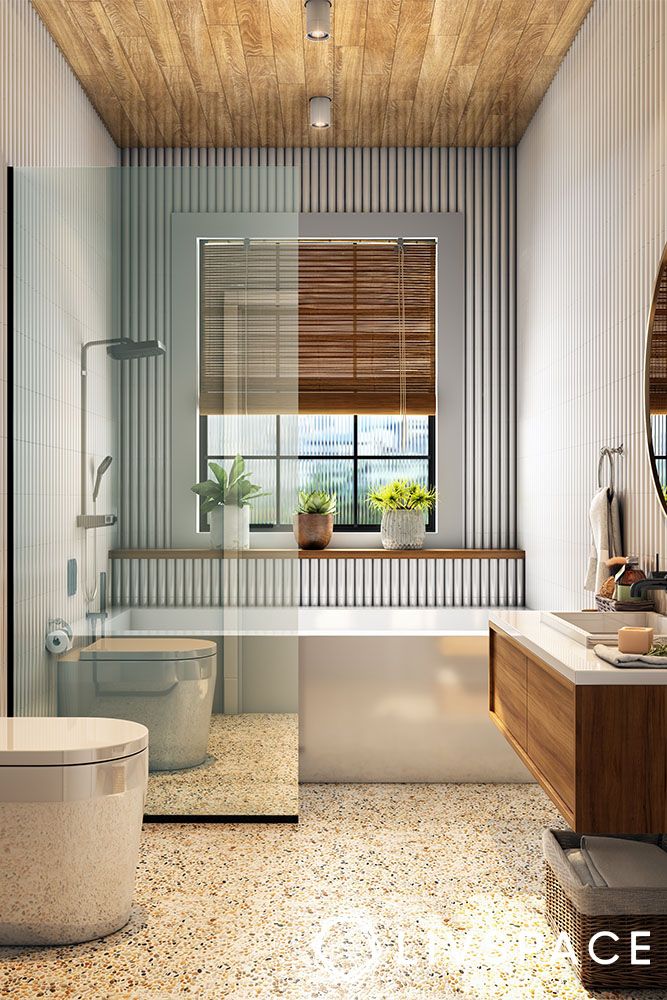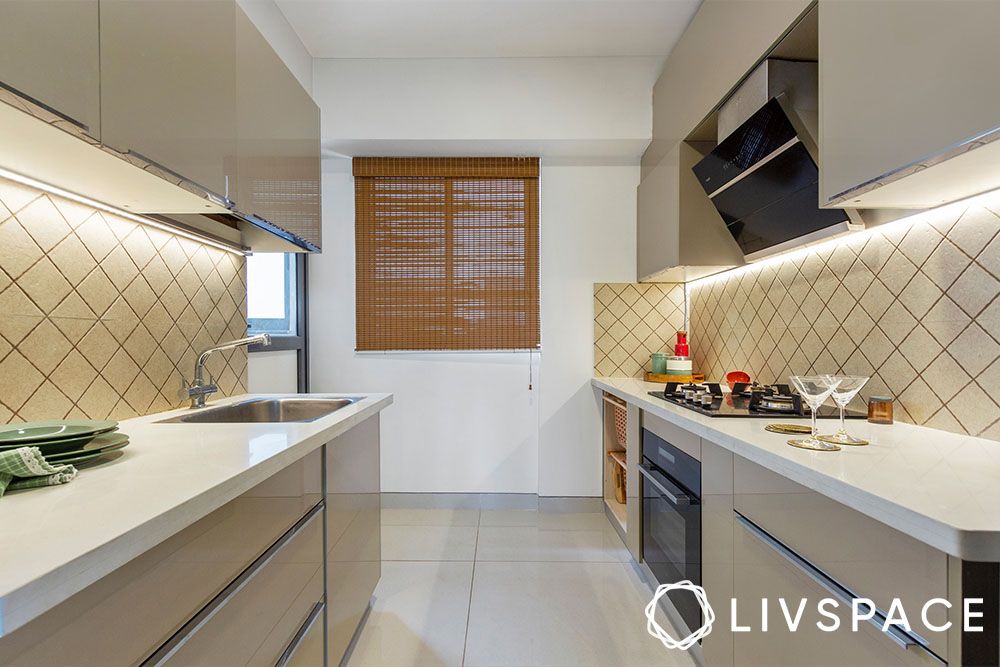 You would have already noticed that rattan blinds are popular these days and have an easy roller mechanism to support them. Since most Indian interiors use wood in their furniture, it's easy to use this window blinds design almost anywhere.
#7: Wooden Blinds for Pooja Room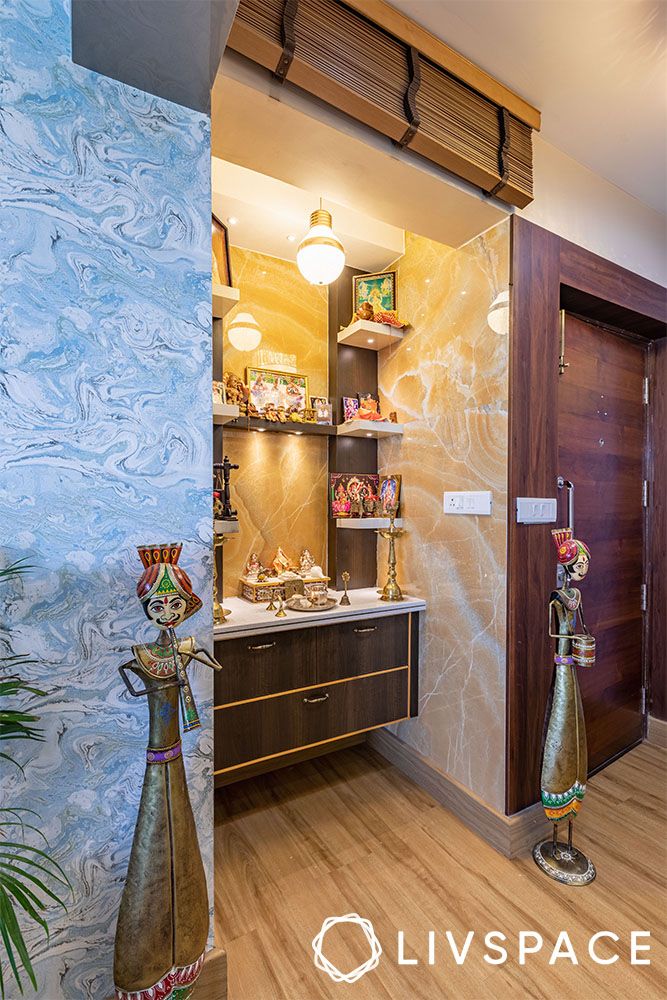 Wood is an auspicious material to use in pooja rooms. Wooden blinds for windows or niches like this gives privacy to the deities in your pooja rooms. This way, you can maintain the material consistency that makes your interiors look even more beautiful.
Also Read: Get Expert Advice on The Right Window and Door Vastu
The Myths You May Have Heard About Window Blinds…
It's amazing how window blinds are shrouded in mystery, particularly in the Indian context. So, let's take a look at all these myths on blinds for windows so that we can bust them.
Myth #1: Window blinds are expensive.
Buster: The cost of blinds for windows, just like curtains or drapes, depends on the quality of the fabric or material. In fact, you can get blinds for as cheap as ₹90 per sq. ft.
Myth #2: They are difficult to clean.
Buster: No, they aren't. You can clean fabric-based blinds for windows in the same way as curtains. For cleaning wooden or rattan ones, all you need is a wet cloth.
Myth #3: There are not many options for blinds available.
Buster: The options for blinds are as varied as the options for fabrics. You can choose solids, prints, patterns or anything that catches your fancy. Additionally, you can opt for materials like wood and rattan for your blinds for windows.
Myth #4: You can't get ready-made blinds.
Buster: This was true in the past. However, now you can buy blinds off the shelves. In fact, we have a variety of blinds for windows in our own Livspace catalogue.
Myth #5: Blinds are decorative only.
Buster: They serve the same purpose as curtains. In fact, blinds for windows can offer more insulation and keep the temperature of a room balanced.
If you enjoyed reading about these blinds for windows, also explore how to buy curtains in the right way.
How Can Livspace Help You?
We hope you found our ideas on blinds for windows useful! If you want beautiful interiors for your home, then look no further. Book an online consultation with Livspace today.
Send in your comments and suggestions to editor@livspace.com