Our homes are no longer built of wood in the traditional sense of the term. However, wood and wood-like materials continue to be an integral part of home interiors. In fact, it is almost impossible to find a house that has no wood at all! But do you really know what kind of wood materials are being used in your home interiors? Can you look at a piece of furniture or a cabinet and tell what type or quality of wood it is made of?
Most homeowners end up paying hefty amounts for furniture (loose and modular) because they have little knowledge when it comes to wood materials. So here's a detailed guide that explains all kinds of wood materials, mainly split into solid and engineered wood, so that you may make more informed decisions based on your requirements and budget.
Solid Wood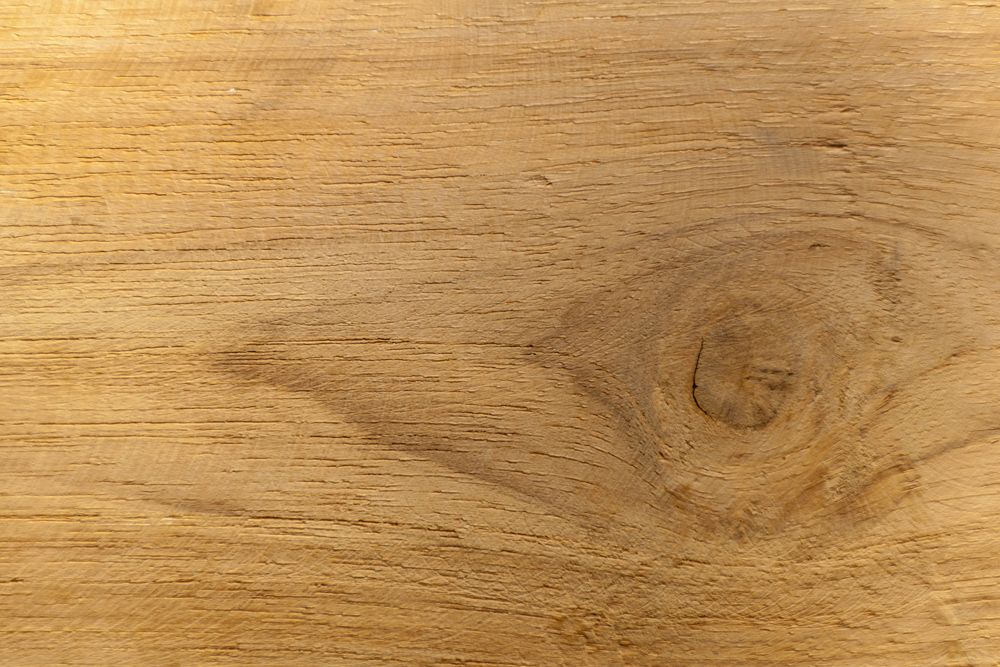 Solid wood refers to wood materials that don't have any hollow spaces and are derived from the lumber of trees. It is categorised as hardwood—which includes Mahogany, Walnut, Oak, Maple, Cherry and Birch—and softwood—which includes Pine, Sal, Red Cedar and Redwood.
Features
#1: The unique grains and knots seen in solid wood give it a unique look that cannot be replicated
#2: Durable over decades
#3: Ages well over time since it is natural
#4: Can be restored and reclaimed
#5: Has to be protected from direct sunlight and moisture
Uses
Furniture
Wardrobes
Ceiling rafters
Doors, windows and frames
Partitions
Flooring
Maintenance
Clean any spills immediately
Polish wood from time to time
Maintain a consistent temperature and humidity indoors
Protect from moisture and direct sunlight
Here is a detailed account of the 6 popular types of solid wood.

Engineered Wood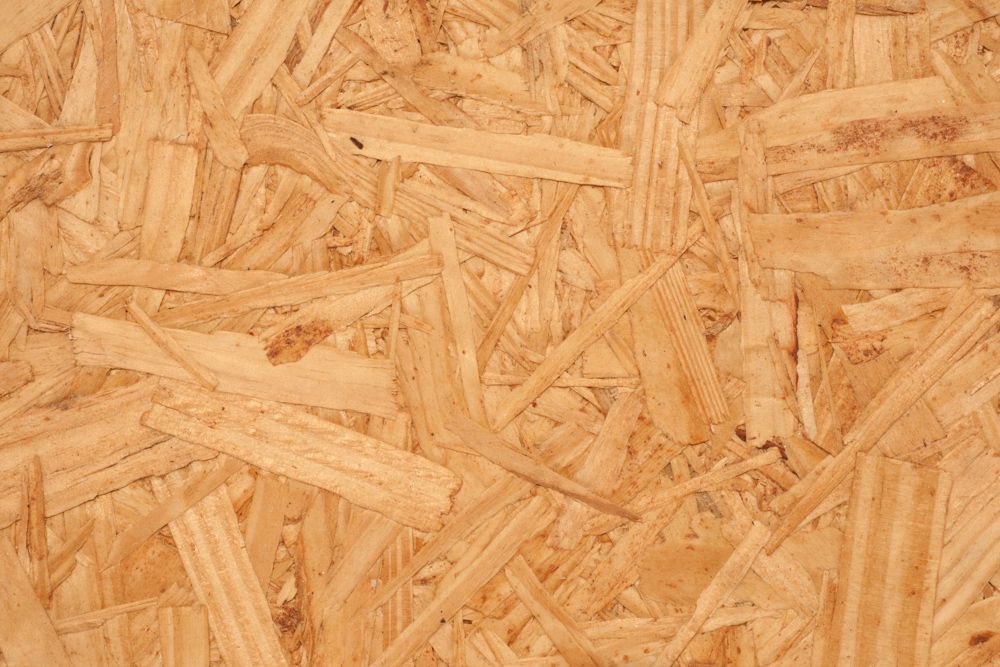 A derivative wood product, engineered or manufactured wood is made by binding or fixing the strands, particles, fibers etc. of wood together with adhesives or by using other methods to form a composite material. The different types of engineered wood materials have been listed below with their respective properties and uses.
Want to know more, read the engineered wood guide.
#1: Plywood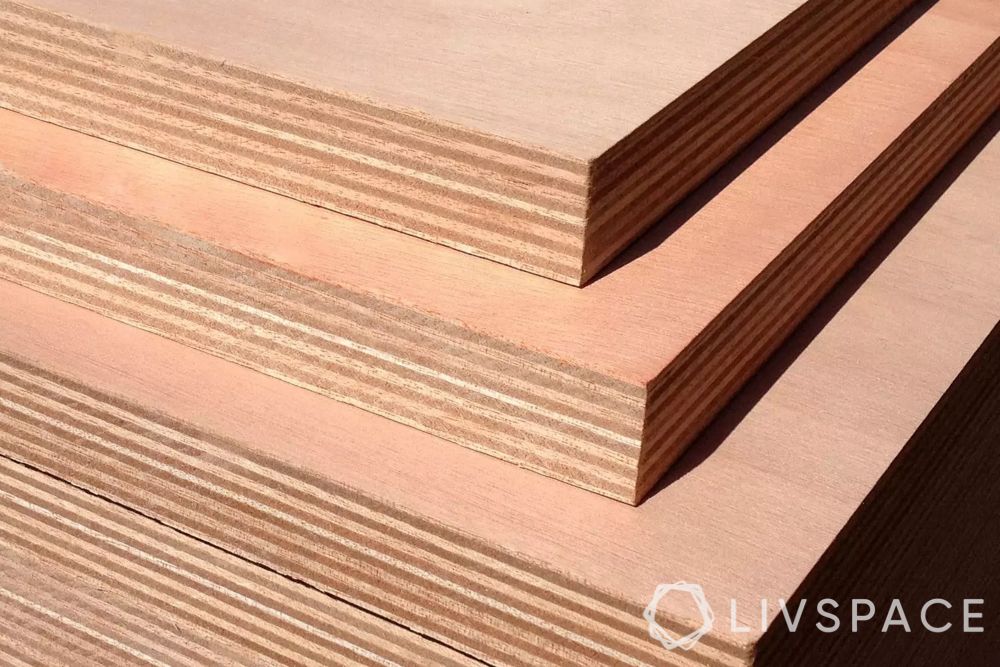 When thin sheets of wood veneers are cross-laminated and bonded with moisture-resistant adhesives under heat and pressure, you get plywood that is a type of wood material.
Features
There are two main types of plywood: MR (Moisture Resistant) and BWR (Boiling Water Resistant). And they have:
#1: Uniform strength
#2: Flexible and bendable
#3: Moderately impact resistant
#4: Requires very little maintenance
It is pertinent to note that both MR and BWR plywood are termite and borer proof.
Uses
Kitchen cabinets
Wardrobes
Furniture
Panels
Doors, windows and frames
Maintenance
Dust with dry cloth
Protect from moisture and direct sunlight
Never use abrasive materials to clean plywood
If there are nicks or scratches, gently sand the area
Take a detailed look at everything about plywood here.
#2: HDHMR (High Density High Moisture Resistant) board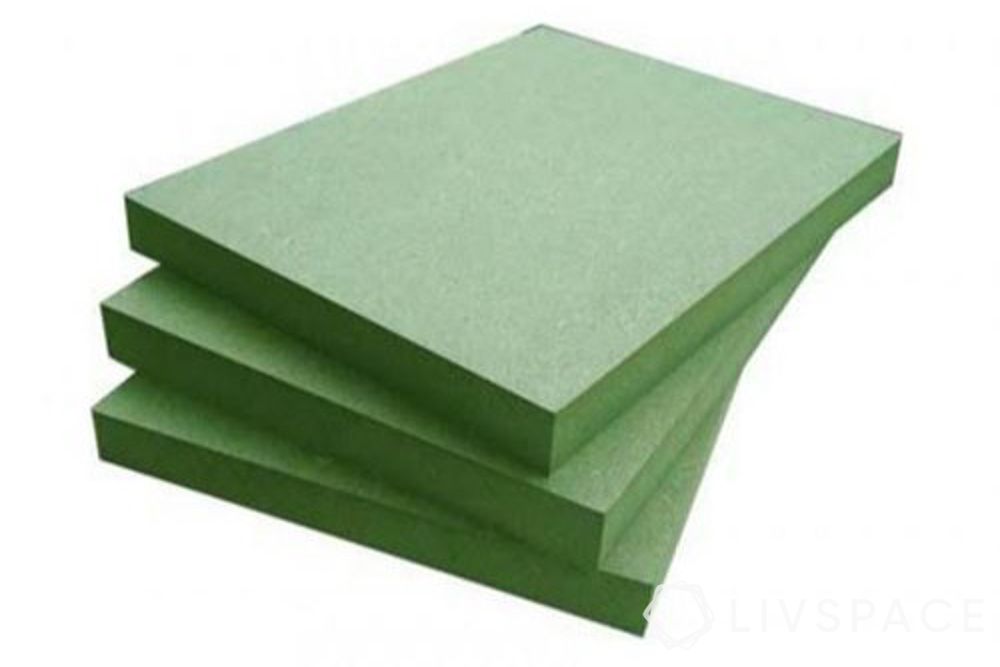 This relatively new wood materials product that is superior to plywood when it comes to density and moisture resistance. It is also harder and denser than MDF and is very suitable for use in high moisture conditions.
Features
HDHRM plywood essentially has:
#1: High water and moisture resistance
#2: Heat resistant
#3: High tensile strength
Uses
Kitchen cabinets
Furniture
Panels
Partitions
Shelves
Maintenance
Clean spots instead of the whole area
Don't run, just make a clean swipe
You can use lukewarm water to clean this material
#3: MDF (Medium Density Fiberboard)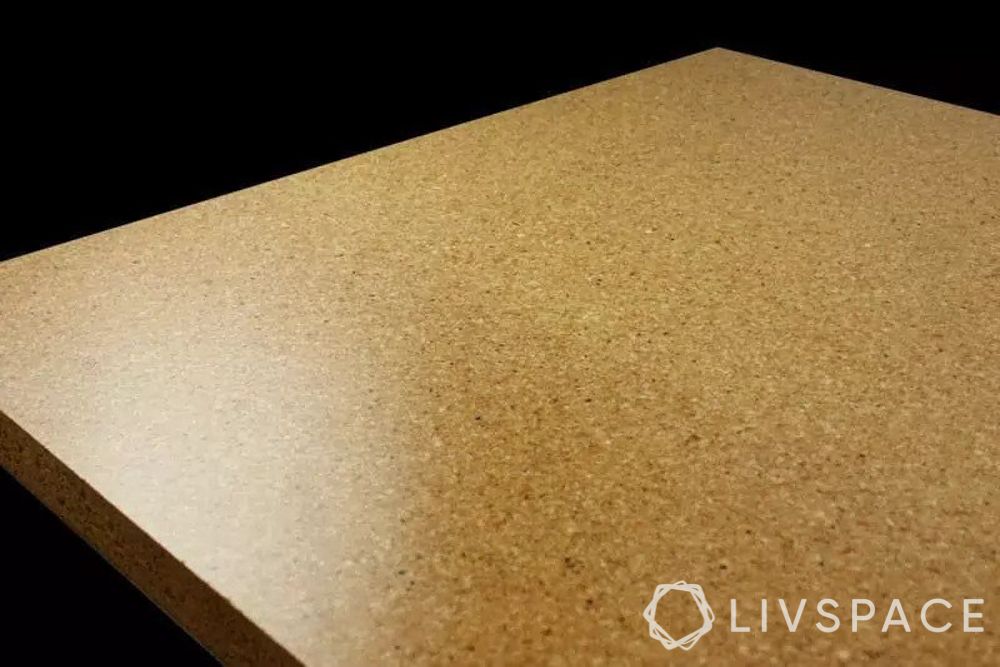 First, hardwood and softwood particles are broken down into wood fibres. Next, the wood fibres are combined with wax and a resin binder to form panels by applying high temperature and pressure to form MDF.
Features
Things to note about MDF are as follows:
#1: Smooth finish and consistency
#2: Malleable and easy to work with
#3: More durable than a lot of hard woods
#4: Limited resistance to water, moisture and heat and hence should not be used in wet areas
Uses
Partitions
Shelves
Wall panels
Furniture
Wainscoting
Maintenance
Dust away with dry cloth
Never use water to clean MDF
Keep away from wet and heat-prone areas at home
Learn more about the uses and features of MDF.
#4: Particle Board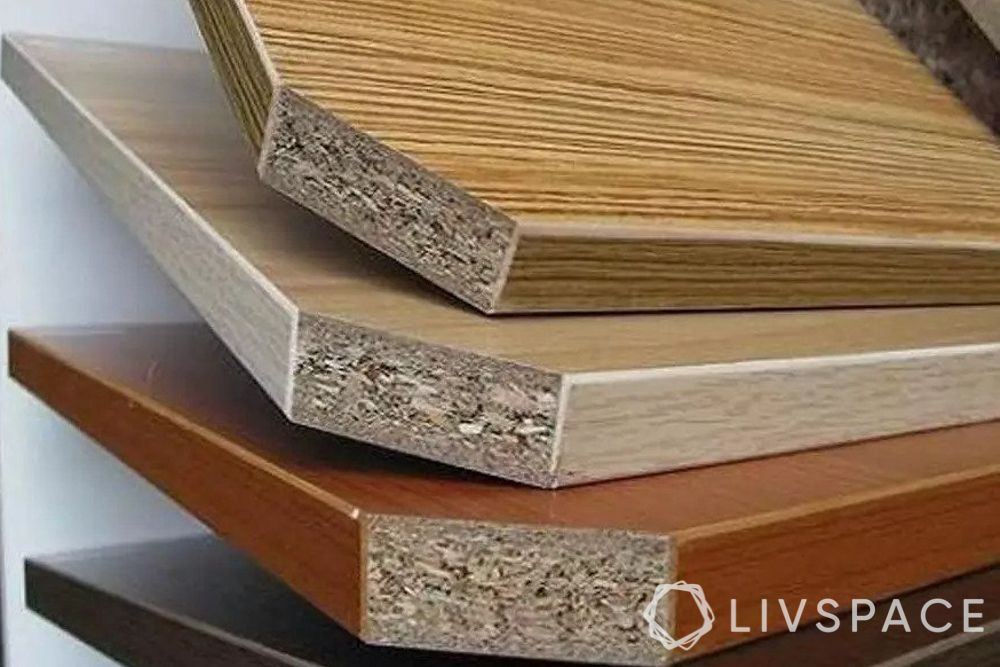 Particle board is an affordable type of wood materials. It is manufactured by pressing and extruding various wood wastes like wood chips, sawmill shavings, or even sawdust.
Features
Particle board as a material is:
#1: Eco-friendly
#2: Durable due to its consistent thickness
#3: Moderate resistance to warping and impact
Uses
Cabinets in dry areas
Wardrobes
Ceiling panels
Shelves
Maintenance
Never use water to clean particle board
Do not expose to direct sunlight
Always clean and handle with care as it is not the sturdiest of engineered woods
Also, learn the exact difference between particle board and plywood.
#5: Blockboard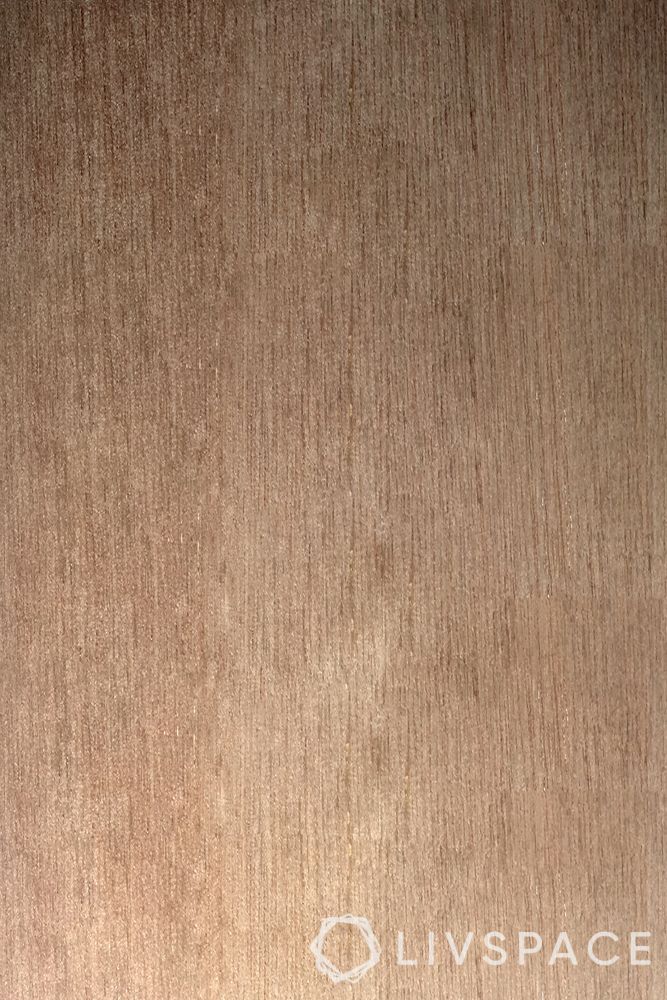 To make blockboard, you must glue together a core of softwood strips. The strips—about 25mm wide—are placed edge to edge between veneers of hardwood.
Features
Blockboard as a material is:
#1: Moisture resistant
#2: Heat resistant
#3: High tensile strength allows it to hold screws better than MDF and particle board
#4: Not prone to sagging and bending
#5: Highly impact resistant
#6: High thermal and sound insulation
Uses
Mainly used for doors and windows
Offers sound and thermal insulation when used as a ceiling panel
Shelves
Partitions
Countertop
Table top
Maintenance
Relatively easy to maintain as it is a sturdy type of wood materials
Wipe with damp cloth to clean
You can use lukewarm water to clean blockboard
If you enjoyed reading about the different types of wood and wood materials, also explore how to use wood to make your interiors timeless.
Write in with your queries and suggestions to editor@livspace.com.