These days, it is common for almost all builders to add wooden flooring in new flats in India, at least in master bedrooms. There's a good reason behind this. Wooden floors can increase the resale value of your property. Since they are durable, buyers may prefer houses with wooden floors. In this article, we have discussed different types of wooden flooring and wooden flooring advantages and disadvantages. We have also mentioned some of the latest trends in wood tiling and the wooden flooring cost per sq. ft. so it is easier for you to decide what you want for your home.
What Are the Common Types of Wooden Flooring?
In India, there are 3 common types of wooden floorings – solid hardwood flooring, engineered wood flooring and wooden laminate flooring.
Hardwood Flooring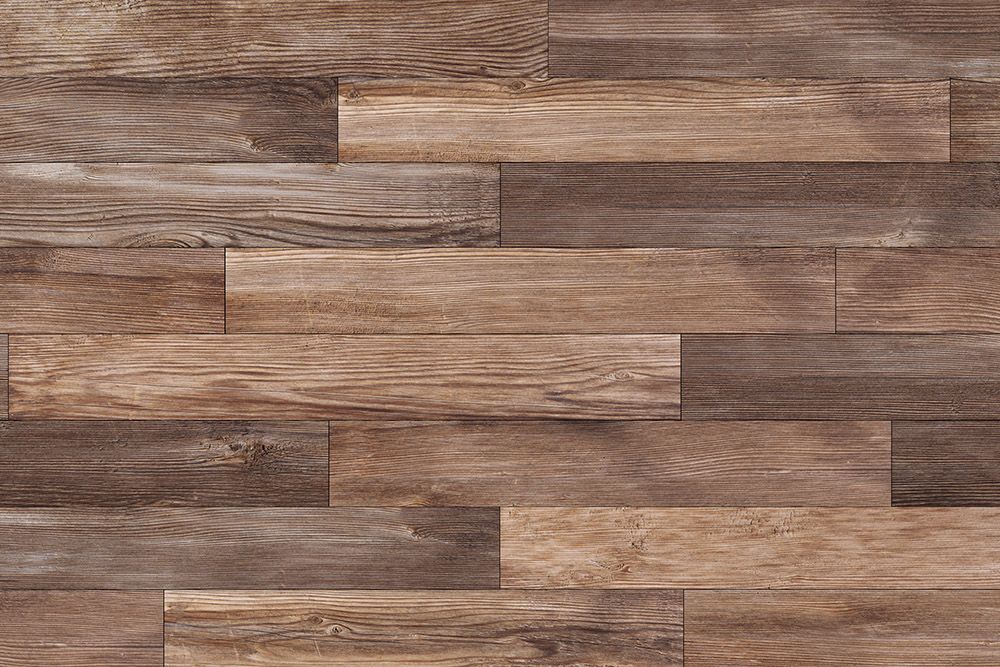 Solid wooden flooring is made of real wood entirely and then sealed with a protective layer. This flooring is durable outside as well as inside your home. These wooden tiles are generally held together by the tongue and groove carpentry, and also nailed down to the concrete floor to avoid moisture from seeping in. You can sand and reseal the top layer in the event of scratches or dents. These floors are resistant to fire and flood, and can last up to 100 years when maintained properly.
Also Read: Does Wooden Flooring Really Mean Solid Wood in India?
Engineered Wood Tiling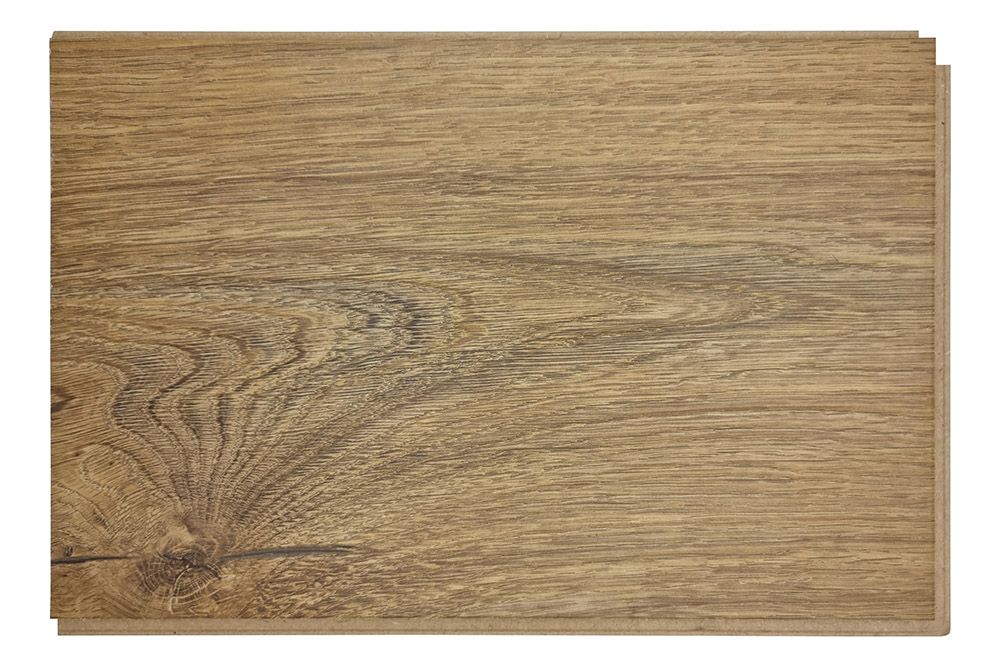 The factory-made engineered wood has higher resistance to moisture and is also eco-friendly. They also have hypoallergenic properties and can last for 25 to 30 years. The wooden flooring cost per sq. ft. for these tiles is also less when compared to solid wooden flooring. There are 2 reasons for this – first, engineered wood tiles are cheaper, and second, they are easier to install.
Wooden Laminate Flooring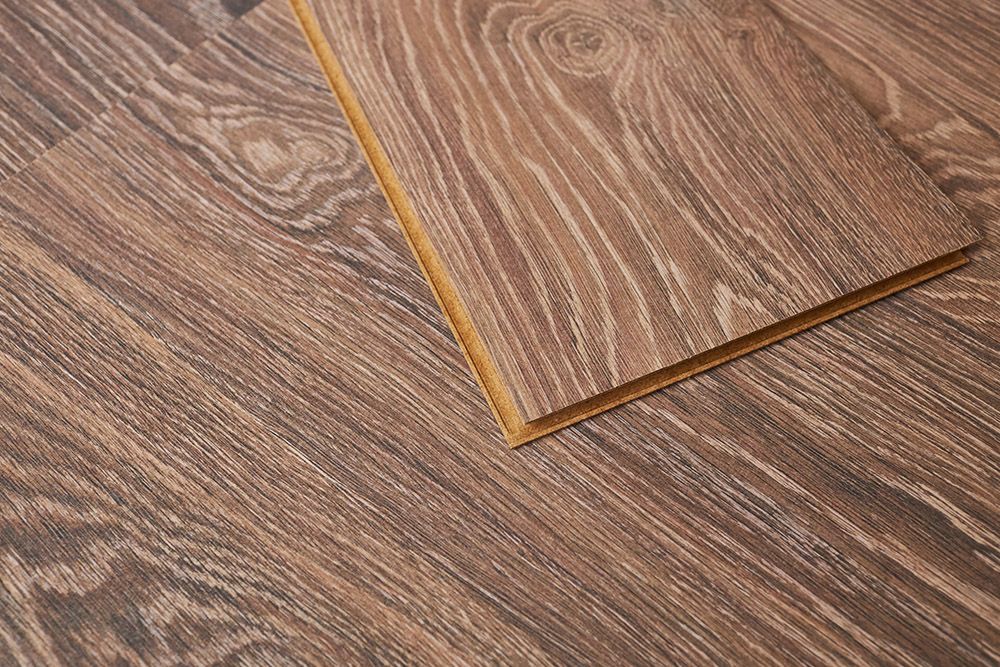 This kind of wood tiling should be done in areas where there is less moisture, as it is not exactly moisture-resistant. It is, however, considered the easiest to install and one of the cheapest wooden flooring options in the market. Some varieties of these tiles also use antimicrobial resins, and hence, they are resistant to mould and bacteria. This flooring is not made of real wood, but some grained laminates that end up looking like textured wood floors. These tiles can also fade in colour over time due to overexposure and improper installation.
What Are the Advantages of Wooden Flooring?
There are many benefits associated with wooden flooring that will make sense for your long-term as well as short-term plans.
Durable
These floors, natural, factory-made or synthetic, last for at least 20 years in your home. There's a wide variety of these products available in the market. In fact, some of them are even stain-resistant.
Value-Adding
Since these wooden flooring tiles can last for numerous years, they end up increasing the property value of many homes. So, when you decide to resell your home with wooden flooring, you can get back your money that you've invested in its tiles.
Great in Appearance
Wooden tiles look richer and more expensive in comparison to other common tiles. It gives a hint of opulence. Additionally, wood can add warmth in any space and make it appear cosier.
Versatile
Wooden tiles complement almost all kinds of interior styles. You can play around with the different hues that are available in the market. Moreover, you can install them in different patterns like parquet or chequerboard or herringbone as they help create an interesting visual appearance.
What are the Drawbacks of Wooden Flooring?
Easily Scratchable
Wooden flooring may be prone to scratches and dents if not maintained properly. In some cases, like for synthetic tiles, these can be irreversible, and the only option then is to replace the tile. However, for natural wooden surfaces, you can sand and reseal them to make them look like new again.
Requires Regular Cleaning
Wood can be hard to maintain for some people. Apart from regular cleaning, it also needs protection from moisture and termites and hence, resealing it yearly is necessary. You must also wipe off any spills immediately, as your floor is susceptible to staining.
Wooden Flooring Cost
Solid wood tiles are considered the most expensive flooring tiles in the market. And sometimes, you may even find laminate flooring to be relatively more expensive than ceramic or vitrified flooring.
Moisture Damage
Controlling moisture damage in these flooring tiles can be a little challenging. In worst conditions, the synthetic tiles are prone to swelling and breaking, while the natural tiles are prone to cupping and discolouration. In fact, they may also get affected by mould and termites if regular maintenance is neglected.
How to Maintain Wooden Flooring?
First thing to remember would be to wipe off spills of all kinds on your floor immediately. You can dust or mop your floor with a slightly damp microfibre cloth. But avoid using water, soaps or detergents to clean it. Using a vacuum cleaner is the best way to remove any dirt. Additionally, use objects like rugs or rubber pads to protect your floor from any scratches that your furniture pieces may cause.
Wooden Flooring Cost
Type of Wooden
Flooring
Biggest
Advantage
Cost Per sq. ft.
Installation
Charges
(Per sq. ft.)
Hardwood Floor
Can last for up to
100 years
₹400 to ₹1,500
₹200 to ₹500
Engineered Wood Floor
Moisture-proofed
in factories
₹80 to ₹300
₹40
Wooden Laminate Floor
Relatively inexpensive
₹70 to ₹150
₹50
The cost of hardwood floors is anywhere between ₹400 and ₹1,500 per sq. ft. (depending on the type of wood). Additionally, you'll have to pay an installation cost of ₹200 to ₹500 per sq. ft. to get them laid. And for the times when you want to sand and reseal them, you'll have to pay ₹80 to ₹250 per sq. ft.
Engineered wood tiles come for ₹80 to ₹300 per sq. ft. plus, the extra labour charge of ₹40 per sq. ft. for its installation. The laminate flooring too comes for ₹70 to ₹150 per sq. ft. with additional labour charges of around ₹50 per sq. ft.
Latest Trends in Wooden Flooring
Most homeowners are looking for light-coloured and fumed-wood tiles that look naturally grey in colour. Moreover, the trend of using environmentally conscious materials is catching on and thus, homeowners are choosing bamboo or reclaimed-wood flooring.
You can also look at trends in the patterns used to lay these wooden tiles. Most luxury homes or celeb homes have parquet flooring that also complement their furniture layout and style.
Where to Use These Wooden Floors in Your House?
Since natural tiles are different from synthetic ones because of their surfaces, they are each best for different parts of your home. Take a look at where to put what.
Solid Hardwood Flooring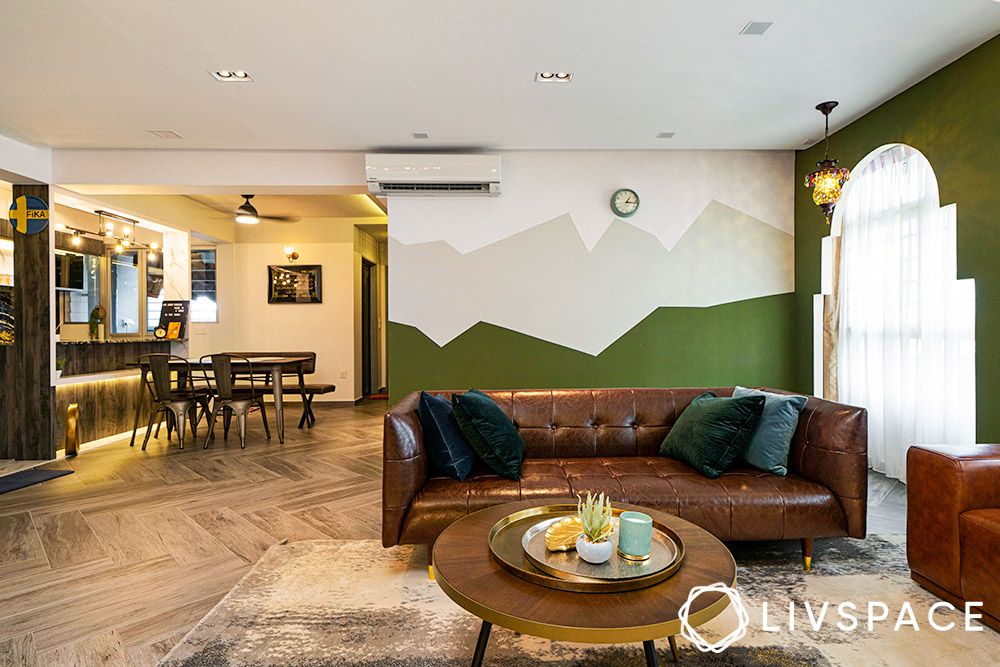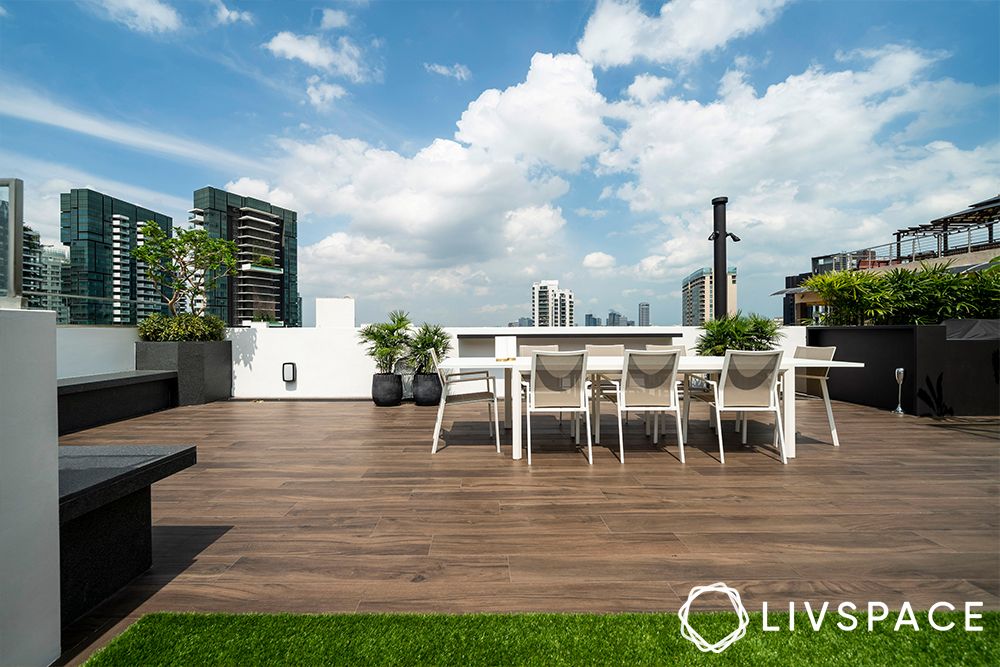 Areas with relatively less footfall in your home can benefit with hardwood floors. They look great aesthetically and are highly durable.
Engineered Wood Flooring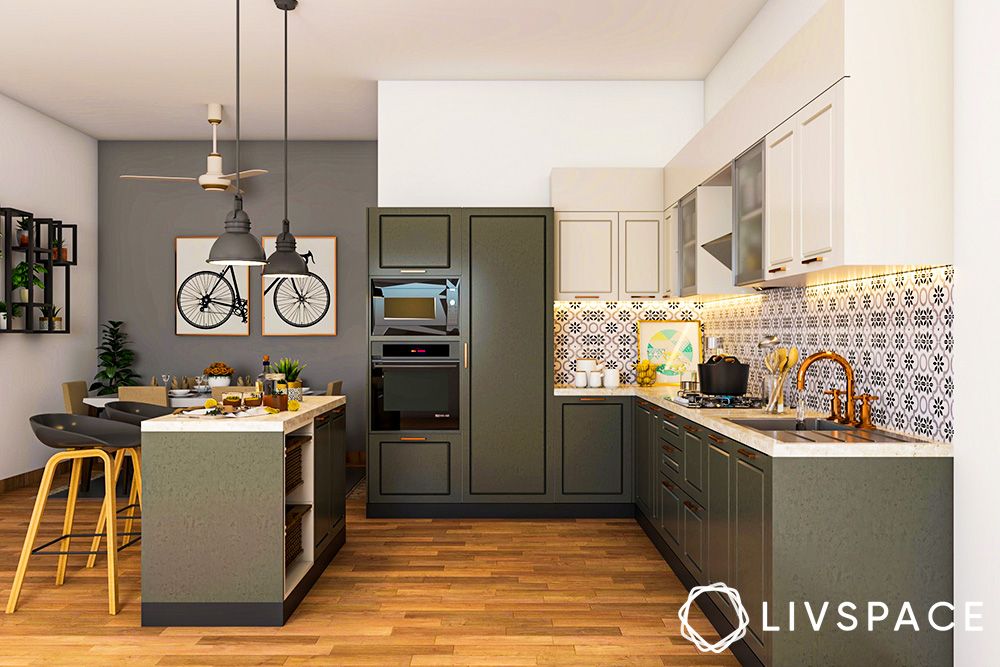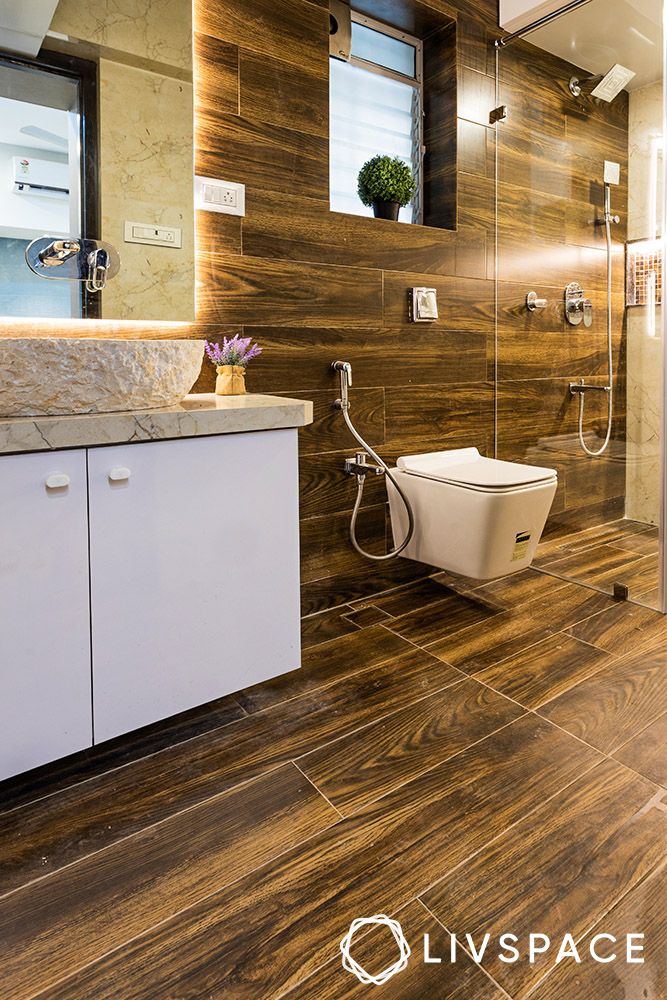 Engineered wood is factory-made in a way that it can stop the moisture from seeping inside and damaging it. Therefore, it is considered an ideal option for kitchens and bathrooms in your homes.
Also Read: Wooden vs Tile Flooring: Which is the Perfect Option for You?
Laminate Wood Flooring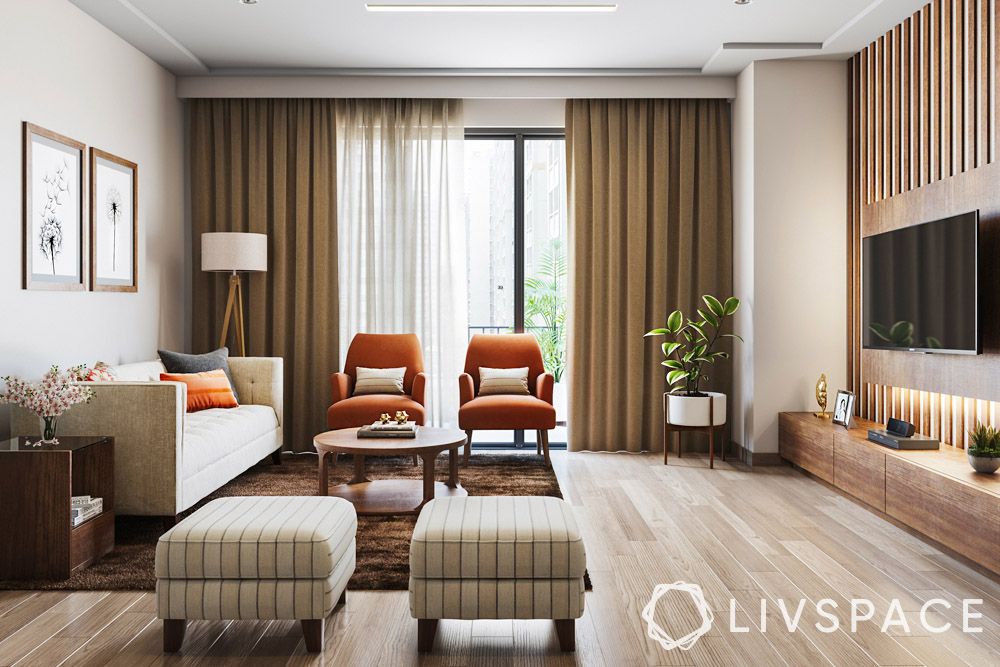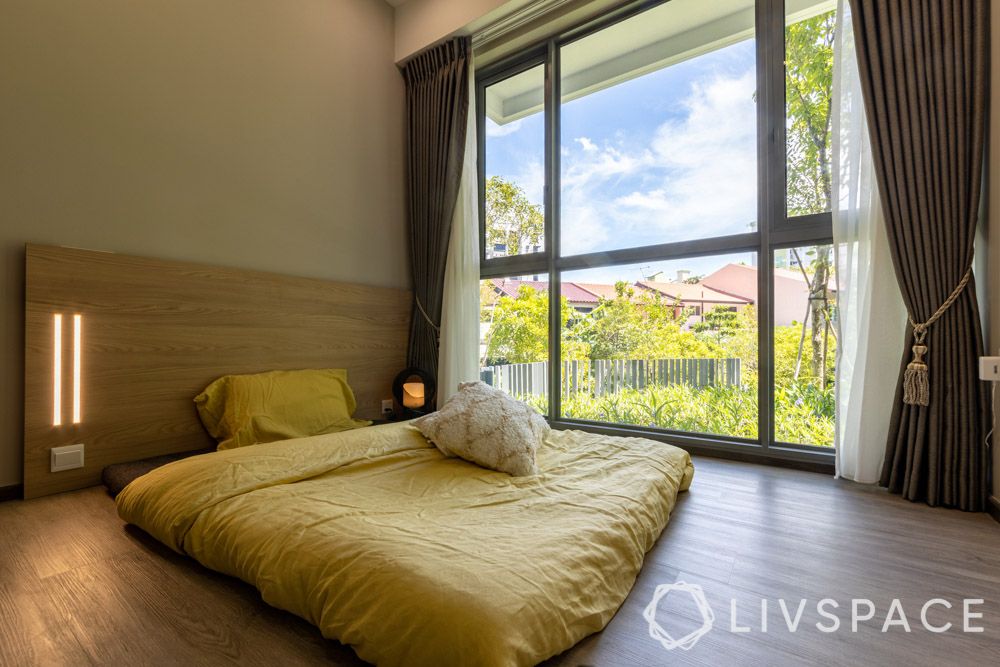 Your master bedrooms are considered to be relatively dry areas, and synthetic wooden floors can thrive and last long in such areas. However, if the floors in your kids' rooms are exposed to rather tough activities and thus, these floors might be more susceptible to getting damaged. Experts believe that it's better to avoid synthetic wooden floors in areas with high footfall.
For your kids' rooms, you can explore other types of flooring that are scratch and stain-resistant.
Check out Livspace's installation process:
How Can Livspace Help You?
If you want your home to be just as beautiful, then look no further. Book an online consultation with Livspace today.
We love hearing from you! Write to us with your comments and suggestions at editor@livspace.com