Psst… are you living in a rental home and hate its floors? Chances are that you have made your peace with the floors, thinking that there's no way around them. Even if it is a newly purchased home, the thought of replacing the flooring is tedious. From labour costs for demolition and debris removal to leveling the ground so that fresh flooring options can be laid on them, there are hidden costs all the way.
Here are some facts: The cost of demolishing existing floors to lay plain old vitrified tiles on them can cost as much as ₹260 per sqft! Moreover, it's time-consuming — demolishing floors and levelling them alone can take a minimum of two days, when you would have to move out your home.
What if there was another way out? Livspace brings you an array of flooring options that do not require you to demolish your existing floor design. Instead of putting in a new floor from scratch, consider demolition-free flooring options. These are laid out on your existing floors with minimal effort. They are just as easy to remove, so you can admire the ground while you live in a rented apartment, and clear it up effortlessly before you move away! Here are our top recommendations:
#1: Luxury Vinyl Tiles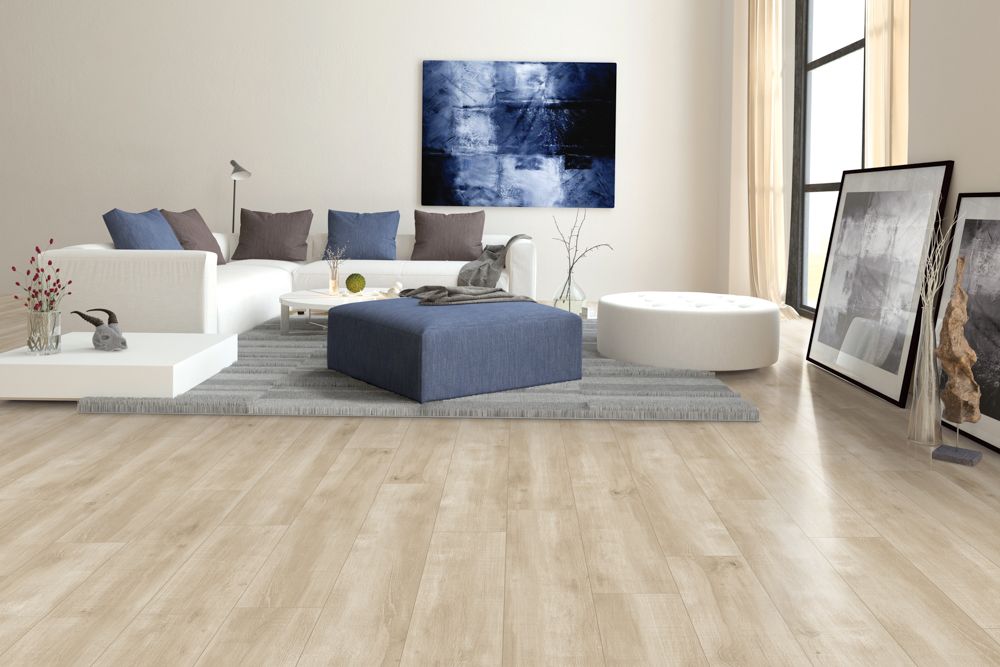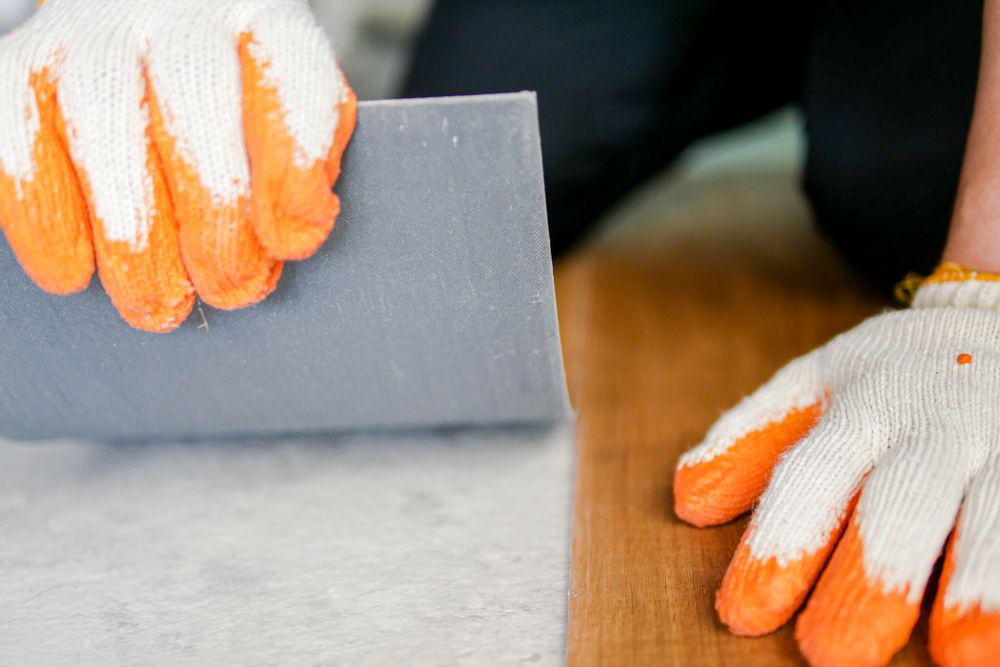 If you love the lush look of wood and stone feeling but want a more affordable way to replicate the look indoors, luxury vinyl tiles are all you need. Livspace has partnered with top brands like Welspun and Rehau to bring you the best of luxury vinyl tiles. These fully recyclable tiles have 7 compressed layers, starting with a waterproof coat. And their overall thickness is a mere 4 mm. You can bet that these tiles fit perfectly, even under your door! Moreover, their interlocking function makes your floors look super seamless.
Recommended for: You can use this anywhere in your home
Starting Price: ₹220 per sq ft
Brands recommended by Livspace: Welspun and Rehau
#2: Stone Composite Polymers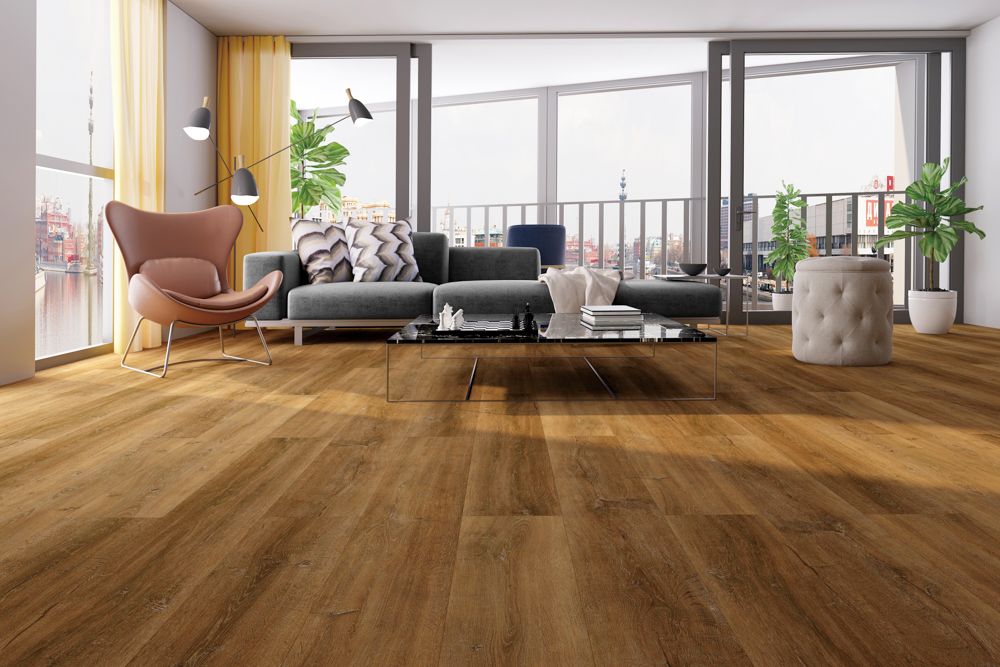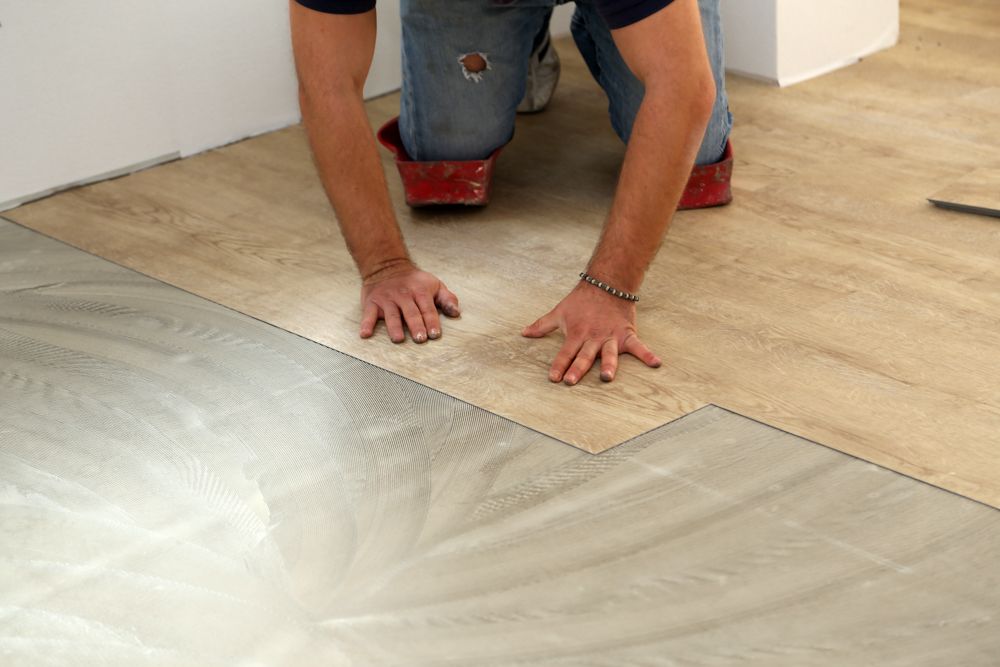 Stone composite polymers stand a step above luxury vinyl tiles in the list of durable yet affordable flooring options. These tiles have a rigid stone composite polymer core, making them resistant to water and sudden shocks. This makes it the ideal choice for bathrooms and kitchens. Moreover, they do not fade even in UV light, so you can go ahead and use them in rooms that receive extensive sunlight. Looking for more reasons to choose stone composite polymer floors? These are fire resistant, easy to maintain, and hypo-allergic, too!
Recommended for: Kitchens and bathrooms
Starting Price: ₹180 per sq ft
Brands recommended by Livspace: Rehau and Welspun
#3: Carpet Tiles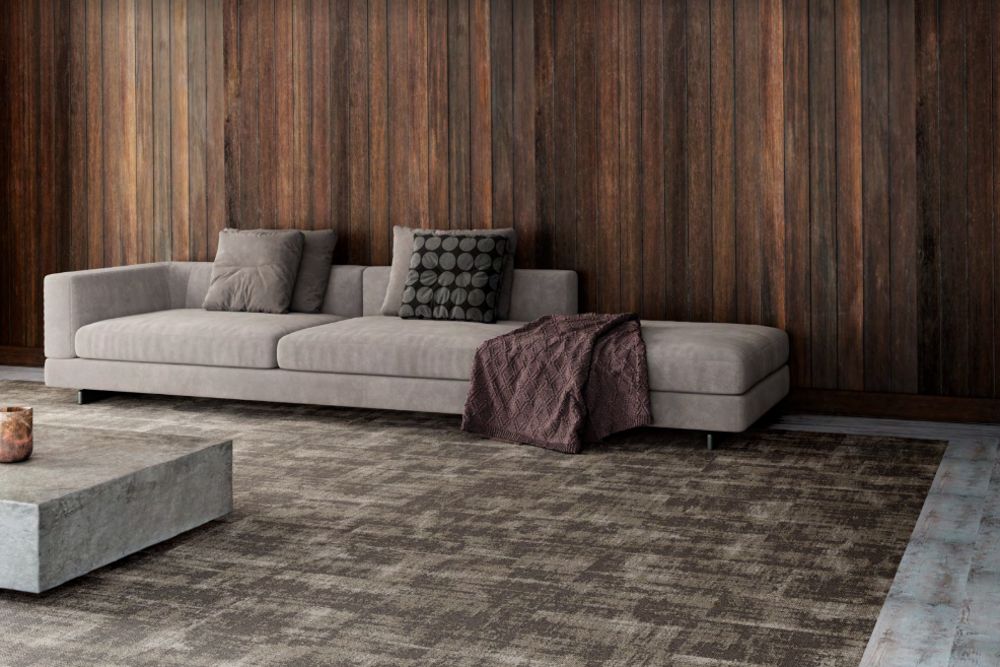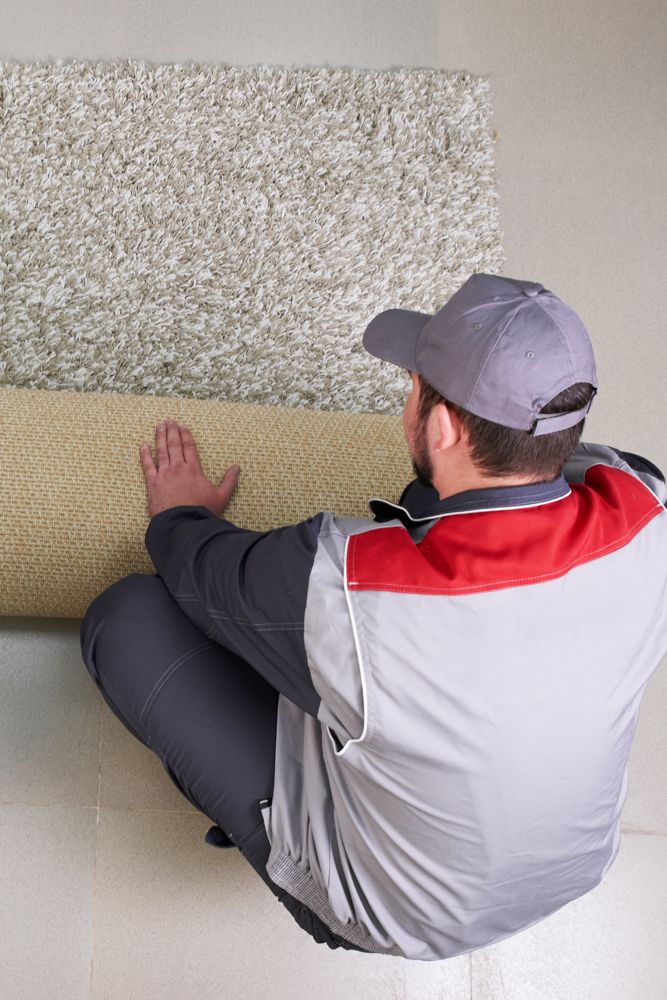 This modular flooring option is made of nylon, with a PVC base. With its high abrasion resistance, it's ideal for common areas. Since carpet tiles are cushiony rather than hard, they absorb sound instead of causing it to echo. Wouldn't it sit perfectly in your entertainment room? And if you think the tangled fibres could bunch up in this flooring option, that's not the case at all!
If you have elderly family members at home and are constantly worried about them falling down, carpet tiles could save the day! The nylon fibre piles aid in gripping the floor as you walk, cutting down chances of falling. And even if you happen to fall, it hurts less than other types of flooring. Even if brittle objects happen to fall down on these floors, they are less likely to break. And what if one tile happens to get damaged? You can simply replace that tile, without touching the others.
Recommended for: Carpet tiles work well in areas that see heavy footfall, like the foyer and passageways
Starting Price: ₹220 per sq ft
Brands recommended by Livspace: Welspun
#4: Laminate Wooden Flooring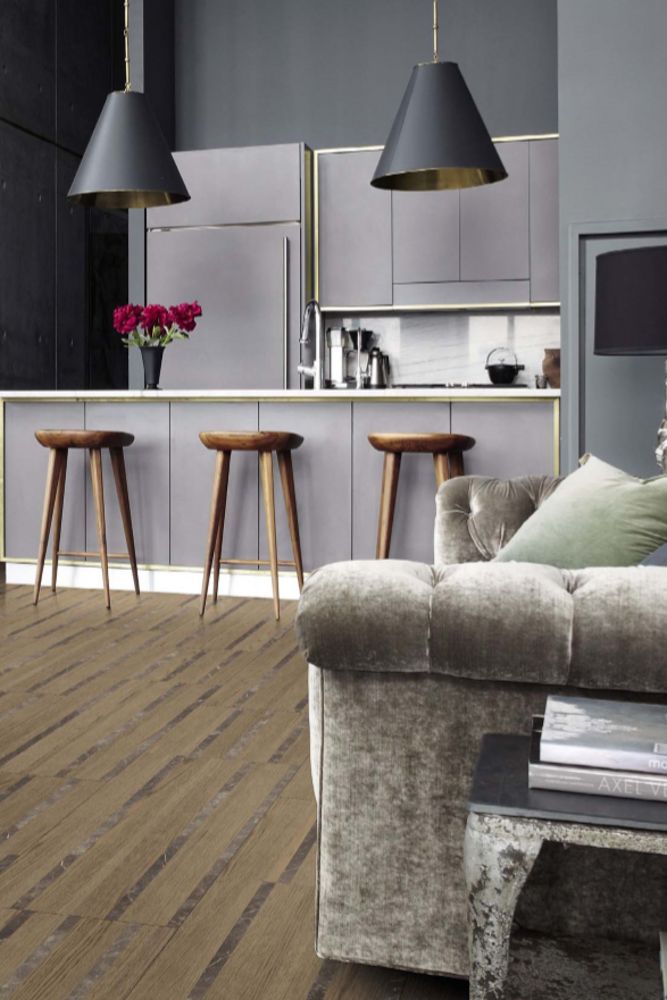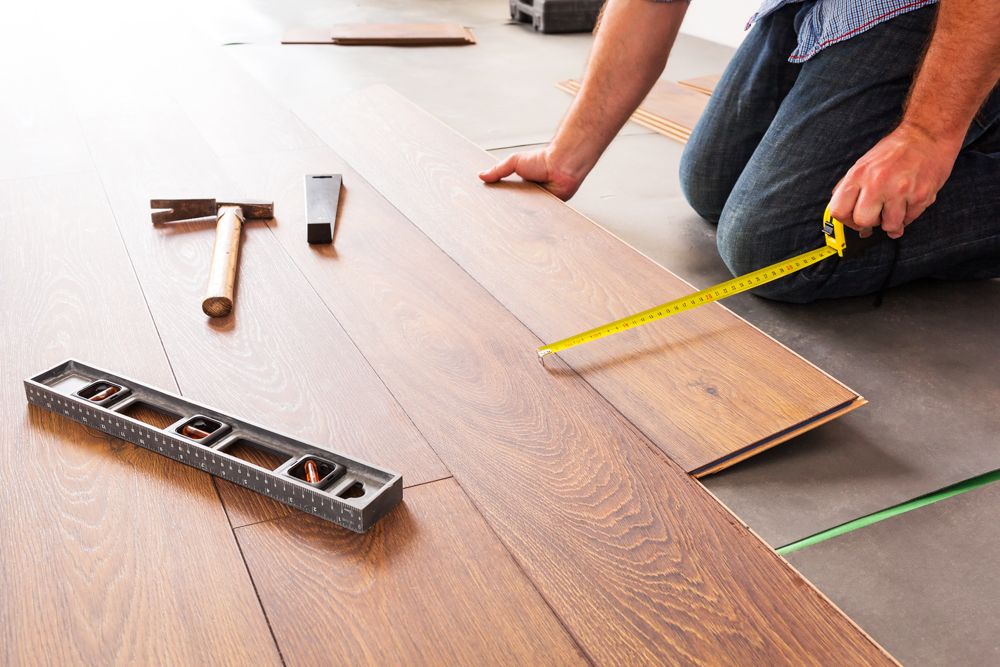 Made of engineered wood with a layer of laminate on top, such a floor design recreates the look of wood beneath your feet. It comes with a wide range of choices in colours and textures. These easy-to-maintain floors are also hypoallergenic. Laminate works as a boon for pet parents, due to its airtight locking system that allows you to clean up spills as well as unwanted hair. Moreover, the Livspace catalogue boasts of several laminate flooring options from Parador. The click and lock technology of this flooring option makes it even simpler to install and replace tiles!
Recommended for: Laminate flooring works for every part of your home!
Starting Price: ₹200 per sq ft
Brands recommended by Livspace: Parador
Planning to change the floors? Take a look at this: Things to Know Before Choosing Floors for Your Home.
Send in your comments and suggestions.