Terrazzo may have fallen out of favour a few years ago, but it's swiftly making its comeback as the flooring of choice for homeowners. From public offices to private homes and everything in between, the terrazzo floor trend hasn't gone unnoticed by designers and homeowners. What, then, is terrazzo flooring and why has it shot back into the limelight?
What is Terrazzo Flooring all About?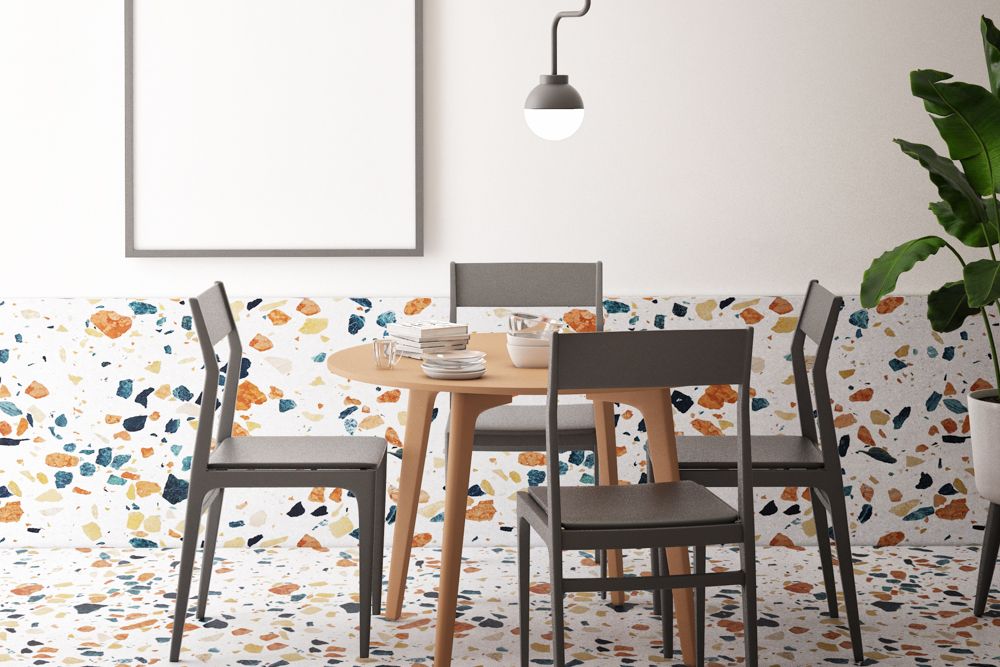 The term 'terrazzo' defines a style of flooring where marble chips have been laid in concrete. The word itself means 'terrace'. It harks back to its Italian origin when craftspeople realised that marble chips laid in concrete become extremely durable and resilient as flooring.
Modern-day renditions of the terrazzo floor throw up a whole host of colour and patterns. However, the underlying play of texture and interest remains the same. This is partly why the flooring style is racking up a huge following over tile and carpeting, too!
Traditionally, a terrazzo floor was made up of marble chips and concrete. Today, it sees combinations of marble or stone chips with concrete or epoxy-resin. Depending on the use and the surface area to be covered, you can use terrazzo tiles or or pour in situ. The latter allows custom surfaces like stairs, countertops, walkways and even furniture to be covered in terrazzo.

Why is Terrazzo Floor so Popular?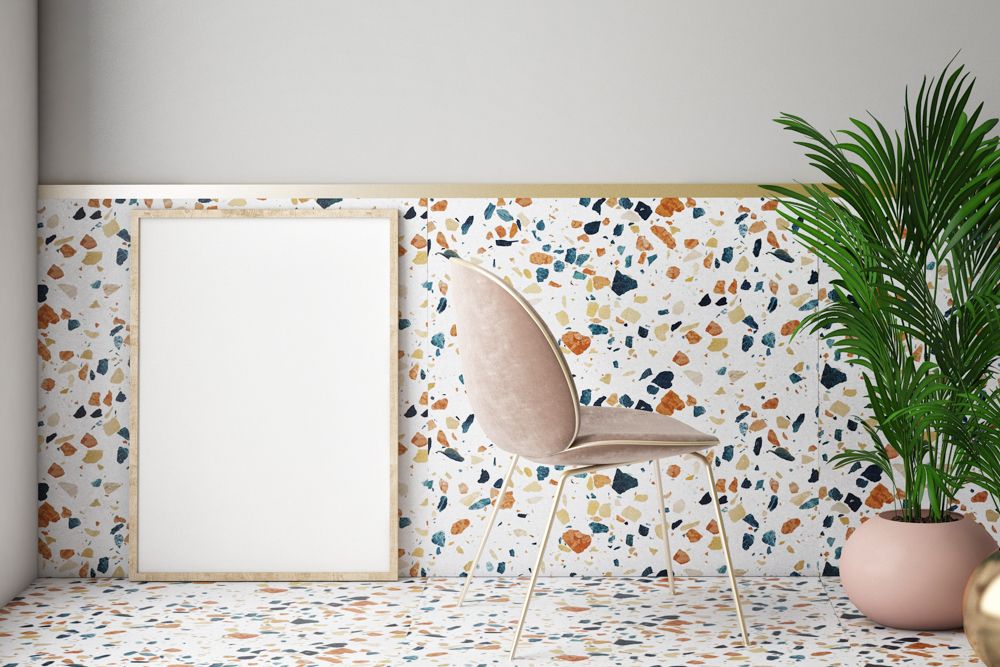 Highly customisable: A terrazzo floor can pack all the colours you want or chips of any size you prefer. This makes it an extremely versatile option for homeowners looking to create drama and interest with their flooring alone. A terrazzo floor can be laid in tile or poured on site. This makes it easier to have smooth flooring without joints or the need to break tiles.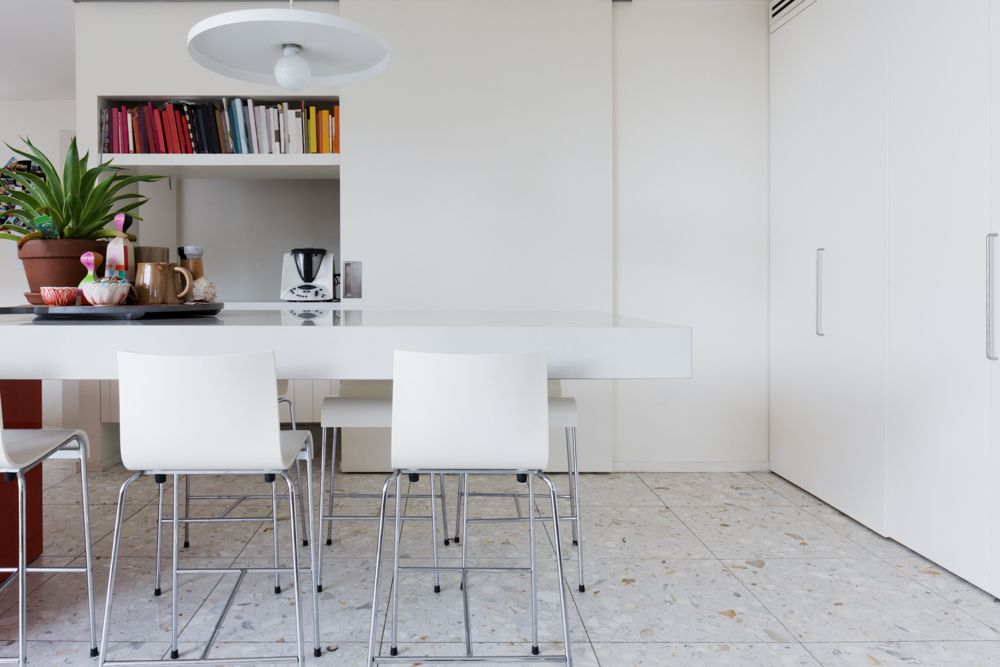 Cost-efficient: A terrazzo floor could set you back a fair bit, especially when compared with porcelain or vitrified tiles. However, it remains one of the more cost-effective flooring options because it is durable, easy to clean and attention-grabbing. You can further lower the costs by swapping out marble chips for stone and in situ settings for terrazzo tile.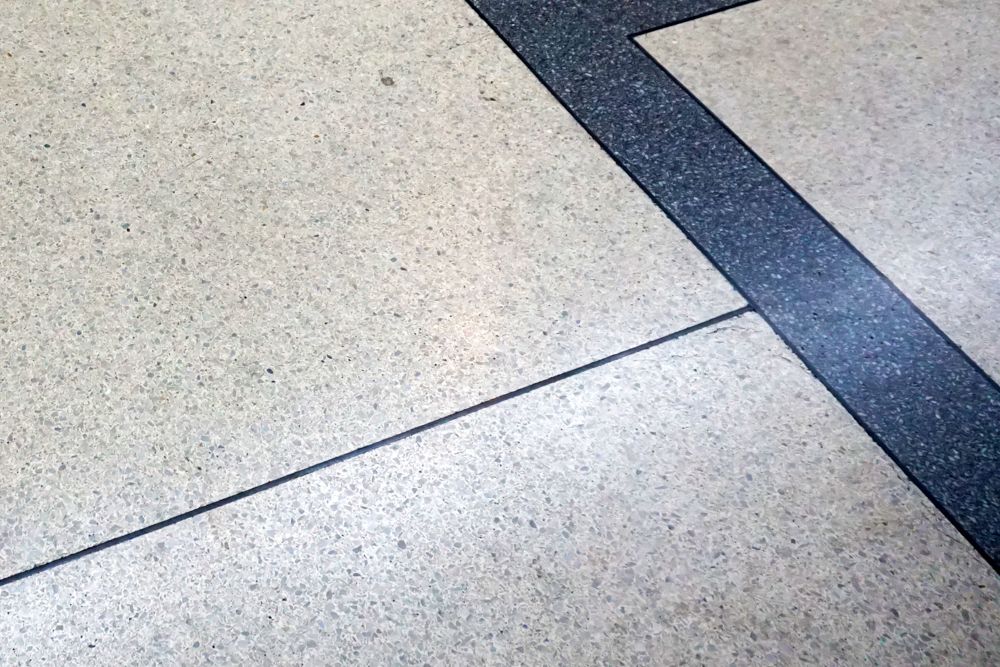 Durable: Durability is the main reason behind installing a terrazzo floor in high-footfall areas. It stands the test of time and holds up to wear and tear. It doesn't need frequent replacing or polishing (if installed correctly, that is).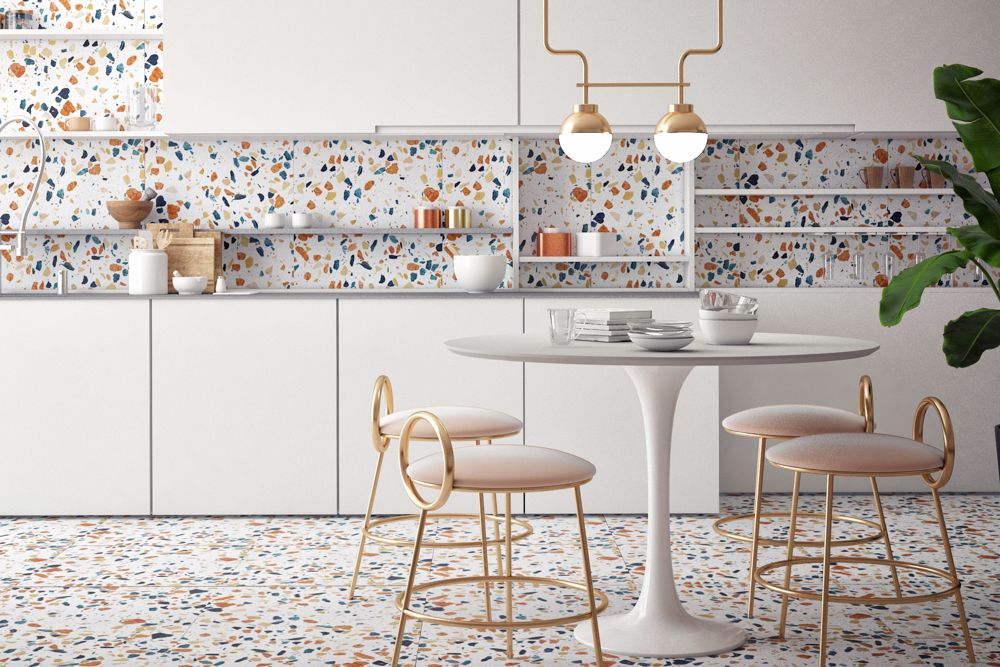 Eco-friendly: The way a terrazzo floor is made allows it to accommodate recycled or waste materials like recycled porcelain and broken glass. This makes it an environmentally conscious flooring choice, which will definitely gain you some brownie points.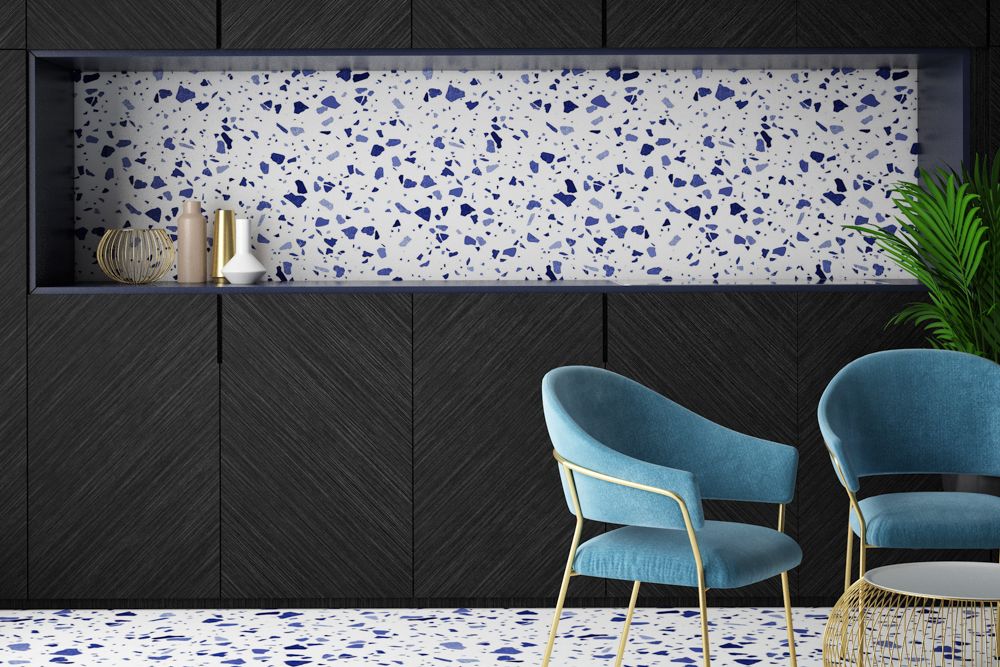 Low maintenance: Terrazzo flooring doesn't need shining or polishing; a quick sweep-and-mop will do just fine. This makes it a worthwhile investment because it doesn't need a structured maintenance routine.
Pro tip: If you choose to install a terrazzo floor in your home, make sure you contact the right team. It is most certainly not a DIY project. Furthermore, the way you install it goes a long way in ensuring that it doesn't crack or wear out quickly.
What's New With Terrazzo?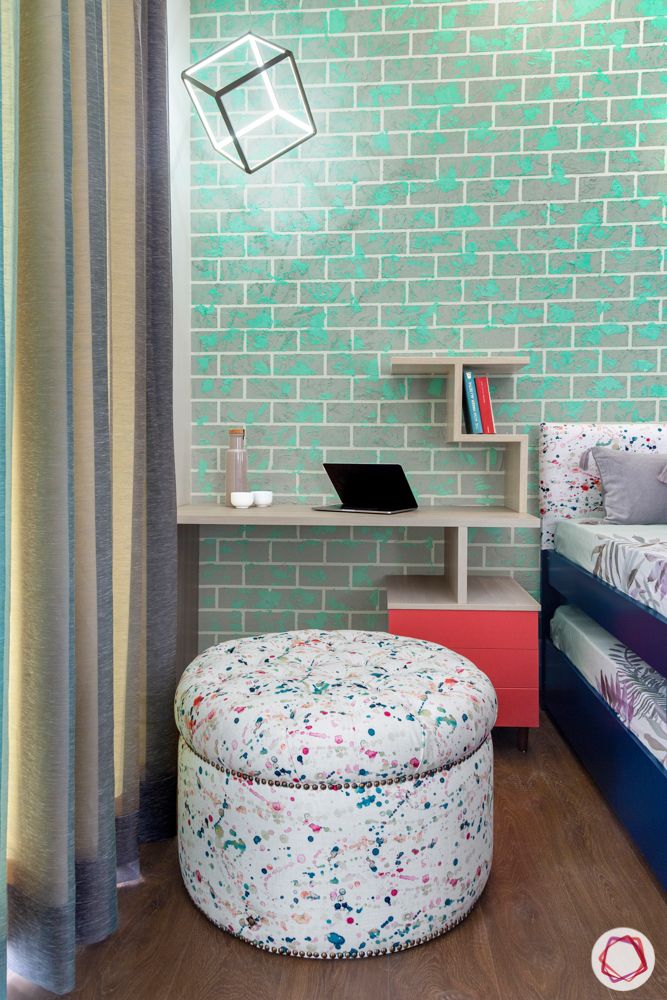 Our interior designers tell us to take terrazzo out of just the floor and into the interiors of your home. So, think of poufs, headboards, lampshades, or even upholstered chairs! Similarly, you can use them in your kitchen backsplash. You can also have a small pattern on your floor that inculcates different colours and patterns. It'll certainly spice up your home effortlessly!
A terrazzo floor is a statement on its own. This, combined with its many perks, makes it a popular and bang-on-trend flooring option.
If you enjoyed reading about terrazzo flooring, also check out What Flooring is in Vogue This Year?
Send us your thoughts and suggestions.