Red oxide is a flooring option that carries an element of nostalgia but is now back with a bang! People are increasingly becoming aware of how sustainable, simple and aesthetically appealing red oxide is. Here's why red oxide flooring is still a versatile choice for your home and here's what you should keep in mind before choosing it for your home.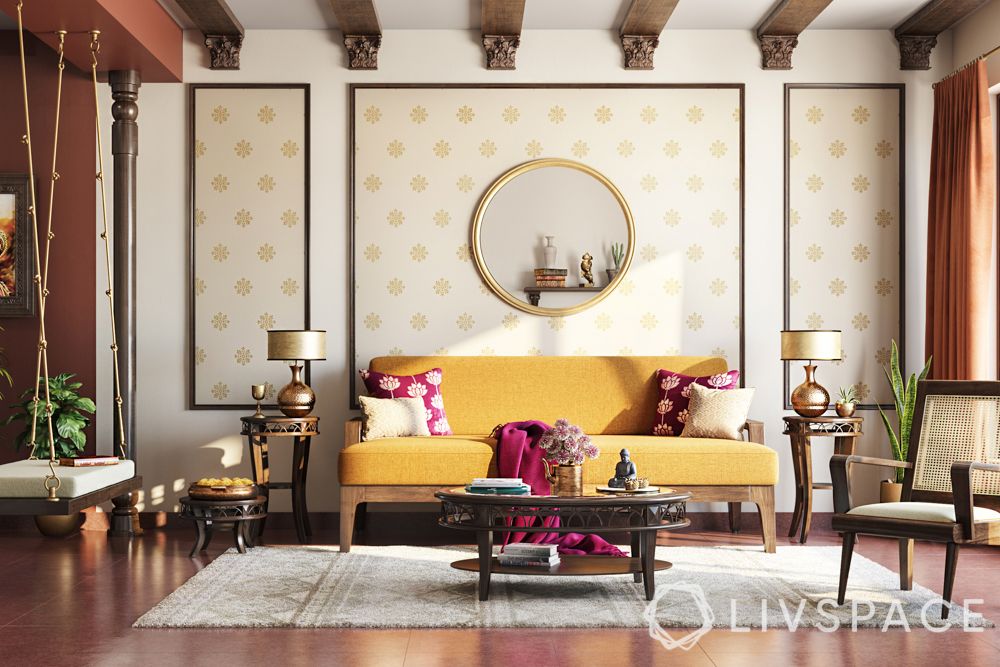 You might remember red oxide floors from visits to your grandparents' house. Technically speaking, it is cement oxide flooring that is red. Red oxide flooring is not a thing of the past anymore, and it easily adds character to your home. Introduced by Portuguese and Italian traders in Kerala, the flooring has been around for ages. Though it lost its popularity as contemporary flooring materials emerged, it's making a comeback owing to its aesthetic appeal and pocket-friendly nature.
Pros of red oxide flooring
A cost effective and durable flooring option, red oxide floors look elegant and are easy to maintain. Regular sweeping and mopping are enough to keep it in good condition for years. The cool red oxide floors are ideal for homes located in warm or tropical locations. The finished floors usually have a lustrous finish that gets better with time.
Cons of red oxide flooring
Laying oxide floors is an incredibly tedious job and has to be done in one continuous stretch, without taking a break. Only experienced masons can skillfully lay red oxide floors. Exposure to extreme weather will lead to cracks, therefore it's best suited for indoors.
How are red oxide floors laid?
For laying red oxide floors, the first step is to mix dry cement and oxide. Next, slowly add water to get a slurry-like consistency. For one part oxide, up to three parts of grey cement will give a dark red hue. Increasing the quantity of cement will result in a lighter shade.
Laying red oxide floors is a labour-intensive process requiring expert masons for a flawless finish.
Day 1: After application, the floor needs constant moistening – sprinkling water every two hours does the trick.
Day 2: Allow a thin water column to stand on the surface. This helps in identifying white spots.
Once it's cured, it should be allowed to dry for at least four days. Finally, apply wax and wait for three days, until the floor absorbs it fully.
Myriad shades and colors of red oxide flooring: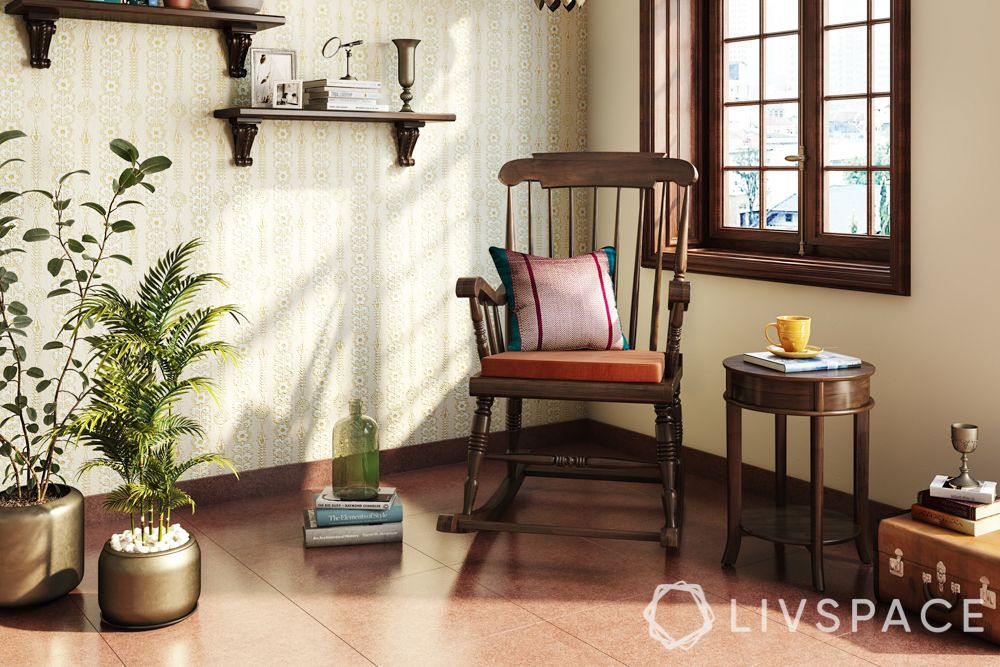 If red oxide flooring has caught your fancy, but you aren't keen on red floors, worry not! Avail the flooring in other shades, including green, blue, yellow and black. The red pigment itself has around 20-25 variants. Be careful with the quality of coloured oxides prior to installation, since poor quality oxides result in patchy flooring over time.
Red oxide tiles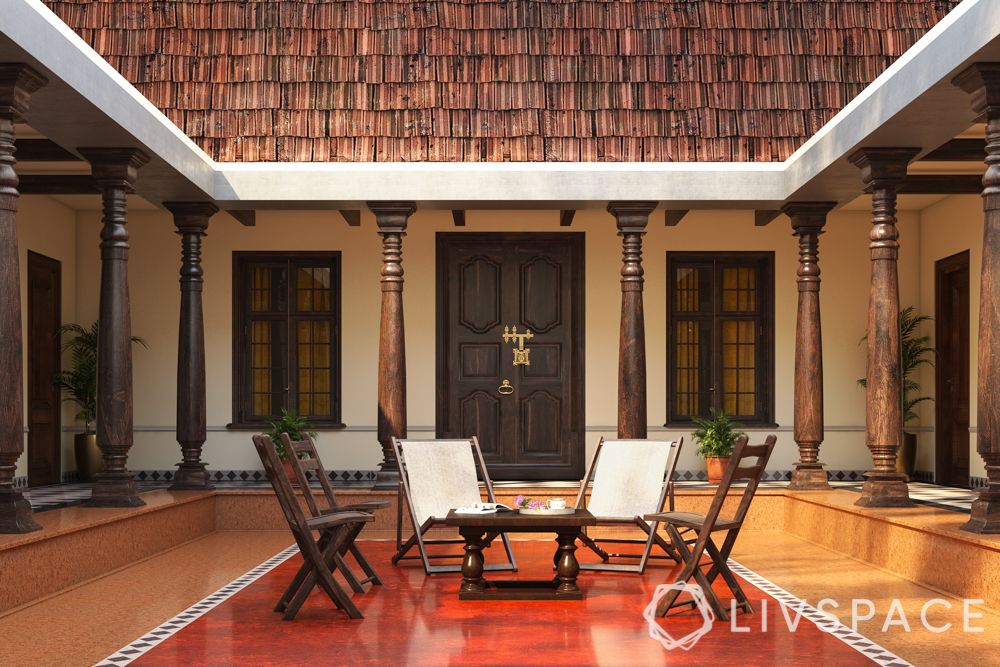 Floors made of red oxide, while elegant, can be quite difficult to implement. This is mainly due to the lack of skilled labour. As a result, over the last few years, we have noticed a rise in popularity of red oxide tiles. These tiles come in beautiful colours and patterns, giving you the exact look that you desire for your floors. At the same time, they do not require highly skilled labour or in-situ implementation, making them a convenient alternative to red oxide floors.
Red oxide for the terrace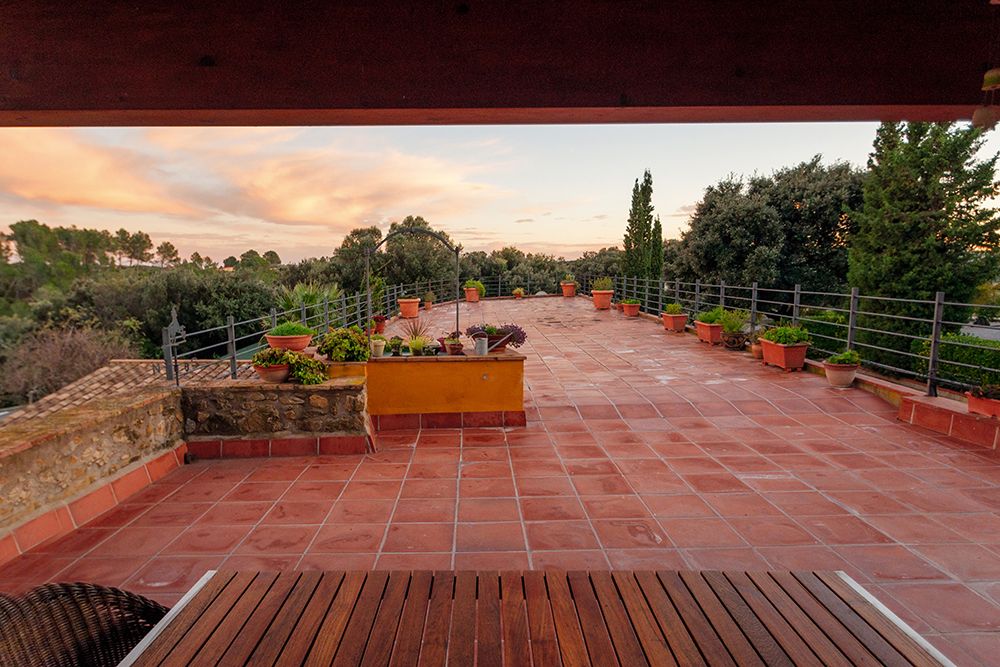 If you think that red oxide floors can only be used within your home, think again! This timeless flooring style looks amazing in terraces, balconies and the porch. The endless red flooring coupled with some potted plants can transform the entire look of your outdoor spaces.
Cost of red oxide flooring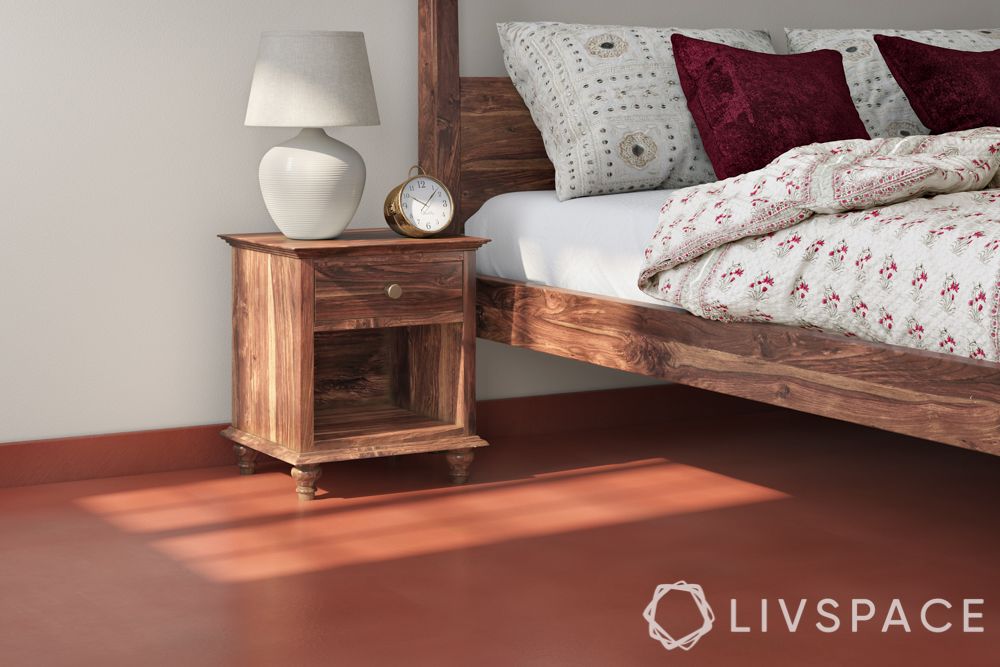 As we mentioned earlier, cost-wise, red oxide flooring is way cheaper than many other flooring options. The cost ranges anywhere between ₹80 and 90 per square feet.
If colours and materials speak of an era, red oxide floors will transport you back to a time when great pride went into building homes. For this reason, several parts of South India, especially Kerala, coastal Karnataka and interior Tamil Nadu have seen an upsurge in the usage of oxides over the past decade. We expect this trend to continue as more people come to appreciate the true value of this humble material.
If you like this article, check out 8 Kinds of Kitchen Flooring for Any Home.
Write to us at editor@livspace.com