We all appreciate the Taj Mahal for its beauty. One of the things that makes it stand out is the use of marble. Well, of course, we cannot build a huge home out of marble, but we can definitely get marble flooring to give our homes a touch of luxury. Not only does marble look aesthetically beautiful, but it also keeps the home cool and well-lit. In this story, we're covering the types of marbles that are available in the Indian market for home renovation and the marble flooring price for each. From marble flooring cost per sq.ft. to marble tile installation cost, we'll cover it all.
1. Introduction to Marble Flooring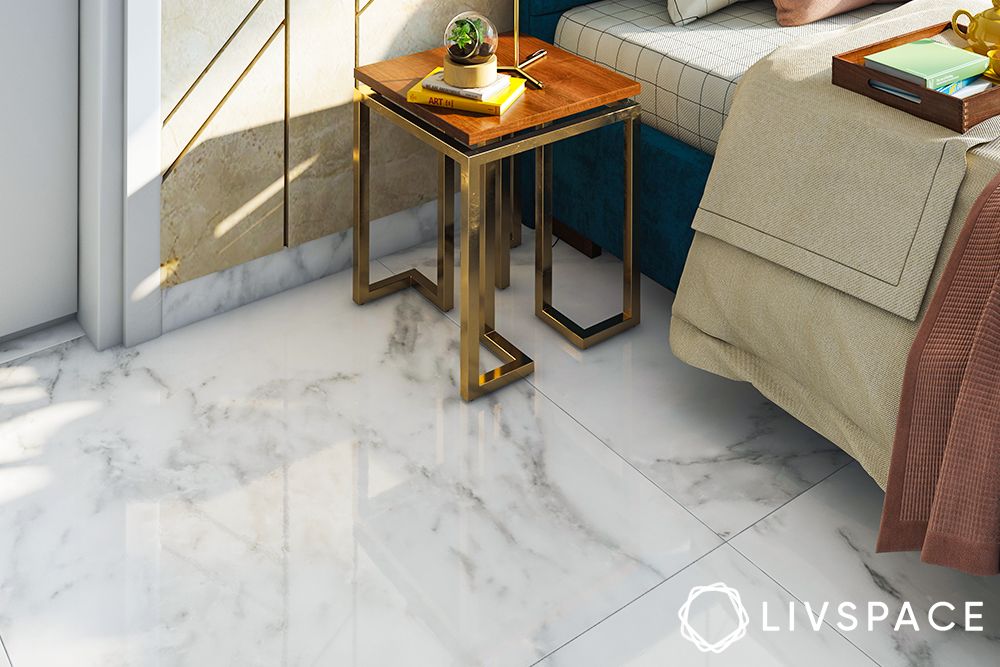 Marble is regarded as a pricey and luxe natural stone that is always in fashion. Most of the marble is produced in the state of Rajasthan; other marble-producing states in India include Gujarat, Andhra Pradesh, and Madhya Pradesh. 
If you like to visit India's historic buildings and monuments, you will notice marble everywhere. However, marble still reigns supreme as the king of upscale flooring even in the 21st century and offers more flooring options than ever before. At Livspace, we offer multiple marble flooring options to our customers at affordable prices. Here are a few types of marble flooring along with the marble flooring price. 
2. Types of Marble Flooring Available in India
a. White Sangemarmar Marble Flooring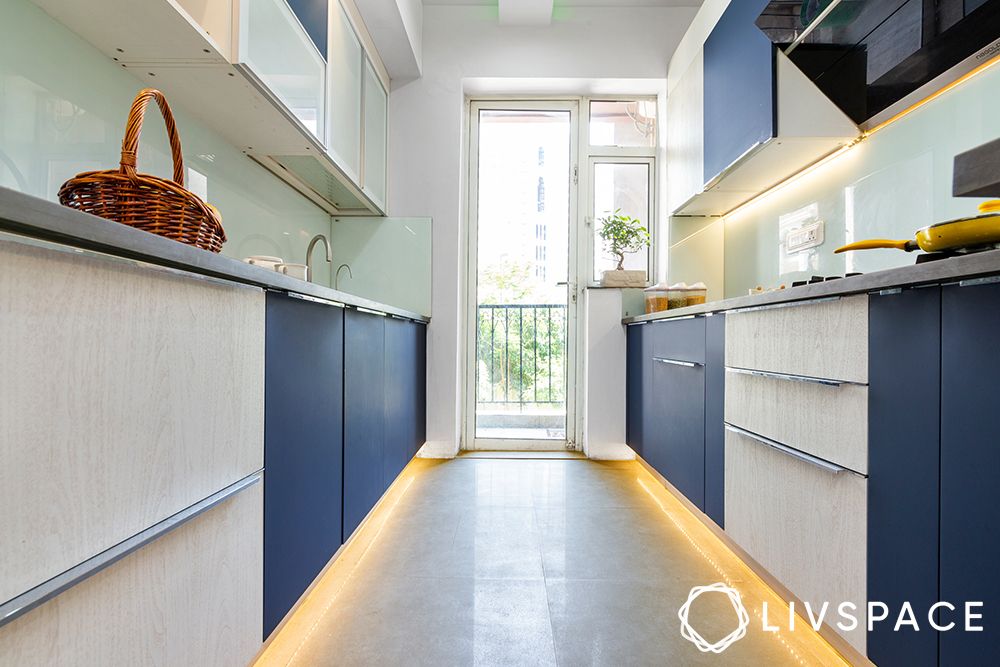 Sangemarmar Marble is frequently used for wall cladding and flooring in Indian homes and temples. Its stunning features include its flawless white colour and lustrous shine. Its crisp and clean look instantly elevates the style quotient of any home. The White Sangemarmar Marble is commonly known as White Indian Marble as well.
Specifications: Stain resistant, lustrous shine, smooth surface, easy to clean
White marble flooring price: ₹250-₹300 per square foot
*(For detailed cost analysis, scroll down to the table below)
b. Golden Calacatta Marble Flooring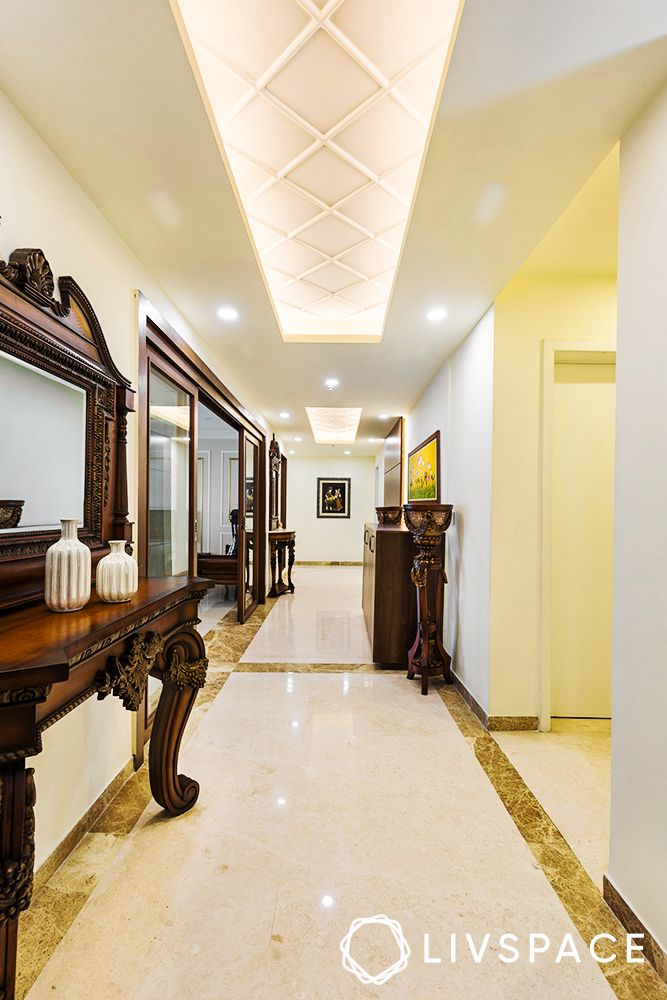 The Golden Calacatta is a type of crystalline Italian marble that has a premium quality. It is a striking and gorgeous marble with origins in the Apun Mountains near Carrara, Italy. It has a dazzling white tone with a rich, golden (or deep grey) pattern on it. Golden Calacatta is naturally white and polished.
Specifications: Premium quality, golden or deep grey veins, lustrous shine, clean and bright
Italian marble flooring cost: ₹1,400-₹2,500 per square foot
Also Read: 12 Types of Flooring–Which Is the Best Option for You?  
c. White Indian Statuario Marble Flooring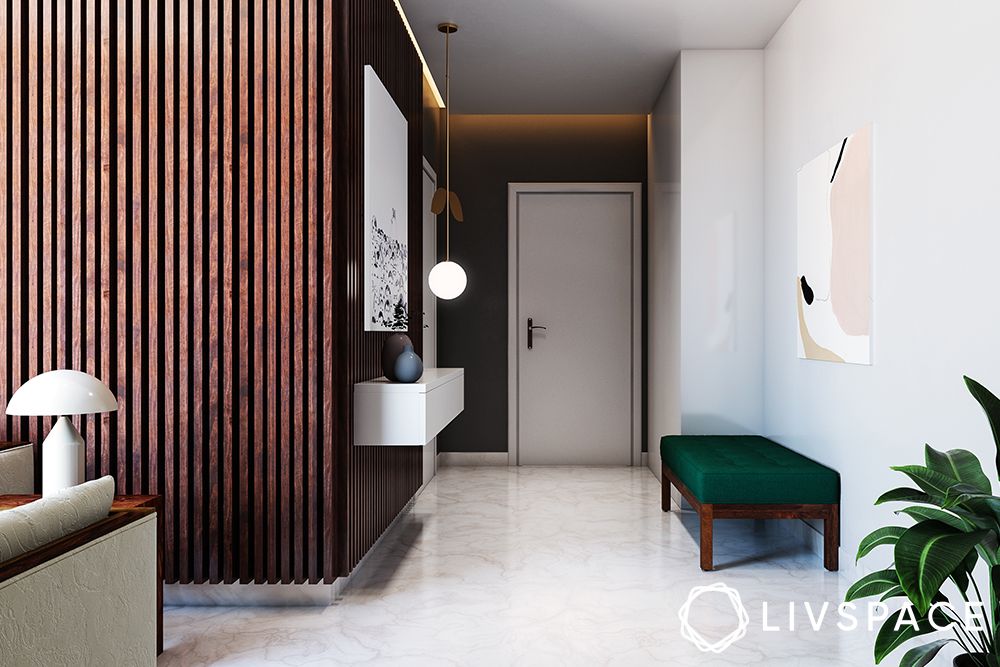 Italian Statuario marble is frequently requested for flooring by our homeowners, but because it is so expensive, they often ask us to use Indian Statuario marble instead of Italian marble to meet their budget. White veins encircle the white base of the White Indian Statuario Marble. It often has a white hue and natural textures, and it also has good strength and endurance. It is a stone with a long lifespan of more than 15 years.
Specifications: good strength and endurance, natural white colour and texture, white veining
Statuario marble floor price: ₹1000-₹1,200 per square foot
d. Udaipur Pink Marble Flooring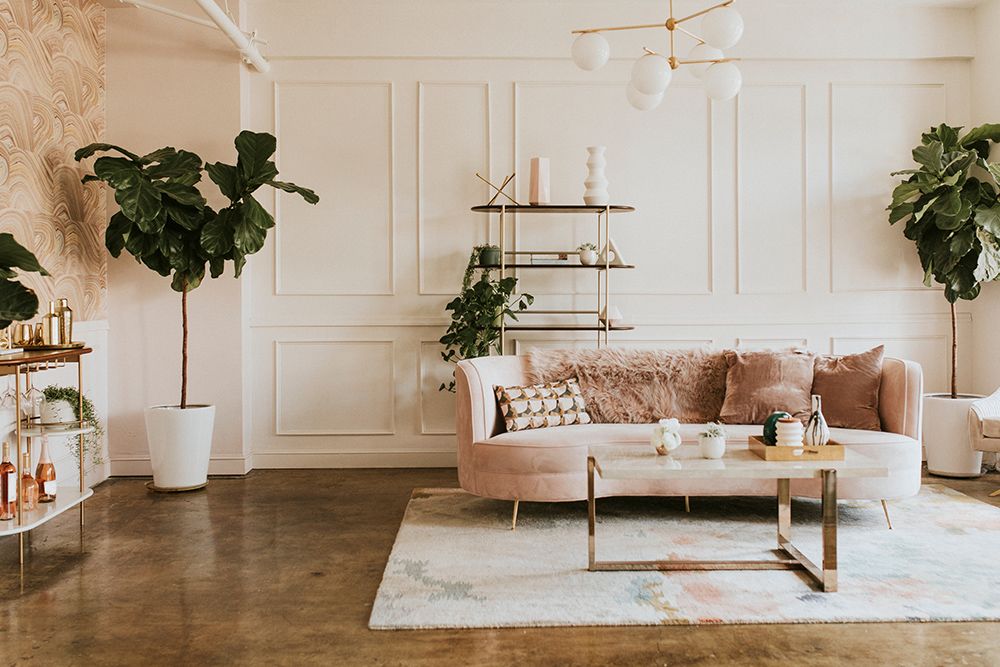 Indian pink marble, known as "Udaipur Pink Marble," is mined in Udaipur, India. The Udaipur Pink Marble has a wonderful pink base colour and a lovely dark pattern. It is usually used for making tiles and worktops in bathrooms and kitchen, but it is slowly becoming a popular choice for flooring too. However, pink marble can oversaturate the room with colour, so use it sparingly.
Specifications: dramatic pink pattern, durable, affordable
Cost of marble flooring: ₹50-₹60 per square foot
e. Dark Green Marble Flooring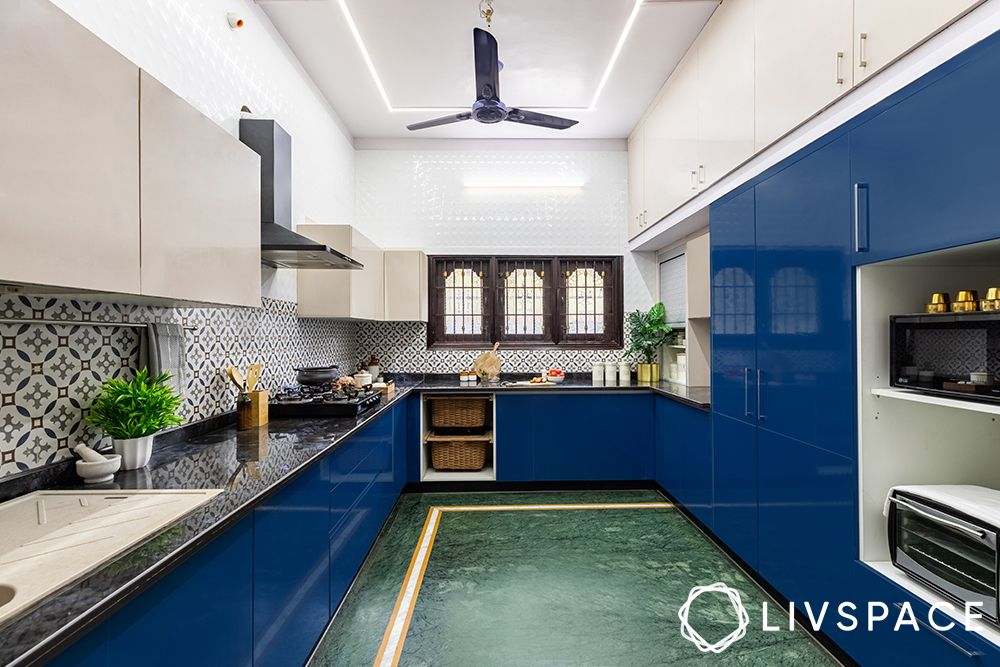 Want green, forest vibes in your home? Then, this dark green marble is for you. Dark green marble is a type of crystallised marble that is naturally green. It looks quite classy and is a great option for someone who prefers dark colours. Personally, we think it looks nice in houses made of dark wood. It is often used for flooring, stairways, outdoor lobbies, and kitchen and bathroom countertops because of its exquisite appearance.
Specifications: Durable and long-lasting, stain resistant, natural texture, affordable choice
Dark green floor marble price: ₹65-₹75 per square foot
f. Goldino Marble Flooring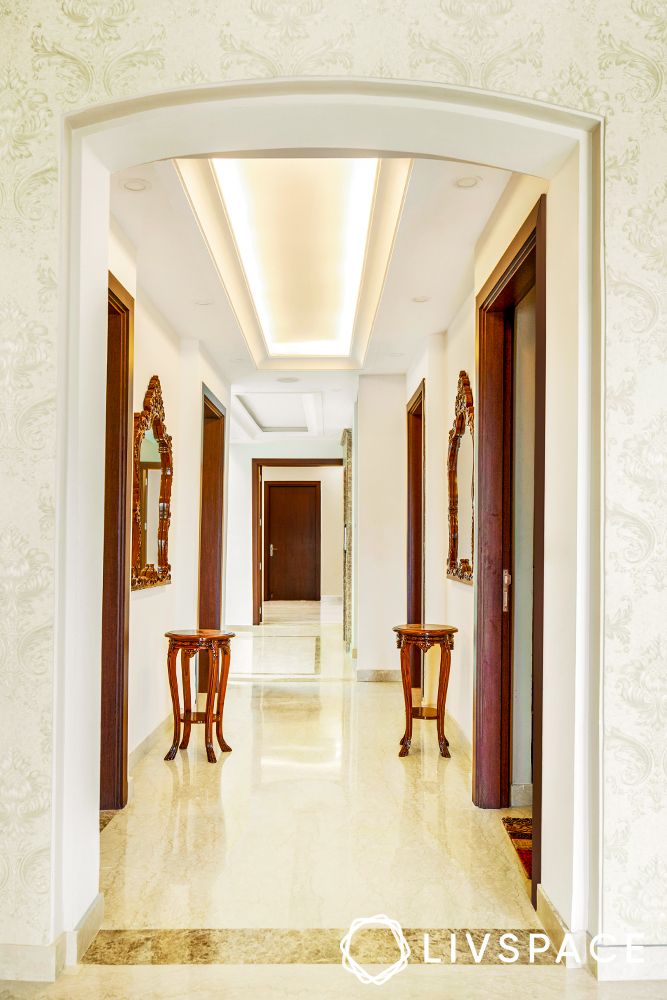 This marble is well-liked for its exquisite finish and lively texture. It is currently one of the most sought-after Indian marbles because of its high-end qualities like better durability and premium quality. Due to its physical and chemical characteristics, it is most suited for use in floors, walls, and lining.
Specifications: High gloss finish, easy to clean, high quality
Goldino marble flooring price: ₹90-₹100 per square foot
Also Read: Indian Marble or Italian Marble: Which is the Best Option for Your Home?
3. Marble Flooring Price per Square Foot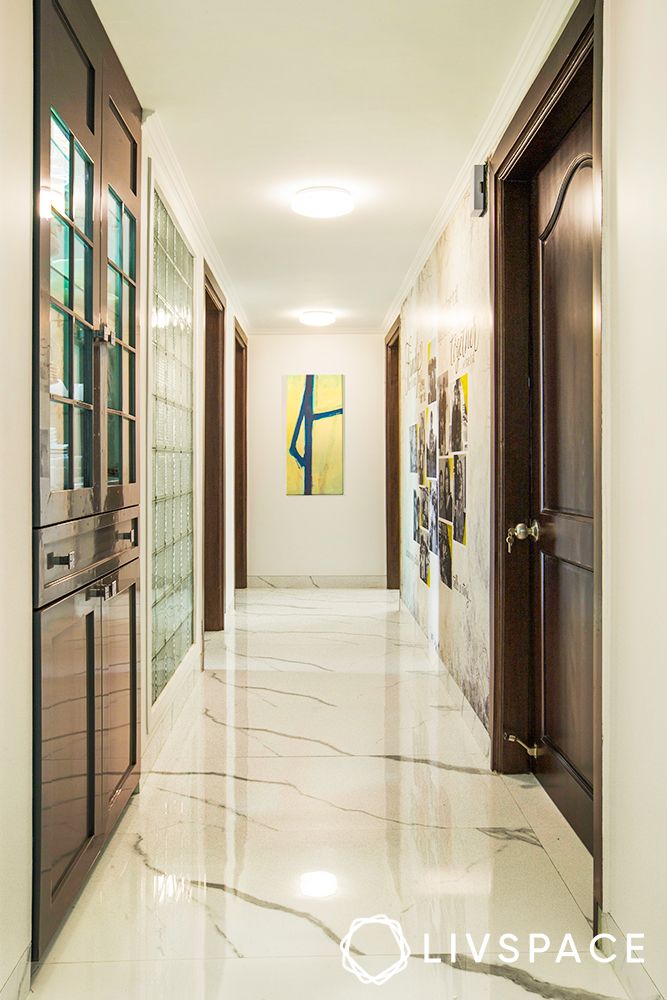 The marble flooring price per square foot is estimated based on the carpet area of your house (in square feet). Also, there are many different factors that affect your new marble flooring price including the type of marble, labour costs, etc. 
For instance, if you chose a marble that costs ₹120 per square foot, and the carpet area of your home is 300 square feet, then the total cost of marble flooring will be 120*300 = ₹36,000. Refer to the table below to know per square foot costs for your choice of marble. 
4. Installation Cost
The installation of marble floors can go really wrong if not handled by experts. For instance, marble tiles are delicate and are prone to breaking. They can also be challenging to cut to size for tiling. But don't worry, the Livspace workforce is highly skilled to provide the best marble flooring for your home at reasonable prices. For basic marble, the marble flooring installation cost may be around ₹100 and ₹140, whereas for customised marble flooring tile designs, the marble tile installation cost may range between ₹250 and ₹300. Refer to the table below to know installation costs for your choice of marble.
5. Labour Cost
The labour costs include the costs for cutting the marble tiles, laying them, matching the patterns and covering the joints. It may be around ₹80 per sq.ft., but can vary based on the marble flooring design you choose. Livspace takes up to three days to install marble floors in a room of a typical size.
*The cost of labour at Livspace is included in the installation cost.
6. Inlaid Flooring Cost
Inlaid marble flooring is a delicate procedure that includes precise cutting and etching marble shapes. It is a time-consuming step and needs expertise. It varies as per the complexity of the design and may spike up to ₹3000 based on the inlay pattern you choose. Contact Livspace designers to know the inlaid flooring cost.
7. Polishing cost
Marble polishing is necessary to maintain the lustre after the marble floor is laid. It is done using an abrasive stone called Carborundum, and a final coating of tin oxide is applied to give it its typical lustre and smoothness. However, for regions with high slip risks, like bathrooms, a tumbled finish is usually preferred. Our designers assess each and every area of your home precisely, and advise on the best type of marble flooring options for you. Marble polishing might cost around ₹60, but varies for different types of marbles. Refer to the table below to know polishing costs for your choice of marble.
Types of Marble
Cost per Sq.Ft.
Cost of Installation
per Sq.Ft.
(includes Cost of Labour)
Cost of Polishing
per Sq.Ft.
White Sangemarmar Marble
Flooring Price
₹250-₹300
₹136
₹76
Golden Calacatta Marble
Flooring Price
₹1,400-₹2,500
₹236
₹76
White Indian Statuario
Marble Flooring Price
₹1000 – ₹1,200
₹236
₹76
Udaipur Pink Marble
Flooring Price
₹50-₹60
₹114
₹58
Dark Green Marble
Flooring Price
₹65 – ₹75
₹114
₹58
Goldino Marble
Flooring Price
₹90-₹100
₹114
₹58
*The prices mentioned in this table are indicative prices offered by Livspace for marble flooring.
How Can Livspace Help You?
We hope you liked our guide on Indian and Italian marble flooring prices. If you want beautiful interiors for your home, then look no further. Book an online consultation with Livspace today. If you have any thoughts and suggestions you'd like to share with us, we're all ears! Drop us a line at editor@livspace.com.
FAQs
1. What Is the Cost of Marble Flooring?
Indian marble flooring price is typically around Rs 250 per square foot (including the cost of the inlay, labour, cutting and polishing), however Italian marble can range in price from Rs 650 to Rs 1000 per square foot.
2. Is Marble Cheaper Than Tiles?
No. Tiles are cheaper than marble. This is so because marble is a natural stone and requires expensive mining and extraction techniques. However, tiles are man-made.
3. Which Marble Is Best for the Floor?
The White Sangemarmar marble is widely quarried in north India and is the best choice for flooring in terms of durability, accessibility and medium lustre. It is also the most environmentally friendly stone.
4. What Is the Cost of 1 Marble?
It varies for different types of marbles. It can be as cheap as Rs. 50 per sq.ft. (approximately) for pink marble to Rs. 150 per sq.ft. (approximately) for White Statuario marble.