Modern apartments are getting more and more minimal, showcasing clean designs. But what is that one area where it's okay to add some drama? Yes, it's the ceiling! Gone are the days when ceilings were the least important component of your home design. Now, false ceilings are ruling the market. Wooden, gypsum, POP, MDF – there are so many options to choose from! So let's dive a bit deeper into the world of gypsum ceiling designs.
What is Gypsum Ceiling?
Gypsum is a naturally occurring mineral composed of calcium sulfate dihydrate. This is used to create gypsum boards which are used in gypsum false ceilings. Gypsum boards come in different sizes like 4×8 ft, 4×10 ft, etc and thicknesses of 9, 12 and 15mm. These boards are then cut into the sizes required for the false ceiling.
Cool Facts About Gypsum
Gypsum is derived from the Greek word 'gypsos', which means chalk or plaster.
There is a large sand dune in Mexico made of gypsum sand.
Gypsum has been used as a building material possibly since the Neolithic period.
Gypsum is the primary ingredient in some kinds of toothpaste.
The Naica Mine in Chihuahua, Mexico, has gypsum crystals that are 36 feet in length.
Benjamin Franklin introduced the mining of gypsum in the US.
Gypsum has been found on Mars.
Pros & Cons of Gypsum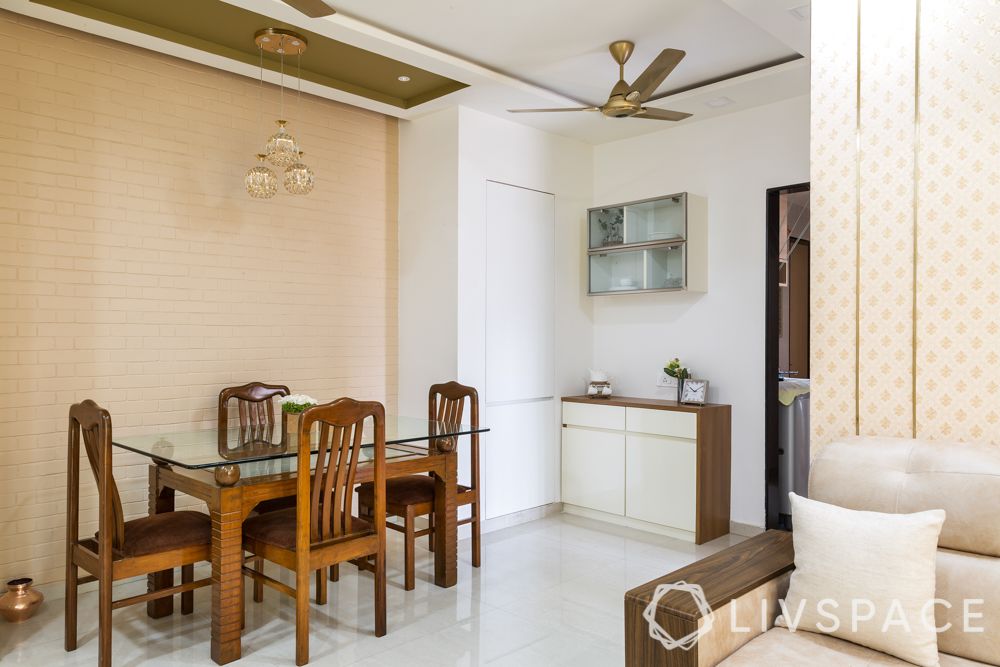 Pros
Gypsum is highly durable, making it perfect as a false ceiling material.
It is cost-effective as the labour cost is low.
Gypsum takes less time to install as the drying time is less.
It has sound-absorbing qualities.
It is energy efficient and can be used to insulate rooms.
Cons
They occupy a few inches of height so can only be used in rooms that have high ceilings.
Gypsum has a low density which makes it prone to water retention.
Gypsum ceilings may crack if not installed properly.
In case of any repairs, the entire ceiling needs to be broken down.
Cannot be moulded.

POP vs Gypsum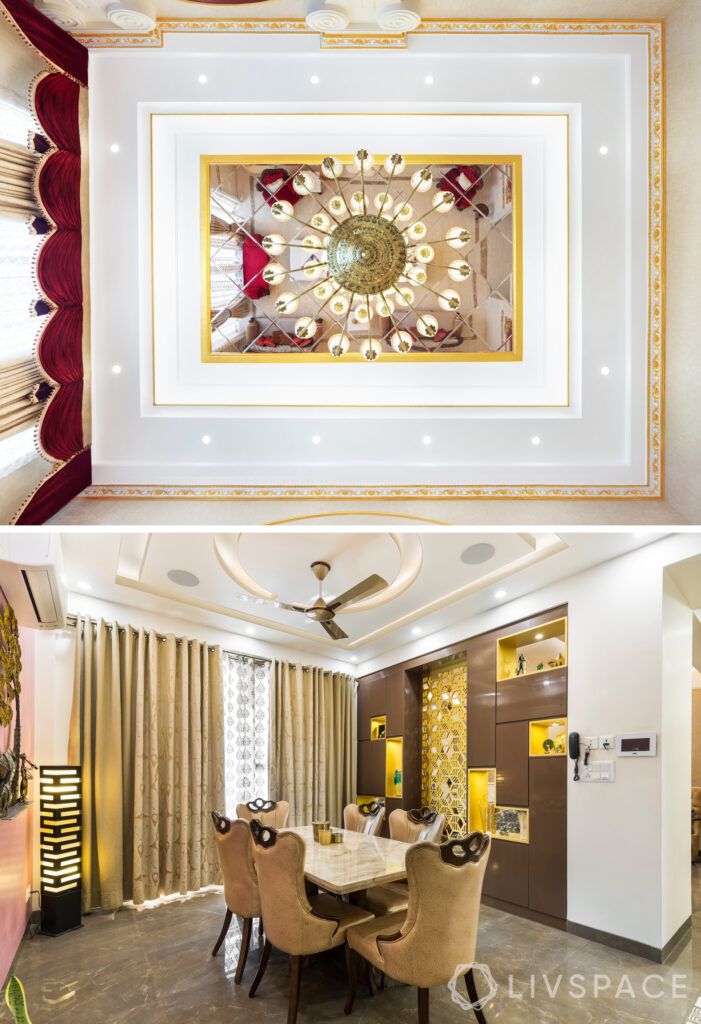 POP or Plaster of Paris is nothing but semi-dehydrated gypsum. Here are the differences between the two.
| | | |
| --- | --- | --- |
| | Gypsum | POP |
| Cost | Low | High |
| Time Taken to Install | Less Time | More Time |
| Can be Moulded | No | Yes |
| Labour | Semi-Skilled | Skilled |
| Repairs | Difficult | Easy |
Price of Gypsum Ceiling Designs
The price range for gypsum ceiling designs is Rs 85 – Rs 110/sq ft.
Gypsum Ceiling Trends of 2021
Here are the gypsum ceiling design trends of 2021.
Gypsum Ceiling Designs Trend #1: Elegant lighting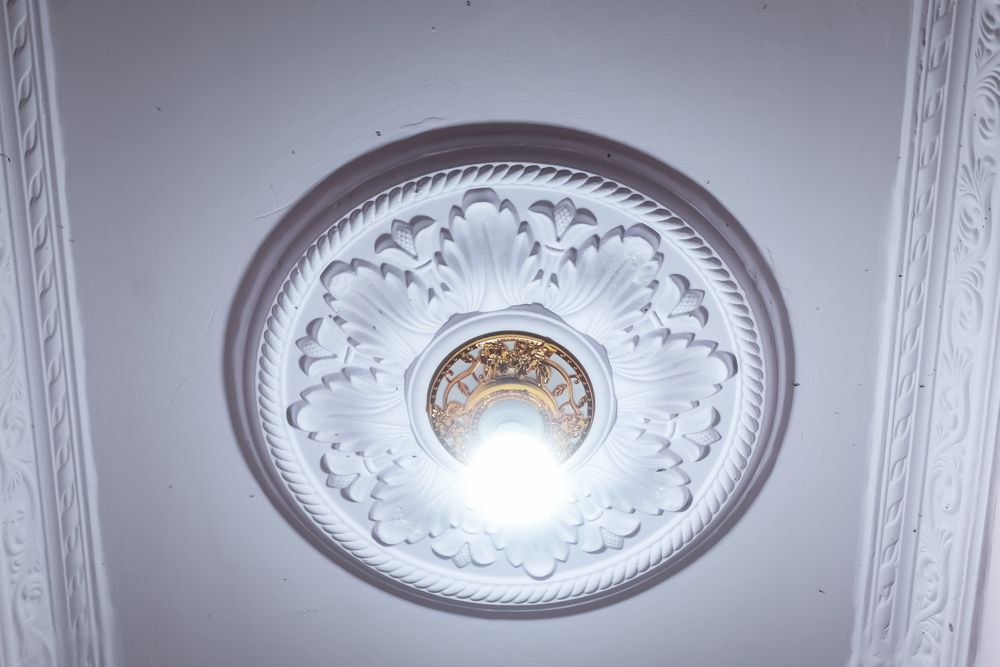 False ceilings are incomplete without some glamorous lighting. One of the most popular gypsum ceiling trends that we are noticing in 2021 is the use of cove lights and statement lightings to highlight the ceiling design. We love how this single statement light highlights the beauty of the gypsum ceiling.
Gypsum Ceiling Designs Trend #2: Geometric designs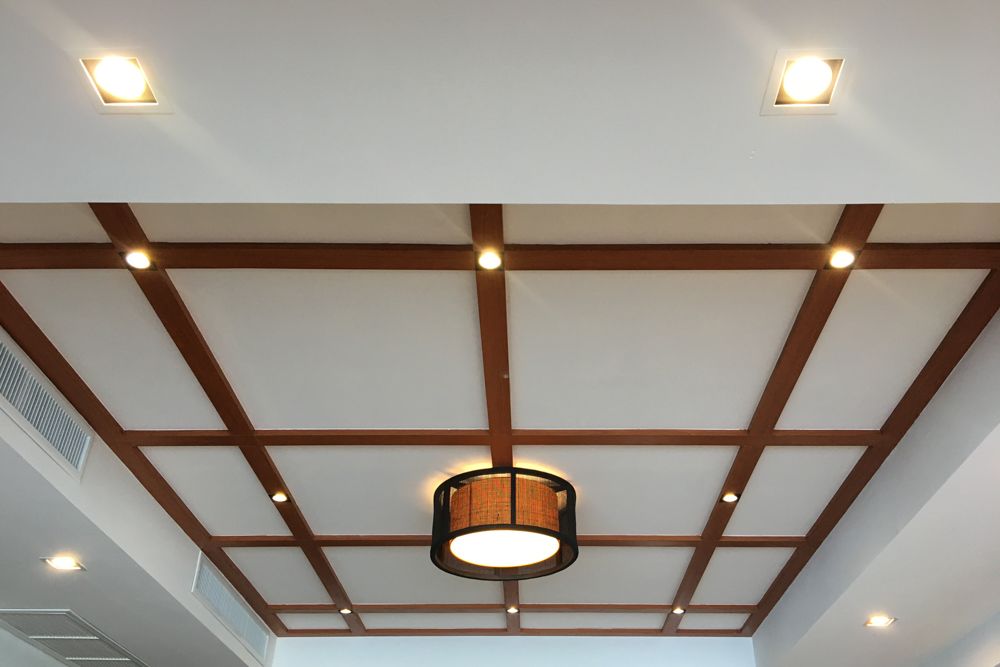 Trends like Indian minimalism and Scandinavian have taken the world of interior decor by storm! With this comes the need for suitable ceiling designs. Intricate false ceilings would look out of place in a contemporary home. Thus, the rise of the geometric design. Gypsum ceiling designs in geometric and angular patterns look chic and modern.
Gypsum Ceiling Designs Trend #3: Sleek rafters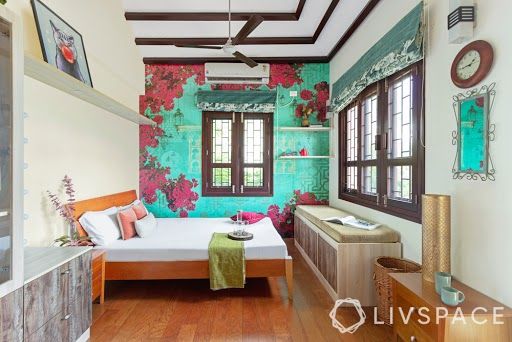 Be it partitions or ceilings, rafters can make the dullest of spaces look stunning. No wonder it's such a big trend this year! Simple gypsum ceilings with sleek wooden rafters are an impressive combination for modern apartments. If you're looking for some inspiration, check out this ceiling design. The designer kept the gypsum ceiling minimal and highlighted it with sleek, wooden rafters.
Gypsum Ceiling Designs Trend #4: Magical mirrors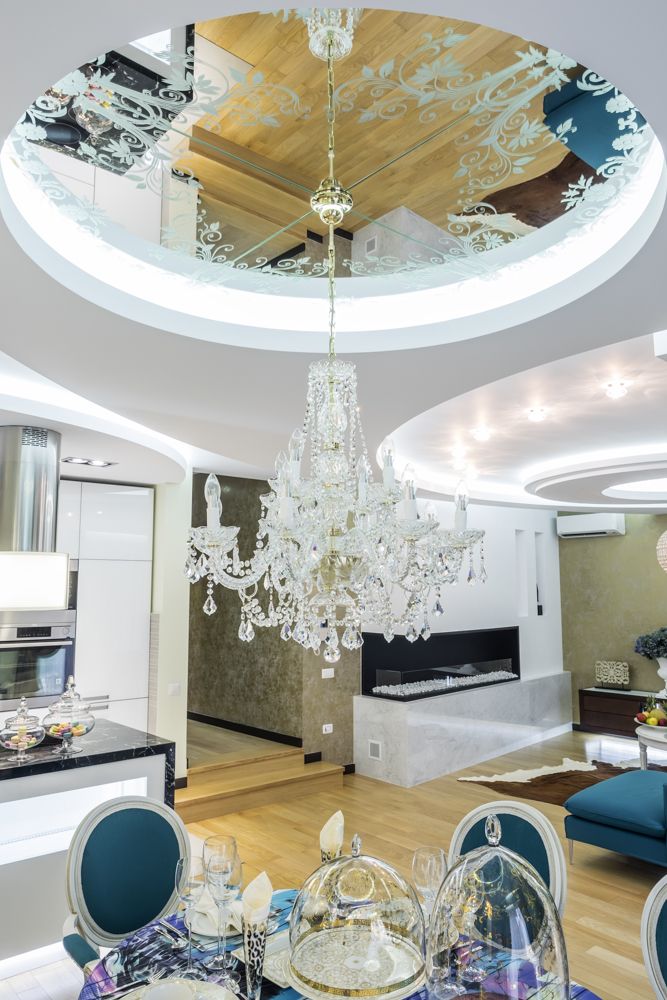 The pandemic has curtailed our trips to exotic places and grand hotels. But we all deserve some glamour in our lives! So say hello to the trend of installing mirrors in false ceilings. Mirrors not only make a space look big but also add a touch of luxury. For that extra level of oomph, add a chandelier to your mirrored gypsum ceiling.
Gypsum Ceiling Designs Trend #5: Simple and minimal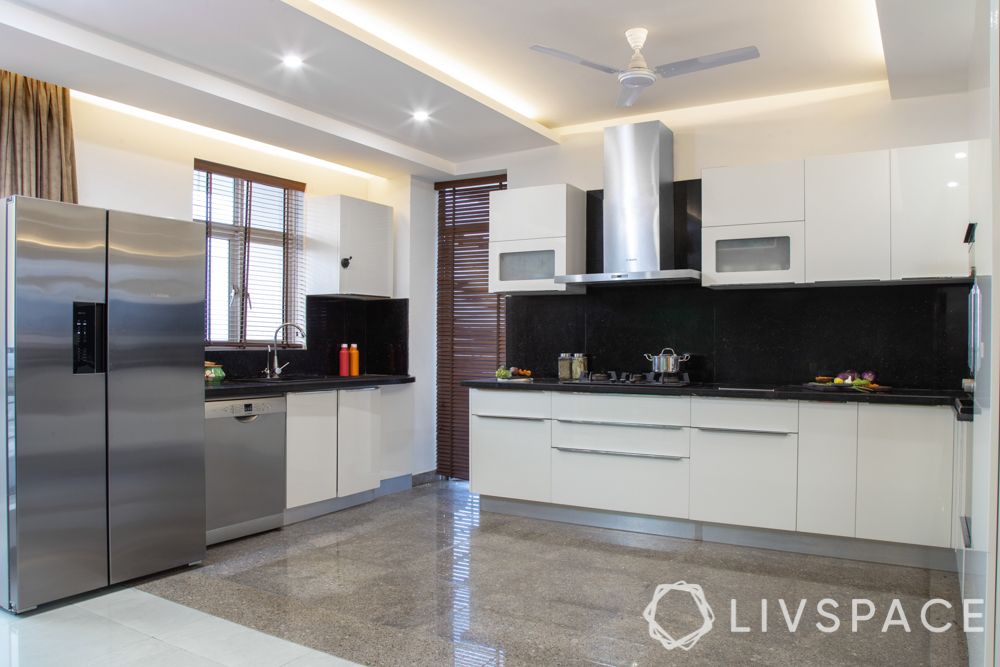 Another trend we have noticed this year in gypsum ceiling designs is the simple, timeless look. Trends may come and go, but most people want a design that will look as amazing 2 years down the line as it does today. So minimal is in! Simple, clean gypsum ceilings look great in all types of apartments – big and small. Some sleek profile lights can amp up the look without going overboard.
Want to read about more ceiling design trends? Check this out.
We love to hear from you! Write to us with your comments and suggestions at editor@livspace.com