Who does not love a little drama at home? We're speaking strictly about design here. Gone are the days of plain, boring walls and ceilings. Ceilings are a piece of art if you ask us. Best false ceiling designs are a huge rage these days, with fancy treatments and designs being spotted on the fifth wall.
While there are multiple materials like wood that can be used to create the desired ceiling design, we are going to tell you why gypsum false ceilings are transforming the way we look at ceilings now. We collaborated with Sudeep Kolte from Saint Gobain India Pvt Ltd to list down some tangible advantages of gypsum false ceilings offered by them.
#1: Offers fire protection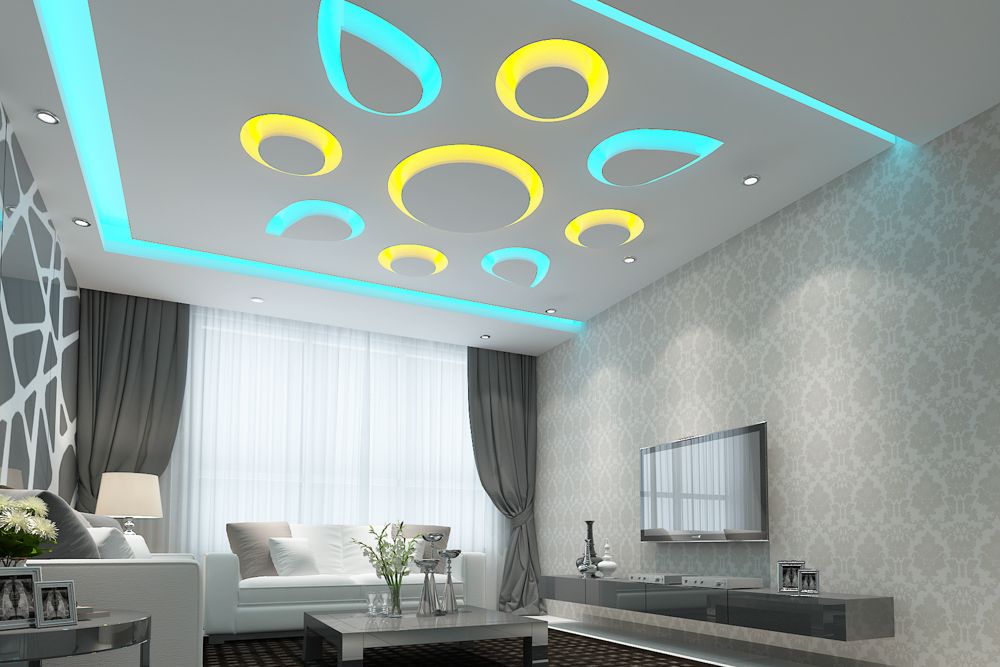 Gypsum board is the most commonly used material for false ceilings due to its many benefits. One of those advantages is the heat-resistant property of this material. It has a noncombustible core that contains chemically combined water (in calcium sulfate).
Saint Gobain Gyproc ceilings are built to tackle high heat conditions and the first thing that happens when fire comes in contact with gypsum ceilings is that water comes out of it like steam. Even after the water is gone, the gypsum board continues to resist heat. You can use multiple layers of this material for higher heat resistance for your home.
#2: Comes with thermal insulation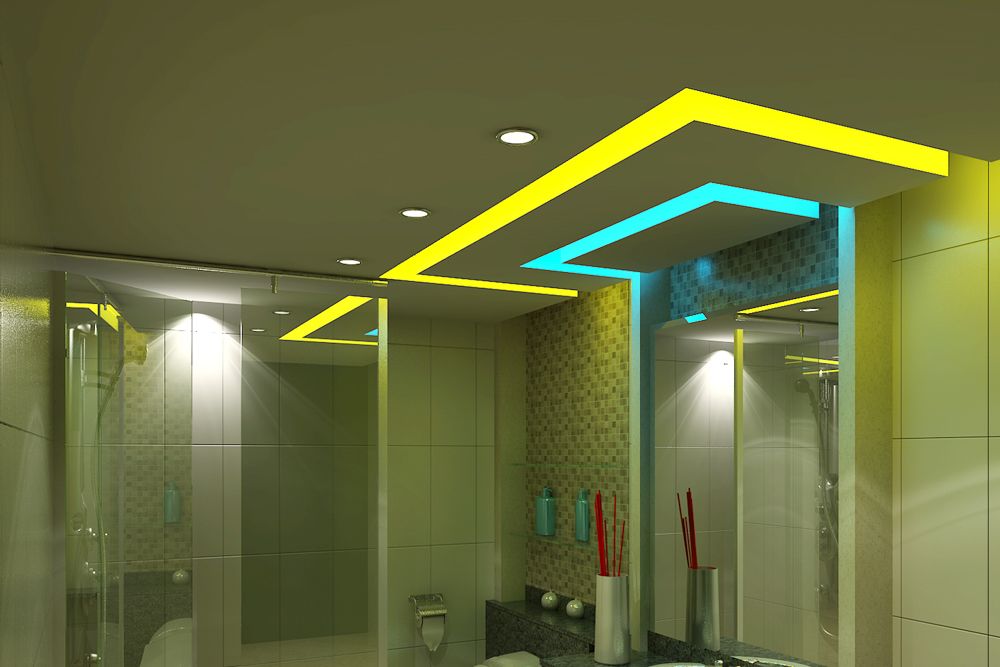 Do you often feel that your air conditioner is unable to keep your room or home cold for a long time? Or it just takes too long to lower the temperature? You might find an answer with gypsum ceilings.
This material comes with thermal insulation properties that helps keep your home cool. The air-filled gap between your original ceiling and gypsum false ceiling cools the room down. It traps the cold air within the room with its insulation property.
#3: Enjoy the benefit of sound insulation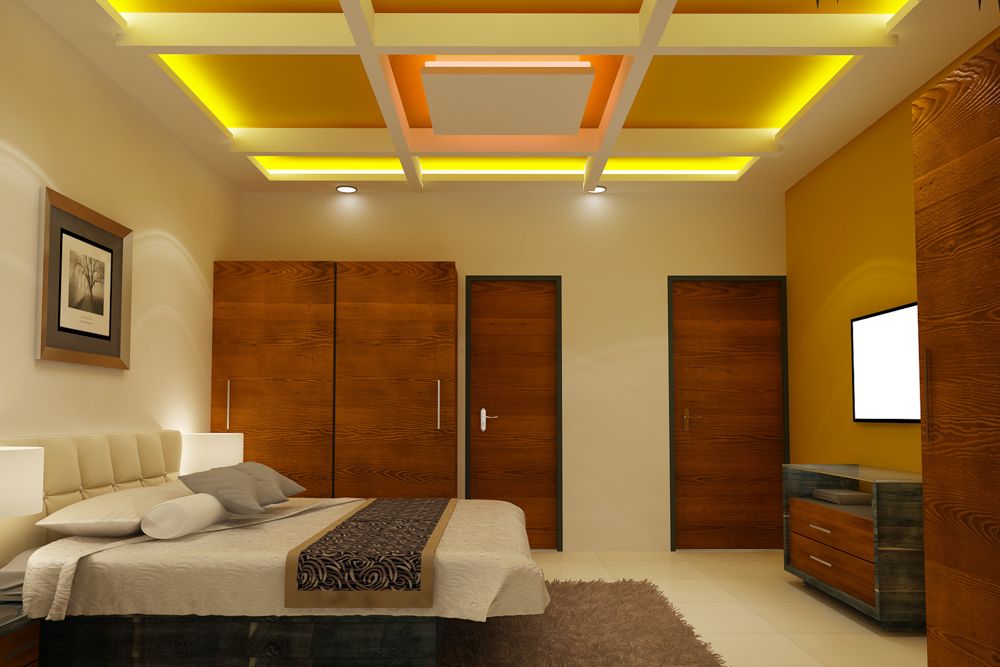 Gypsum ceilings by Saint Gobain Gyproc follow a mantra known as an acoustic design which ensures sound insulation between rooms and absorption of excess sound to improve communication. So, no more "I can't hear yous (sic.) in the same room!" Therefore, gypsum false ceilings are ideal for homes as well as offices. You can enjoy more privacy and do not have to worry about sound travelling from one room to the other.
#4: Gypsum boards are flexible and sturdy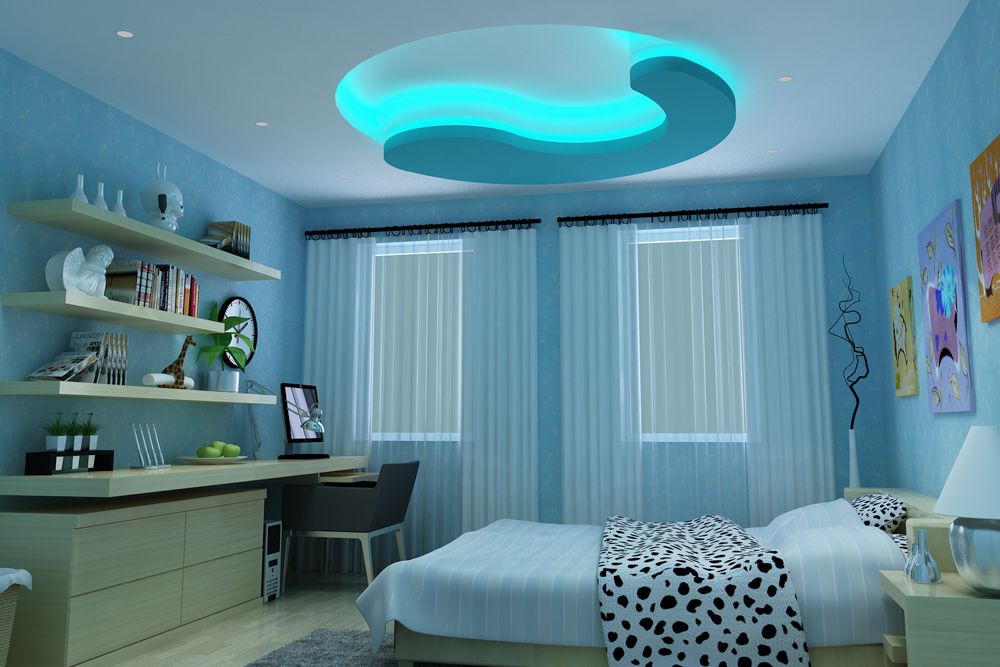 Since gypsum boards are soft, they can be molded into your favourite design very easily. So, if your kid loves spatial patterns or you love trendy checkered patterns, you can achieve it with gypsum ceilings.
With good quality metal frames, gypsum ceilings by Saint Gobain are quite durable. Since gypsum boards are made with precision in factories, the consistency in design is maintained which makes it the ideal material for best false ceiling designs.
#5: Saves electricity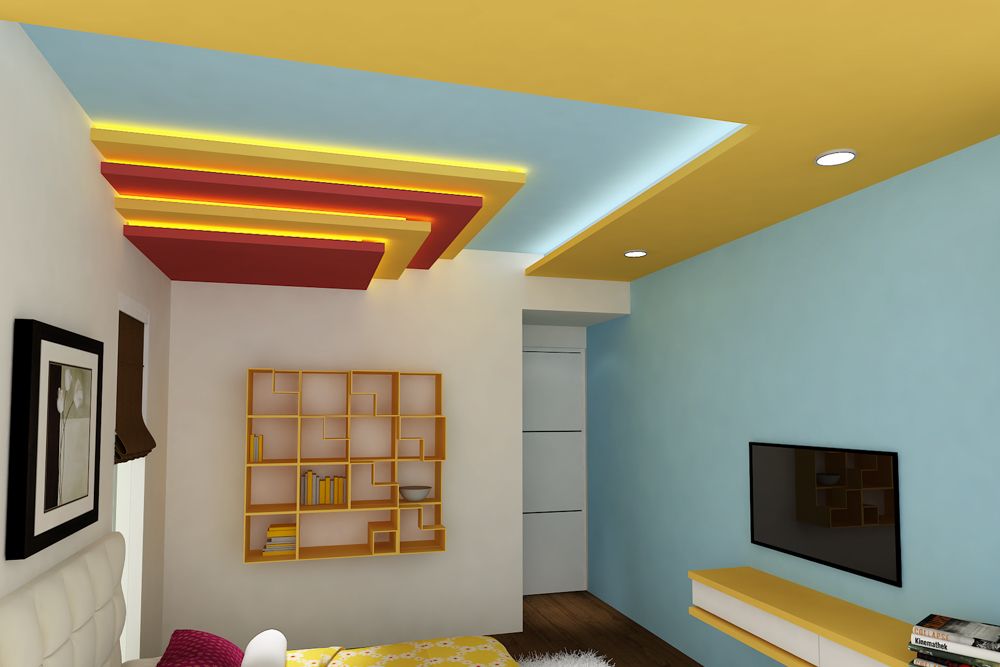 Would you believe if we said that false ceilings can save electricity costs? Well yes, gypsum ceilings can help you reduce your electricity bill significantly. Since false ceilings are suspended a few inches below your main ceiling, there is a gap between the two layers that act as an insulation.
Sometimes it can keep your home naturally cool as well. Also, based on your ceiling design, you can use LED lights, which are energy-efficient, wherever required. Some designer ceilings are highly reflective and you might not need any extra lights to illuminate your room.
#6: Even light distribution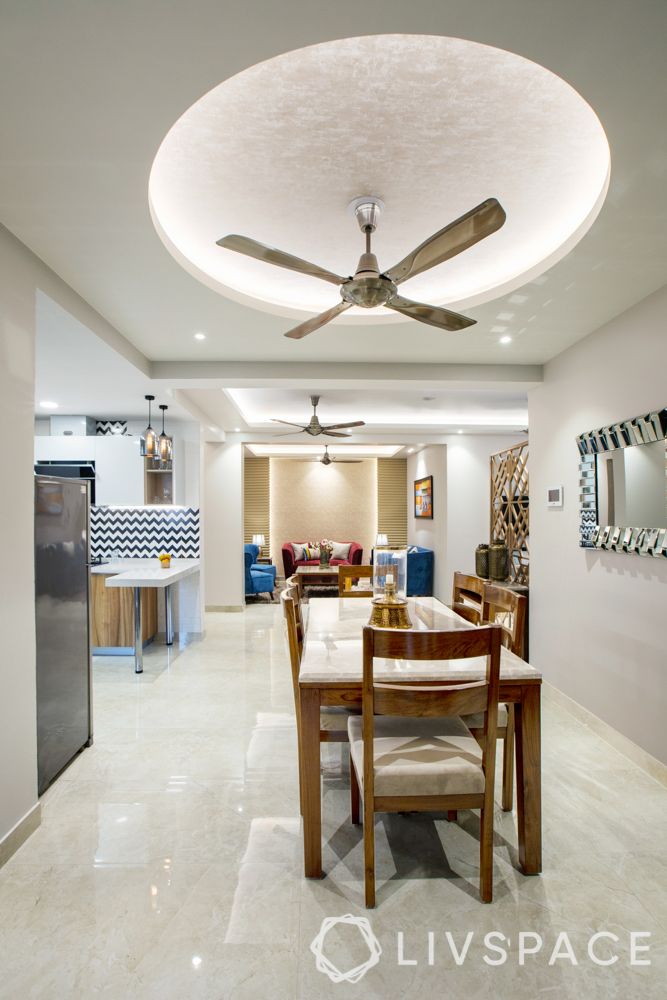 A major advantage of gypsum false ceiling design is that it offers even light distribution. For most false ceilings, you would see that only certain parts of the room are lit up. But in the case of gypsum, this isn't true. Gypsum false ceilings are usually suspended a few inches below the ceiling, which helps in lighting up the room evenly.
#7: Wide range of design options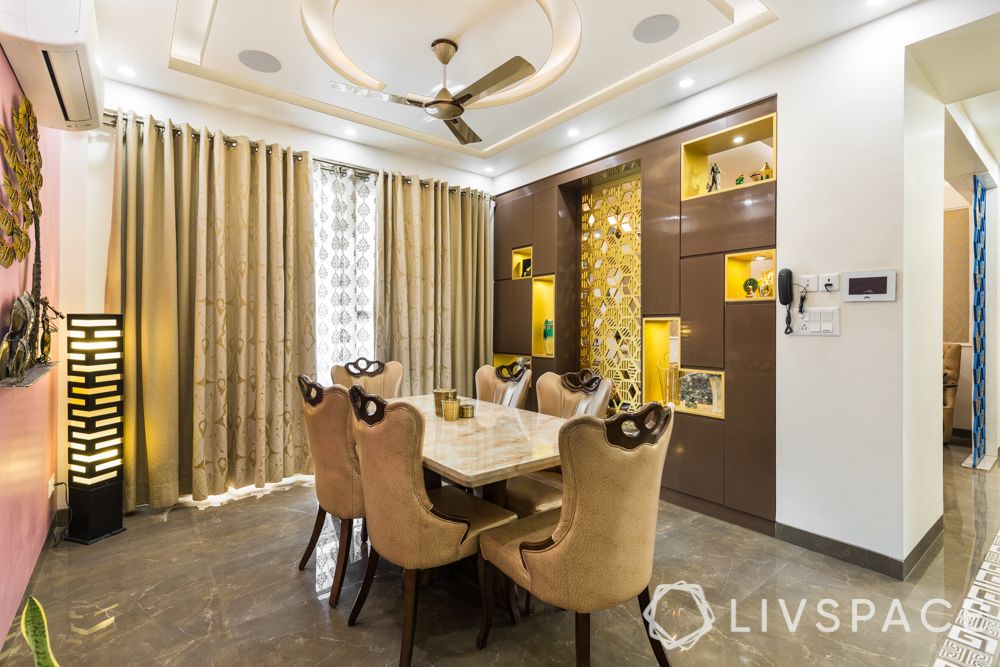 If you are someone who is very particular about designs, then gypsum ceilings are the best option for you. Gypsum boards are flexible. So, whatever the design you want for your living room, bedroom or any other room, no matter how intricate, it's possible to create it using gypsum. No wonder that there are so many versatile design options available for gypsum false ceilings.
So, how much do false ceilings cost and how long does it take to install them?
The cost of a false ceiling depends on a number of factors like material, labour, transportation and installation charges. But getting a false ceiling can cost you roughly about ₹80-100 per sq ft including installation.
False ceiling is a 3-step process including framing, boarding and finishing. It can be installed in as little as 10 days.
Best false ceiling designs might cost you a little to install, but in the long run you can save on renovation and electricity costs. So, think about it and make an intelligent decision. If you want more details on other materials and designs, Everything You Wanted to Know About False Ceilings is HERE.
Send in your comments and suggestions to editor@livspace.com.