If you are looking for a way to amplify your interiors, your best bet is to have a POP installation. Several homeowners are opting to have a POP false ceiling so that they could have an additional layer of lighting. But it's not just that. A POP design for room adds dimension, and all the more, dazzles your guests too if done correctly.
What is POP?
Have you seen wall mouldings that run elegantly around the top perimeter of a room? Or maybe even a suspended ceiling? This is what POP is used for. Plaster of Paris, commonly known as POP, is a material that helps to create sculptures and is widely used to make false ceilings.
Advantages of POP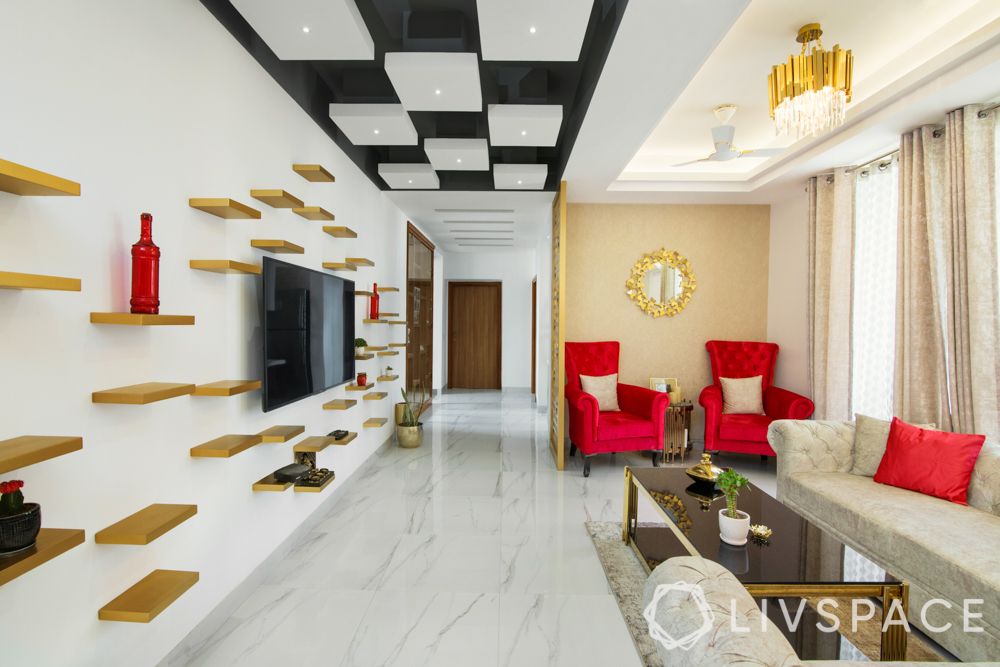 It can be sculpted into any form required.
It's resistant to fire and doesn't develop cracks.
It adds an almost 3D effect to your interiors.
You can fit in any type of lighting.
Disadvantages of POP
It's a costlier option when compared to gypsum.
Not to be used in humid environments.
Installation is labour-intensive and can only be done by professionals.
Very difficult to remove.

Room-wise Tour of Trending POP designs
Foyer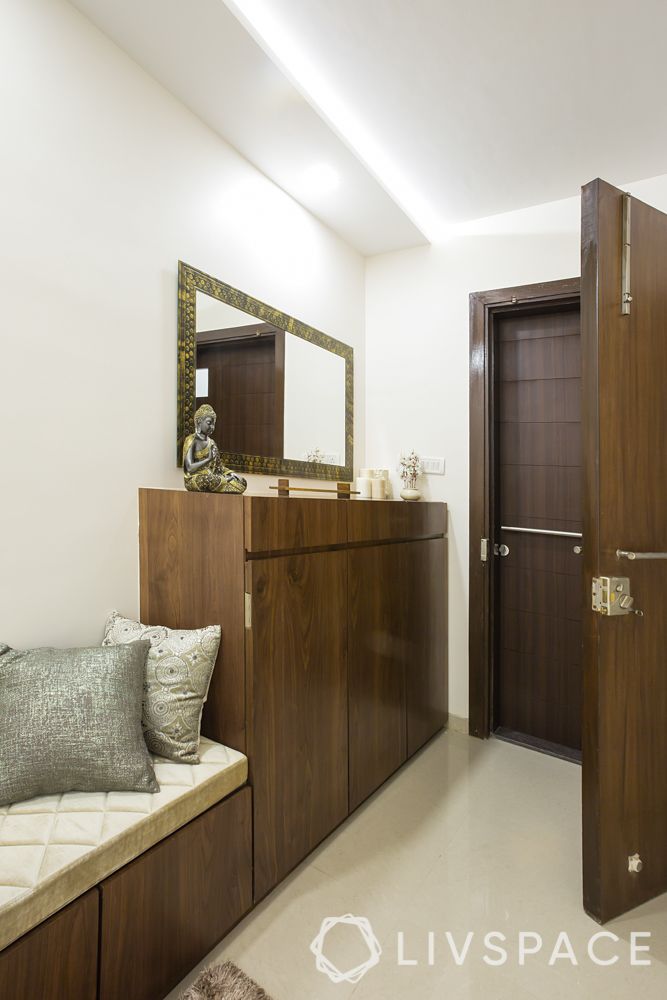 The foyer is an excellent choice to add a POP design. This way your home makes an impression as soon as one enters. It doesn't have to be an over-the-top design. You can choose to have a peripheral POP false ceiling like in the home shown above. You can add cove lighting to give the space a sense of softness and have statement pieces under spotlights.
Living room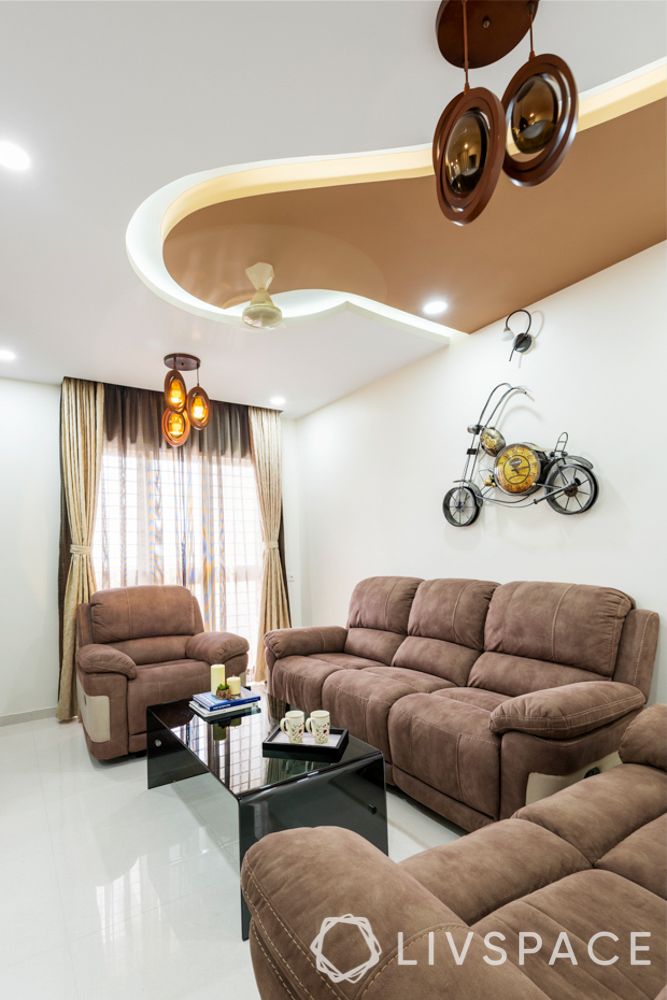 Want something completely out of the box for your living room? Choose a fluid-shaped POP design! In fact, we gave the above home a trendy patch of POP that's painted in a glossy brown. Notice how it has a backlit feature too! Since it's towards the centre wall of the living room, you can pair it with all sorts of wall accessories from an artistic portrait to a metallic accent bike piece like this family did.
Dining room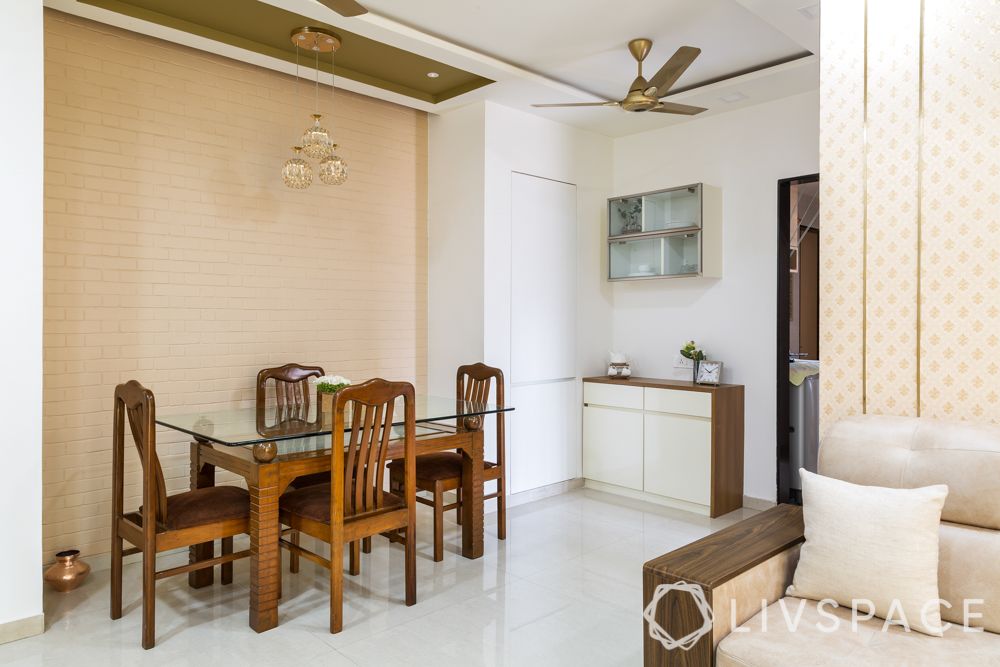 If you can only splurge on a POP design for one room, we'd suggest the dining room. Since this space combines food and conversations, it deserves that special oomph. For this particular home, we added a peripheral POP false ceiling above the dining nook. Additionally, it's been fitted with cove lighting to give the room a soft radiance. In fact, we took it up a notch by adding a wooden panel at the centre of the dining nook and paired it with three single pendant lights.
Kitchen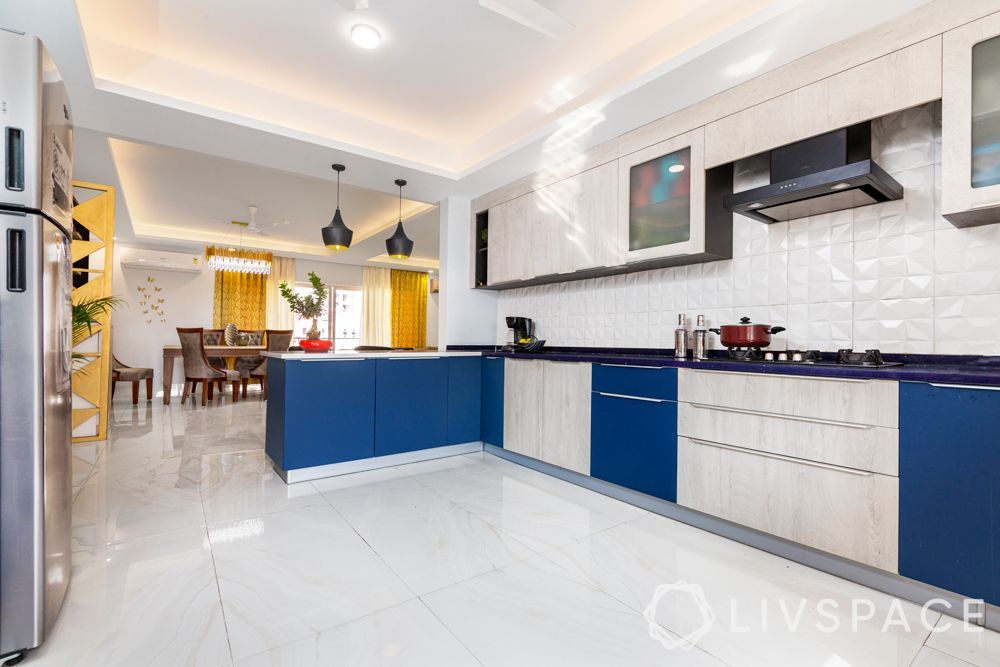 The kitchen is one room where you can never have enough lighting! So, if you are looking for something trendy and functional, we suggest a peripheral POP false ceiling fitted with different types of lighting. Why peripheral? So you don't have to cut down on the kitchen's visual height. In fact, for this home we used a mix of cove lighting for the entire kitchen, LED downlights, and pendant lights above the breakfast nook.
Bedroom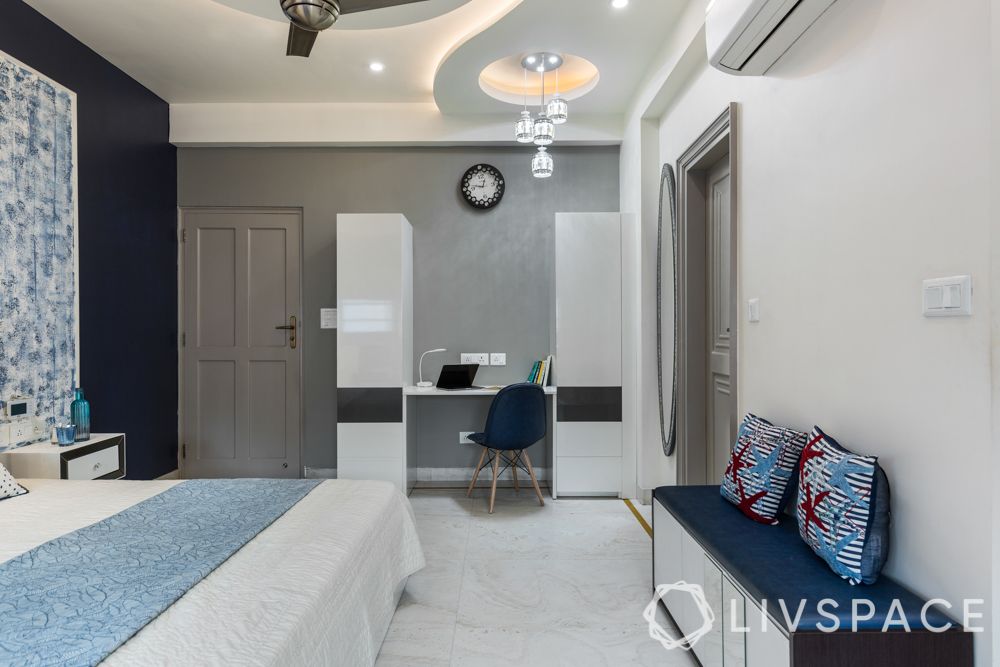 You don't need a full-blown false ceiling for the bedroom. Instead, opt for something subtle. Here's a small bedroom idea for a POP design. In fact, you can choose to have a corner false ceiling and have your workstation right below that. Moreover, this one is dressed with a cluster pendant lighting and fitted with cove lighting. Now that's a stylish statement!
Kids' bedroom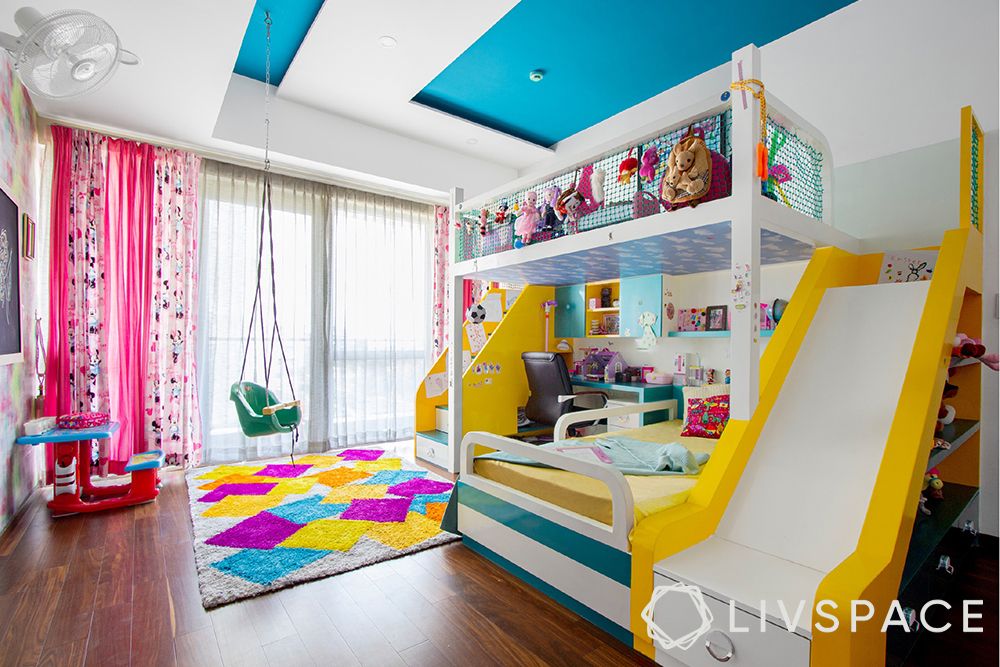 Any POP design for the kids' bedroom should be playful. Take this home for example; the designer was given a brief to recreate a blue sky for this bedroom. So, she layered the ceiling with thin sections of POP and painted the middles in a sky blue hue. Thus, this creates the perfect backdrop for a child's personal playground.
If you enjoyed our pick of POP design for room, make sure to read All You Need to Know About Designer False Ceiling
Check out false ceiling designs:
Send in your comments and suggestions to editor@livspace.com