It's not uncommon for Indian homes to opt for false ceiling design these days. With false ceilings, you can take your interior design up a notch and turn ceilings into statement pieces. The plus-minus POP design is the latest craze in false ceiling options. A new modern POP design can make your ceiling the talk of the town. So let's dive in and see the various options out there.
#1: How is POP Plus-Minus Design Made?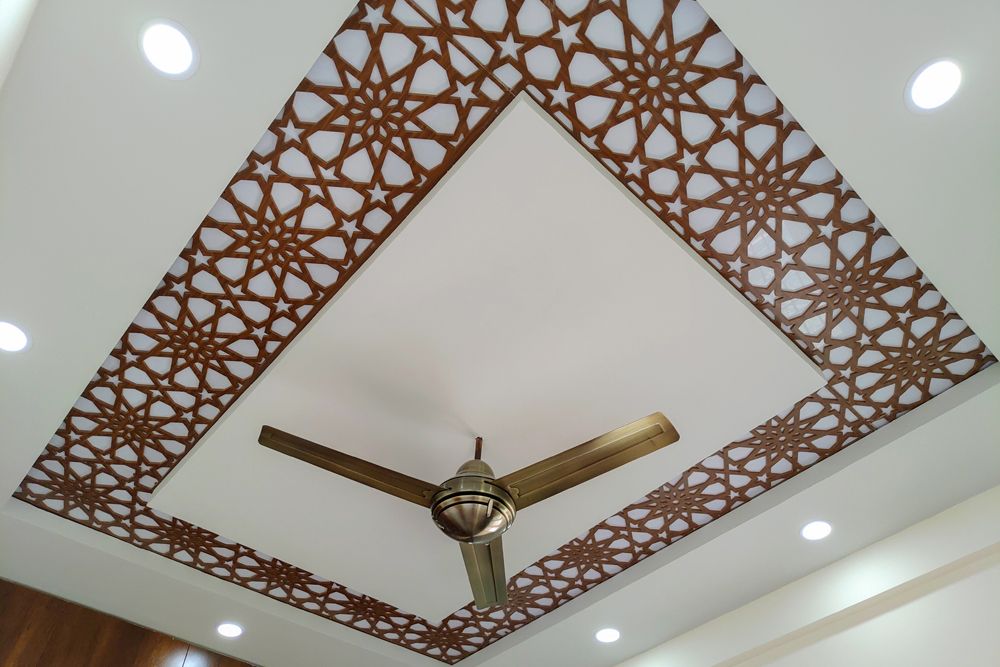 Plus-minus POP is made from Plaster of Paris (POP), also known as gypsum plaster. You can customise attractive, modern POP plus-minus design for any room. Since these designs are so versatile, they help create the perfect layout for any space.
What is a Plus-Minus POP Design?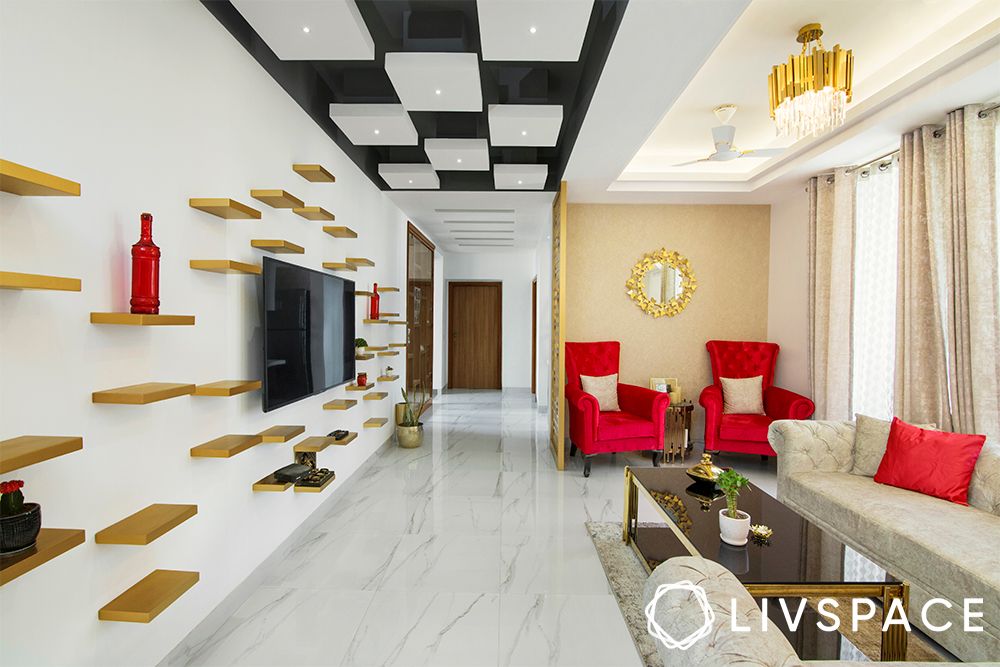 A POP design is made from POP to give it tremendous versatility. Traditionally, we use the POP design in commercial spaces that have high ceilings and ample space to play with. In recent times, the trend has made its way into homes and bedrooms. Now, it's more about adding dimension to a space, regardless of the size.
The highlight for the above room is that it instantly attracts attention. The boxed in ceiling is made with the help of POP design. This allows you to go easy on the decor and furnishings. Thus, a ceiling easily becomes the centrepiece of your home.
#3: Is a Plus-Minus Pop Design Affordable?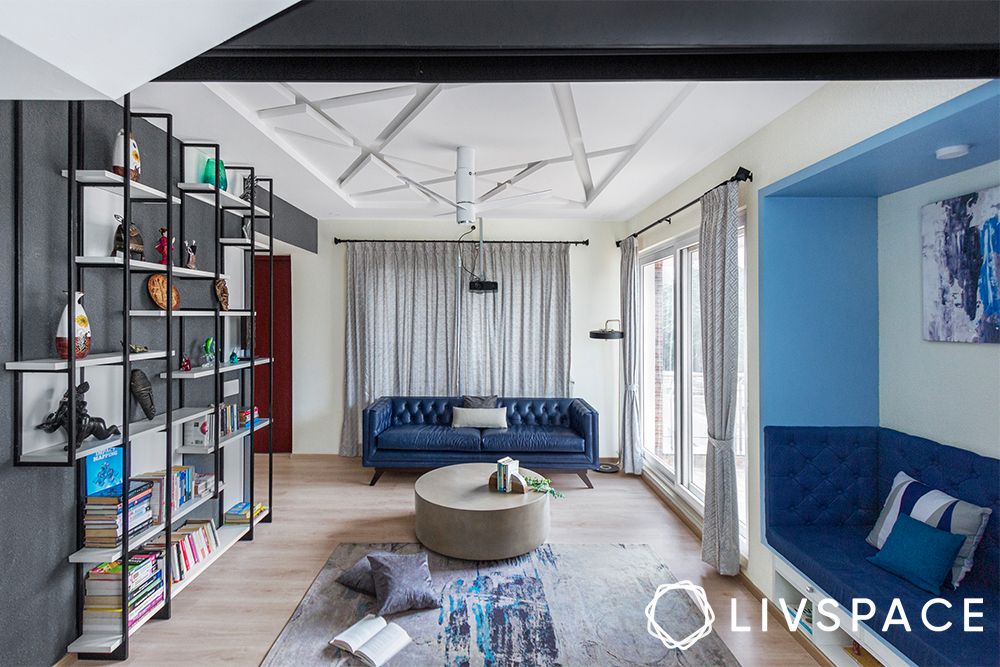 To be able to construct a budget for plus-minus POP design, it's best to be aware of how intricate the design is. An attractive, new modern POP plus-minus design's cost is governed by the amount of material needed.
More detailed designs are likely to cost more as it requires skilled craftsmen and a lot more material. Basic designs won't break the bank as much. However, when opting for such an out-of-the-box design approach, it only makes sense to go beyond just basic design!
The rates will also differ depending on the area you're hoping to cover and the additional fixtures—such as concealed lighting—that may go into it. These designs can be as subtle or as loud as you want them to be. Also remember that your choice of colour, shape, design and lighting matters, so think about those aspects as well when you plan your plus-minus POP design!
#4: How to Maintain Plus-Minus Pop Designs?
Another reason why people opt for attractive, new modern POP plus minus design is because it is very easy to clean. They can be dusted with a dry cloth. You can add easy to maintain to the list of benefits of this design.
#5: Where Can You Use a Plus-Minus POP Design at Home?
You can use a POP design for many of your false ceiling interiors. Bedrooms, balconies and kitchens are favourite areas for POP plus-minus designs. Below, we explore some placement options from #Livspacehomes that are worth mentioning.
Also Read: The Latest POP Design Ideas to Revamp Your Home Interiors: Your 2022 Guide
#6: Try Plus-Minus POP Designs for Different Rooms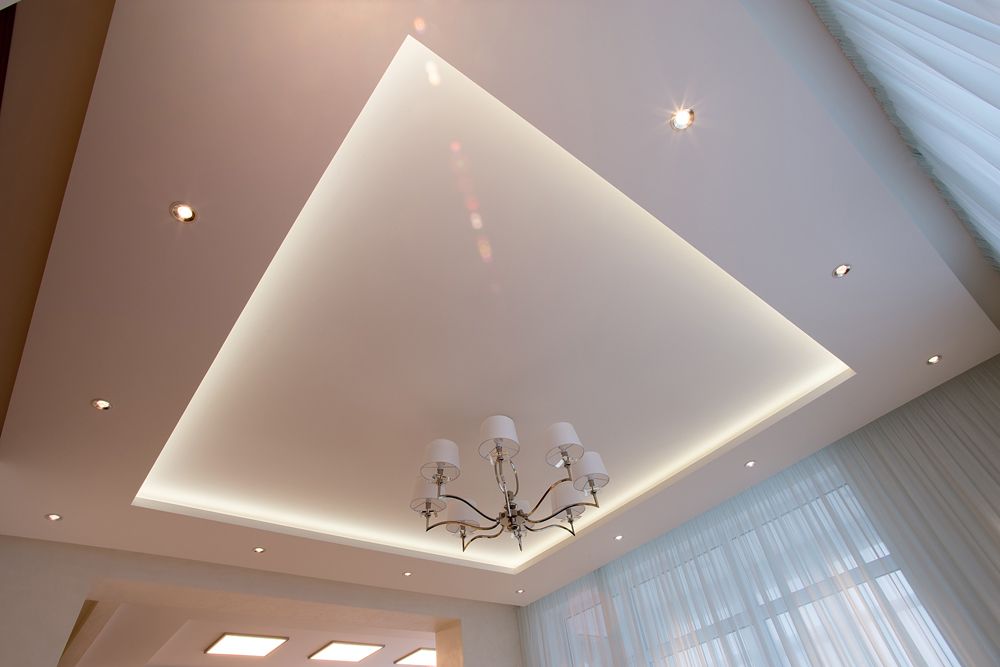 When it comes to plus-minus designs, they can have their space in any room. They can be used in any space, are easy to maintain and compatible with other materials too.
#7: Add Modern POP Plus-Minus Design to Your Bedroom
When it comes to the bedroom, there are many bedroom modern POP plus-minus design ideas that one can try. The design should be done in such a way that it adds to the style of the room as creates even lighting.
#8: Introduce Plus-Minus POP Designs to Your Halls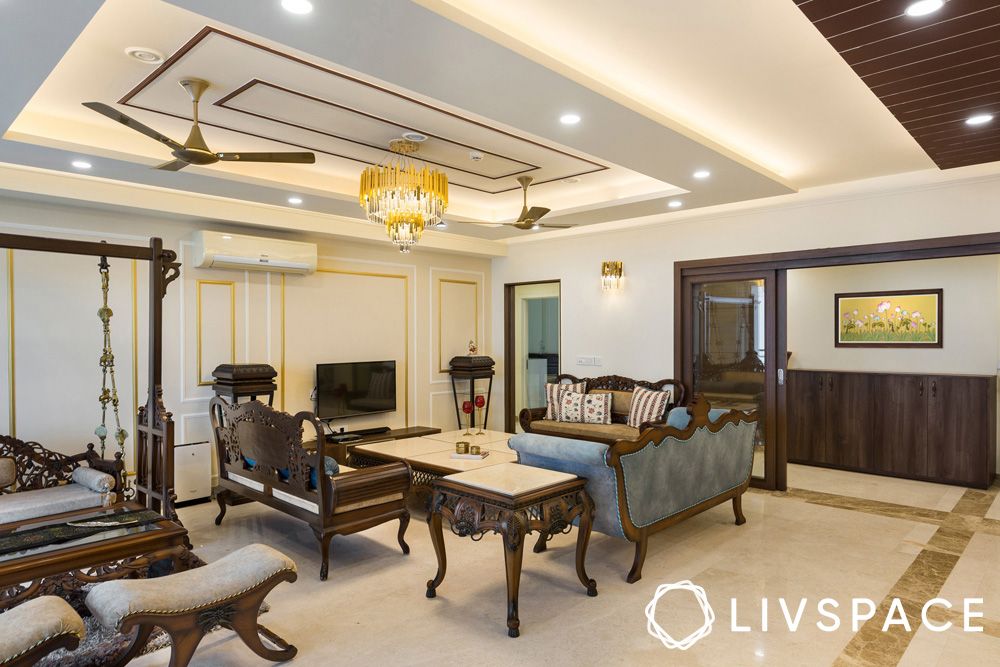 The living room is the one that creates the first impression of the house. Given its importance , it makes sense to invest in good ceiling design. A plus-minus design here is sure to make your guests go wow! Thus, opt for a plus minus design for hall.
#9: Ace Your Kitchen's Plus-Minus POP Design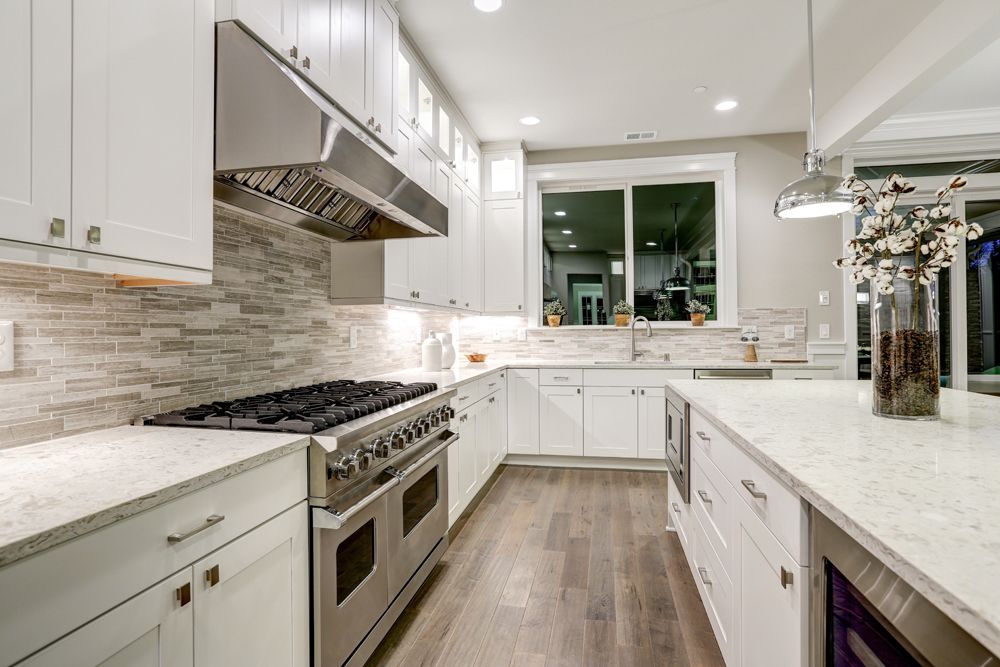 The ceiling light in kitchens is important as the cooking takes place there. A plus-minus design can easily achieve that. For example, the above kitchen is fitted with recessed lights and ensures that the space is evenly lit up.
#10: Bring in Some Drama Over the Dining Room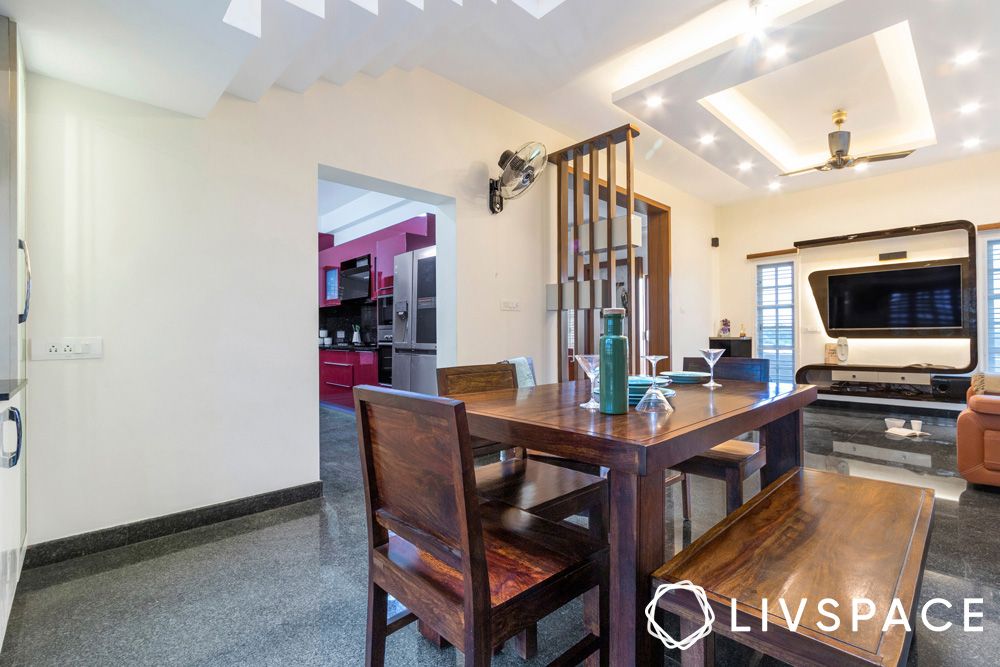 Another space where the ceiling assumes importance is the dining area. Chandeliers and pendant lights are a popular choice for the room. Thus, it makes sense to experiment with plus-minus POP designs in the room.
#11: Look Out for This Kid's Bedroom Modern POP Design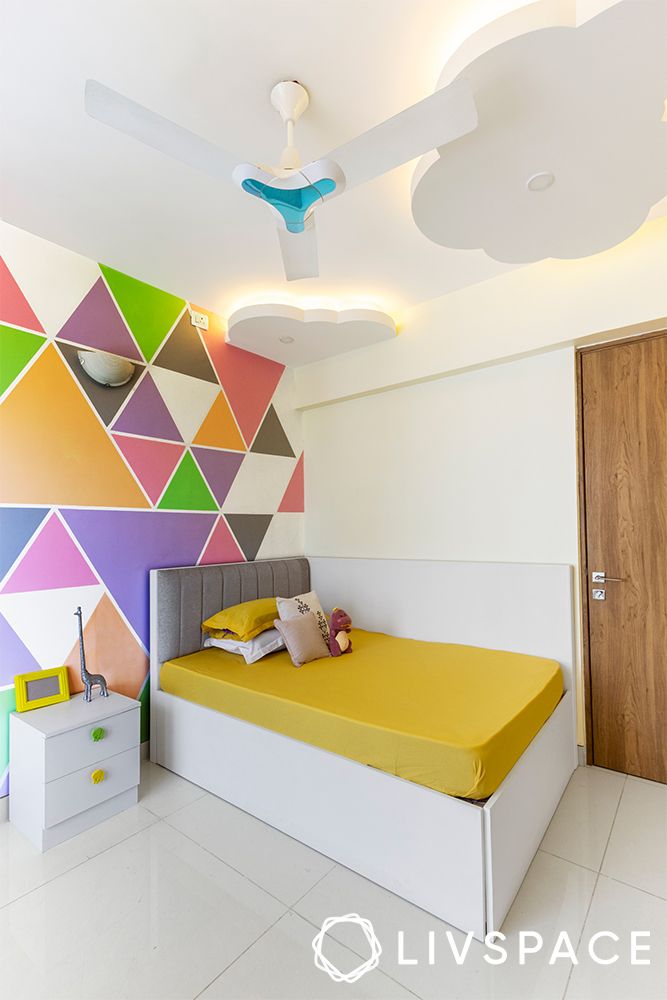 While it is almost tradition to use pinks and blues in your kid's bedroom, how about adding a layer of innovation as well? Take the room interiors up a notch with a striking ceiling design. This bedroom's modern ceiling design is quirky, which adds some fun character to the space.
#12: Create a Devoted Spot With Plus-Minus POP Designs in Your Pooja Room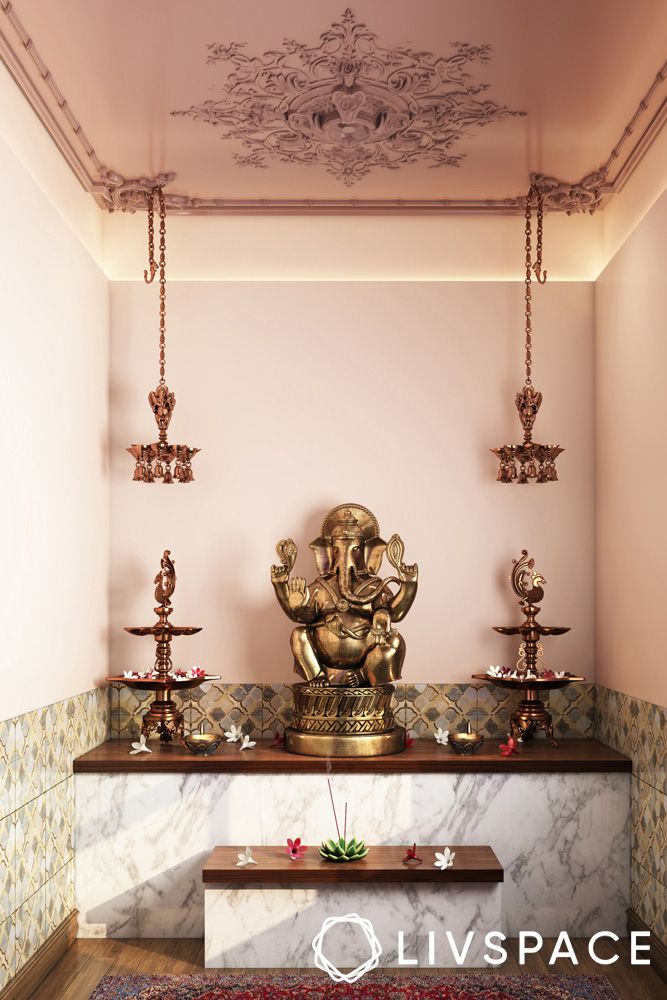 This pooja room is all about the divine. However, we cannot help but notice the painted ceiling design. Made with plus-minus POP, it is quite easy to paint on it, enhancing the look of the room.
#13: Consider Plus-Minus POP Design for Bathrooms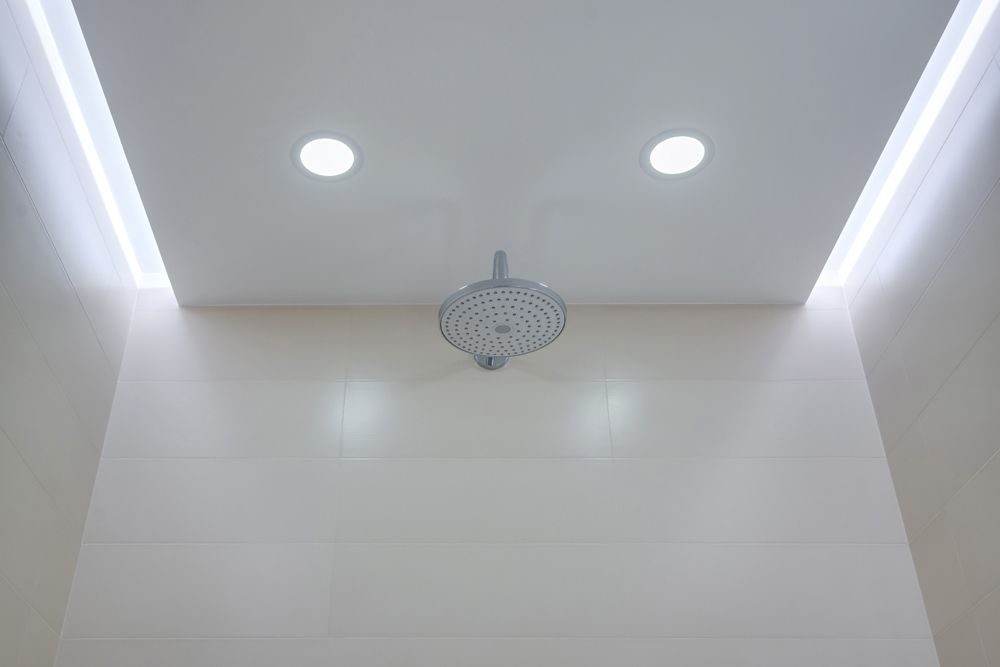 When it comes to the bathroom, there needs to be ambient lighting. Bathroom is a space to relax. Thus, a plus-minus POP ceiling in the space will keep the bathroom modern, while being unaffected by the moisture.
#14: Get a Grand Plus-Minus POP Design for Gallery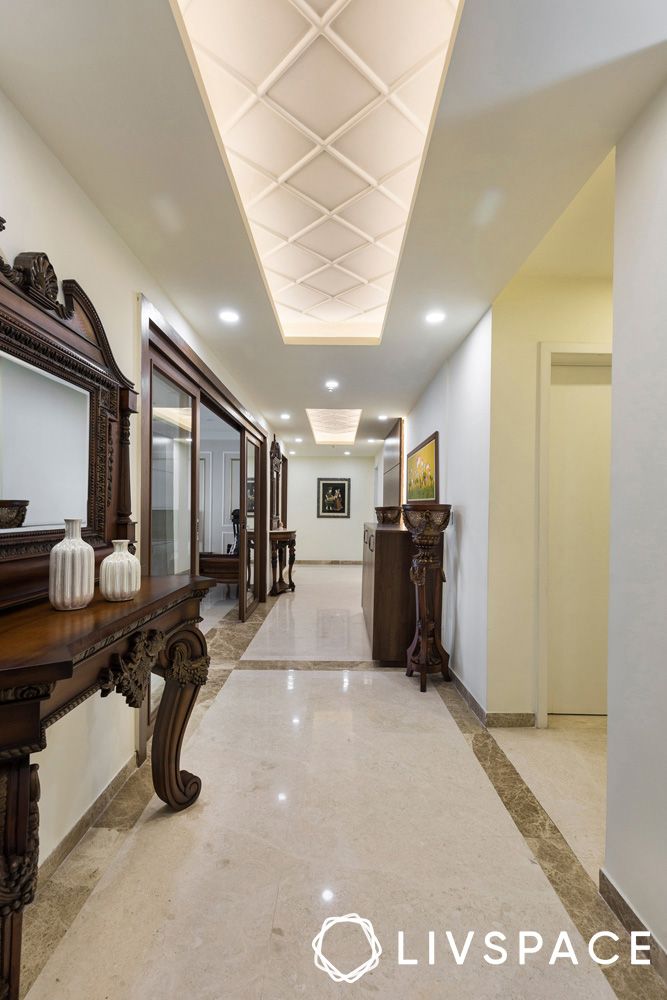 Instead of just opting for an intimate bedroom modern POP plus-minus design, you can also flaunt it in the gallery of your house. A plus minus POP design for the gallery will awe your guests and add drama and depth to your interiors.
#15: Build a POP Plus Minus Design for Porch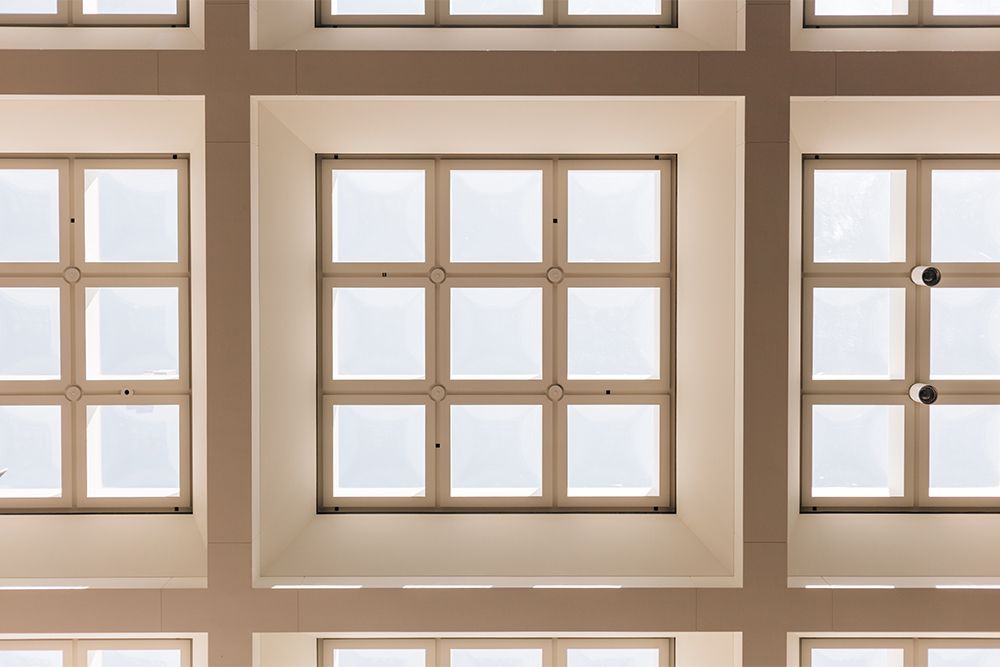 The POP plus-minus design for the porch is a favourite among many homeowners. Since POP is weather resistant, most homeowners opt for a POP plus minus design for porch. Who said you cannot have style and durability in one go?
#16: What Are the Advantages of POP Plus-Minus POP Design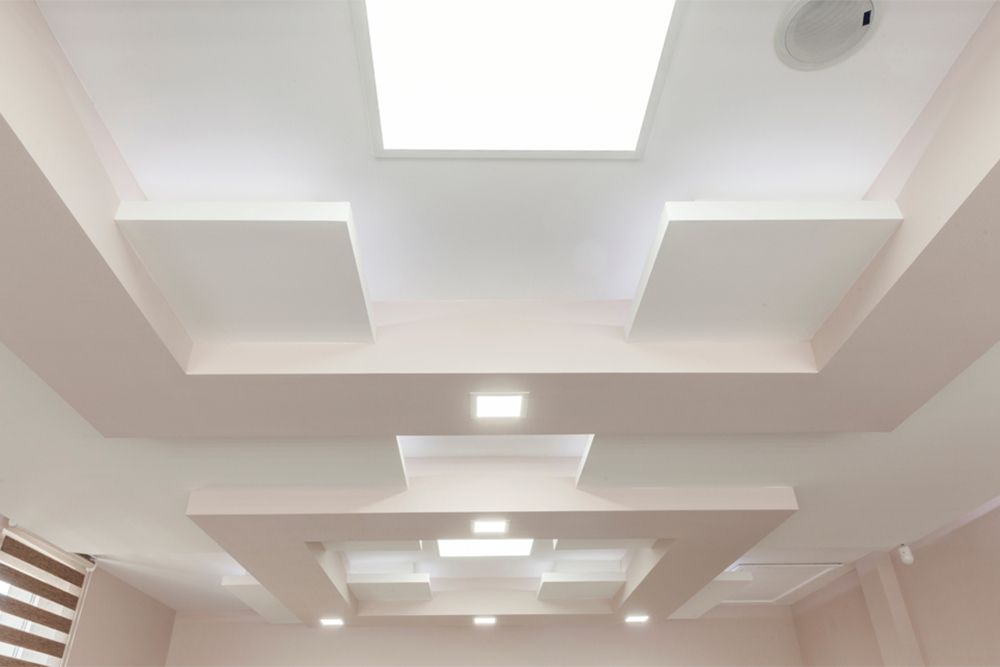 A POP plus-minus ceiling has many advantages. It is durable, waterproof, sound-proof and comes in many textures and designs. It is also easy to maintain, requiring minimal cleaning.
#17: Ideas To Experiment With Plus Minus POP Design
Now that we have talked all about the plus-minus ceilings, it is time to list down some of the designs we love.
Stripe It Up!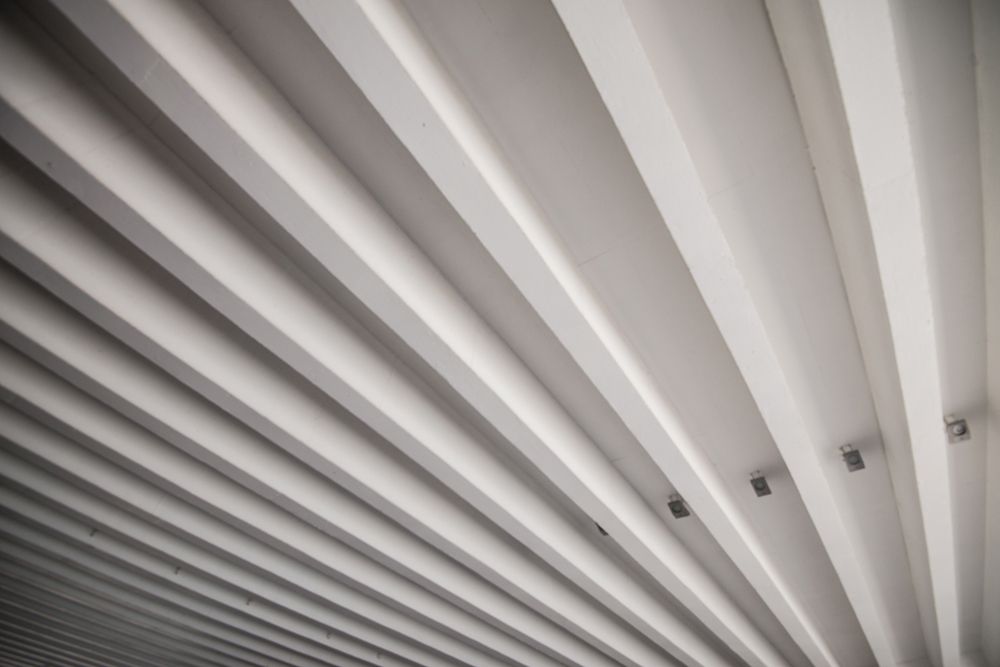 Since plus-minus ceilings are highly mouldable, you can go for striped ceilings. This will lend your room a modern touch.
Box In Your POP Design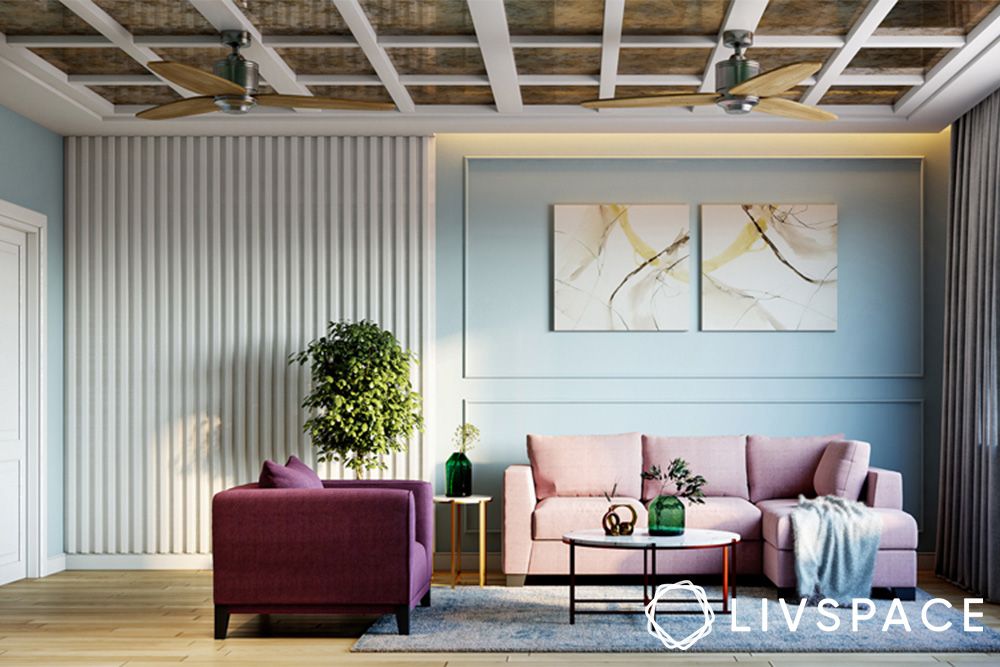 Boxed ceiling designs are popular for the fact that they bring an edgy touch to the room they are in. Consider adding halogen or ambient lighting to this type of ceiling.
A Playful Haven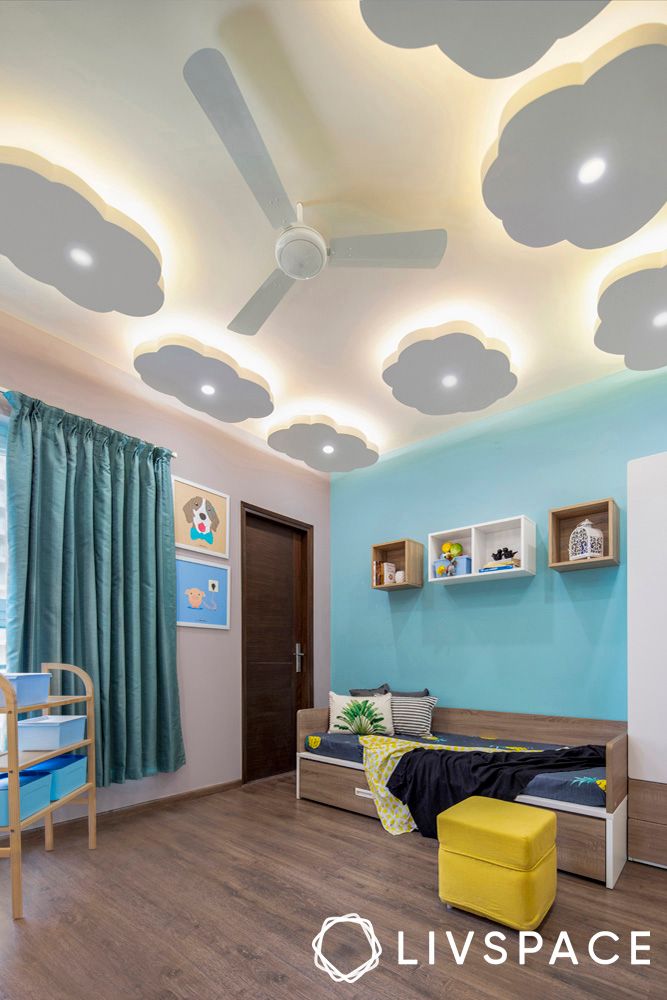 Bring a creative streak to your kid's room. These cloud-shaped custom plus-minus designs are delightful.
Spiraling Designs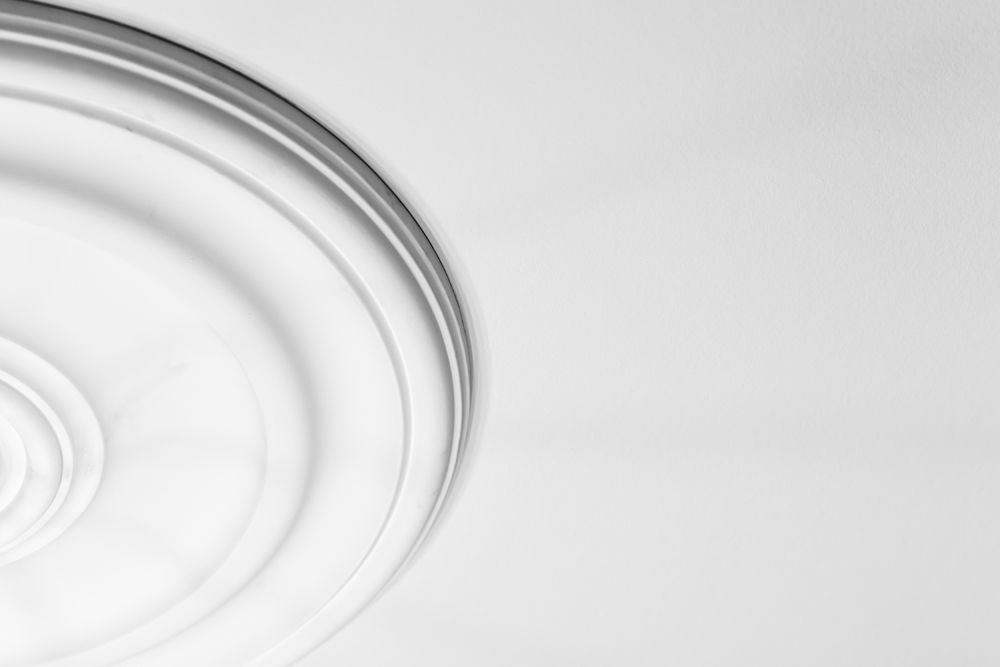 If you want to go traditional, a spiral design is more apt for your ceiling. This shape lends a rustic charm to any room.
Traditional With a Twist of Modern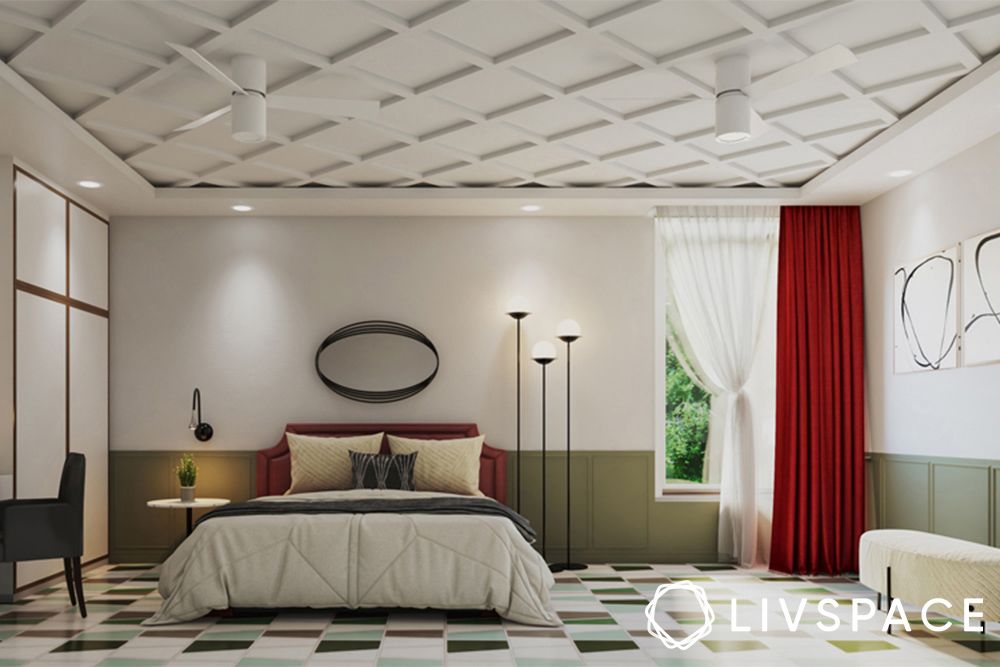 When the ceiling needs a bit of character, latticework is a great way to do so. This shape is very versatile, blending both traditional and modern styles.
Floral Delight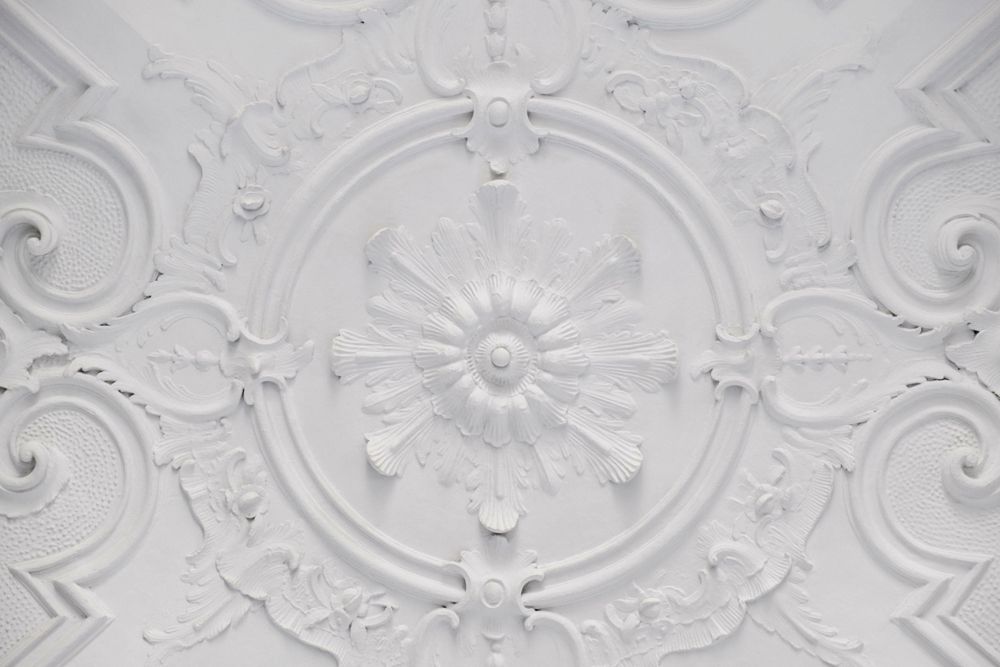 How often do you come across intricate, floral designs in castles? You can replicate the same on your walls with plus-minus POP.
Nature Inspired Designs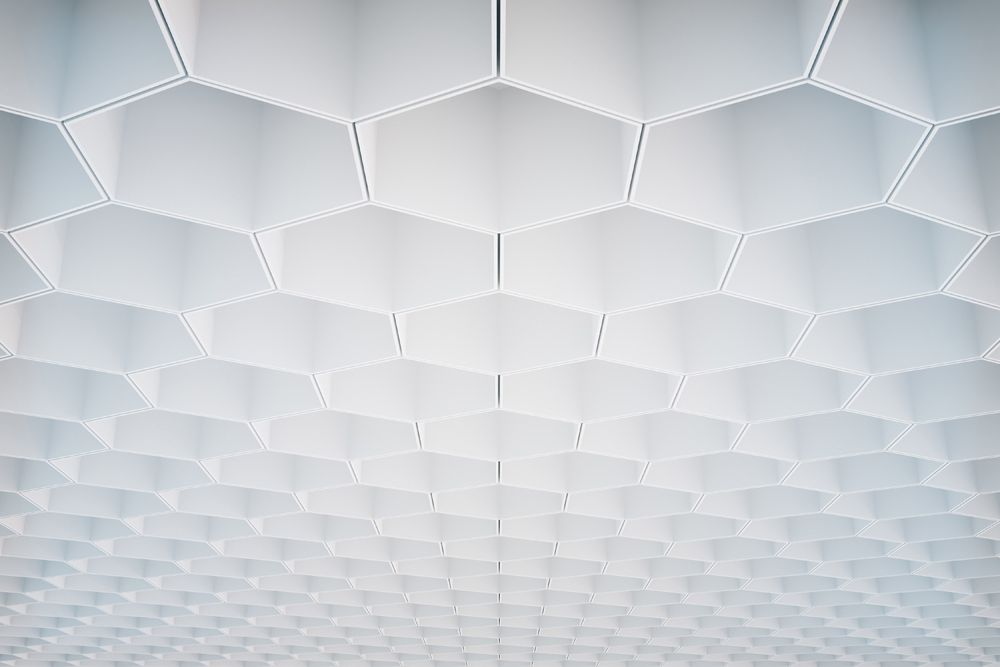 Find inspiration in nature and go for a honeycomb-patterned design. With the right lighting, this ceiling is a fun, playful experiment for your home.
A Triangular Opportunity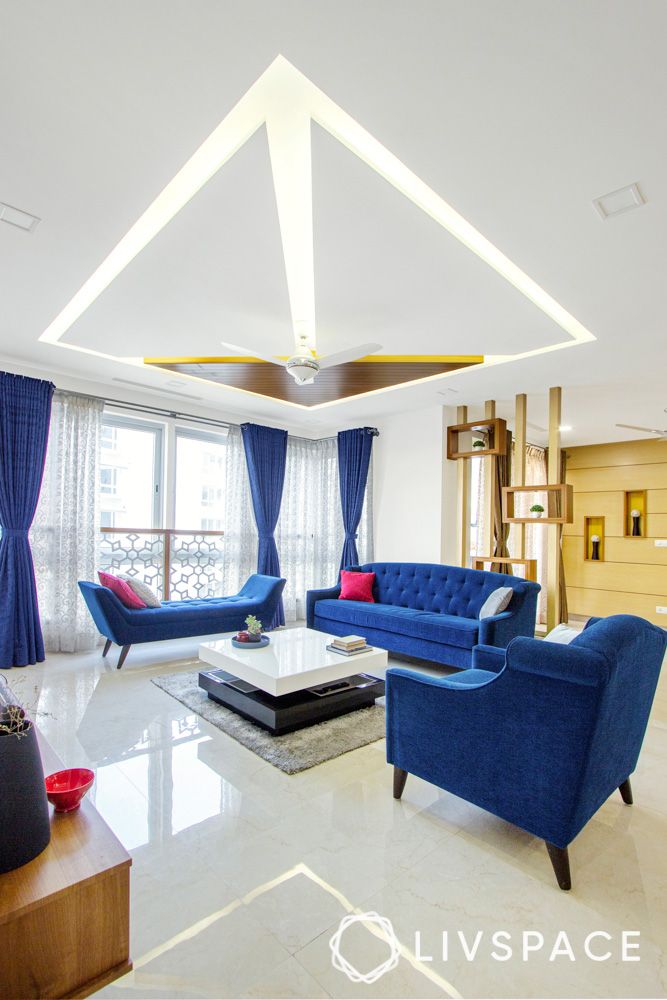 When it comes to ceiling designs, triangles are another experiment that work well. As demonstrated by the Livspace home above, it brings a luxurious touch to the room.
Abstract POP Design
Abstract ceilings are quirky. What better way to experiment with that look than through plus-minus POP design? Take a chance and try an eccentric ceiling design like our Livspace home above.
Use Pop Colours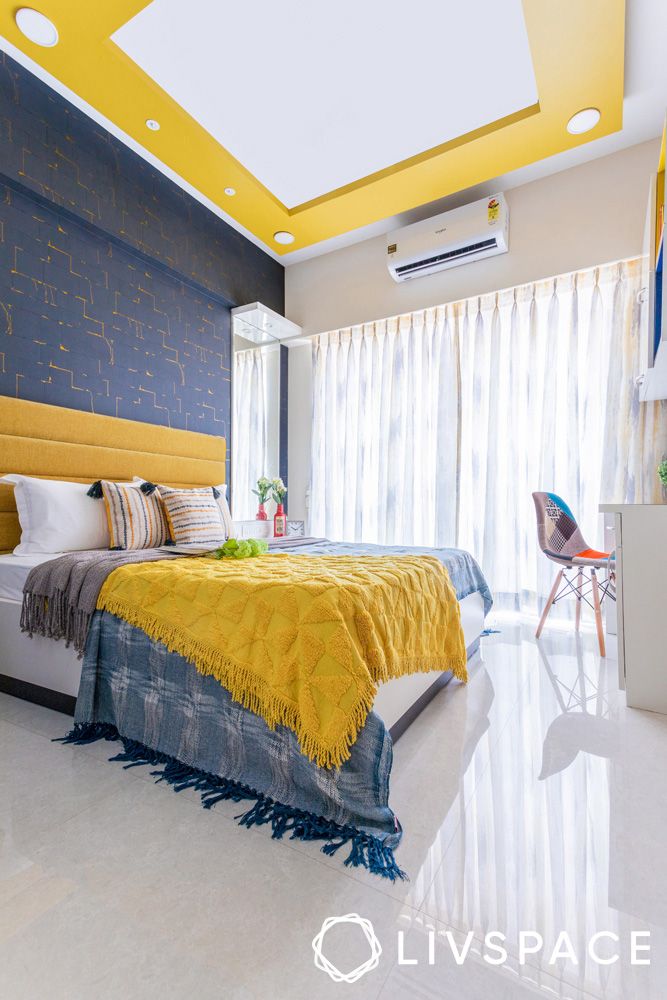 The ceiling can be made the centre of attraction with a bold pop of colour. The yellow draws the eye of the viewer quite easily.
Mixing Shapes and Designs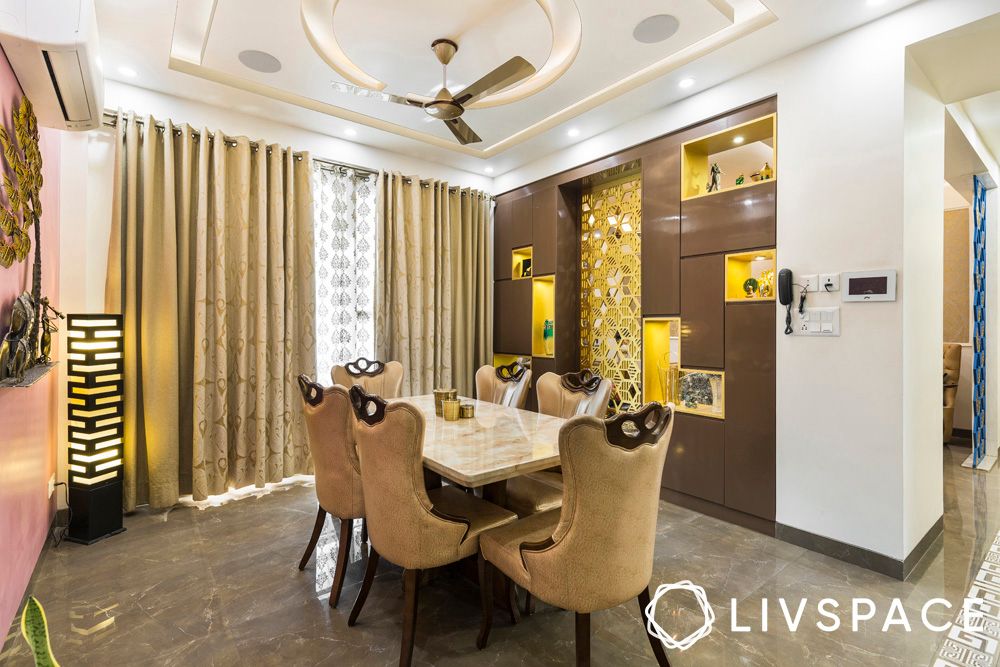 Since plus-minus POP ceilings are so versatile, they can also mix two different shapes. For example, the above dining room mixes two different shapes flawlessly.
Carved-Out Ceiling Designs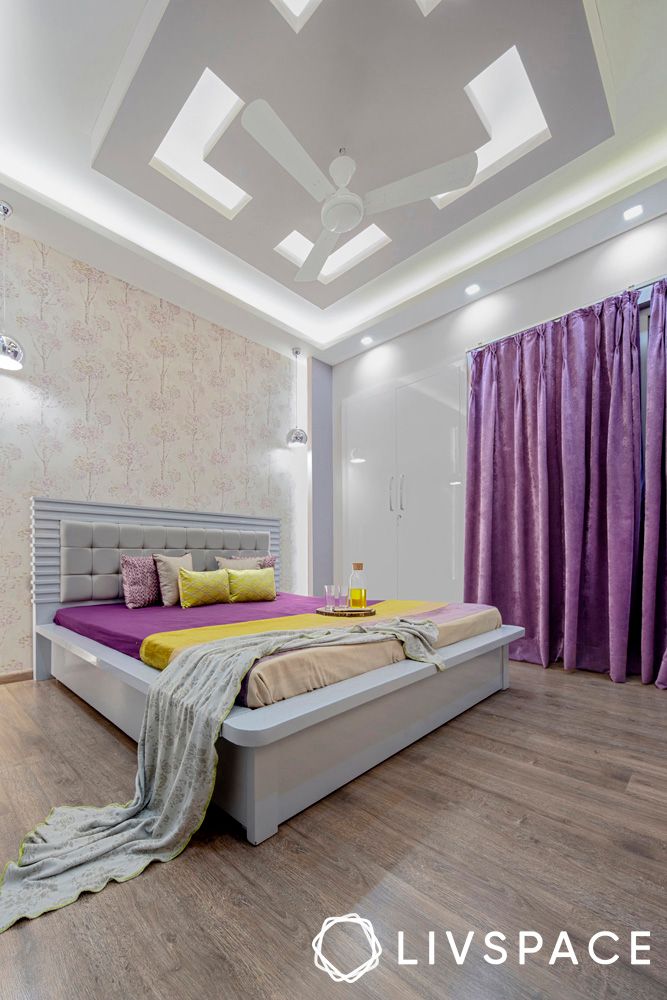 Another way to make use of the versatile plus-minus POP ceiling is to use it to carve-out designs. The square ceiling has carved out sides to give the room better visibility and create a unique ceiling design.
Oval Shaped POP Design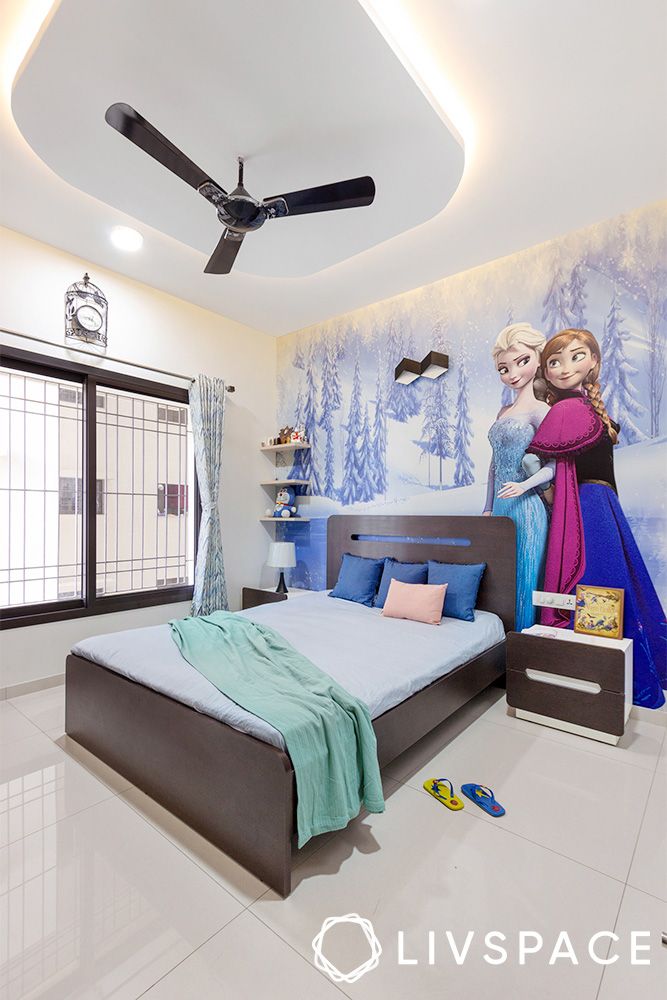 This POP ceiling design is able to blend in well with its surroundings. The oval-shaped design perfectly offsets the eye-catching wallpaper. Here, it serves as a backdrop and lets the wallpaper take centre stage.
Combine it With Glass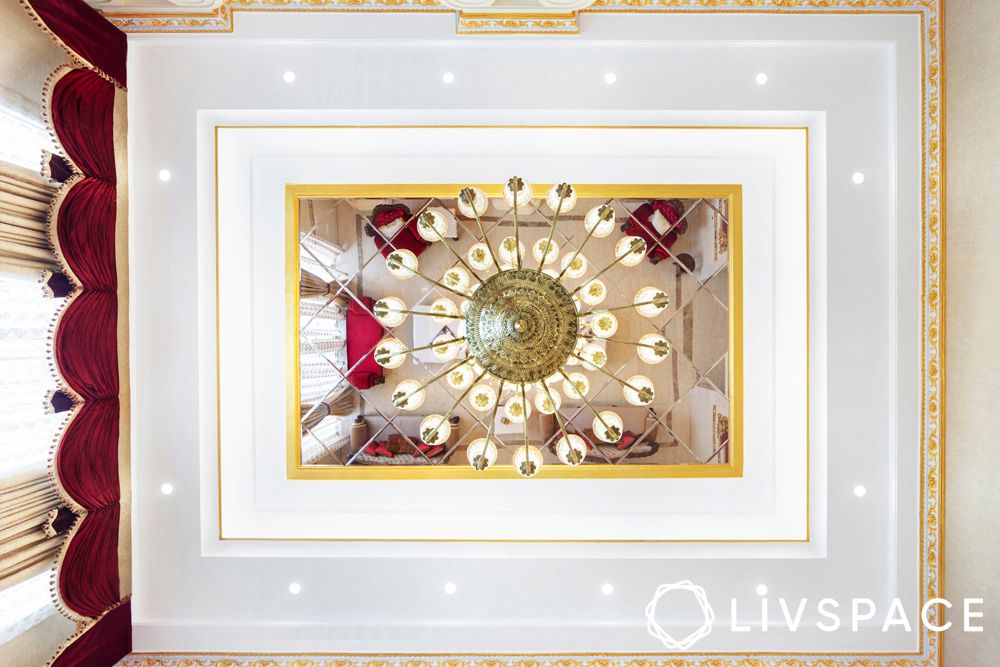 When it comes to POP design, it can combine with other materials to give you a distinctive look. One such material is glass. Here, you can see how this mirrored ceiling is a great fit for this living room.
Also Read: 7 Amazing Wooden Ceiling Designs You Will Love for Your Home
Give a Chance to Cornices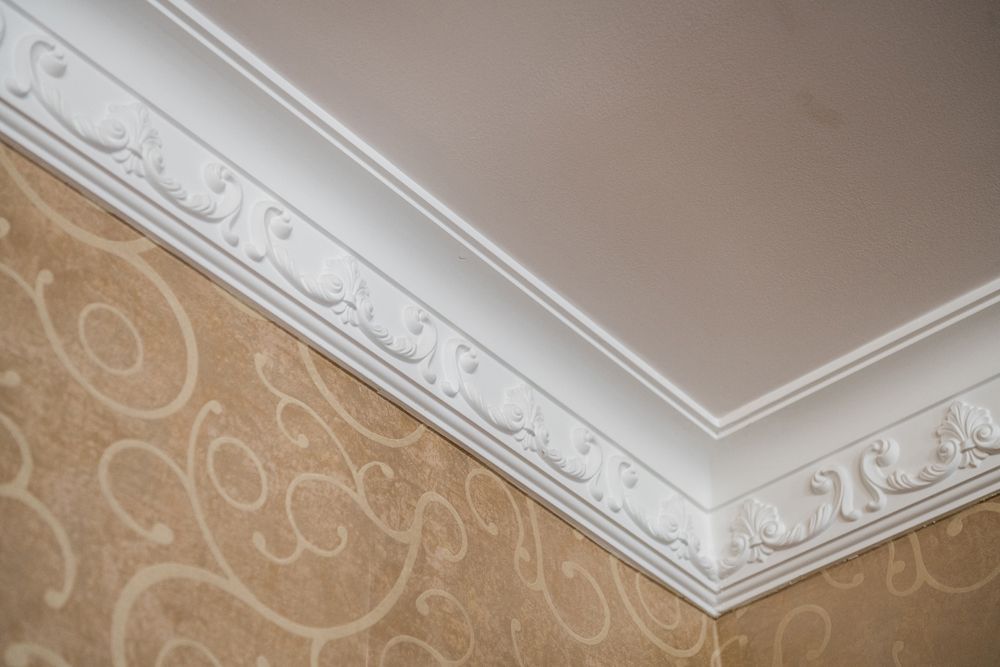 Cornices add a warm touch to the ceilings. They can also be easily used in minimal homes. Thus, they can be made with plus-minus POP to give your room a unique style.
A step up from ordinary false ceiling options, a plus-minus POP design is a foolproof way to draw the eye upwards. When used correctly, it makes the room feel grander and more spacious. If you enjoyed reading this, also explore 5 ways to spruce up your ceiling.
How Can Livspace Help You?
If you want beautiful interiors for your home, then look no further. Book an online consultation with Livspace today. Have any thoughts or suggestions you'd like to share with us? We'd love to hear you out. Write to us at editor@livspace.com.