The ceiling is usually considered the fifth wall. But, until recently, the options in terms of ceiling designs were limited to a couple ideas only. However, with the use of dramatic paint, panels in your ceiling design or even the incorporation of shapes, you can transform your home instantly. We have compiled our list of top five new ceiling designs that are both practical and easy to implement for creating a warm and inviting space.
Ceiling Designs #1: Colours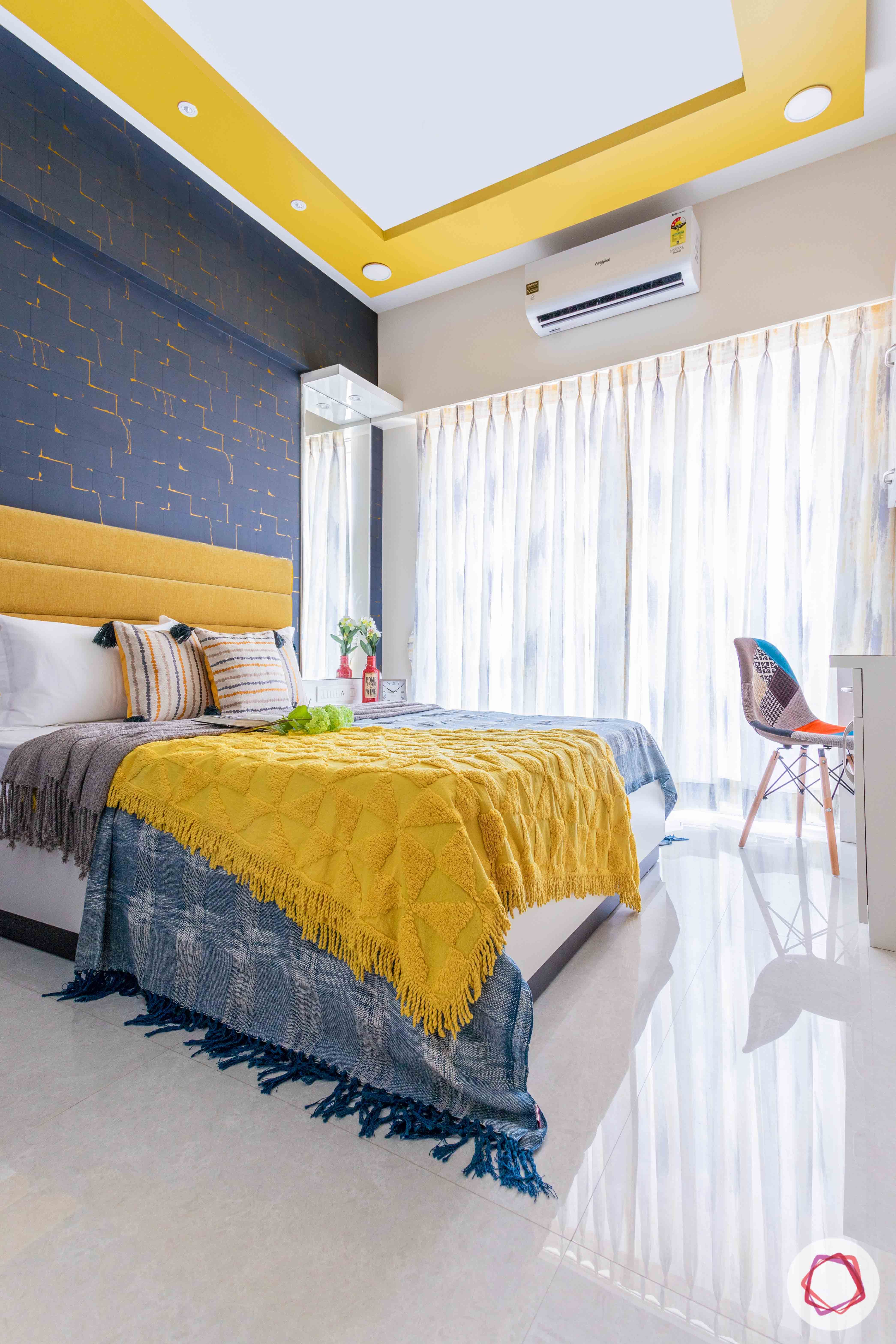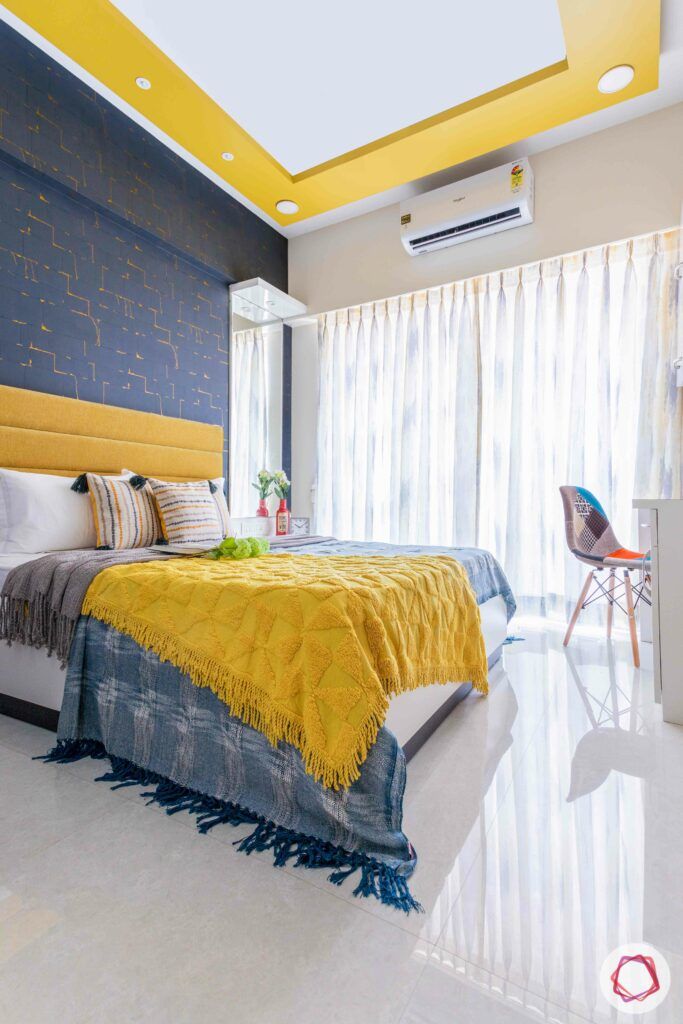 Embrace the trend of all white walls, and make a statement with coloured ceilings. Not only is it a great way to add personality to your ceiling, it also adds depth to your space without taking away from its aesthetics. If you are looking for a more permanent new ceiling design, opt for some dramatic PU-finish panel.
Ceiling Designs #2: Textures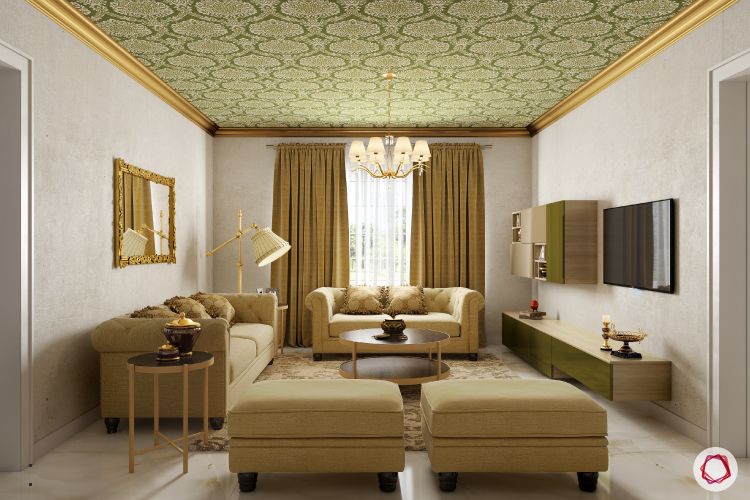 Add texture to your old ceiling for a new look and to hide minor imperfections. It is simple enough to implement, with several spray ceiling options available. You could also go all out and apply textured wallpaper. Either option will give you a stucco-like appearance that gives the space a traditional and regal look.
Ceiling Designs#3: Panels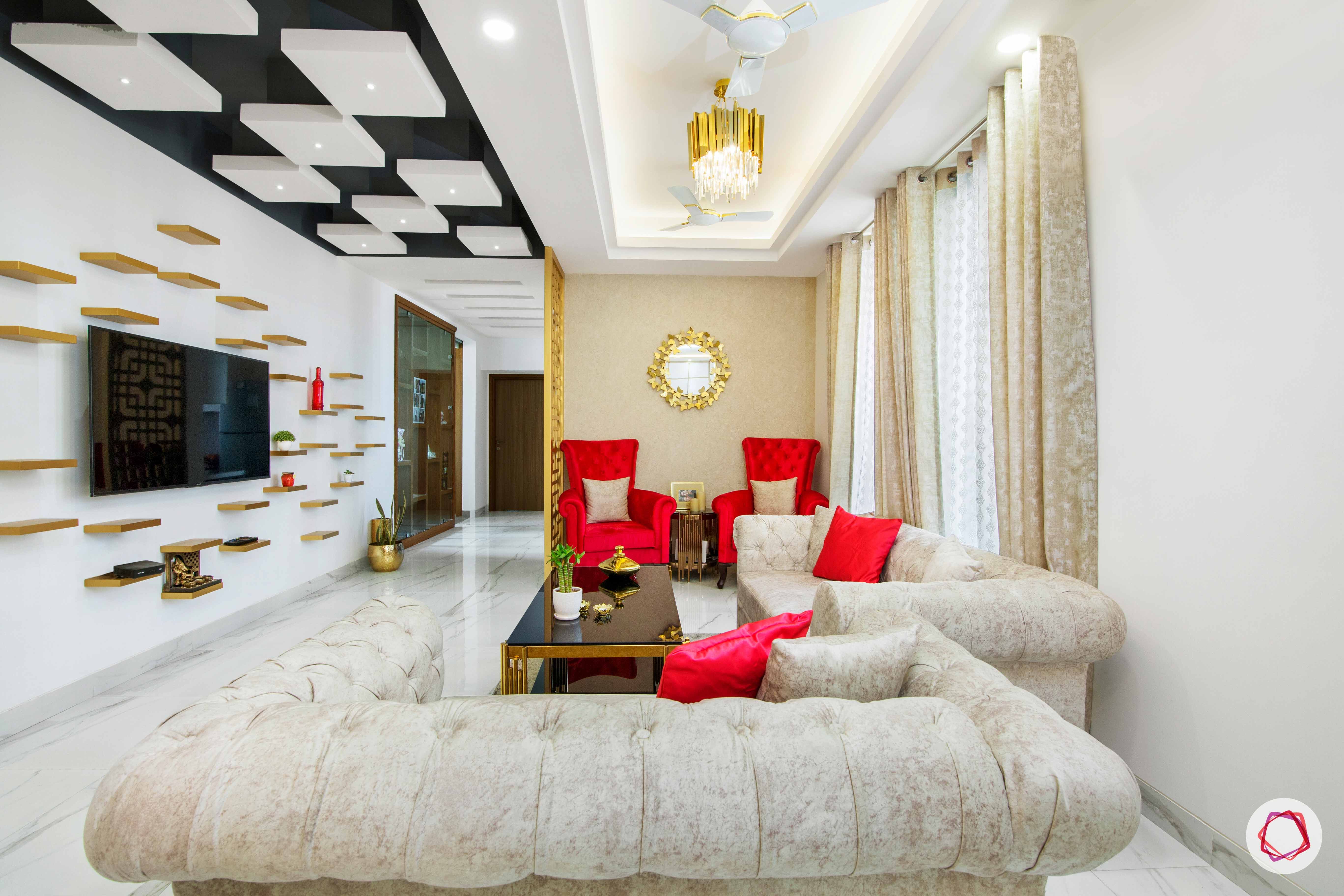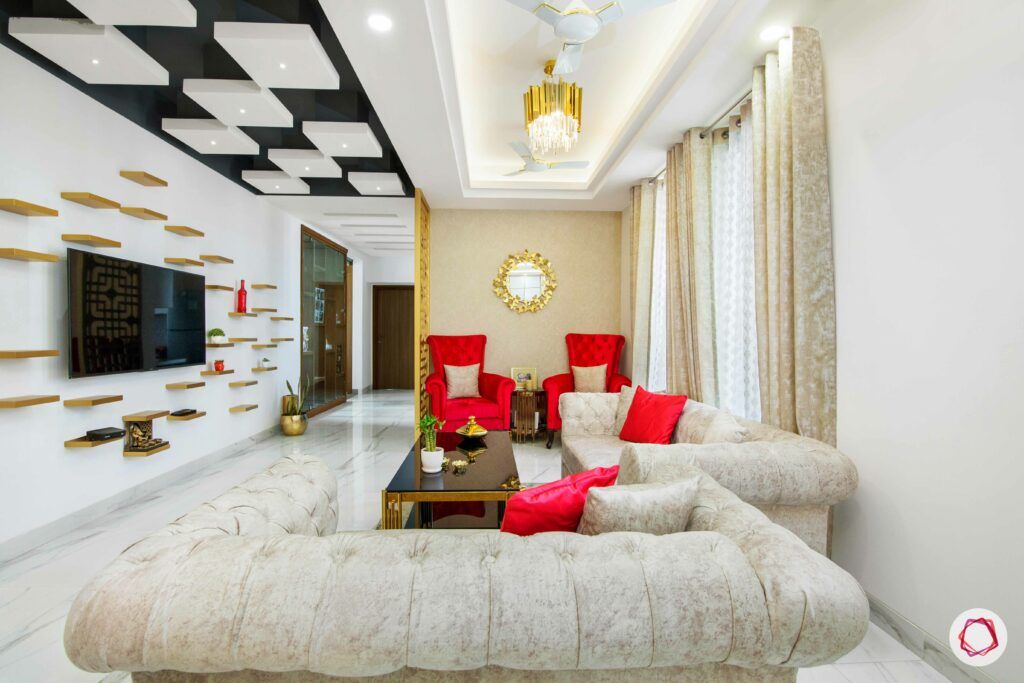 Another way to change the look of your living room ceiling is to add panels and beams to the space. The combination will make your new ceiling appear elevated, and create the illusion of high ceilings and ample space. Coffered ceiling tiles are a classic choice; tried and tested in several of our projects for a clean and modern outlook. If you want to exude a warm and inviting vibe instead, look to painted wood paneling for its rustic charm.
Ceiling Designs #4: Rafters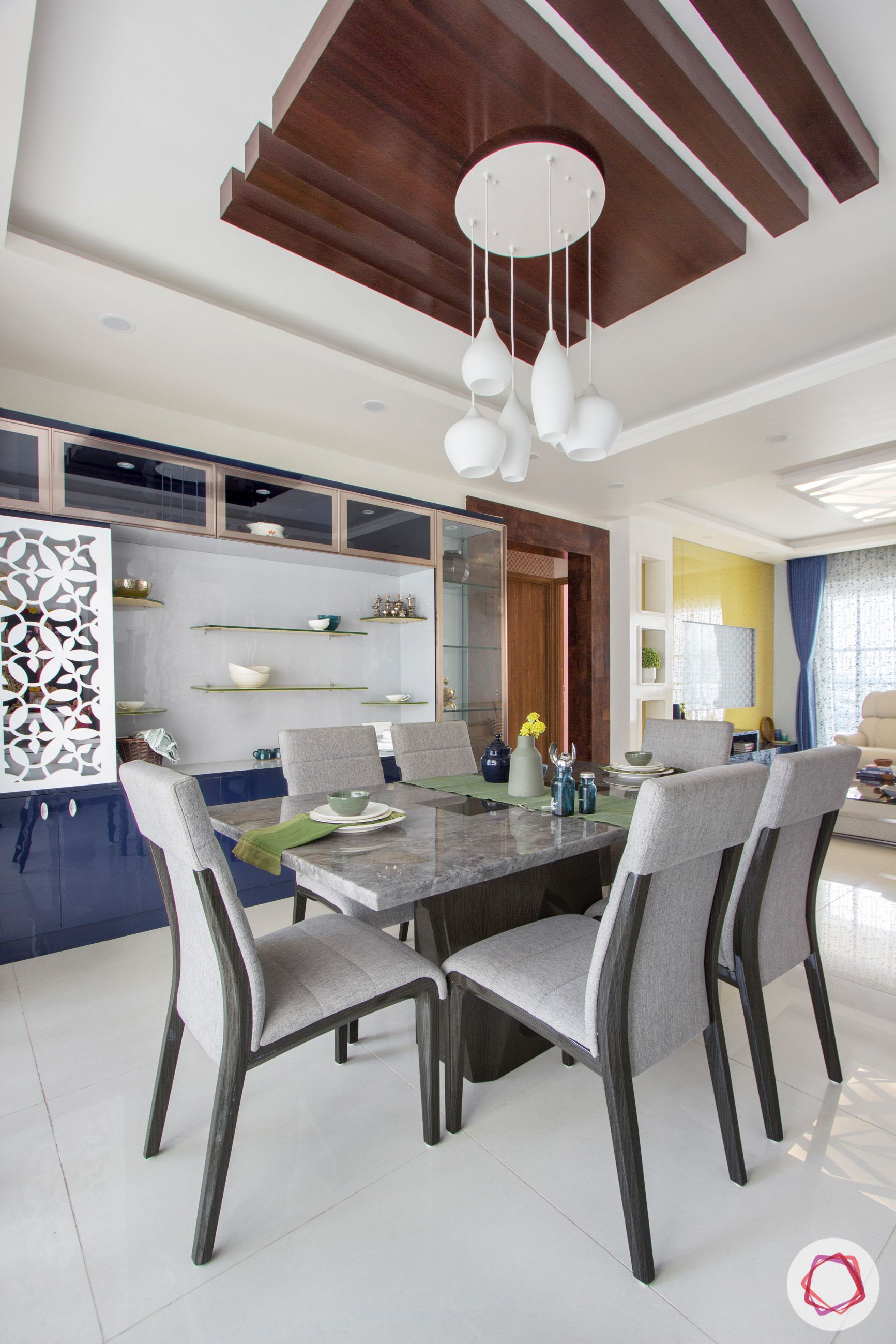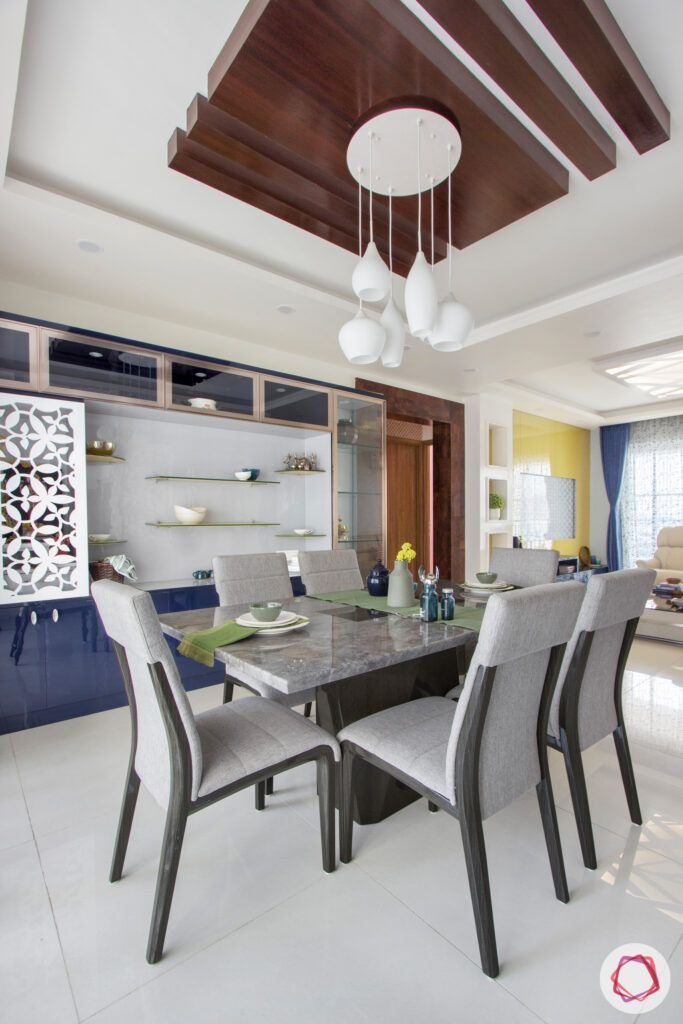 The allure of exposed-beam ceilings has not yet faded! This impressive trend conjures up images of a simpler time, and lowers the height of your ceiling to create a cosy vibe. Rafters take the weight away from load bearing beams, and are the perfect option if you are considering an open floor plan. This option is best suited for colder climates as it reduces the volume of the room, making it easier to heat.
Ceiling Designs #5: Shapes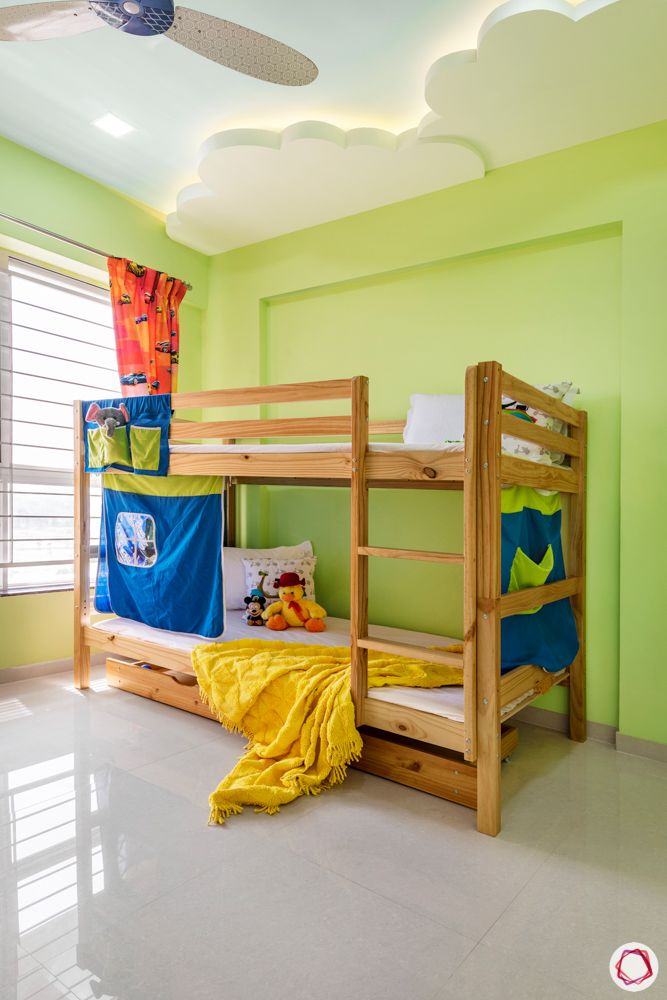 A balanced design will include a combination of shapes, colours and textures. Get creative by including geometric pendant light fixtures as part of your new ceiling designs. Not only are they sleek and elegant, but they also offer more ambient lighting. Alternatively, you could install patterned mirrors for a bold look. They add a distinctly adventurous touch to your home, and are an intelligent way to make your room appear bigger and brighter.
If you enjoyed reading about these ceiling treatments, also explore Wooden Ceiling Details to Revamp Your Home.
Send your comments & suggestions