If you are in the market for new tiles, you might want to take a long and hard look at vitrified tiles. These have emerged as a crowd favourite, especially for spaces that are exposed to moisture or frost. To make this decision easier for you, our in-house experts have listed out the properties, types, uses and maintenance of these tiles, along with their cost. Read on to know more.
What Are Vitrified Tiles?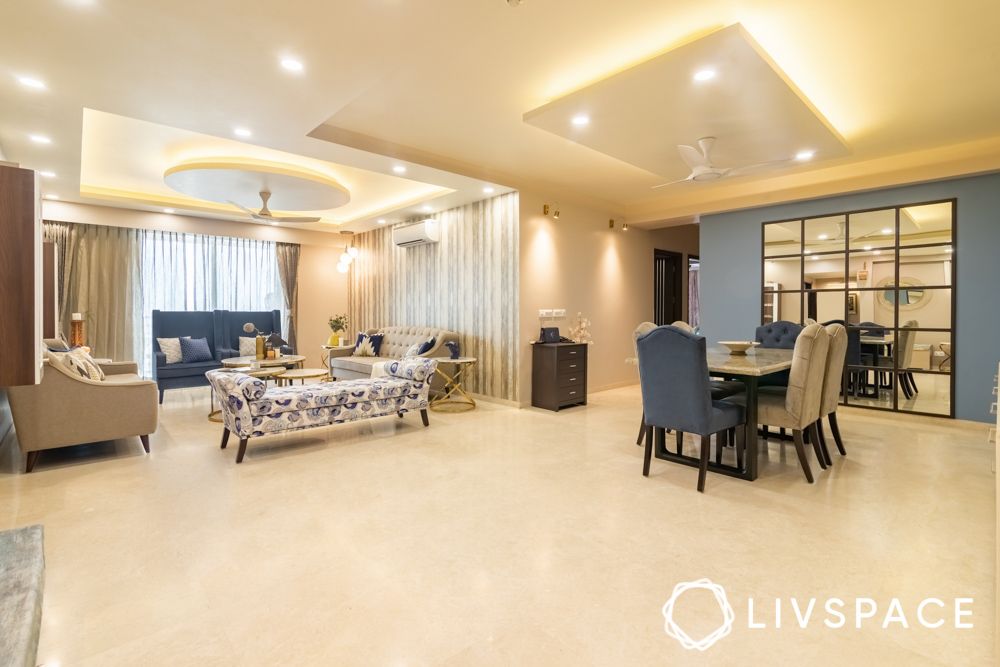 These floor tiles are similar to traditional ceramic ones, but include silica and clay in the mix. During the process of vitrification, silica and clay melt and blend to form a glass-like element inside each tile, allowing it to retain the original sheen even after several years of use.
What Are the Types of Vitrified Tiles?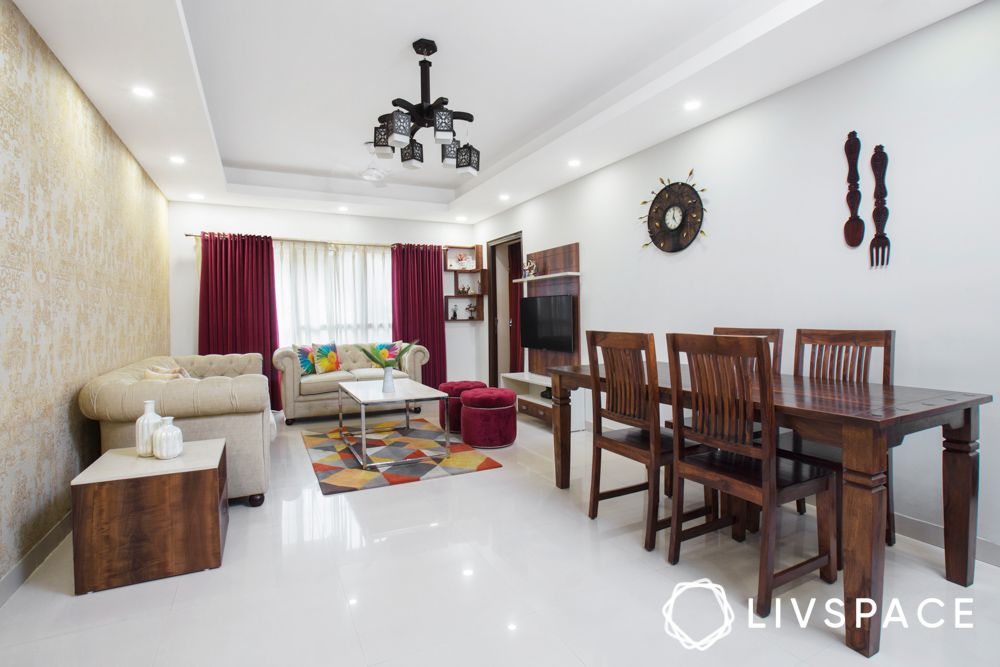 There are four types of vitrified tiles—full body, glazed, double charge and soluble salt. Full body tiles are considered the best as they boast a uniform colour consistency and thickness. They are meant for high footfall areas.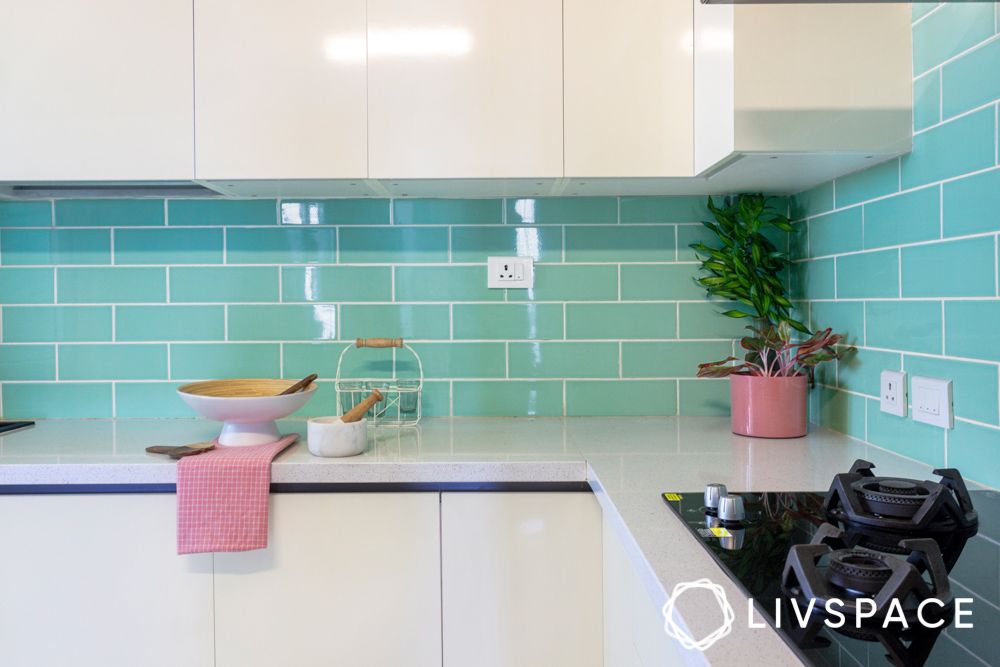 Glazed vitrified tile designs are the right options for you if you like patterns. On the other hand, soluble salt variants are relatively inexpensive and suitable for you, if you're on a budget.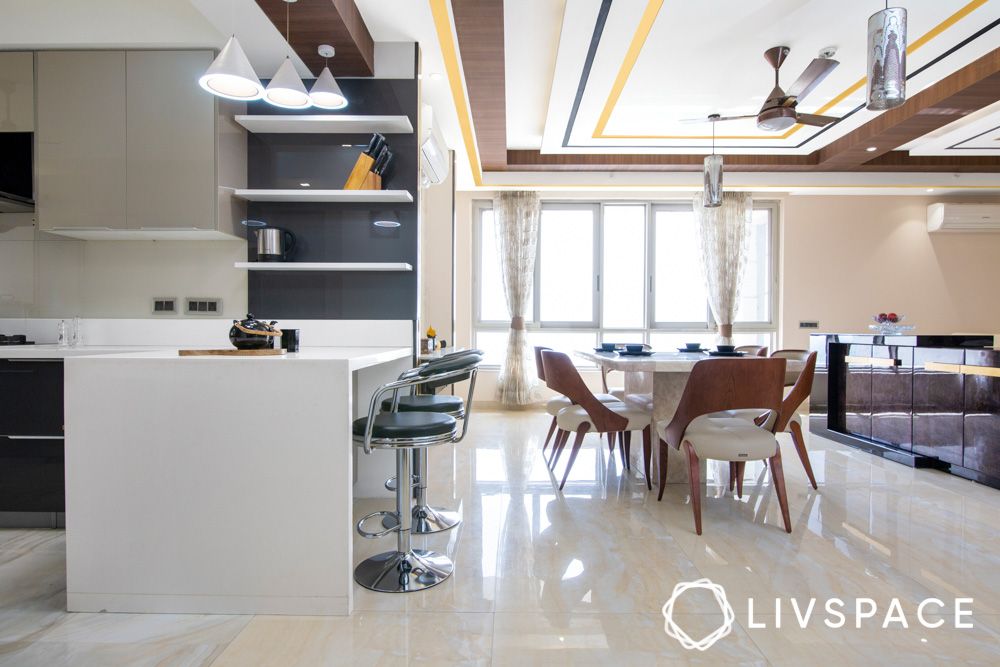 Double charged vitrified tiles are known for their durability, and are easier to maintain. They are also great for high footfall areas like kitchens, living rooms etc.
Type of Tile
USP
Where to Use
Full Body
Uniform colour
consistency
and thickness
Living room and
bedroom
Glazed
Beautiful designs
Kitchen and bathroom
Soluble Salt
Inexpensive
Store and utility areas
Double-Charged
Most durable
Living, dining, kitchen
and bedrooms
What Are the Advantages of Vitrified Tiles?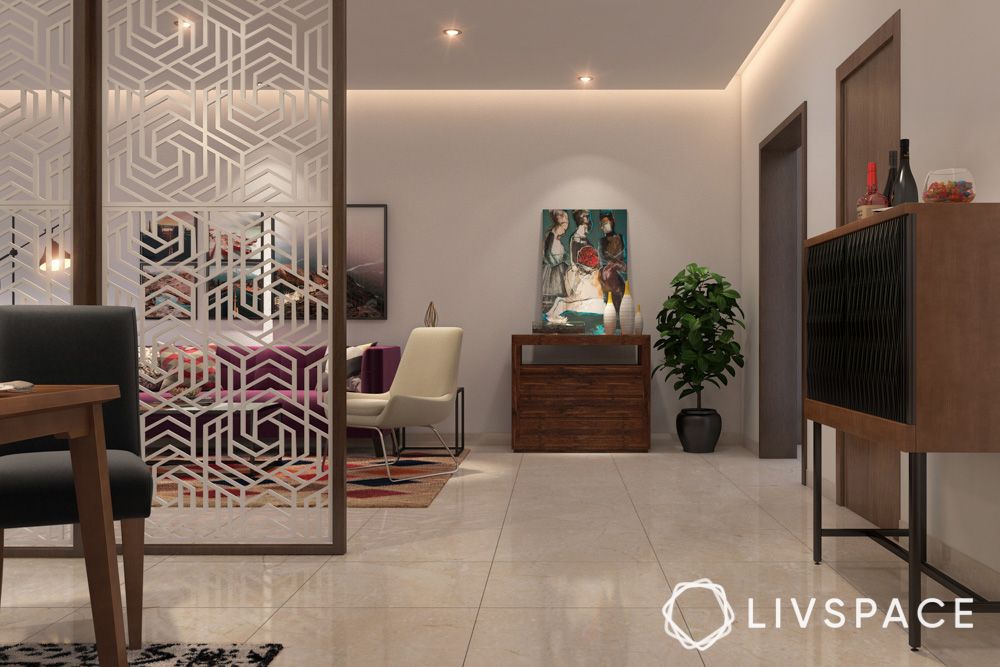 These tiles come in a variety of styles, patterns and colours, making them a viable alternative to marble or granite. Plus, they are resistant to water, dust and stain. These properties make these tiles easy to maintain. They also have a very smooth finishing that protects them from staining.
What Are the Disadvantages of Vitrified Tiles?
Due to the addition of silica and clay in the vitrification process, the cost of vitrified tiles per sq. ft. is a little higher than that of ceramic ones. They might get slippery, especially if the floor is wet. In addition, they are not easy to repair, so it becomes necessary to save a few extra tiles to replace in case of breakage. You also can check out other types of flooring to make an informed choice.
What Are the Properties of Vitrified Tiles?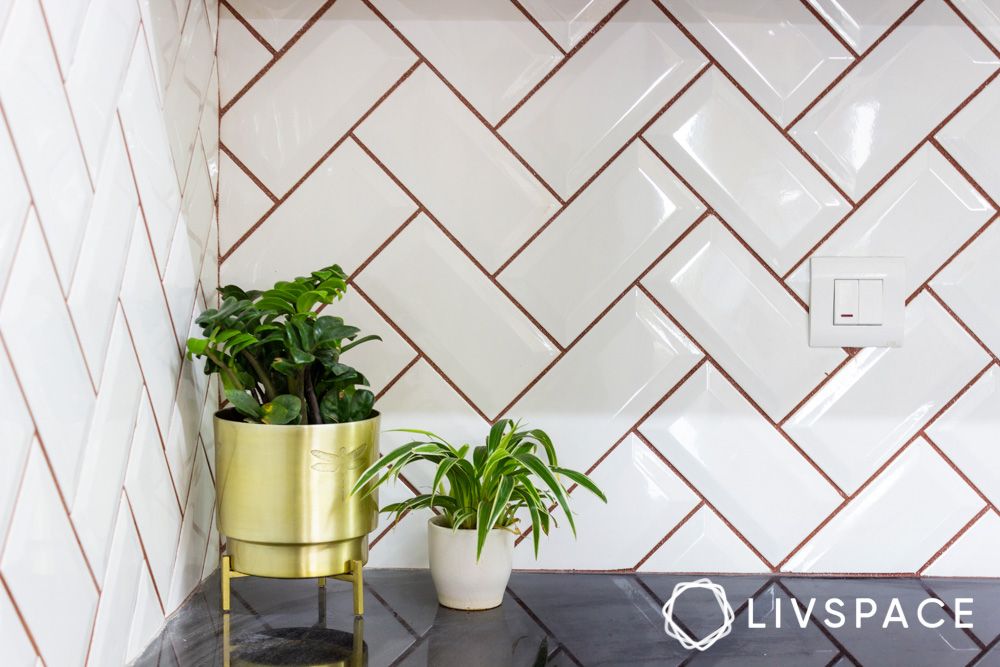 These tiles have very low porosity, which makes them water and frost-resistant. There are also some tiles with anti-skid coating that offer greater abrasion resistance, and can be installed in areas of heavy movement.
Also Read: How to Select the Best Types of Tiles for Your Home
Although these tiles cost a little more than some others, their durability justifies the investment eventually. Additionally, these tiles have a low setting time, so if you are looking for a home renovation project on a timeline, they are the perfect fit.
Where Can Vitrified Tiles Be Used?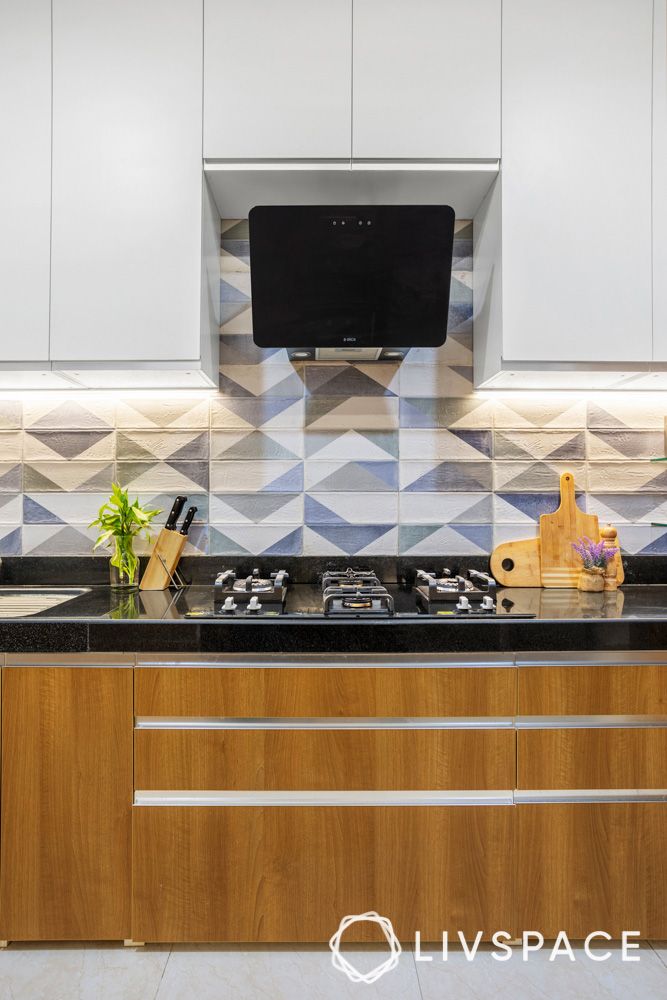 Vitrified tile designs are highly recommended for the backsplash in your kitchen or flooring in your bathroom. The process of vitrification ensures that the tiles harden and become weatherproof, so you can use them both indoors and outdoors. Since they are made to withstand high pressures, they can also be used on the roof or in the garden.
How to Clean Vitrified Tiles?
On a day-to-day basis, the inherent properties of these tiles make them stain-proof. Therefore, these tiles are easy to clean and maintain, using just water and simple cleaning agents.
If you're looking for vitrified tiles cleaning tips for stubborn stains, a combination of vinegar and water should do the trick. You can also extend the life of your tiles by resealing the grouts between the tiles annually.
Things to Consider Before Investing in These Tiles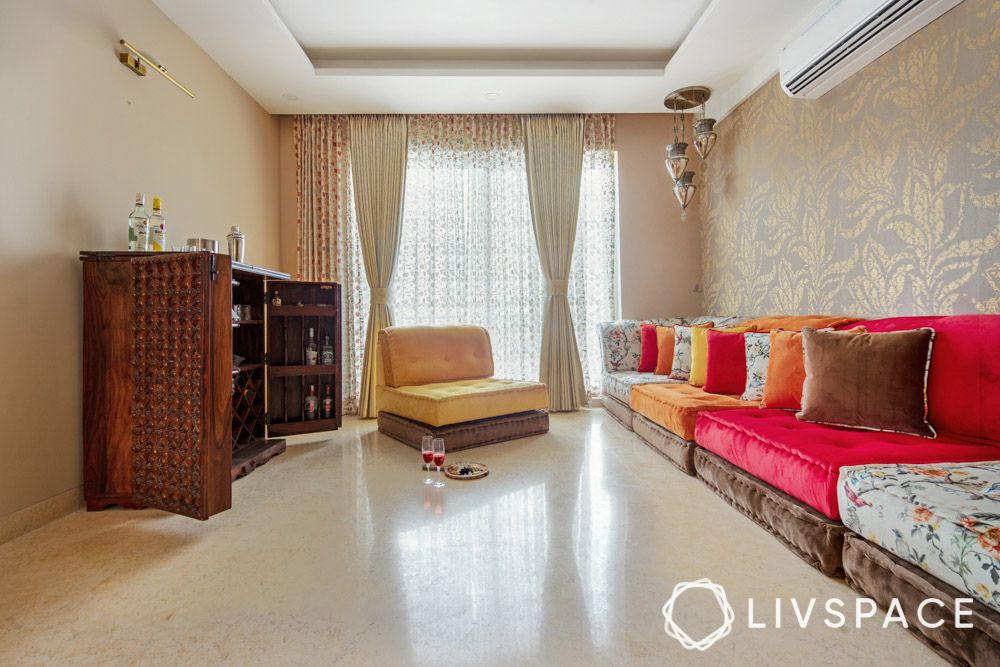 While installing the vitrified tile flooring is not a time-consuming process, it is still considered to be a tedious one. To lay these tiles perfectly, we recommend, you hire an expert. They will use strong adhesives for stability and ensure that the joints are even.
What Is the Cost of Vitrified Tiles per Square Foot?
On average, the vitrified tiles cost anywhere between ₹40 to ₹800 per sq. ft. High-end vitrified tile flooring costs over ₹450 per sq. ft. The tiles come in a variety of textures to choose from. Additionally, the vitrified tiles laying cost is around ₹90 to ₹150 per sq. ft. in India.
What Are Double-Charge Vitrified Floor Tiles?
Double-charge vitrified flooring uses two colours of pigments at the time of manufacturing. That's why the name! They're thicker than all other vitrified variants. Read about other great flooring designs here.
What Are the Advantages of Double-Charge Vitrified Tiles?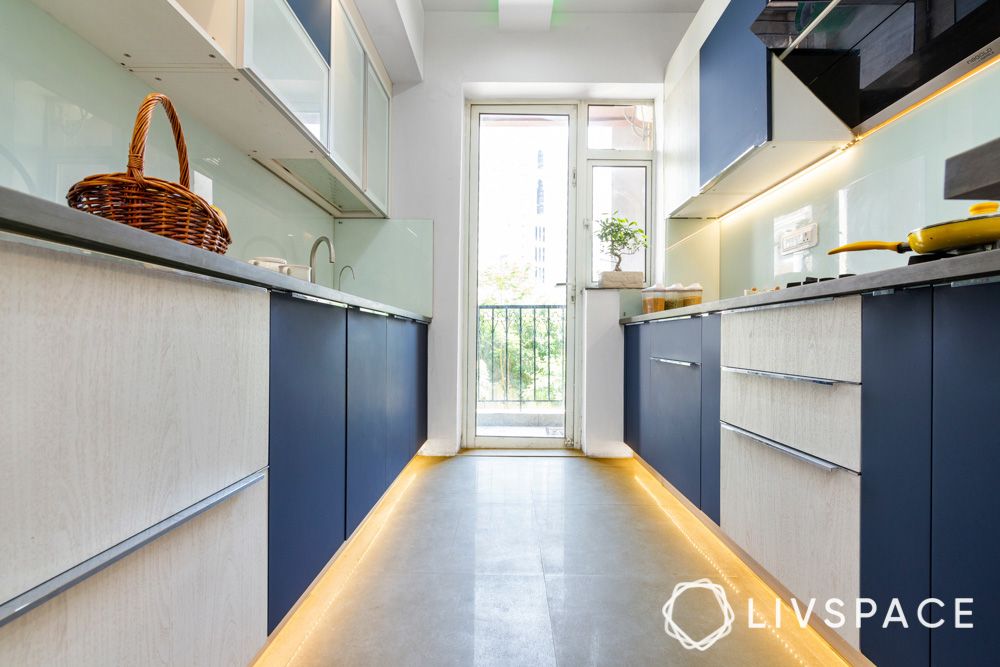 Double charge vitrified tiles are advantageous in the way that they're more durable than the other tile variants. Plus, they are easy to maintain and are great for areas that receive a lot of traffic like bedrooms, kitchens and living rooms.
What Are the Disadvantages of Double-Charge Vitrified Tiles?
Double-charge tiles have certain disadvantages. They aren't an environmentally friendly option and they can be hard to repair. Also, in some cases, their price of installation is higher than expected. Moreover, this type of vitrified flooring tends to become slippery when wet.
Since there are always new floor tiles designs in the market, and it is unlikely you will find the same designs in a few years, be sure to stock up on some extra ones.
Also Read: These Vastu for Home Entrance Tips Will Help You Welcome Good
Check out tile designs for your home:
How Can Livspace Help You?
If you want to install floor tiles in your home, or would like to inquire about their cost, book an online consultation with Livspace today. If you have any thoughts and suggestions you'd like to share with us, we're all ears! Drop us a line at editor@livspace.com.