Marble is a striking natural material with great versatility. It's long-lasting, easy to clean and offers timeless beauty, especially when used as flooring. When it comes to beautiful marble floor design ideas, you've countless options to choose from.
Given the multitude of choice, it's easy to be confused about the marble flooring design you should pick for your home. Our hand-picked collection is here to your rescue and can help you make a sound choice.
Beautiful Bordered Marble Floor Designs
1. A Classic White Marble Flooring Design With Black Boundary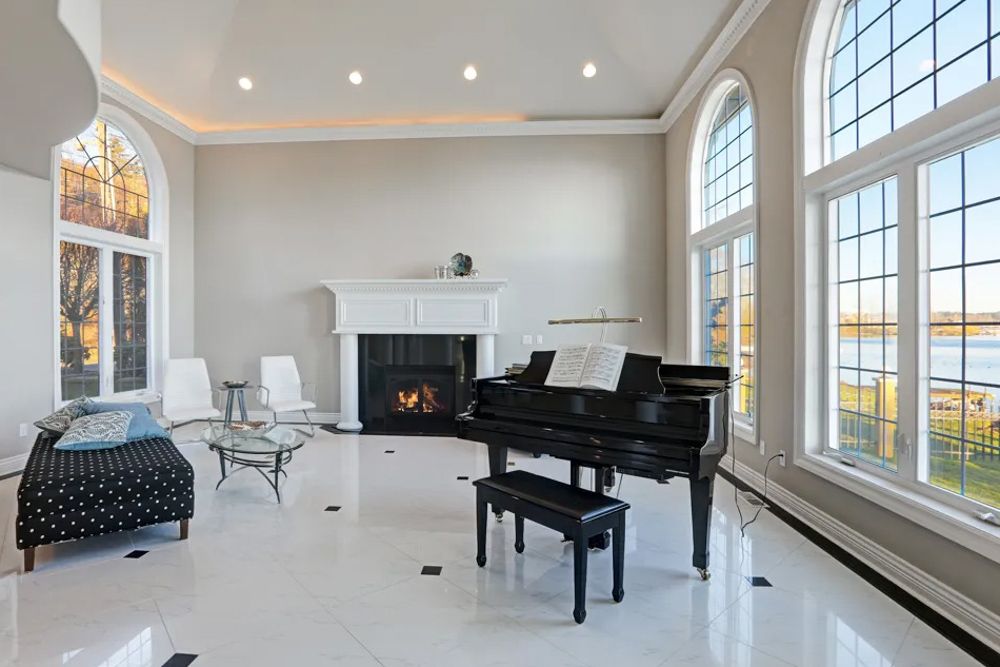 The marble flooring design for this living room creates a subtle yet plush vibe with its black borders around the white marble tiles.
Consequently, this marble design for the hall—with its deep borders—sets the right tone for its black and white furniture.
2. A Marble Design in the Hall to Separate the Dining Area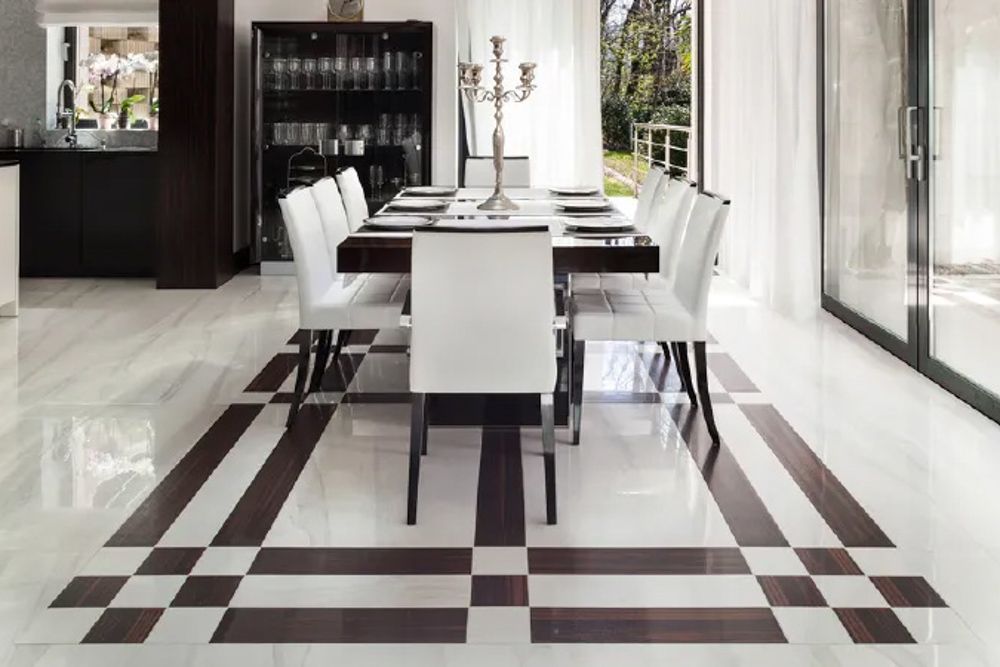 Image Courtesy: Jennifer Bevan
In this open-concept home, the dining chairs and table are framed beautifully by this beautiful marble flooring design that helps set them apart from the rest of the house. This versatile bordered floor marble design is easy to pair with transitional and modern dining sets, as you can see above.
3. A Raised Marble Floor Design With Borders
This is one of the latest marble flooring ideas where your marble floor design can be raised to form a ledge. It can thereby help you create the perfect place to sit and read or hurdle together and relax.
4. The Coordinated Marble Flooring Design for Your Bathroom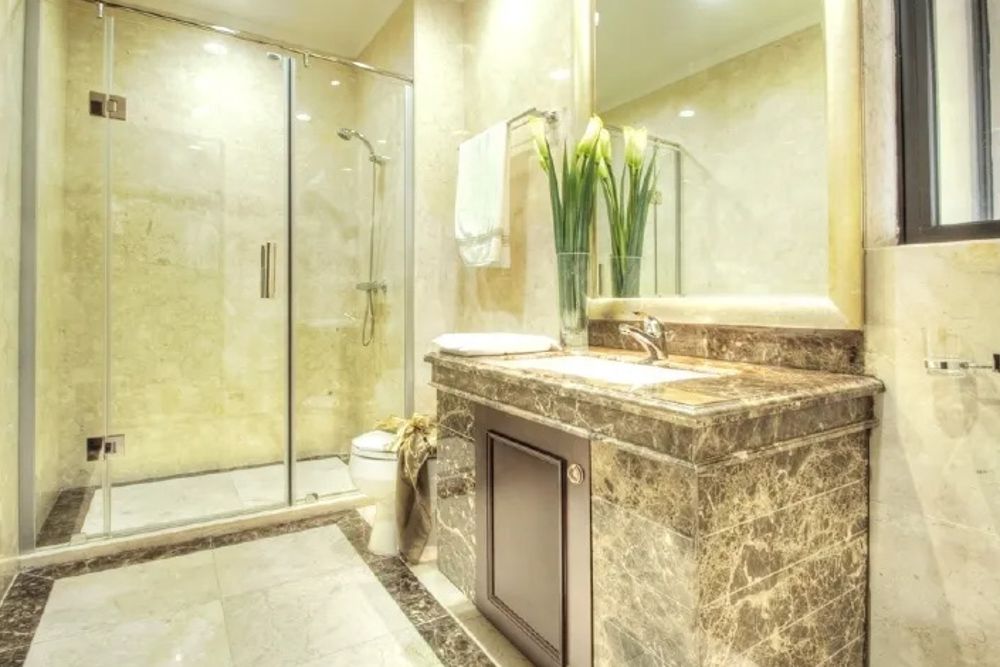 Borders help define the wet and dry areas of this bathroom. The same hue and texture from the marble border floor's design has been used in the vanity sink, thus giving the bathroom a cohesive look.
Marble Flooring Designs With Intricate Motifs
5. A Marble Flooring Design With Colourful Embellishments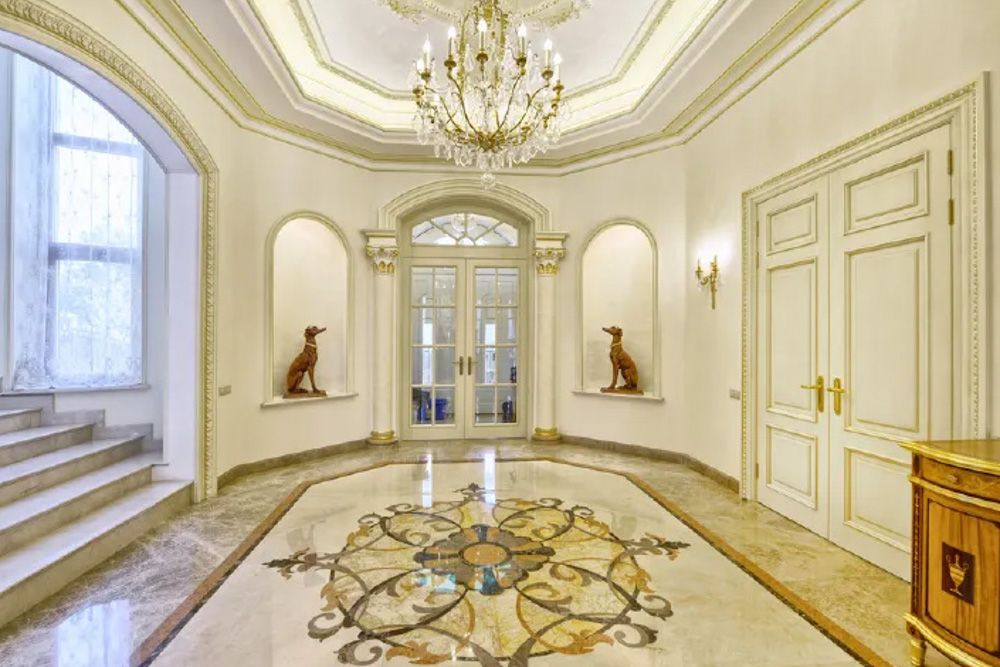 Such intricate marble flooring designs borrow hues from their surroundings and work as enchanting focal points for entryways. Essentially, areas that do not have a lot of furniture such as the lobby or the entrance hall will be better with these types of marble flooring designs.
6. A 3D Marble Flooring Design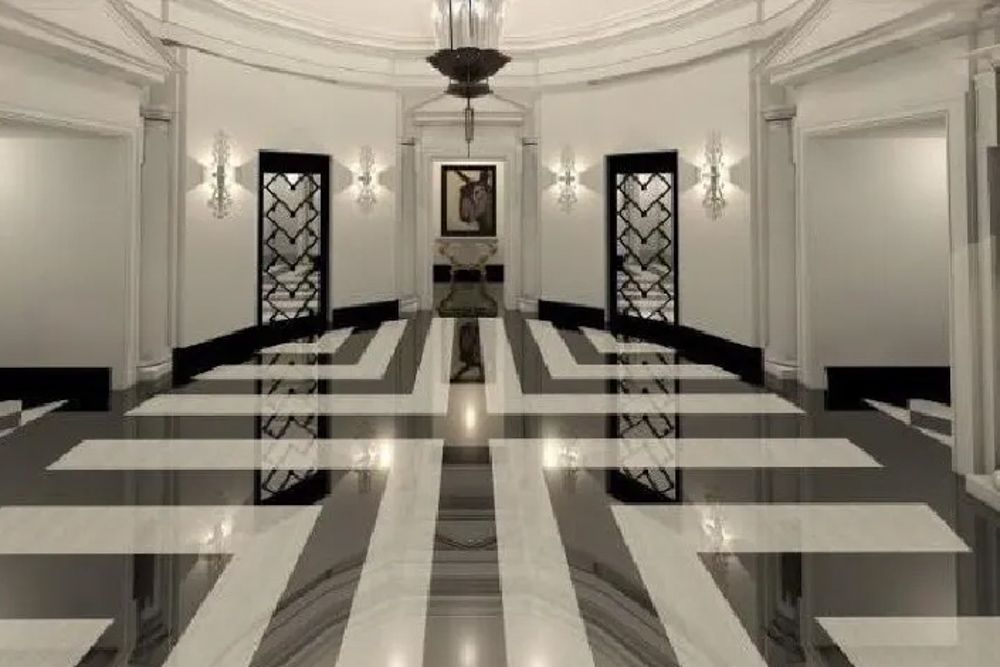 Image Courtesy: Fine Art Marble Floors
If the idea of a single motif doesn't seem appealing to you, go for an expansive marble flooring design like this. This marble design in the hall draws one's eye to the centre of the room using lines or striations. Moreover, you can also emphasise the marble design by adding a chandelier or a pedestal table at the centre.
Also Read: 8 Gorgeous Ideas to Use Marble
Statement Textures in Marble Flooring Designs
7. The Botticino Marble Flooring Design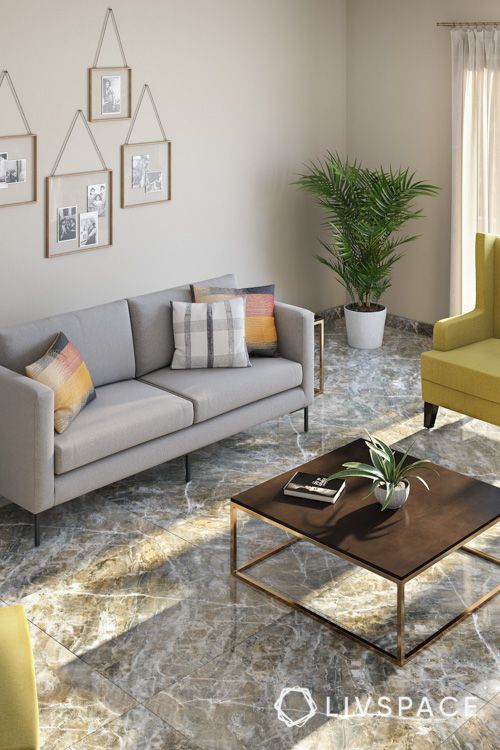 This is one of the latest marble flooring design ideas that has taken Indian homes by storm. Straight-lay marble tiles with veined patterns add drama and visual interest to the crisp drawing room. In fact, if you're still on the fence about marble vs tiles, you can opt for a marble looking tile. They lend it a flowy yet edgy feel.
8. The Classic White Marble Tiles With Light Veins in Black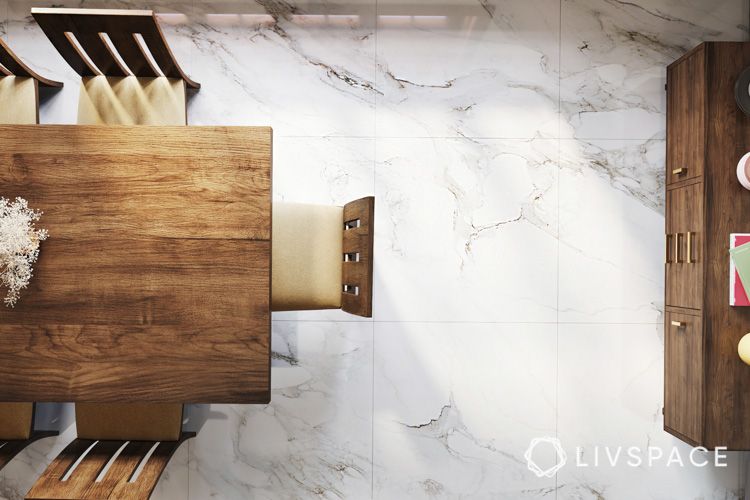 This classic white marble flooring design with light traces of black never really goes out of fashion.
9. The Striped Dungri Marble Design for Floor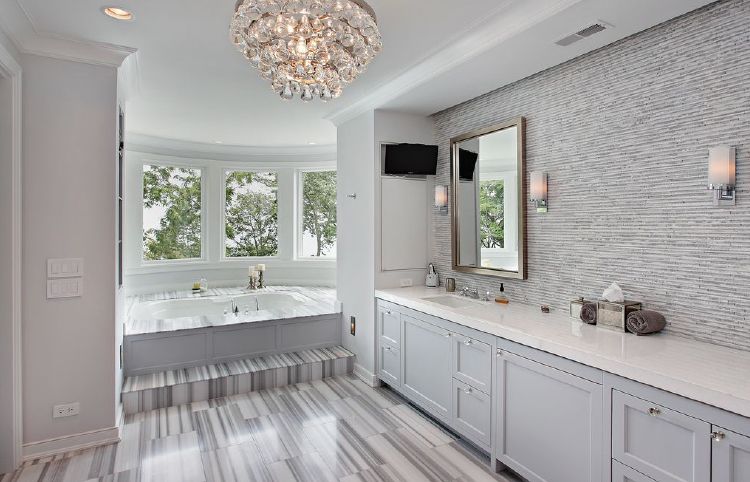 Image courtesy: Zillow
Striped marbles used around the tub and your bathroom floor can add a dynamic dimension to a modern bathroom. Such herringbone patterns in striped marble designs are also gaining popularity.
The Timeless, Chequered Marble Flooring Designs
10. The Distressed Marble House Design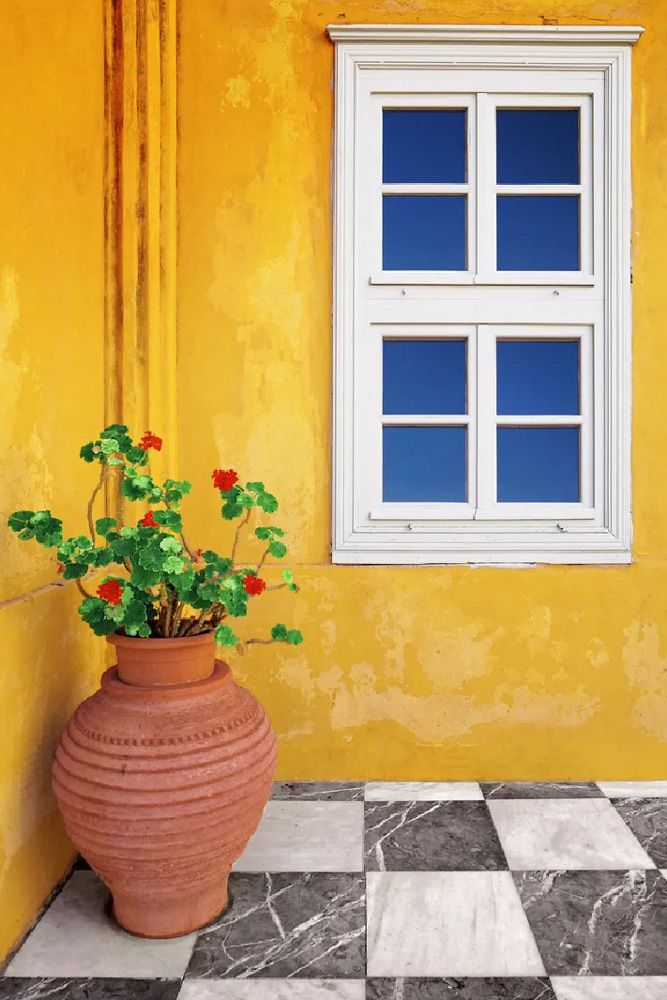 With its stylish weather-worn look, this chequered marble flooring design, made of alternating black-and-white tiles, delivers understated classic elegance to the patio. While using a natural stone like marble outdoors, remember to have it polished and sealed frequently to maintain its shine for years to come.
Also Read: Marble Flooring Price: What Is the Cost of Different Types of Marble Flooring in India?
11. The Marble Floor Design With the Old-World Charm
It's bold, it's bright and it's full of old-world charm. Consequently, this classic chequered marble design can bring a touch of monochrome magic to your home.
12. The Glossy Marble Flooring for Your Living Room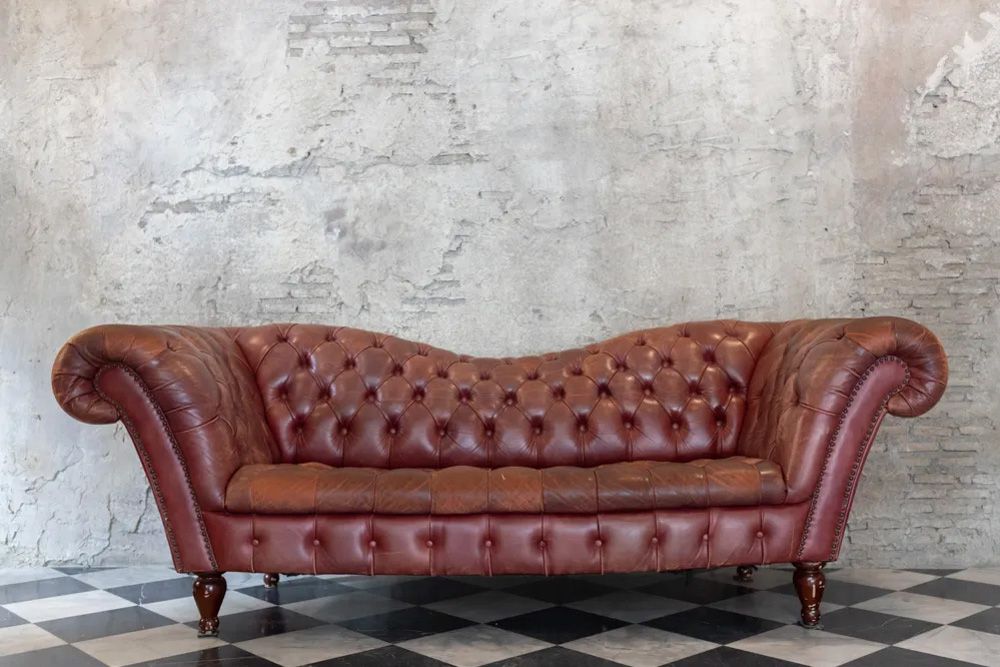 This glossy marble flooring design is a classic and can be used in any room of your home. Not just that, it acts as the perfect foundation for using furniture pieces in a multitude of colours.
Pattern Play in Marble Flooring Designs
13. The Marble Design With Diamond Motifs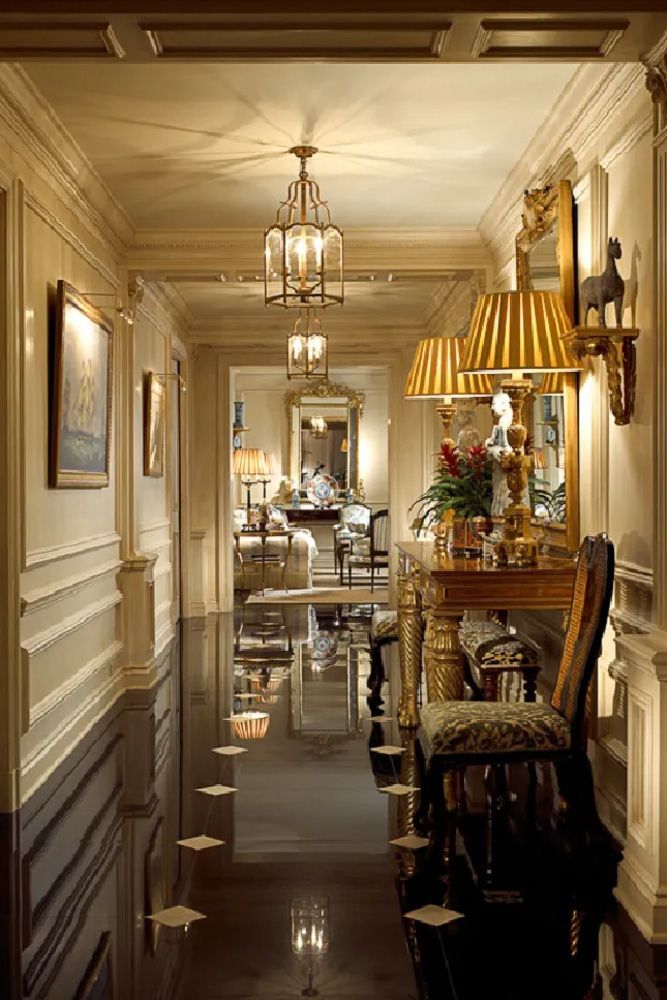 Image Courtesy: William E Eubanks
Black glossy marble tiles interspersed with diamond accents add an opulent touch to this hallway. Subsequently, if you are looking for other simple variations like this marble design in the hall, try pin-wheel and basket weave marble floor patterns.
14. An Uber Chic Marble Design For Home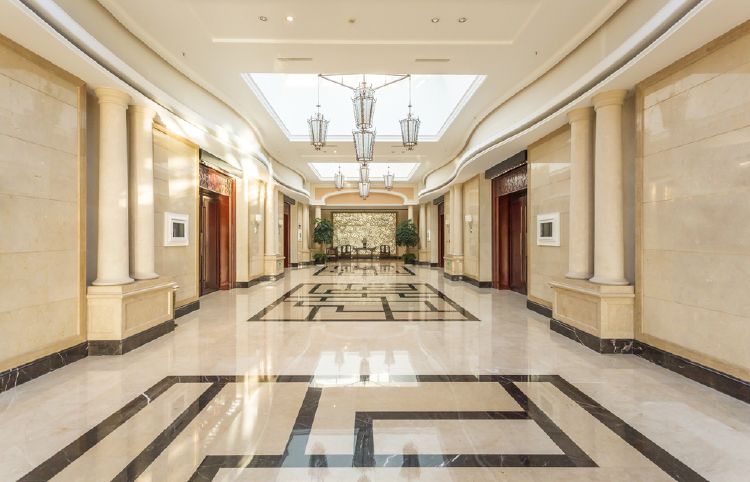 Size need not restrict the scope of motifs. You can create larger motifs with a combination of marble tiles like this.
---
What Are the Benefits of Using Marble Flooring?
If we're to talk about the benefits of using marble flooring for your interiors, we must start with the elegance they bring. In addition, here's a quick look at the top four benefits of using marble flooring:
They're fairly easy to clean
They can last a long time, when maintained well
Marble joints are fairly easy to match, thereby facilitating easy installation and repairs
It's quite durable when polished and sealed frequently
How to Clean Marble Floors? Care Instructions
If you're wondering what's the best way to clean marble floors, you can go with a light floor cleaner. Avoid using very hard cleaning agents as they can erode this soft metamorphic stone.
As for other care instructions, you should also remember to have your marble floors sealed and polished every few years to ensure that they remain non-porous, durable and non-slippery.
The Dos and Don'ts of Marble Flooring
In India, marble is a very popular choice for flooring. That's because marble is associated with opulence, beauty and transcendence. What's more, this stone can last a good couple of years, if maintained well. Well, then naturally, it's normal for the likes of you and me to opt for marble flooring designs for our homes.
However, at Livspace, we thought it's best to take this chance to tell you the dos and don'ts of marble flooring. Let's get started with the dos:
The Dos of Marble Flooring
Use a microfiber or a light dusting cloth to clean your floors
Use a mild soapy solution or an organic cleaner
You can also use special marble floor cleaners
On the event of a spill, dab rather than wipe your marble floors
Make sure that you add a mat between your furniture pieces and the floor, if possible, so that any sharp edges don't end up damaging the floors
Use a good quality surface sealer for sealing and polishing your marble before use
Reapply the surface sealer annually to help your marble floors last longer
Prepare the subfloor properly before installing your marble floors
You can heat a marble floor from beneath with radiant heating coils to create a cosy atmosphere
The Don'ts of Marble Flooring
Avoid using abrasive acidic cleaners to clean your marble floors as marble is alkaline in origin
Don't let dust or water sit on the marble floor for very long, as marble's natural properties are porosity and susceptibility to stains
Don't try to DIY your marble floor installation, as it can lead to breakage and a lot of wastage
Check out the Livspace installation process:
How Can Livspace Help You?
We hope you found our ideas useful! If you want beautiful interiors for your home, then look no further. Book an online consultation with Livspace today. Have any thoughts or suggestions you'd like to share with us? We're all ears! Drop us a line at editor@livspace.com.