Originating in the 1920s, the Art Deco style is about all things glam, opulent and royal. For context, think Great Gatsby style luxury, with jewel tones, plush upholstery and metallic accents. And now, Art Deco is making a comeback! So, we reached out to our Art Director, Abhivyakti Panwar, to share some interior decor tips to help you get the Art Deco style right.
Interior Decor Tip #1: Play With Patterns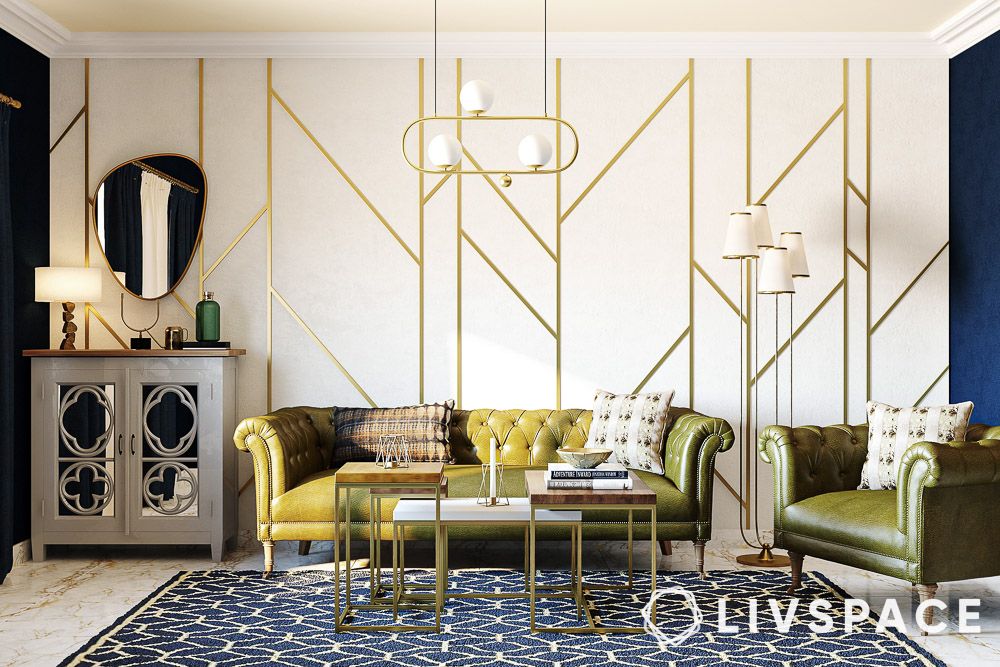 The Art Deco style focuses on different types of patterns while simultaneously maintaining symmetry. The idea is to use unique patterns to create a bold and striking look. To get Art Deco interior decor right, follow these tips when it comes to the patterns:
Opt for geometric patterns
Choose patterns like trapezoids, chevrons and zigzags
In addition, ensure there is symmetry
Interior Design Tip #2: Get Plants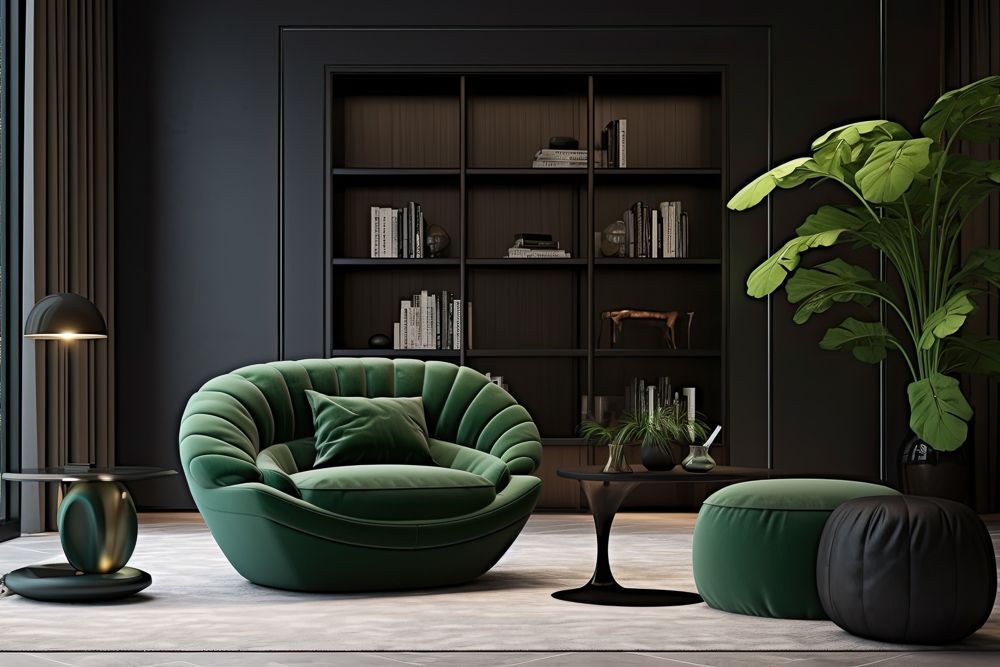 Traditionally, plants are not a common feature of the Art Deco style. However, one of the fundamental colours of this design style is green. And what better way to incorporate some green into your home if not with some fresh plants? To up the glam factor, you can choose tall indoor plants like the ZZ plant or the Majesty Palm.
Also Read: 11 Popular Design Styles You Need to Explore for Your Home
Interior Decor Tip #3: Jewel Tones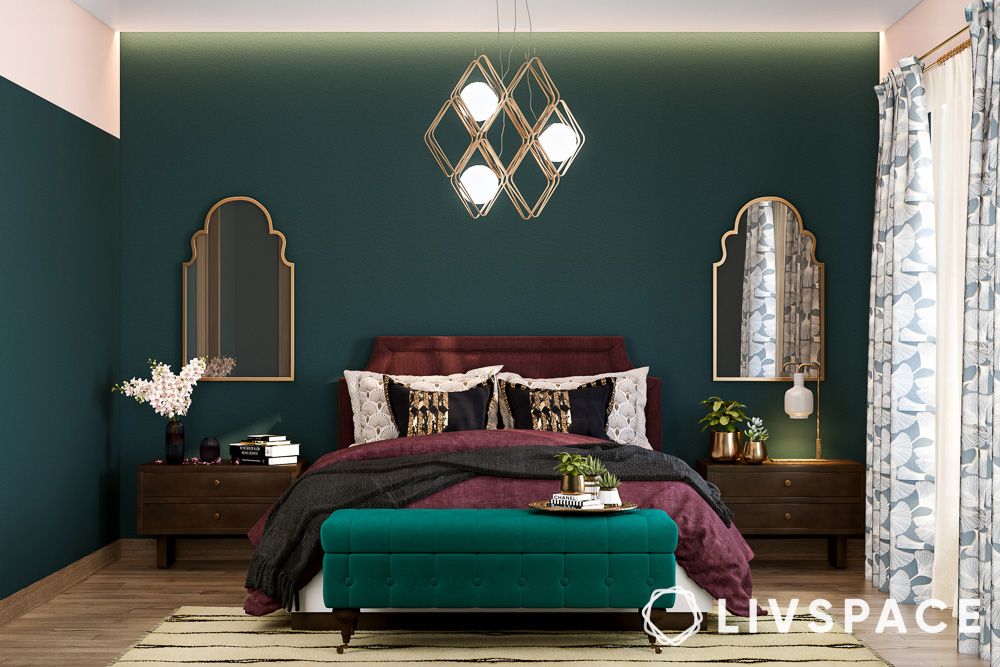 Interior decor tips are incomplete without the perfect colour palette. To design your home the Art Deco way, choose plush and glamorous jewel tones like emerald green and royal blue. Additionally, bold and vibrant shades like orange, red and yellow work perfectly with this design style. Finally, mix it up with gold and silver accents for an opulent look.
Interior Design Tip #4: Use Ornate Details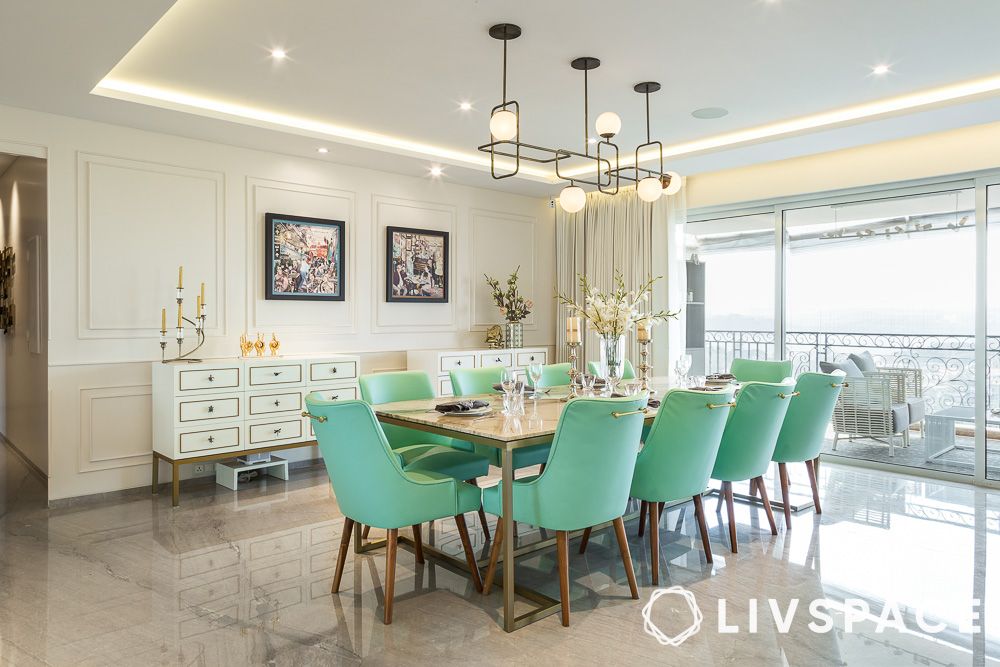 When it comes to interior decor and details, Abhivyakti wants you to go as ornate as possible! An easy way to do this is with lighting. Instead of installing generic LED lights, think royal and old-school, like chandeliers and wall sconces.
Interior Decor Tip #5: Lacquered Designs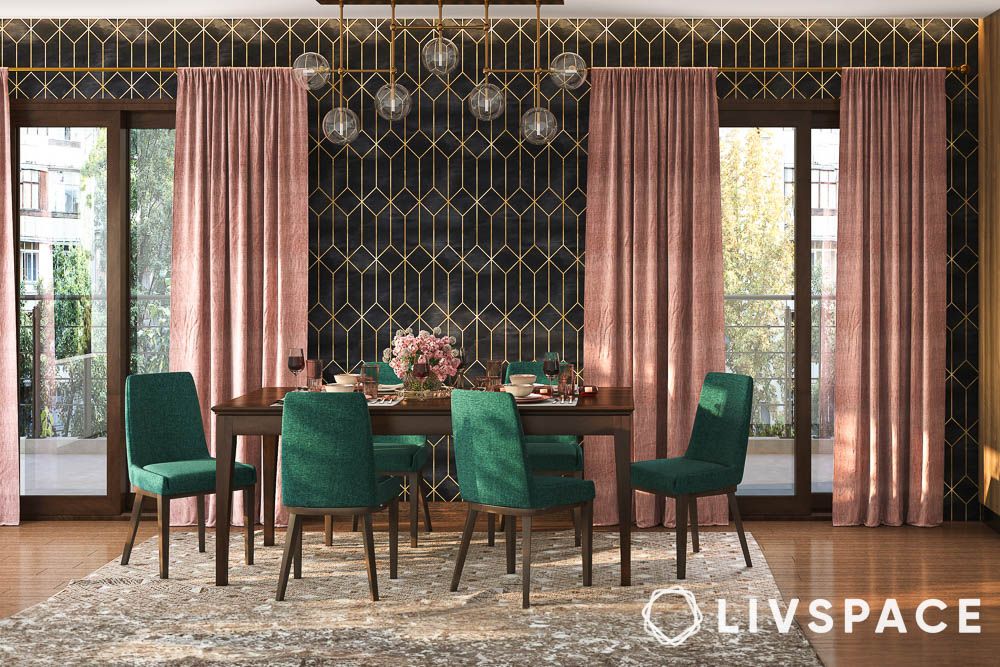 The core of the Art Deco style is to create a grand and high-end look. Apart from the colours and decor, even your furniture should look opulent. Lacquered furniture is a great option. Additionally, opt for materials like mahogany and oak to help you achieve the desired look.
Interior Design Tip #6: Metallic Accents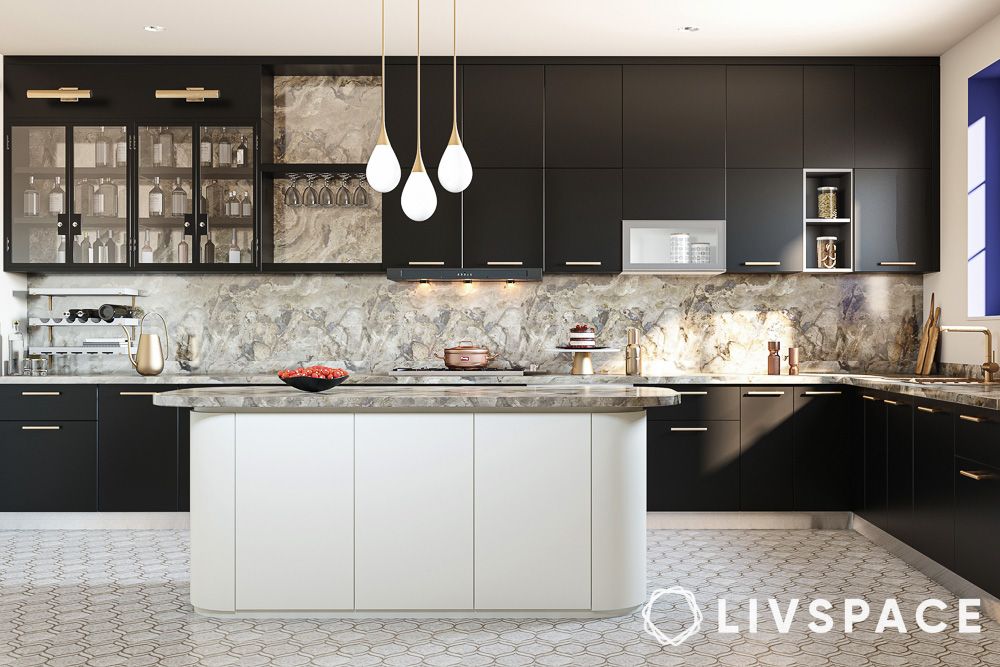 All that glitters is definitely gold, or brass or silver! Metallic finishes are an essential feature of the Art Deco style. However, to avoid going over the top, use metal like gold and brass for fixtures and accents. This will help add a hint of opulence.
Interior Decor Tip #7: Plush Upholstery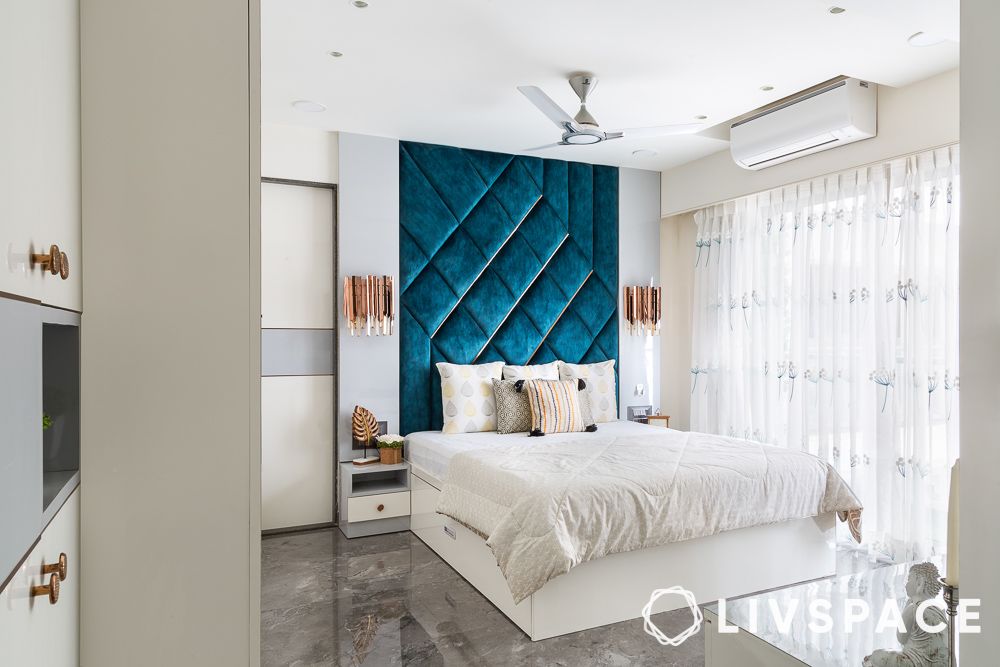 Abhivyakti's interior decor tips include incorporating plush upholstery and fabrics to create glamour in your home. Apart from bold colours, look for high-end fabrics like silk, velvet, faux fur and leather.
Interior Design Tip #8: Use Mirrors in Small Rooms
This simple interior decor trick is an important feature of the Art Deco style that helps in creating a sense of intimacy in small rooms. Additionally, mirrors also help in elevating the glam factor of any room. While selecting mirrors, opt for stepped silhouettes, geometric and scalloped edges, as well as smoked glass.
Interior Decor Tip #9: Opulent Materials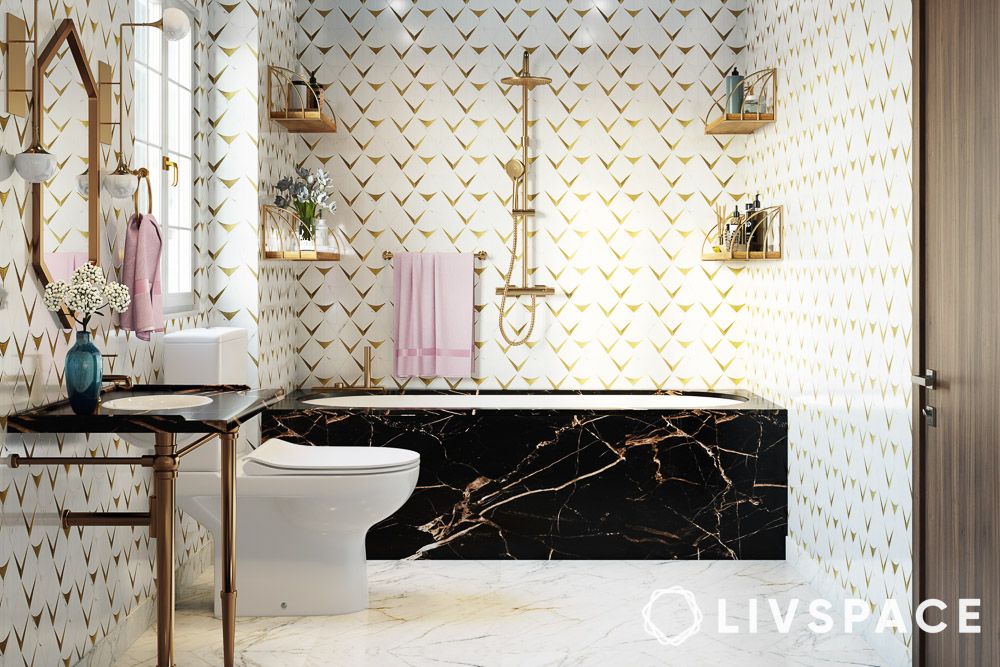 While wood is a common material found in Art Deco homes, you can also find other high-end materials. This includes marble, ivory and glass.
Also Read: 15 Amazing Gallery Wall Decor Ideas and Where You Can Feature Them
Interior Design Tip #10: Statement Rugs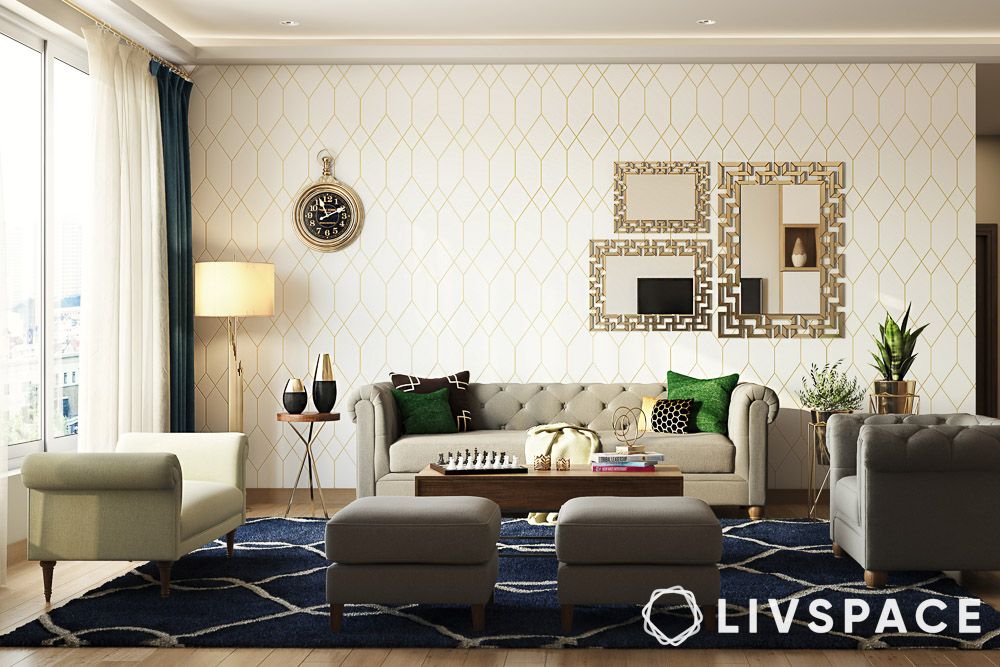 Rugs play an important role in the Art Deco interior design style. They help in adding warmth, depth and elegance to a room. While selecting rugs, choose rich designs, like Oriental florals or bold geometric patterns.
Check out the Livspace modular journey:
How Can Livspace Help You?
Our team of experienced interior designers and stylists can help you design your dream home
We have delivered over 75,000+ happy homes
With 146 quality checks, we promise high-quality materials
We hope you found our interior decor ideas useful! If you want beautiful interiors for your home, then look no further. Book an online consultation with Livspace today.
Disclaimer: All contents of the story are specific to the time of publication. Mentions of costs, budget, materials, finishes, and products from the Livspace catalogue can vary with reference to current rates. Talk to our designer for more details on pricing and availability.