You are right to question why you need to know about the various design styles for home interiors. After all, isn't that why people hire designers who know all about interior design styles and how to use them. But the truth is: only you know which style really resonates with you and your lifestyle. And to actually find out which style you best identify with, you need to understand that design style in its entirety.
Hence, Livspace has compiled a comprehensive style guide that defines the 11 most popular styles among Indian homeowners, the origins of these styles and how best to adapt them to your homes.
#1: Contemporary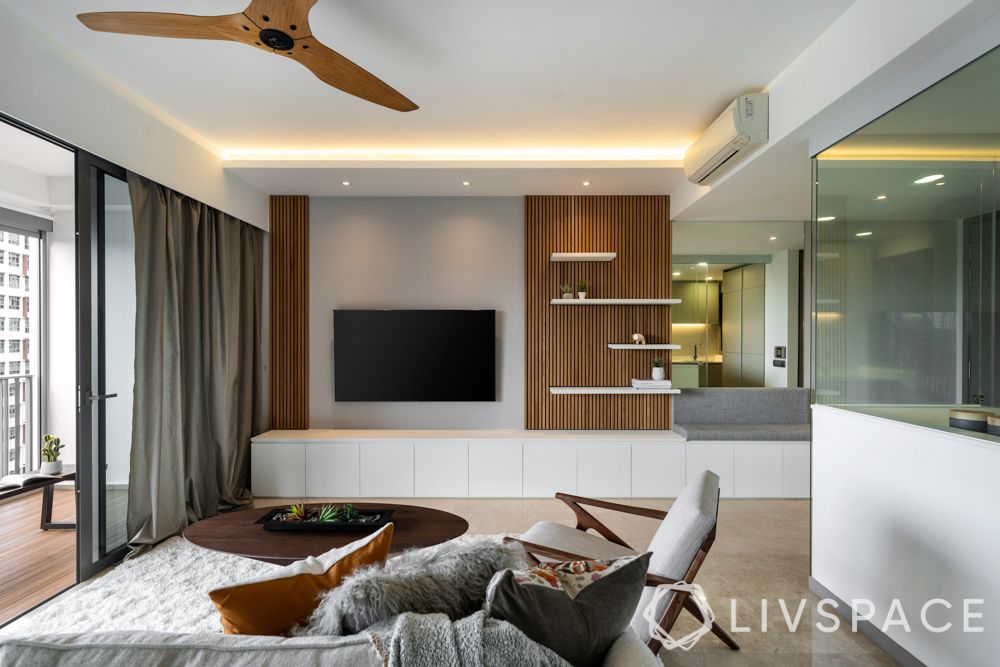 Style Statement
In the context of style, the word contemporary gets used rather loosely. So let's begin by setting expectations right. 'Contemporary' means 'here and now.' What we consider to be contemporary today may change completely in less than a decade. Hence, it would be incorrect to refer to it as a style. It is a macro trend, evolving with the times.
What's Contemporary Right Now?
Currently, when we say 'contemporary interiors,' we mean a home with clean lines, a subtle colour palette, and great priority given to natural light. Sophistication in simplicity sums up this trend
How To Get This Design Styles For Home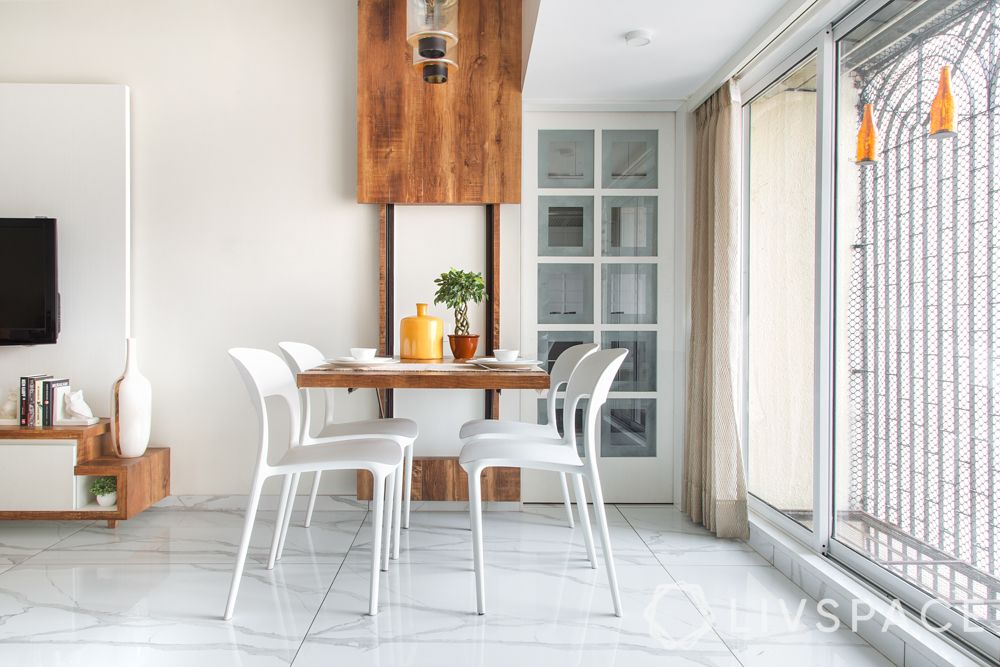 Natural light is vital in contemporary homes, so opt for wall-to-wall windows—French or bay (with seating).
Stick with a neutral colour scheme with a few pops of bright colours for soft furnishings like cushion covers, rugs and throws. Alternatively, you could pick geometric prints.
Texture is key. Opt for statement walls that have minimal wood panelling, bricks or wallpaper with geometric prints.
Maintain a clean design that has straight-lined, functional furniture because that is at the core of contemporary design. Steer clear of bulky pieces.
#2: Indian Traditional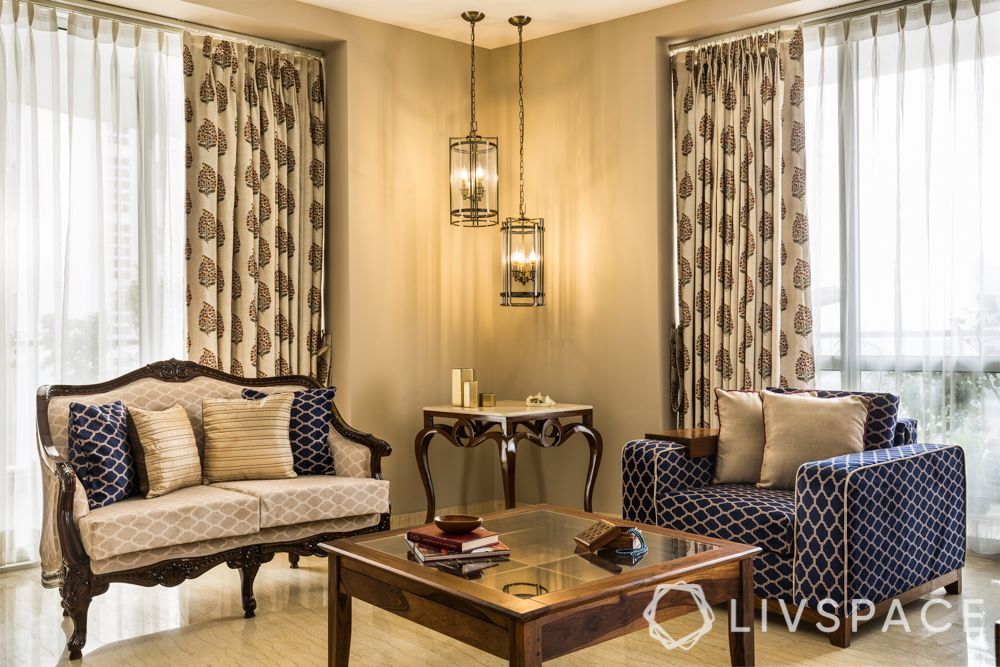 Style Statement
India is a melting pot of different cultures and each of these influence the pan-Indian style of design. So, the traditional Indian style as we know it today, is a potpourri of several regional styles. What remains common is the love of ornate carvings, handicrafts, solid wood furniture and distinctly desi elements like swings and jaalis.
Origin Of Style
To trace the roots of Indian architecture and design, we must look in two very obvious places: palaces and places of worship. Rajasthan has the lead with forts and royal abodes sporting stained glass doors and windows. The influence of Persian design is obvious in Mughal architecture that is best seen in the minarets of and carvings on the Taj Mahal. Down south, we see a very distinct influence of temple architecture in the form of pillars and columns.
How To Get This Design Styles For Home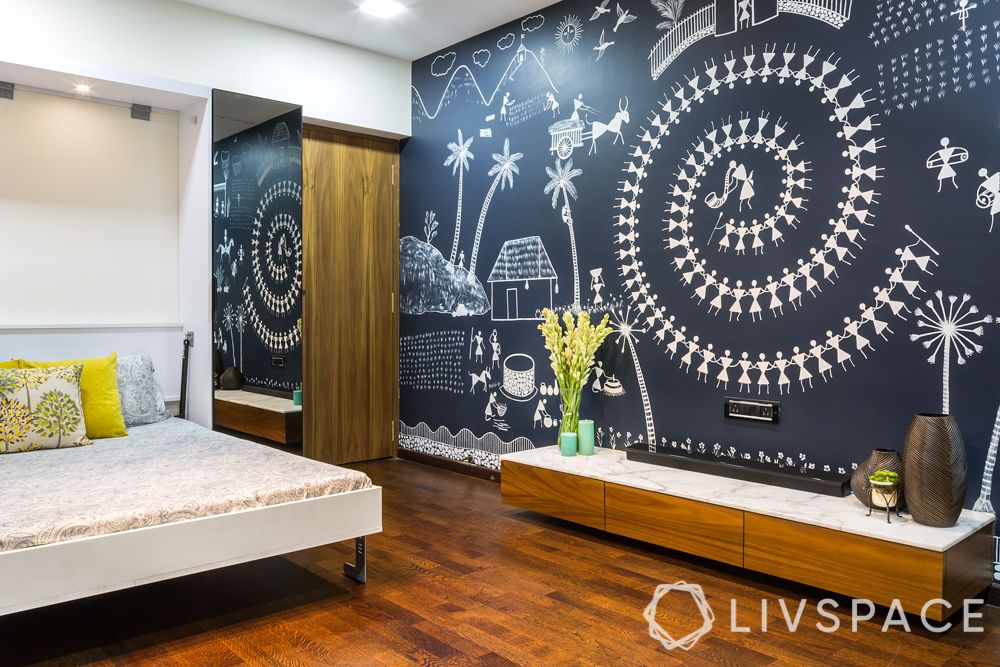 Don't stuff too many statement pieces or large accessories together; use them sparingly.
In the same vein, use colour generously but avoid including too many contrasting colours together. Create a neutral base with earthy tones and use the more vibrant shades as a highlight.
Indians have a soft spot for solid wood furniture and the older it is, the better. So if you have inherited furniture from your family that has beautiful carvings and inlays, touch up these pieces and use them as is.
Handicrafts and folk art items make excellent accessories for an Indian traditional home. As do homegrown sculptures and artworks like the Bankura horse from West Bengal, blue pottery from Rajasthan or Madhubani art from the hinterlands of Bihar.
#3: Minimalism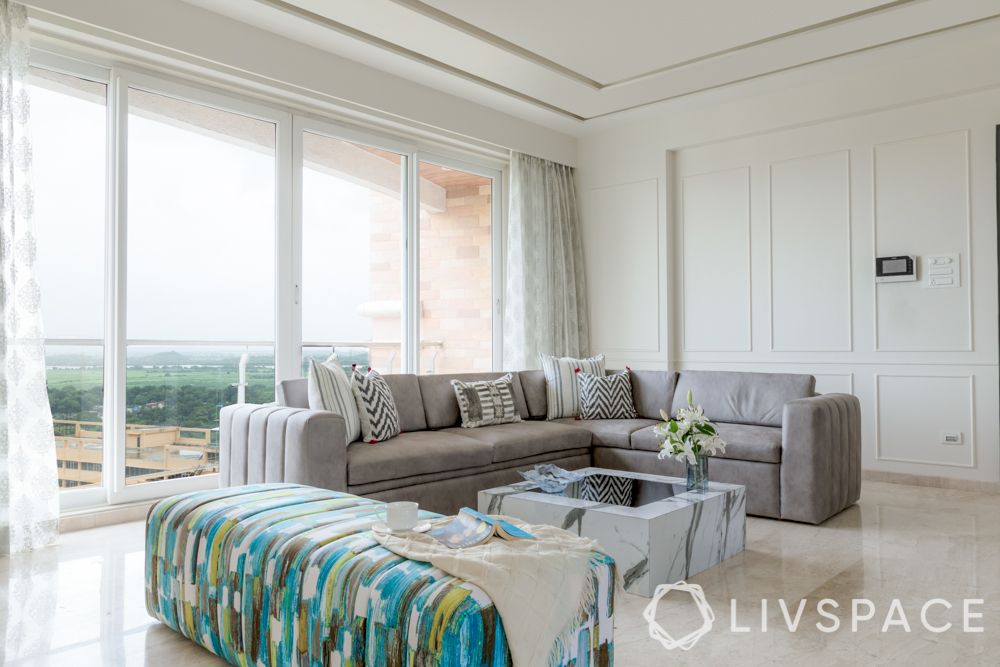 Style Statement
At its core, minimalism is more a set of principles; it snowballed from a style into a lifestyle centred around living with fewer things to reduce distractions. Don't confuse this intent of editing your home with frugality. Though the objects in a minimal home are numbered, they might be, and in fact most often are, of high value.
Origin Of Style
Heavily influenced by the Japanese zen style, minimalism inculcates concepts like 'ma' that stands for empty space and 'seijaku' that stands for stillness. These principles became increasingly influential in the West after World War II and eventually manifested into an American art movement in the 1960s, where it represented a renewed focus on materials. In the Indian context, the style can be interpreted as one that follows the Gandhian principles of stoic simplicity and sustainability.
How To Get This Design Styles For Home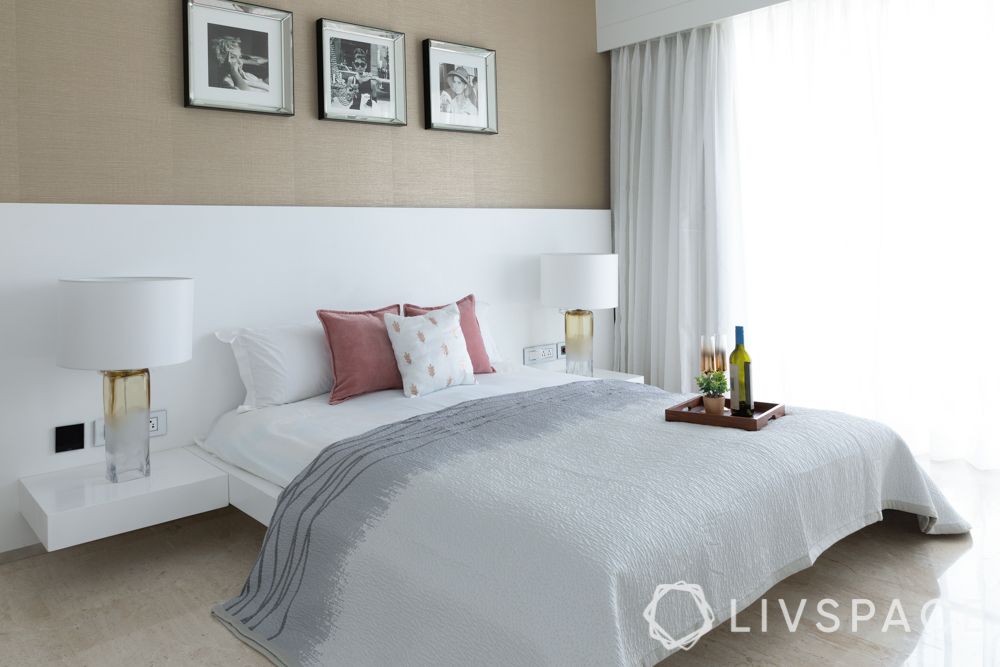 Opt for open layouts. This also makes the space look larger than it is.
We usually misunderstand monochrome to mean black and white. Actually, it means using a gradation of the same colour in your decor, which is common occurrence in minimalism.
Indian homes are typically heavy on storage. And while we understand that need—especially if you want an uncluttered home—we recommend using cleverly concealed options—think under bed or bedside unit storage.
For your material palette, think organic. Incorporate wood and natural indigenous fabrics like khadi, khesh and linen.
Check out this minimal home:
#4: Bohemian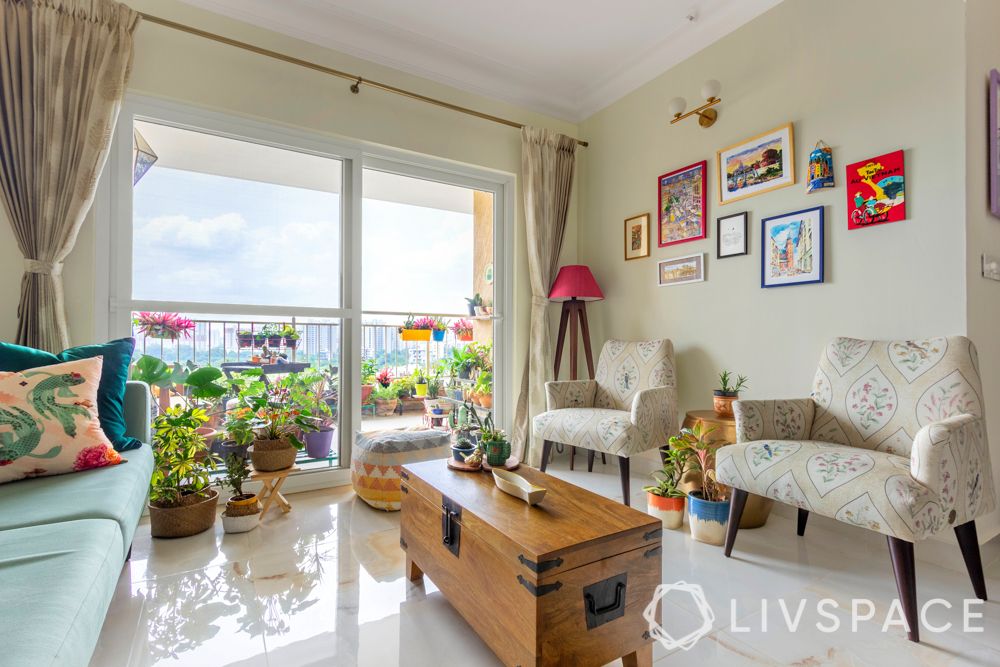 Style Statement
The free spirited bohemian style rings in what we call the 'thrown together' look. For all practical purposes, you can recall the interiors of Phoebe Buffay's apartment (from Friends)! The absence of rules is the only rule applicable to this style. Do we hear the rebel within you cheer?
Origin Of Style
The name 'bohemian' comes from Bohemia, an erstwhile country that coincides with the modern day Czech Republic. This province derived its name from the large population of Romani Gypsies who lived here. Hence, the bohemian style has its roots in the gypsy way of life; think beaded accessories, mystic candles and a bunch of dream catchers!
How To Get This Design Styles For Home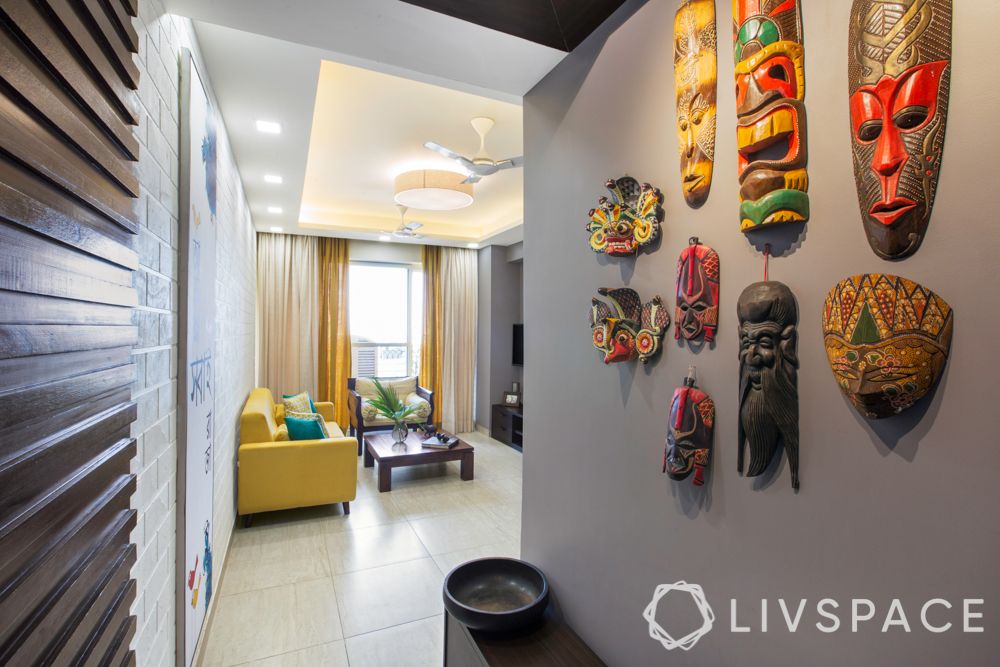 Fill up your home with finds from different parts of the country—Tanjore paintings from Tamil Nadu, papier-mâché from Kashmir and tribal masks and tapestries.
We have a vast collection of patterns too! Think block prints (Rajasthan), leheriya (Rajasthan), patola (Gujarat), kalamkari (Andhra Pradesh)…the list goes on.
Low-seating is again a concept that resonates with our desi sensibilities. We recommend styling your living room like a baithak-khana to be on-point with the boho style.
Indians are culturally inclined to preserve instead of use and throw. Hence, refurbished furniture is something we can easily warm up to. Layer your new home with pieces you inherited from your parents and grandparents.
#5: Art Deco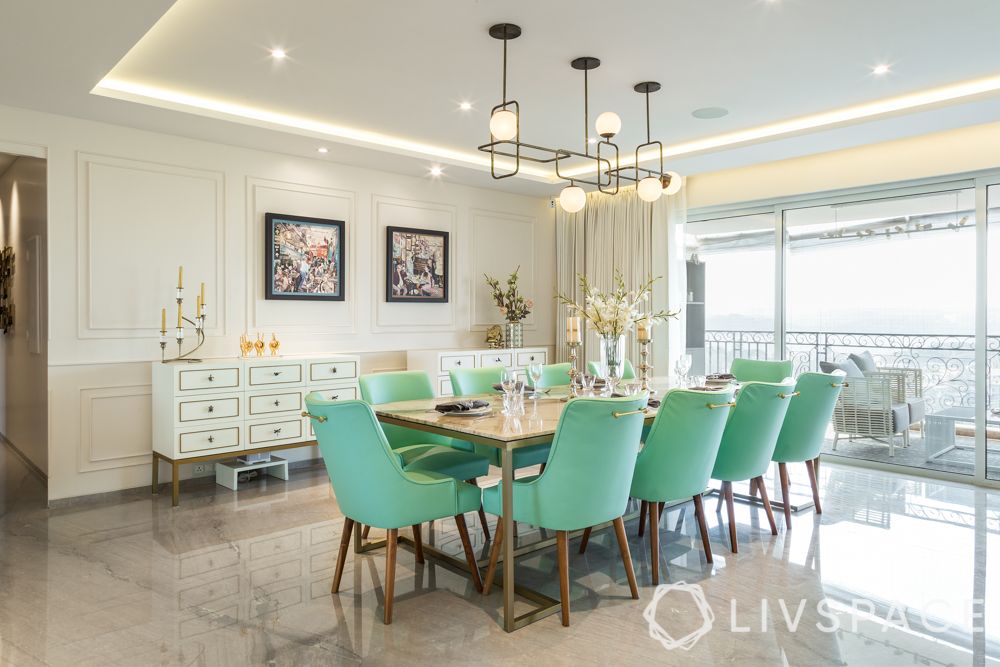 Style Statement
This is a style that is unapologetically bold and luxurious with a taste for drama. Short for Arts Décoratifs, the art deco style invokes opulence with its massive sense of scale and geometry. Its weakness for fine craftsmanship and precious materials, backed by solid design, makes it a very covetable style. If you want an exact image, imagine the great Mr. Gatsby in his epic mansion and you would have captured the soul of this style.
Origin Of Style
The art deco style was born between the two World Wars, when France was looking for something innovative and fashionable to relaunch itself. Its origin coincided with fast-paced industrialization and hence we see the use of new materials like chrome and stainless steel. One of the first truly international styles, it quickly made its way from Paris to Mumbai. Yes, that's right. Our very own Mumbai is home to the second largest collection of art deco structures in the world!
How To Get This Design Styles For Home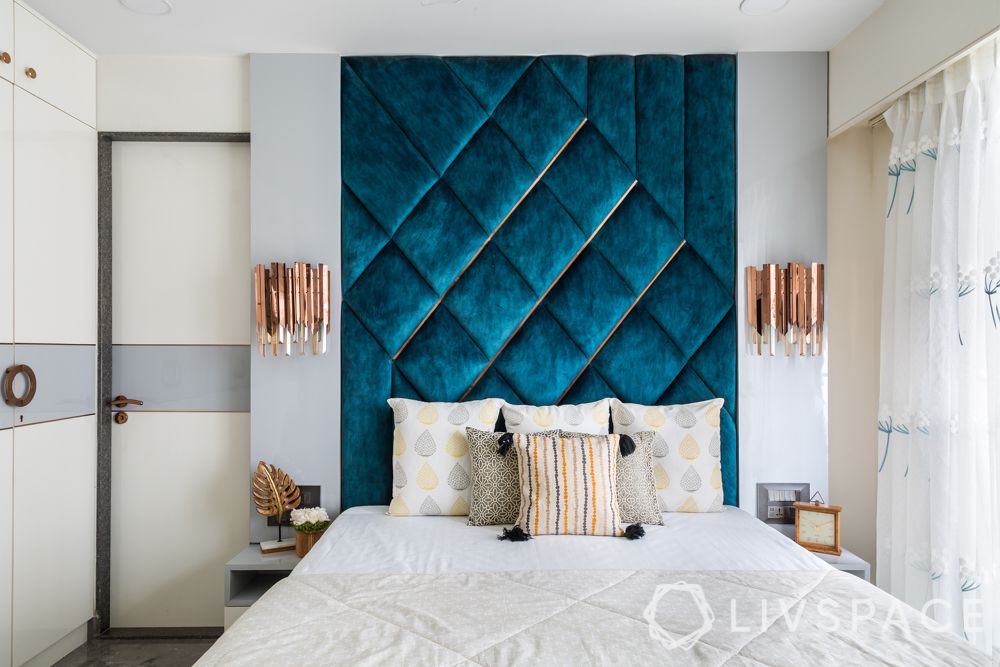 Use deeper wall colours like green or purple to highlight certain parts of your home. This helps build intrigue.
Opt for arched windows or doors to make the space look larger than life.
Planning a false ceiling? Consider bold sunburst patterns. Note: this works if you have tall ceilings.
Looking to add a bit of drama with metallic accessories? Give it an Indian flair with statues and sculptures of deities in bronze or brass.
Create some drama with mirrors; we recommend bevelled and tinted ones for wall panelling.
Pick lighting fixtures with crystals, etched glass and metal plating to add a bit of bling.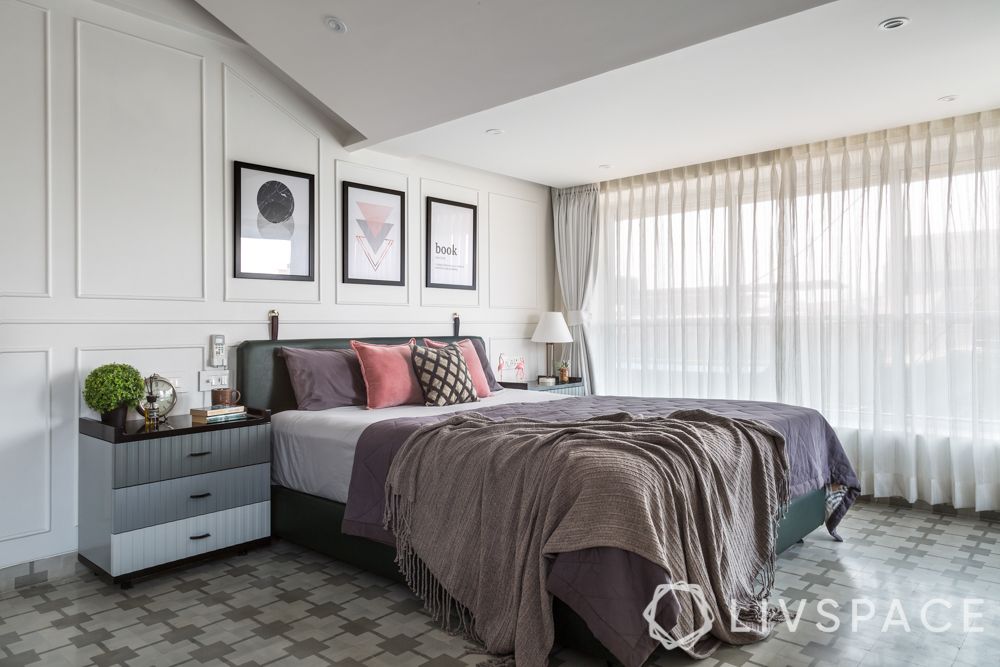 Style Statement
With its white walls, clutter-free approach and love for nature, the Scandinavian style appeals to those who like monastic simplicity in their living quarters. Quite the rage in recent years, it even contributed a word to the Oxford dictionary. 'Hygge'—the Danish term for cosiness stemming from contentment and wellbeing—was added in 2017 and perfectly captures the pulse of this style. It's kind of like the feeling one gets upon entering an Ikea store!
Origin Of Style
The obvious historical reference here is the name 'Scandinavia' comprising Denmark, Norway and Sweden. These countries have a few things in common—extremely cold weather with meagre sunlight, cultural similarities and an unanimous agreement of functional design. After the world was ravaged by World War II and the threat of machines replacing humans was real, Scandinavia took solace in a design that was uncomplicated and close to nature.
How To Get This Styles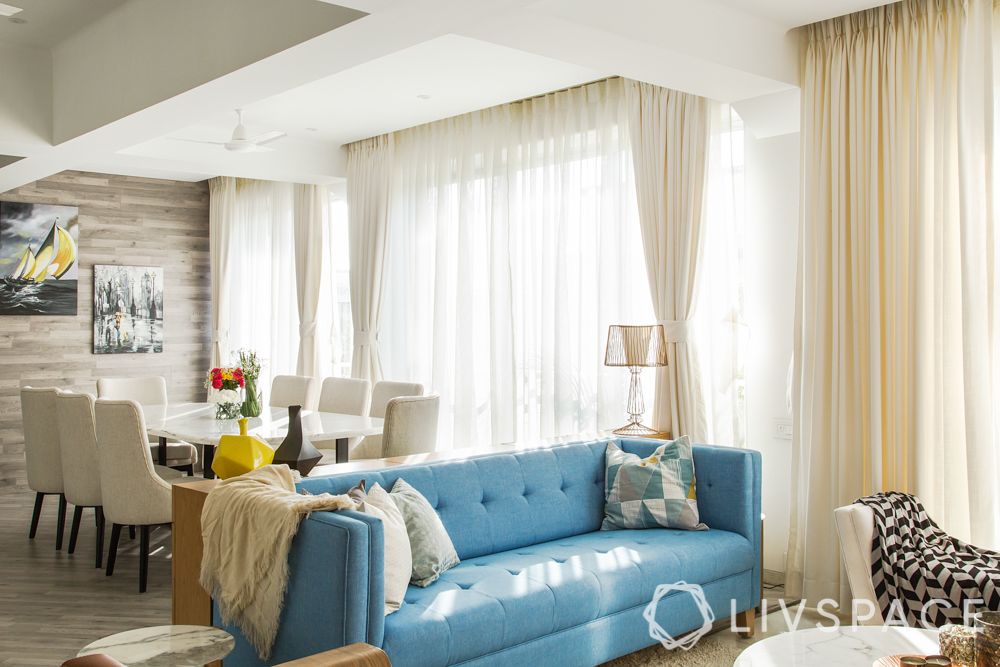 To make the home look more spacious, embrace an open layout bereft of any partitions or dividers.
While it's important to stick to a neutral colour palette, have fun with textures and patterns. Create a feature wall with a brick-patterned wallpaper and introduce monochromatic patterns in furnishings.
Use ceramic vases, scented candles, throws in pastel colours and potted plants to decorate.
Install dual curtains—sheer and black-out. This way you can enjoy the natural light or keep the sun out, as required.
#7: Minimal Glam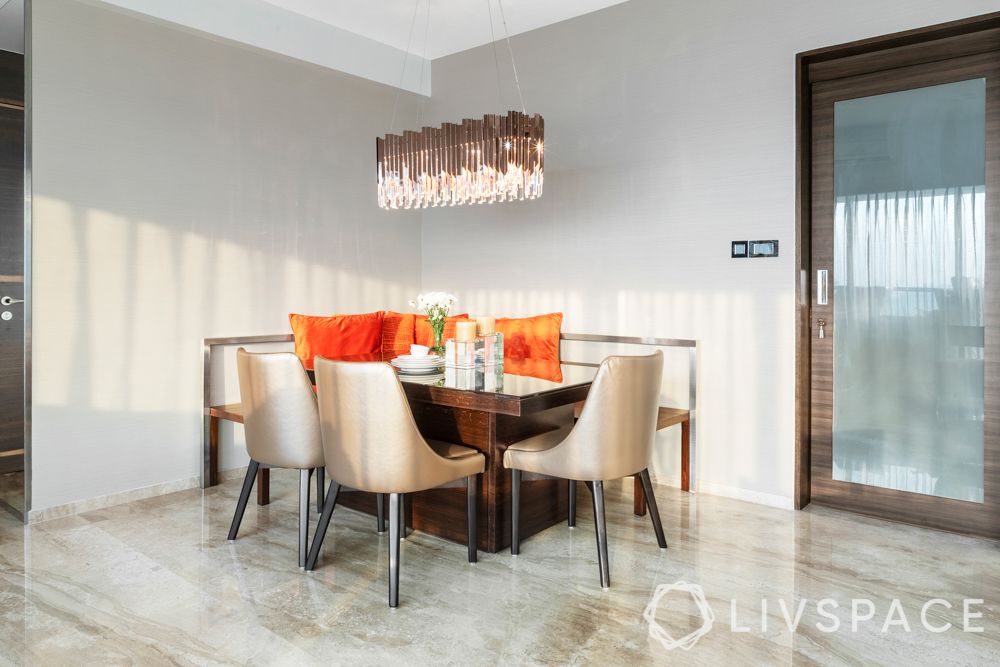 Style Statement
Though you love the sheer simplicity and clean design of the minimal style, does your desi heart long for a bit of glitz and glamour? Try minimal glam, a crossover design style that has no historic origin; meaning it did not evolve as a design movement or get propagated by schools of art. It metamorphosed from a need for plush finishes that go with the clean design of the minimal style. Minimal glam retains the design aesthetics of its namesake—the minimal style—but goes glam in its material choice and accents.
How To Get This Design Styles For Home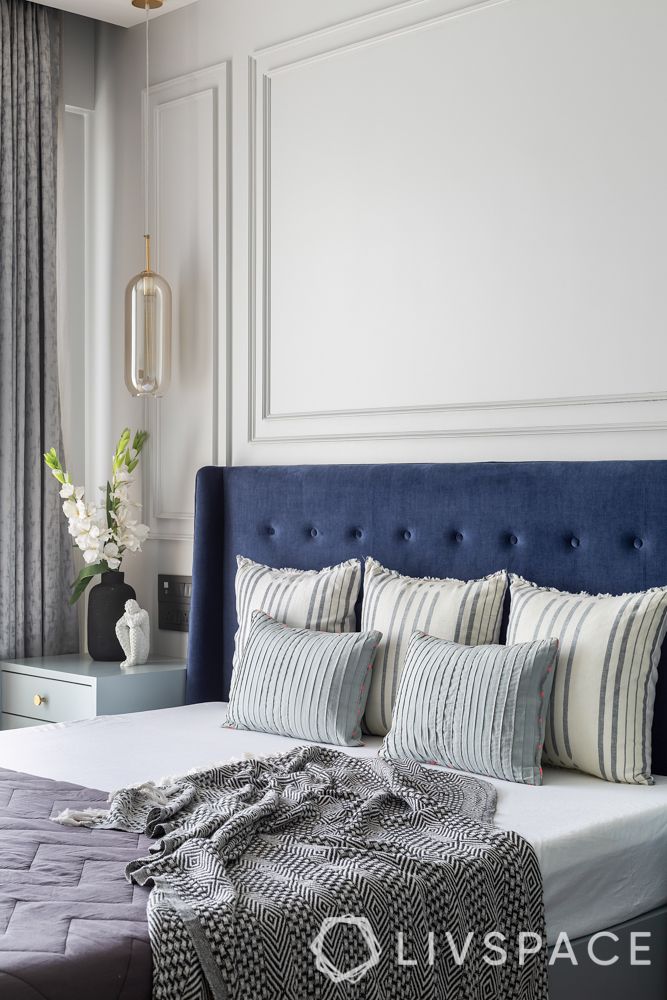 This style is the meeting point of sophistication and luxury. Stick to the basic tenets of minimalism—a clean layout, sparsely placed furniture and no clutter. And then glam it up by using plush fabrics in soft furnishings and metallic accents in accessories.
Keep the colour palette simple, focusing on two or three complementary hues, so that the spotlight remains on the accents and accessories.
Infuse the space with surprising textures such as crushed velvet and faux fur.
To add some glitz, play with side tables and end tables with metallic or gold-plated limbs. Reflective surfaces also add to the sheen of your interiors, so use oversized mirrors and back-painted glass generously.
#8: Mid-century Modern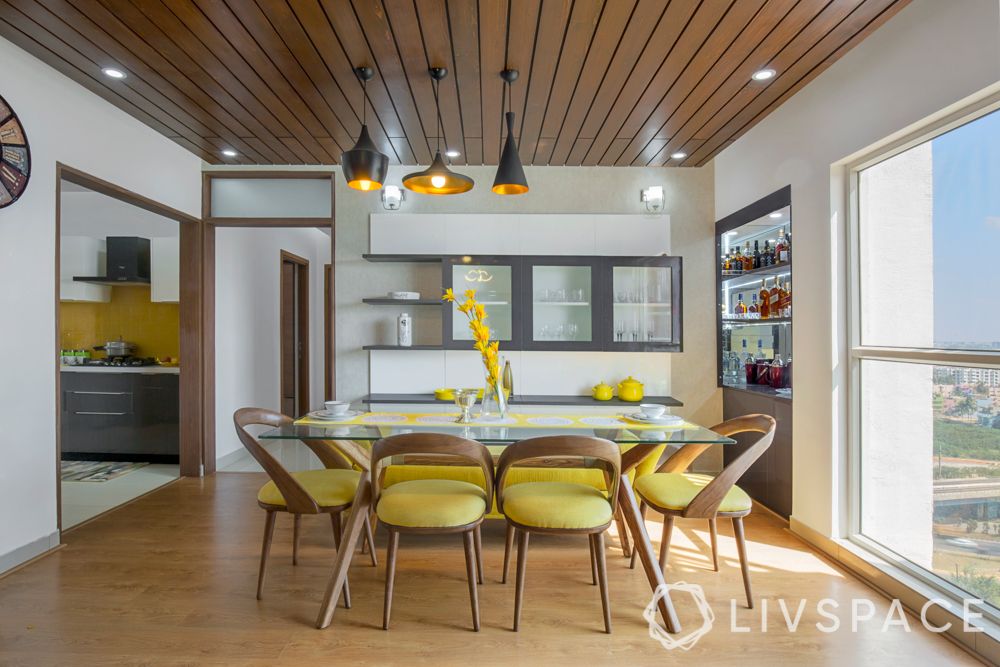 Style Statement
Why do you think this style is called 'mid-century modern'? Hint: there aren't any tricks here! It emerged in the middle of the 20th century, and hence the name. If you like clean lines, uncluttered spaces and organic shapes, this is the style for your home. Don't hesitate to go for it; if this style is still popular after a century, it's not going out of vogue in a hurry!
Origin Of Style
This true-blue American style evolved into its own in the time period between the two World Wars. 1930 to 1960 saw rapid industrialisation followed by urbanisation in the United States. As people moved from country homes to apartments in cities, the need of the hour was a new interior style that would suit compact spaces. Also, there is no hint of elitist tastes in this distinctly urban style.
How To Get This Design Styles For Home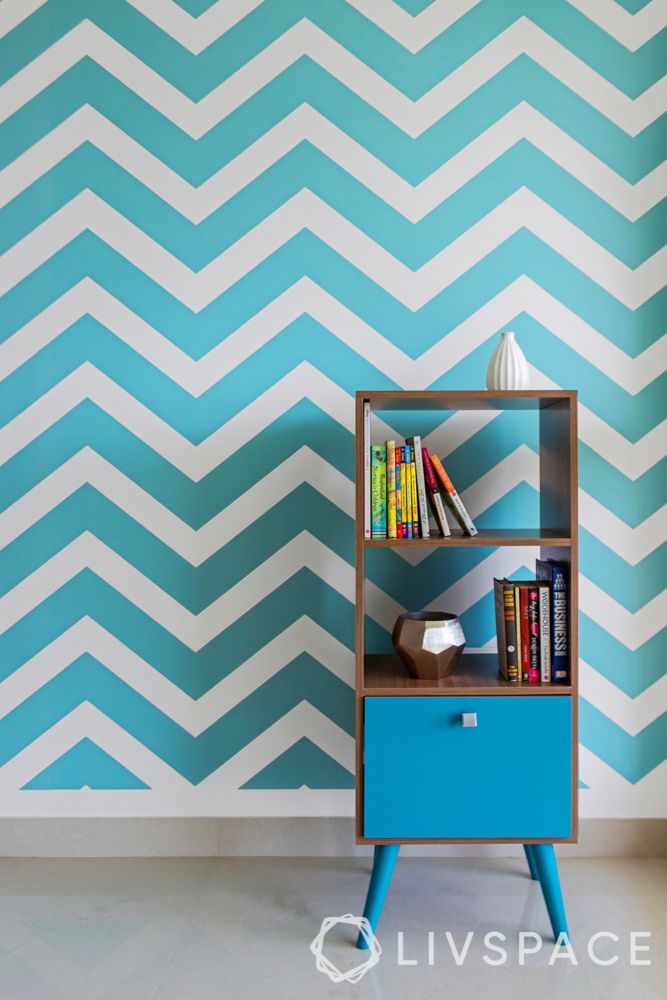 A connection with the outdoors is fundamental to this style. Take advantage of every window and use floor-to-ceiling sliding glass doors.
For flooring, ditch the carpet for cork; this will work wonders in India's tropical climate. Cork has been proven to be antimicrobial and water-dust-and-allergy resistant.
Imagine yourself in Don Draper's (of Mad Men fame) Manhattan pad, that's the look you wanna nail! We recommend working in a home bar—built-in or cart.
Pendant lights and tall arching floor lamps are an underlying sentiment of this style and help add a distinctly urban vibe to your home.
#9: Transitional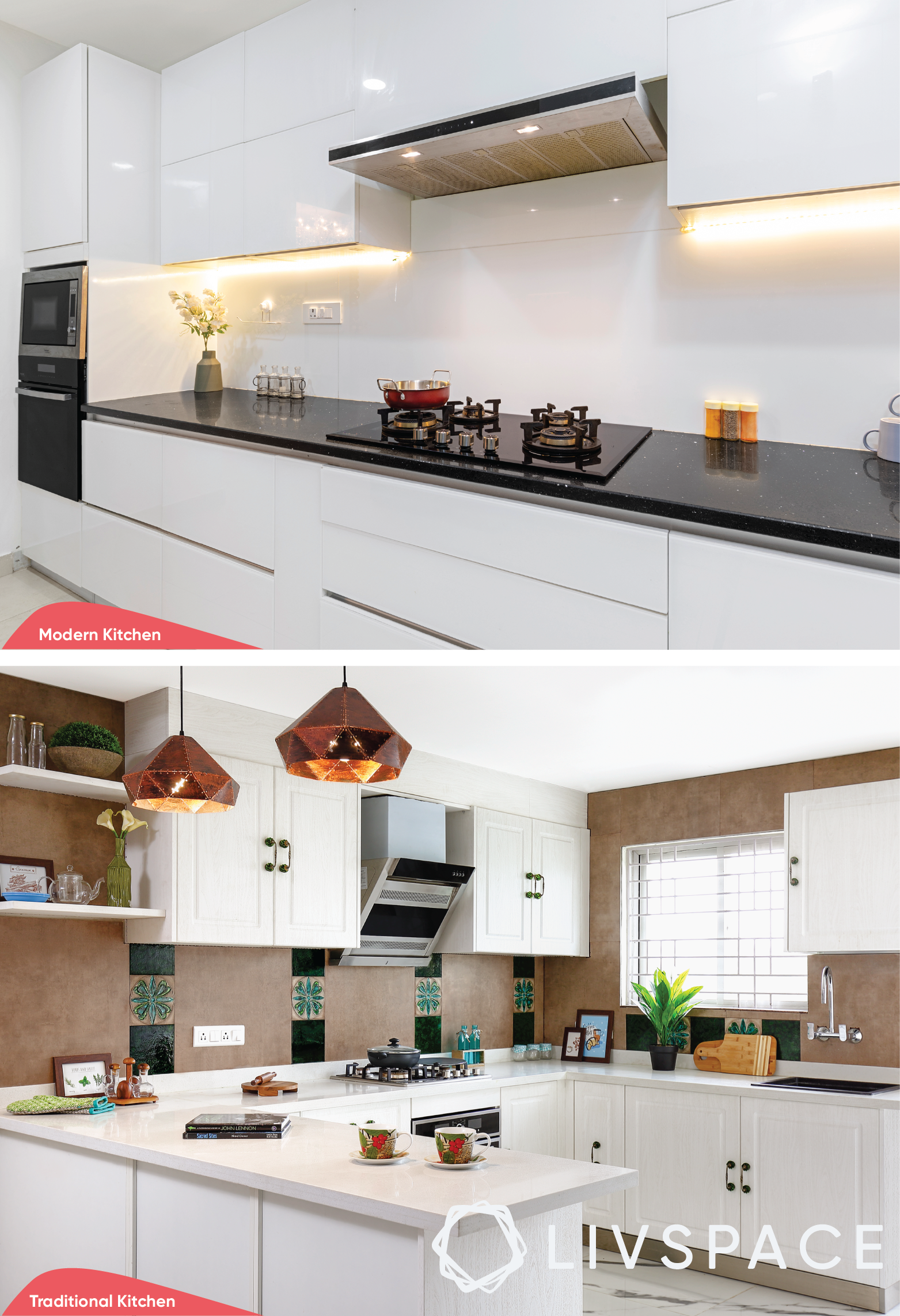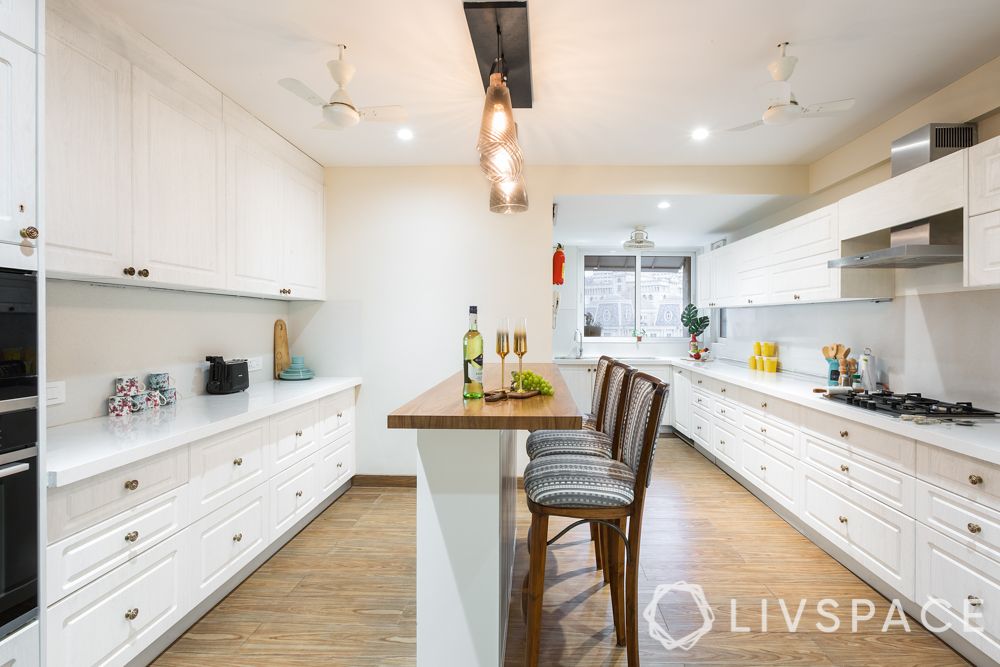 Style Statement
Let's look closely at these three white kitchens. The first is a traditional one with ornamental handles, open shelves and country grooves on the cabinets. The second is an obviously modern kitchen with seamless glass shutters and gola profile handles (handle-less). The third has elements of both; there are no open shelves, but we see country grooves on the cabinet shutters. The butcher block breakfast counter is a blast from the past while the quartz countertop is a modern material choice. This is a transitional kitchen.
As you must have figured by now, the coexistence of the traditional and the modern is defined as the transitional style. It alludes to the 'transition' from one time period to another.
Origin Of Style
Transitional design evolved in America in the 1950s as a reaction to stark modernism. It was an attempt to retain some aesthetic elements of the past by adapting them to modern sensibilities.
How To Get This Design Style For Home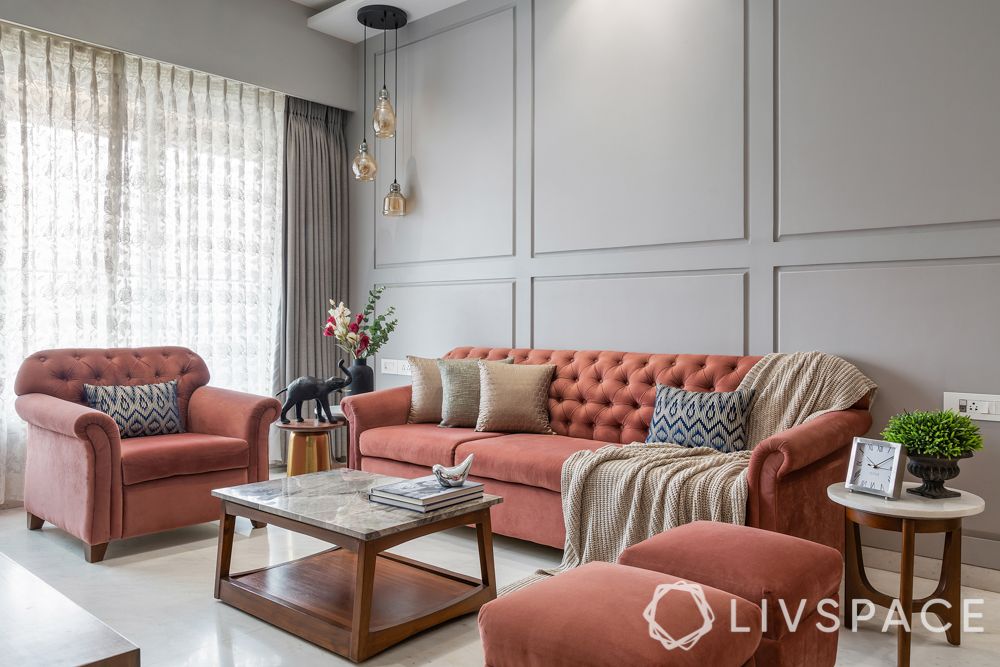 While shopping for furniture for your home, make sure you have a healthy mix of old-new designs. By 'old' and 'new', we don't mean pre-owned or freshly purchased. We mean furniture that fuses traditional and modern aesthetics—think straight lines with gentle curves. The classic wingback armchair makes a comeback in a modern avatar.
When it comes to the design and layout, stick with the modern conventions of clean and straight lines. Be selective when choosing accessories.
Be neutral in your colour choice. But that doesn't mean that you create a flat backdrop; play with subtle patterns and textures to make sure that the eye travels across the room.
If you want to incorporate an artwork, we recommend using one large piece as a statement. That will have more impact when it comes to setting a style precedent.
#10: Colonial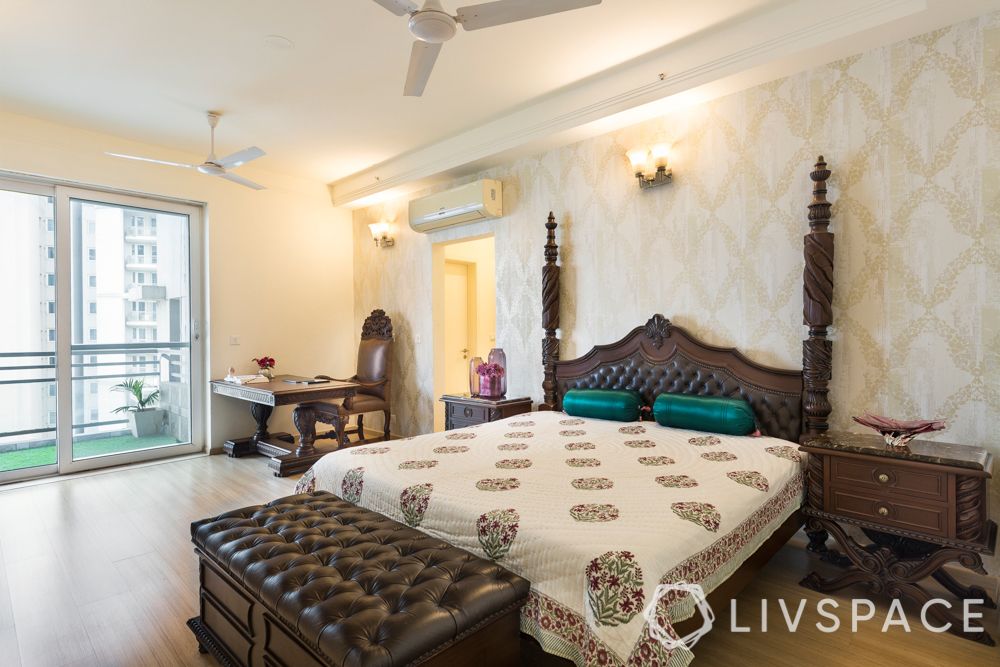 Style Statement
You wouldn't have missed the Chhatrapati Shivaji Maharaj Terminus, also known as the Victoria Terminus, in Mumbai with its towering dome and projecting gargoyles or the Writer's Building in Kolkata, resplendent in its red brick facade. Parting gifts from our colonists—predominantly the British but also the French, Portugese and Dutch—these structures, and many more are emblems of the colonial era. We identify them with swooning arches, tall ceilings, Georgian columns and pearl white walls studded with cross-cultural decoratives.
Origin Of Style
Colonial design is the enduring legacy of the collaboration between the East and the West. When India was colonised in the 18th century, the Europeans brought with them their own style of architecture. But they had to adapt it for the virulent Indian summers and to the materials available indigenously. Tall ceilings and stone interiors emerged as the perfect solution for keeping the heat out. Used to sitting cross-legged on the floor, the concept of elevated furniture was introduced by our colonisers; and we in turn added an exotic twist with our remarkable craftsmanship.
How To Get This Design Styles For Home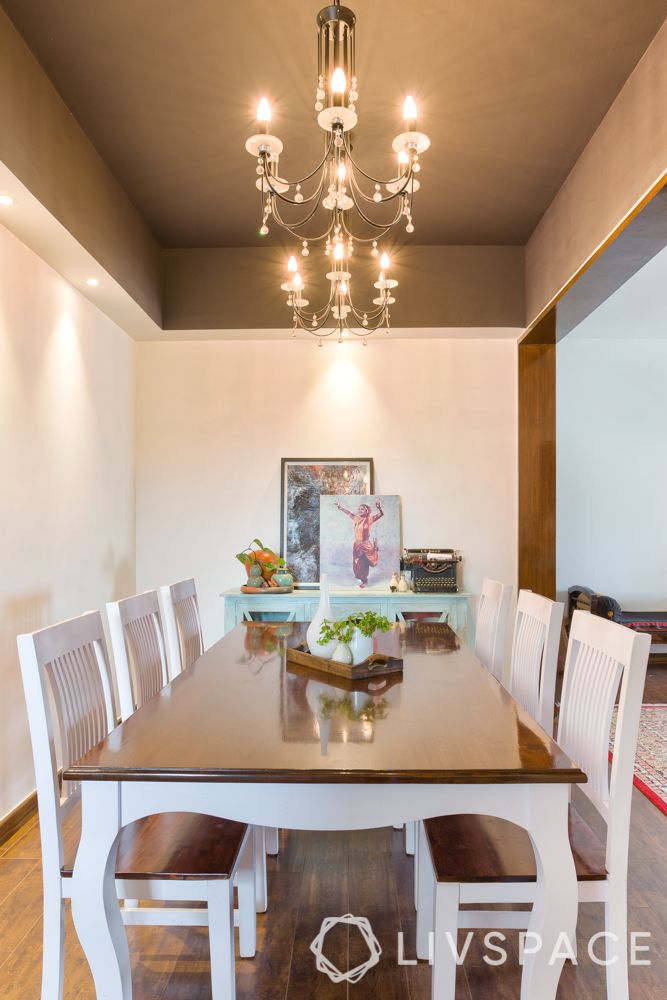 The Indian obsession with dark wood furniture can be attributed to post-colonial nostalgia. To make the most of these deep wooden tones, stick with shades of white or pale colours for the walls. We also recommend incorporating some rattan or cane pieces.
Instead of going for false ceilings that reduce the vertical height of a room, use wooden beams and rafters.
Given the Britishers' intolerance to heat, large windows were crucial for facilitating cross-ventilation. Replicate the colonial feel by installing wooden louvered shutters for exterior doors and windows; they allow the free flow of air while filtering the light.
Opt for statement fans with ornamental blades; the necessity of punkhas really elevated their design in this era.
#11: Eclectic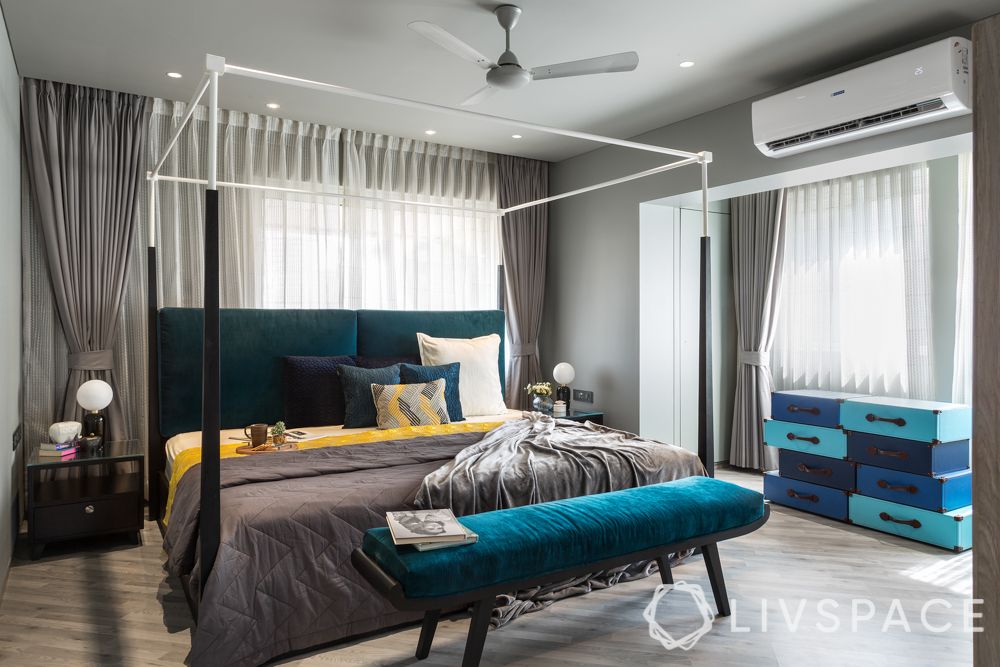 Style Statement
By now do you have a couple of favourite styles? Are you fascinated with certain elements of different styles and want to cherry pick them for your home? Or better yet, do you want to create your own signature look? Because we hear you and we present to you the eclectic style. It borrows from a variety of styles—spanning across regions and time periods—and thoughtfully and very intentionally stitches them together to create a very unique personalised style.
Origin Of Style
The word eclectic originates from the Greek term 'eklegein' which translates to 'to choose'. This thinking came to interiors towards the end of the 19th century in Europe. Historic styles were being reimagined and interpreted in creative ways, leading to a sudden requirement of individuals who were skilled to do so. And that's how the interior design profession was born
How To Get This Design Styles For Home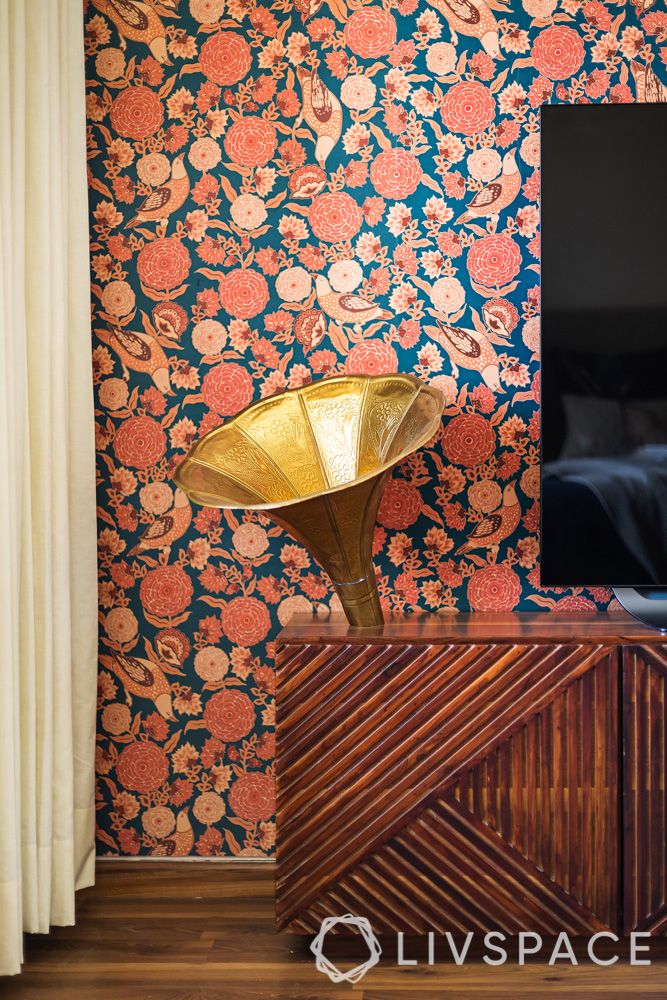 Eclectic is a very important style in the Indian context because we love a good mix of styles. However, don't try this alone at home. You need someone who knows the rules (like an interior designer) in order to break them.
To ensure that the mixing of styles doesn't go out of hand, we recommend choosing one safe neutral colour and a strong accent colour. This way you'll have a non-distracting base, while keeping things interesting with the occasional pops of the accent.
It's ideal for each piece in the room to share one point of commonality—be it the style, colour, material, or texture—with another object or element in the space.
Create a gallery wall with your family's photos or other framed artworks. We recommend mixing the type and size of frames.
If you found this style guide helpful, also explore lessons you need to learn from remarkable Chettinad Interiors.
We like mail! Send us suggestions and comments to editor@livspace.com