Anyone who recognises and upholds the values of timeless interiors might have a bone to pick with the idea of annual trends. In the world of design, however, trends do tend to have significance; because they let us know where we were — and where we are headed. More importantly, they reflect what people are thinking and the larger-world events that may be influencing their decision-making. And often, trends end up becoming timeless themselves, especially when they're indicators of big-picture transformations —like the way the world has radically changed since 2020, and the way people have reacted to uncontrollable external forces. The latest design trends of 2022, therefore, take on some significance as we step into yet another wave of the pandemic.
It is vital to look at the way it impacted our thinking, what we held important and where we want to go. We spoke to architects and interior designers to weigh in on what they thought — and hoped — would trend in design this year. Read on to discover what they had to say!
#1: A Less is More Aesthetic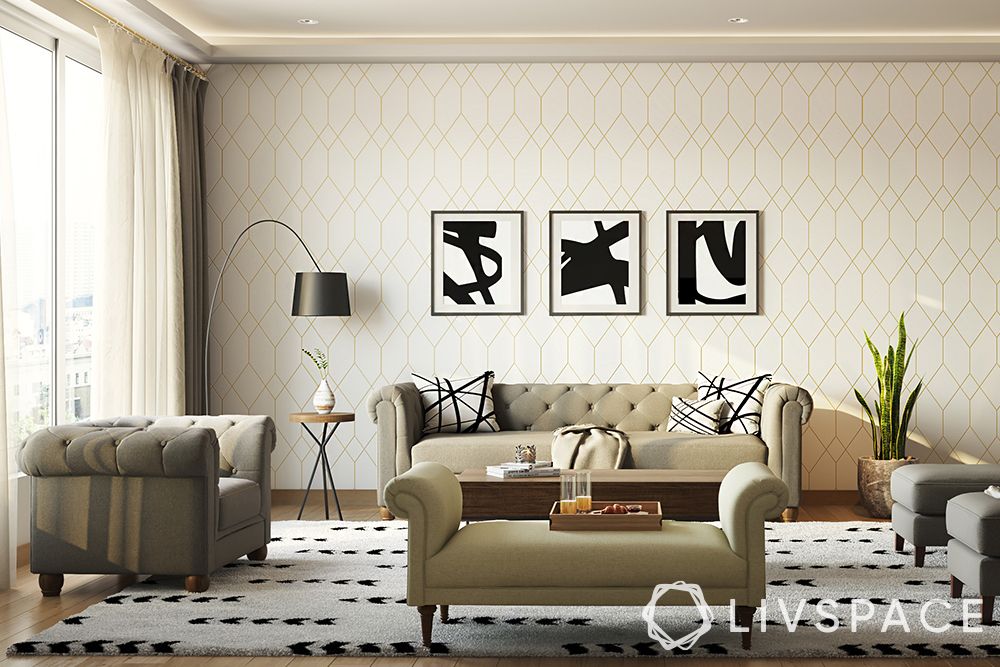 Minimalism, albeit in its warmer, Indian incarnation, will continue to dominate the interior design world. As veteran architect Pinakin Patel says,
Ishwinder Singh Vandal, the director of New Delhi-based Vanbros Home, offers a more in-depth perspective on the kind of minimalism that he believes will reflect in homes and interior design trends 2022.
"I think this is a very regional aspect. For example, in North India, homeowners lean slightly more towards the opulent in style, preferring some quirky element to the clean lines. Largely, homeowners will stick to minimal or modern clean lines, keeping things simple and neat. We see consumers favouring modern styles and pieces. This could be because modern Italian designs have really seeped into Indian clients' design sensibilities."
Tour this minimal home in Bengaluru:
#2: A Nod to Sustainability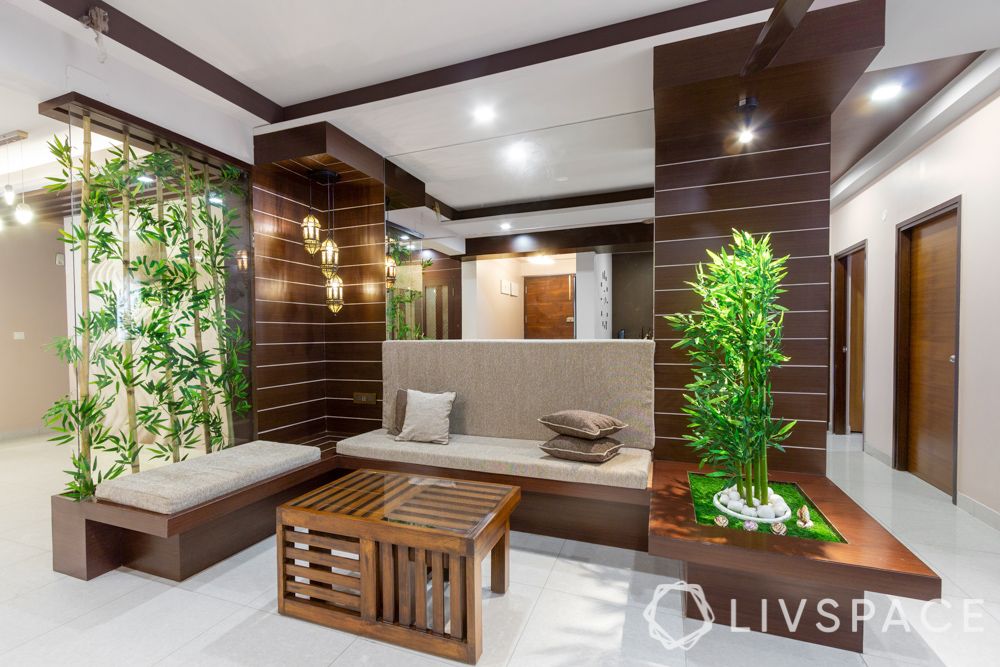 If there is one dominant lesson that the pandemic has taught us, it is the importance of respecting nature, of connecting with the outdoors and mindful design. As such, the latest design trends in 2022 will focus on sustainability. Patel believes that "the popularity of sustainable materials and green interiors will continue from 2021".
Architect Animesh Nayak, the founder of Bengaluru-based firm, Open to Sky, says,
For Mumbai-based interior designer Amritha Karnakar who heads her eponymously named firm, outdoors-inspired interiors will be articulated through the use of natural surfaces.
"Think stoneware, terracotta, marble, and travertine being used across the board. The raw, porous, imperfect nature of these organic materials adds depth, soul and visual intrigue while also mimicking the calming, restorative ambience of the outdoors. This lure back to nature has also sparked an interest in large plants at home."
#3: A Warm and Earthy Colour Palette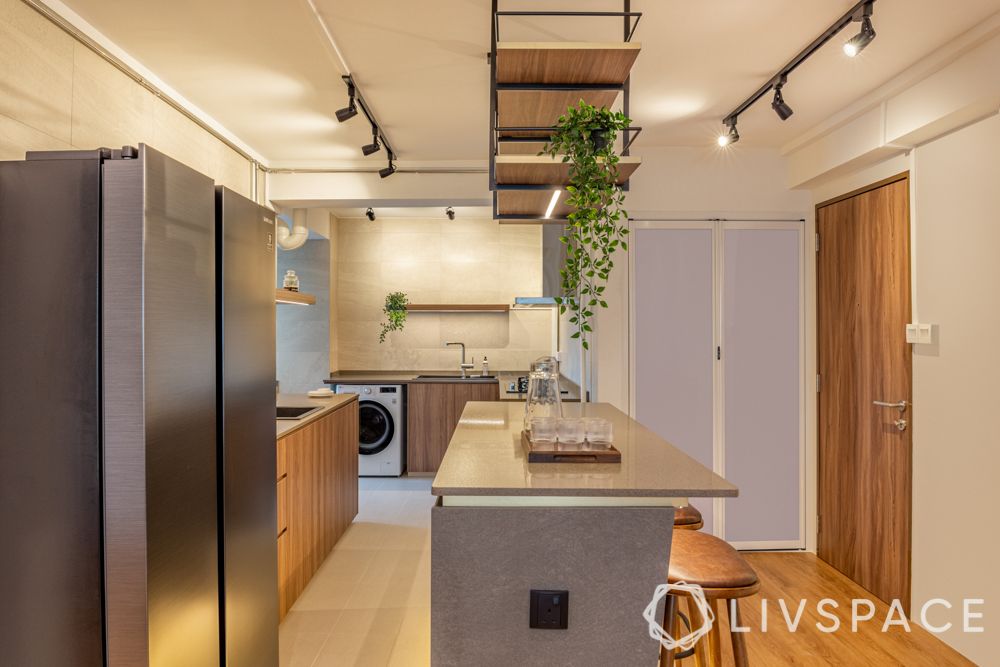 The colours you choose for your house lay the groundwork for the overarching design you're aiming for and this year, it's the earthy spectrum that will gain favour. Karnakar says,
For her, chocolate browns and caramels will be amongst the top design trends 2022 as well as warmer tones in contrast to stark white. "We're using aubergine, green, black and warmer alternatives to white, such as taupe, beige, and cream. Also keep an eye out for earthy colours like blues, browns, and other soothing nature-inspired shades that bring a sense of calm into our interiors."
Vandal, too, seconds the shift to earthy hues, along with "tones like sea blue, cobalt and pastels. With more and more people dotting their homes with plants, I think fresh tones of peaches and blues will complement the terracotta and mustard earthy colours." He also predicts that more and more people will prefer paint over wallpapers.
#4: Exposed Surfaces and Natural Finishes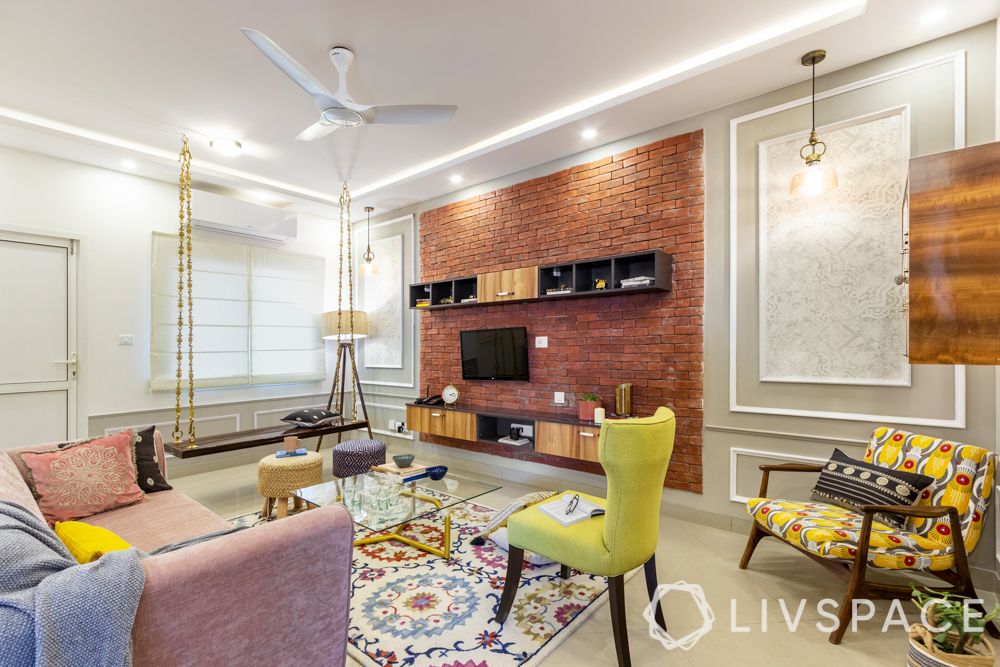 Nature, once again, plays an influencing role in the finishes that homeowners would like to see around their house. As Nayak says,
Vandal sees cement grey or limestone finishes and textured wall alternatives as also being options that homeowners will look into for their interiors.
#5: Experiments with Decor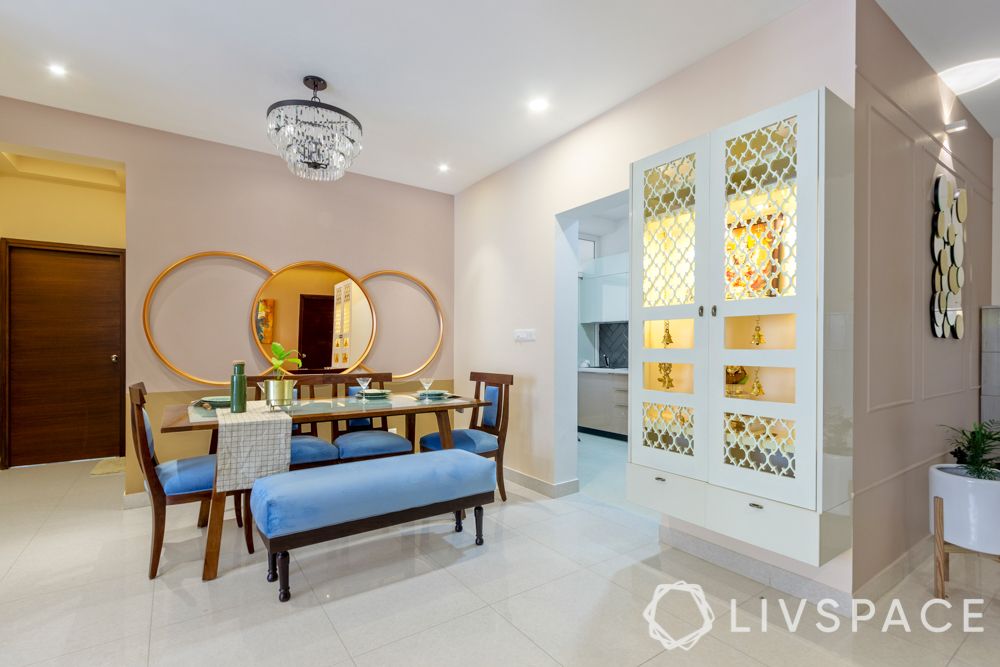 Unique and innovative details that mix styles, showcase crafting techniques, focus on statement centrepieces and create eclectic spaces will be amongst the latest design trends in 2022 to achieve distinctive homes.
Vandal sees this taking expression in the form of muted tones, graphic shapes and natural materials from wood to brass.
#5.1: Fluting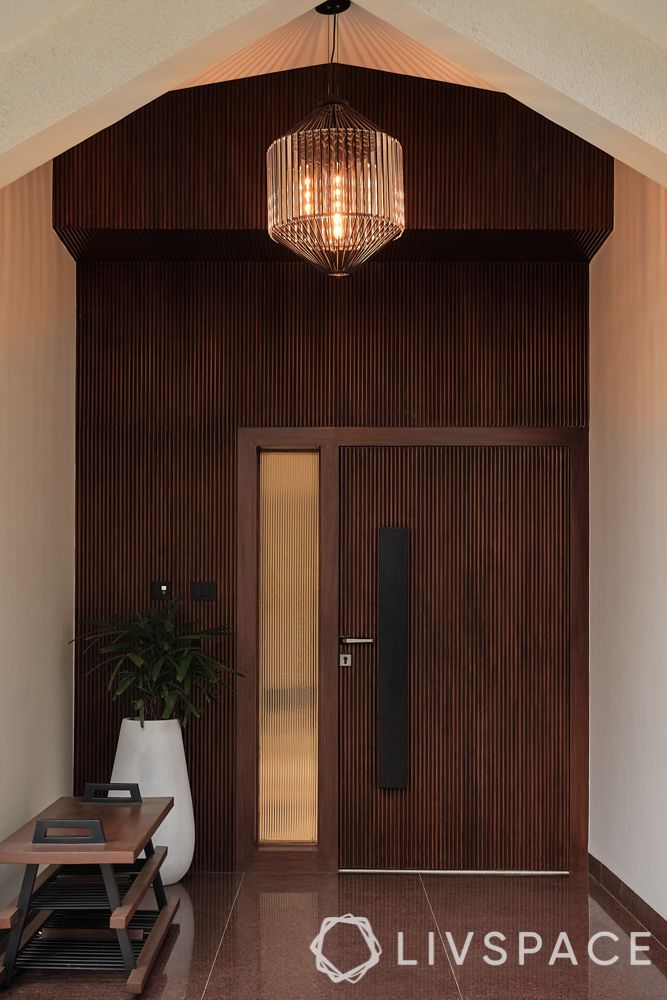 Amongst the top interior design trends, Vandal sees wood as the canvas for some interesting experimentation. "Fluting is going to be an extremely popular trend. This technique will be used to create patterns on surfaces — fluting as wall panelling, on ceilings and even on the floor in the form of grooves, even on furniture."
#5.2: Mixing Styles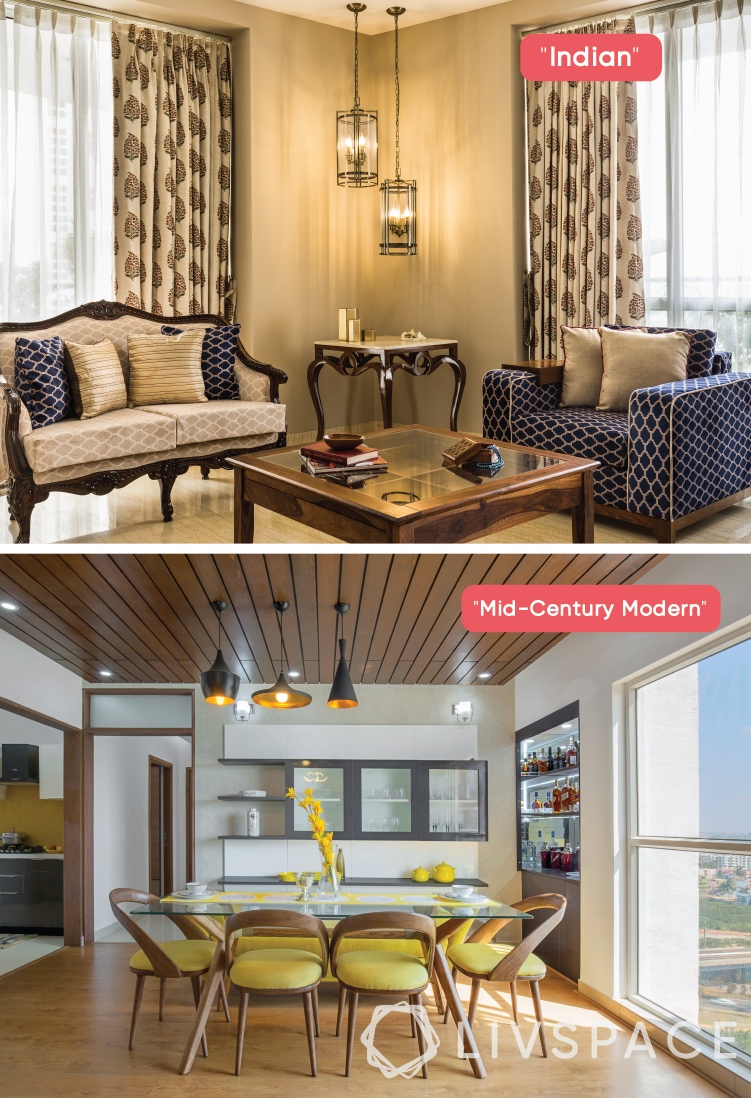 "There will be a fusion of mid-century modern fused with Indian designs. Craft elements and statement pieces will be liberally used. These could be a metal sunburst wall hanging or even a bean-shaped dining table," says Vandal.
#5.3: A Shout Out to Handcrafting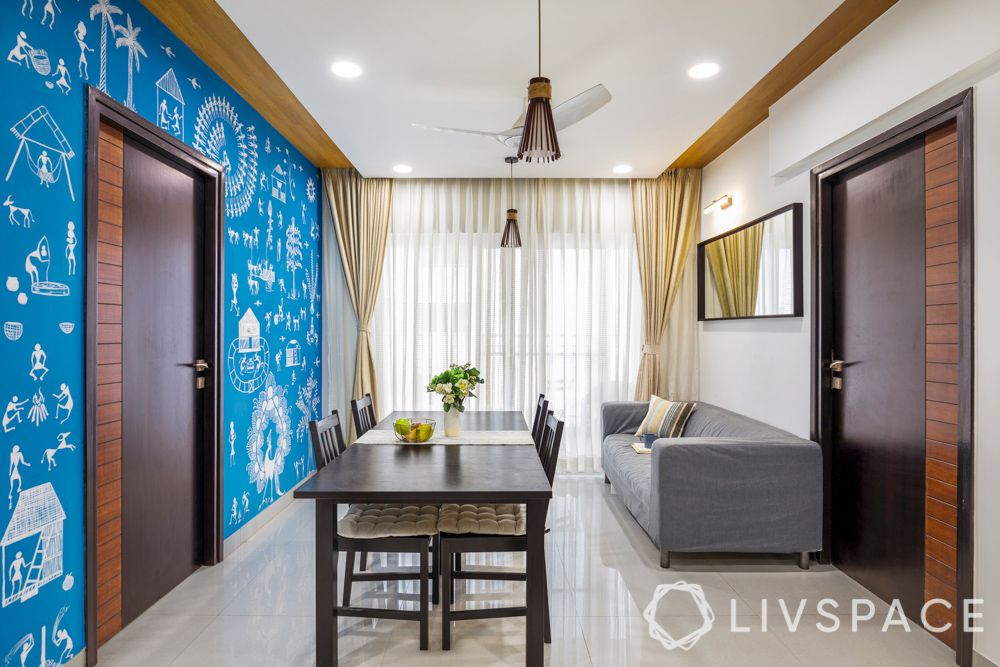 Nayak, on the other hand, offers more of a big-picture focus and hopes there is a movement towards handcrafting amongst the latest interior design trends. "I hope to see more use of the skill of the hand in creating textures and ornamenting a surface rather than just relying on material specification. It could be something as simple as the removal of wall plaster or application of wall putty, and looking at the process as an artistic pursuit."
#6: Clean-lined Furniture and an Eclectic Fusion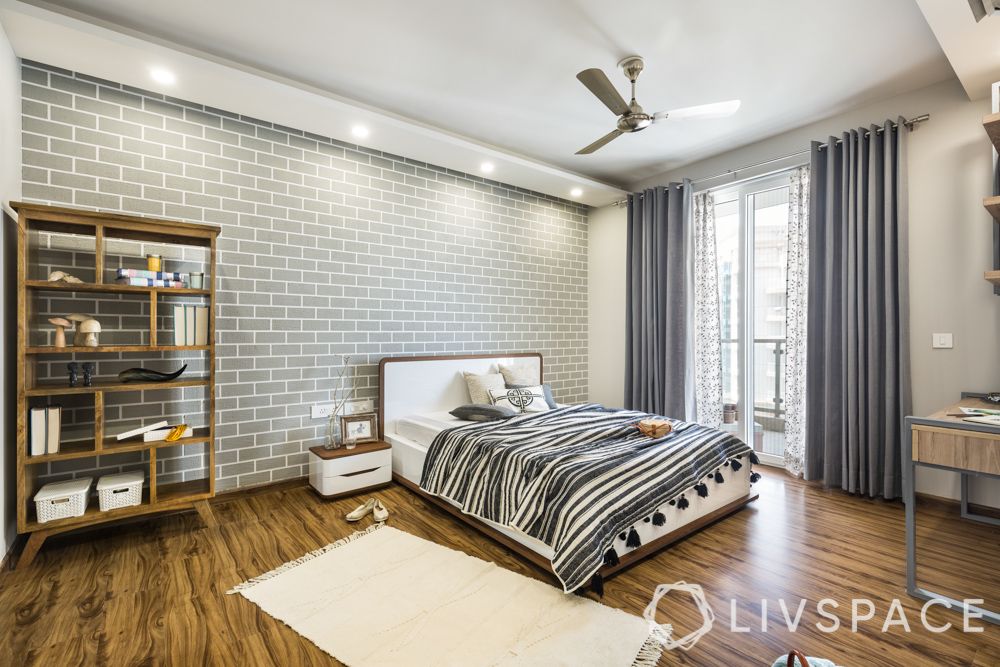 Clean lines, simple symmetries and function over form will be the winning new design trends when it comes to furniture, as will a mix of styles to create eclectic homes. "The desire to have unique things that are not like everyone else's is leading to an increase in mixing materials in furniture design. Fusion is the way to go," says Karnakar.
For Vandal, while the work-from-home trend has come to be accepted as the new normal and functionality is an important consideration when people look for new furniture. "While it has to rank high in its utility but it need not look bad or out of place."
#6.1: Loose Furniture to Make a Statement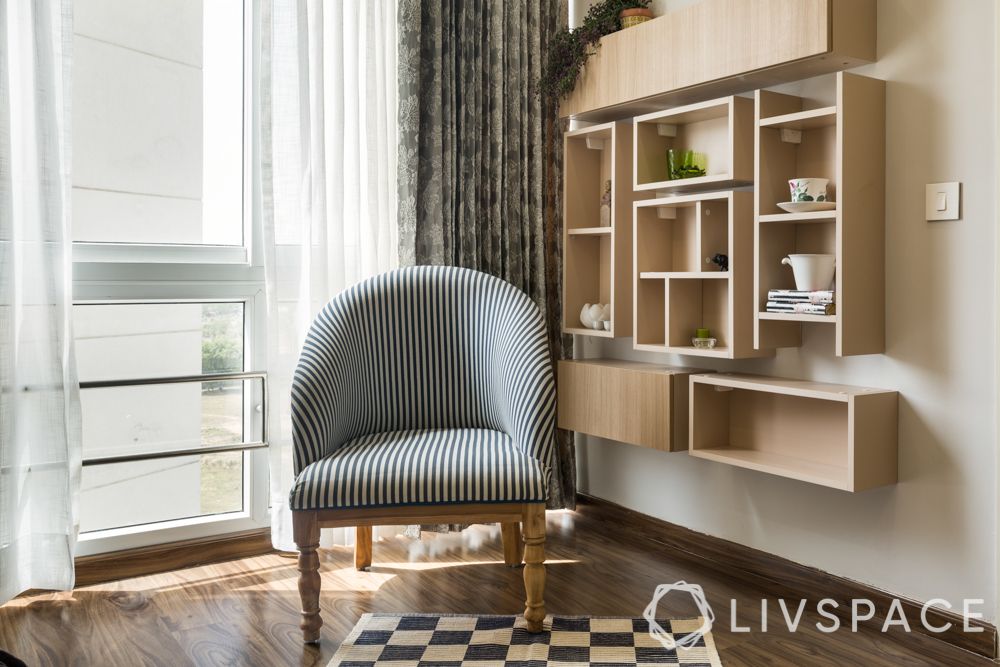 Rather than opting for set pieces and crowding up their spaces, Vandal sees homeowners focusing on loose furniture pieces that will amp up their home without cluttering it. "Every piece of furniture is being carefully chosen. People are minimising with statement loose furniture, which has character and doesn't just merge with the interior shell."
#6.2: Bringing Back Lost Forms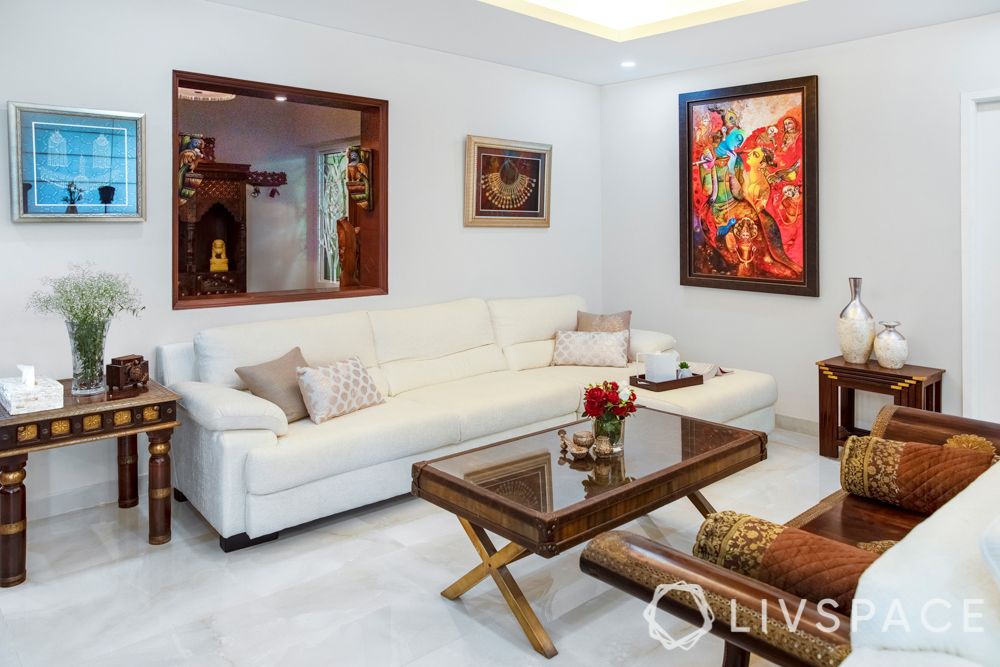 Karnakar views this aesthetic for latest design trends in 2022 through the lens of nostalgia. "The trend will lean towards incorporating reworked vintage finds and heritage furnishings into the home, "By repurposing the old, the damaged, the jagged into something new, we're reducing our footprint while bringing a rich sense of history and spirit into a space." That, combined with locally made custom furniture pieces, is where furniture choices are headed.
#6.3: Innovative Additions to Create Multi-purpose Rooms
According to Karnakar, people will plan their spaces better this year, given the work-from-home trend showing no signs of waning. "Think dining rooms walls lined with wine storage or books, guest rooms fitted with desks, bedrooms equipped with exercise equipment. As people spend more time in their homes, they expect the spaces to work harder for them."
#6.4: Consoles Making Their Presence Felt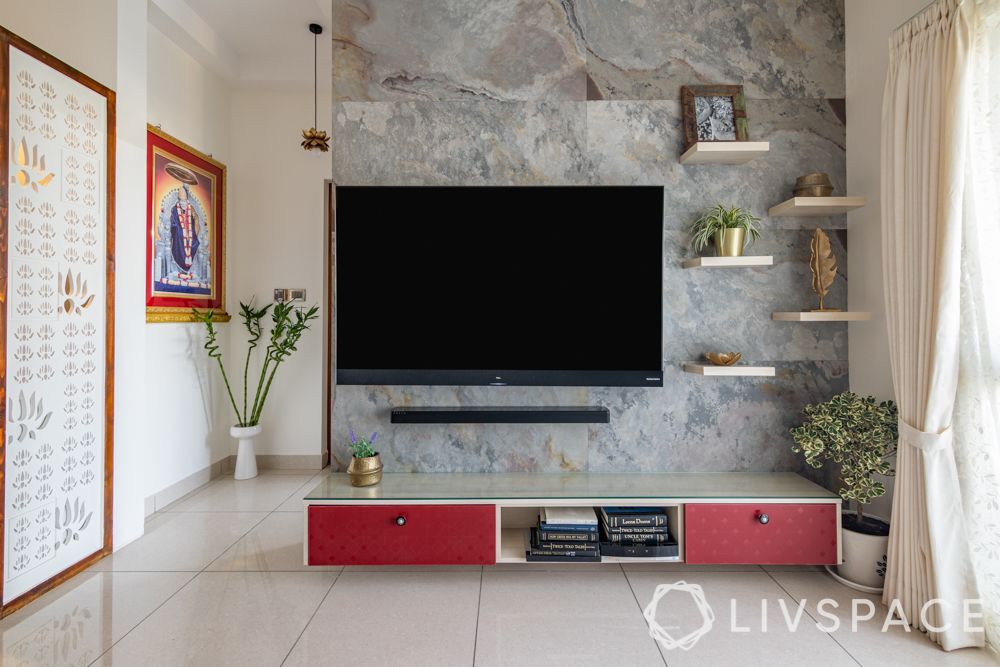 As far as specifics go, Vandal believes consoles, as popular as they have been, will transform. "They will now move from being utilitarian to statement pieces. Their placement is also now going to be more unconventional; like placing them at the entryway to the house or in the dining area."
#7: Smart Homes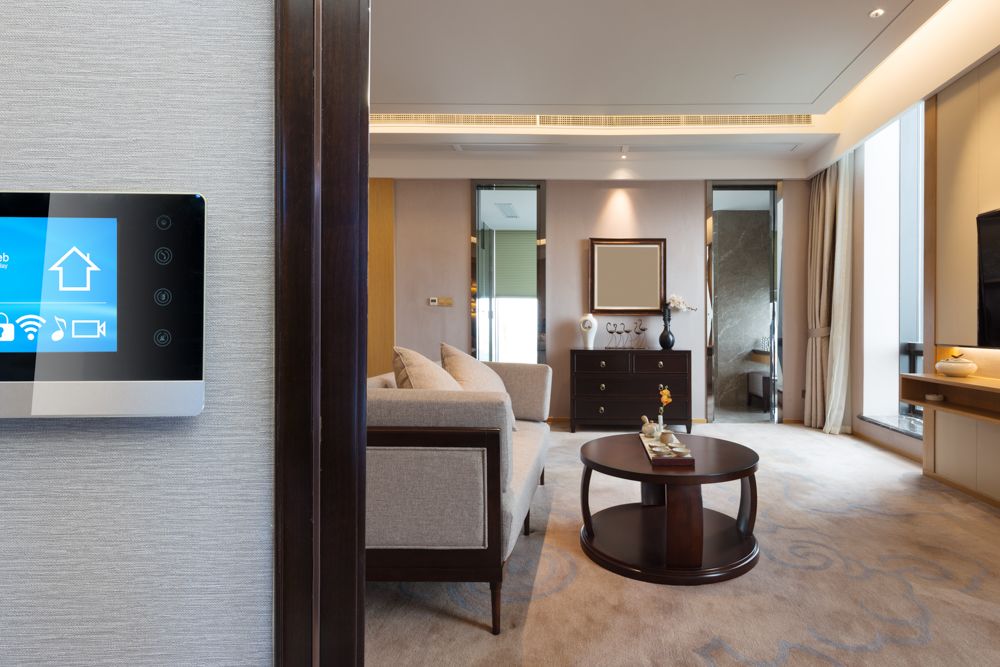 In this rapidly high-tech world, technology has made rapid inroads in interior design too. This is going to move at a faster pace this year.
This was an insight into what architects and interior designers were looking at when it comes to latest design trends. We hope this helps you plan your space better, incorporate elements that you think you need or want — or simply give you design goals for 2022!
How Can Livspace Help You?

We hope you found our ideas useful! If you want your home to be just as beautiful, then look no further. Book an online consultation with Livspace today. Delivering safe home interiors has been our No. 1 priority. Click here to find out how we are delivering interiors following all safety protocols.
We love hearing from you! Write to us with your comments and suggestions at editor@livspace.com