Bengaluru, that was once Pensioner's Paradise, is now the Tech Capital of India. The city has welcomed hoards of young techies to the IT hub in its bosom. And many among these techies have made Bengaluru their home. Be it the great weather that everyone raves about or a plethora of job opportunities, the city is a favourite for people to buy homes and hence, look into the latest home design ideas for doing their interiors.
Due the IT boom, the profile of a typical homeowner in the city is very different from the rest of the country as are the latest home designs. In Bengaluru, Livspace caters to young homeowners, who are usually buying their first home. They are tech-savvy, and hence, thoroughly informed. This lot comes armed with mood boards from Pinterest, making it much easier for designers to visualise their homes. The young working population is also more open to experimenting with the latest home designs and materials. But what defines them best is an inherent drive towards functionality, which they seek over aesthetics.

Having defined the prototype of a Bangalorean homeowner, let us take you through the latest home design trends that the city is crushing on.
Latest Home Design Trend #1: What colours are Bangaloreans loving?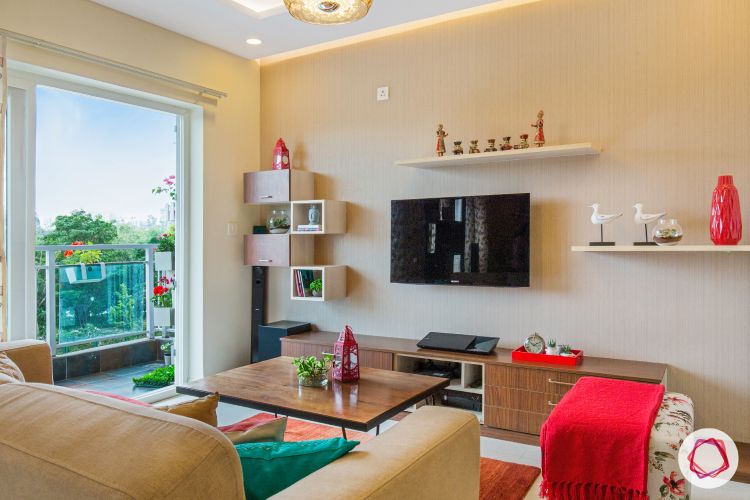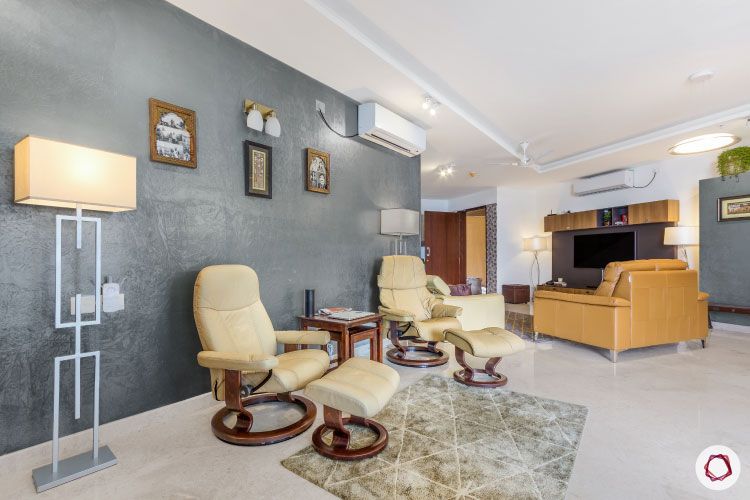 It is common knowledge that the IT industry, a mass employer in Bengaluru, is synonymous with on-site projects. Thus, the techies often travel overseas; while they live abroad, they tend to imbibe a taste for minimal interiors and European colour palettes. So when they return to India's very own Silicon Valley, they opt for grey and white colour schemes. Their choices also revolve around warm neutrals that has a global appeal.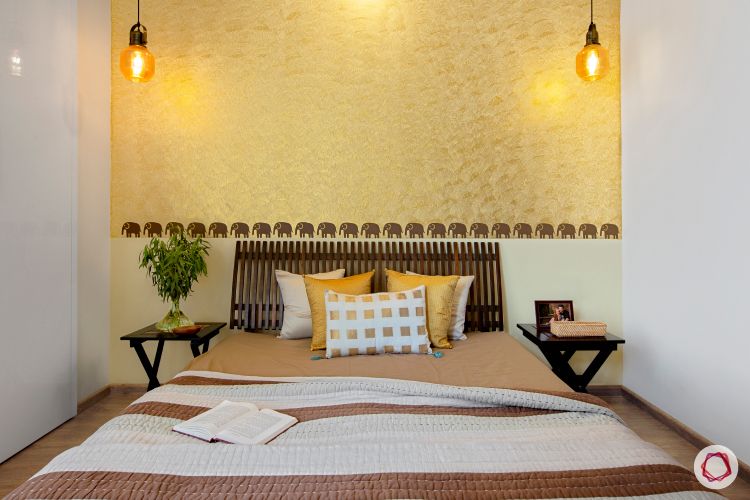 Speaking of colours, those that wish to highlight their homes often use textured paints to do so. Thus our latest home designs for the city include textured paints, especially those with a metallic glint. Livspace interior designer Charul Lodha said, "Our clients only want some walls and niches in their home to stand out. Metallic tints is a new fad in the city for highlighting walls."

Latest Home Design Trend #2: What kind of kitchens are popular in the city?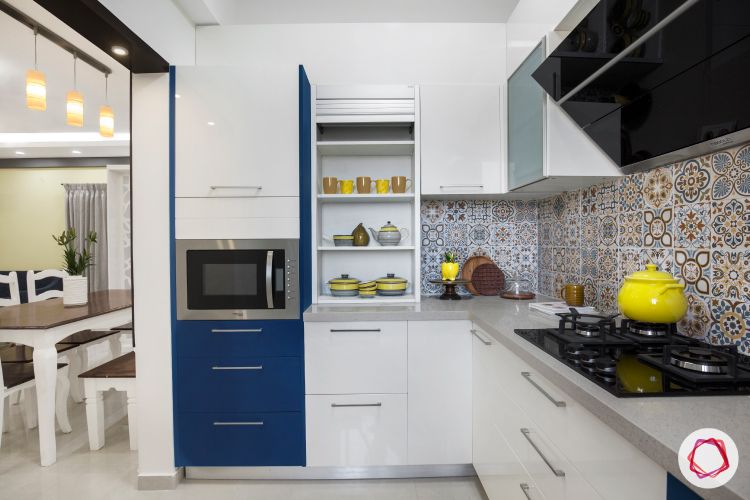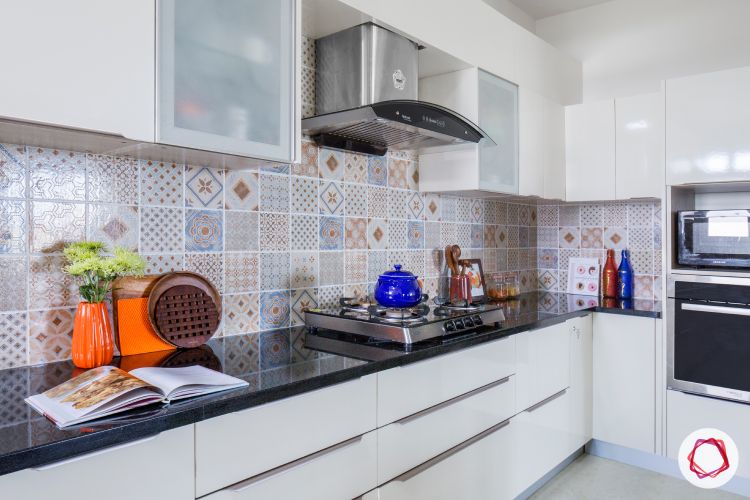 The owners of Livspace homes in Bengaluru are a young bunch; they are bored with typical kitchen designs and materials. Our interior designer Anjali Murali told us, "Two-toned kitchens are the 'in' thing now. Usually, people opt for white-grey or white-nuetral colour schemes where the wall cabinets and the base cabinets are of two different colours." We have also noted that Moroccan tiles are a rage among the city's young homeowners. Mostly, these tiles with vivid and intricate patterns are used to highlight certain zones in the kitchen.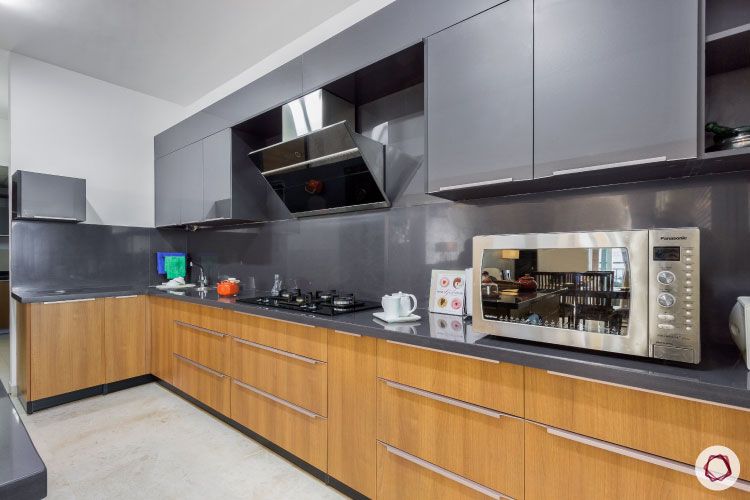 The experimentation extends to kitchen countertops too! Most clients in the city are shunning good ole granite in favour of quartz and kalinga stone countertops.

To be brutally honest, functionality tides over aesthetics when it comes to the Tech Capital. So clients often choose to have their kitchens packed with lofts for storage against the advice of their interior designers!

Latest Home Design Trend #3: What finishes are trending in the Silicon City?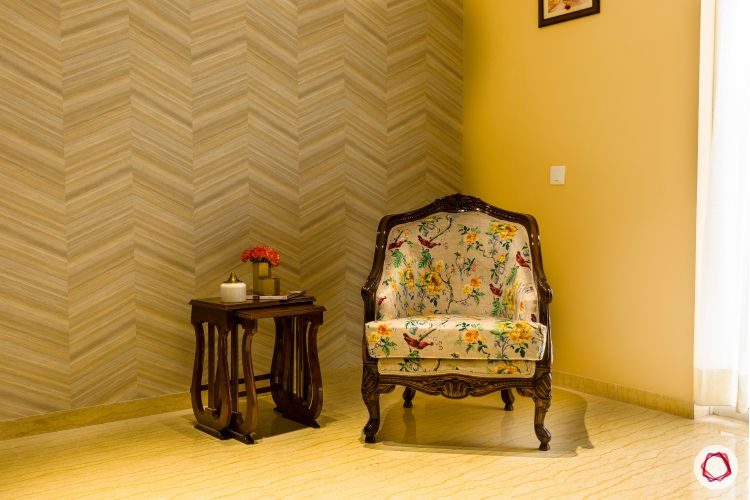 While we have spoken about how modern Bengaluru is in terms of design choices, it is fair to point out that their choice of finishes is quite traditional. Solid wood furniture in teak finish still rules the roost in the city and people use it extensively in their homes.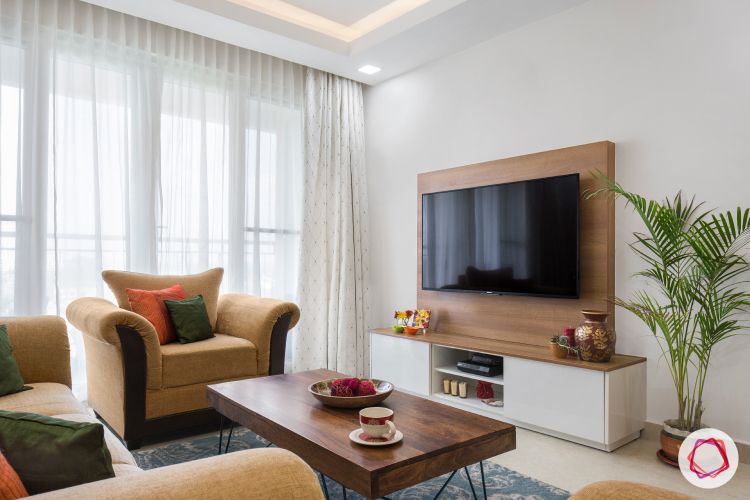 Another interesting observation was made by Livspace designer Sushritha. She said, "Completely ethnic decor is difficult to change. Thus, many clients are keeping the design contemporary, but they want to have some ethnic touches in their home. They are opting for vintage elements in easily replaceable items like wall accents, paintings etc."
It is pertinent to note that Bengaluru is substantially cooler throughout the year compared to other metro cities. Hence, interior designers try to make the most of natural light by using sheer curtains for warm, sun-kissed settings.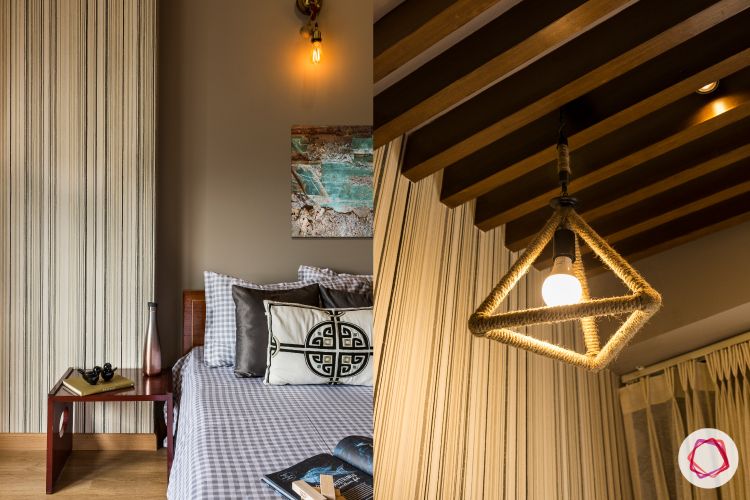 When it comes to lighting, the city prefers raw edges. Consequently, the latest home design trends include industrial lighting options using naked bulbs and rope fixtures.

Latest Home Design Trend #4: How are Bangaloreans using space in their homes?

The standard formula for a 3BHK Indian home reads something like this: Living rooms + master bedroom for couple + kids room + guest room. The millennials, who are a majority in Bengaluru, are challenging this unwritten rule. They say, guest bedrooms are used only when there are guests. So why have a permanent guest room? Why not go for chill zones instead?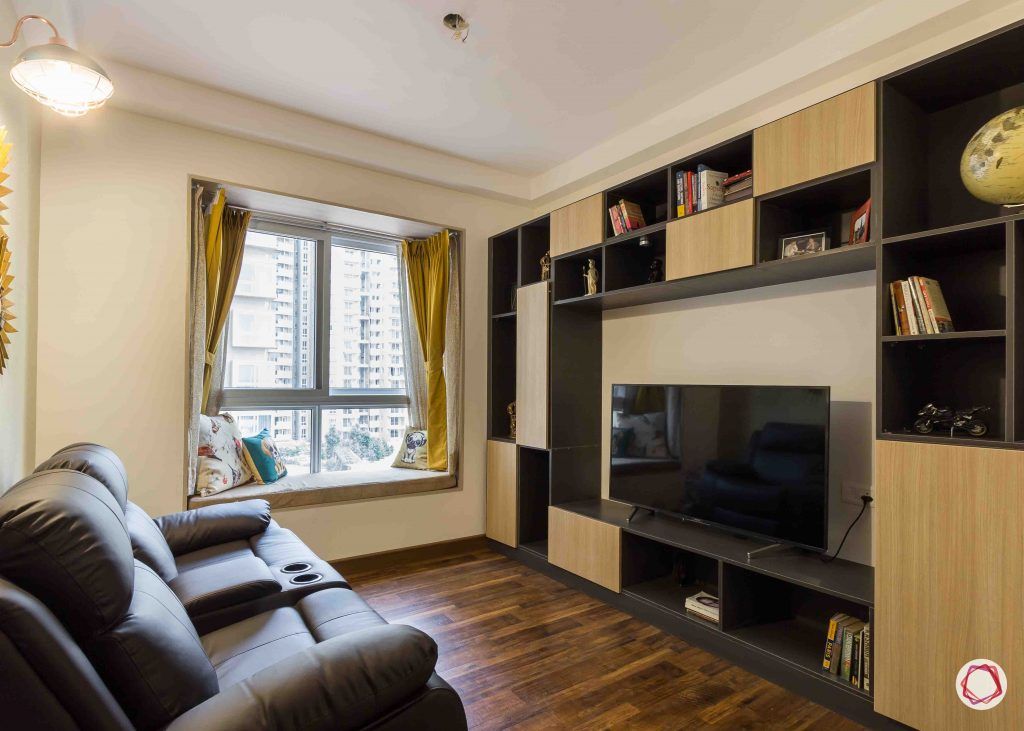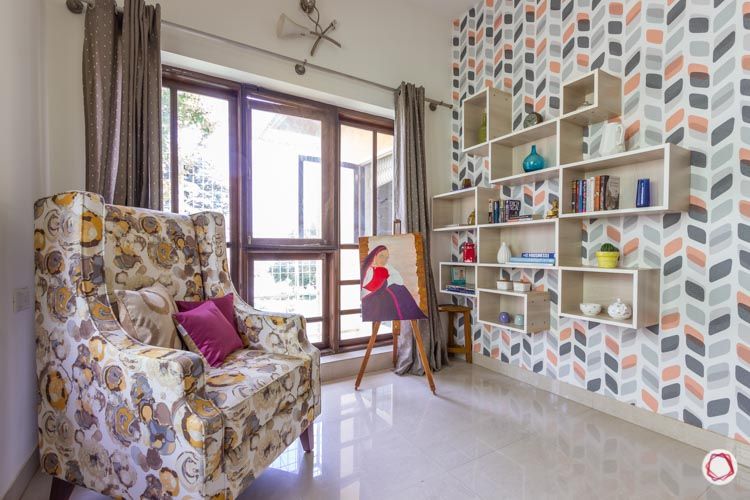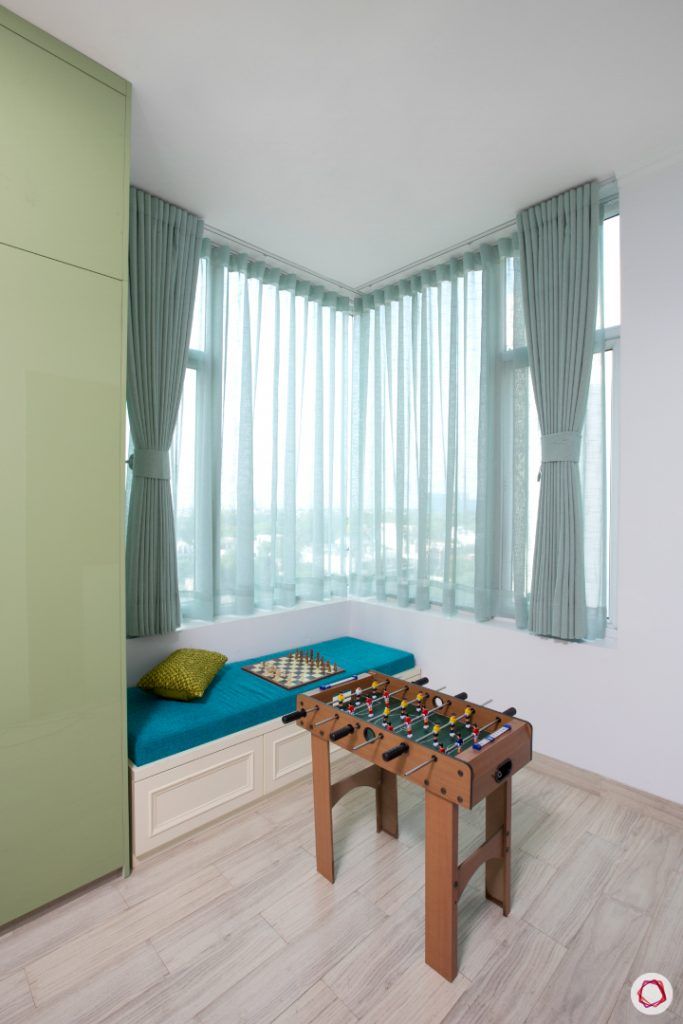 Why not indeed? So Livspace specialises in creating entertainment zones in the spare bedroom. It could just be a room meant for viewing media or a hobby room for reading and painting. It could also be a gaming room complete with pool tables or foosball! And we put in a sofa-cum-bed or daybed for the eventuality of hosting guests.

Latest Home Design Trend #5: Which statement styles elements are catching up in the Tech Capital?

Of all the latest home design trends in Bengaluru, some stand out. For example, the simple yet stylish inverted cove false ceiling tends to pop up in our mind. This is a contemporary false ceiling, minimal in style; it makes the false ceiling look like a profile-lit or back-lit panel.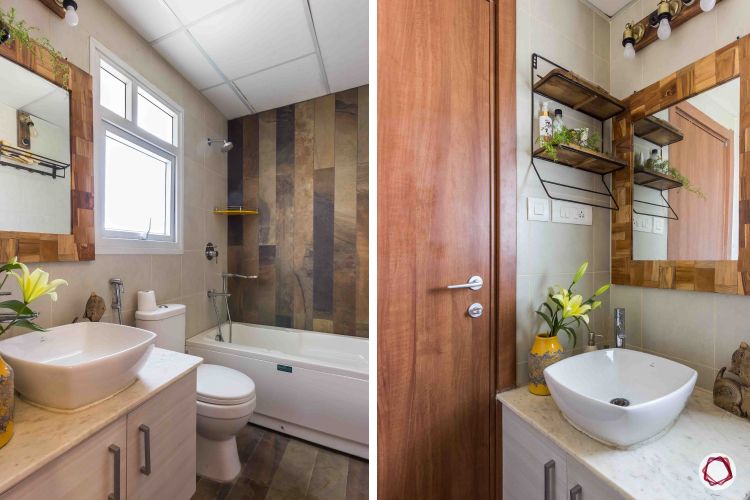 Another functional as well as aesthetic trend in the city is landscaping with greens and pebbles in bathrooms. Plants help to freshen up the air in bathrooms and eliminate odours. This also gives the bathroom a relaxing, spa-like vibe.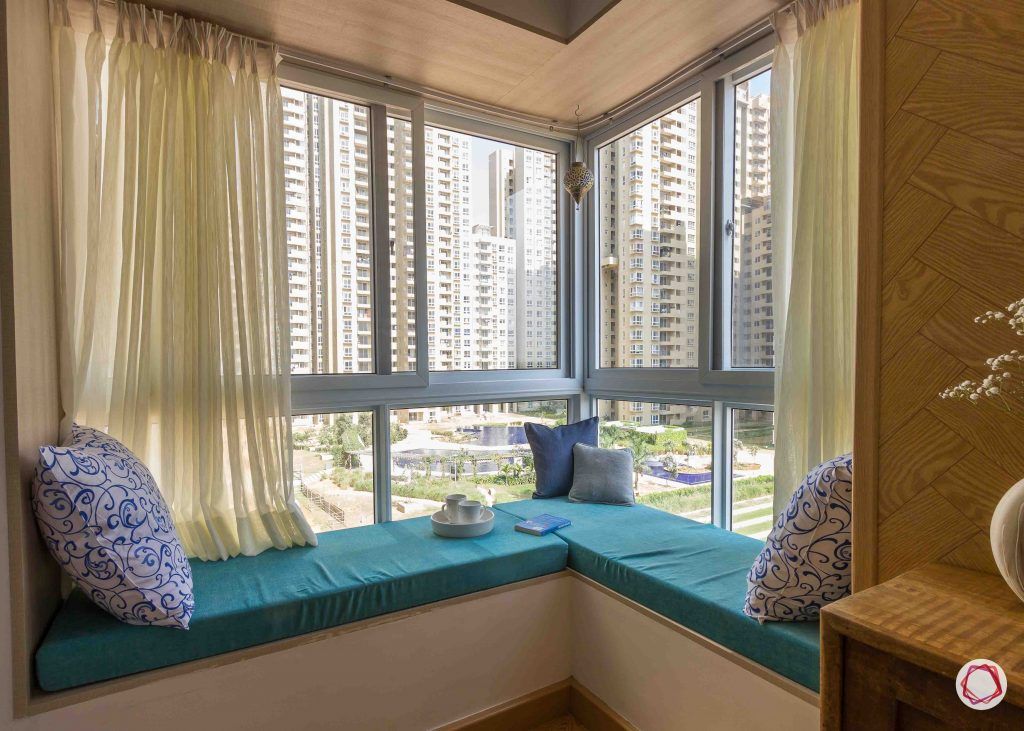 Many clients in Bengaluru are asking for bay window seating options to sit and read or enjoy a morning cuppa. This space can also be used to work from home. It is completely functional because the base of the seating can be used for storage.
To sum up the latest home design trends for the city, our designer Jyoti Phadke rightly said, "In Bengaluru, style is secondary. Functionality and usability is what clients look for. They will not go for something they do not see value in even if it happens to be pretty."
If you enjoyed reading this trends piece, also read Dilwalon Ki Dilli: Interior Design Trends 2019 to spot the city-wise differences in interior design trends.
Send us your comments and suggestions.