Classy and well-defined — the arch has always enjoyed popularity throughout the years. Something about its curved prominent appearance makes it soothing to the eye. Maybe because it reminds us of large beautiful historical buildings and the yesteryear charm it undoubtedly exudes. It's no wonder several homeowners are searching for the perfect arch design for their hall (the popular choice for its placement at home). But it's not all about looks.
Let's take you to the origin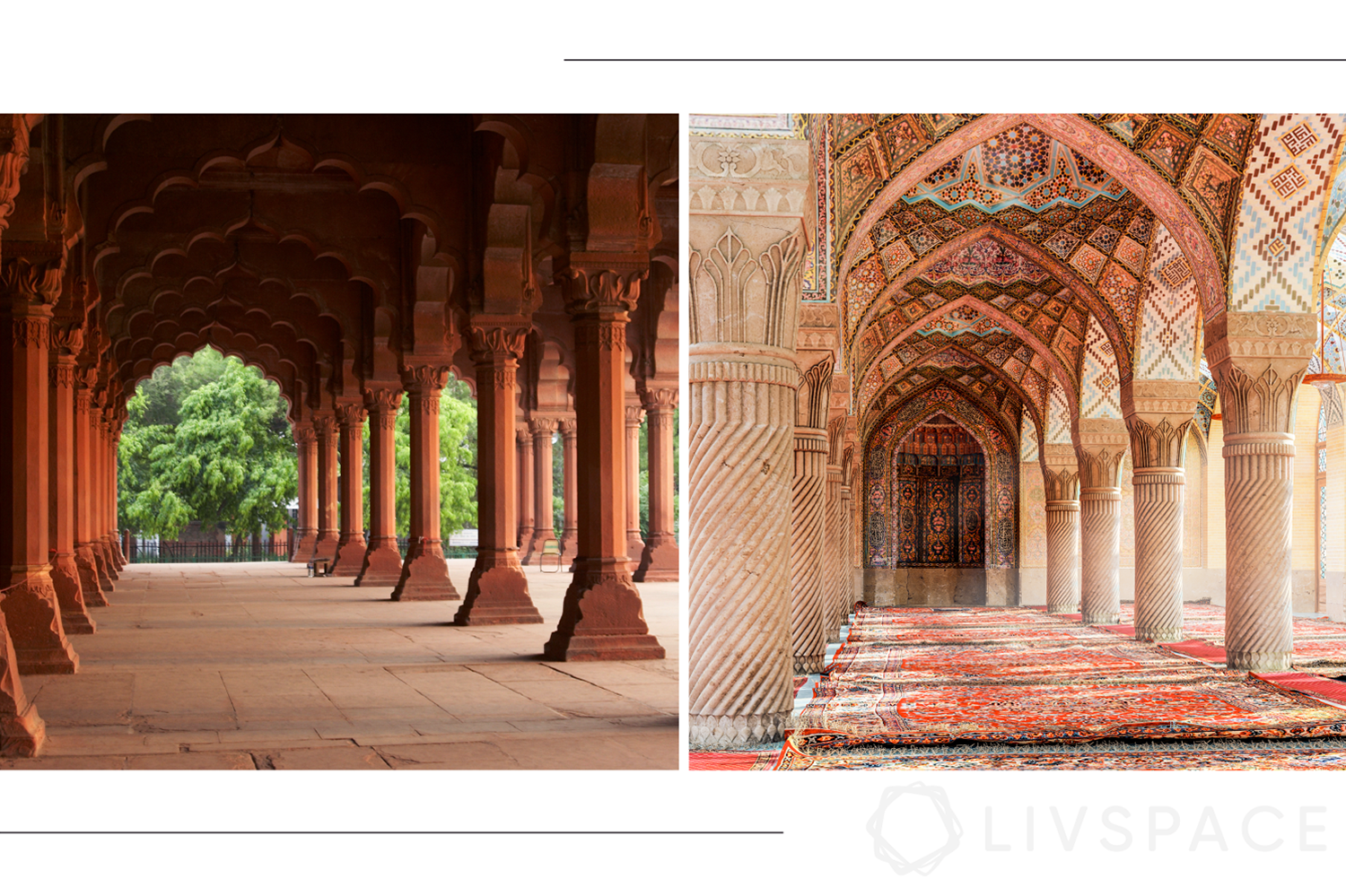 An arch was ancient history's answer to bear all the weight of the structure above. The first example was seen in Mesopotamian architecture, built around 3800 BC. It later moved and evolved from one civilization to another. From ancient Roman structures (think Colosseum) to its pointed Gothic counterparts (think the Notre Dame Cathedral) and to our very own Ajanta caves and tombs created during the time of the Delhi Sultanate.
History is full of marvellous arches and its variations:
Rounded
Pointed
Arches that are aligned side by side known as vaults
While we can't have large-scale arches in our homes (but we sure can wish!), designers can definitely work out something that's perfect for your home.
How do you use arches in a modern home?
If you are up for experimentation, you can combine arches with a trendy art deco design. After all, when it comes to art deco, with its Gatsby-like charm and appreciation for geometrical shapes, the addition of an arch is the right way to go!
But if you want it on a smaller scale, here are a few ways to use arches:
#1: An Arch Design for Hall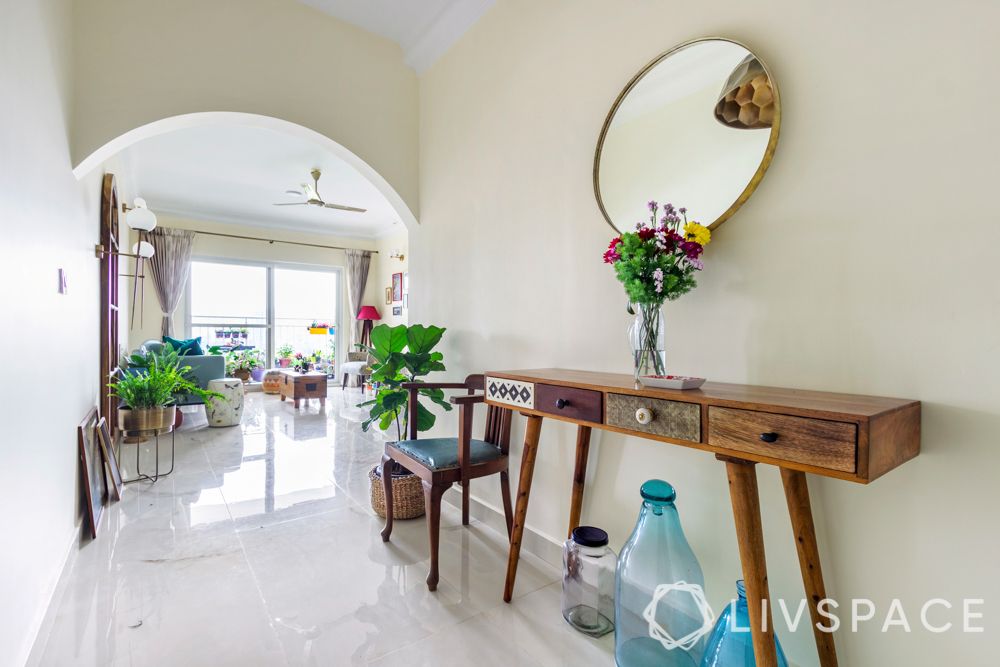 We designed this arch for a flat in Bengaluru that connects the foyer and the living room. It doesn't overwhelm or shrink the space. In fact, it visually adds a lot more depth now and it's also the homeowner's favourite part!
#2: Add an Arch to a Partition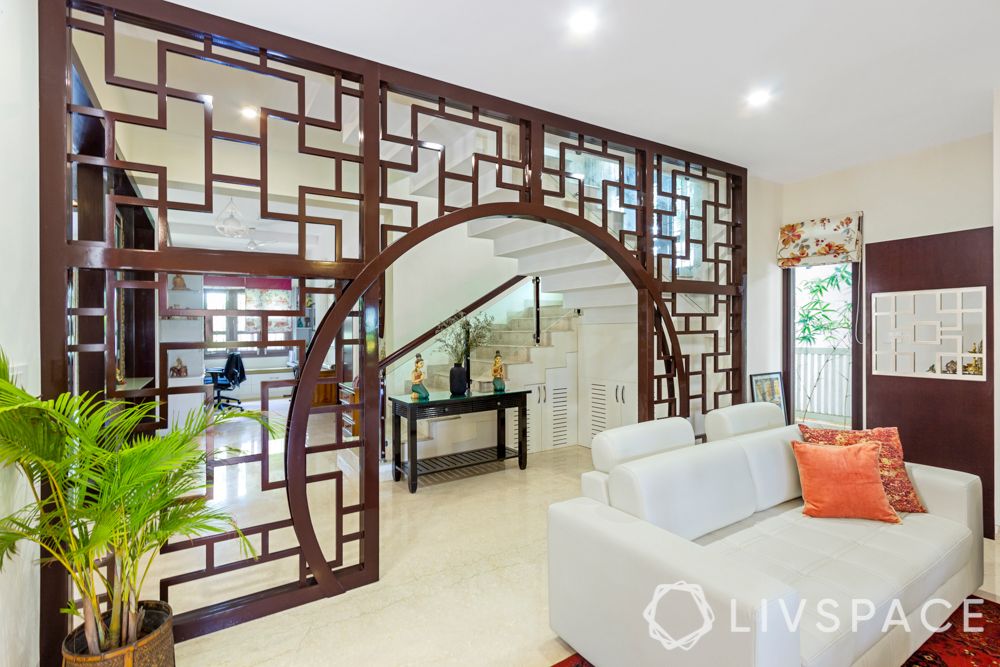 When it comes to an arch, you don't have to restrict yourself to the walls alone. The above image incorporates a beloved arch into a partition that divides the living room. The dome-like resemblance coupled with its MDF structure will definitely grab attention. Also, an added bonus would be that you wouldn't have to make civil changes to install this unlike wall arches.

#3: Arch Up Your Window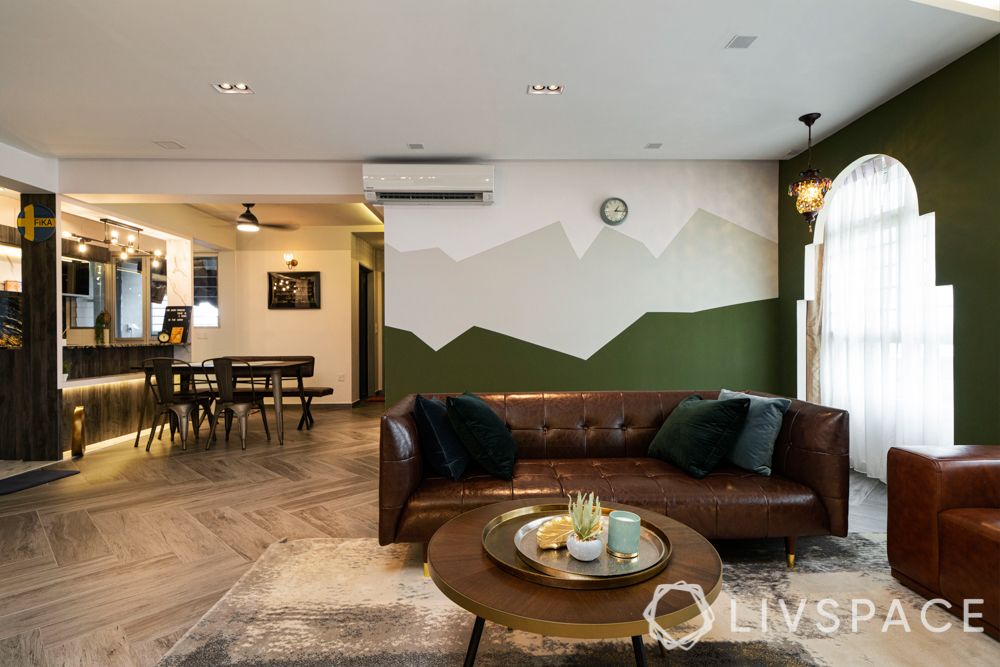 If you want a dash of drama, turn to a window for an arched statement. We designed this almost mystical addition for a family who wanted Mediterranean-inspired interiors. It was perfect for their living room's wide window. We painted it in a navy green hue and took it up a notch by hanging a pendant light in front of it. Now, that's a setting!
#4: Skip the Kitchen Door & Opt for an Arch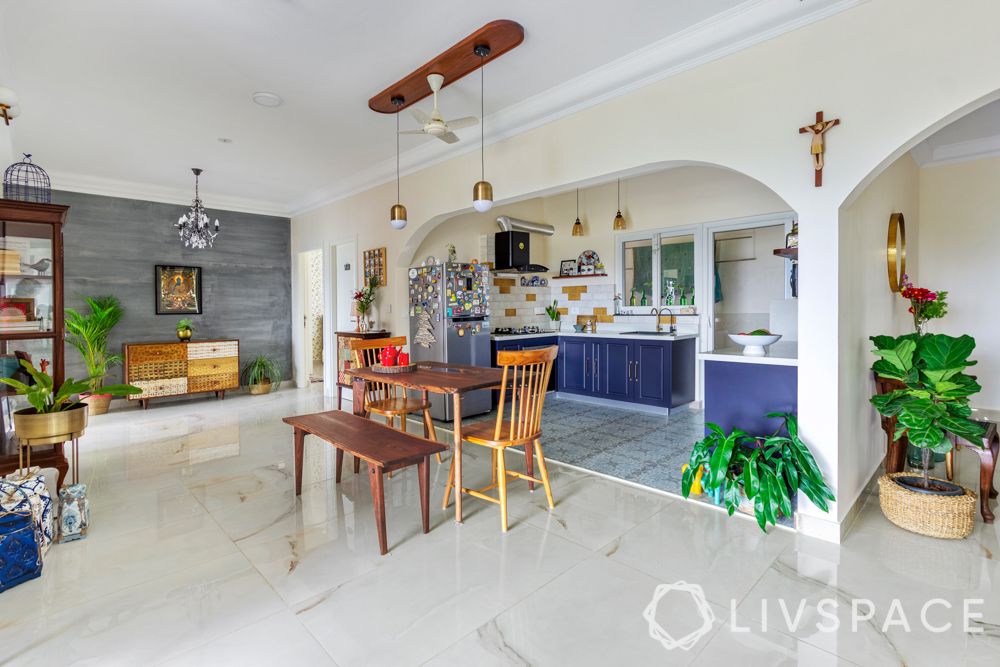 An open kitchen is quite popular among homeowners now. But that doesn't mean you can't jazz things up! We opted to give this kitchen entrance an elegant wall arch. This way, it doesn't lose the open kitchen vibe and gives dimension to the space. Make sure to dress the space around it with pendant lights to enhance the atmosphere.
If you enjoyed reading this arch design for hall and how to use it in other parts of your home, you might like this too: The Different Types of Wall Molding