Delhi, a city that has so much heart that dil is weaved into its very name. Like all other great cities, Delhi has its own character, which is expressed in forms of fashion, food, culture and art. Home interior trends also reflect this indomitable character of the city. When it comes to interiors, the city's tastes vary from globally subtle to native spunk, but almost all styles here are high on drama! Love it, hate it but you surely can't ignore it! Delhi makes it mark on the home fashion calendar with 2019's latest house design trends.

Latest House Design Trend #1: What colours are Delhites loving for their homes?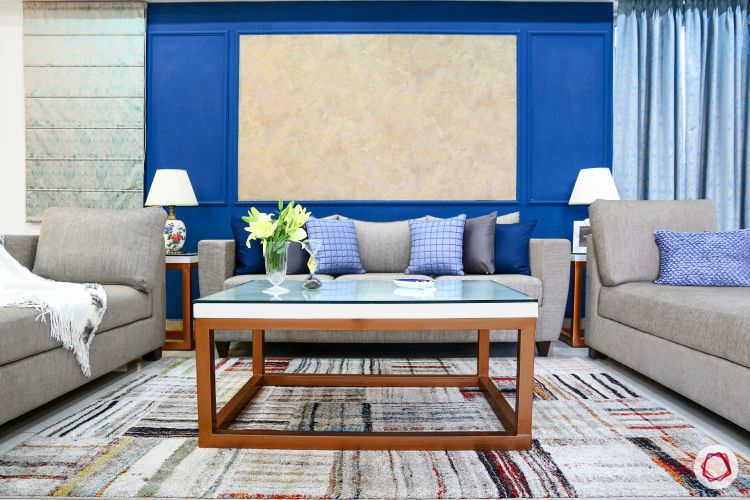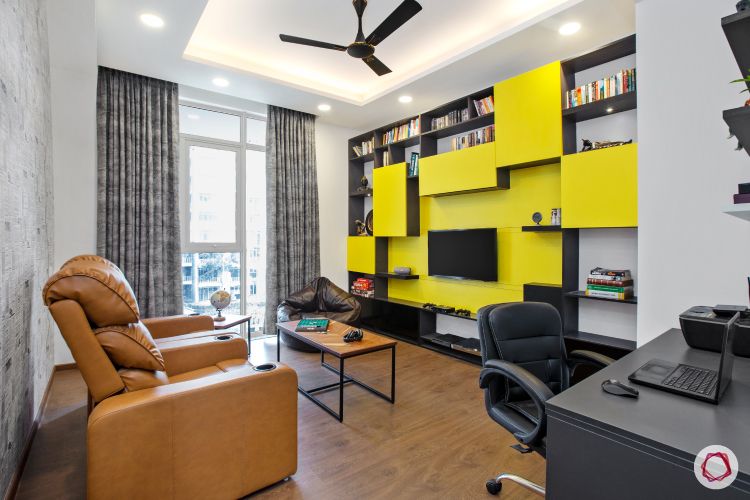 The capital is known to have a fondness for bright colours and this affinity for bold shades extends to its homes. These days, Delhites prefer a pop of colour among subtle shades as opposed to a melange of colours on their walls. This pop of colour is more often than not a happy hue of red, orange, coral or blue. It could be featured in the form of an accent wall or a brightly coloured storage or display unit.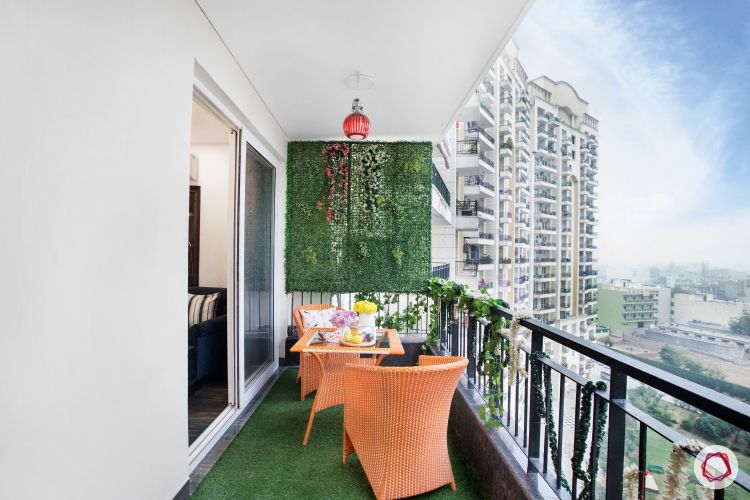 Apart from their old romance with bold colours, Delhites also have a newfound love for green, not the colour per se, but greenery in general! Livspace designer Ranbeer Kaur says, "Plenty of clients are now opting for green patches in their balcony and using indoor plants as a part of their decor. We also get an ample number of requests for artificial turfing and vertical gardens."

Latest House Design Trend #2: What kind of kitchens are popular among Delhiites?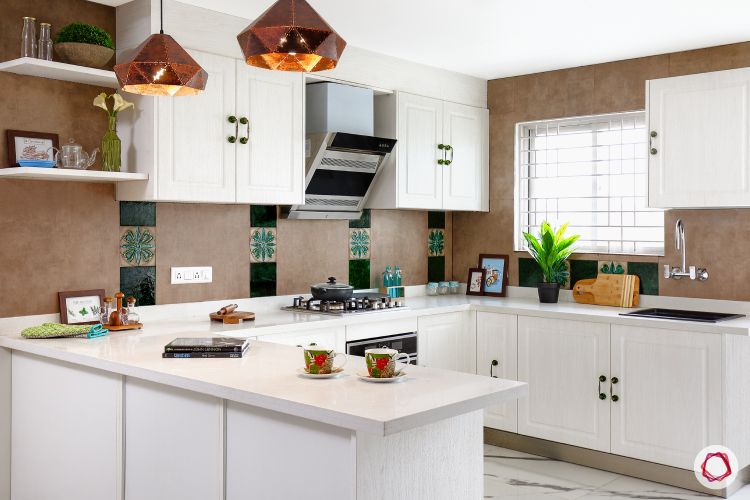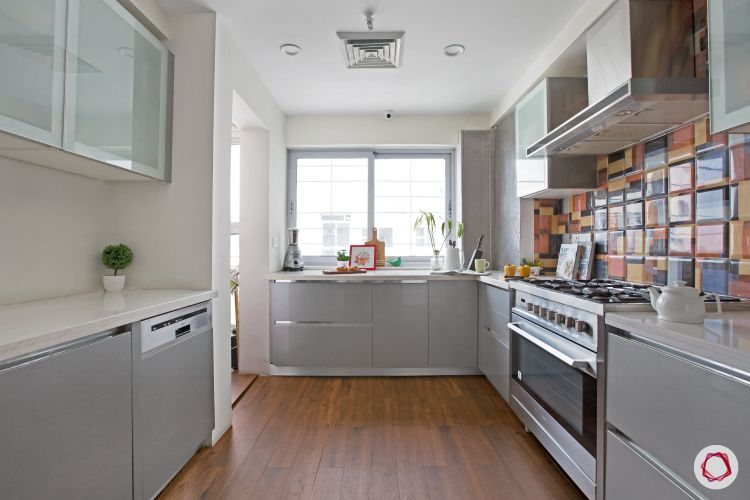 Aesthetics takes precedence over functionality in the city. So while kitchen designs are typically picked based on functions, in Delhi, they are chosen for the look and feel of the space. One kitchen trend seems to be universal, people want spacious kitchens and they are willing to go for a design that accentuates the roominess of the kitchen. Hence, the use of lighter colours for kitchens is common in the city.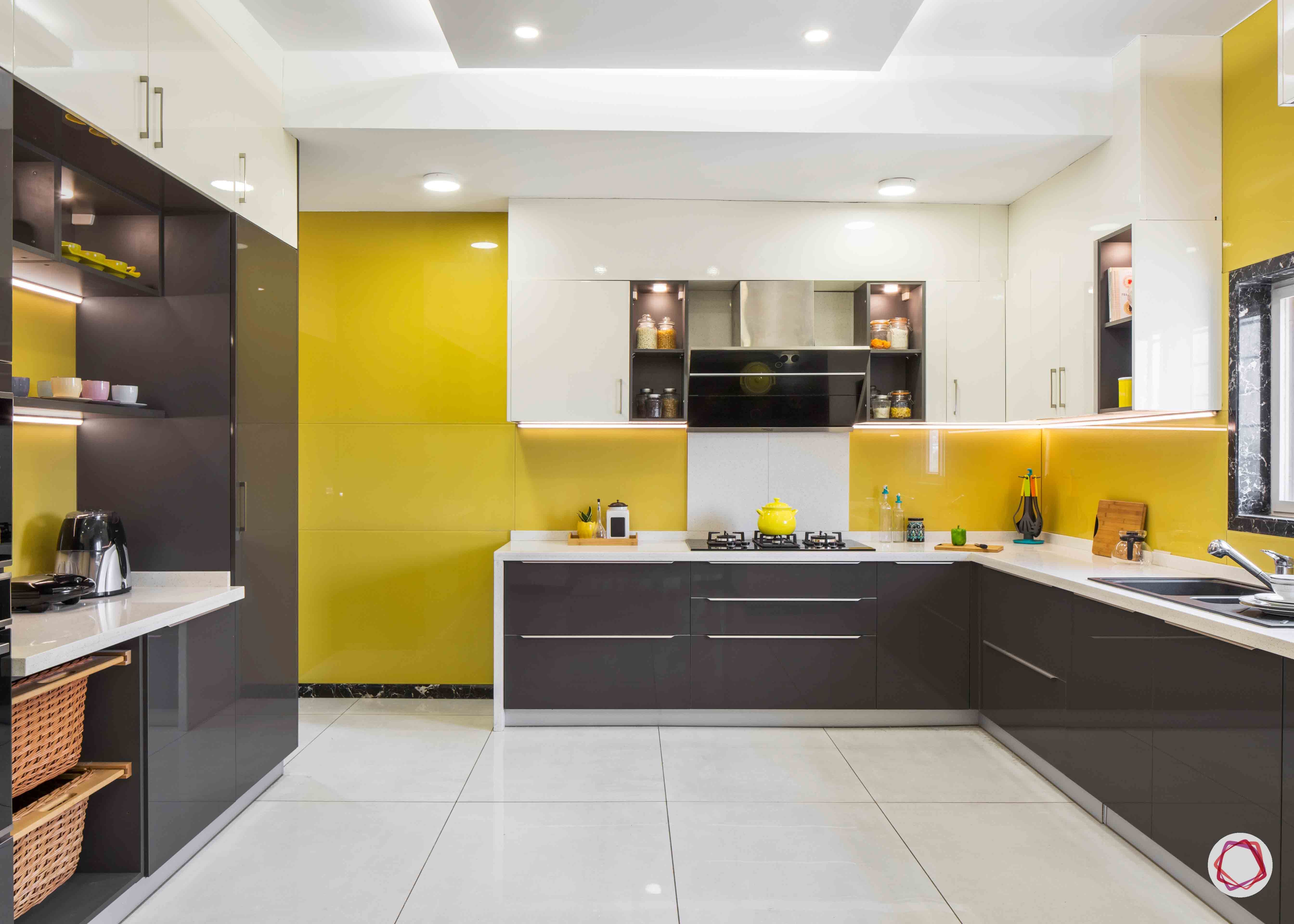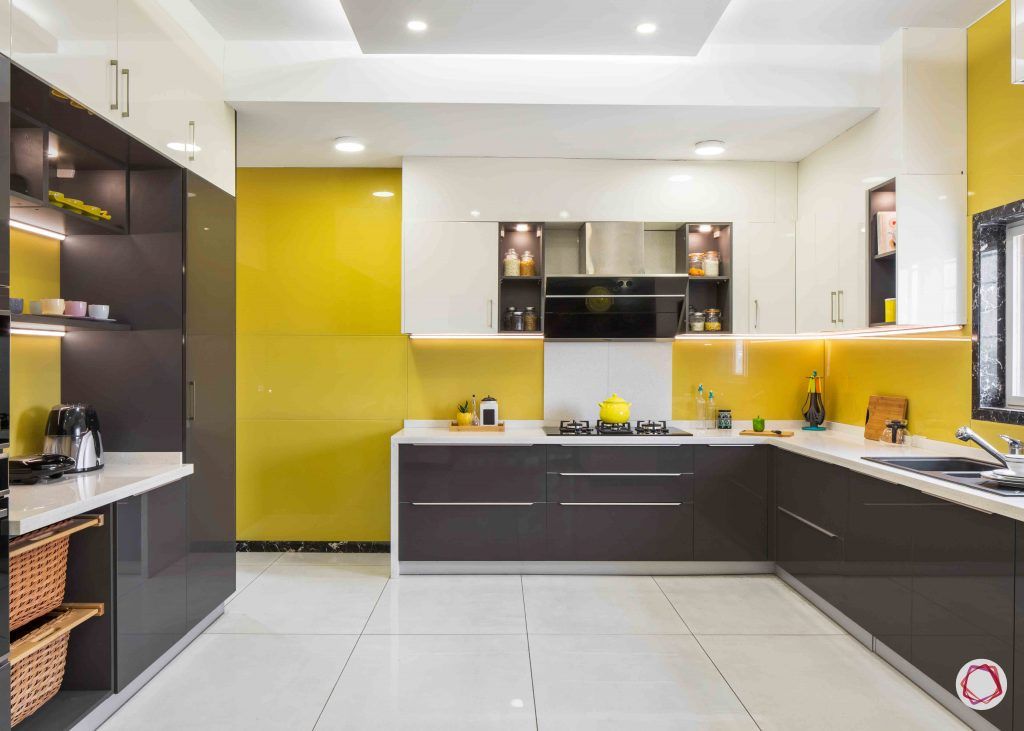 Livspace interior designer Megha Sobti illuminated us about another interesting trend. She said "We have a membrane kitchen in our Okhla Experience Center that uses yellow lacquered glass instead of tiles and people are loving it. The novelty of using coloured class instead of tiles appeals to clients."

Latest House Design Trend #3: What materials are in vogue in the city?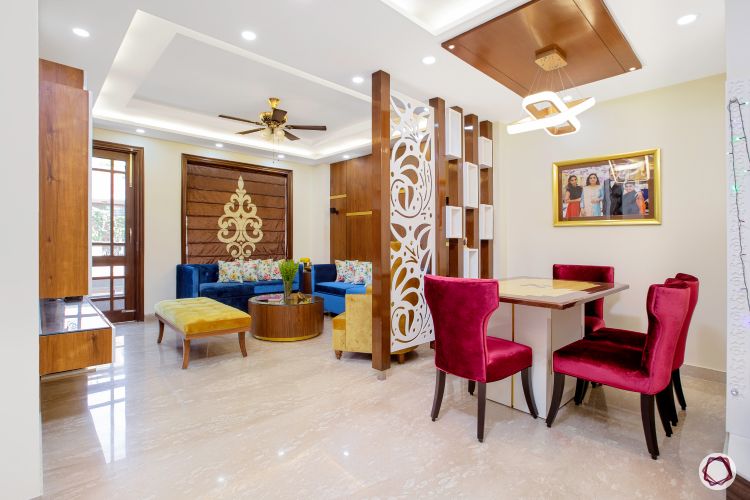 All that glitters is not gold; in fact, some of it could be the rich velvet in which the city wraps itself. Velvet is a gorgeous upholstery material that serves as a statement of luxury and Delhi dazzles with its signature sheen.
As far as flooring is concerned, the capital sticks with tradition. Wooden floors and tiles might be the norm in the rest of the country; in Delhi, marble is preferred for its colonial charm. Not only for floors, marble for tabletops is also a trend as marble is easier to maintain than wood and lasts longer in the Indian climate.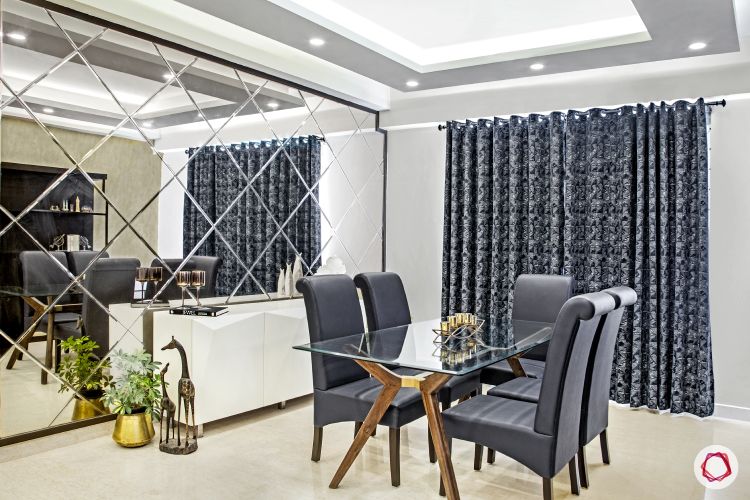 Nothing quite works like the glint of glass for adding the finishing touches to a plush home. Apart from having an awe-inspiring effect, strategically placed mirror panels also make a home look larger than it is. While space is not a constraint in Delhi, mirrors add a boundless dimension to larger spaces. Livspace interior designer Harshpreet Kaur put it quite aptly when she said, "Adding a mirrored panel makes the space look larger than life!"

Latest House Design Trend #4: What are the finishes that Delhi is crushing on?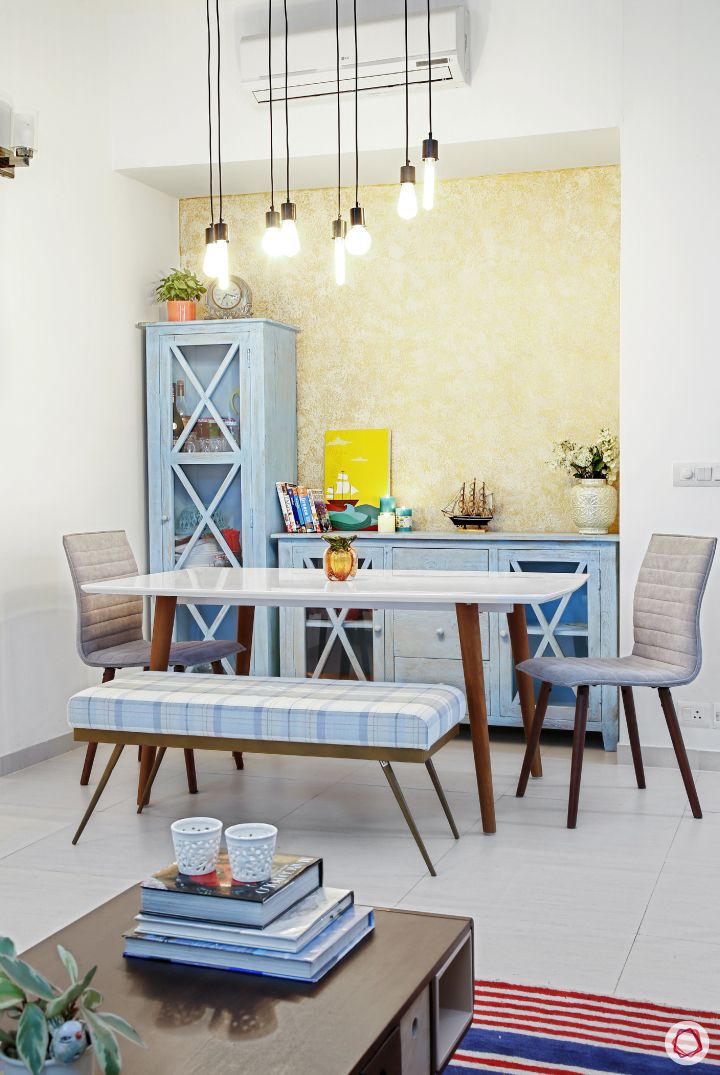 Delhi is home to a large bunch of globe-trotting millenials who have picked up an international taste for interiors. So rustic finishes rule the roost among young people in the city. Natural finishes in earthy or subtle colours are now in vogue like never before.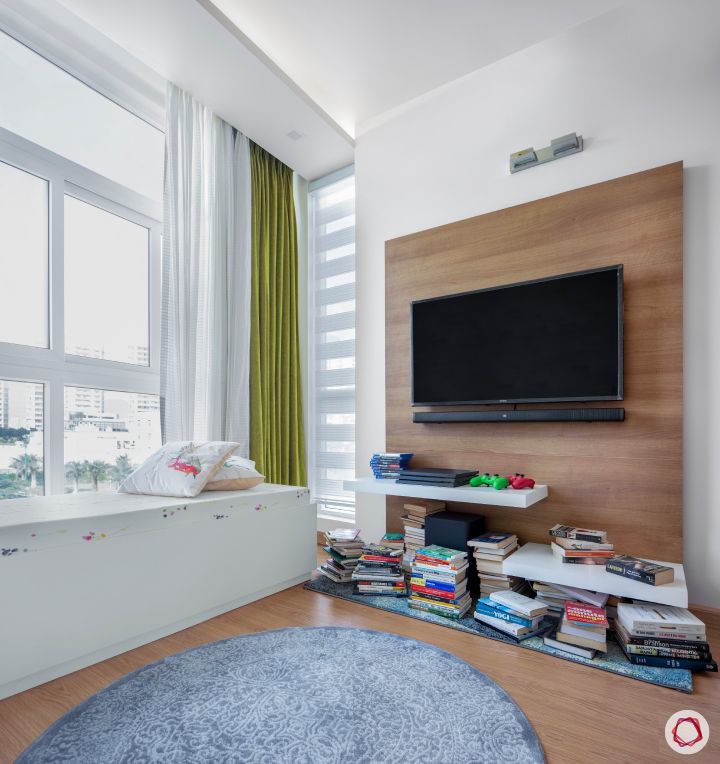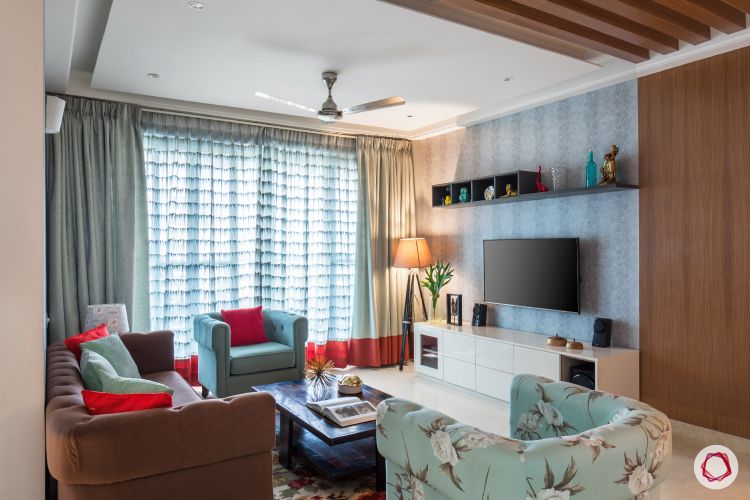 The traditionalists in the capital also comprise a large portion of the clientele for interiors and they have a soft spot for wood. While nothing can match the timeless elegance of solid wood, it is a rather expensive material. So a bargain must be struck with veneer. Livspace interior designer Shikha Agarwal explained, "In Delhi, it is not mandatory for your interiors to be expensive, but they must look plush. Veneer finish is a huge hit in Delhi NCR because it resembles solid wood very closely."

Latest House Design Trend #5: Which statement styles elements are catching up in the capital?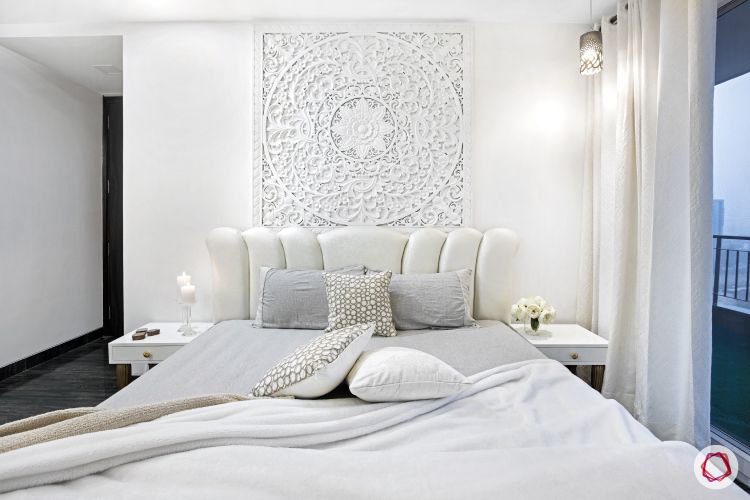 There are several ways to add texture to a home; wallpaper, textured paint or laminates all do the job. But right now in Delhi, people can't get enough of moulding! Livspace interior designer Ashima Razdan said, "Moulding can include anything from simple panelling to intricate designs, but it helps to add texture to the walls. People in the city are warming up to this style."
Another method for adding texture that finds favour with Delhites is wall cladding. Myriad versions of exposed brick or cement walls are a style statement now. This technique adds a rustic vibe to the space and turns the wall into an accent piece.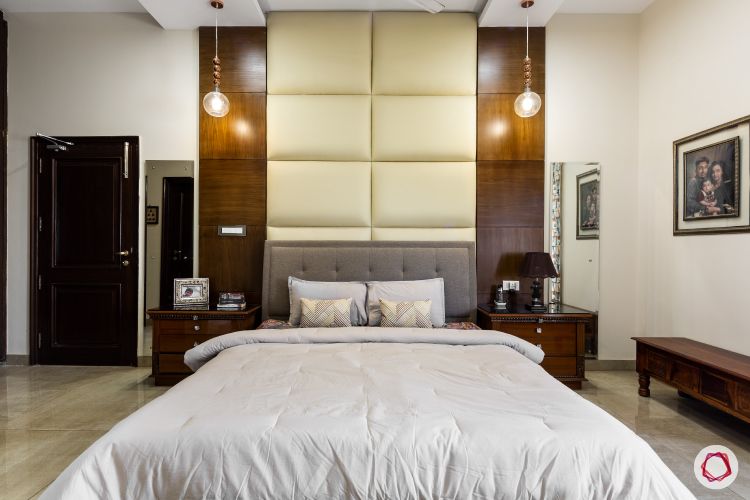 Headboards are essentially added for comfort; it is an accessory that prevents people from bumping their head into something solid while sleeping. In the capital however, headboards are a style statement unto themselves making them the focal points of bedrooms. Tall headboards, sometimes floor-to-ceiling ones, are the norm here.

We sum up by saying that the city's pulse runs through the posh avenues of South Delhi as well as the gullies of Karol Bagh. Delhi's taste for interiors is a testament to this diversity. Like everything else, when it comes to styling their homes, Delhites wear their hearts on their sleeves!

If you liked these trends then also explore Mumbai Meri Jaan: Hottest Decor Trends of the City.
Send in your comments and suggestions.