We don't need a reason to celebrate women who know no bounds and believe the sky's the limit. However, today, we want to highlight heart-warming and inspiring stories of women who have acquired properties on their own and have their name boldly displayed on a nameplate. They are women who are on top of their professions and living life on their own terms. This International Women's Day, let's take a sneak peek into their life and how they have crafted their beautiful house designs with Livspace.
Beautiful House Designs #1: Shereen Abraham's travel-inspired home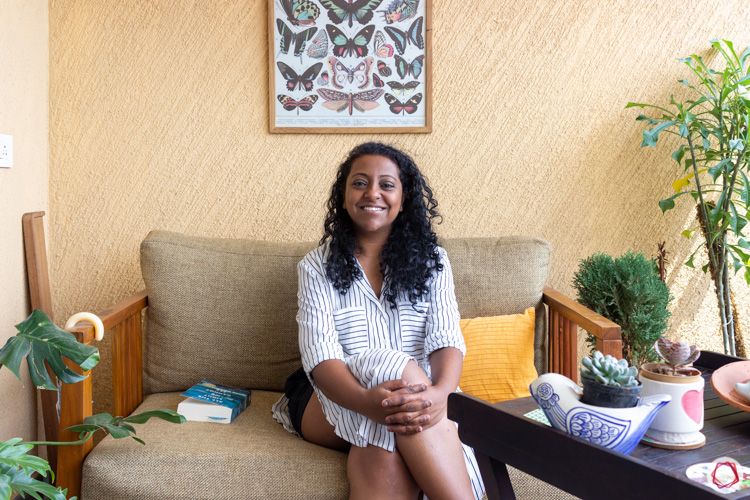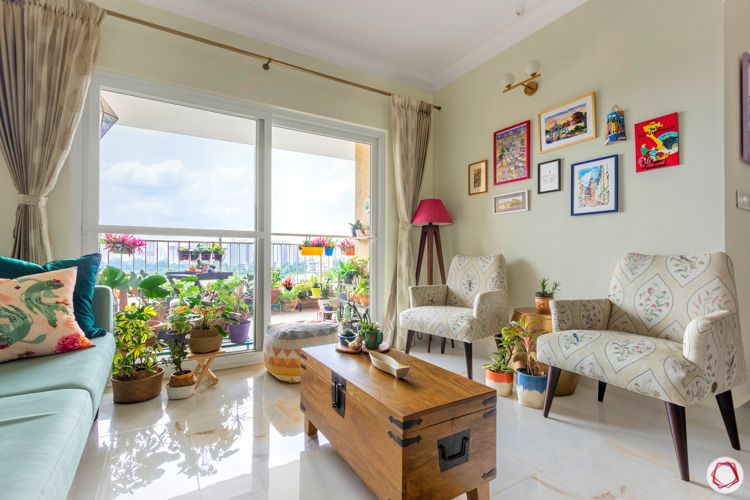 ---
Size of home: 3BHK spanning 1,800 sq ft
Livspace service: Kitchen, wardrobes, sofas and wall treatments
Budget: ₹₹₹₹₹
---
Quirky, eccentric and a thirst for adventures around the world, Shereen Abraham's personality is definitely one of a kind. She wanted her home to reflect the same too. The HR professional based in Bengaluru wanted to set up her Shriram Chirping Woods flat her way. She also wanted a few heavy-duty things to be done. A meeting with Livspace soon followed and lo and behold, her 3BHK is every bit as creative just as her.
From a living room with splashes of colour to the denim-hued kitchen, there's something to always catch your eye. In this Vibrant 3BHK for a Travel Enthusiast, you can't miss the pops of her travel souvenirs around the home. Our favourite part? She made the bold choice of turning one of her bedrooms into a dreamy walk-in wardrobe.
Beautiful House Designs #2: Shruti Kolagad's Home is a Reflection of Her Personality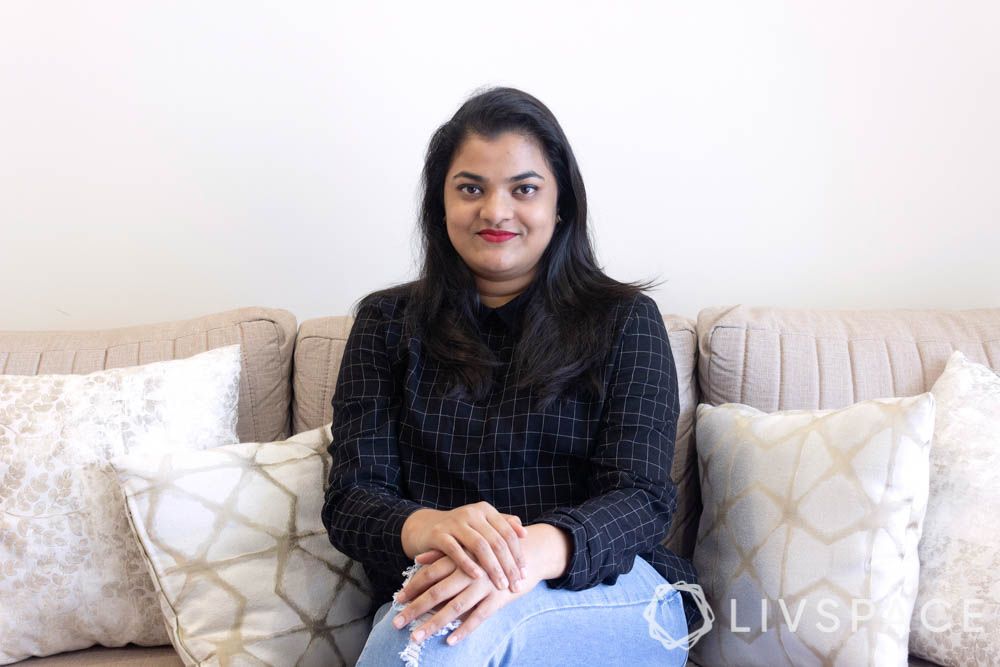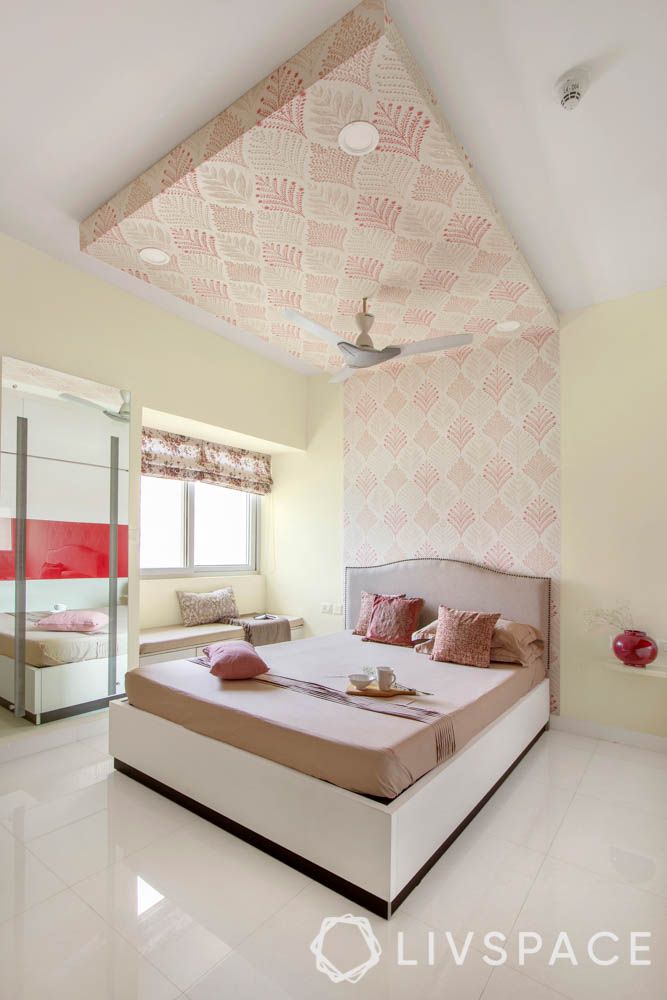 ---
Size of home: A 2BHK spanning 1,100 sq ft
Livspace service: Full Home Design
Budget: ₹₹₹₹₹
---
Shruthi, a young homeowner, is a marketing professional who puts in long hours at work everyday. So she wanted a home that would be the perfect place to unwind. So Sushritha Surya P S, our designer, gave this ambitious but grounded lady the perfect home. From a plush upholstered TV unit and pastel kitchen to a bedroom with beachy vibes for her parents, she has it all. Furthermore, Each Room Tells Its Own Story in This Bengaluru Home.
But what's her favourite part of her home? Shruthi tells us that she loves her bedroom, that comes with accent wallpaper that continues all the way to the ceiling! And since she's an avid reader, Sushritha made sure to provide bookshelves in her bedroom, too!
Beautiful House Designs #3: Sonam Bisht's Home with Unique Interiors in Every Room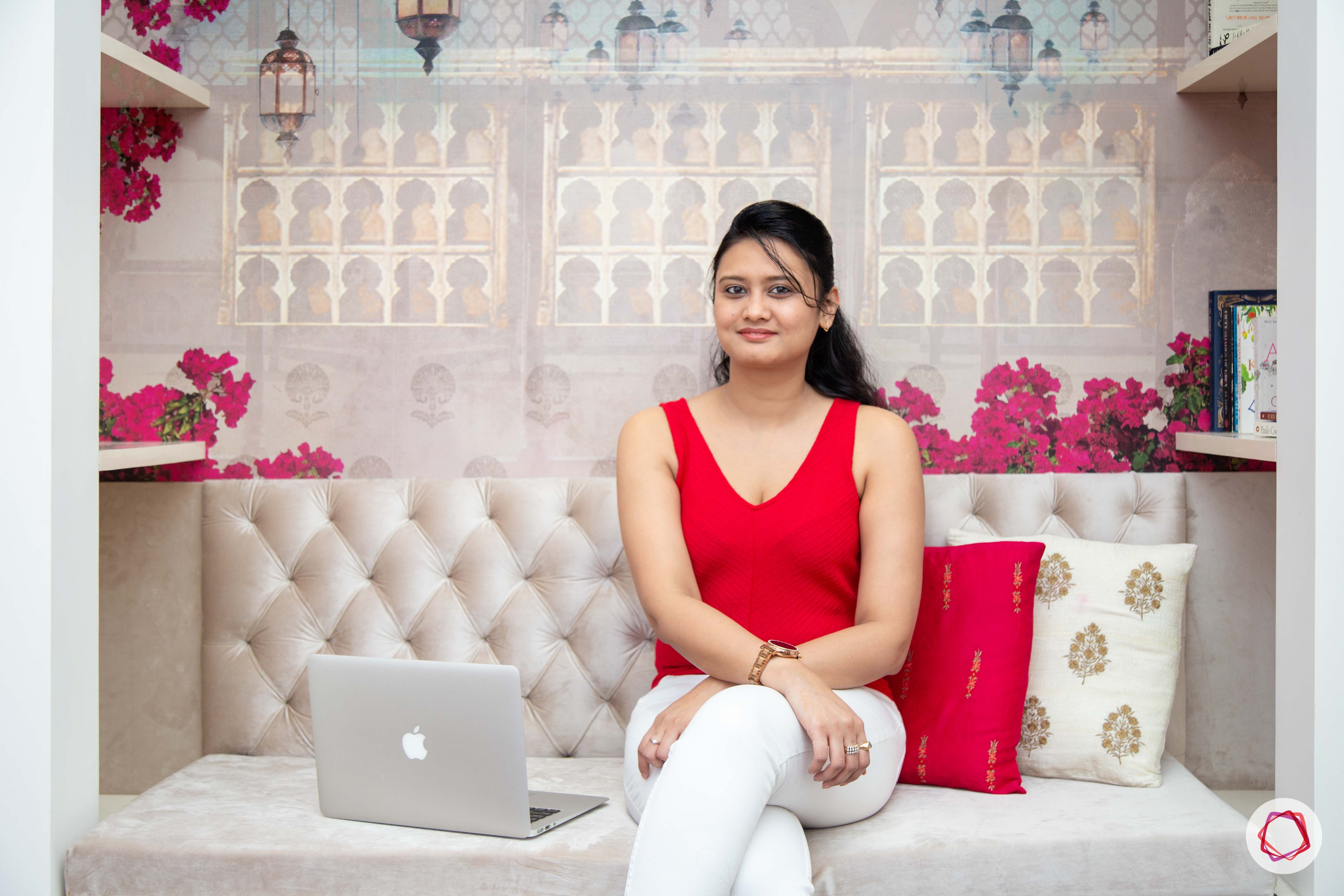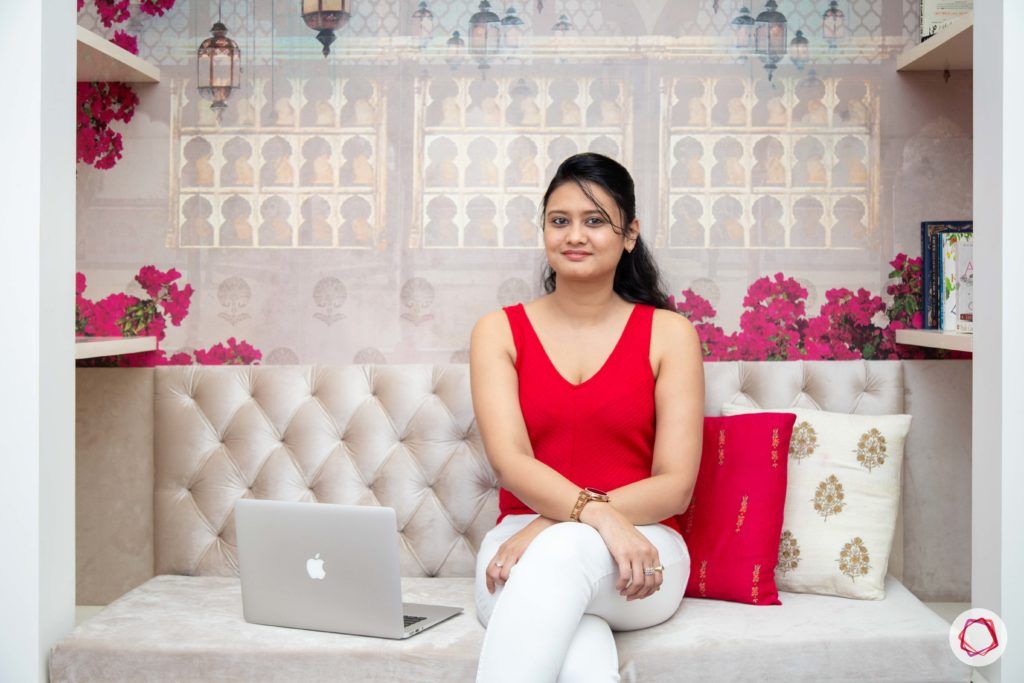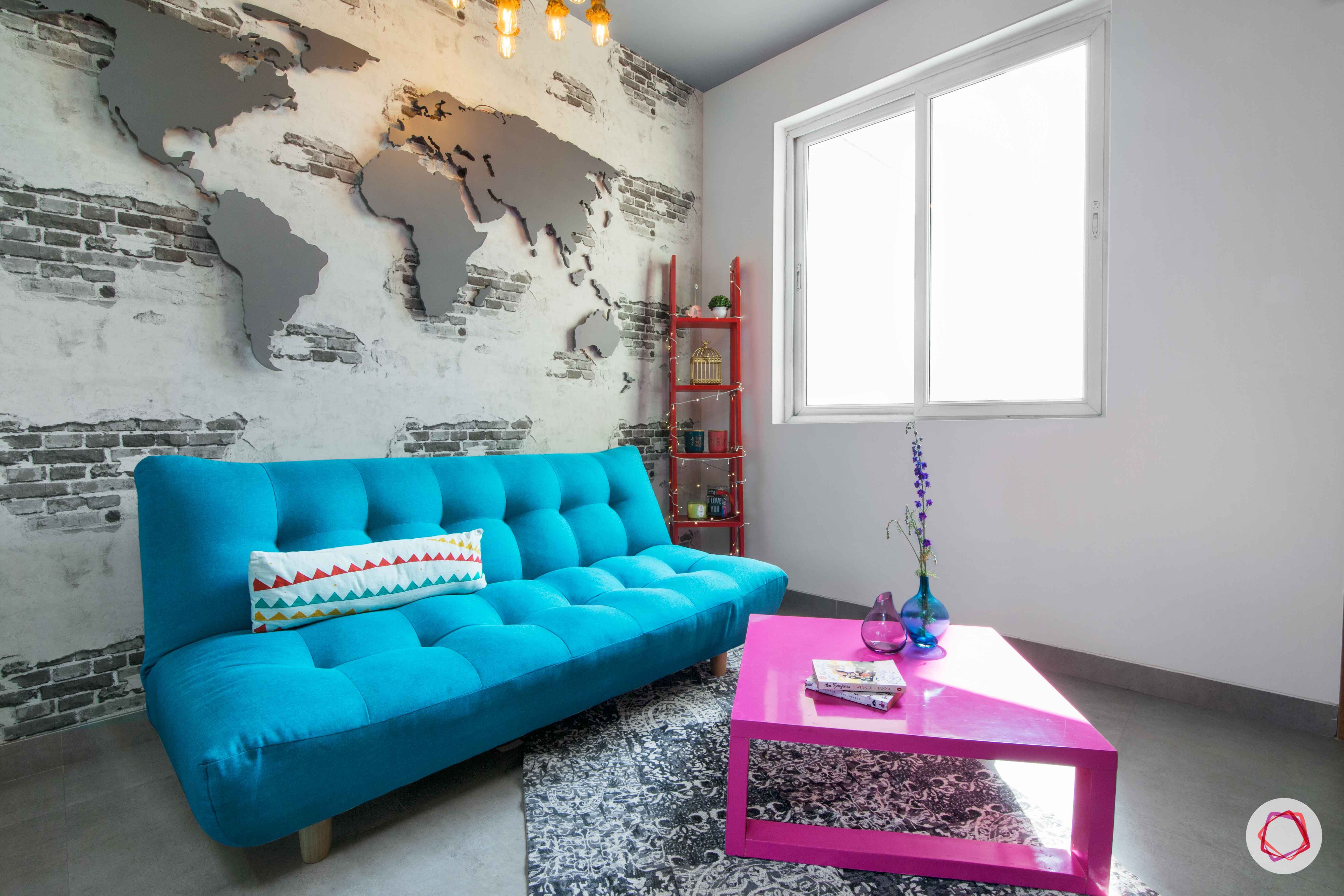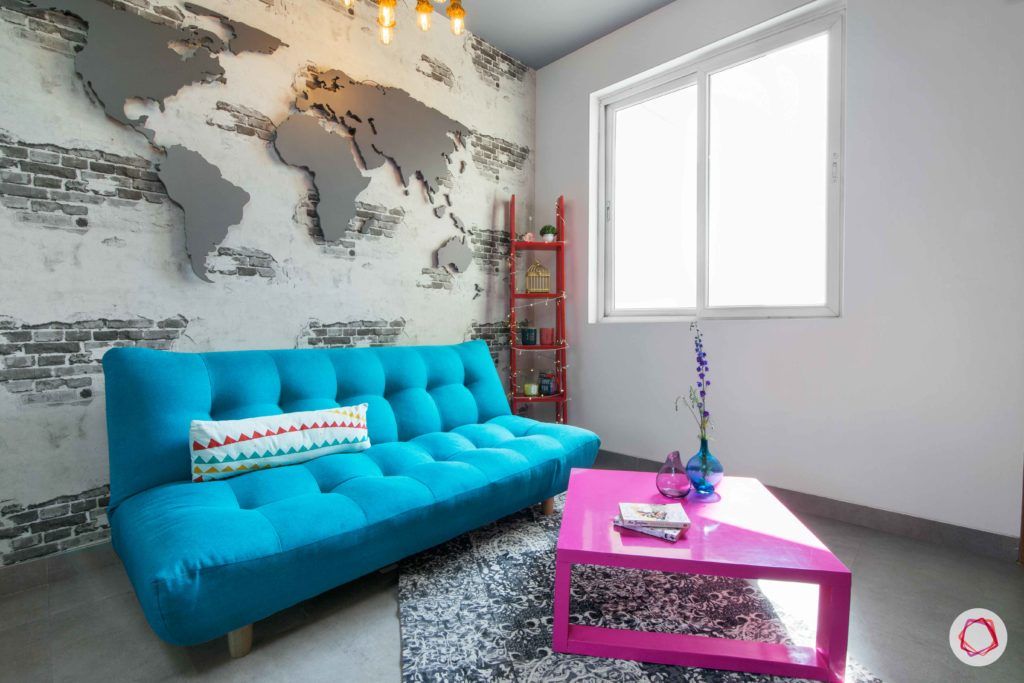 ---
Size of home: A 3BHK spanning 1,800 sq ft approx.

Livspace service: Full home design

Budget: ₹₹₹₹₹
---
For Sonam Bisht, a makeup artist by profession, residing at TDI Ourania, it was our Instagram page that got her to us. This fashionista is an ardent follower of lifestyle handles and on one such browsing trip she came across Livspace. She loves colours and collecting bags is one of her hobbies. So what did she do for that? Well, she got a custom-made wardrobe for herself that has niches where she can store her handbags and access them easily to match it with her outfit. This busy-bee's home flaunts bold colours and a glamorous look and is truly A Home Befitting a Fashionista.
Her favourite room is the entertainment room for which she personally hand-picked furniture. Why, you ask? Because she loves her PSP and this room is her personal hideout! P.S. You will love the world map stencil wall too!
Beautiful House Designs #4: Ms. Garg's Personalised & Plush Home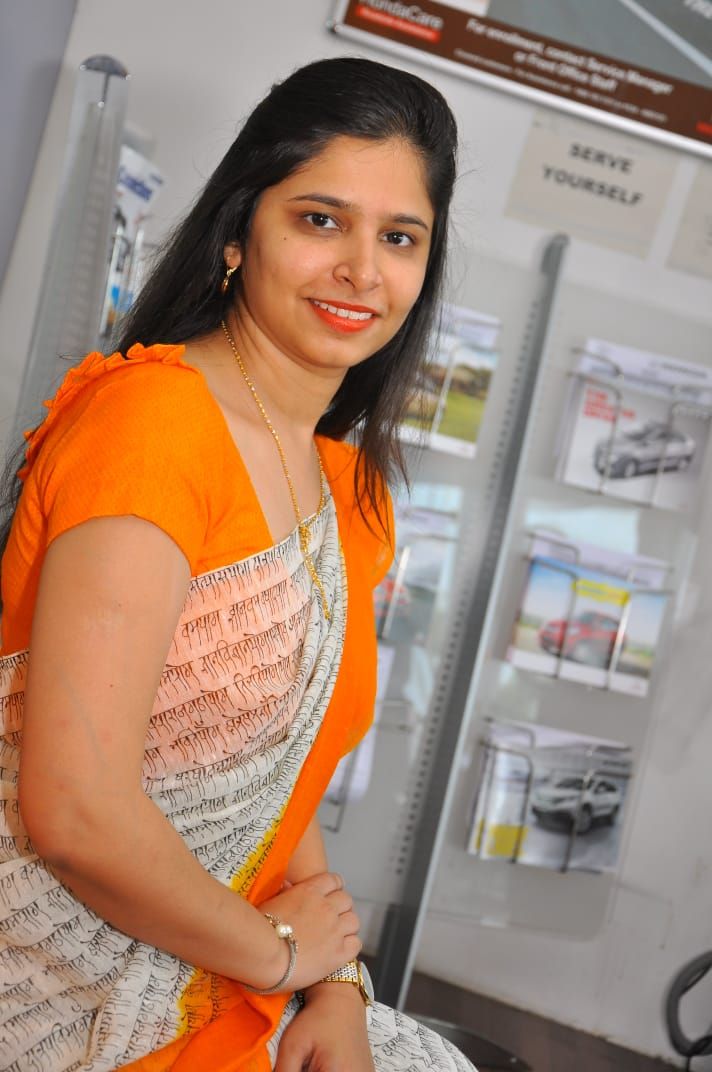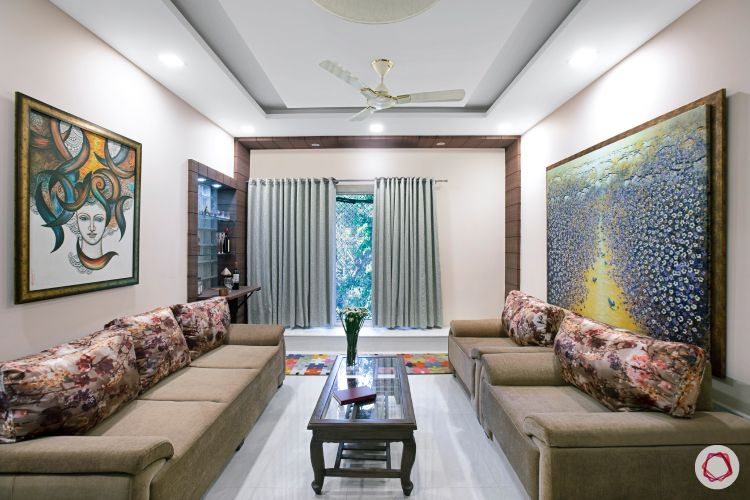 ---
Size of home: A 2BHK duplex spanning 1,500 sq ft approx.

Livspace service: Full home design

Budget: ₹₹₹₹₹
---
When it comes to loving your home, you need to love the locality and city as much. And that's what Ms. Garg loves about Delhi. She is an Executive Director at an Automobile Dealership and interestingly, a passionate cook. Moreover, it's An Art Lover's Contemporary Home in New Delhi. In conversation, she told us that her newly decorated home is the reason she loves going home even though she's a workaholic. "I just wanted a new kitchen, since I'm obsessed with cooking and it is my passion. But I'm glad that I got the whole home redesigned", she says.
Designed by Ranbeer Kaur, this 2BHK home has a mix of quaint corners as well as social spaces. Moreover, plenty of artwork, unique wallpapers and plush furniture says a lot about the homeowner's composed personality.
And if you're wondering, the low seating by the bar area next to the living room is Ms. Garg's favourite spot. It's her personal zone where she can unwind and relax after a hard day's work.
Happy International Women's Day!
If you enjoyed reading this article then take a look at 10 of Our Best Homes in the Maximum City.
Send in your comments and suggestions.