It's that time of the year again when we look back and appreciate all the gorgeous homes we designed for you. From compact Mumbai homes to functional Bangalore ones, 2021 was witness to some stunning designs. However, it is our Delhi homes that were the showstoppers this year! From diverse design styles to budget interiors, these homes were a product of your dreams and our expertise. We collated the top 5 Delhi house design ideas of 2021 to inspire you! Take a look.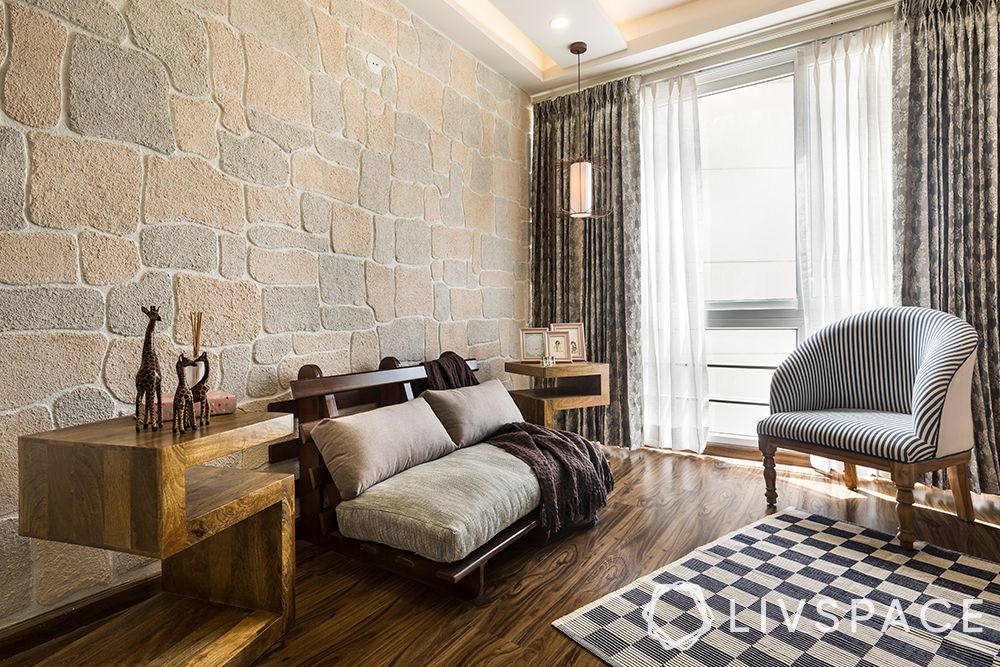 Who livs here: Puja Bhatia and her mother
Size: 3BHK
What we love
It's not very often that we come across a Scandinavian-style home right in the middle of bustling Gurgaon! Despite being a popular design style, not many Indians relate to this kind of aesthetic. However, Puja's 3BHK is a refreshing surprise! This Delhi house design gets all the rules of Scandinavian design perfect, while also ensuring creativity and customisation.
Key features of this home
Unique wall designs for a natural and rustic vibe
Use of wood-like furniture to keep the cost low
A clean and clutter-free design
Furniture featuring clean lines softened with warm upholstery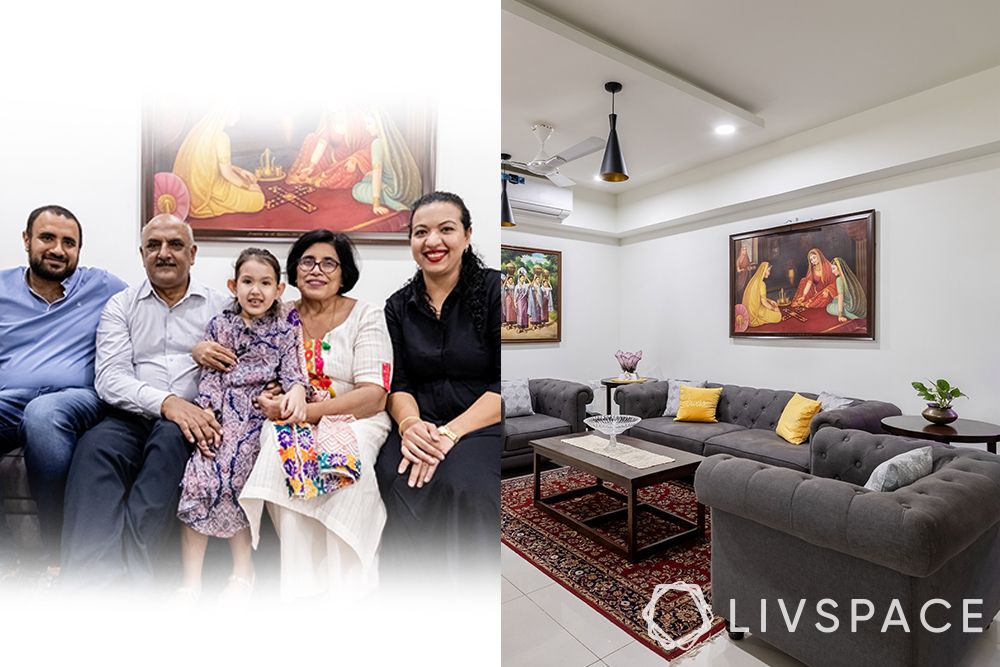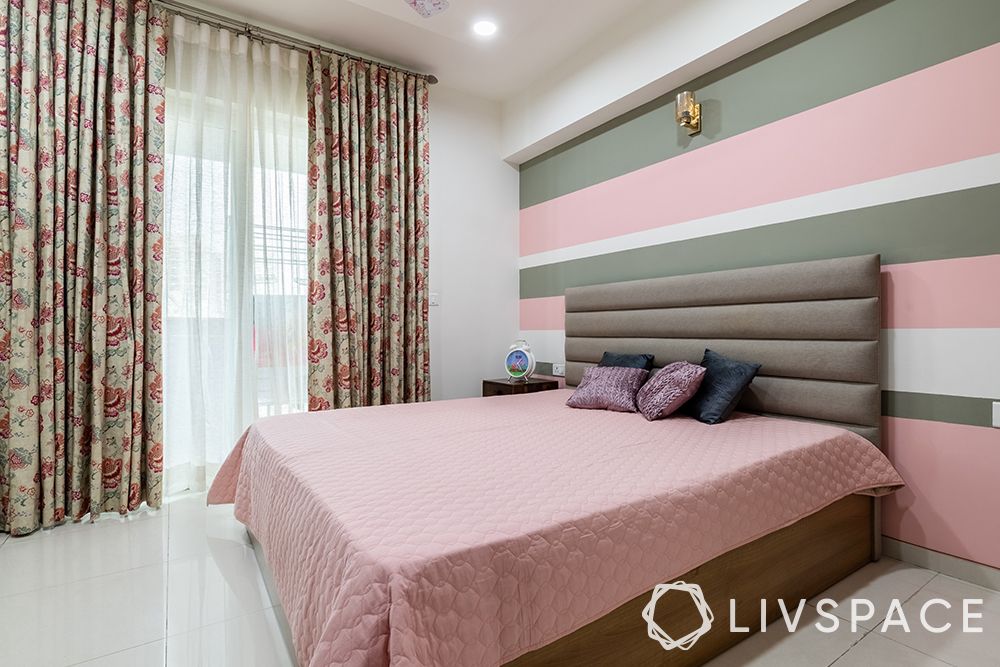 Who livs here: Surekha Sood and her family
Size: 3BHK
What we love
Everybody wants a beautiful home. But comfort should always be more important than just beauty. Luckily, at Livspace, our designers can give you the best of both worlds, as they did for Surekha Sood's Delhi house design. Surekha's home is quite special — apart from being gorgeous, it is both child- and elder-friendly. In addition, the neutral colour palette makes her home look contemporary and spacious.
Key features of this home
The living room has multiple types of seating — a sofa, chaise and armchairs to cater to the needs of seniors living in the home
A mix of open and closed storage units and multifunctional furniture to fit the requirements of a growing child
Soft, fabric upholstery to ensure safety for both kids and elders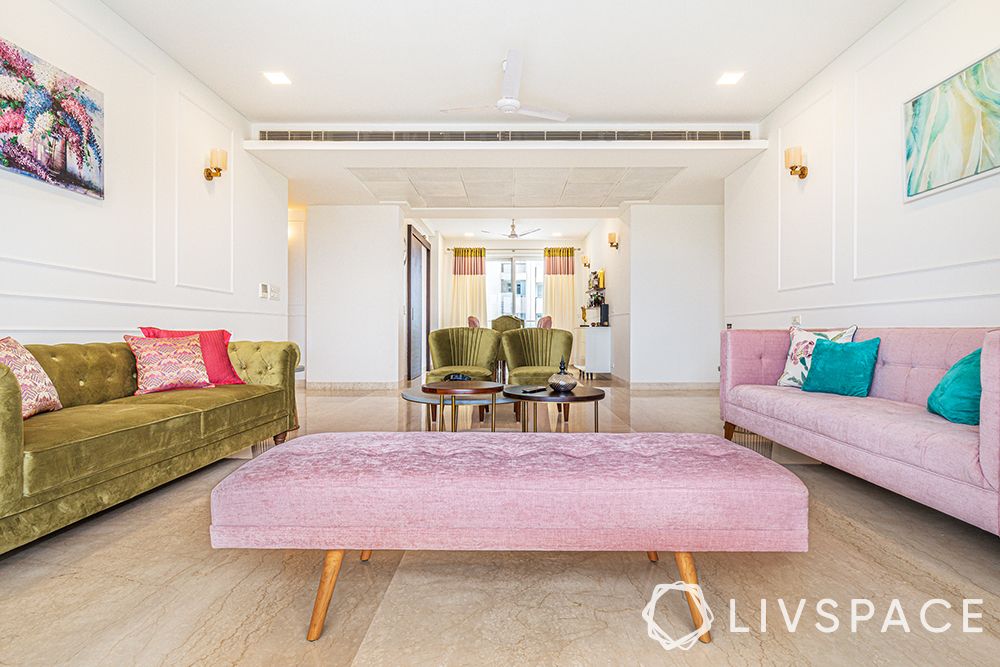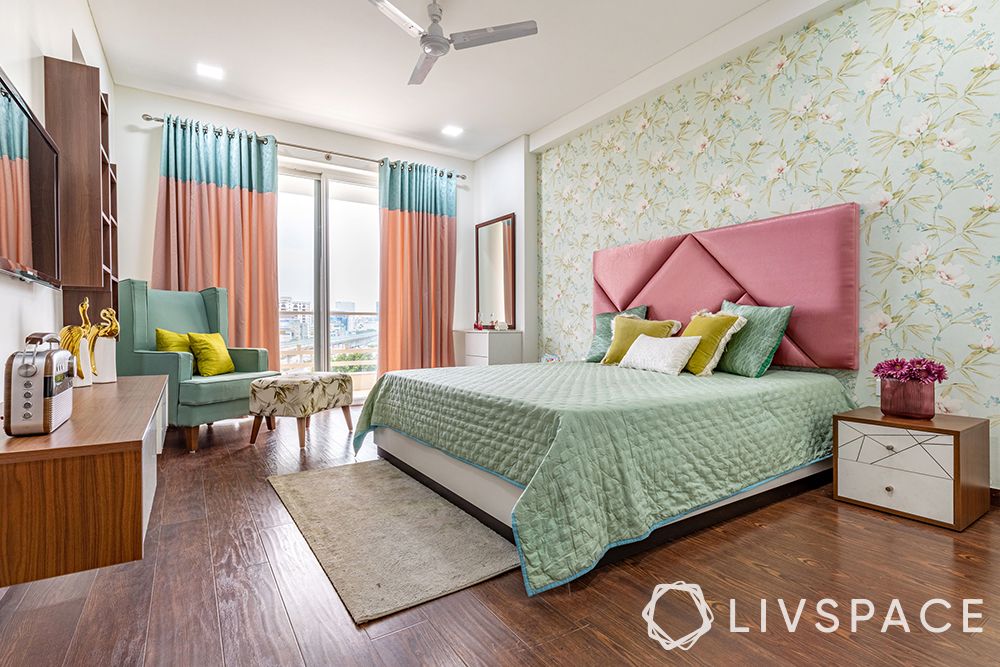 Who livs here: Varun and Nidhi Anand
Size: 4BHK
What we love
At first glance, Varun's home interiors in Delhi stand out for the soothing colour palette — a riot of pastel pinks and olive greens. However, there is more to this home than what meets the eye! This sprawling 3,000 sq. ft. 4BHK was designed in just eight weeks — unbelievable, right! In addition, our designer, Sahil Gore ensured that the home design did not cross the tight budget.
Key features of this home
Victorian drama in the living room with simple wall trims which did not take much time to create, considering the time constraint
Ample seating in the form of a sofa, Zuri bench and accent chairs in unique dusty pink and olive green
Groove-like paint in the master bedroom
The elderly mother's bedroom has everything that a senior might need including a spacious bed, a comfortable armchair, a TV unit, maximum storage and tons of natural light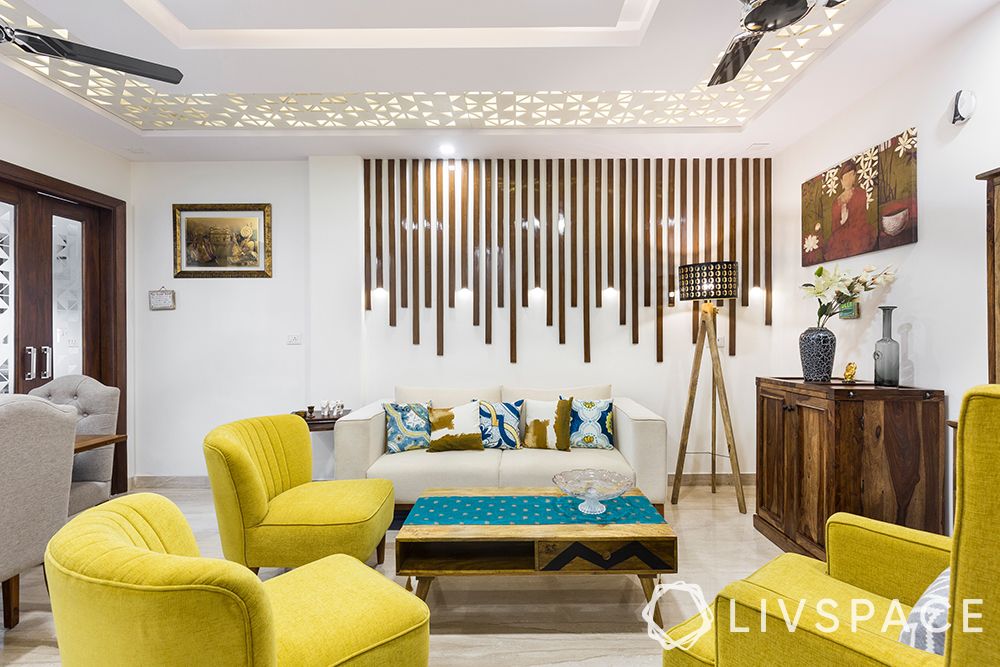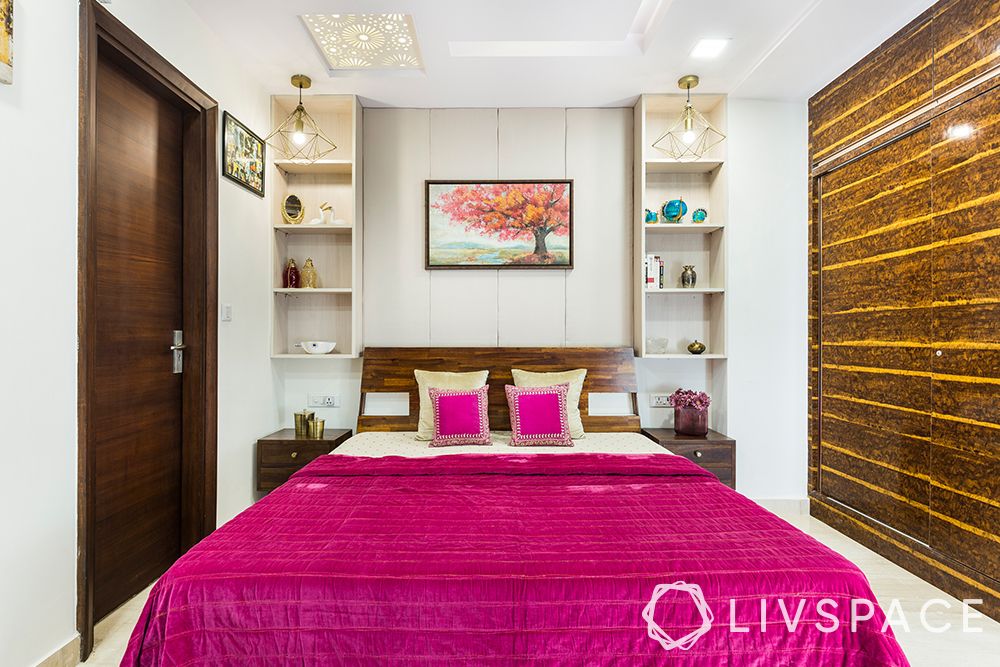 Who livs here: Samrita Singh's parents
Size: 3BHK
What we love
Nowadays, most homes come equipped with a kitchen, wardrobes and storage. So did Samrita Singh's Delhi home. The challenge here was in finding the right furniture, furnishings and decor that would fit in seamlessly with the pre-existing essentials. Our designer chose to go with an eclectic style for this home, while also ensuring none of the decor would clash with the existing furniture while working on this Delhi house design.
Key features of this home
Solid wooden pattis on the walls. If you want wooden walls, pattis are a cost-effective alternative
POP wall panels with metallic grooves in the guest bedroom, which is a low-cost accent wall option
A fabric upholstered wall in the parents' bedroom, which is elder-friendly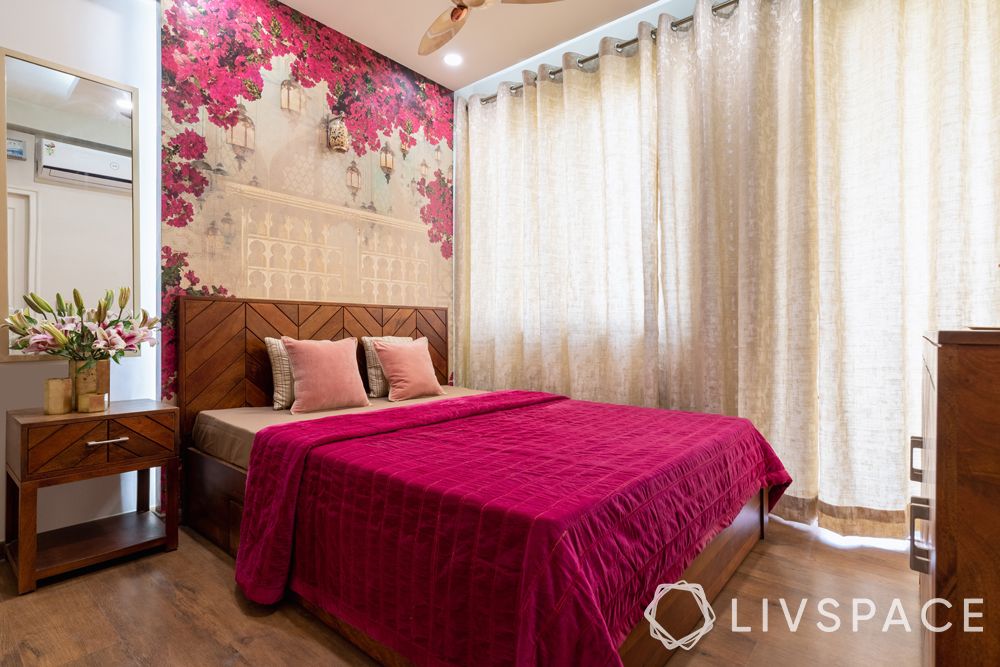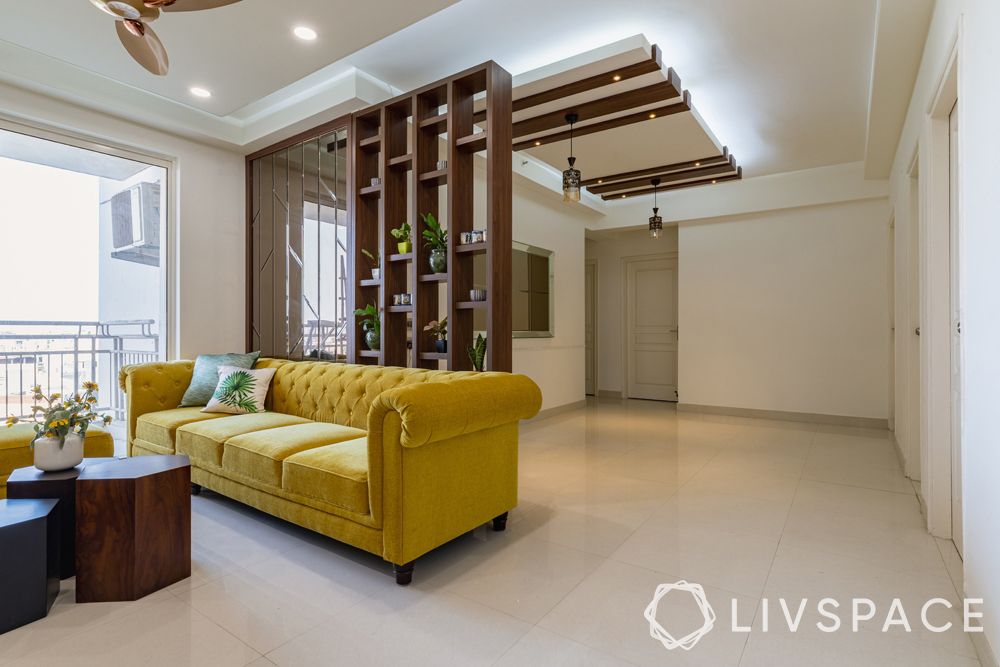 Who livs here: Himanshu Wali
Size: 3BHK
What we love
What do you do when you want a stunning, glamorous home but don't want to take up too much floor space and make it look cluttered? Focus on the walls and ceiling! Himanshu Wali's Delhi house design has some gorgeous elements in the form of unique wall treatments and ceiling designs. In addition, his home is also packed with smart storage solutions, something no Indian home can ever do without!
Key features of this home
A vibrant Krsnaa Mehta wallpaper in the bedroom
Modular rafters in the living room, which is a cost-effective alternative to a solid wood ceiling
POP false ceiling design in fun patterns in the kids' room
Sleek storage unit that can fit into niches
These were some of our favourite Delhi NCR homes of 2021. Also, check out the top Mumbai homes under 900 sq. ft. that got the best home interiors this year.
How Can Livspace Help You?
We hope you found our ideas useful! If you want your home to be just as beautiful, then look no further. Book an online consultation with Livspace today. Delivering safe home interiors has been our No. 1 priority. Click here to find out how interiors are being delivered following all safety protocols.
Wondering how our customers feel about working with Livspace? You can check out the Livspace reviews here!
We love hearing from you! Write to us with your comments and suggestions at editor@livspace.com